WELCOME TO ROCK STAR GARY REFLECTIONS!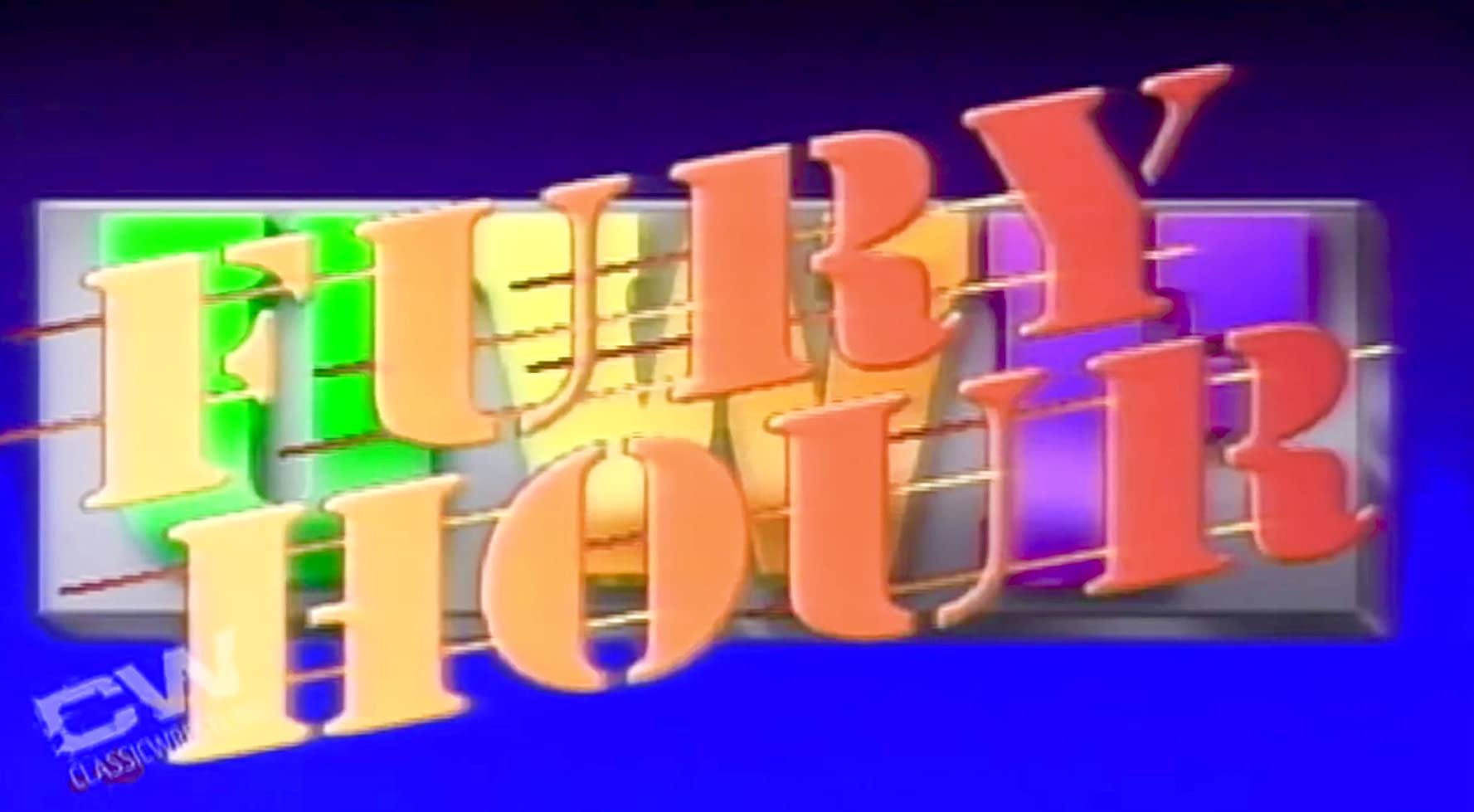 UWF Fury Hour 06-10-91
Taped from New York, NY
Airdate: June 10, 1991 (taped 05/10)
Attendance: 450
Hosted by Craig DeGeorge and Bruno Sammartino
With Beach Brawl in the books, what does Abrams have in store for us tonight? Wet'n'Wild is here! So are the Power Twins. Will all hell break loose? Let's find out!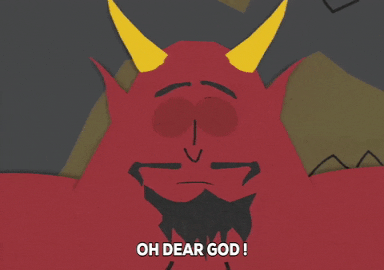 Opening montage.
Herb Abrams thanks the UWF fans for being involved with Beach Brawl and previews tonight's show.
Call the Captain Lou hotlne!
Match 1: Joshua Ben-Gurion versus Hog Calhoun
Highlights:
Calhoun hammered Ben-Gurion before the bell and followed with a double axe handle.
When he landed an elbow drop, Calhoun scored with a splash for 2.
He then gave Ben-Gurion a cross corner whip but came up empty on his follow-through.
As Ben-Gurion clotheslined him, he leaped to the second turnbuckle and delivered a flying clothesline.
1-2-3.
Ben-Gurion won at 2:05.
Rating: ½*
Summary: Showcase match for Ben-Gurion.
In case you missed the PPV, matches from the show will be shown in the coming weeks on the Fury Hour. So why did I pay $14.95 for the show? Oh yeah, I didn't.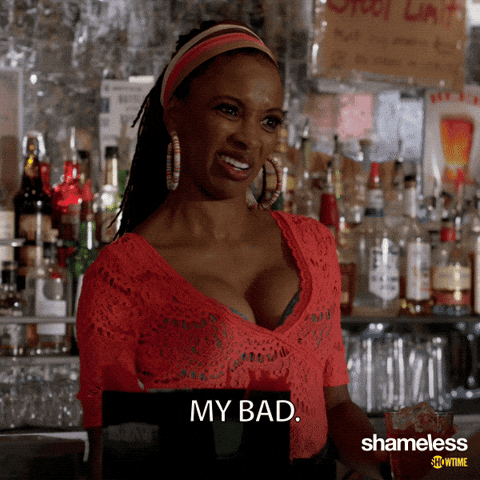 Subscribe to Consumer Reports today!
Check out beach volleyball and bikini contests only on SportsChannel America!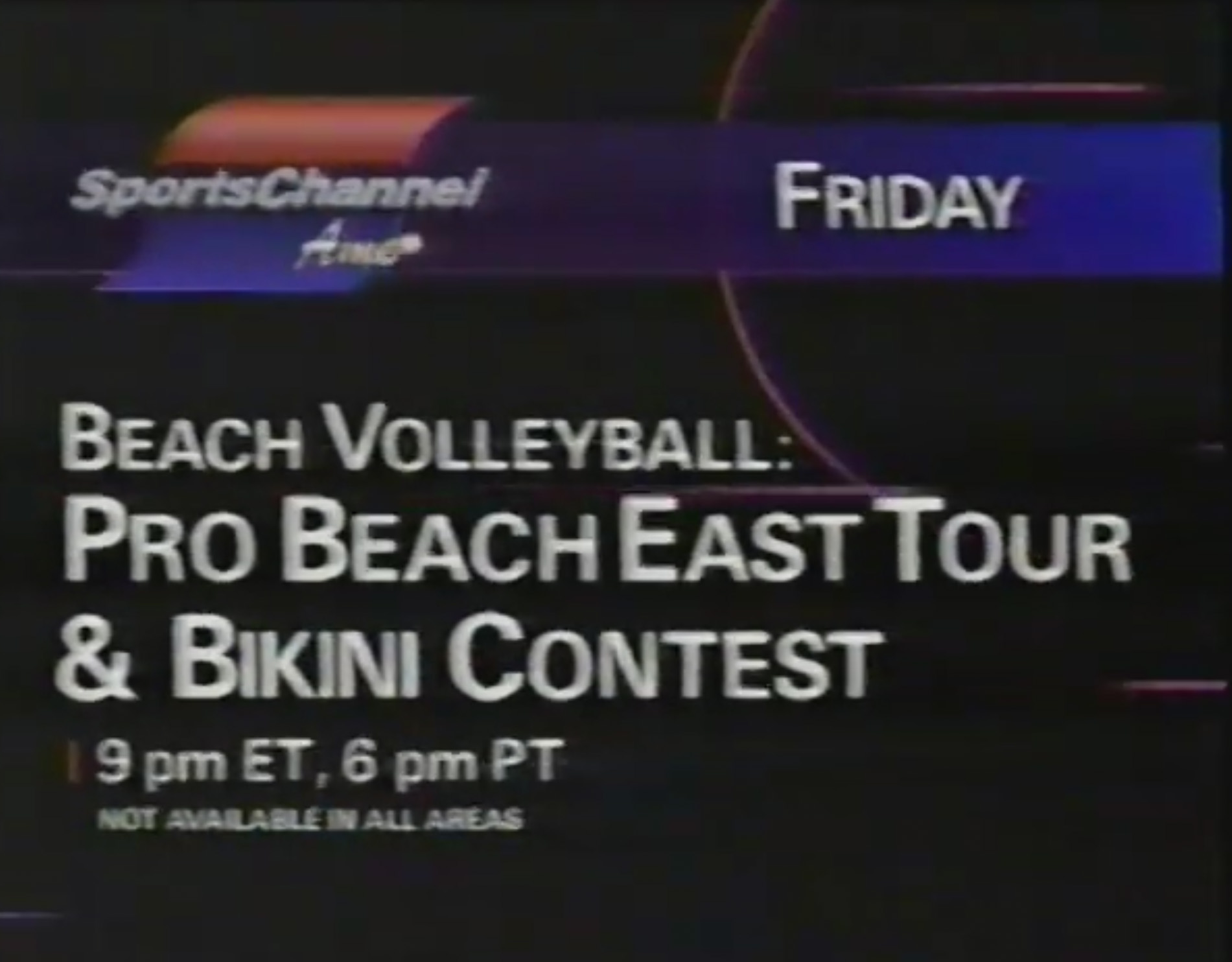 Call the SportsChannel hotline NOW!
Call the Legendline!
Match 2: Corporal Michaels & Tom Brandi versus Captain Badd & the Beast
Highlights:
Take it, HHH:
Brandi supplied him the ten-punch count-along, but Badd reversed a cross corner whip.
As Brandi floated over, he hip-tossed Badd.
With Badd on the apron, Brandi suplexed him back into the ring.
Brandi floated atop Badd and got 2.
When Michaels tagged in, he mounted the top turnbuckle and lowered the boom on Badd.
Michaels came off the ropes, but Beast booted him in the kidneys. SNEAKY!
After Badd snap-suplexed him, he got 2.
Beast tagged in, and the heels double-clotheslined Michaels.
While Beast neck-snapped him, Beast dropped him like a bad habit.
Michaels then countered a piledriver with a back drop, but Beast countered a side head lock with a belly-to-back suplex.
As Badd tagged in, the heels doubled over Michaels.
Badd slammed Michaels and tagged in Beast.
When Beast provided Michaels with a Badd-assisted flying splash, he followed with a pair of leg drops.
The heels then double-suplexed Michaels and provoked Brandi to distract the anonymous referee.
After the heels double-clotheslined Michaels again, Badd powerslammed him for 2.
Badd unleashed a pair of leg drops for another 2.
While Beast tagged in, he botched a dropkick to Michaels. Even DeGeorge and Sammartino were offended.
Badd tagged in, and the heels delivered a double flying shoulder block.
Hot tag Brandi.
As Brandi held Beast, Michaels mounted the top turnbuckle and uncorked a missile dropkick.
1-2-3.
Michaels and Brandi won at 6:58.
Rating: **
Summary: Decent preliminary match as Brandi looked like a superstar compared to the other guys.
Reminder #2 for Beach Brawl matches on future telecasts.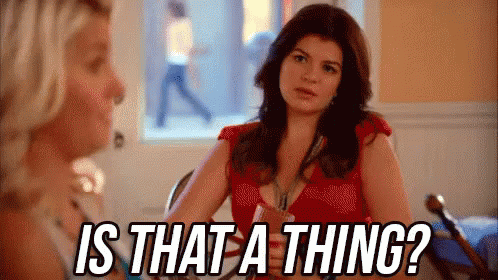 Subscribe to Car and Driver TODAY!
Get your UWF merchandise by calling for the catalog.
Obtain Bruno's book!
Call the LegendLine NOW!
Call the UWF PowerLine RIGHT NOW!
Captain Lou believes that wrestlers are better than boxers while referring to Lou Duva as his "cousin." Perhaps, but only with some penne vodka.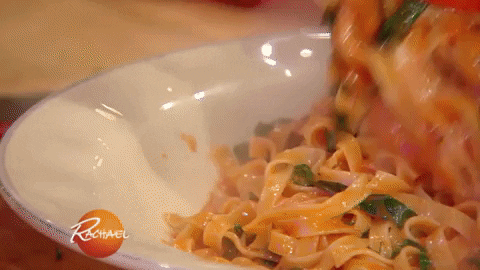 ASK THE WRESTLERS: A letter to DeBeers: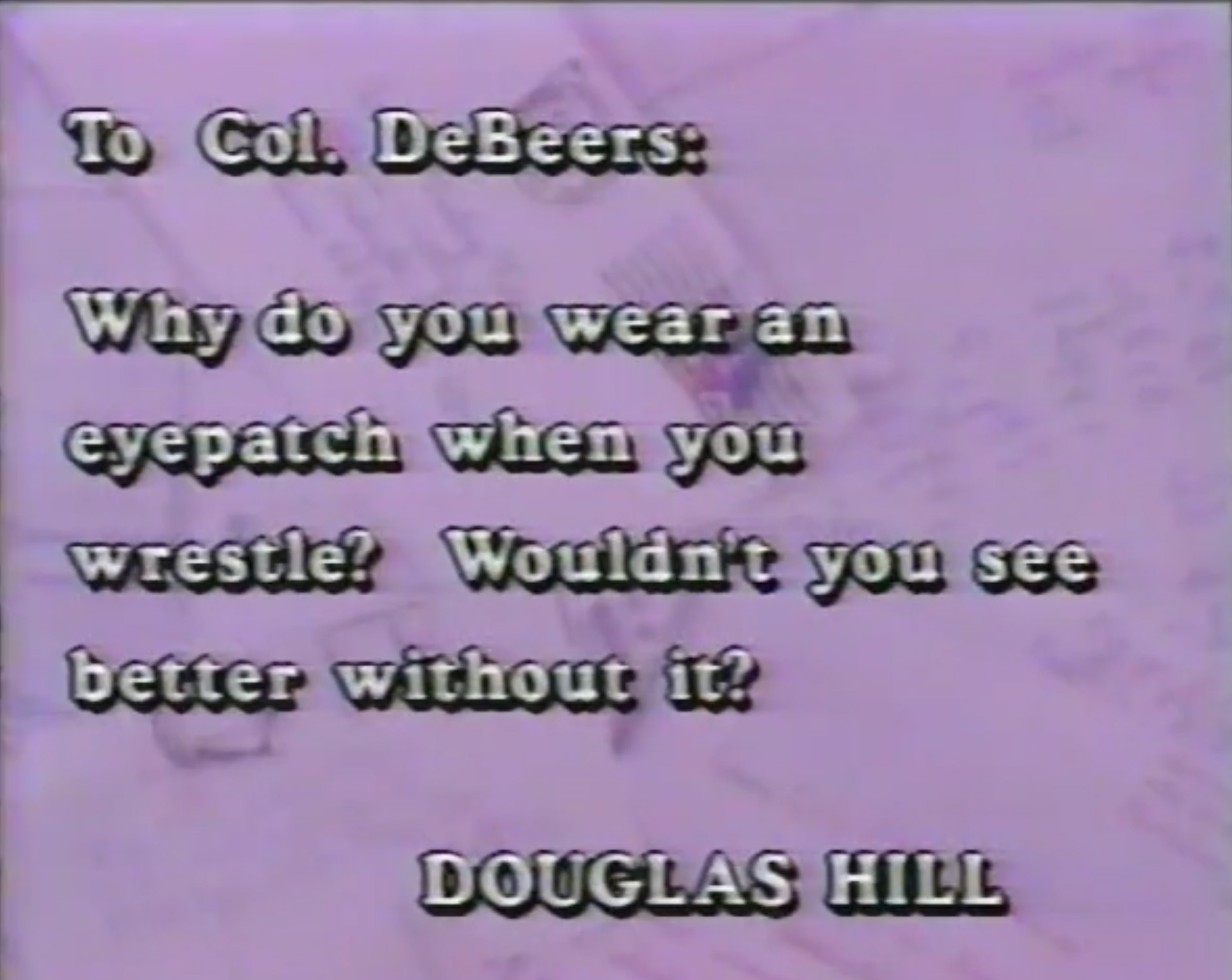 DeBeers responds.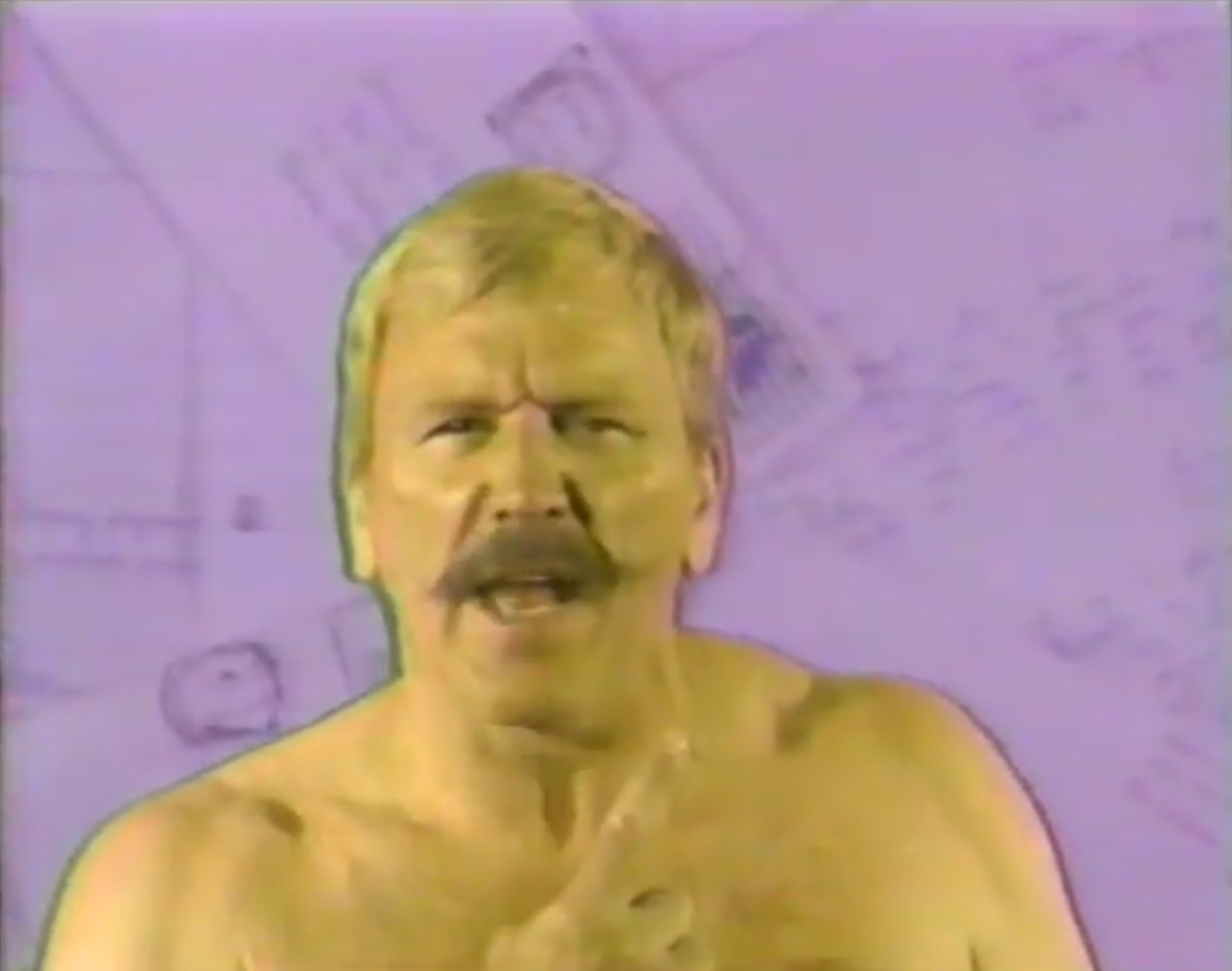 Match 3: Wet'n'Wild versus Brian Donahue & the Messenger
Highlights:
Let's hope the babyfaces don't get too crazy and shoot one of their opponents.
When Beach hooked a side-Russian leg sweep, he got 1 on Donahue.
Wild Thing tagged in and clotheslined Donahue for 2.
As he delivered a big boot, he got another 2.
Messenger tagged in, but Wild Thing clotheslined him.
After Beach tagged in, Wet'n'Wild unloaded a double back elbow to Messenger.
Beach then suplexed Messenger for 2.
While Beach scored with a flying burrito, he got another 2.
Beach then mounted the top turnbuckle and drove Messenger down to the mat.
When Wild Thing tagged in, Wet'n'Wild unleashed a Rocket Launcher upon Messenger.
1-2-3.
Wet'n'Wild won at 3:50.
Rating: *
Summary: Showcase match for Wet'n'Wild as Messenger mailed it in.
Reminder #3 airs.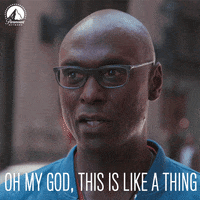 Ad for the Hotel Pennsylvania airs.
Get UWF Power Products NOW!
Buy RCA electronics at your local electronics retailer today.
Catch the Old Timer's game on Saturday only on SportsChannel!
Call the Captain Lou hotline NOW!
CAPTAIN LOU'S CORNER: Albano interviews Bigelow who wants another shot at "Dr. Death" Steve Williams for the title.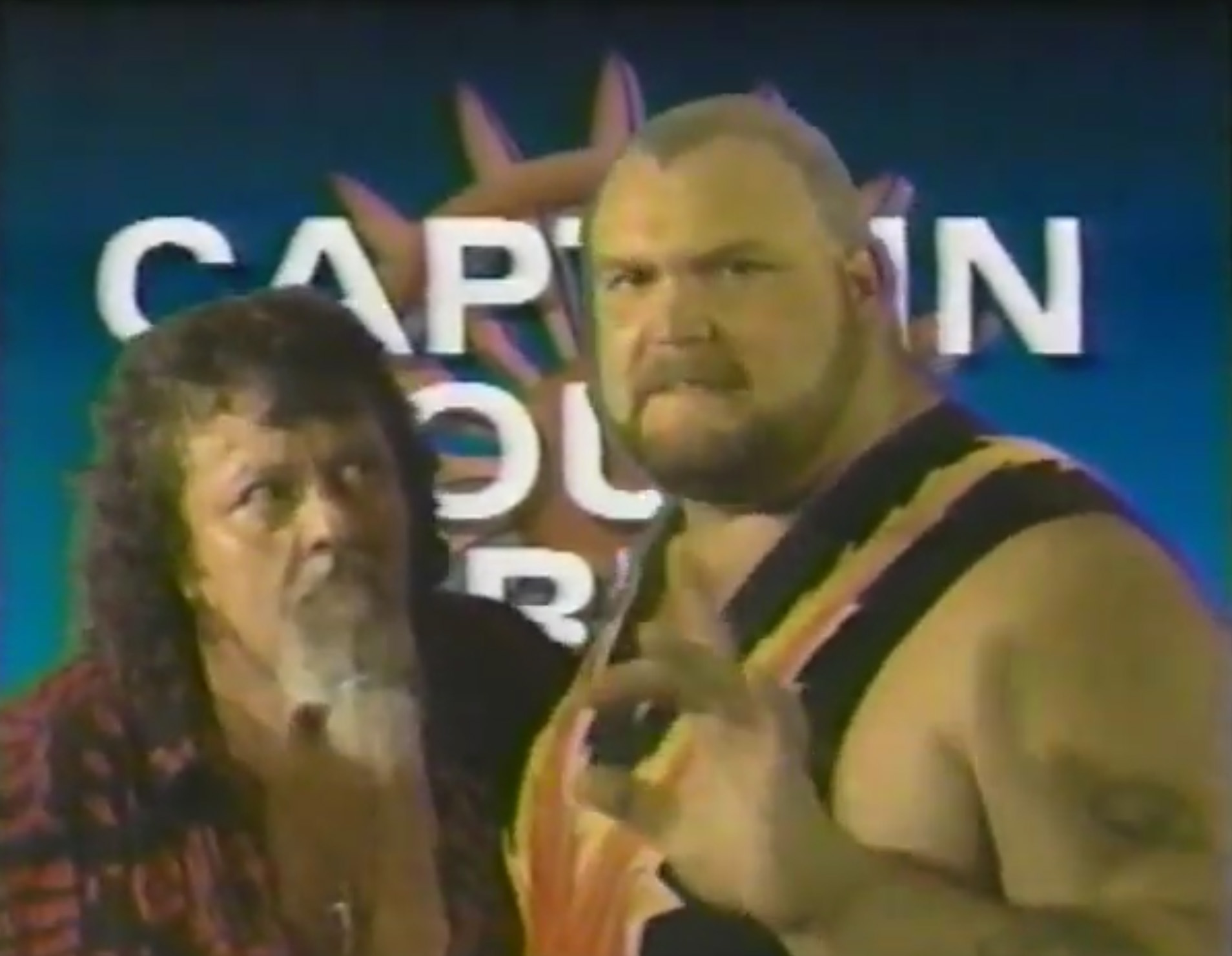 Reminder #4 airs.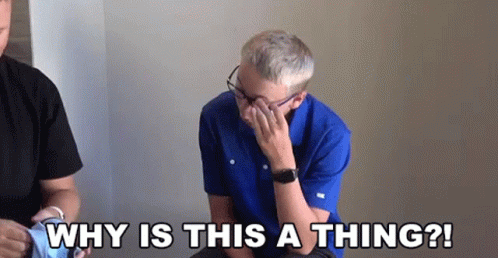 We then revisit the 3/11 episode when a lumberjack match couldn't settle the feud between Williams and "Mr. Wonderful" Paul Orndorff.
Plug #2 airs for the UWF PowerLine.
Orndorff disses quiche while shilling Dynamic Muscle Builder.
Get Lee Haney's bodybuilder videos!
Match 4: The Power Twins (w/ John Tolos) versus Cash Jackson & "Soul Train" Phillips
Highlights:
Curtis Silwa, the head of the Guardian Angels, joined the broadcast table for this match. Perhaps he'll be able to shove that whistle down Tolos' throat.
As David tagged in, the Power Twins double-suplexed Jackson.
Phillips tagged in but missed a dropkick.
When David delivered a modified double underhook suplex, Silwa described the Power Twins as "ugly." HA!
Larry tagged in, and the Power Twins launched a double flying shoulder block at Phillips.
After Larry powerslammed him, he got 2.
David tagged in and provided Phillips with his own powerslam.
While Larry tagged in, the Power Twins decimated Phillips with their finisher.
1-2-3.
The Power Twins won at 2:37.
Rating: ½*
Summary: Showcase match for the Power Twins.
After the match, the Power Twins double-team Jackson probably because he didn't give them any money.
Call the Captain Lou hotline NOW!
Subscribe to Road & Track TODAY!
Get Flex CTS at your local sports equipment retailer.
Obtain Veterans' Life Insurance!
We then revisit the 1/14 episode when B. Brian Blair defeated Mike Williams.
Plug #3 airs for the UWF PowerLine.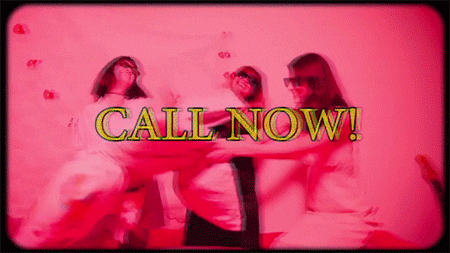 Order Grand Slam! on VHS today!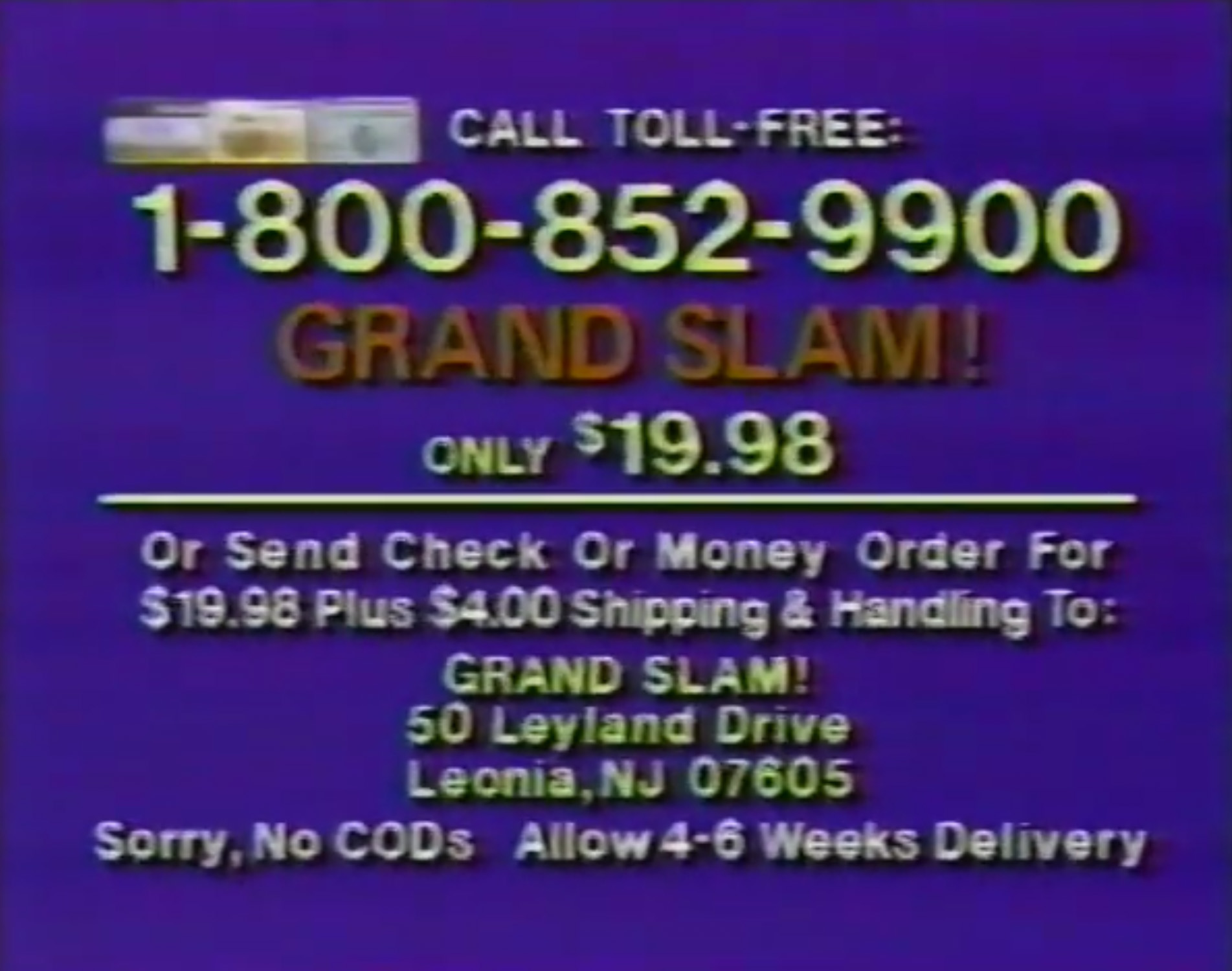 Orndorff shills Super Arm Blaster.
Get Power Shack Gym gear NOW!
Reminder #5 airs.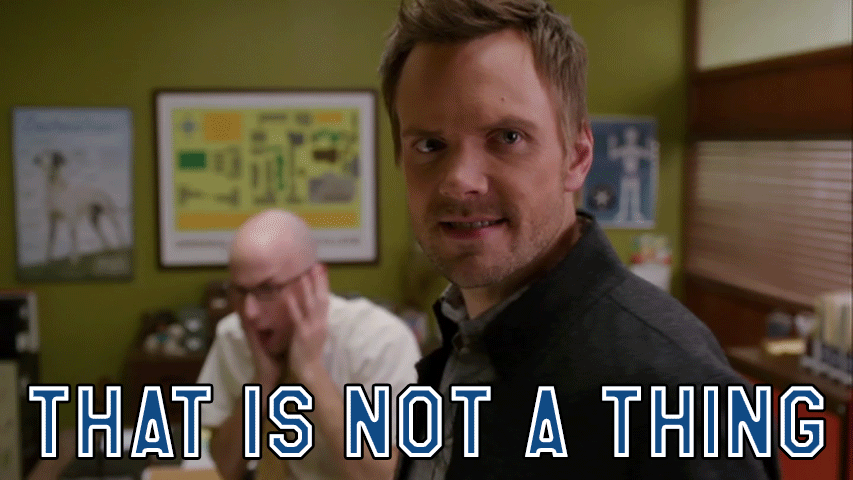 Conclusion: Pedestrian episode just in case booking changes were made at the PPV. Since this show was taped a month ago, I'm surprised Don Muraco wasn't on it. Nevertheless, Wet'n'Wild and the Power Twins each had a showcase match, and two preliminary matches along with reruns filled out the episode. My recommendation: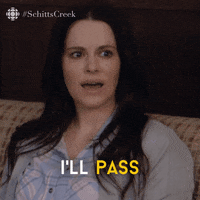 Let's hope the UWF can offer something to go with the Beach Brawl reruns in the coming weeks.
TV Rating: NONE
Stay tuned for UWF 06-17-85!
Comments? Suggestions? Send them to me at rsg@rockstargary.com and follow me on Twitter (@rockstargary202).
Custom Search