WELCOME TO ROCK STAR GARY REFLECTIONS!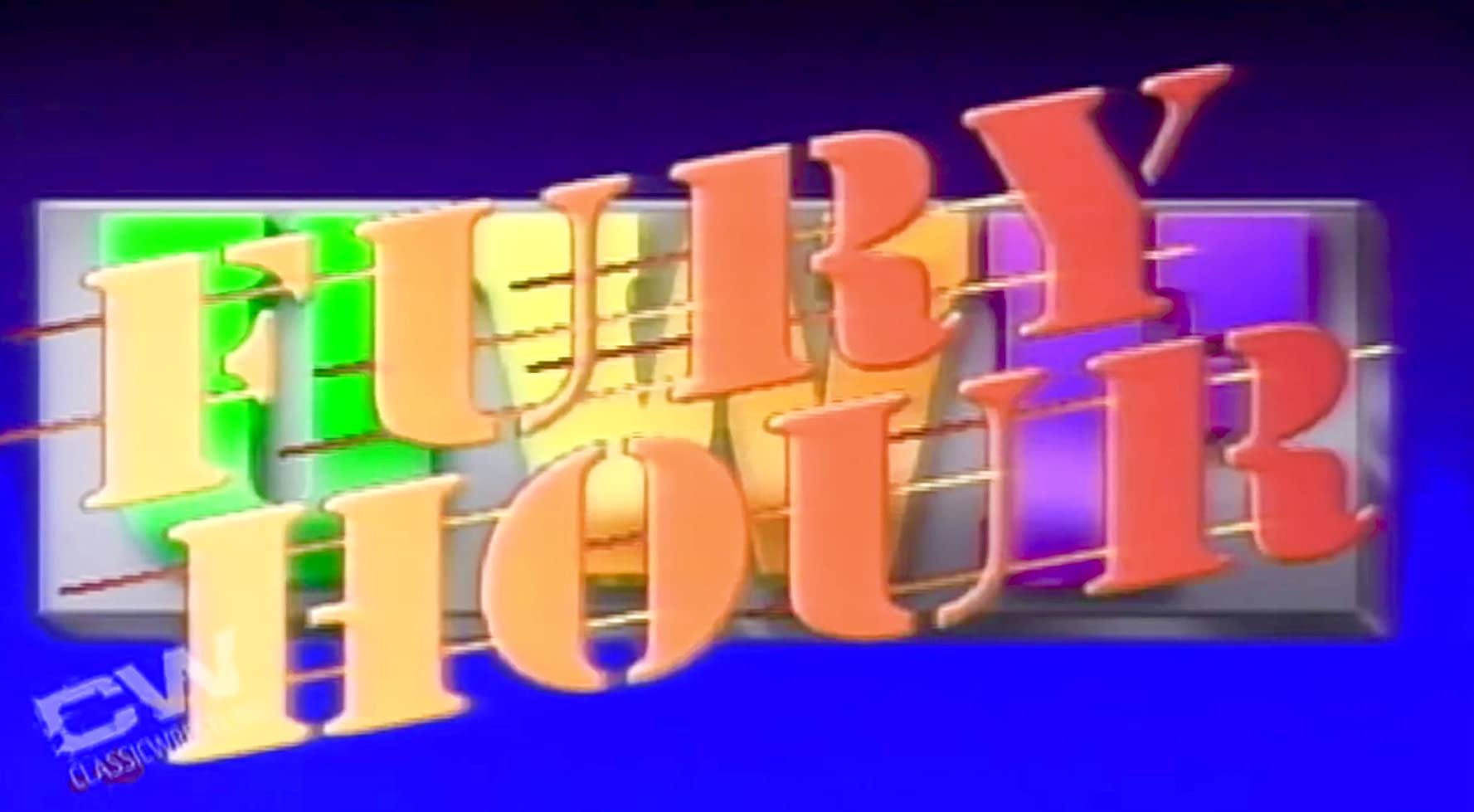 UWF Fury Hour 01-14-91
Taped from New York, NY
Airdate: January 14, 1990 (taped 01/09)
Attendance: 900 (wow!)
Hosted by Craig DeGeorge and Bruno Sammartino
We're in the Big Apple! Can Wild Thing upend Ivan in a return match? Who's that sitting in the stands? And look at ALL THESE PEOPLE. Let's find out!
In the cold open, Valentine challenges EVERYB0DY in the UWF. Perhaps Abrams got him "hammered" prior to his debut.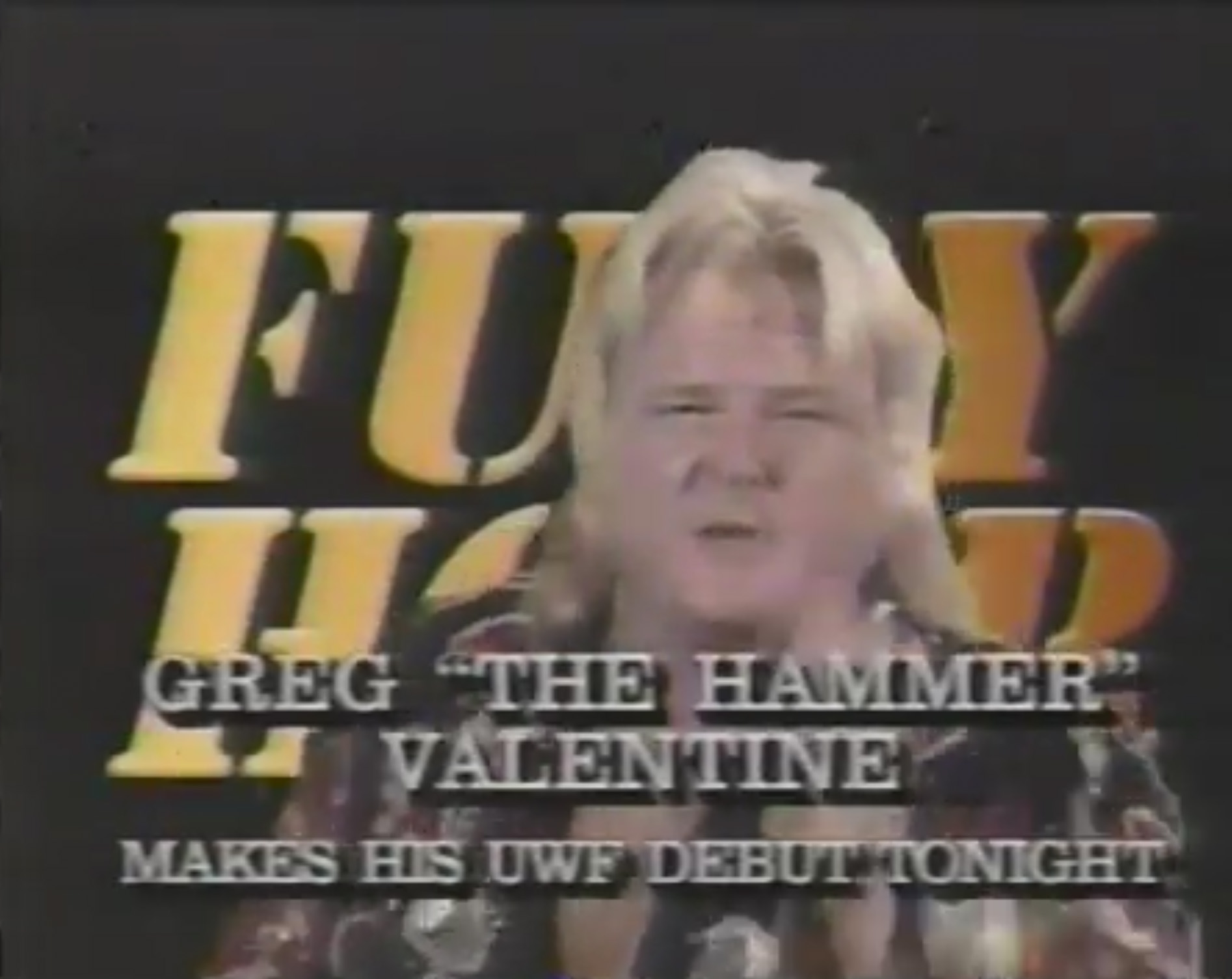 Opening montage.
Call the UWF Powerline NOW!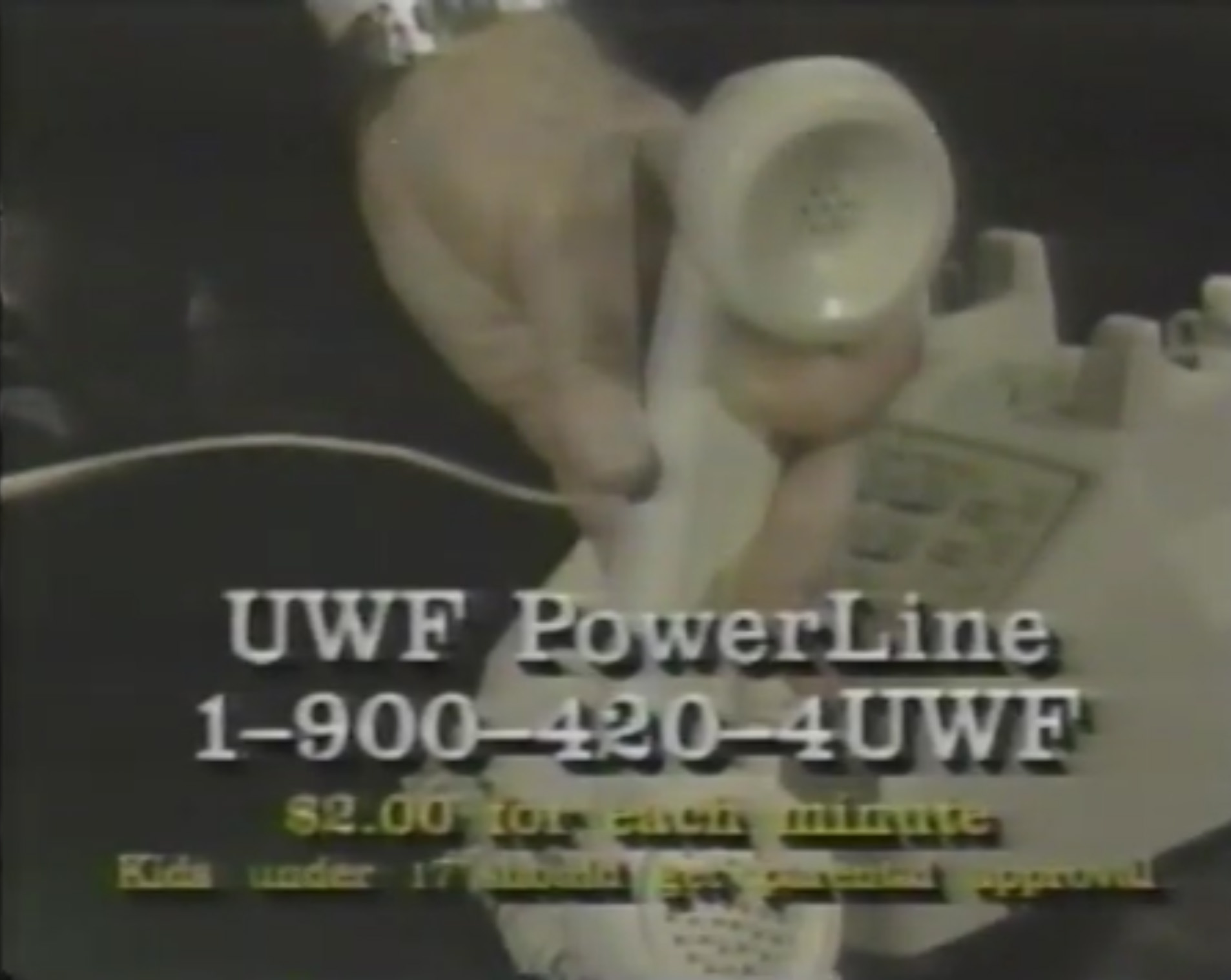 Match 1: Greg "The Hammer" Valentine versus Sonny Blaze
Highlights:
For those unaware, Blaze had performed enhancement work for the WWF beginning in April 1990.
Valentine hip-tossed Blaze and followed with an elbow smash.
When he supplied Blaze with a double underhook suplex, Valentine delivered a vertical suplex.
He then landed a pair of elbow drops, worked on Blaze's legs, and hooked a figure-four leg lock.
As Blaze submitted, Valentine won at 2:30.
Rating: *½
Summary: Showcase match for Valentine, and the NYC faithful showed their love with a "hammer" chant.
At ringside, Herb Abrams interviews Valentine who refers to himself as the "greatest." Greatest what, I have no idea.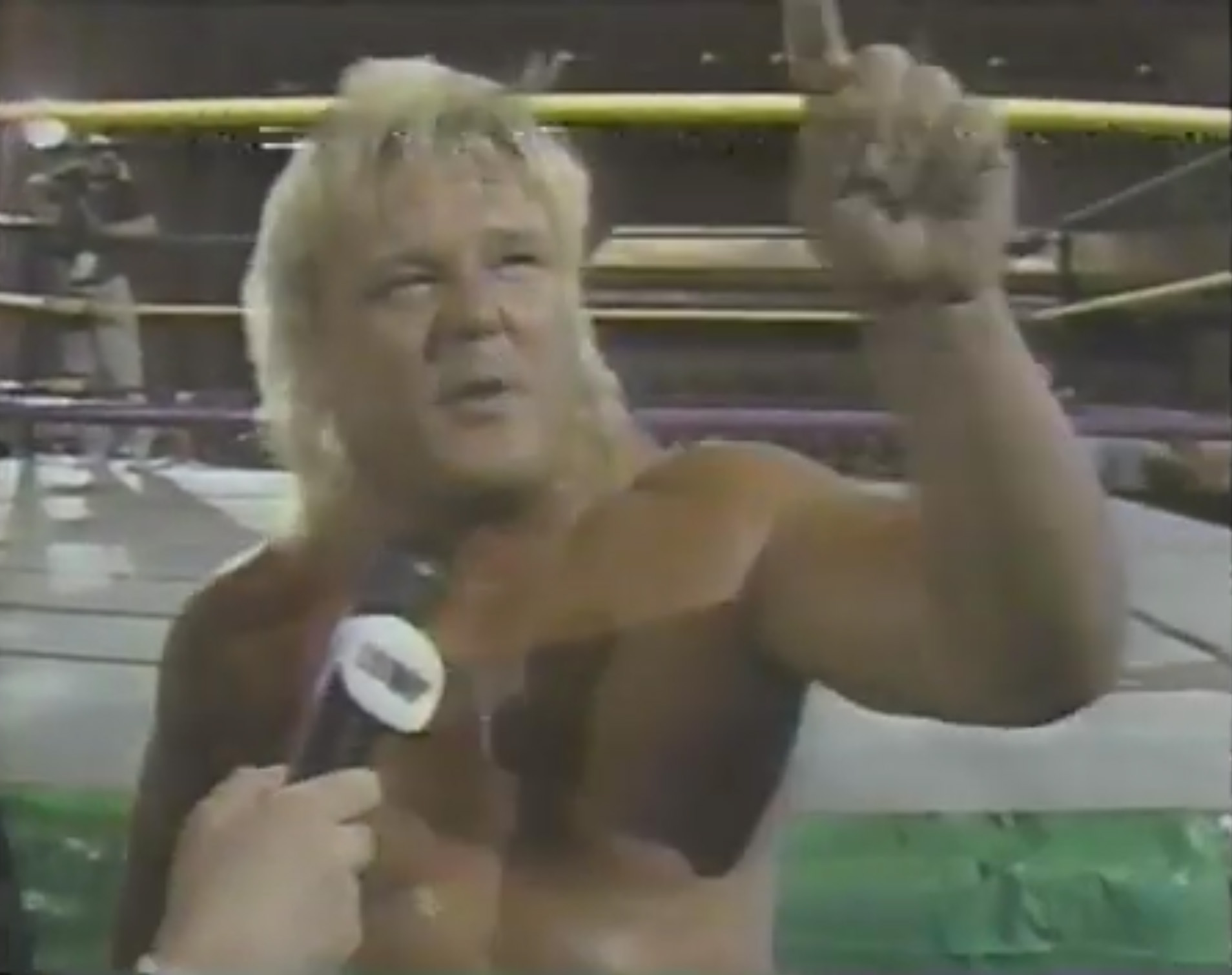 Subscribe to Golf Digest and lower your score.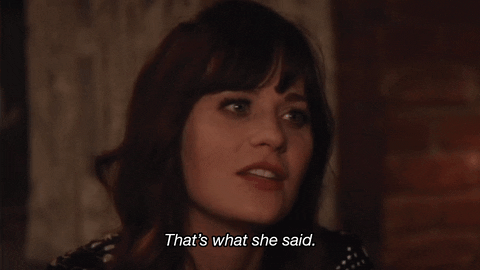 Watch Sports Nightly each evening on SportsChannel.
Telly Savalas shills Players Club International.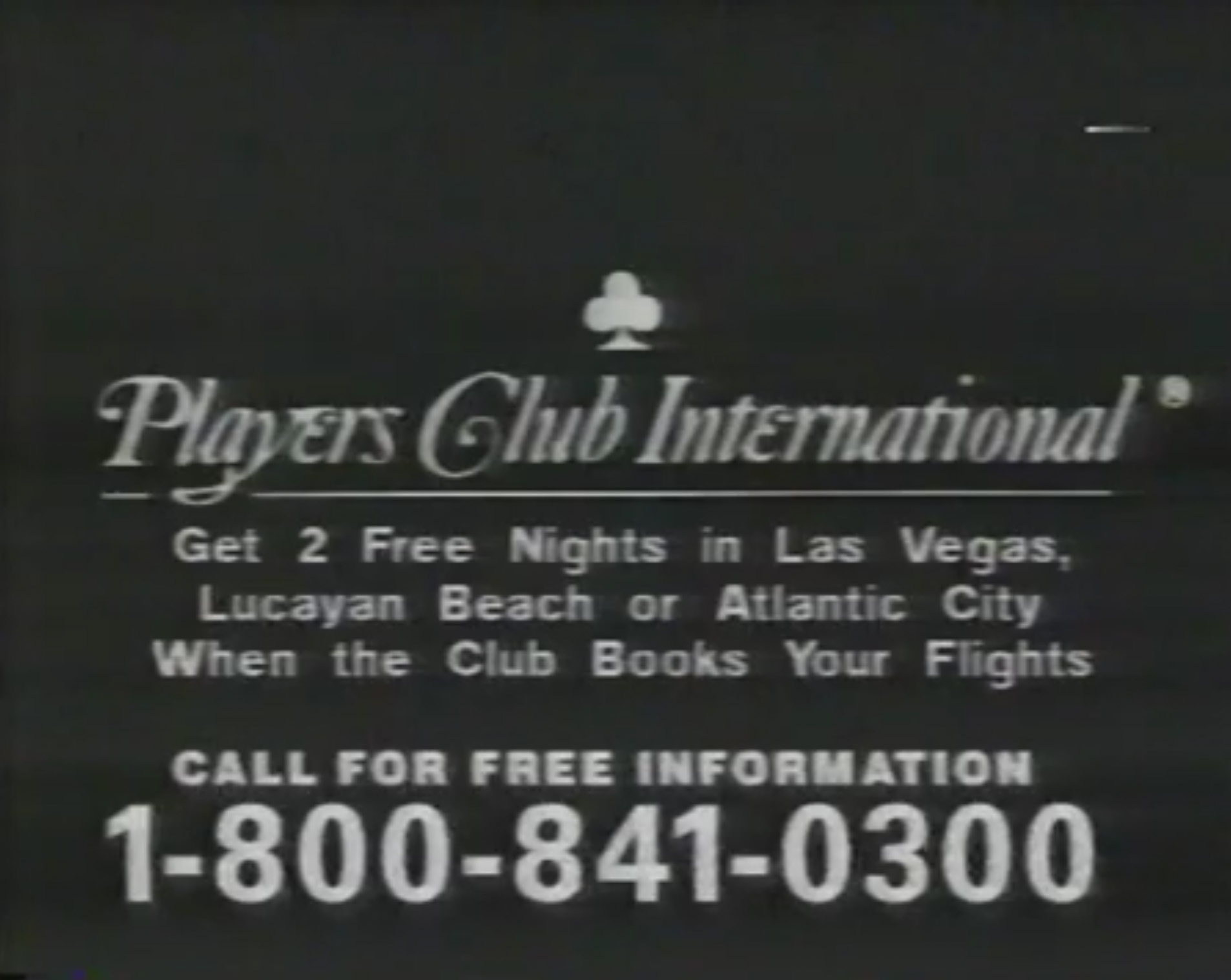 Don't miss Outdoors America on Tuesdays at 7:30pm.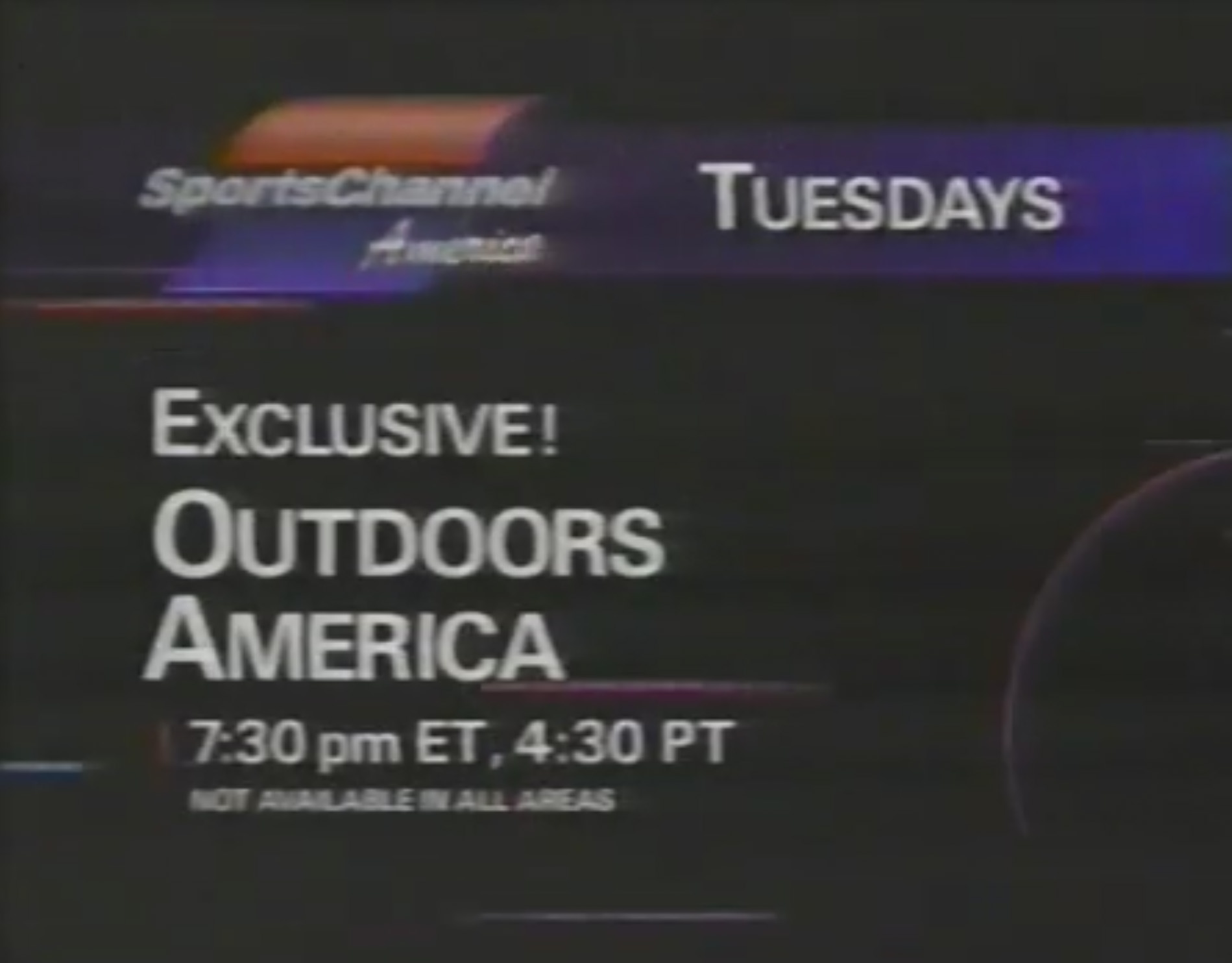 Andre the Giant barely fits on my widescreen TV as he promotes being involved with the UWF. Abrams must have really milked every second Andre spent that one night in Reseda.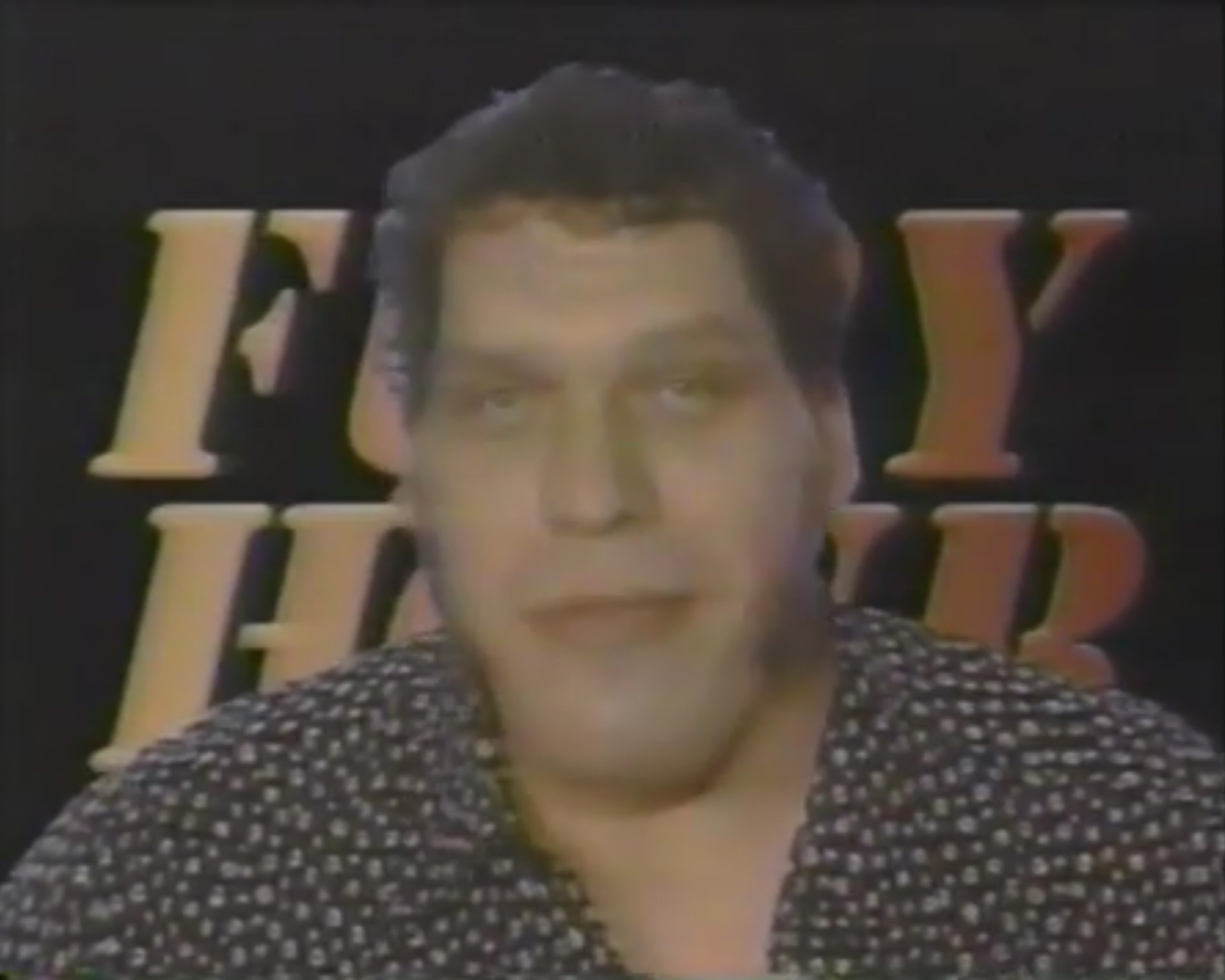 Match 2: "Iceman" King Parsons versus Dusty Wolfe
Highlights:
For those unaware, Wolfe had performed enhancement work for the WWF beginning in 1987.
Parsons must have lost a hair versus hair match prior to arriving in NYC because he only had a tail on the back of his head.
As Parsons blocked a hip toss, he countered with one of his own.
He then headbutted Wolfe who became OUT COLD instantly.
When Wolfe regained consciousness, he rammed Parsons into the top turnbuckle to almost ZERO effect.
Parsons retaliated with another headbutt that put Wolfe on his tookus.
After he snap-suplexed Wolfe, Parsons got 2.
Parsons then delivered a knee lift, and Wolfe slipped during a rope sequence.
While Parsons headbutted him a third time, Wolfe feigned a knee injury.
1-2-3.
Parsons won in 4:53.
Rating: DUD
Summary: Showcase match for Parsons. If Wolfe hadn't shown up for a WWF TV taping later in the month, I would have believed he blew out his knee.
Get Bruno's book for only $14.95!
Catch the UWF LIVE in February:
2/8 at the Royce Hotel in Queens
2/9 at the Penta Hotel in Manhattan
Match 3: Don Muraco versus Chris Michaels
Highlights:
For those unaware, Michaels was no relation to HBK. In fact, this was his TV wrestling debut.
Muraco came to the ring to the theme from Hawaii Five-O.
When Michaels attacked him before the bell, Muraco reversed a cross corner whip that resulted in a Michaels flip to the apron.
Michaels then mounted the top turnbuckle, but Muraco caught and slammed him down to the mat.
As he backdropped Michaels, Muraco powerslammed him for 2 and picked him up.
He then rang Michaels' bell before clotheslining the bejeezus out of him.
After he suplexed Michaels, Muraco got another 2 while picking him up again.
Michaels then missed a dropkick, so Muraco made him suffer with an inverted atomic drop.
While "Ravishing" Rick Rude was shown in attendance, Muraco tossed Michaels over the top rope to the apron.
Muraco then suplexed Michaels back into the ring and hooked a side-Russian leg sweep.
When Muraco tombstoned him, he pinned Michaels at 4:12.
Rating: *
Summary: Showcase match for Muraco with heat coming from Rude.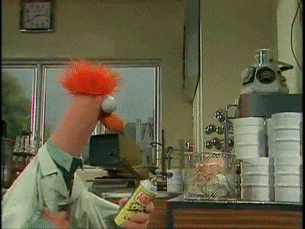 Don't get your hopes up, UWF fans. Rude left the WWF in November 1990 but was still under contract.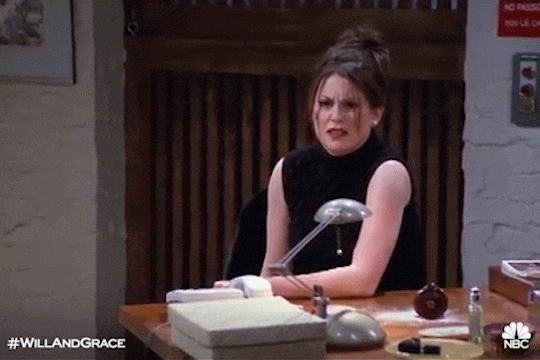 After the match, Muraco and Rude stared each other down before Muraco exited the ring.
Orndorff shills Dynamic Muscle Buster. Get yours today at GNC!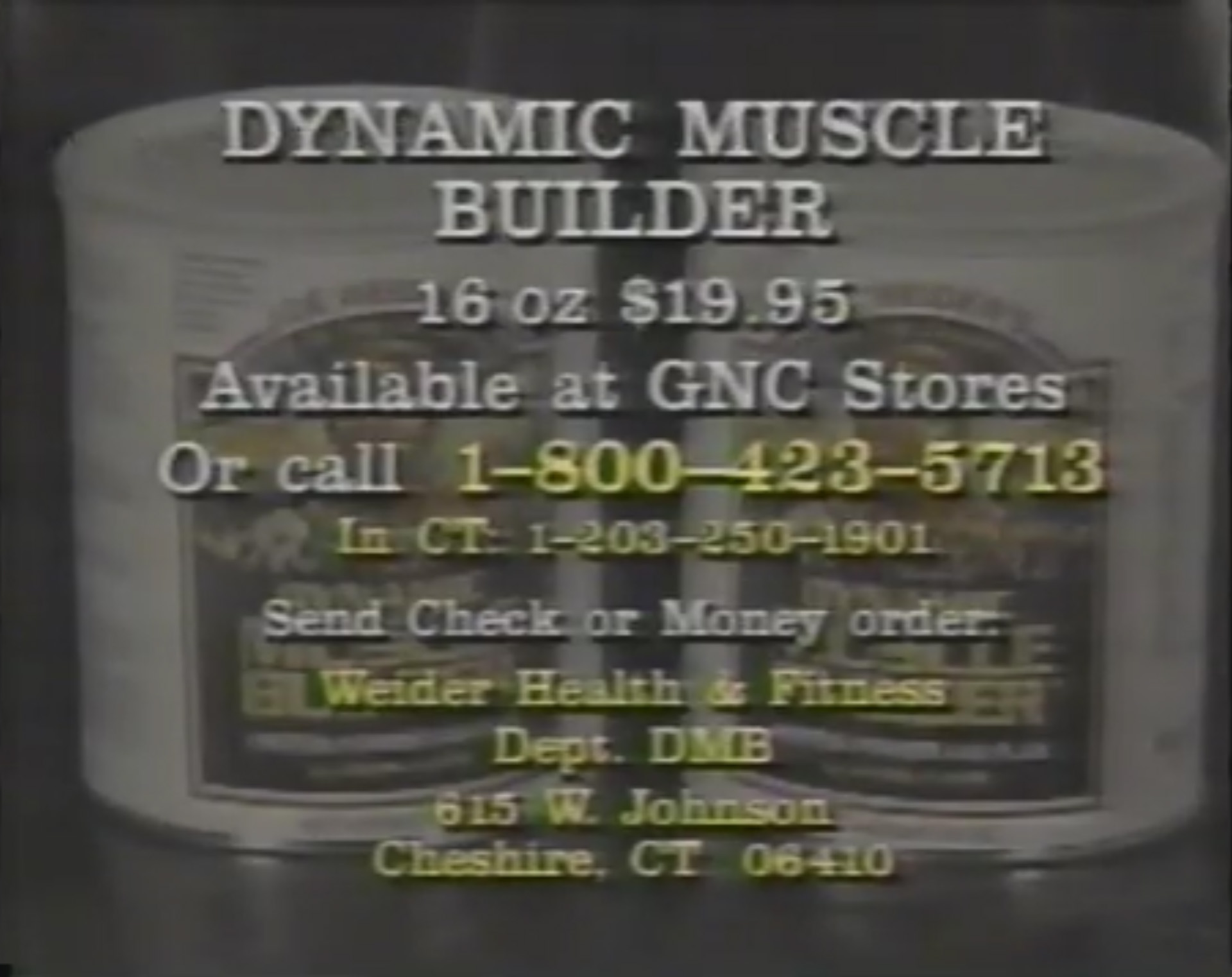 Ad for the Penta Hotel airs.
Get your UWF merchandise today.
CAPTAIN LOU'S CORNER: Albano interviews Valentine who disparages him and should be World champion.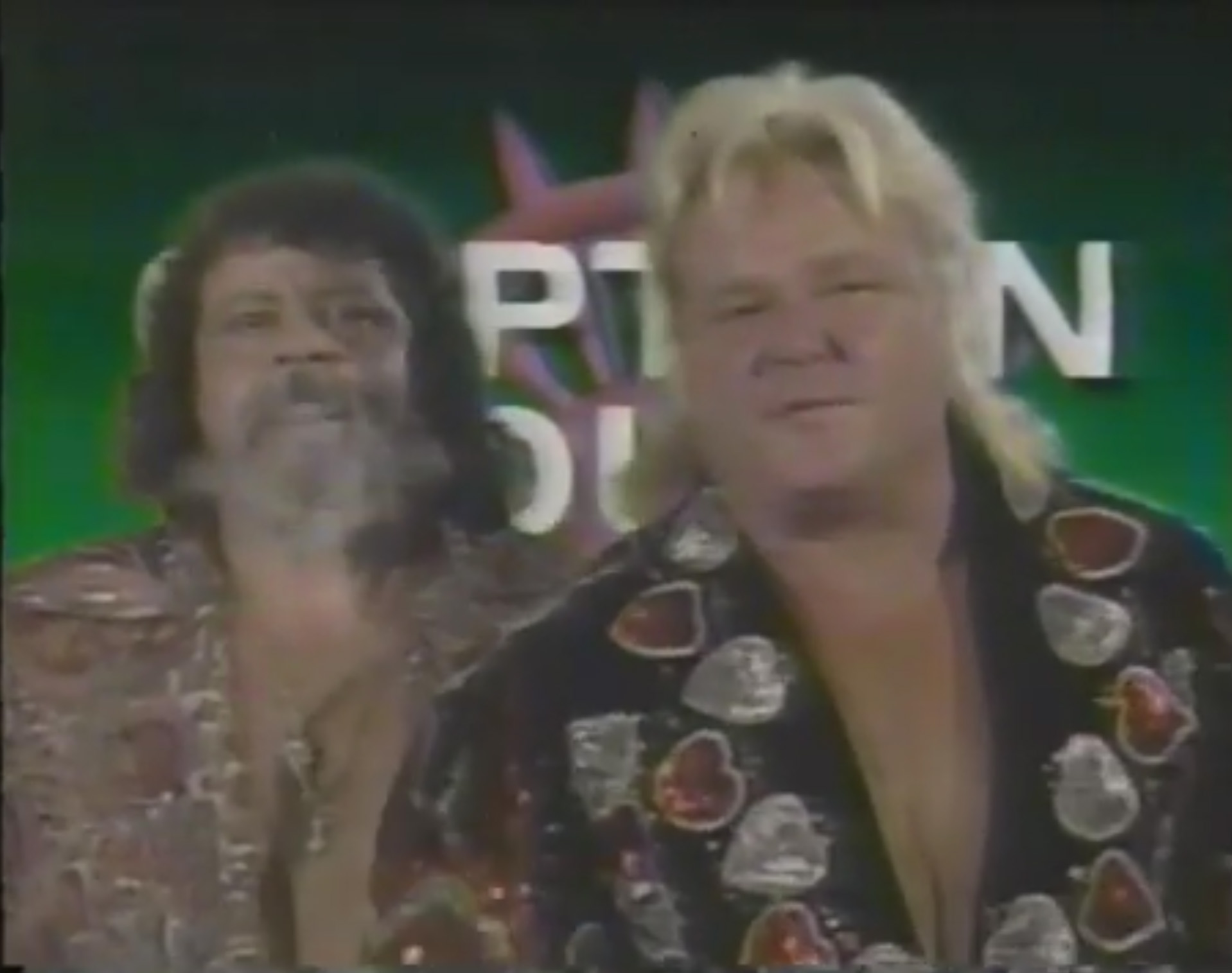 UWF BOX OFFICE: Abrams and Bruno shill the next live show on 2/9 at the Penta Hotel. A match that has already been "signed" is Nikolai Volkoff versus Boris Zhukov. Yes, folks, the Soviet Union was crumbing at this point in time.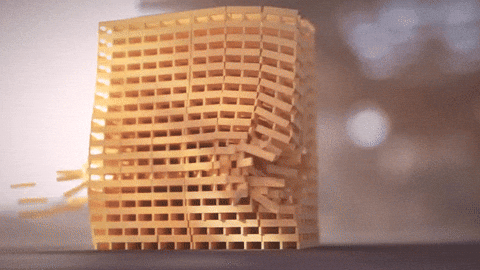 Call 1-900-HOT-AUTO to get a car at a ridiculous price. I wonder if the call costs the same as a car at a dealer.
Catch MAAC basketball here on SportsChannel!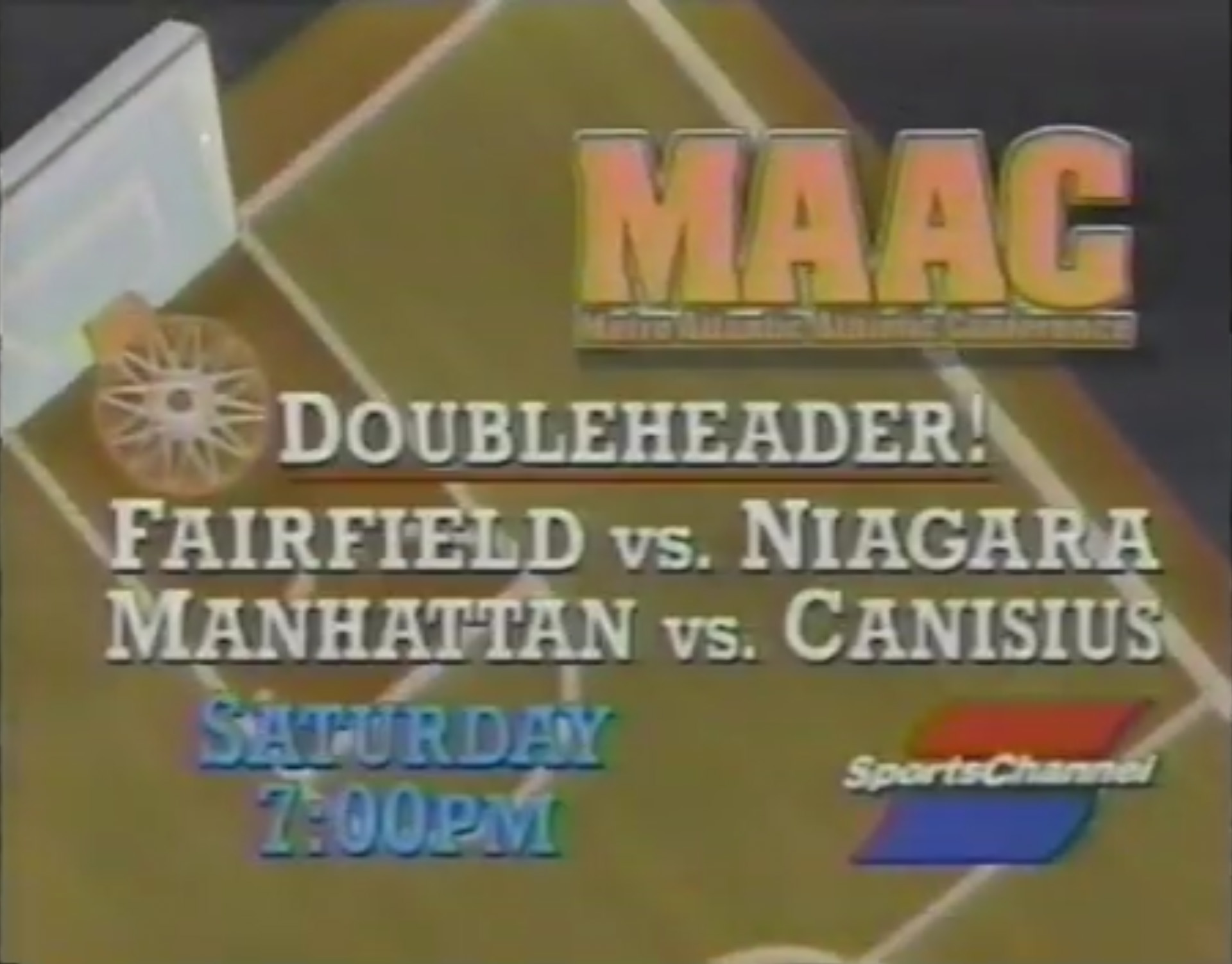 Get Champions Forever on VHS for only $19.95!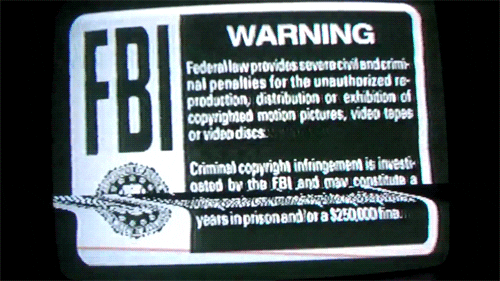 Call the UWF Powerline!
ASK THE WRESTLERS: A letter to "Dr. Death" Steve Williams: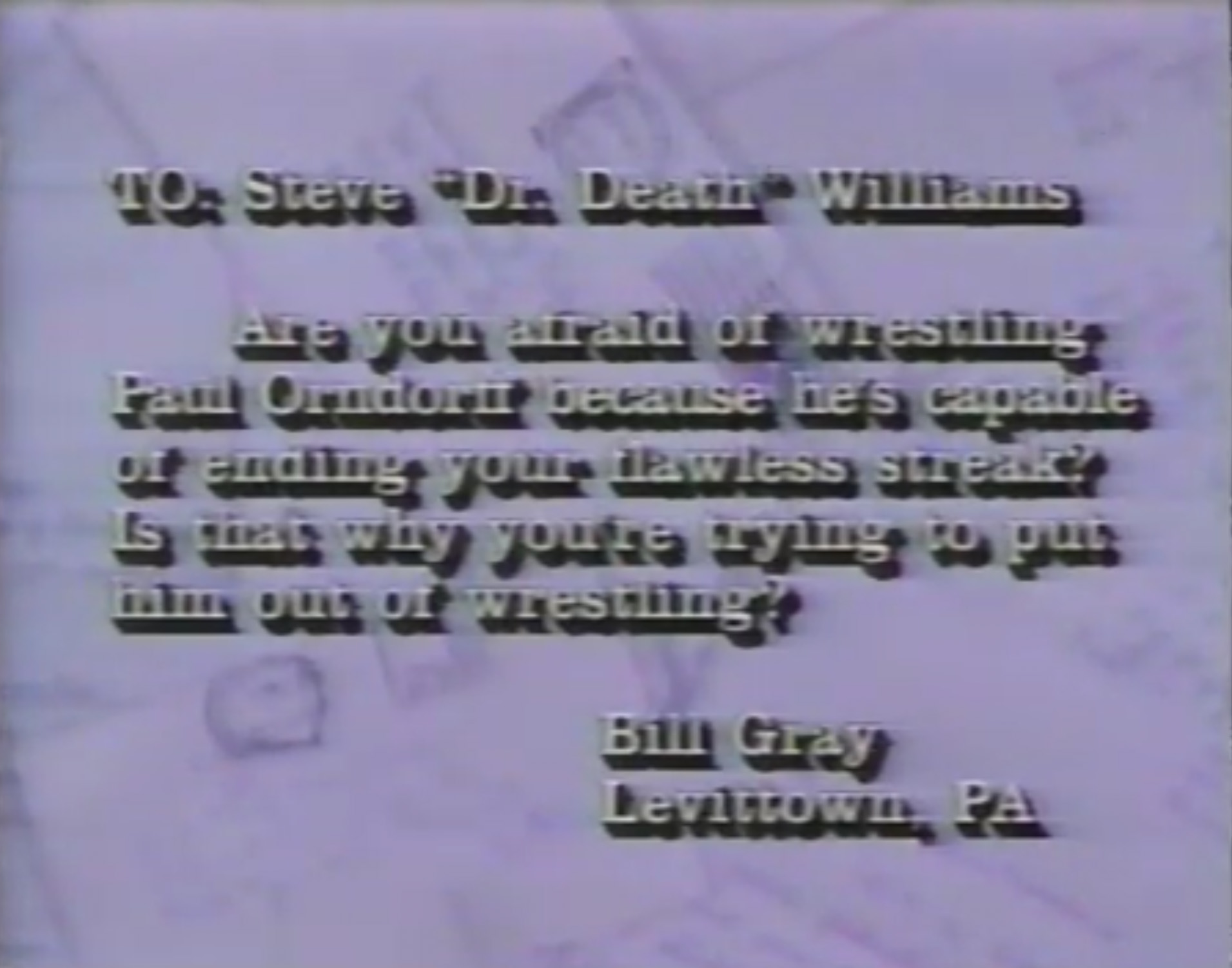 Williams responds.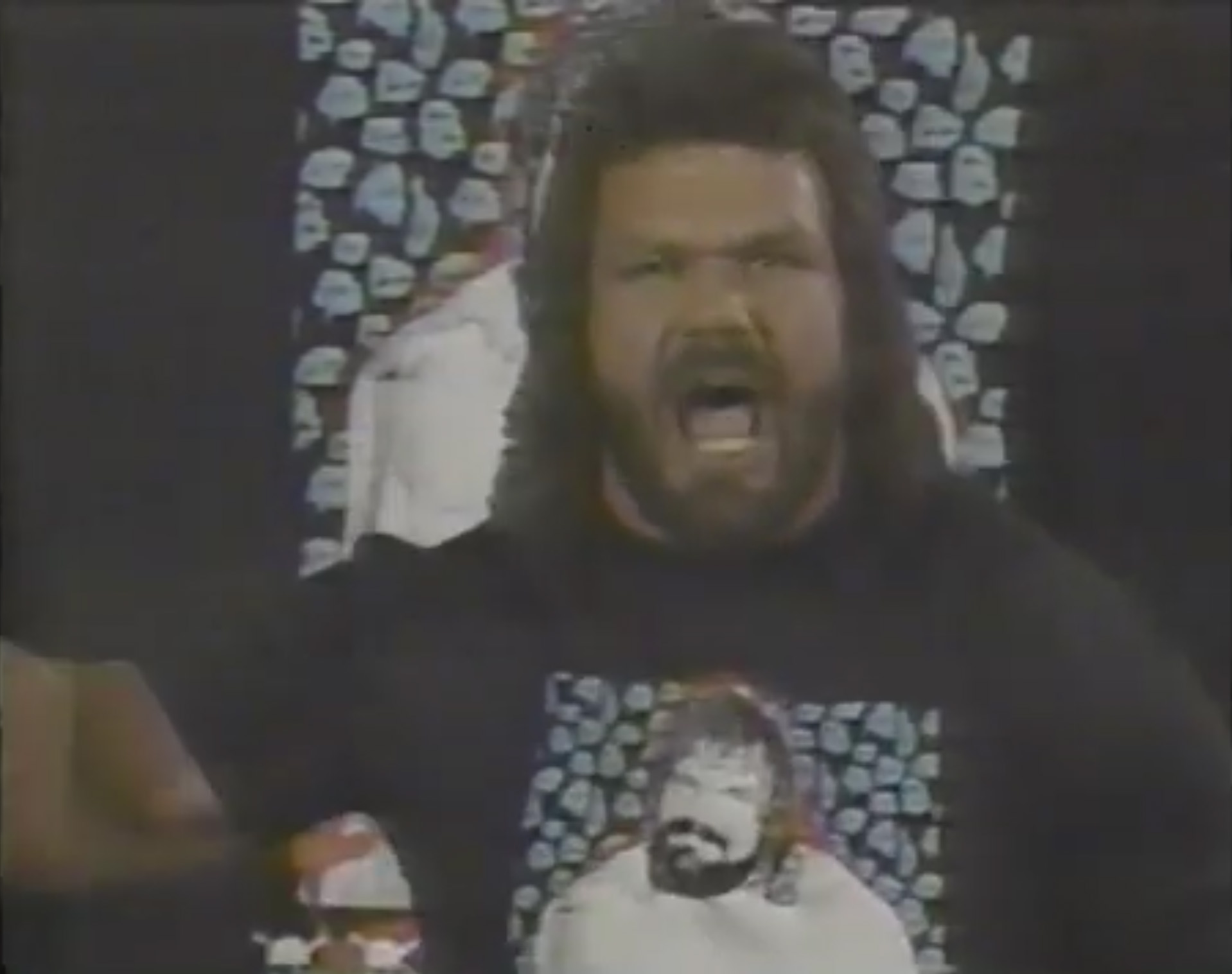 Match 4: B. Brian Blair (w/ Honey) versus Mike Williams
Highlights:
For those unaware, this was not the Mike Williams who currently plays wide receiver for the Los Angeles Chargers. Instead, he performed enhancement work for the WWF starting in 1988.
Blair reversed a cross corner whip and hip-tossed Williams.
As he slammed Williams, Blair delivered an elbow drop.
Blair then suplexed Williams and followed with a knee drop.
When he powerslammed Willaims, Blair hit an atomic drop.
Honey then shocked Williams' tookus, and Blair clotheslined him.
After Blair hooked a Sharpshooter, Williams submitted.
Blair won in 1:51.
Rating: DUD
Summary: Showcase match for Blair.
At ringside, Abrams interviews Blair with Honey. Blair's ready for Orton.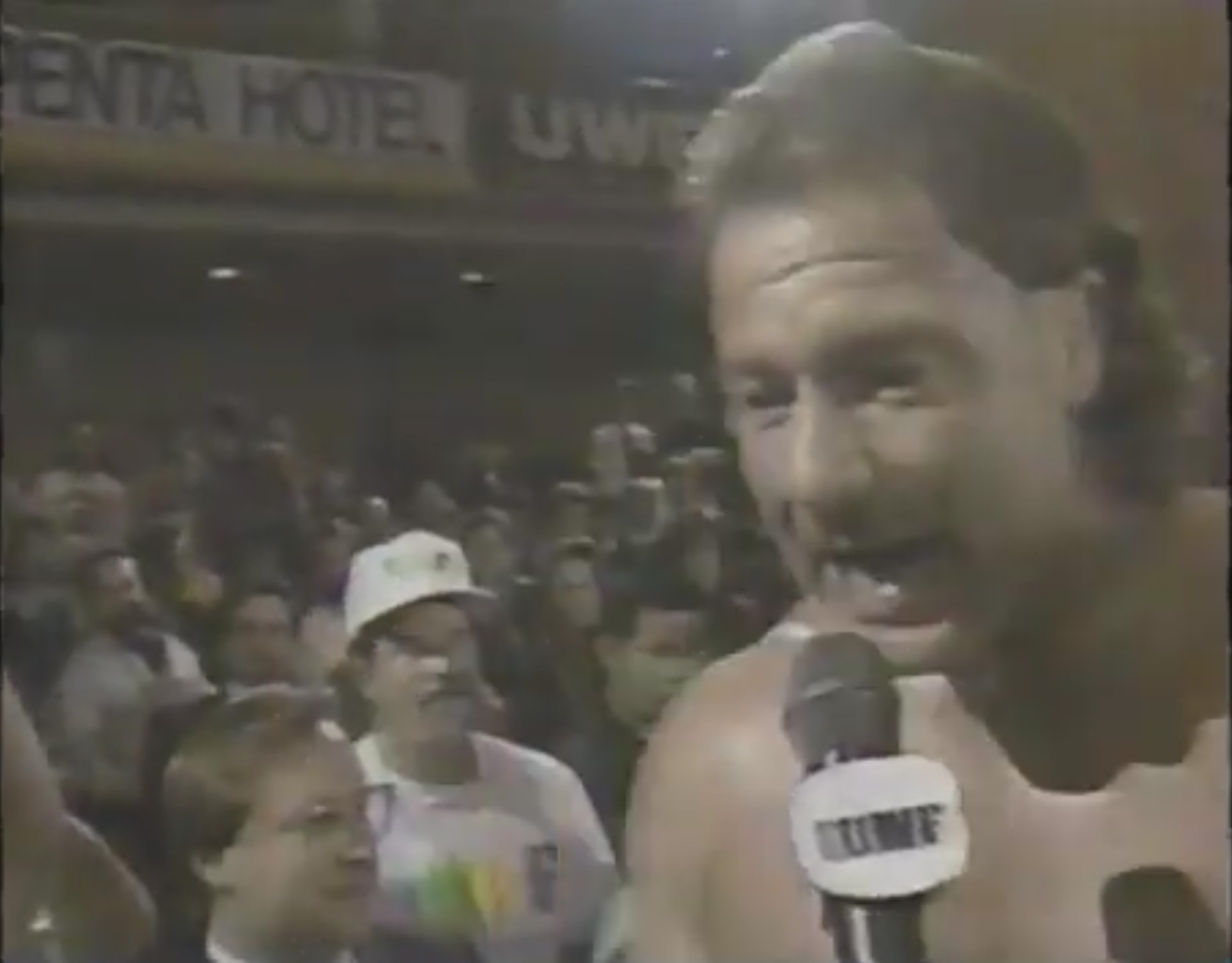 Orton alongside Tolos rebuts.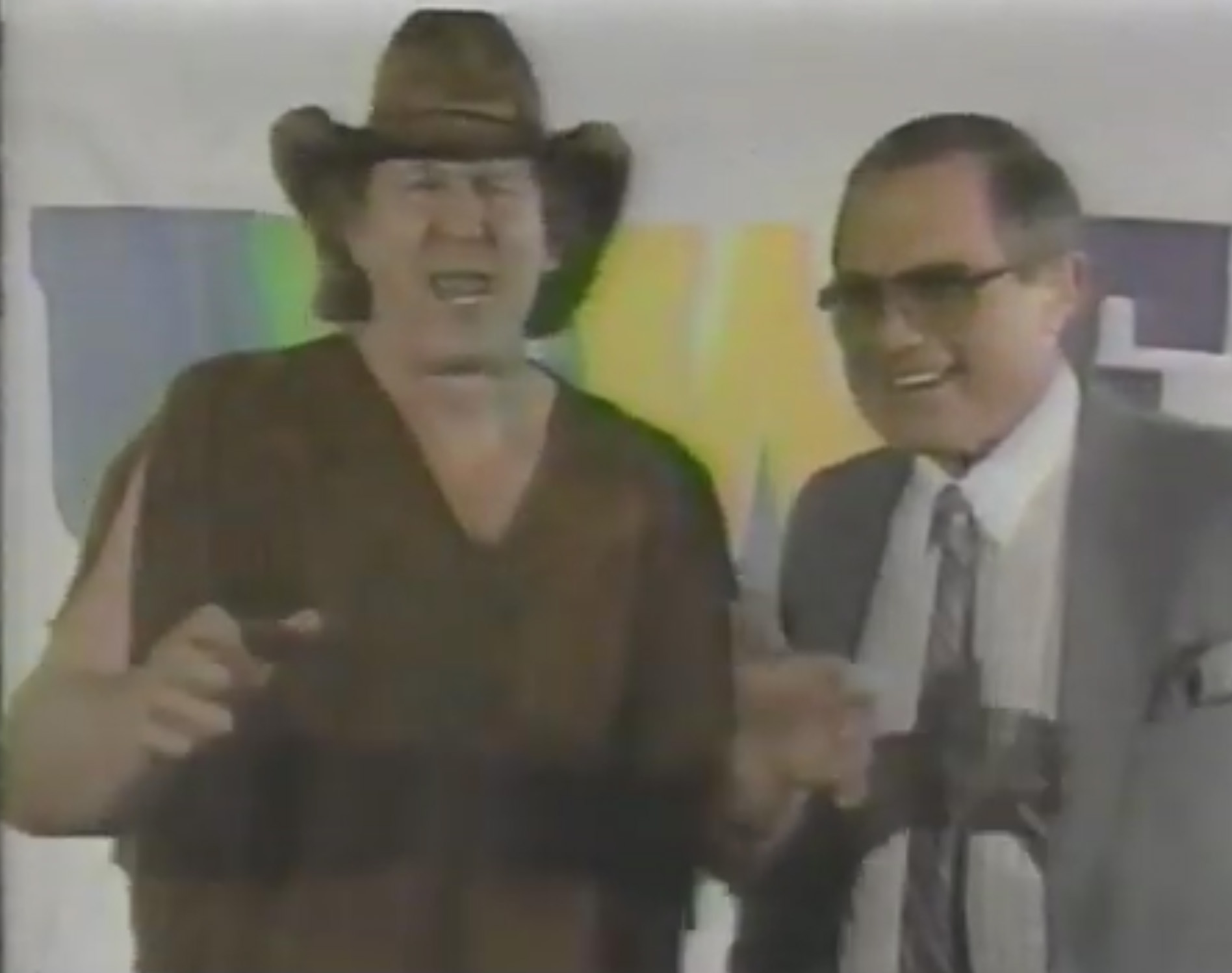 Abrams plugs the UWF Powerline again.
Prior to the next match, Spicolli actually believes he's cute.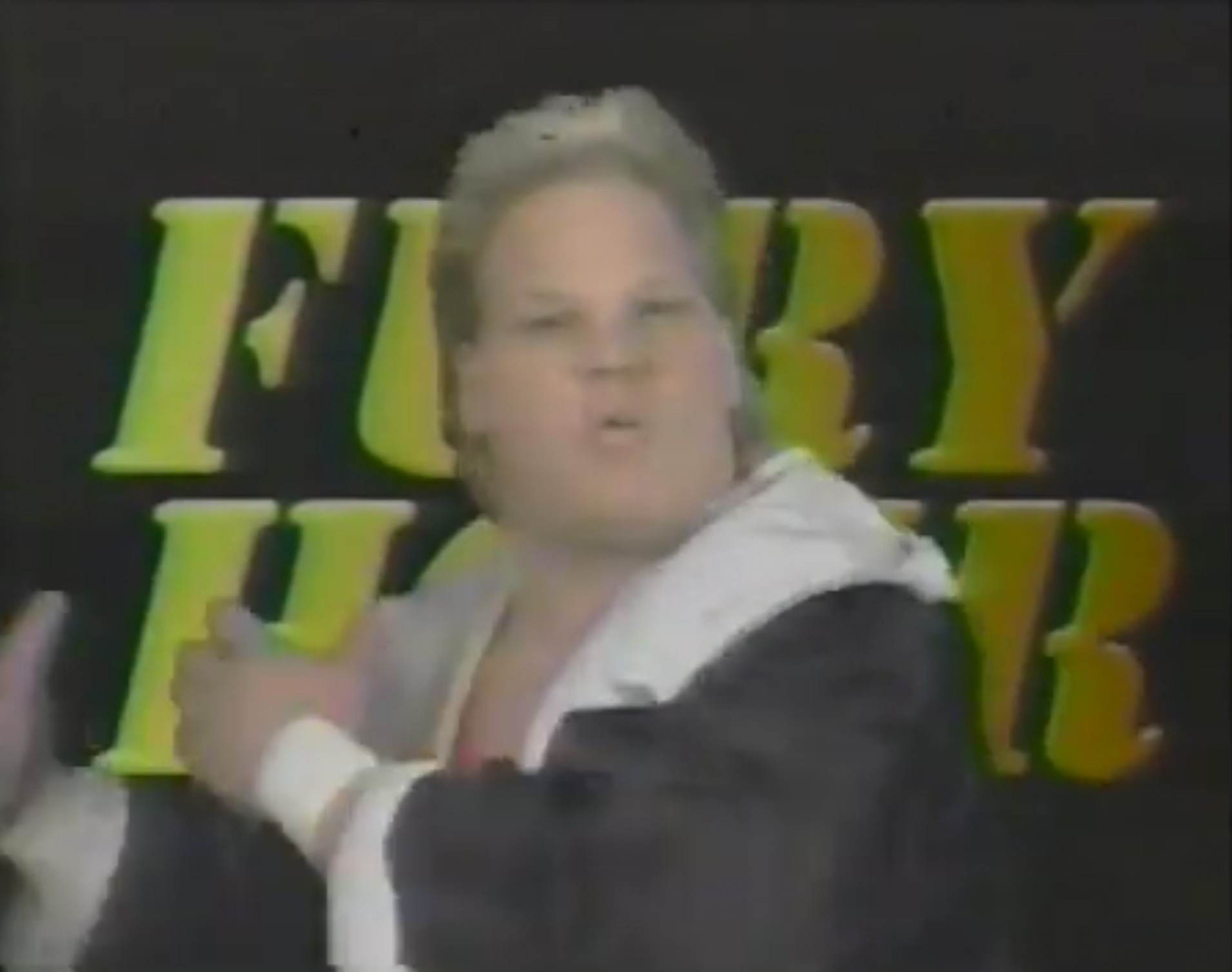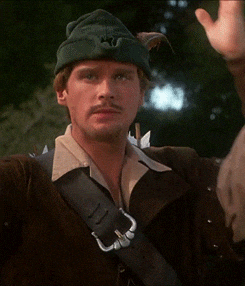 Match 5: David Sammartino versus Louie Spicolli
Highlights:
Wait a minute! Where's Larry Zbyszko?
According to my research, Zbyszko signed with WCW. His first match will be on 2/8 in Nashville, TN.
Nevertheless, Spicolli slammed David but missed an elbow drop.
David backdropped Spicolli as the ring microphone spewed some feedback.
When Spicolli hip-tossed him, David got the best of him; thus, Spicolli sought refuge outside the ring.
Upon his return, Spicolli slammed David again and scored with a flying knee drop for 2.
David reversed a cross corner whip and planted a knee into Spicolli's midsection.
As he powerslammed Spicolli, David hooked a figure-four leg lock.
Spicolli submitted; therefore, David won in 3:27.
Rating: DUD
Summary: Showcase match for David.
Orndorff shills the Super Arm Blaster. This is NOT available at GNC.
Ad for Midnight Express Limousine airs.
Ad #2 for the Penta Hotel airs.
"Killer" Kowalski shills the UWF.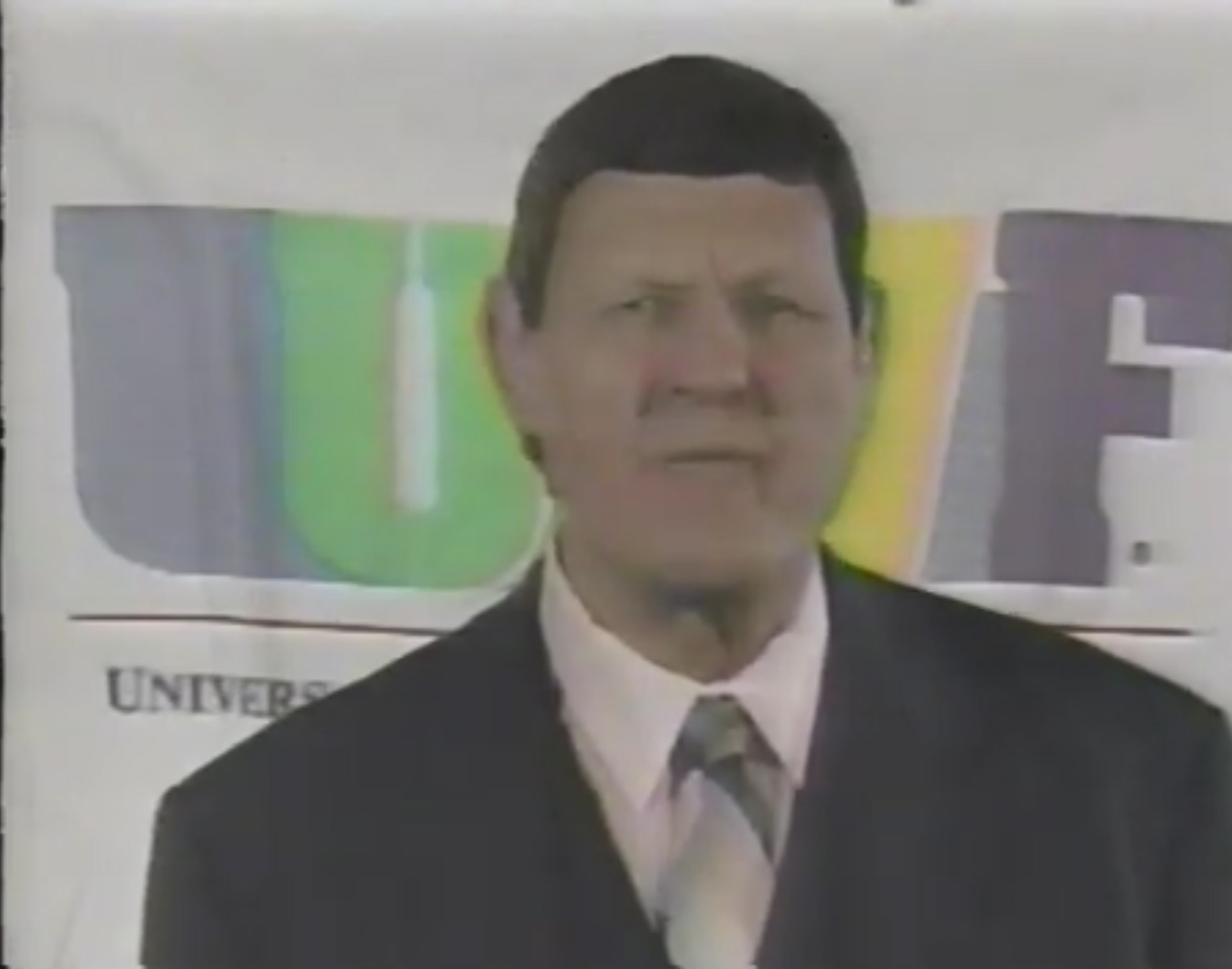 Prior to the main event, Ivan cuts a promo on Wild Thing.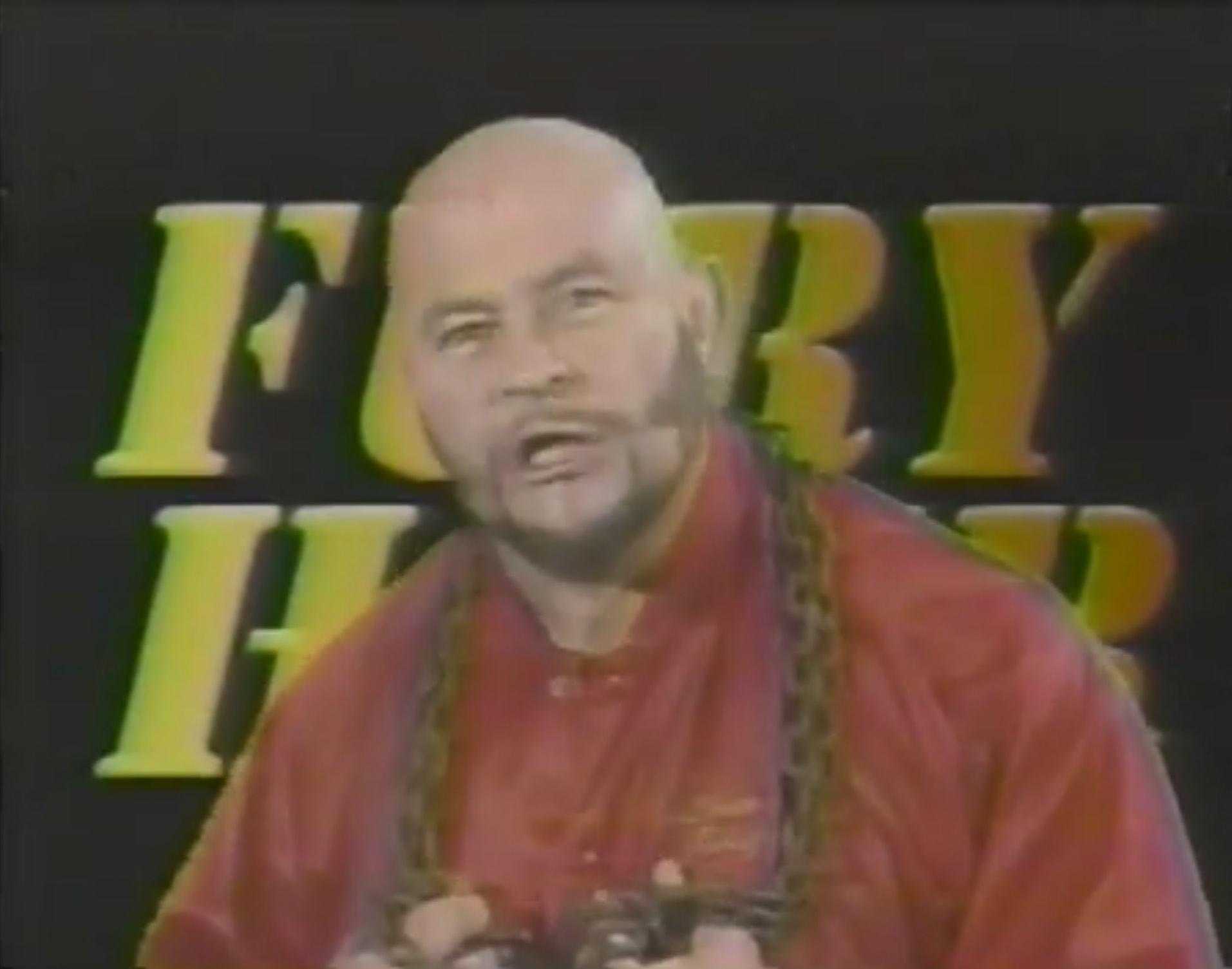 Speak of the Wild Thing, and he rebuts.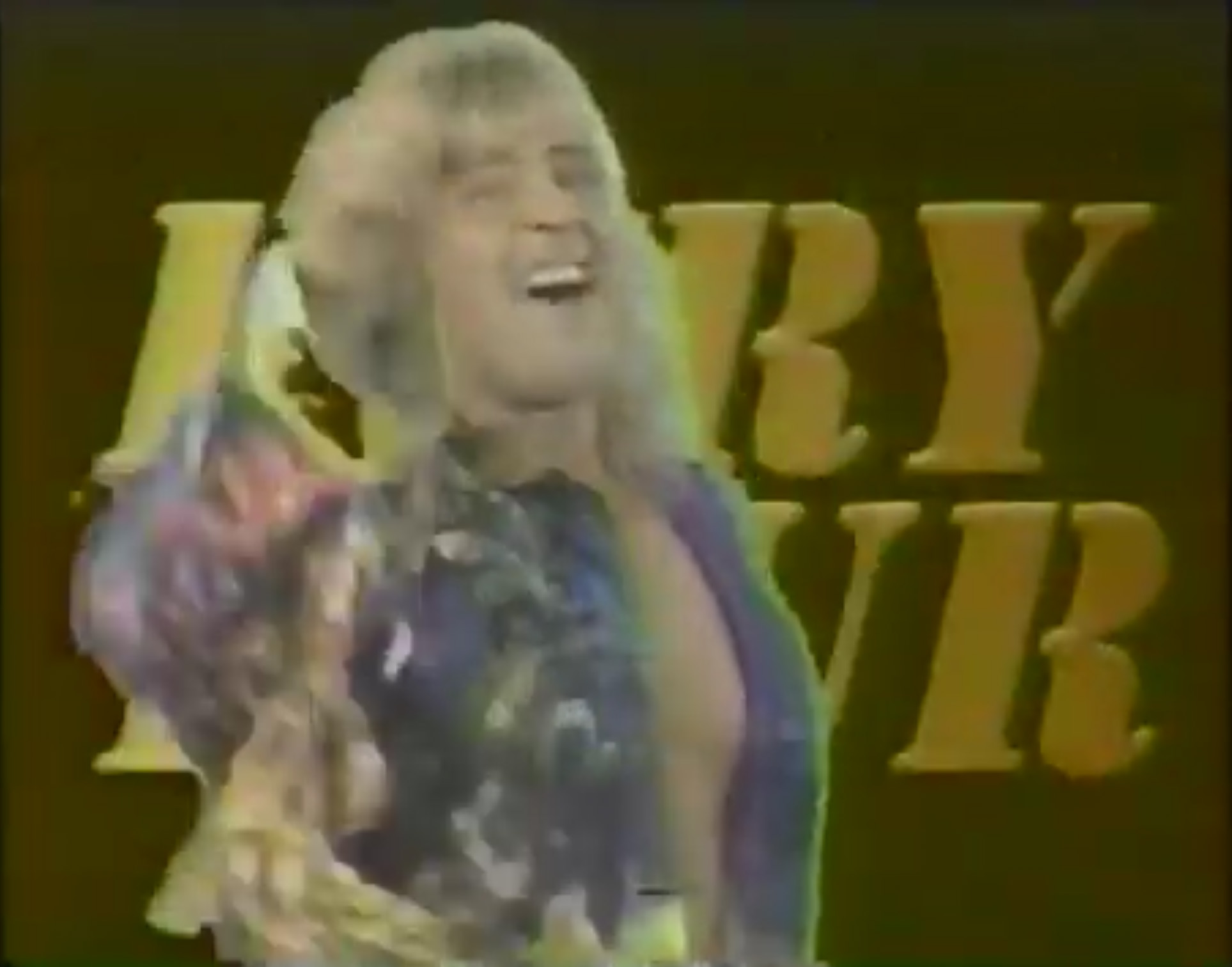 Match 6: Ivan Koloff versus the Wild Thing
Highlights:
As the NYC faithful chanted "U-S-A," Wild Thing delivered a savate kick.
He then rolled up Ivan for 2.
When Ivan rolled up Wild Thing, he got 2.
Wild Thing then reversed a cross corner whip but ate boot on his follow-through.
After Ivan mounted the top turnbuckle, Wild Thing crotched him on the top rope. OUCH!
Wild Thing then launched a lariat for 2.
While he gave Ivan a cross corner whip, Wild Thing followed with a Wild splash.
Referee Jesse Hernandez, trying to maintain order, restrained Wild Thing from Ivan in the corner.
As Ivan took advantage by wrapping his chain around the top turnbuckle, he rammed Wild Thing face-first into it. SNEAKY!
1-2-3.
Ivan won in 3:35.
Rating: *½
Summary: Last week, Ivan stole one from Wild Thing. This week, he cheated like Daniel Gallagher. Perhaps, one day, Wild Thing can, figuratively speaking, boil his bunny.
After the match, Hernandez questions Ivan about the chain, but Ivan denies it. Although the camera cuts away, it appears that Hernandez has reversed the decision.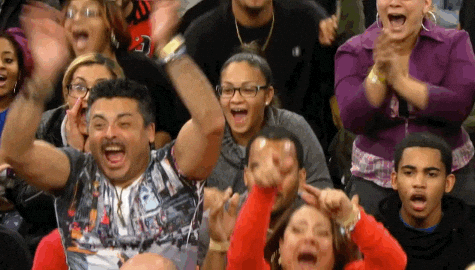 Get the Madden tape!
You MUST have the Sportsmate! Forget all about that FitBit.
Plug #4 for the UWF Powerline.
Muraco cuts a promo to end the show.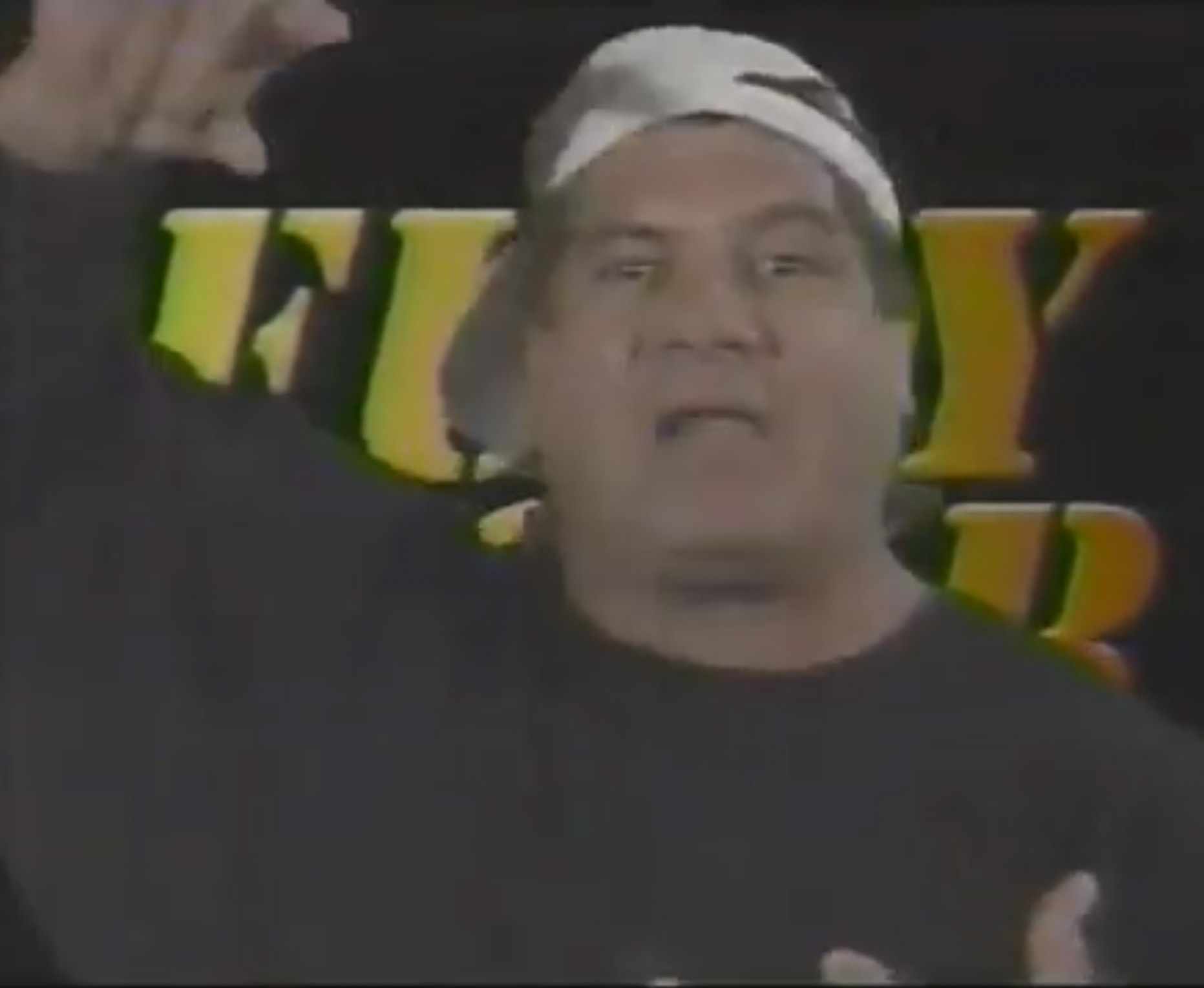 Conclusion: With an actual finish to the main event along with a surprise appearance by Rude, the UWF continues its upswing. Let's hope Abrams has more in store for us next week.
Next week, Parsons squares off against Colonel DeBeers. I smell BLOOD.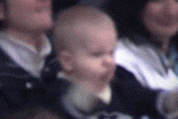 IN OTHER NEWS: Remember that January 10 show in Queens Village?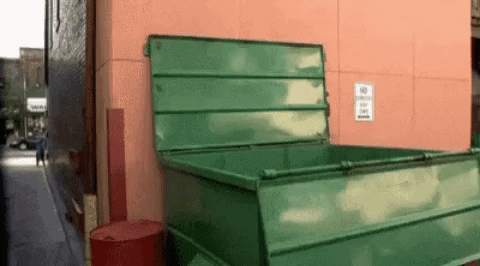 On the other hand, the show on 1/12 occurred, and here are the results (c/o prowrestlinghistory.com):
Wild Thing pinned Louie Spicolli
Sonny Blaze defeated Chris Michaels (Popcorn, anyone?)
Cactus Jack pinned Sunny Beach
"Iceman" King Parsons beat Colonel DeBeers
David Sammartino upended Ivan Koloff
B. Brian Blair bested "Cowboy" Bob Orton by DQ
"Dr. Death" Steve Williams pinned Don Muraco
"Mr. Wonderful" Paul Orndorff defeated Greg "The Hammer" Valentine
TV Rating: NONE
Stay tuned for UWF 01-21-91!
Comments? Suggestions? Send them to me at rsg@rockstargary.com and follow me on Twitter (@rockstargary202).
Custom Search