WELCOME TO ROCK STAR GARY REFLECTIONS!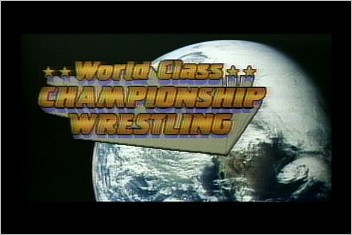 WCCW 07-28-84
Taped from Dallas, TX
Airdate: July 28, 1984 (taped 07/20)
Attendance: unknown
Hosted by Bill Mercer
Can Kerry get the better of Hernandez to earn a title shot? Will Parsons get revenge for "Wild" Bill Irwin's evil whipping? And who will join me for this out-of-this-world episode?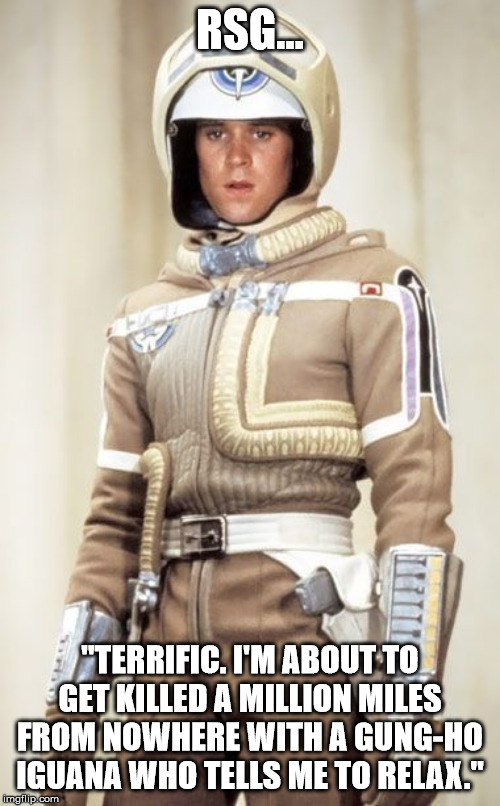 Alex Rogan! So glad you could join the party! You're among the flock now.
Opening montage.
Prior to the first match, we revisit the six-man title match from 7/6 where the Freebirds stole the titles thanks to Killer Khan. You can read my reflection in the 7/7 episode.
Following a commercial break, Marc Lowrance interviews Kerry. According to Lowrance, the six-man titles have been held up again, and Kerry is STEAMED about Khan's interference. Kerry vows to exact revenge upon Khan and follows with a promo on Hernandez. Lastly, he wants to finish off the Freebirds.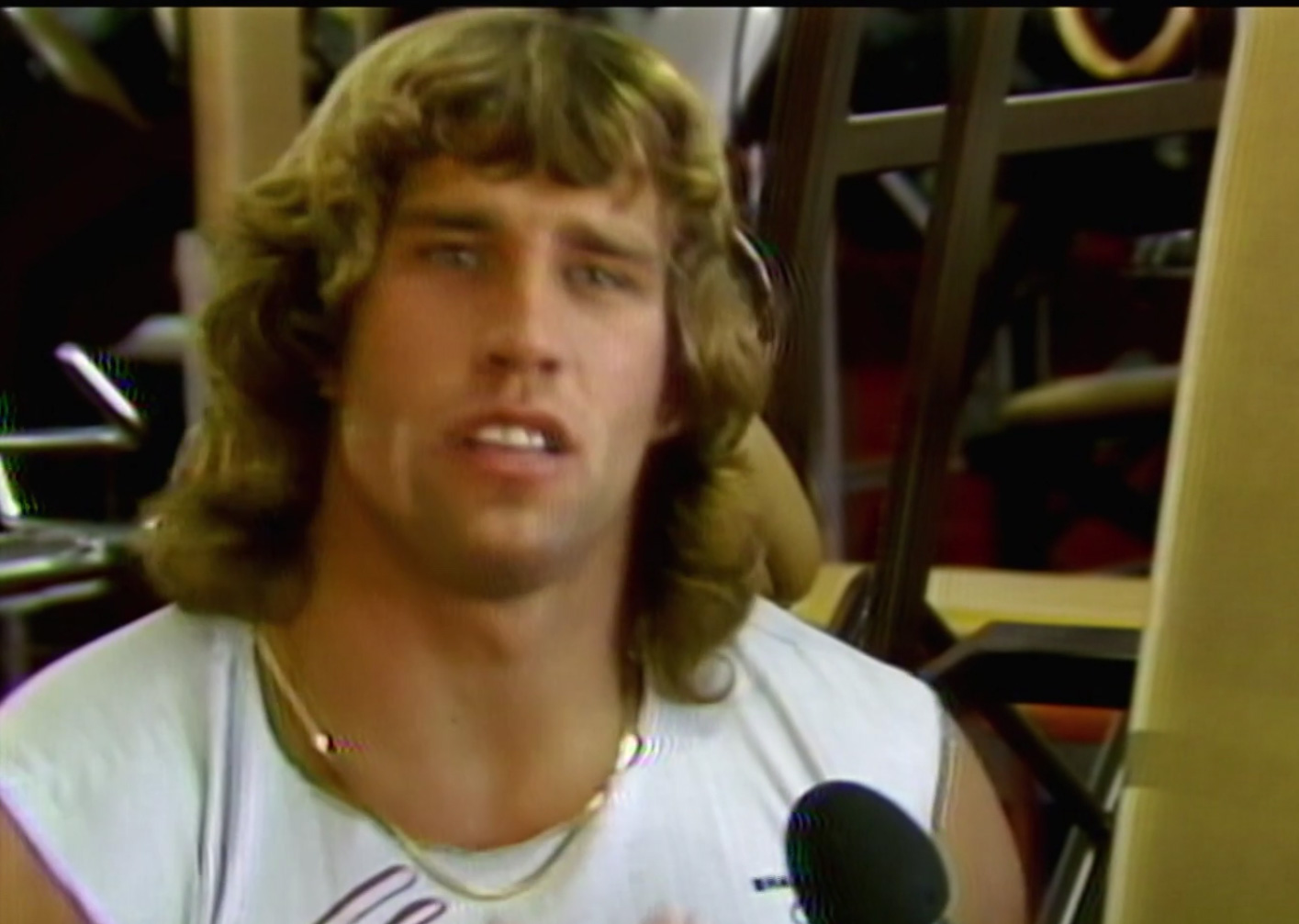 Match 1: Missing Link (w/ Gen. Skandor Akbar) versus Rick McCord
Highlights:
Who?
For those unfamiliar, McCord had spent the last few years between Mid-Atlantic and Continental.
Link delivered a head butt to the chest and powerslammed McCord.
When he rammed McCord face-first into the mat, Link head-butted him in the small of the back.
He then mounted the second turnbuckle and hit a flying head butt.
As he mounted the adjacent second turnbuckle, he launched another flying head butt.
He then landed a pair of head butts to the chest.
1-2-3.
Link won.
Rating: *
Summary: Showcase match for Link. I'd be happier if he faced stiffer competition.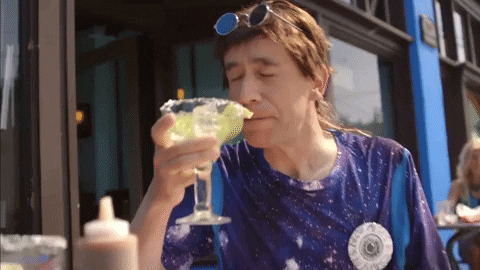 Match 2: "Iceman" King Parsons (w/ Buck "Rock'n'Roll" Zumhofe) versus "Wild" Bill Irwin (w/ Scott "Hog" Irwin & Gen. Skandor Akbar)
Highlights:
Parsons slammed Bill, scored with an elbow drop, and got 2.
As he leap-frogged Bill, Parsons missed a dropkick.
Bill slammed him, mounted the second turnbuckle, but missed a flying elbow drop.
While Mercer hyped WCCW's involvement in the World's Fair in New Orleans, Bill delivered a stun gun to Parsons.
The Dallas faithful chanted "go Ice, go," and Bill placed a knee into their hero's midsection.
When he slammed Parsons, Bill gave him a cross corner whip but came up empty on his follow-through.
Parsons dropkicked him and connected with a butt butt.
1-2-3.
Parsons won.
Rating: *
Summary: Not much action in a revenge match for Parsons, but he scored the victory.
After the match, Scott tosses Parsons out of the ring, and the Irwins whip Zumhofe with bull whips. Parsons returns and guillotines Scott with the top rope. When he steals Scott's whip, Parsons chases Bill from the ring before checking on Zumhofe.
Match 3 (non-title): NWA American & Texas champion the "Handsome Half-Breed" Gino Hernandez versus the "Modern Day Warrior" Kerry Von Erich
Highlights:
Hernandez leap-frogged Kerry but ate a dropkick.
When Hernandez reversed an Irish whip, Kerry botched a hip toss.
He then attempted another hip toss, but Hernandez blocked it and provided one of his own.
As Hernandez rammed him into the top turnbuckle, Kerry's kick-out sent Hernandez flying.
Kerry then dropkicked Hernandez, and a mid-ring collision occurred.
After each wrestler got to his feet, they both tried to dropkick the other but missed.
Hernandez then mounted the top turnbuckle, but Kerry caught and slammed him down to the mat.
To further wow the Dallas faithful, Kerry gorilla-press-slammed Hernandez.
He then delivered an elbow drop for 2.
When he suplexed Hernandez, Kerry got another 2.
Kerry then attempted a splash but ate knees.
As Hernandez tossed him to the floor, Kerry attempted a slingshot splash but ate knees again.
Hernandez then suplexed Kerry, mounted the top turnbuckle, but missed a big elbow.
After Kerry gave Hernandez a cross corner whip, it resulted in a Hernandez flip to the floor.
Upon returning to the ring the hard way thanks to Kerry, Hernandez reversed an Irish whip and sent Kerry directly into referee David Manning.
He then pulled some brass knux from his trunks and CLOCKED Kerry with it.
When Manning regained consciousness, Hernandez pinned Kerry.
Rating: **
Summary: Exciting main event where the double champion used chicanery to beat the Dallas faithful's hero.
Conclusion: Hernandez continues his dominance over WCCW while Parsons got a taste of revenge against the Irwins. What do you think, Alex?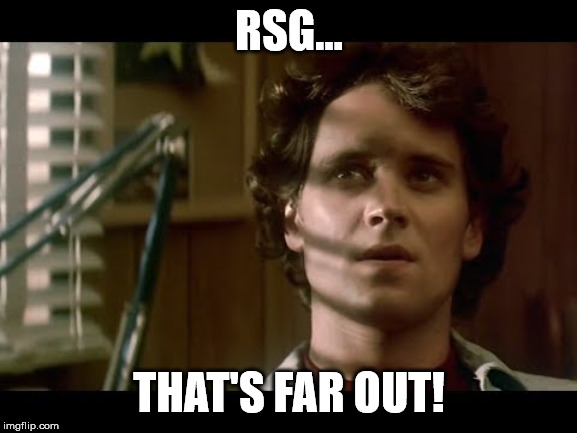 Thanks again for joining me and the RSG-ites, Alex. Here's a space station in case you need a break.
TV Rating: NONE
Stay tuned for WCCW 08-04-84!
Comments? Suggestions? Send them to me at rsg@rockstargary.com and follow me on Twitter (@rockstargary202).
Custom Search