WELCOME TO ROCK STAR GARY REFLECTIONS!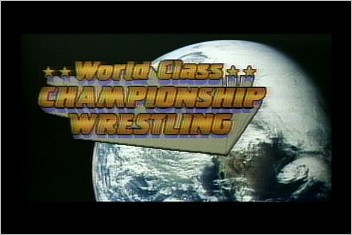 WCCW 07-14-84
Taped from Dallas, TX
Airdate: July 14, 1984 (taped 07/06)
Attendance: unknown
Hosted by Bill Mercer
Can Kerry get the better of Missing Link? Or will Devastation, Inc. triumph? Will Parsons defeat Hernandez to become the #1 contender to the double champion? Also, who will join me for this eighth-dimensional episode?
Thank you, Lord Whorfin. Since my RSG-ites and I live in the third dimension, I'll consider your words as such:
Opening montage.
KILLER KHAN'S CASUALTY REPORT: We revisit the match between Khan and Kevin from 6/30 when they had a wild brawl rather than a match. Methinks WCCW would have wanted to show the after-match attack by Khan upon Kevin during the 06/02 episode but changed their minds.
Next, we revisit last week's episode when Khan sent Chic Donovan to the injured list. Following a commercial break, Mercer interviews Donovan with Kevin at Veterans Hospital. Donovan, having necessary knee surgery, estimates his return to be "six months to a year" but vows to return as soon as he can. Afterward, Kevin wants revenge for the dastardly acts perpetrated by Khan.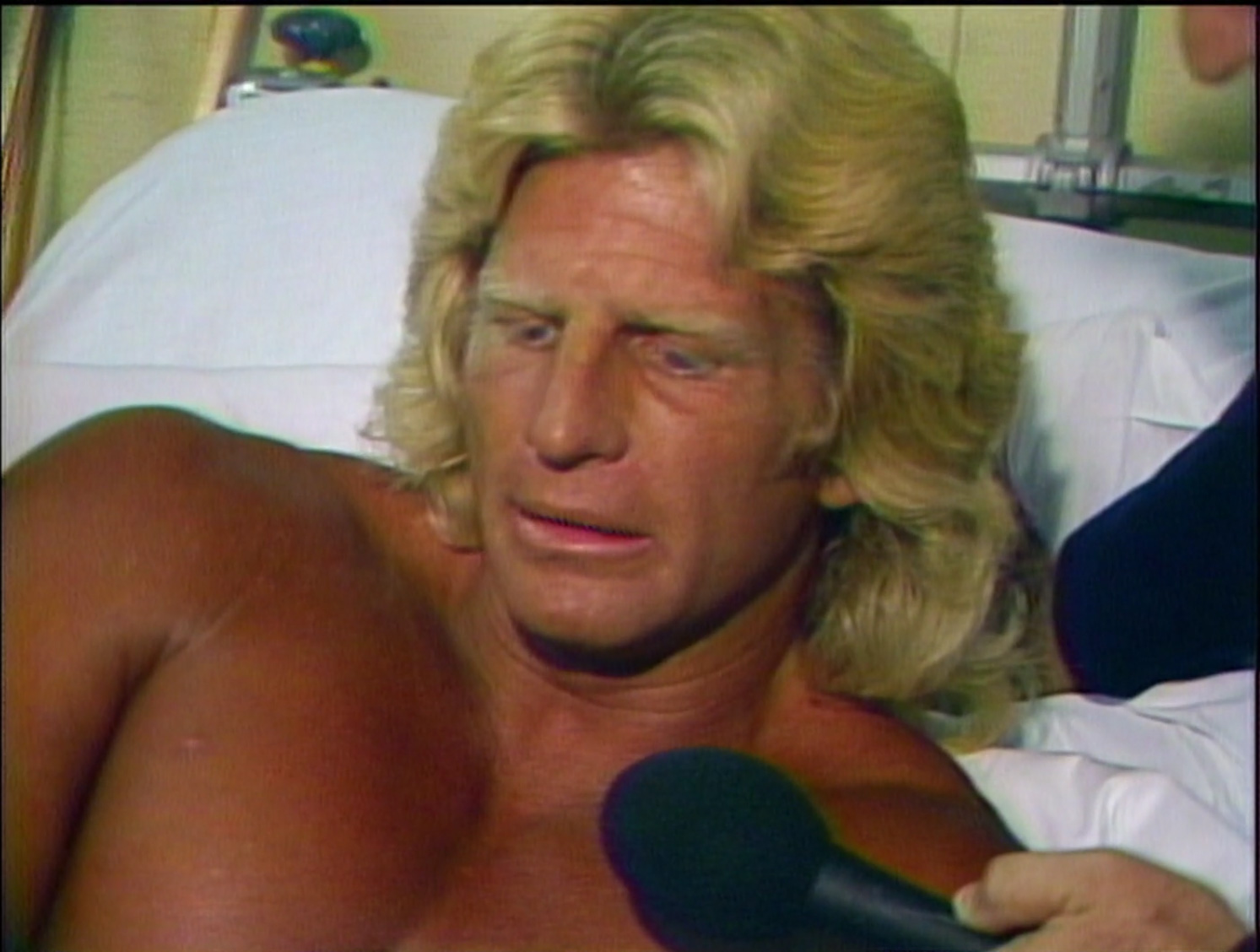 Match 1: "Rock'n'Roll" Buck Zumhofe versus Kelly Kiniski
Highlights:
During the match, Gary Holder discussed his book Requiem to a Champion. The book centered around David Von Erich. More on this later.
Kiniski dropkicked him, but Zumhofe retaliated with a dropkick.
When Kiniski attempted to counter a side head lock with an atomic drop, Zumhofe blocked it and delivered one of his own.
He then applied a spinning toe hold, but Kiniski responded with a knee lift.
As he suplexed Zumhofe, Kiniski got 2.
He then supplied Zumhofe with a backbreaker for another 2.
After Kiniski hooked an abdominal stretch, the Dallas faithful chanted "go Buck, go."
Zumhofe escaped with a hip toss, but Kiniski powerslammed him. However, he couldn't get 3.
With Zumhofe on the apron, Kiniski guillotined him with the top rope.
Kiniski wouldn't allow him back into the ring, so Zumhofe grabbed his boombox and blared some rock'n'roll.
When he gave Kiniski a HARD cross corner whip to injure the back, Zumhofe rang his bell.
He then slammed Kiniski as the actual ring bell rang.
As a result, referee David Manning ruled the bout a time-limit draw.
Rating: ***
Summary: Decent psychology by both wrestlers in an entertaining match. Unfortunately, there was no winner. To demonstrate how hot the Sportatorium was with the bright lights shining on the ring, it took mere seconds for each wrestler to begin sweating profusely during the match. If you recall, the Sportatorium lacked central air. Lastly, I was unable to determine what song played on Zumhofe's boombox, but I know that it wasn't "PYT."
Match 2 (non-title): NWA American and Texas champion the "Handsome Half-Breed" Gino Hernandez versus "Iceman" King ParsonsHighlights:
Hernandez countered a side head lock with a knee crusher.
As Hernandez held Parsons by the leg, Parsons countered with an inside cradle for 2.
According to Mercer, the WCCW Six-Man tag titles have been held up again due to the nefariousness of Khan during the Badstreet match on 7/4.
Parsons backdropped and slammed Hernandez for 2.
When he gave Hernandez a cross corner whip, Parsons delivered a knee lift.
He then peppered Hernandez with a few rights yet only got 2 thanks to a foot on the bottom rope.
After a chop, Parsons got another 2.
He then launched a cross body block, but both wrestlers were in the ropes.
As Parsons attempted a sunset flip, Hernandez escaped, rolled him up, and hooked the trunks.
1-2-3.
Hernandez won.
Rating: *½
Summary: While implementing some psychology, Hernandez found a way to win, yet the Dallas faithful truly despised him.
Match 3: The "Modern Day Warrior" Kerry Von Erich versus Missing Link (w/ Gen. Skandor Akbar)
Highlights:
Link tried to attack Kerry before the bell but ate a knee drop instead.
When Link rammed Kerry head-first into the top turnbuckle a few times, he mounted the second turnbuckle but missed a diving head butt.
Kerry then delivered a standing dropkick that sent Link to the floor.
As Link returned, he unleashed a series of head butts.
Kerry then reversed a cross corner whip and landed a discus punch for 2.
In the meantime, Akbar pulled Kerry out of the ring.
Referee Bronko Lubich called for the bell to disqualify Link.
Rating: DUD
Summary: Exercise in futility as even Kerry can't make Link more than one-dimensional.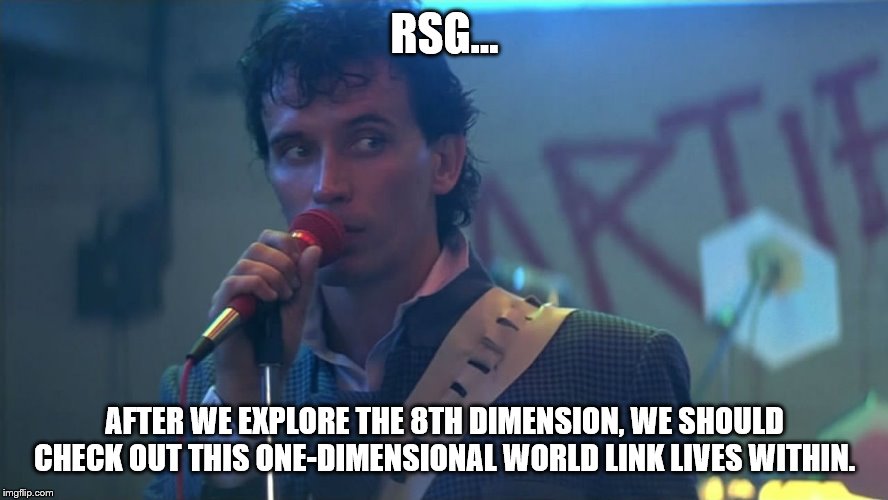 After the match, Kerry chases Akbar into the ring and hammers Link out of the ring. A frustrated Link then tosses a chair into the ring, re-enters, and gets WALLOPED by it. He then breaks a wooden chair over his head. To finish the segment, Kerry undoubtedly questions Link's level of intelligence.
To close out the show, Mercer supplies us with information to obtain Requiem to a Champion: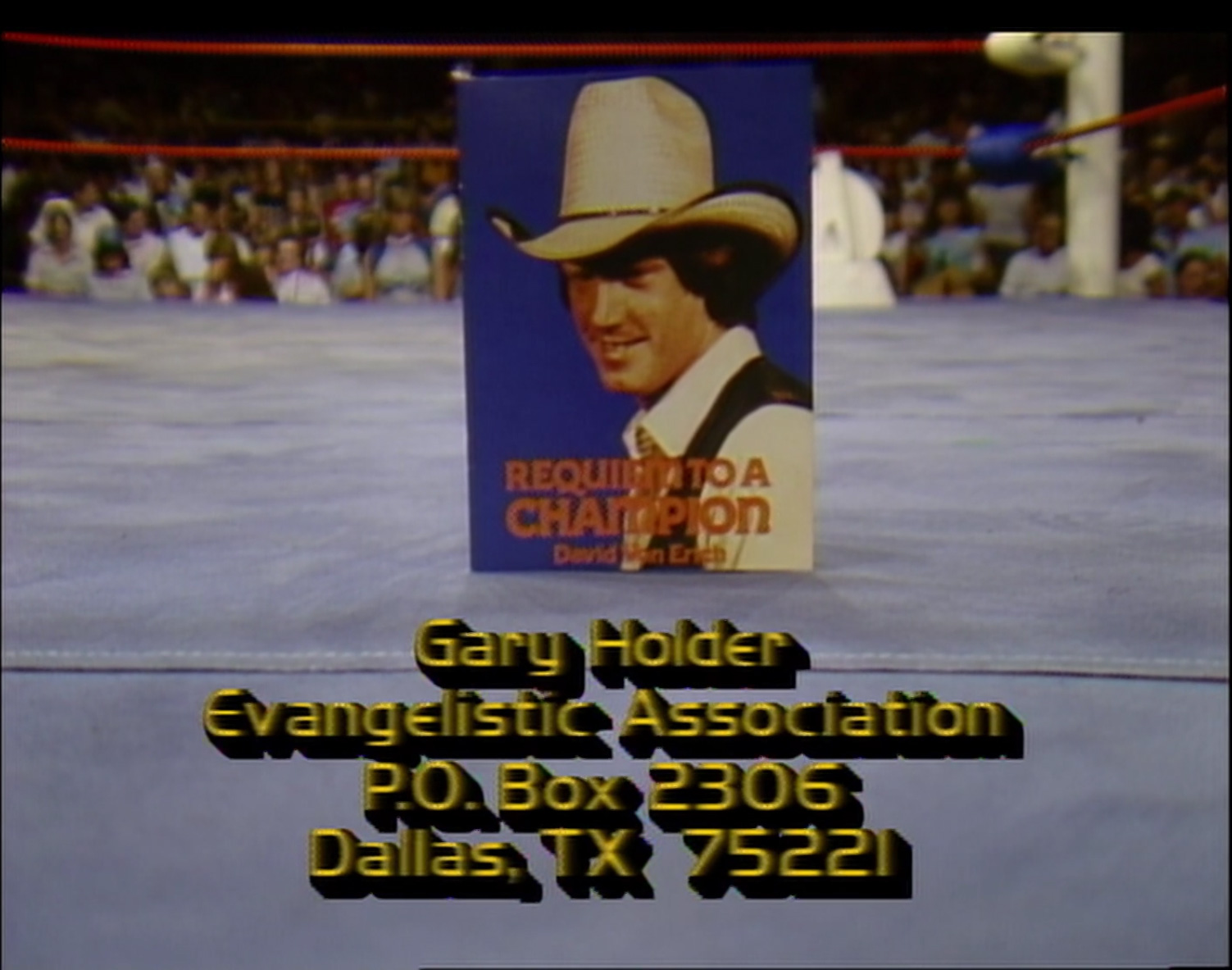 Conclusion: Well, the main event was a buzzkill as I expected the "former World champion" to win a hard-fought battle. Nevertheless, Hernandez used chicanery to defeat Parsons, and Zumhofe danced with Kiniski for an action-packed ten-minute draw. What are your thoughts, Buckaroo?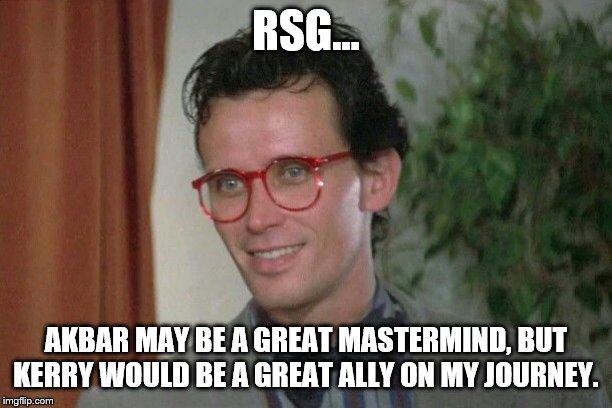 Thanks for stopping by, and please give my regards to Lord Whorfin. Although I try to encourage safety, flying at the speed of light sounds exhilarating.
TV Rating: NONE
Stay tuned for WCCW 07-21-84!
Comments? Suggestions? Send them to me at rsg@rockstargary.com and follow me on Twitter (@rockstargary202).
Custom Search