WELCOME TO ROCK STAR GARY REFLECTIONS!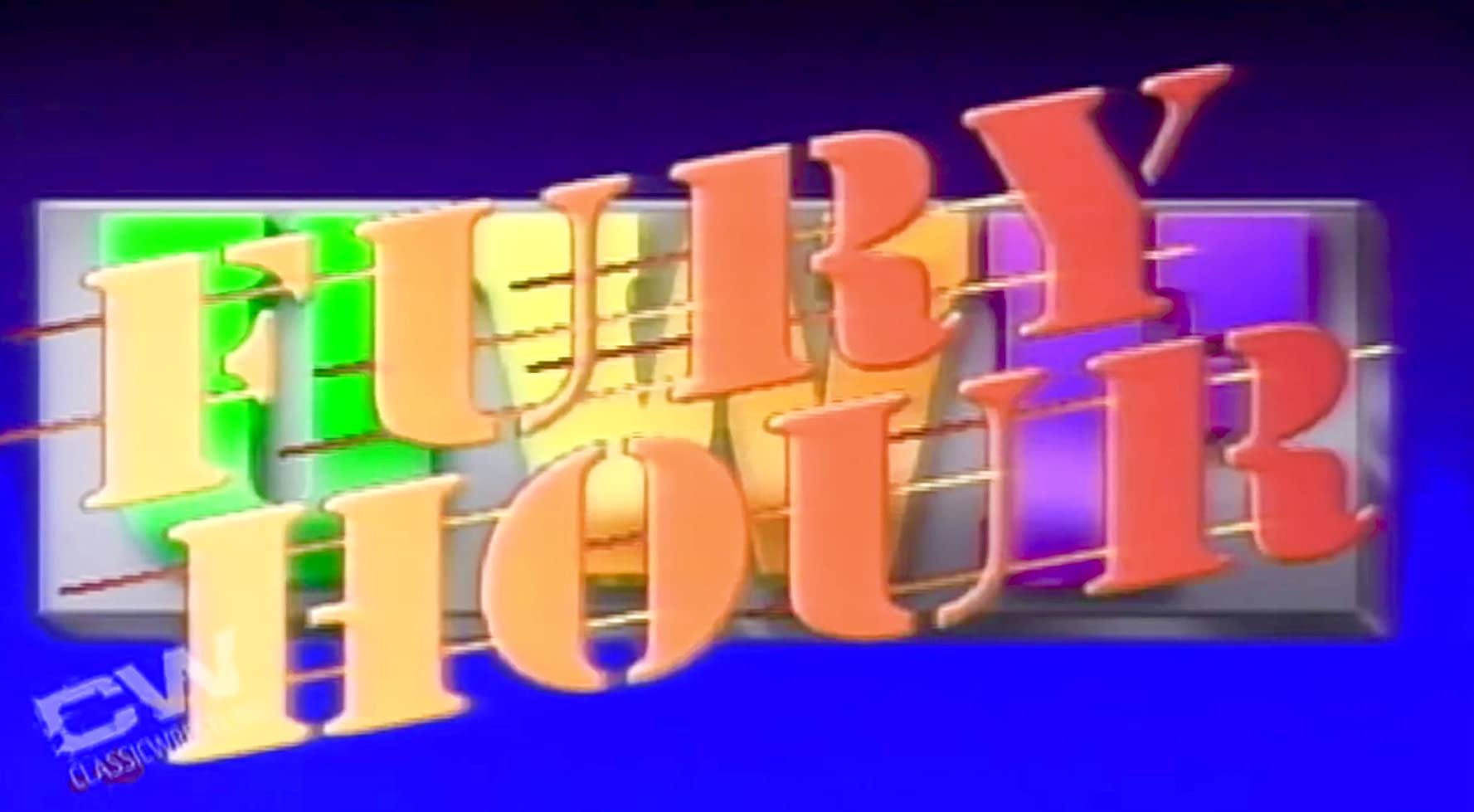 UWF Fury Hour 07-08-91
Taped from Palmetto, FL
Airdate: July 8, 1991 (taped 06/09)
Attendance: 550
Hosted by Craig DeGeorge and Bruno Sammartino
Welcome to part four of Beach Brawl Revisited as Abrams forgoes new content for his prized PPV content. Should we bat an eyelash at a strap match? Let's find out!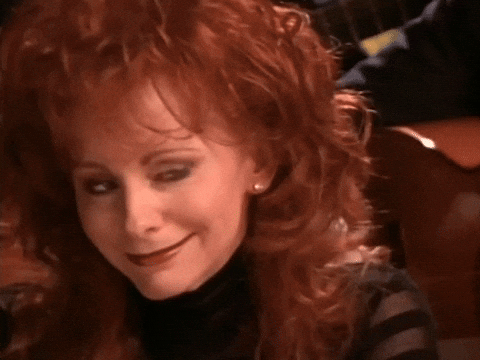 Opening montage.
Catch Double Impact in theaters coming 8/9.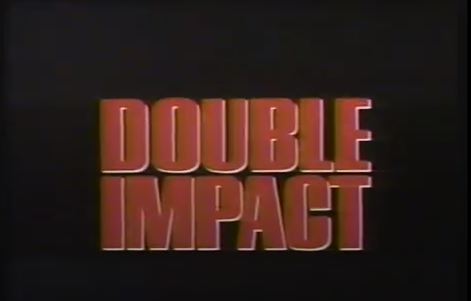 Wear Old Spice or get soaked.
Buy Crest in a neat squeeze bottle.
Get Soloflex TODAY!
Call the LegendLine NOW!
Obtain the Beach Brawl program!
We then revisit Beach Brawl and the strap match between "Mr. Wonderful" Paul Orndorff and Colonel DeBeers:
Match 5 (strap): "Mr. Wonderful" Paul Orndorff versus Colonel DeBeers (w/o Mr. Black)
Highlights:
For those curious, DeBeers came to the ring to Motley Crue's "Shout at the Devil."
Instead of tying both wrestlers to the strap, referee Scott Dickinson tossed it up for grabs.
DeBeers caught it and whipped Orndorff with it.
When he gave Orndorff a cross corner whip, DeBeers came up empty on his follow-through.
With DeBeers caught in the corner, Orndorff leg-pressed him down to the mat.
He then grabbed the strap and whipped DeBeers.
As Orndorff used the strap to enhance a fist drop, DeBeers rebounded with a slam.
He failed to locate the strap, mounted the top turnbuckle, and leaped.
After Orndorff nailed him with the strap on the way down, he supplied DeBeers with a knee lift.
He then landed an elbow smash for 2.
While Orndorff countered a back drop attempt with a piledriver on the strap, he pinned DeBeers at 3:16.
Rating: **
Summary: Short but effective strap match as the local wrestler (Orndorff) beats the wily heel from South Africa.
After the match, Orndorff waves the American flag, but DeBeers retrieves a cattle prod from his ring jacket and zaps Orndorff with it. While Orndorff quivers in the ring, DeBeers steals the American flag. Heinous!
Order KNIVES for only $24.95 NOW! Considering the crime in NYC in '91, getting these aren't a truly terrible idea.
Get Civil War from Time-Life Video today!
Call the UWF PowerLine NOW!
Brian Ricco and DeGeorge interview Orndorff who doesn't agree with DeBeers' politics or tactics. They then discuss his alcohol-free bowling center.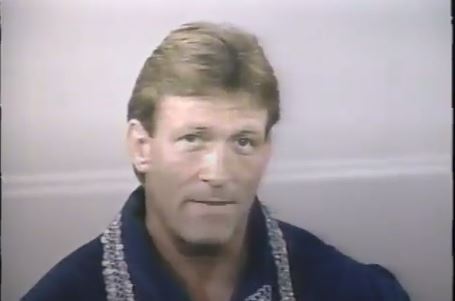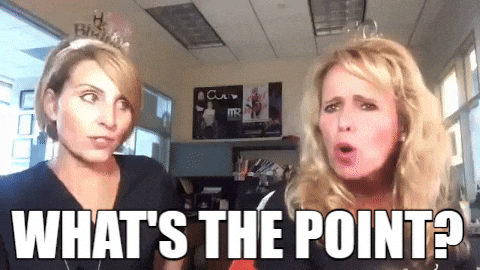 Get the Beach Brawl video!
Obtain Flex CTS from your local sports equipment retailer.
Subscribe to Car and Driver!
Rent an executive suite at the Nassau Coliseum!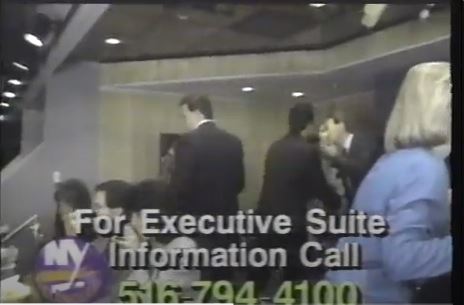 Watch Halls of Fame only on SportsChannel!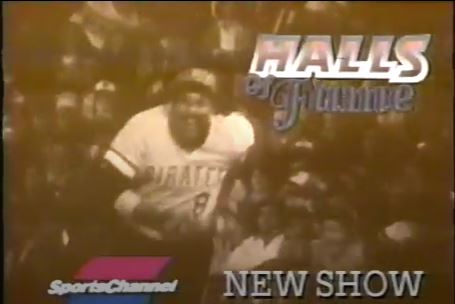 Reminder that more matches from Beach Brawl will be shown on Fury Hour in the coming weeks. I believe there is only one more match to be shown.
Ricco and DeGeorge interview DeBeers who heralds LAPD chief Daryl Gates due to the Rodney King beating. He also fired Mr. Black.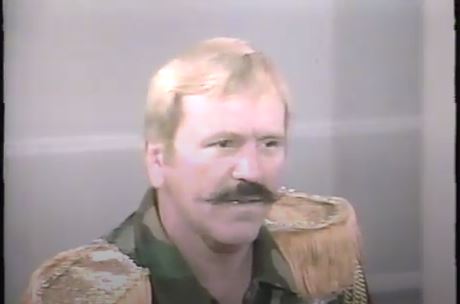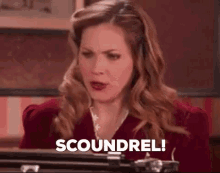 Catch the UWF LIVE on 7/20 in Ft. Lauderdale!
Obtain Sports Watch today!
See Boyz N The Hood in theaters starting Friday.
Invest with Charles Schwab or bet on the Atlanta Braves to win the World Series.
We then revisit Beach Brawl and the abbreviated Captain Lou's Corner with Luna and the Blackhearts:
CAPTAIN LOU'S CORNER: Albano interviews "halfwit" Luna along with the Blackhearts. Since Luna wore the snake around her neck, Albano runs them down and hightails it. He must suffer from ophidiophobia. This HAD to be cut for timing purposes.
Next, we revisit the 6/3 episode when Mass Confusion defeated Hog Calhoun and Cash Jackson.
Plug #2 airs for the show in Ft. Lauderdale.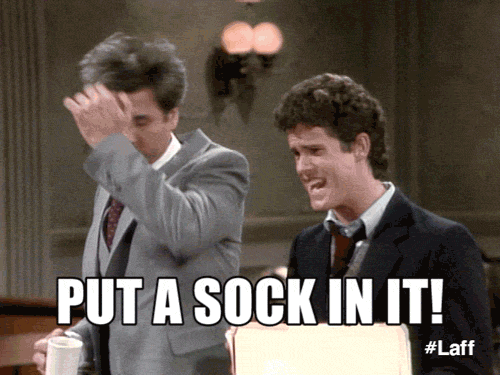 Need film? Get Kodak.
Call the UWF PowerLine NOW!
Get Bruno's book!
Obtain a Happy Baseball Birthday tape for only $9.95!
Purchase Crazy Calls!
Plug #2 airs for the program and video!
Call the LegendLine!
Conclusion: If you'd like to know more about bowling alleys and white supremacy, then this is the episode for you. Otherwise, can we please move on to the next episode?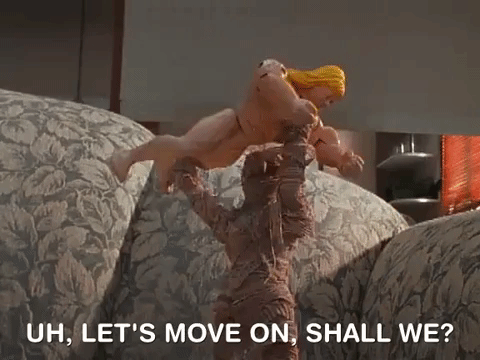 TV Rating: NONE
Stay tuned for UWF 07-15-91!
Comments? Suggestions? Send them to me at rsg@rockstargary.com and follow me on Twitter (@rockstargary202).
Custom Search