WELCOME TO ROCK STAR GARY REFLECTIONS!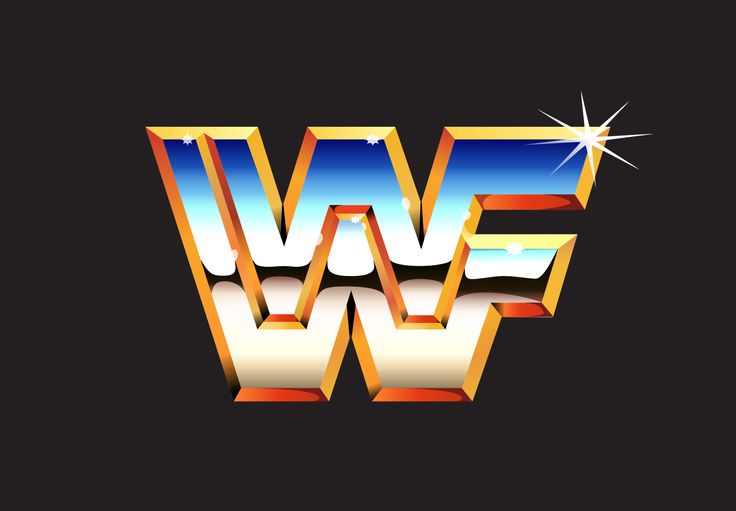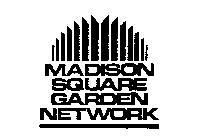 A house show? Why am I reviewing a house show? Oh, you mean THIS show? While house shows in Madison Square Garden were broadcast locally on cable this particular house show contained an historical highlight that cannot be overlooked. I just hope the rest of the card doesn't suck.
Live from New York, NY
Airdate: January 23, 1984
Attendance: 26,292 (Wow!)
Hosted by Gorilla Monsoon and Pat Patterson
Match 1: Tony Garea versus Jose Luis Rivera
Highlights:
B-O-R-I-N-G side headlock by Rivera.
Cross-body block by Rivera attempted to wake up the crowd.
Slam by Rivera but Garea held the arm bar.
Roll up off the ropes by Rivera that Garea barely escaped.
Cartwheel by Garea. So THAT'S where Mr. Perfect borrowed it.
Miscommunication spot as Garea went down for a back drop and Rivera tried a dropkick. BOO!
Cross-body block #2 by Rivera from the second turnbuckle but Garea used momentum to land on top and get the pin.
Rating: *1/2
Summary: Slow start to an uneventful opener. If their job was to pop the crowd they failed to do so.
Match 2: The Invaders versus the "Samurai Warrior" Mr. Fuji and Tiger Chung Lee
Highlights:
For those unfamiliar with the Invaders they were Jose Gonzalez (#1) and Roberto Soto (#2). Gonzalez was infamous for his role in the death of Bruiser Brody for which he was acquitted in 1989.
Mr. Fuji held the flag of the Imperial Japanese Navy during his introduction. I think he sank my battleship.
Ring announcer Howard Finkel insulted the audience's intelligence by informing us that Tiger Chung Lee was from Korea. North? South? Didn't seem to matter to Howard. Lee helped out by having the flag of South Korea on his tights.
Sunset flip by #1 got 2 on Lee.
Numerous tags by the Invaders accomplished two things: confuse the referee and frustrate Lee.
Cross-body block by #2 got 2 on Fuji.
Interesting tidbit: Patterson referred to Lee and Fuji as the Orient Express.
While Lee distracted the referee whose name Monsoon withheld for witness protection purposes Fuji choked #1 with the tag rope.
Standing head butt by Fuji landed in a questionable spot. Fuji grinned like a sailor on leave afterwards.
Crescent kick by Lee to #1.
Nerve hold by Fuji followed by a vertical suplex.
Vertical suplex #2 was reversed by Invader #1.
Fuji mounted the top turnbuckle but got caught and slammed.
Hot tag to #2.
Flip in the corner by Lee after a cross-corner whip.
Nasty belly-to-back suplex by Lee to #2.
The "Orient Express" supplied the following offense: gutwrench suplex by Fuji, bear hug by Lee, and a claw hold to the kidney by Fuji.
Dropkick by #1 to Fuji stopped that rally.
In turn Lee no-sold a chop off the ropes.
Cross-body block from the second turnbuckle by #1 countered into an inverted atomic drop. OUCH!
Dropkick #2 by Invader #1 to Lee but he missed an avalanche.
Dropkick by #2 followed by a somersault rollup that got a 2 count.
Quick tags and tandem offense by the Invaders on Lee.
More quick tags and tandem offense to Fuji.
Abdominal stretch by #1 to Fuji.
Soon thereafter Lee tagged in and received an abdominal stretch of his own.
As #2 distracted the ambiguously anonymous referee Fuji nailed #1 in the back to break the hold.
All four men in the ring as Lee and Fuji received cross-corner whips into one another.
Rowboat by the Invaders but the bell rung.
Time-limit draw.
Rating: **
Summary: Standard tag match that utilized the big man/small man formula well but not excellently.
Match 3: Chief Jay Strongbow versus the Masked Superstar
Highlights:
For those unaware the Masked Superstar was Bill Eadie who became an original member of Demolition a few years later.
As we look over the shoulder of one of the photographers it was plausible that a young Paul Heyman was at this event performing this exact task. This particular photographer, however, was not him.
After delivering a chop off the ropes Strongbow attempted to remove the mask to no avail.
Knee lift by Srongbow.
Make that 2.
Make that 3.
Another attempt at the mask but a Superstar elbow thwarted his attempt.
Sleeper by Strongbow but Superstar escaped.
Clothesline by Superstar knocked Strongbow into the middle of next week.
1-2-3.
Rating: *
Summary: This match was all Strongbow until the finish. Methinks he should retire. Unfortunately he died in April 2012. RIP Chief.
Match 4: Ivan Putski versus Sgt. Slaughter
Highlights:
The Marine hymn brought Sgt. Slaughter to the ring.
Putski is the father of Scott Putski who is infamously known in Missy Hyatt's tell-all book. Let's just say she doesn't rate a part of him very highly.
Patterson fawned over Putski's sculpted physique. Somewhere Steve Lombardi overheard and became jealous.
Shoulder block by Putski resembled a steamroller as Slaughter hit the canvas mightily.
Atomic drop by Slaughter followed by a backbreaker.
After ramming Putski back-first into the turnbuckle Slaughter delivered another backbreaker.
Putski blocked Slaughter's attempt to ram him head-first into the top turnbuckle then rammed him into the ring post.
Slaughter was

BUSTED OPEN

.
Slaughter came back with a clothesline.
Putski retaliated with a Polish hammer.
Shoulder block by Putski sent Slaughter over the top rope to the floor. Slaughter caught his large chin under the bottom rope.
Both men fought on the apron as referee Jack Lutz counted.
The bell rang as Slaughter won by countout due to falling in the ring prior to the count of ten.
Rating:*1/2
Summary: The crowd was very much in Putski's favor, but that's all he had going for him at this point in his career.
After the match Putski gives Slaughter a cross-corner whip sending him over the turnbuckle to the floor. Slaughter returns to the ring and brawls with Putski.
Back in the locker room "Mean" Gene Okerlund, having escaped the AWA, interviews Orndorff. Paul cuts a somewhat racist promo on Bellomo and threatens him with a piledriver.
Match 5: "Mr. Wonderful" Paul Orndorff (w/ "Rowdy" Roddy Piper) versus Salvatore Bellomo
Highlights:
Still suffering from the injuries that occurred at Starrcade Piper managed Orndorff.
This was Orndorff's MSG debut.
Orndorff's stalling almost put Zbyszko's infamous stalling to shame.
Knee drop by Orndorff as he took control early in the match.
Back drop by Orndorff sent Bellomo so high he waved to the fans on the top floor of the Empire State Building.
Orndorff missed a shoulder block in the corner and rammed his shoulder into the ring post.
Dropkick by Bellomo.
Orndorff missed an elbow drop allowing Bellomo access to his left arm.
Knee lift by Orndorff but Bellomo still worked on the arm.
Belly-to-back suplex by Orndorff to counter the arm bar.
Orndorff then tossed Bellomo down to the concrete floor where Piper could antagonize Bellomo. Back then there wasn't a blue mat regulation.
Vicious slam by Orndorff on the concrete floor. OUCH!
Vertical suplex as Orndorff continued the onslaught.
Orndorff mounted the top turnbuckle and missed Bellomo.
Clever move as Bellomo cartwheeled away from another back drop.
But he got caught with a powerslam.
Orndorff picked him up and gave him the piledriver.
1-2-3.
Rating: *1/2
Summary: Extended squash for the newcomer Orndorff. Poor Bellomo got cremated with that piledriver.
Match 6 for the Intercontinental title: "Magnificent" Don Muraco (w/ Capt. Lou Albano) versus Tito Santana
Highlights:
NOT SHOWN ON THE WWE NETWORK VERSION OF THIS SHOW. BLAME THEM.
Rating: NONE
Summary: Double disqualification that continued Tito's quest for the gold.
Match 7 (dwarf 2/3 falls): The Haiti Kid and Tiger Jackson versus Dana Carpenter and Pancho Boy
Highlights:
NOT SHOWN ON THE WWE NETWORK VERSION OF THIS SHOW. BLAME THEM.
Rating: NONE
Summary: The Haiti Kid and Tiger Jackson won 2 falls straight with a supposedly improvised finish.
Back in the locker room Gene interviews Blassie who is wearing a keffiyeh. Blassie believes that the camel clutch will work on Hogan. Gene then turns his attention to the WWF champion Iron Sheik. Initially the Sheik speaks in Arabic then switches to English when Gene calls him on it. Sheik refers to Hogan as an "animal."
Match 8 for the WWF title: The Iron Sheik (champion w/ "Classy" Freddie Blassie) versus Bob Backlund the "Incredible" Hulk Hogan
Highlights:
Last month Hogan returned to the WWF and turned face by shedding Blassie as his manager. Back in April of 1983 Hogan was screwed out of the AWA title causing a backlash at the box office for Verne Gagne. When Gagne wanted a piece of the money Hogan made in merchandise and Japan Hogan refused; therefore, Gagne kept the title on Bockwinkel. To say the fans in Minnesota were angry about it would probably mark my greatest understatement to date. RIP Verne.
Storyline-wise Hogan replaced the injured Backlund. Non-kayfabe story was that Vincent K. McMahon ("Mr. McMahon" to those who grew up in the Attitude Era) wanted Backlund to turn heel and face Hogan. When he refused an angle was created then a match between Sheik and Backlund occurred on December 26, 1982.
In an interview with WWE (take it with a grain of salt) Sheik admitted that Gagne bribed him to break Hogan's leg and bring the belt back to Minnesota. Let's see if that actually happened.
Survivor's "Eye of the Tiger" brought the Hulkster to the ring. The WWE Network substituted "Real American" but it had yet to be recorded by this point in time.
Hogan attacked Sheik before Sheik could remove his robe.
Using the Sheik's robe Hogan clotheslined him.
Continuing the carnage Hogan gave Sheik the Axe bomber followed by a knee drop.
Standing choke by Hogan to demonstrate strength and control.
Big boot only got 2.
Axe bomber #2 followed by an elbow drop.
The crowd was aching to come unglued.
Sheik came back with a backbreaker.
While referee Jack Lutz checked on Hogan Sheik loaded his boot.
After kicking Hogan in the kidneys Sheik applied a Boston crab.
Hogan escaped with a push-up.
Gutwrench suplex by Sheik got 2.
Sheik applied the camel clutch.
Will Hogan submit?
NO! Hogan stood up and rammed Sheik back-first into the top turnbuckle.
With Sheik down Hogan delivered the leg drop.
1-2-3.
WE HAVE A NEW CHAMPION!
Rating: ***
Summary: Whereas Crockett wanted Flair as the flag-bearer for his promotion Vince wanted Hogan as his. This match signifies the birth of Hulkamania and receives an automatic * for historical value. As a moment it's a landmark achievement but as a match not so much.
The crowd loses its collective minds as they voice their approval for their new hero. After the match as Hogan holds up an "I fear no man" sign Sheik is placed on a stretcher by a pair of trainers. Suddenly the Sheik leaps from the stretcher to go after Hogan. The Hulkster wallops him and vaults him over the top rope to the floor. If that wasn't a "this is MY ring" statement I don't know what was.
Back in the locker room Gene interviews Hogan. The Hulkster refers to his victory as the "dream of a lifetime." As Hogan thanks the fans for their support Andre the Giant pours a whole bottle of champagne over Hogan's head completely dousing him. Putski joins the party with another champagne bath for Hogan. Rocky Johnson celebrates by drowning Gene with champagne.
Wait a minute! The show's not over? Wasn't that the main event? Oh, we have TWO more matches…
Match 9: "Superfly" Jimmy Snuka versus Rene Goulet
Highlights:
Goulet began the match attacking Snuka with a back elbow, slam, and a stomp to the mid-section.
Claw to the head by Goulet kept Snuka down on the mat.
A knee lift kept Goulet in control.
Snuka delivered a chop off the ropes then climbed to the top turnbuckle.
Snuka hit the flying body press and got the pin.
Rating: *
Summary: Extended squash for Snuka.
Back in the locker room Hogan has his parents, Ruth and Pete Bollea, with him. Of course Gene maintains kayfabe and supplies their last name of Hogan. Pete refers to his son as a "real professional."
Match 10 (six-man): Andre the Giant, "Mr. USA" Tony Atlas, and Rocky Johnson versus the Wild Samoans
Highlights:
The Wild Samoans were Afa, Sika, and Samula. If I were to reveal all the Samoan wrestlers these guys brought into both the world and pro wrestling you'd be reading all night.
Anyways, Finkel states that this match is for one fall or to curfew. 1983 was truly a different time.
Cross-body block by Atlas surprised Samula.
Criss-cross by Samula and Johnson. The latter stopped humiliating Samula as he kept running.
Johnson rammed Samula's head into Sika's. Samula got the worst of it.
Full-nelson by Samula that Atlas had no problem breaking.
Samula countered a back drop attempt by Andre with a head butt.
One too many head butts by Sika came back to haunt him against Andre.
After Andre dispatched Afa and Sika with a double noggin-knocker he delivered the EXTRA LARGE boot to Samula.
Sitdown splash spelled curtains for the young Samula.
Rating: *
Summary: Not only was Andre a big attraction but also a winner.
Conclusion: It goes to show that while the NWA showcased wrestlers the WWF showcased entertainers. From a technical standpoint no matches stood out whatsoever. However, from an entertainment standpoint it was an unforgettable show that shouldn't be missed.
Truthfully if you've never seen the birth of Hulkamania seek it out and skip the rest.
See you for the inaugural David Von Erich Memorial Parade of Champions!
Buyrate: NONE (this was broadcast on the MSG Network)
Comments? Suggestions? Send them to me at rsg@rockstargary.com and follow me on Twitter (@rockstargary202).
Custom Search