WELCOME TO ROCK STAR GARY REFLECTIONS!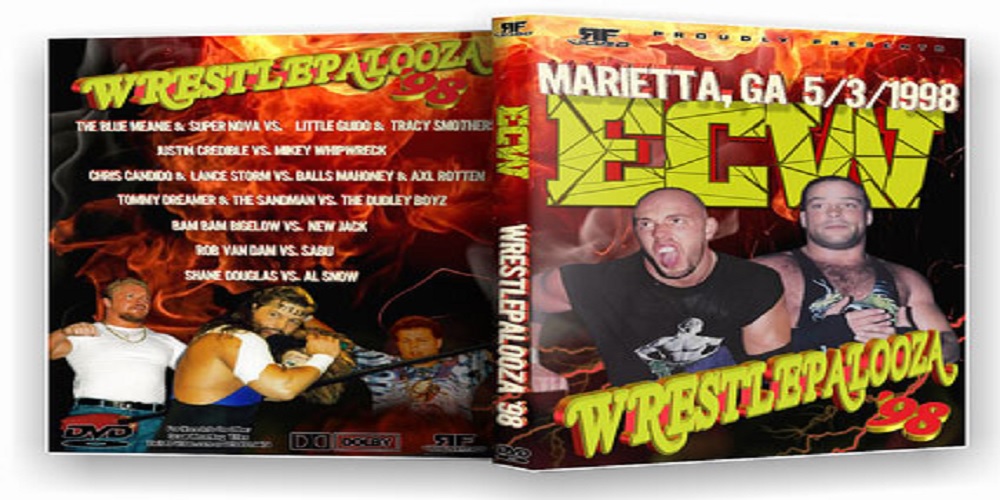 ECW Wrestlepalooza '98
Live from Marietta, GA
Airdate: May 3, 1998
Attendance: 3,401 (2,900 paid)
Hosted by Joey Styles
Can Snow cap off sixteen years by becoming World champion? Will Sabu dethrone RVD and capture the TV title? Will Rotten and Mahoney achieve gold? And what is Taz up to?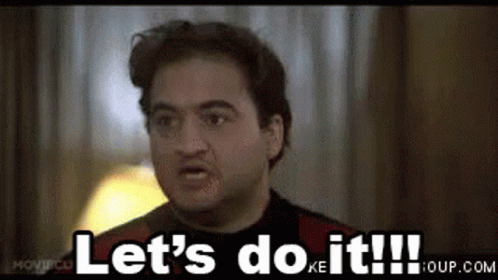 **WARNING** This reflection may contain strong language, so put the kiddies to be prior to reading.

Match 1: Blue World Order versus FBI (w/ Tommy Rich)
Highlights:
In true indy crowd fashion, the Marietta faithful questioned the FBI where their pizza was. It wasn't my idea, OK?
Guido slammed Nova for 2.
When Nova dropkicked him into Smothers, he rolled up Guido for 2.
Nova fed Guido an inverted atomic drop followed by a spinning heel kick.
As Smothers charged at Nova, he came up empty.
All four wrestlers were in the ring, and Nova not only bulldogged Smothers but also leg-dropped Guido. Neato!
After Meanie tagged in, Rich grabbed the microphone and requested a "rematch of the dance-off" whatever that is.
Purposefully, Smothers danced like a fool who wouldn't score on a Friday night if his life depended upon it.
Meanie strutted and pimped his girth to the Marietta faithful before asking referee John Finnegan to participate.
While Finnegan performed his own move to a mild reaction, Meanie declared him the winner.
Immediately, Smothers ambushed Meanie and hooked a full nelson.
Meanie reversed it, Guido came in to dropkick him, but heel miscommunication ensued.
With all four wrestlers in the ring again, Nova clotheslined Guido, and Meanie slammed Smothers.
Speaking of Smothers, he walked into a slam by Finnegan as the comedy continued.
Guido protested and received a slam from Finnegan as well.
When Smothers was down on the mat, Meanie dealt him an elbow drop.
Nova mounted the top turnbuckle and connected with a missile dropkick to Smothers.
As Nova backdropped Guido over the top rope onto Smothers, he mounted the top turnbuckle and unleashed a corkscrew plancha. Woohoo!
Rich got involved by crotching Nova on the steel railing. Methinks Nova will not be hanging with any Georgia peaches tonight.
Regardless, Guido tagged in and ensured Nova's Sunday night plans were cancelled with an inverted atomic drop.
Smothers unraveled a bicycle kick, and Guido got 2.
After Smothers tagged in, the FBI scored with a side-Russian leg sweep/superkick combo for another 2.
Smothers delivered a sidewalk slam to Nova and tagged out.
While Guido mounted the top turnbuckle, he launched a guillotine leg drop but couldn't get 3.
Guido baited Meanie into the ring so that the FBI could double-team Nova. Clever!
When Guido tagged in, the FBI hit a double back elbow followed by a double side-Russian leg sweep to Nova.
They demolished Nova with the Paisan elbow, and Guido got yet another 2.
As Smothers tagged in, the Marietta faithful chanted "No-va."
Smothers blocked their hero's attempt at offense and unfurled a standing side kick.
After Guido tagged in, he mounted the top turnbuckle slow enough for Nova to catch him.
Nova hit a Scream Machine and made the hot tag.
With all four wrestlers in the ring yet again, Nova clotheslined Smothers over the top rope down to the concrete floor.
Nova launched a plancha to Smothers, and Meanie slammed Guido in the ring.
While Meanie mounted the top turnbuckle, Rich tried to intervene but got swatted down like a mosquito.
Meanie missed a Meanie-sault, and Rich tossed the FBI flag into the ring.
When Guido swung the flag and missed Meanie, he nailed him with the flagpole.
Nova splattered Guido with a Novacaine and pinned him at 9:26.
Rating: ***
Summary: Solid opener to get the Marietta faithful rocking. The comedy by the FBI was fun, and Nova's arsenal of maneuvers was on point.
Video featuring Credible's destruction of Whipwreck airs.
Match 2: Justin Credible (w/ Jason & Chastity) versus Mikey Whipwreck
Highlights:
Whipwreck speared and gave Credible a cross corner whip that sent him flying over the top turnbuckle and down to the concrete floor.
As Whipwreck joined him, he whipped Credible back-first into the steel railing.
Credible tried to reverse an Irish whip, but Whipwreck airmailed him into the front row.
When Whipwreck gave him a tour of the not-so-cheap seats, he fed Credible a side-Russian leg sweep into the steel railing.
With the Marietta faithful behind him, Whipwreck tried another side-Russian leg sweep from the apron but soared back-first into the steel railing himself.
Jason tossed a chair to Credible who pasted Whipwreck face-first into it.
After the Marietta faithful chastised Chastity, Credible smashed Whipwreck into little bits with a chair-assisted knee in the corner.
He pulled Whipwreck from the corner and powerbombed him on the chair for 2.
While the Marietta faithful chided Credible with "Al-do" chants, Whipwreck converted a backslide into a trick knee. Ingenious!
Credible countered a Whippersnapper into an inverted DDT.
As Credible tossed Whipwreck down to the concrete floor, Jason delivered a backbreaker.
Jason placed Whipwreck on the timekeeper's table, and Credible mounted the steel railing.
When Whipwreck extricated himself from the predicament, he tossed a chair in Credible's general direction. Hopefully no one's hurt.
Whipwreck mounted the steel railing and superplexed Credible through the table. Wow!
After they each wielded chairs in the ring, Whipwreck ducked and plastered Credible with his chair.
He gave Credible a cross corner whip that resulted in a Credible flip.
While Whipwreck scored with a swinging neckbreaker, he got 2.
He placed a chair on the top turnbuckle and catapulted Credible smack dab into it for another 2.
As he hoisted Credible atop the top turnbuckle, Whipwreck joined and hit a "Franken-Mikey" per Styles.
Whipwreck couldn't get 3, however.
When Credible reversed an Irish whip, Whipwreck bestowed a Whippersnapper to him.
Jason stormed in but missed an enziguri.
After Whipwreck turned Jason's lights out with a Whippersnapper, Chastity joined the fray by jumping on Whipwreck's back.
Whipwreck placed her atop the top turnbuckle, joined, and devastated her with a top rope Whippersnapper.
While Whipwreck avoided a chair shot, he attempted to tombstone Credible on it.
Credible escaped and obliterated Whipwreck with a tombstone on the chair.
1-2-3.
Credible won at 9:55.
Rating: **
Summary: Lots of eye-popping high spots without any selling. At least, it was entertaining.
Backstage, Rotten and Mahoney interrupt Styles and cut an angry promo on Candido and Storm.
Match 3 for the ECW World tag team titles: Lance Storm & Chris Candido (champions) versus Balls Mahoney & Axl Rotten
Highlights:
For those unaware, Candido and Storm did NOT like one another yet were World tag team champions. Let the hijinks begin!
During the introductions, the Marietta faithful derided Candido with a "Skip" chant.
Candido leapfrogged Rotten and followed with a hip toss.
When tags were exchanged on both sides, Mahoney gave Storm a cross corner whip but came up empty on his follow-through.
Storm dropkicked him, missed a leapfrog, and ate a clothesline.
As Rotten tagged in, he mounted the top turnbuckle, and the unnamed hardcore duo dealt Storm a backbreaker/elbow smash combo for 2.
Storm rebounded with a spinning heel kick, but Candido tagged himself into the match.
After Mahoney tagged in, the unnamed hardcore duo fed Candido a drop toehold/leg drop combo for 2.
Mahoney gave him a cross corner whip, and Candido performed a naked floatover.
While Mahoney gave him another cross corner whip, he hip-tossed Candido.
He dropkicked Candido but missed a spinning heel kick and landed on the concrete floor.
When Candido attempted a plancha, Mahoney caught and guillotined him on the steel railing.
Storm tried to intervene but received a guillotine too.
As Mahoney grabbed the champs, Rotten launched his own plancha and bowled a strike.
Rotten clotheslined Storm but ate a knee to the back by Candido and another spinning heel kick by Storm.
After Candido forcibly tagged himself in, he tossed Storm down to the concrete floor.
Candido delivered a delayed vertical suplex to Rotten and tagged out.
While Storm reversed a cross corner whip, he ate boot on his follow-through.
Storm scored with a superkick for 2, and the Marietta faithful LOUDLY chanted "Free Ric Flair." I wonder if WCW's paying any attention.
Sidenote: Styles made a huge point of being in WCW's backyard. While I realize they wanted to be the "outlaw" promotion, they're on PPV making money.
When Candido tagged in, the champs connected with a double back elbow for another 2.
Rotten hooked a sunset flip on Candido for 2.
As Rotten followed with a clothesline, he mounted the second turnbuckle.
Candido caught, joined, and launched a super huracanrana.
After Candido chose to strut instead of making a cover, Mahoney clotheslined him from the apron. That'll learn 'im!
Candido mounted the top turnbuckle but lollygagged thanks to an argument with Storm.
While Rotten caught and joined him, Candido sent him down to the mat, leaped, but got caught.
Candido mule-kicked him into the corner, but Rotten fell on top of the mini-Candidos. Methinks Candido will NOT be having any sunny days in the foreseeable future.
Nonetheless, Storm came in and downed Mahoney.
The champs double-leapfrogged Rotten and attempted a double flapjack.
When Rotten blocked it, he double-DDT'd the champs.
Hot tag Mahoney.
As Mahoney powerslammed Storm, he only got 2 thanks to a save by Candido.
Mahoney gave Candido a cross corner whip and caught him mid-floatover.
After Candido escaped, Sunny entered the ring and slapped the BEJEEZUS out of Mahoney.
Mahoney grabbed Sunny, but Storm put a stop to those shenanigans.
While Storm checked on Sunny, Candido nailed him.
The champs reversed stereo cross corner whips sending the unnamed hardcore duo into one another.
When Storm tossed Rotten down to the concrete floor, he hit a springboard cross body block onto him. Impressive!
Candido mounted the top turnbuckle, but Mahoney caught and bestowed a Nutcracker Suite upon him.
As Mahoney chose to grab his chair rather than cover Candido, Storm creamed him with a springboard dropkick.
Storm tried to cover Mahoney, but Candido blasted him in the back with Mahoney's chair.
After Candido made the cover, he pinned Mahoney at 12:05.
Rating: ***
Summary: Plenty of drama with the feuding tag team champions along with an assortment of high-flying by the champs made this match worthwhile.
After the match, the champs brawl in the aisle before heading backstage.
In the ring, Styles introduces Junkyard Dog who receives a "JYD" chant. Next, "Dirty" Dick Slater is introduced. The Masked Superstar receives the next introduction. Afterward, "Bullet" Bob Armstrong is the final legend to surface. This would mark JYD's final TV appearance before his untimely death.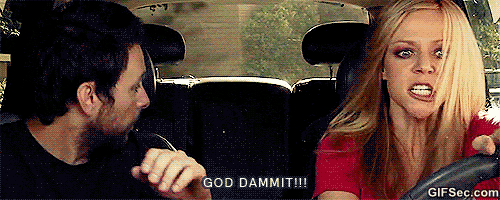 In the ring, Style interviews Douglas who curses out the wrestlers on guaranteed contracts who don't work injured. He mentions his days in the WWF and Shawn Michaels' forfeiture of the Intercontinental title to him. Next, he dismisses that title and notes that CNN Center is not too far down the street. So is the Big Chicken, but we're not talking about that. Concerning WCW, he insults Ric Flair ("Dick Flair") and Eric Bischoff by proxy. He lists his numerous injuries yet plans to bust his ass in the main event.
Abruptly, Taz saunters to the ring and wants Douglas to tell people how he got injured. He believes that he is the uncrowned champion and demands that Douglas hand over the title to him. Douglas walks into a right hand, and Taz cinches on Douglas' injured right arm. ECW Security breaks it up and ushers Taz out of the ring. Meanwhile, Douglas writhes in pain on the mat.
Suddenly, Bigelow approaches and fights with Taz. ECW Security breaks that up as well and ushers Taz through the Marietta faithful out of the building. Outside the arena, ECW Security struggles to put Taz in a car, but Taz kicks the passenger window out of it. The Triple Threat checks on the injured Douglas who is bleeding from the mouth. Is the main event in jeopardy?
Match 4: Bam Bam Bigelow versus New Jack
Highlights:
As is his custom, New Jack hit the ring with a trash can full of weapons, but Bigelow was ready for him.
He mauled New Jack and followed with an avalanche.
When he missed a guitar shot, Bigelow ate a mouthful of cookie sheet. Pass the chocolate chips please!
New Jack cracks a crutch on Bigelow before nailing him with another cookie sheet.
After he placed a Godzilla toy between Bigelow's legs, New Jack slapshot it. Methinks Bigelow would be crying more now than when eating a Vidalia onion.
At ringside, New Jack headbutted Bigelow but got the worst of it.
Bigelow slammed a chair onto New Jack's back and crowned him.
While New Jack was

BUSTED OPEN

, Bigelow crowned him again.
He tossed New Jack into the front row, pulled back the steel railing, and vaulted over it onto him.
As they scrapped among the Marietta faithful, Bigelow buried New Jack with banquet chairs.
He rammed New Jack into the wall leaving a bloody stain.
When he positioned New Jack against the steel railing, Bigelow charged but splashed it instead of New Jack.
ECW Security escorted an extremely bloody New Jack to the balcony, but New Jack grabbed a guitar, jumped down from the balcony, and leveled Bigelow.
After a

BUSTED OPEN

Bigelow carried and tossed him into the aisle, he threw the bloodied New Jack back into the ring.
He dealt New Jack Greetings from Asbury Park and pinned him at 8:44.
Rating: DUD
Summary: Mindless brawl with a needless stunt. I could be wrong, but New Jack looked seriously concussed for most of this match. While I realize it's entertainment, they should have gone home sooner.
After the match, medical personnel try to remove New Jack from the ring, but Bigelow throws the trash can along with the Godzilla toy atop him.
Video featuring Dreamer and Sandman airs. Apparently, the Dudley Boys put Sandman in the hospital with a severe neck injury.
Match 5: Dudley Boyz (w/ Joel Gertner, Big Dick Dudley, & Sign Guy Dudley) versus Tommy Dreamer & Sandman (w/ Beulah)
Highlights:
When Sandman and Dreamer disposed of Big Dick, the Dudley Boyz ambushed them.
Sandman and Dreamer stereo-reversed Irish whips and fed the Dudley Boyz stereo hip tosses and clotheslines.
As they followed the Dudley Boyz to the concrete floor, Sandman and Dreamer sent them back-first into the steel railing.
Sandman fed Bubba a table suplex, and Dreamer positioned them wearing chairs across the steel railing.
After Sandman mounted the apron, he delivered a flying leg drop guillotining the Dudley Boyz on the steel railing.
Back in the ring, Dreamer hoisted D-Von atop the top turnbuckle and hit a hangman's neckbreaker.
Sandman tossed a steel railing into the ring, and he and Dreamer crushed Bubba with a splash/springboard leg drop combo.
While Dreamer placed the steel railing in the corner, he sent DVon directly into it.
Sandman tried to do the same to Bubba but got reversed and crashed into the steel railing instead.
When medical personnel checked out Sandman, the Dudley Boyz double-backdropped Dreamer.
The Dudley Boyz double-suplexed Dreamer, and Sandman was rushed backstage for further medical evaluation.
As the Dudley Boyz double-elbow dropped him, they double-headbutted Dreamer.
DVon dealt Dreamer a flying back elbow followed by a sidewalk slam.
After Bubba tagged in, he mounted the top turnbuckle, but Dreamer caught, joined, and superplexed him for 2. Wow!
Bubba hooked a belly-to-back suplex and clotheslined Dreamer.
While DVon tagged in, Bubba distracted referee Jim Molineaux.
Sign Guy Dudley got up on the apron and threw powder, but it got DVon instead of Dreamer.
When Dreamer rolled up DVon, he earned a false pin.
Dreamer confronted Sign Guy who hit him with his, um, sign.
As the Dudley Boyz dismantled Dreamer with a suplex/neckbreaker combo, Big Dick tossed a steel railing back into the ring.
D'Von set up the steel railing and crotched Dreamer on it. Poor Beulah.
After the Dudley Boyz knocked Dreamer's lights out with a conchairto, Styles pleaded to have the match stopped. Mind you, this was one month prior to WWF King of the Ring '98.
Swiftly, Spike Dudley arrived, mounted the top turnbuckle, and missile-dropkicked the steel railing into both Dudley Boyz.
He got his steps in across the steel railing, mounted the second turnbuckle, and splashed it with the Dudley Boyz quivering underneath it.
While Spike bestowed an Acid Drop upon DVon, he was kind enough to offer Bubba one as well.
The Dudley Boyz sought refuge on the concrete floor, but Spike wasn't done with them.
When Spike launched a plancha atop them, the Dudley Boyz caught him.
Dreamer implemented his own plancha and picked up the 5-7-10 split.
As Dreamer tied DVon to the Tree of Woe, Sign Guy stopped him.
Big Dick entered the ring and placed Dreamer in a standing choke.
After Big Dick destroyed Dreamer with Total Penetration, Bubba attempted a Bubba bomb on Spike. Are we still talking about wrestling or something else?
Like a cat, Spike quickly escaped and scored with a shot to the mini-Bubbas.
Spike used both Dreamer and Bubba as a springboard to dropkick the chair into DVon. Cool!
While Big Dick reentered the ring, he trapped Spike in a Torture Rack.
Big Dick splintered Spike with a Big Dick Driver, and Sign Guy read Spike his last rites.
All of a sudden, Beulah climbed into the ring, kicked Sign Guy in his magic marker, and planted him with a DDT.
When Spike prevented DVon from getting Beulah, the Dudley Boyz erased him with 3D.
Amazingly, the Sandman returned and whacked everything Dudley with his Singapore cane.
Dreamer and Sandman then decimated the Dudley Boyz with chair and cane shots.
As they double-DDT'd the Dudley Boyz, Dreamer and Sandman double-pinned them at 11:19.
Rating: ***
Summary: Good story, excellent tag team synchronicity, and a wild Marietta faithful make this match exciting. Who said ECW sucked?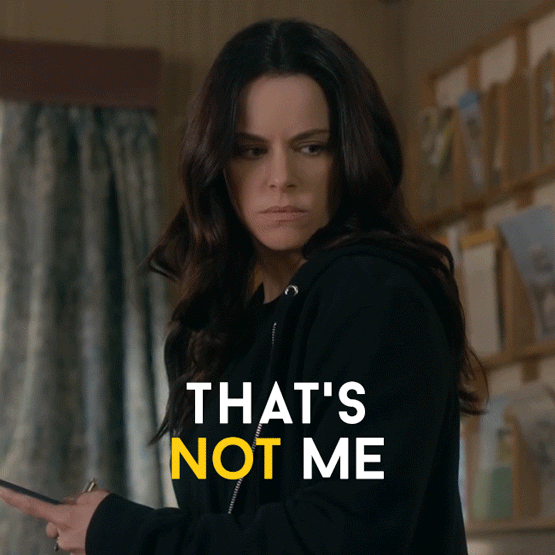 Video featuring RVD and Sabu airs.
In a pre-taped interview, Alphonso cuts a promo.
Match 6 for the ECW World TV title: "Mr. Monday Night" Rob Van Dam (champion) versus Sabu
Highlights:
Whose corner will Alphonso be in?
A stalemate broke out to demonstrate that each wrestler respected the other and did his homework.
As RVD grabbed the microphone, he tried to dupe the fans into thinking the two friends wouldn't wrestle.
Referee Jeff Jones demanded they wrestle, so RVD prepared Sabu for a Whisper in the Wind.
Instead, Sabu kicked RVD, and the match resumed.
Sabu uncorked a springboard heel kick and got 2.
When he unfurled a springboard somersault leg drop, Sabu got another 2.
RVD sought refuge outside the ring, but Sabu dealt him a somersault plancha.
After Sabu rammed him back-first into the steel railing, he planted RVD face-first into the apron.
Sabu avoided a back drop by landing on his feet, and RVD performed the same trick.
While Sabu dropkicked his knee, RVD fed him some of the same medicine.
RVD landed a corkscrew leg drop for 2.
As RVD trapped him in a bow-and-arrow, Sabu escaped.
RVD succeeded with a springboard leg drop from the ring to the concrete floor.
When RVD hooked a single-leg crab, he delivered a standing side kick.
RVD repositioned the timekeeper's table until Sabu scored with a tope suicida.
After Sabu finished the repositioning, he blasted RVD with a chair.
He set up the chair in the ring and attempted a double springboard maneuver.
While RVD escaped to the front row, Sabu dove in his general direction.
Back in the ring, RVD mounted the top turnbuckle, but Sabu threw a fastball with a chair at his head.
RVD fell down all the way to the concrete floor, yet Alphonso kept playing both sides.
As RVD crotched Sabu on the steel railing, he mounted it and sank Sabu's battleship with a thrust kick.
RVD questioned Alphonso about holding the chair for him, but Alphonso doesn't play favorites.
When RVD hung him out to dry on the steel railing, he jumped onto it and splattered Sabu with another leg drop.
Sabu blocked another crotching on the steel railing and dropped RVD onto it.
After Sabu bestowed an Asai moonsault onto RVD, they returned to the ring where Sabu got 2.
He grabbed a chair and chucked it at RVD's head again. OUCH!
While Sabu missed a triple-jump moonsault, RVD reciprocated the chair-heaving for 2.
RVD crotched Sabu on the top rope and launched a springboard back kick. Yowza!
As RVD exploded with a somersault tope con hilo, he tried to suplex Sabu through the timekeeper's table.
Sabu blocked it, hung RVD between the ropes, and fired off a springboard moonsault.
When he bridged the timekeeper's table between the ring and steel railing, he crossed RVD's eyes with a third chair shot.
He sent RVD atop the table, performed a double jump, and attempted to DDT him through the table.
Needless to say, but it didn't work.
Back in the ring, RVD mounted the top turnbuckle, but Sabu propelled the chair at him a fourth time.
He set up a broken table, joined, and landed a super huracanrana through it.
After RVD botched a guillotine with the bottom rope, he placed a chair atop Sabu, leaped to the top turnbuckle, and distributed another leg drop.
On the concrete floor, RVD rammed Sabu sternum-first into the steel railing and hammered him with another standing side kick.
RVD mounted the steel railing, but Sabu crotched him. Say it with me: RVD needs a big ice pack. It has a nice ring to it.
In any case, Sabu should have entered a chair-tossing competition because he aced a fifth one right at RVD's head.
He mounted the steel railing and disintegrated RVD with another huracanrana.
Back in the ring, RVD scrambled Sabu's brains with a Van Daminator for 2.
RVD mounted the top turnbuckle and delivered a **** frog splash but only got another 2.
While Sabu dropkicked the knee, he landed another springboard leg drop for 2.
Is it me or are these guys getting repetitive?
RVD gave Sabu a cross corner whip and monkey-flipped him onto a chair.
As he lackadaisically hit an elbow drop, RVD only got 2.
Sabu attacked RVD's knee again and scored with an Arabian facebuster.
When he pushed the timekeeper's table into the ring, Sabu set it up, but it fell apart.
RVD mounted the top turnbuckle and hit yet another side kick.
After the Marietta faithful grew weary with the match, RVD fed Sabu a standing leg drop.
RVD left the ring, tossed two more chairs and a table into the ring, but ate a sixth chair tossing.
While Sabu set up the table successfully, the Marietta faithful showered him with sarcastic applause.
RVD hit side kick #283, and Sabu fell atop the table.
As RVD crowned him with a chair, he wasted time mounting the top turnbuckle.
In the meantime, Sabu got off the table until RVD kicked him back onto it.
RVD mounted the top turnbuckle and launched a second ***** frog splash onto Sabu through the table.
Please tell me this is over.
1-2-NO!
Seriously? What the fuck is going to top that?
RVD landed a double underhook facebuster but got only 2.
When Sabu scored with a springboard high knee, he got 2.
He followed with another springboard leg drop, and Styles and I wondered when the storyline would kick in.
After Sabu connected with a German suplex with a bridge, he got another 2.
RVD slammed him and dealt Sabu a split-legged moonsault.
Is it finally over?
1-2-NO!
Sabu hit an Arabian press but only got 2.
While the bell rang, everyone and their brother wondered what the outcome was.
With the decision of the match in Jones' hands, he declared a time-limit draw.
RVD retained at 30:04.
Rating: **
Summary: While each wrestler impressed me with his own ability, this match was TOO DAMN LONG with way too many spots,not enough selling, and too much repetition.
After the match, the Marietta faithful mysteriously requests "five more minutes," but Sabu and RVD quibble over the belt.
In a pre-taped interview, Douglas cuts a promo on Snow.
ECW HISTORY LESSON: In 1994, Douglas threw down the NWA World title and turned ECW into Extreme Championship Wrestling. As he inadvertently but legitimately broke Gary Wolfe's neck, Douglas, as the consummate heel, shook a halo-wearing Wolfe to everyone's shock and disbelief. Also, the Triple Threat along with Francine were on a mission to protect Douglas' title reign at all costs. Next, Snow pinned Douglas at the previous PPV in a tag match. Could Snow triumph ending Douglas' title reign?
Snow cuts a promo on Douglas in a pre-taped interview.
Match 7 for the ECW World title: The "Franchise" Shane Douglas (champion) versus Al Snow
Highlights:
To say that Snow's entrance was phenomenal would be accurate.
In lieu of handing the belt to referee John Finnegan, Douglas placed it between Snow and himself to draw the line between them.
Smartly, Snow clamped an arm bar on Douglas' broken elbow, but Douglas made the ropes.
Douglas fed Snow a back elbow which, in turn, wasn't too smart.
When Snow mounted the top turnbuckle, Douglas joined, but Snow headbutted him down to the mat.
With Finnegan distracted by Douglas, Francine crotched and pulled Snow down to the concrete floor. SNEAKY!
Douglas missed a baseball slide, so Snow crotched him on the steel railing and the ring post.
Back in the ring, Douglas hung Snow out to dry on the top rope.
He dropkicked Snow off the apron causing Snow to taste the steel railing. It must have tasted like the Mother Clucker at Stockyard Burgers.
As Douglas dealt Snow a rolling inverted neck snap, he set up a group of chairs facing one another.
Douglas delivered an inverted atomic drop, and Snow messed up Douglas' arrangement.
After Douglas reassembled the chairs, he powerbombed Snow through them for 2.
Snow countered a back drop with a DDT but couldn't capitalize.
While he clotheslined Douglas twice, Snow attempted a Snow Plow.
Douglas escaped, and Candido ran in to interfere.
Simultaneously, Francine distracted Finnegan.
Snow dispatched Candido over the top rope down to the concrete floor who landed on an unsuspecting Bigelow.
When Douglas scored with a belly-to-belly suplex, he got 2.
Douglas gave Snow a cross corner whip which resulted in a Snow flip.
As he clotheslined Douglas from the apron, Snow hit an Asai moonsault to take out the Triple Threat. Shouldn't he be paying attention to Douglas?
Douglas joined him on the floor, but Snow rammed him back-first into the apron.
Back in the ring, Snow mounted the top turnbuckle and attempted a cross body block.
Douglas used momentum to land on top but only got 2.
After the locker room emptied and surrounded the ring, Snow connected with a Snow Plow.
Do we have a new champion?
1-2-NO!
While Francine jumped into the ring, Snow dealt her a Snow Plow too.
Snow grabbed Head and blasted an incoming Candido.
When Snow mounted the top turnbuckle, he mistimed a sunset flip.
Douglas hooked his legs and pinned Snow.
As a result, Douglas retained at 11:07.
Rating: ***
Summary: Knowing history, this was Al Snow's career-defining moment had he won the World title. Since he was being called up to the WWF roster, he did everything he could to make Douglas stronger. Unfortunately, all the smoke and mirrors with Douglas' injuries could only do so much.
After the match, the Marietta faithful showers the ring with foam heads out of protest. On the other hand, wrestlers climb into the ring and hoist both Snow and Douglas on their shoulders to celebrate.
Conclusion: It's not a bad show; however, it's just not memorable. Nothing historical happens, and some of this, while trademark ECW, is awful. As an alternative to WCW and the WWF, I see the market for ECW; nevertheless, the quality isn't as good. Hopefully, by the next PPV, ECW will be booked better. Take a pass on this please.
Buyrate: 0.24
Stay tuned for WCW Monday Nitro 05-04-98!
Comments? Suggestions? Send them to me at rsg@rockstargary.com and follow me on Twitter (@rockstargary202).
Custom Search