WELCOME TO ROCK STAR GARY REFLECTIONS!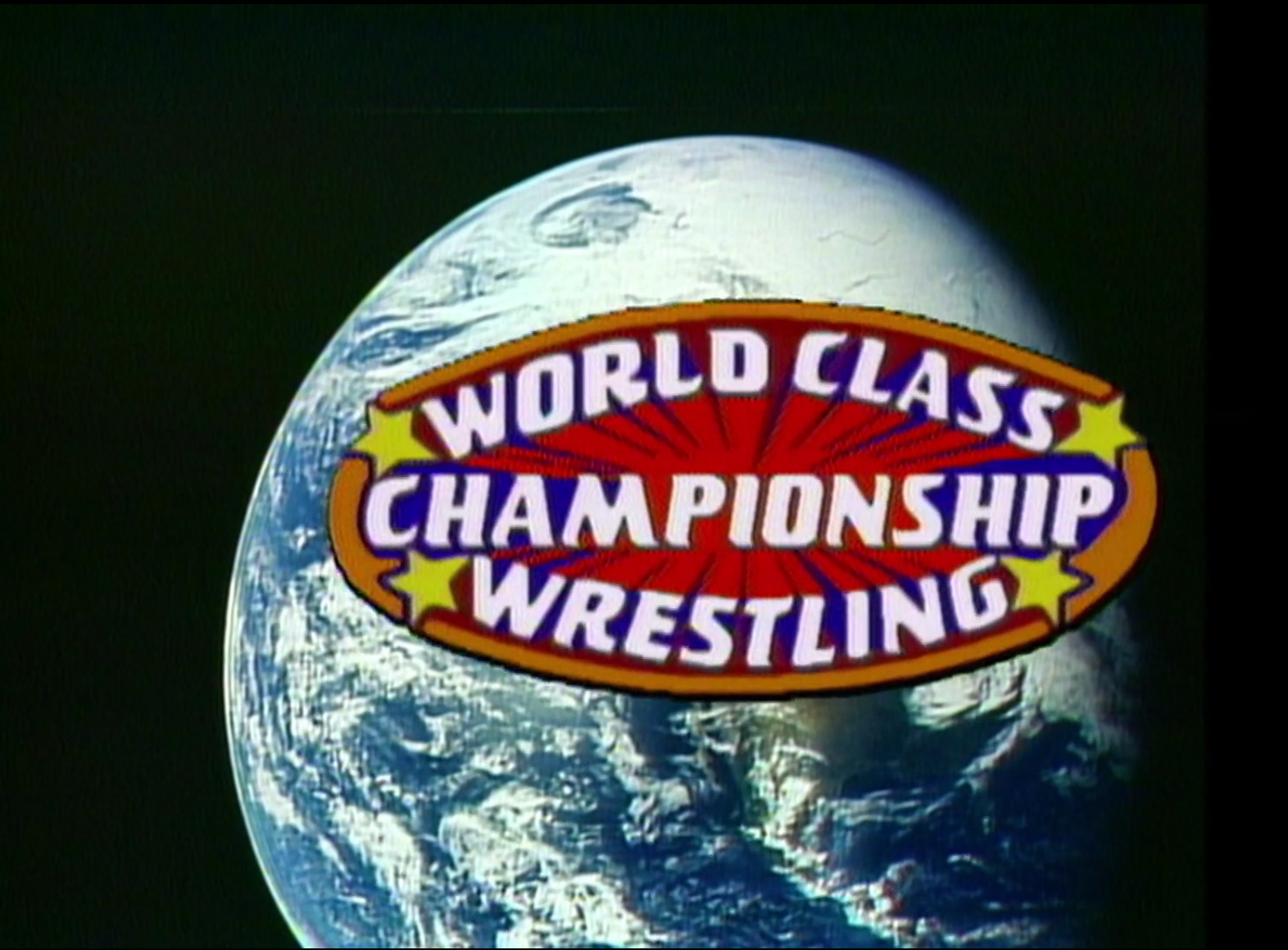 WCCW 12-21-85
Taped from Dallas, TX
Airdate: December 21, 1985 (taped 12/13)
Attendance: unknown
Hosted by Bill Mercer
Can Casey and Parsons topple Kabuki and Link? How will Adias and Youngblood fare against the Dynamic Duo? Who are the new kids in town and what do they want?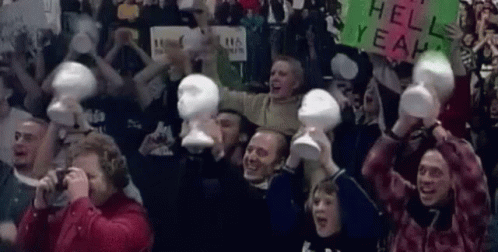 Calm down, that's in the late 90s. Hopefully we get some delicious Christmas appetizers.
Opening montage.
Holy schnikes! The stands behind the ring were sparsely populated. Why? Although the average temperature in Dallas in mid-December hovered in the upper 50s, the temperature at showtime was 25° with a wind gust of 14 mph. Ain't no smart Texan gonna venture out in that!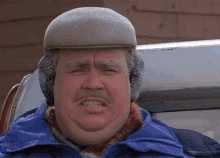 Match 1 (non-title): NWA Texas champion The Grappler versus Tommy Montana
Highlights:
For those unaware, Grappler defeated Brian Adias on 12/9 in Ft. Worth to become champion.
Montana scored with a cross body block and got 1.
When Grappler slammed him, he fed Montana a knee lift.
He guillotined Montana with the top rope and put a knee into the midsection.
As Montana rebounded with a shot to the midsection, he dropkicked Grappler.
Montana got caught with a Samoan Drop, and Grappler pinned him at 5:21.
Rating: *
Summary: Showcase match for the new Texas champion.
We head to Ft. Worth where the Freebirds returned to assault the Von Erichs. Devastation included Hayes tossing Kevin into the orchestra pit, a Bam Bam Slam by Gordy to Kerry, and a swift left hand from Hayes to an unassuming Adias.
The Freebirds cut a backstage promo on the Von Erichs and seek to regain the World Six-Man tag team titles. Roberts screams "the 'Birds are back!" As a matter of fact, they'll face the Von Erichs in a lights-out match on Christmas Night.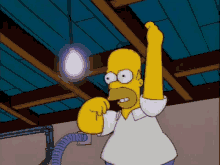 Match 2 (non-title): NWA American tag team champions The Dynamic Duo versus Brian Adias & Mark Youngblood
Highlights:
Adias hooked an O'Conner roll to a distracted Hernandez and got 2.
As he leapfrogged Hernandez, Adias dropkicked him.
Hernandez leapfrogged him, but Adias thwarted a monkey flip attempt with a stomp to the mush.
When Youngblood tagged in, Hernandez placed a knee into the midsection.
He fed Youngblood a back elbow and tagged in Adams.
After the Dallas faithful amazingly showed their support for him, Adams applied a sleeper.
Mercer mentioned that Bruiser Brody and One Man Gang will square off in a chain match at the spectacular while Youngblood side-stepped Adams sending him to the floor.
While Hernandez tagged in, he landed a kick to the midsection.
Hernandez catapulted Youngblood into an Adams clothesline, yet Adias stormed in to demonstrate his displeasure.
Tagging in, Adams dealt Youngblood a knee drop for 2.
He piledrove Youngblood, mounted the top turnbuckle, but missed a diving head butt.
Hot tag Adias.
Delivering a double noggin knocker, Adias scored with a knee drop for 2.
He hit a back elbow for another 2.
Hooking a double underhook suplex, Adias couldn't get 3.
Adams rebounded by guillotining Adias with the top rope.
Taking his turn, Hernandez tagged in, and the Dynamic Duo double-clotheslined Adias.
Hernandez tossed Adias to the floor, and Adams slammed him on it. How dastardly!
Planting a boot to the midsection, Hernandez double-stomped it guaranteeing nausea for Adias.
Adams tagged in, mounted the top turnbuckle, but Adias shook the ropes disrupting Adams' balance.
Ready for his turn, Youngblood tagged in, danced a Native American number, and chopped Adams finer than a butterfly-cut filet.
Nevertheless, he dropkicked Adams and followed with another chop.
Trying to halt Youngblood's momentum, Hernandez jumped in but ate a dropkick.
With all four wrestlers in the ring, Youngblood blasted Adams with a pair of chops and got 2.
Youngblood destroyed Adams with a leg drop but only got 2 thanks to a Hernandez save.
Meanwhile, Adias became overzealous and forced referee Bronko Lubich to return him to the babyface corner.
Trapping Adams in an O'Connor roll, Youngblood got 2 before Hernandez blasted him from the apron.
Adams rolled up and pinned Youngblood at 13:32.
Rating: **½
Summary: Showcase match for the Dynamic Duo despite Adias' strong efforts.
Prior to the main event, we revisit the Texas Death match from Thanksgiving when Kabuki destroyed Casey after disposing of Sunshine. Afterward, Mercer interviews Casey with Sunshine. Casey cuts a promo on Kabuki while Sunshine runs down Missy Hyatt. At the spectacular, Casey and Sunshine will encounter "Hollywood" John Tatum and Missy in a mixed tag match.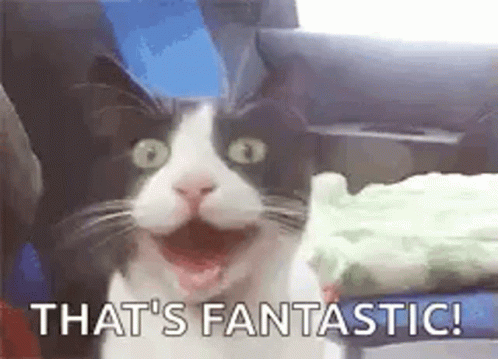 Match 3: Kabuki & Missing Link (w/ Percy Pringle) versus Scott Casey & "Iceman" King Parsons (w/ Sunshine)
Highlights:
Kabuki backed Casey into the heel corner, and Link nailed Casey.
When Link tagged in, he pounded on Casey with his head.
Kabuki tagged in, but Casey countered a trapezius hold with an inverted atomic drop.
As Parsons tagged in, he slammed Kabuki for 2.
Link tried to tag in but fell over the top rope into the ring.
To reward him, Parsons hosted a meeting of the minds between the heels.
It didn't faze Link as he illegally attacked Parsons.
After Link tagged in, he dealt Parsons a series of headbutts but missed a diving headbutt.
Casey tagged in and wrapped him in an abdominal stretch.
While Link distracted referee Rick Hazzard, Pringle jumped onto the apron and WHACKED Casey with his cane. How dastardly!
Hazzard saw the chicanery and called for the bell.
As a result, Casey and Parsons won by DQ at 5:38.
Rating: *
Summary: Mere appetizer for the Christmas spectacular, but what happens next?
Kabuki clobbers Parsons on the back of the neck, so Sunshine jumps into the ring to confront him. Astonishingly, Kabuki throws her down to the mat not responding to anything she says or does.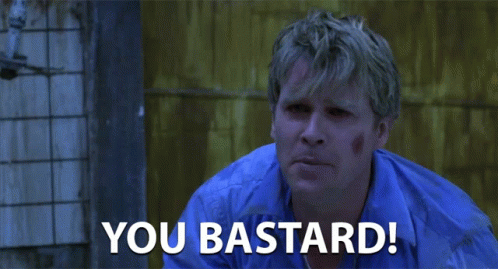 Link begins to headbutt everyone yet, surprisingly, begins with Kabuki. After he grabs Pringle, Link headbutts him to a wild reaction. Upon striking Kabuki again, Link exits the ring and picks up Sunshine. Casey tries to intervene but gets headbutted for his troubles. In perhaps a Beauty and the Beast moment, he whisks her back to the locker room. Who knows what happens there?
Conclusion: The main event angle has fascinating timing right before the big Christmas show. Undoubtedly, the tag match involving the Dynamic Duo was the beef of the episode sandwich, and it was quite entertaining. Unless you want to see the very beginning of what appears to be a Link face turn, I'd wait until next week's show to tune in.
Next week, "Ravishing" Rick Rude defends the American title against Kerry.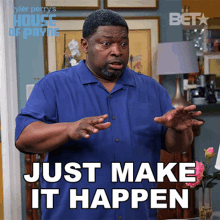 TV Rating: NONE
Stay tuned for WCCW 12-28-85!
Comments? Suggestions? Send them to me at rsg@rockstargary.com and follow me on Twitter (@rockstargary202).
Custom Search