WELCOME TO ROCK STAR GARY REFLECTIONS!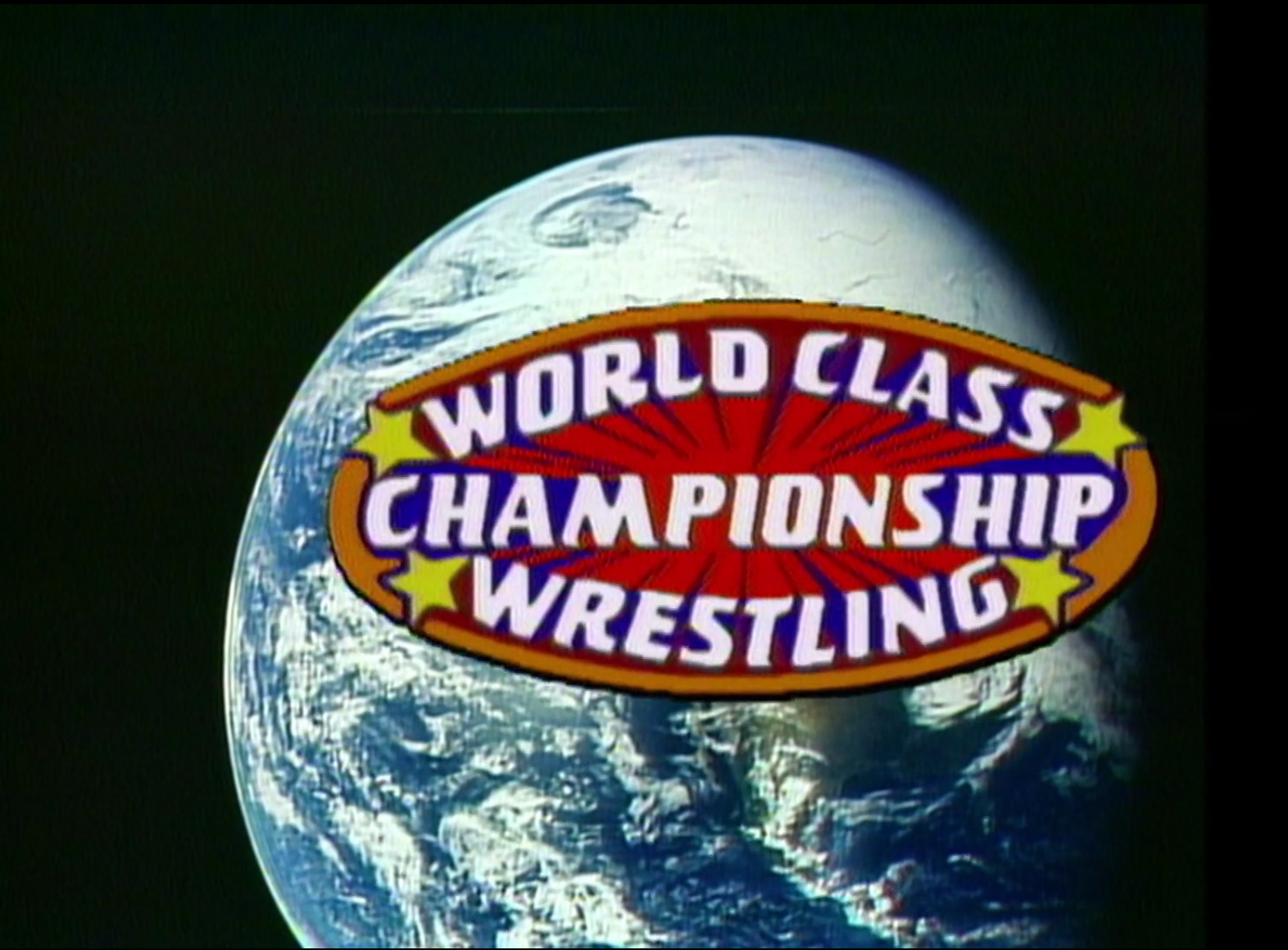 WCCW 12-08-84
Taped from Dallas, TX
Airdate: December 8, 1984 (taped 11/22)
Attendance: 15,235
Hosted by Bill Mercer
Will Kevin get revenge for Adams' putting him in the hospital? Can the Fantastics retain against the PYT? Who will be making a return to WCCW? And who will join me for this tall drink of water of an episode?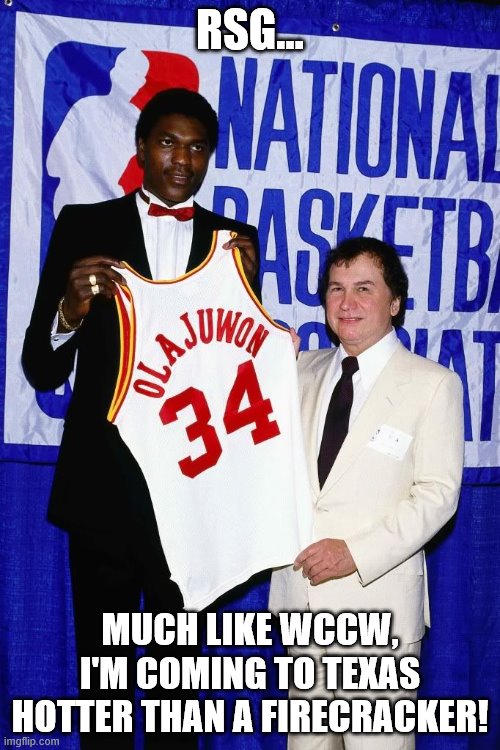 Hakeem! As much as the Houston Rockets appreciate your incoming talent, I welcome your input here in my reflection. I'm sure your career will prosper, and you'll be living the glamorous life.
Opening montage.
Prior to the first match, we revisit the aftermath of the bloody Texas death match from last week including the unfathomable handshake between Kerry and Terry "Bam Bam" Gordy.
Match 1 for the NWA American tag titles: The Fantastics (champions) versus the Pretty Young Things
Highlights:
Ware escaped an arm bar with a slam.
When Austin tagged in, Fulton reversed a cross corner whip.
Austin then leaped to the second turnbuckle but miscalculated his floatover.
In fact, he landed on the incoming Fulton.
Speaking of Fulton, he avoided a double team in the heel corner, and the Fantastics delivered double hip-tosses to the Pretty Young Things.
As simultaneous dropkicks by the Fantastics sent the heels flying to the floor, Austin tagged in yet felt the wrath of heel miscommunication.
Rogers tagged in, and the Fantastics double-teamed Austin while Ware distracted referee Rick Hazzard.
After Austin monkey-flipped him, Rogers leapfrogged and monkey-flipped him.
The Fantastics pulled a switcheroo behind Hazzard's back, and Fulton played mind games with Austin.
While Ware tagged in, Fulton dropkicked him for 2.
Tags were exchanged on both sides, and Ware upset Rogers' balance coming off the ropes. SNEAKY!
With Rogers on the apron, Austin returned him to the ring the hard way.
Ware tagged in, mounted the top turnbuckle, and delivered a flying stomp to Rogers.
When Ware hit a backbreaker, Austin tagged in and landed a big boot to Rogers.
Austin then scored with a shoulder breaker and tagged in Ware.
As Ware launched a flying fist drop, Austin tagged in.
Fulton then distracted Hazzard, so the heels double-teamed Rogers much to the dismay of the Dallas faithful. How dastardly!
After Ware tagged in, Rogers escaped the heels' clutches and made the hot tag.
Ware then reversed an Irish whip, but Fulton hooked a sunset flip for 2.
While Fulton applied an abdominal stretch, Austin tried to intervene but nailed Ware instead of Fulton.
Speaking of Fulton, he secured an inside cradle on Austin.
1…
It could be…
2…
It might be…
3…
It is!
The Fantastics retained at 13:50.
Rating: ****
Summary: Pure definition of an 80s-style tag team match, and both teams busted their asses to wrestle and entertain. Specifically, the psychology and high-flying from both teams energized the Dallas faithful, and the babyface victory resulted in a ROAR from them.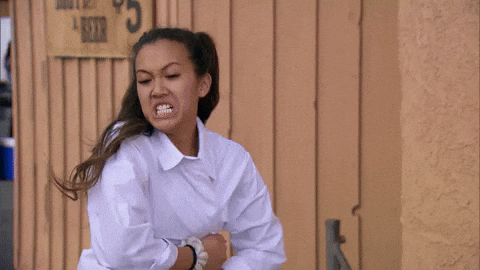 After the match, a portion of the female Dallas faithful mobs the Fantastics at ringside. Fortunately, security, clad in cowboy hats, ensures the Fantastics don't suffer any ill-fated wardrobe malfunctions.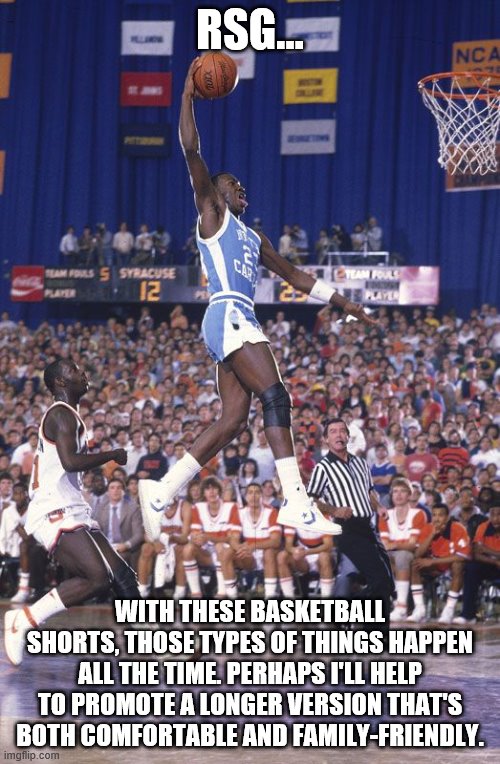 Absolutely, Michael. I'm sure you'll influence a lot of things. After all, you can't hold back.
Match 2: Chic Donovan versus General Skandor Akbar (w/ Killer Khan)
Highlights:
As you'd expect, Khan had his head heavily taped due to the blood loss earlier in the night, but referee Bronko Lubich banished him from ringside.
For those unaware, Donovan suffered a severe knee injury, and he blamed Akbar for Khan's destruction of the knee.
This was Donovan's first televised match since June 22.
When Donovan nailed Akbar in the midsection, Mercer promoted the upcoming infusion of Rip Oliver to WCCW.
Akbar rebounded and attacked Donovan's repaired left knee.
After Akbar applied a rope-assisted leg bar, Lubich noticed the chicanery and admonished him.
Donovan provided Akbar with some knee damage, but Akbar rammed him face-first into the mat twice.
While Akbar applied an abdominal claw, Donovan escaped and rammed Akbar's left leg against the apron. OUCH!
He then rammed it against the ring post, jumped back into the ring, and slammed Akbar.
As Donovan secured a stepover toe hold, Khan returned to attack Donovan.
Consequently, Donovan won by DQ at 8:25.
Rating: DUD
Summary: I understand good payoffs from being involved in a spectacular, but Donovan's timing was awful even against a seasoned veteran like Akbar. Hopefully sometime on the road will help Donovan lose some ring rust and shine soon.
After the match, Khan decimates Donovan until Gordy storms the ring to further his feud with him. With the use of his boot, Gordy chases the heels away.
Following a commercial break, Mercer interviews Kevin at ringside. According to Kevin, he's going to even the score against Adams.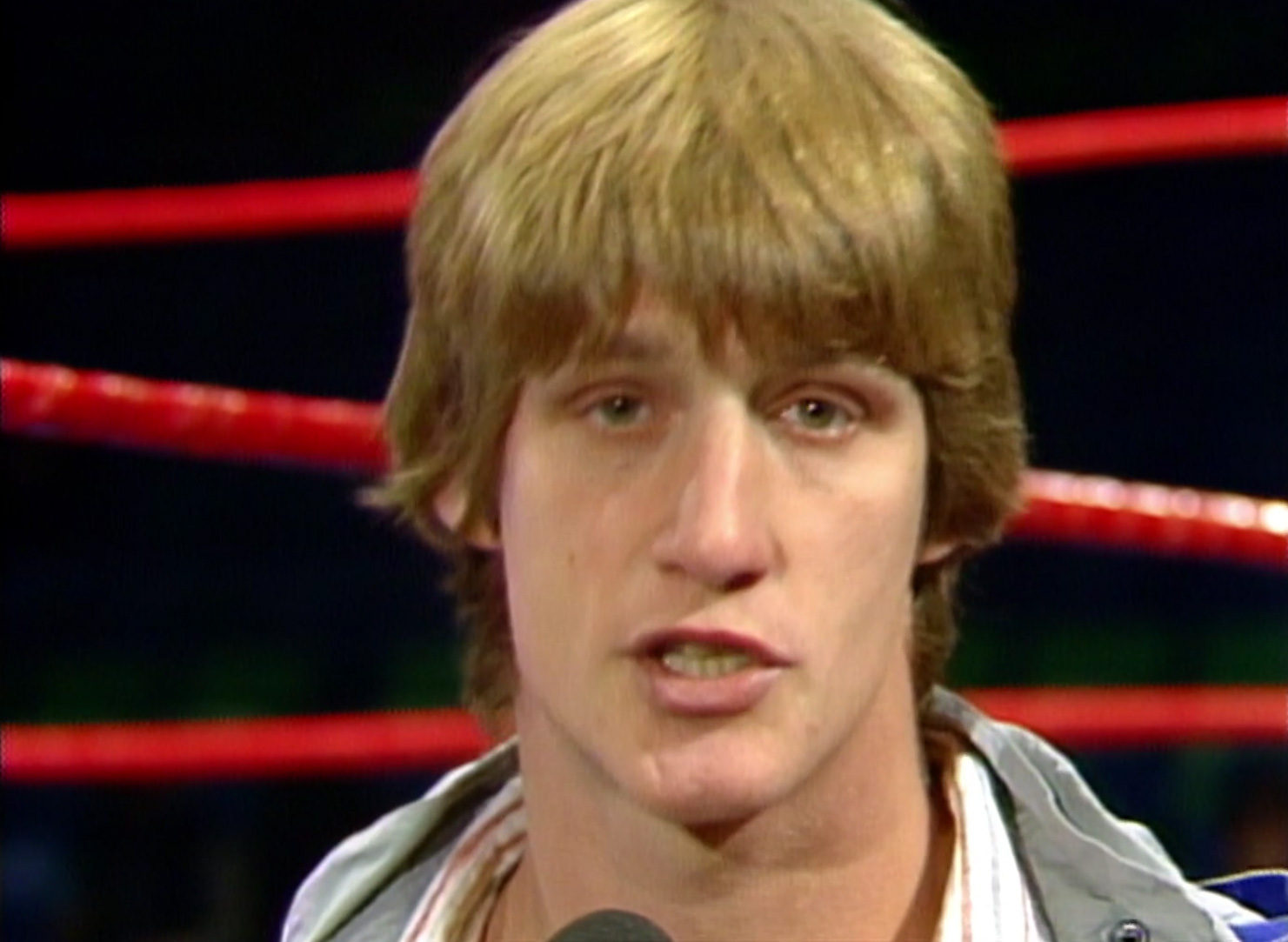 Speaking of Adams, Mercer interviews him in the locker room. While Hart massages Adams' shoulders, Adams threatens further destruction upon Kevin.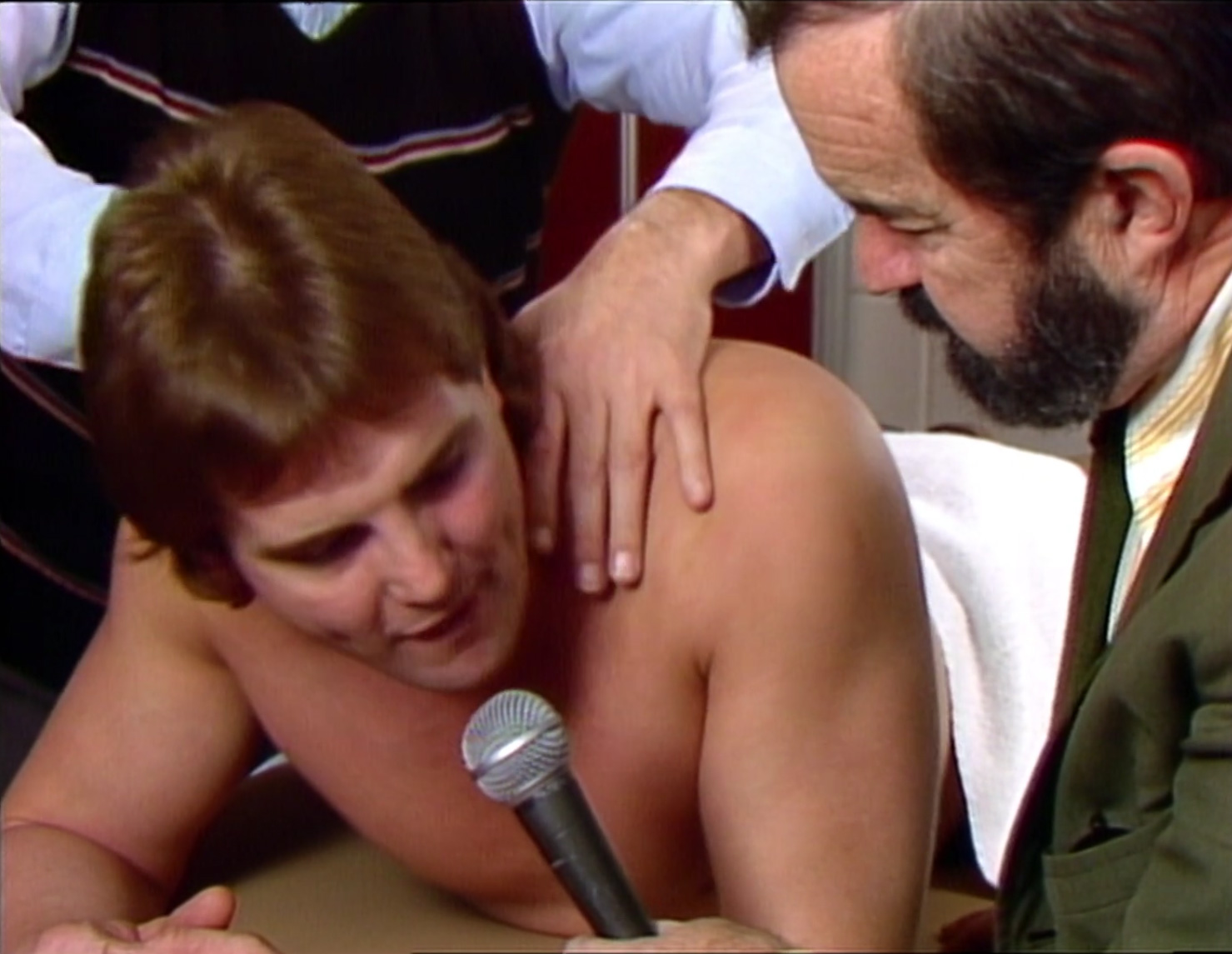 Match 3: Kevin Von Erich versus "Gentleman" Chris Adams (w/ Gary Hart)
Highlights:
Before introductions could be made, Kevin attacked Adams and tossed him onto the timekeeper's table.
Kevin chased Adams around the ring but ate a superkick upon re-entry.
When Adams rammed Kevin face-first into the timekeeper's table, he landed a second superkick.
He then slammed Kevin, delivered a knee drop, and mounted the top turnbuckle.
On the other hand, Kevin upset his balance causing Adams to fall to the mat.
Kevin then gave Adams a cross corner whip, but Hart prevented Kevin from monkey-flipping Adams. Devious!
As Adams mounted the second turnbuckle, he hit a splash.
1-2-3.
Adams won in 4:25.
Rating: **
Summary: In quick fashion, Adams and Hart found a clever way to defeat Kevin.
After the match, Kevin grabs the microphone and wants to fulfill his promise to even the score with Adams. He then WHACKS Hart with a wooden chair and makes him HIT THE POLE. Upon returning to the ring, Kevin loses the chair, but referee David Manning prevents Adams from knocking Kevin senseless again. Instead, Kevin dropkicks the chair into Adams' face, shoves Manning to the side, and CROWNS Adams with the chair much to the delight of the Dallas faithful.
As Hart tries to rescue his charge, Kevin CREAMS him with the chair again. He then SMASHES the chair over Adams' head again, and Adams is BUSTED OPEN! Much like Adams at the Cotton Bowl, Kevin stands atop him with the chair on Adams' midsection. While Hart carries an injured Adams backstage, Kevin holds the broken chair up as a sign of victory. Add ½* for the post-match shenanigans.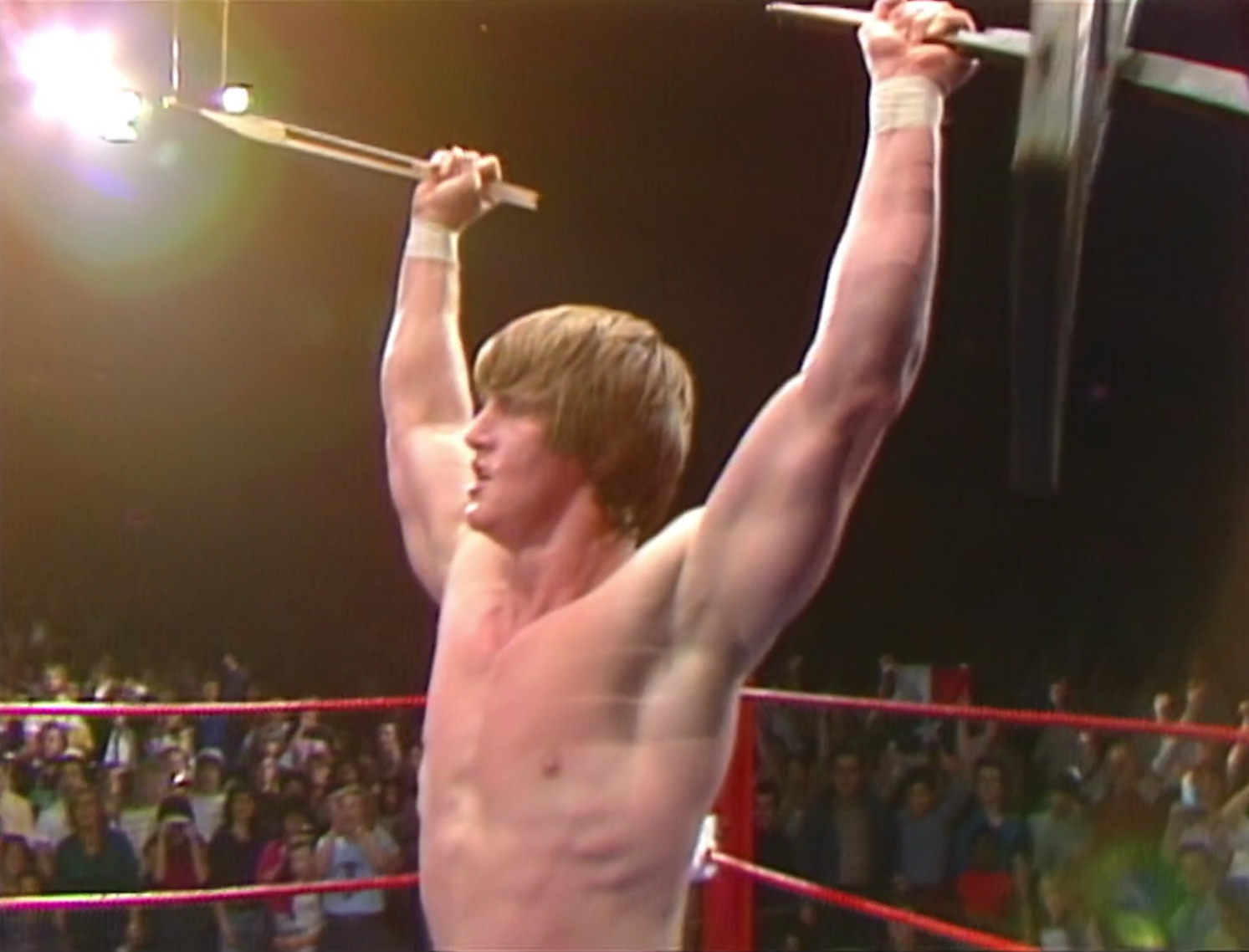 Conclusion: If you are a true-blue Kevin Von Erich fan, then the main event is required viewing. Even if you're still an Adams fan, you know his comeuppance was coming. In addition, the tag title match is amazing. What do you think, uh, what's your name?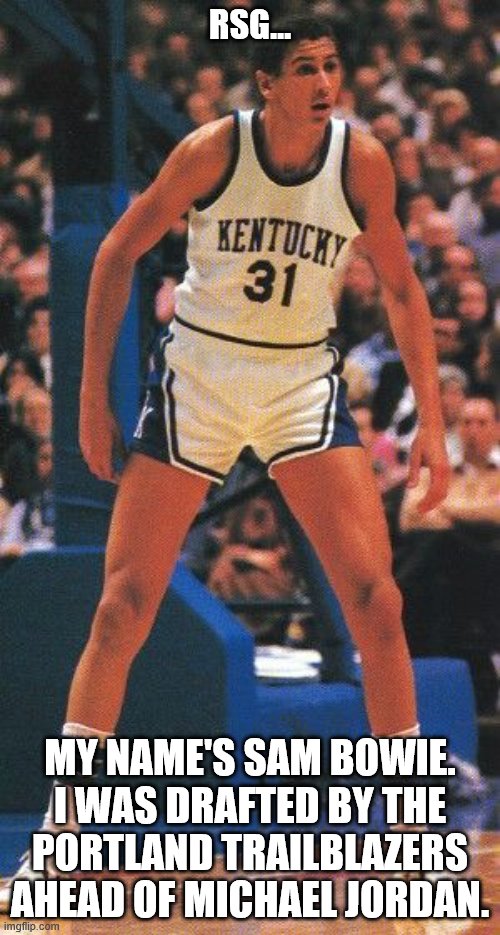 Wow! That's quite a milestone, Sam; however, I don't believe the Trailblazers are missing you at all.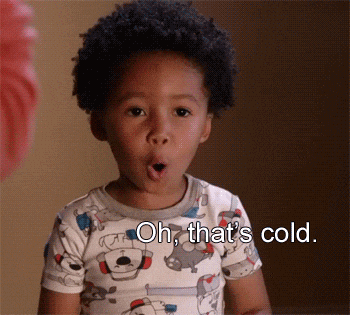 Next week, Stella Mae French seeks revenge against Nickla Roberts!
TV Rating: NONE
Stay tuned for WCCW 12-15-84!
Comments? Suggestions? Send them to me at rsg@rockstargary.com and follow me on Twitter (@rockstargary202).
Custom Search