WELCOME TO ROCK STAR GARY REFLECTIONS!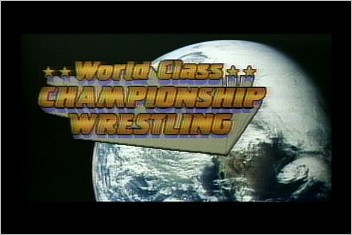 WCCW 11-12-83
Taped from Dallas, TX
Airdate: November 12, 1983 (taped 11/04)
Attendance: unknown
Hosted by Bill Mercer
Is a thunderstorm brewing between Sunshine and Garvin? Can Kerry and Kevin whip the Freebirds into submission? What do the Von Erichs have planned for Thanksgiving? Who will join me in this turbulent episode?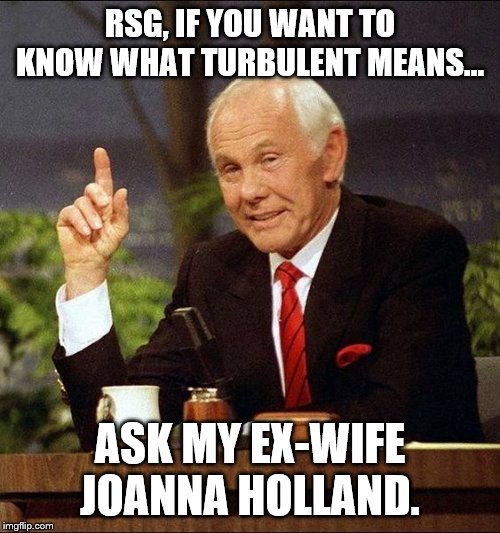 Mr. Carson, what a pleasant surprise! What tidbits can you offer to the show?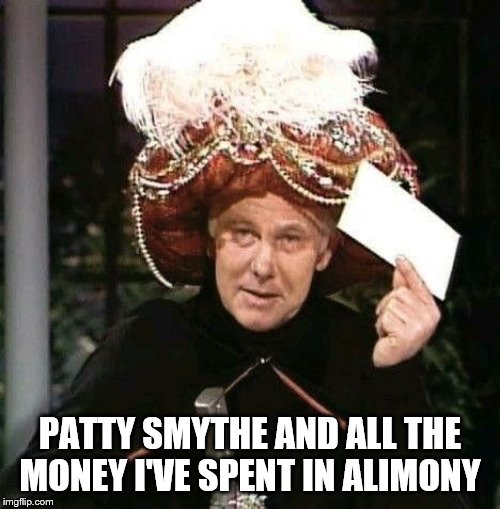 Opening montage.
Match 1: NWA American tag champion Super Destroyer #2 (w/ Gen. Skandor Akbar & Super Destroyer #1) versus Mike Reed
Highlights:
For those unaware, the Super Destroyers were portrayed by "Wild" Bill (#2) & Scott (#1) Irwin.
Reed leap-frogged #2 and followed with a dropkick.
When #2 rebounded with a knee to the midsection, he slammed Reed.
He then delivered a diving head butt followed by a back elbow.
As Mercer mentioned Mike Von Erich's debut at the Thanksgiving Star Wars extravaganza, #2 hooked a gutwrench suplex.
Reed then gave #2 a cross corner whip but ate boot on his follow-through.
After he hit a bicycle kick, #2 placed Reed atop the top turnbuckle, joined, and delivered a superplex.
1-2-3.
#2 won.
Rating: ½*
Summary: Showcase match for #2.
Following a commercial break, we head to Fort Worth where, despite Precious' interference, Johnny Mantell defeats "Gorgeous" Jimmy Garvin to win the WCCW TV title (taped 10/31). I wonder why that title never gets defended in Dallas. Nevertheless, Previous blames Sunshine for costing Garvin the title, and a catfight breaks out. Garvin then assists Precious so she can slap Sunshine. WE HAVE A FACE TURN! When Sunshine grabs Precious, Garvin shoves her down. Sunshine gets to her feet and slaps the taste from Garvin's mouth. Immediately Garvin fires Sunshine.
During a subsequent press conference, Sunshine refers to Precious as a "sorry excuse for a woman." She then states that Precious was only good for getting between Garvin and her. Next, she says that she took "the tapes" and sent them to Chris Adams' house. In addition, she will be at ringside for the Adams/Garvin American title match at Thanksgiving Star Wars. She then calls Precious a "tramp," takes responsibility for Garvin's attaining the American title, and leaves emotionally distressed.
Standing outside Garvin's house, Mercer tries to interview him. When the door opens, Precious, wearing Garvin's dress shirt for a nightgown, answers. Garvin then comes to the door but refuses an interview. When Mercer asks about a reconciliation with Sunshine, Precious slams the door.
Match 2: "Iceman" King Parsons versus Tonga John
Highlights:
For those unaware, John was portrayed by Sione Vallahi, a.k.a. the Barbarian.
John took Parsons down and pointed to his head regarding his intelligence.
Showing that he lacked some, John turned his back only for Parsons to dropkick him over the top rope to the floor.
Parsons then blocked a hip toss and delivered one of his own.
As Parsons reversed a cross corner whip, he backdropped John.
Nonetheless, John rebounded with a bear hug, but Parsons rang his bell to escape.
John then hit a backbreaker yet only got 1.
When he backdropped Parsons, John reapplied the bear hug.
Parsons escaped and rang John's bell again.
After he dropkicked John, Parsons delivered a butt butt.
1-2-3.
Parsons won.
Rating: *1/2
Summary: Showcase match for Parsons. Perhaps John should cut his afro, don tights and boots, and work for #1 Paul Jones.
SPECIAL ANNOUNCEMENT: Mercer interviews Fritz Von Erich who promotes the upcoming match between Kerry and Hayes where the loser must leave, a.k.a. "not wrestle within," Texas for a year. We then head to Fort Worth where Kerry presents Mike with his very first ring jacket stitched by their mother. During Mike's interview, Hayes comes into the ring and rips up the jacket. How dastardly!
When Hayes grabs the microphone, Mike jumps on his back. They brawl until Hayes tosses Mike to the floor. As Kerry joins the fray, he beats up Hayes until Roberts storms in. Mike then dropkicks Roberts out of the ring, but Roberts rescues Hayes from his severe beating. Fritz then declares that the Kerry versus Hayes match must have a winner, and he will be in attendance. Since Roberts is such a bump machine, I wouldn't doubt that he becomes Mike's first opponent.
Match 3 (country whipping): Kerry & Kevin Von Erich versus Michael Hayes & Terry "Bam Bam" Gordy
Highlights:
The Von Erichs ripped off Hayes' and Gordy's t-shirts and began to whip them.
When referee David Manning sentenced each team to its respective corners, Kerry whipped Hayes.
Gordy tagged in, and he exchanged whips with Kerry.
As Kevin tagged in, he gave Gordy a cross corner whip that resulted in a Gordy flip.
Kevin then whipped the prone Gordy and BLASTED an unexpecting Hayes on the apron.
After Gordy's back was

BUSTED OPEN

, the Dallas faithful chanted "go home, Freebirds."
Gordy then lost his strap, grabbed Kevin's, and clotheslined him with it.
When Kerry distracted Manning, the Freebirds double-clotheslined Kevin with the strap. Wicked!
Hayes tagged in, but Kevin nailed him repeatedly.
Hot tag Kerry.
All four wrestlers were in the ring until Gordy tossed Kevin over the top rope.
As a result, Manning called for the bell to disqualify the Freebirds.
Rating: **
Summary: Violent match that drove the Dallas faithful into absolute hysterics. Upstairs, I'm sure Fritz was counting all the money he's made with this unbelievably awesome blood feud.
After the match, Hayes makes Kevin HIT THE POLE. Upon his return, Kevin tosses Gordy over the top rope to the floor, and the Von Erichs double-team Hayes. Roberts comes to Hayes' aid, and the Freebirds hightail it backstage.
Following a commercial break, Mercer interviews a BUSTED OPEN Kerry along with Kevin. Kerry wants Hayes in a cage match and vows to "finish" him.
Conclusion: Both a violent and table-setting episode for the upcoming extravaganza. This show was a lot stronger than last week's show with a solid gimmick match, hard-hitting breakup, and a rare appearance by Fritz. Definitely sink your teeth into this one. What did you think, Mr. Carson?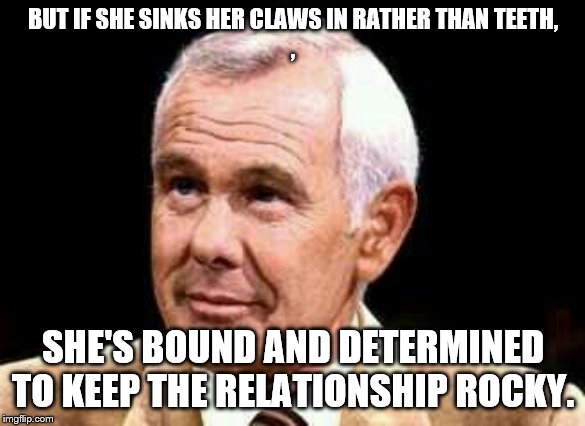 Great advice, Mr. Carson. A bad breakup is no one's prize. Thanks for the support!
TV Rating: NONE
Stay tuned for WCCW 11-19-83!
Comments? Suggestions? Send them to me at rsg@rockstargary.com and follow me on Twitter (@rockstargary202).
Custom Search