WELCOME TO ROCK STAR GARY REFLECTIONS!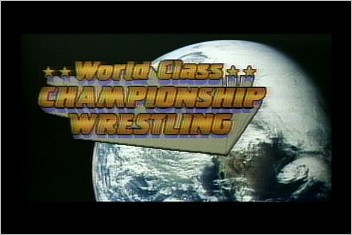 WCCW 10-16-82
Taped from Dallas, TX
Airdate: October 16, 1982 (taped 10/12)
Attendance: unknown
Hosted by Bill Mercer & Jay Saldi
Will David succeed or will the "Captain" sink his battleship? Also, Ric Flair pays us a special visit while a Freebird makes his WCCW debut.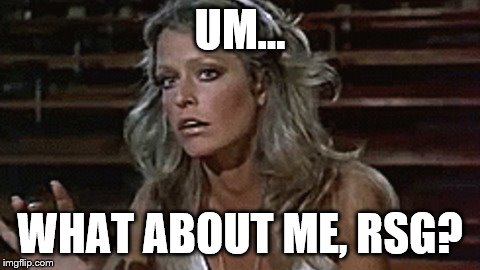 Now how could I forget about you, darlin'?
Opening montage.
While Mercer and Saldi welcome us to the show, they introduce Dallas Cowboys defensive end Harvey Martin.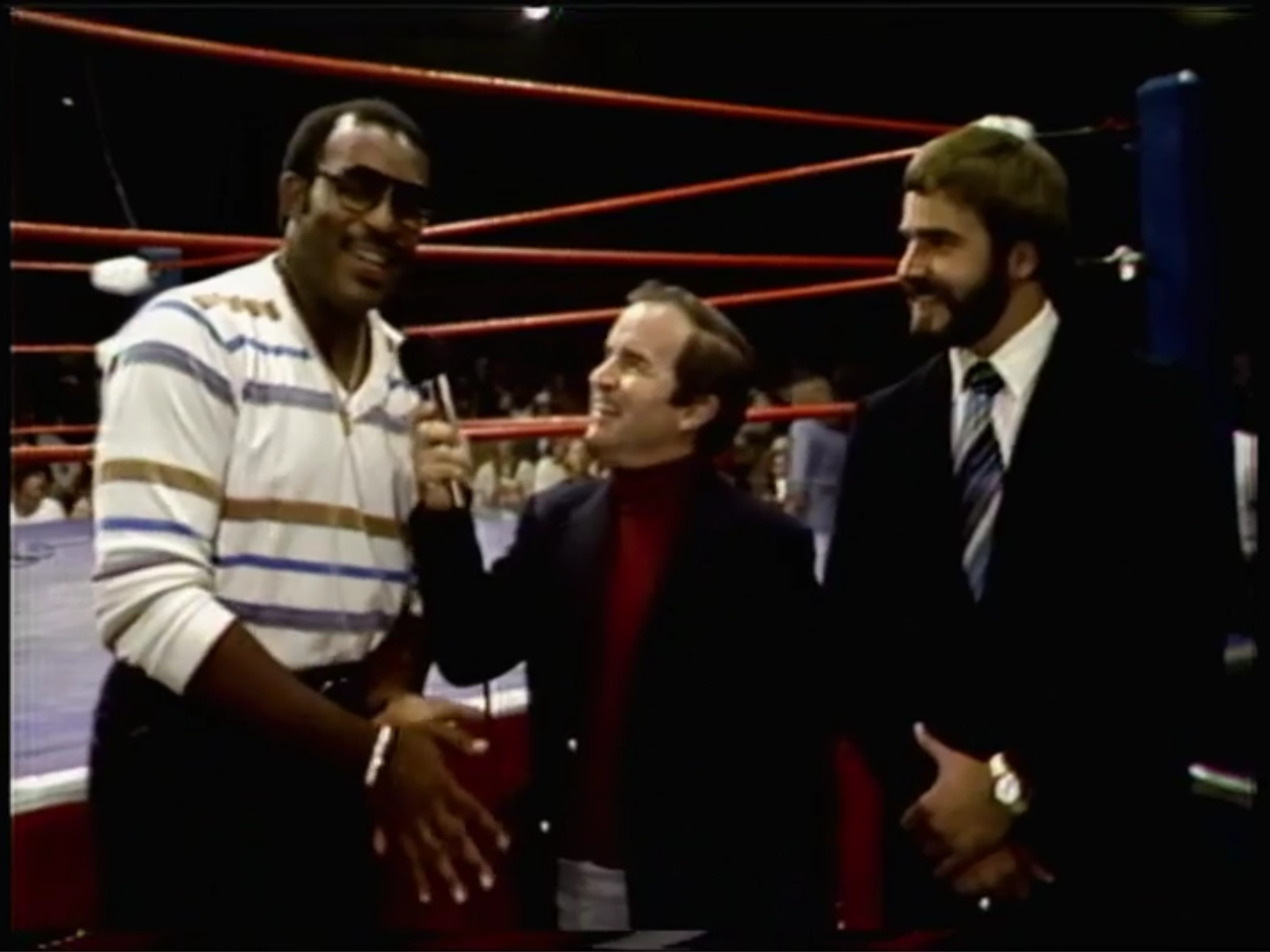 Prior to the opening match, Mercer interviews David Von Erich who states he has proof of the bounty on Kerry. Apparently, Kerry has been injured.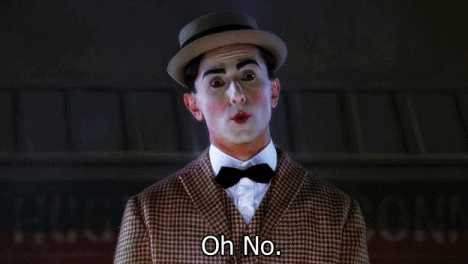 Match 1 (non-title): NWA Texas champion David Von Erich versus "Captain" Frank Dusek
Highlights:
David delivered a high knee and got 2.
When he followed with a knee lift, David backdropped Dusek for another 2.
Dusek rebounded with an abdominal stretch, but David escaped.
As Dusek continued his rivalry with referee David Manning, a shot from Manning sent him directly into an inside cradle by David.
1-2-3.
David won.
Rating: ½*
Summary: Showcase match for David as Dusek looks inept fighting with a referee.
Match 2: Jose Lothario & Al Madril versus the Magic Dragon & Checkmate (w/ Arman Hussein)
Highlights:
Tags were exchanged on both sides while Bugsy McGraw was shown eating popcorn in the front row.
As tags were exchanged again, Madril used momentum to send Dragon between the ropes to the floor.
He then delivered a flying shoulder block, but Dragon rebounded with his own flying shoulder block.
When a mid-ring collision occurred, tags were exchanged on both sides yet again.
Lothario then backdropped Checkmate who landed on his feet.
After Checkmate played possum, Madril distracted referee Bronko Lubich.
That allowed the heels to double-team Lothario. How dastardly!
Interestingly, despite this being a tag team match, only one referee stood in the ring. Usually, there were two.
Lothario rebounded with a backbreaker and tagged in Madril.
As Lothario tagged in, he mounted the top turnbuckle and hit a flying stomp for 2.
Tags were exchanged on both sides for a fourth time while Dragon flipped off the top turnbuckle and hit a thrust kick.
When he mounted the second turnbuckle, Dragon missed a somersault senton.
Madril then backdropped Dragon for another 2.
After Checkmate tagged in, he hit a flying head butt to Madril.
He then made a second attempt, yet Madril evaded him.
As Checkmate flew between the ropes to the floor, Madril tried to remove the mask.
All four wrestlers were in the ring, and Checkmate delivered his own flying shoulder block.
When tags were exchanged on both sides for a fifth time, Lothario dropkicked Dragon.
He then delivered a backbreaker with only fifteen seconds left in the match.
After Madril tagged in, he hit another flying shoulder block but only got 2 on Dragon.
Madril then hooked a sunset flip, but the bell rang.
As a result, Lubich ruled the bout a time-limit draw.
Rating: **
Summary: Good tag team match with Madril and Lothario keeping the Dallas faithful thoroughly invested.
Following a commercial break, NWA World champion "Nature Boy" Ric Flair discusses Kerry's knee injury and subsequent surgery. When the topic of a bounty on Kerry arises, Flair denies any and all knowledge whatsoever. He then cuts a promo on Kerry while calling himself the "greatest wrestler ever."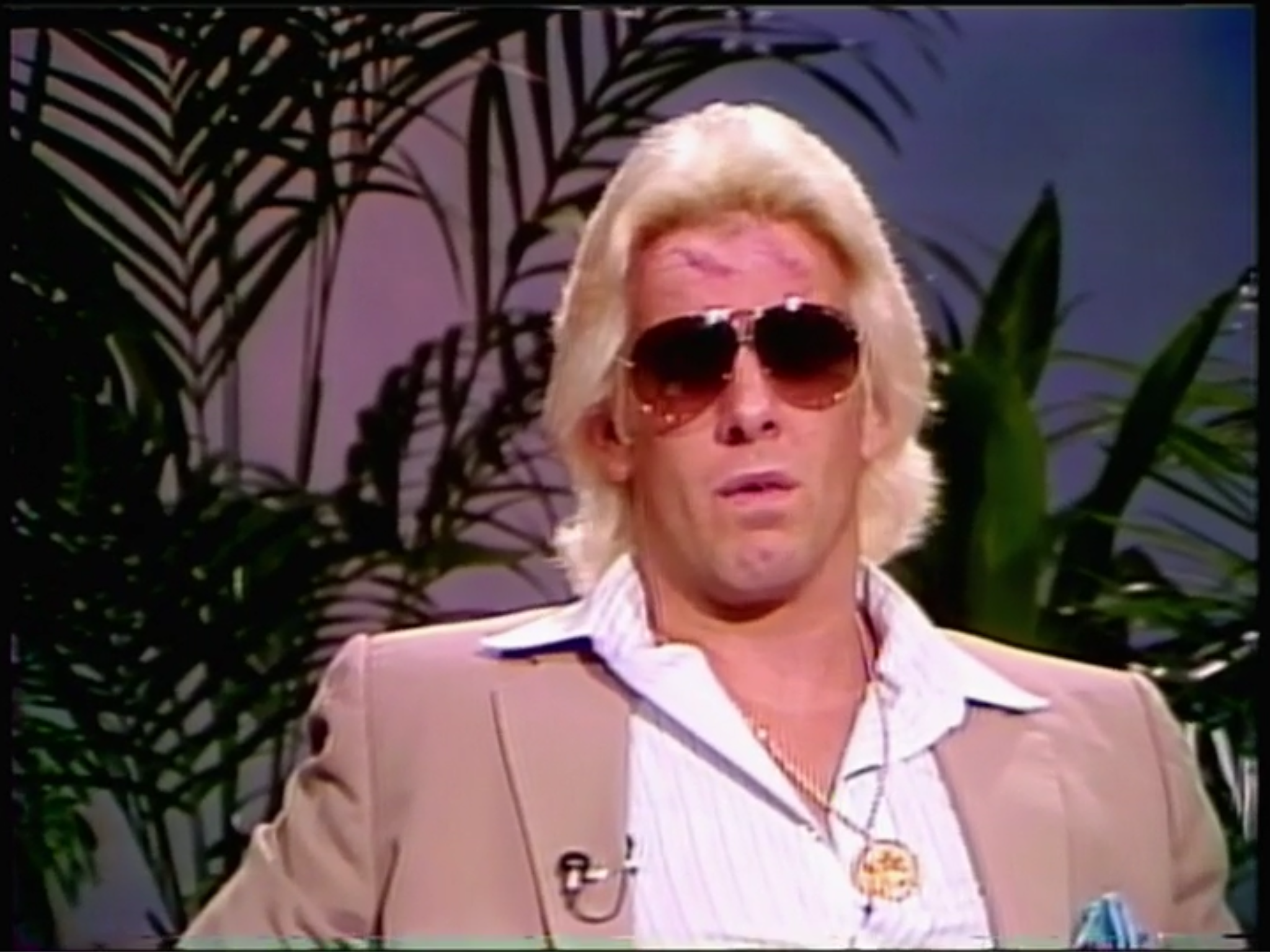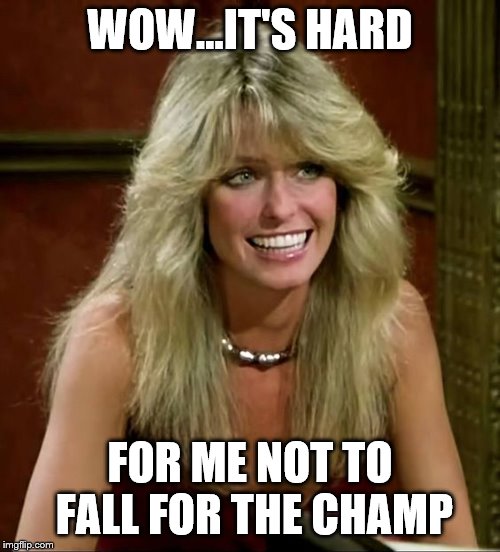 Match 3: Gran Markus II (w/ Arman Hussein) versus the Samoan
Highlights:
Since attendance became such an issue with these shows, Mercer and Saldi hyped the Tuesday night tapings with $3 tickets.
Markus attempted a gutwrench suplex, but the Samoan wouldn't go over. D'oh!
When the Samoan leap-frogged Markus, he performed a cartwheel and followed with a dropkick.
Markus then clotheslined and slammed the Samoan.
As he hit a senton splash, Markus pinned him.
Rating: -½*
Summary: Showcase match for Markus II.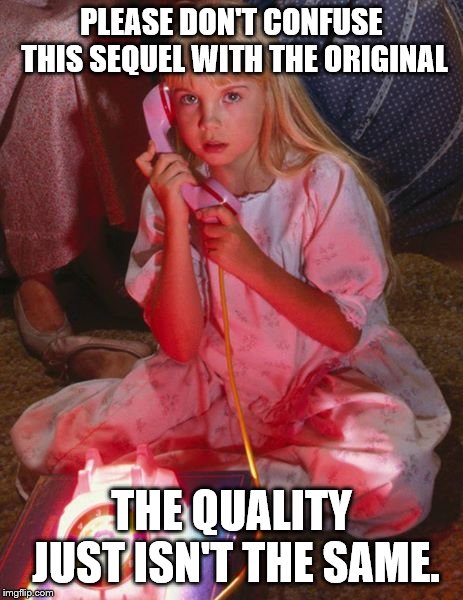 Match 4: Michael Hayes versus Roberto Renesto
Highlights:
To celebrate Hayes' debut in WCCW, allow me to offer you this:
Hayes used momentum to send Renesto between the ropes to the floor.
As he brought Renesto back into the ring the hard way, Hayes mounted the second turnbuckle and landed a right. If it had been his left, Renesto wouldn't have seen 1983.
Hayes then hit an elbow drop, no-sold a shot to the turnbuckle, and nailed Renesto over the top rope to the floor.
When he delivered a bulldog, Hayes followed with a piledriver.
1-2-3.
Hayes won.
Rating: ½*
Summary: Showcase match for the incoming Freebird.
After the match, Renesto protests the use of a piledriver, but Hayes backdrops him. He then grabs the microphone, is ecstatic to be in Dallas, and promises to bring his "brother" Terry Gordy with him next time. Following that, he cuts an outstanding promo that the Dallas faithful enjoys.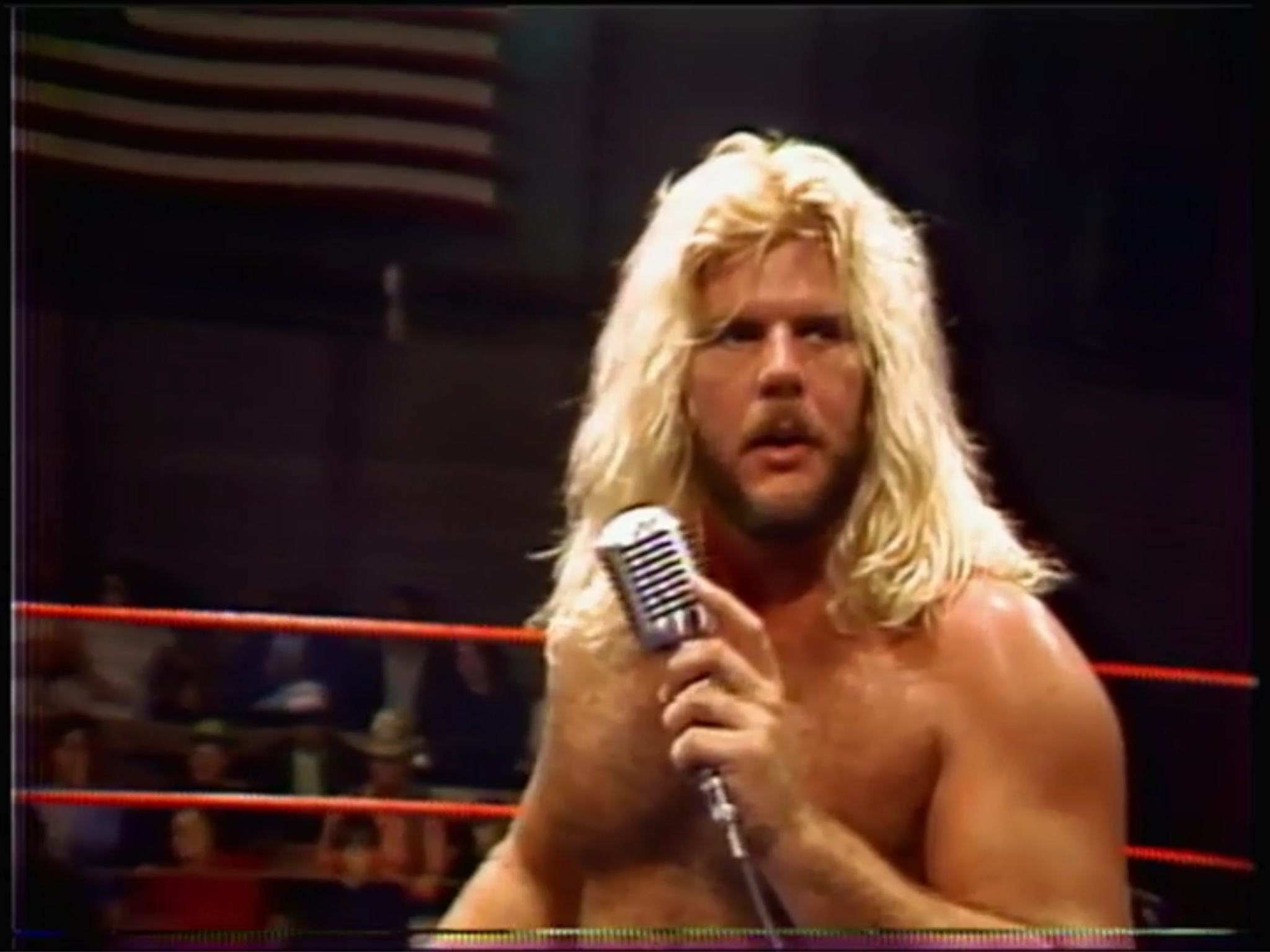 Before the show leaves the air, "Wild" Bill Irwin cuts a promo on Hayes whom he'll face next week.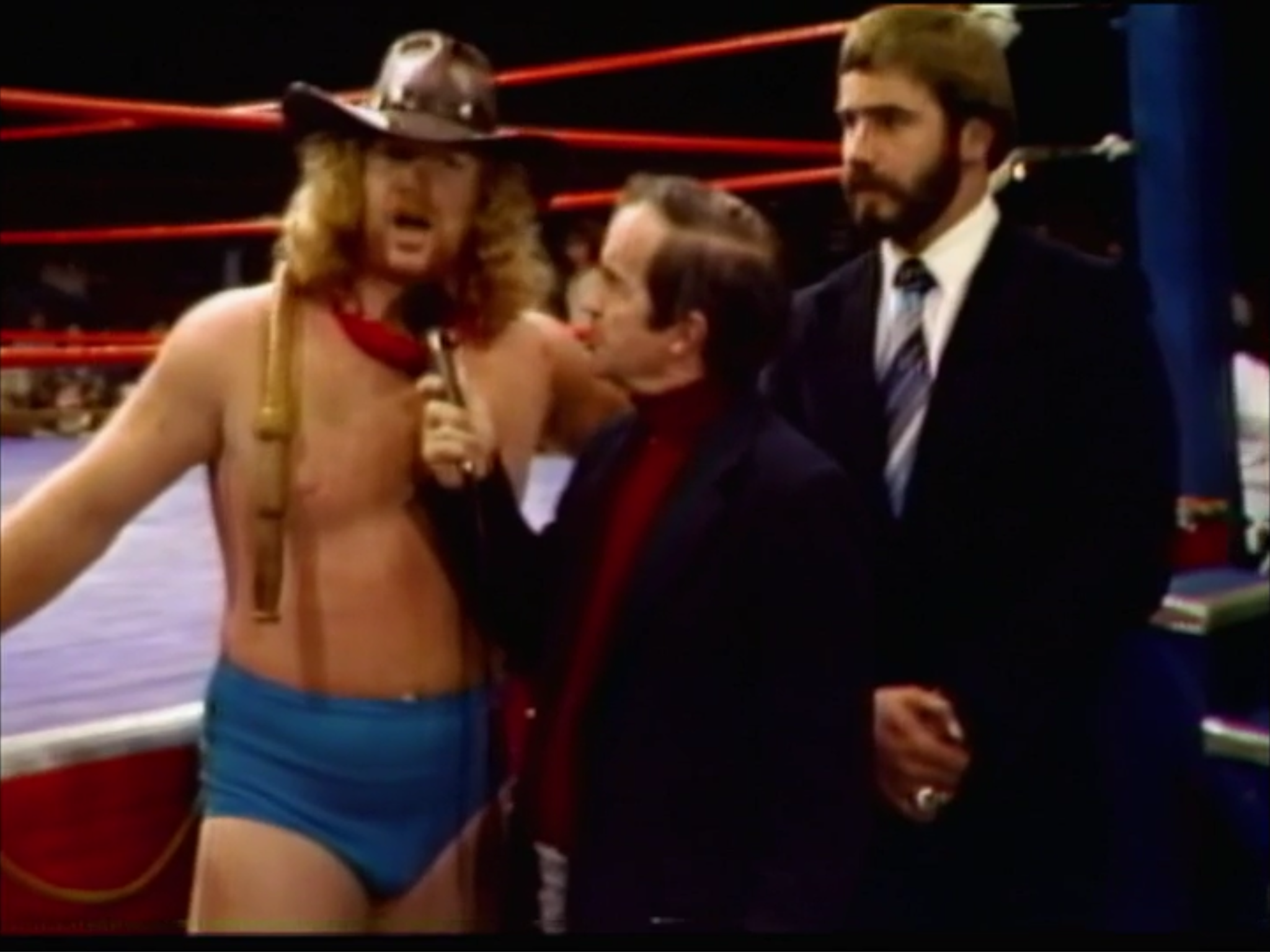 Conclusion: Come for the 'rasslin', but stay for the Hayes promo. I believe the Freebirds' invasion of WCCW will be felt for years to come.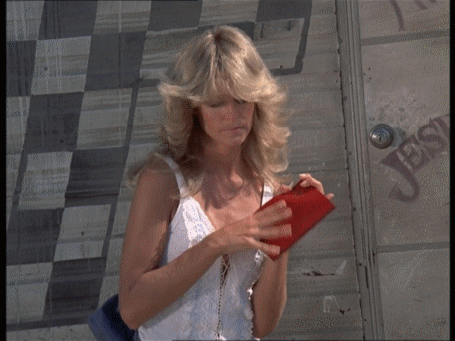 Jill, please grace us with your presence in the near future.
TV Rating: NONE
Stay tuned for WCCW 10-16-82!
Comments? Suggestions? Send them to me at rsg@rockstargary.com and follow me on Twitter (@rockstargary202).
Custom Search