WELCOME TO ROCK STAR GARY REFLECTIONS!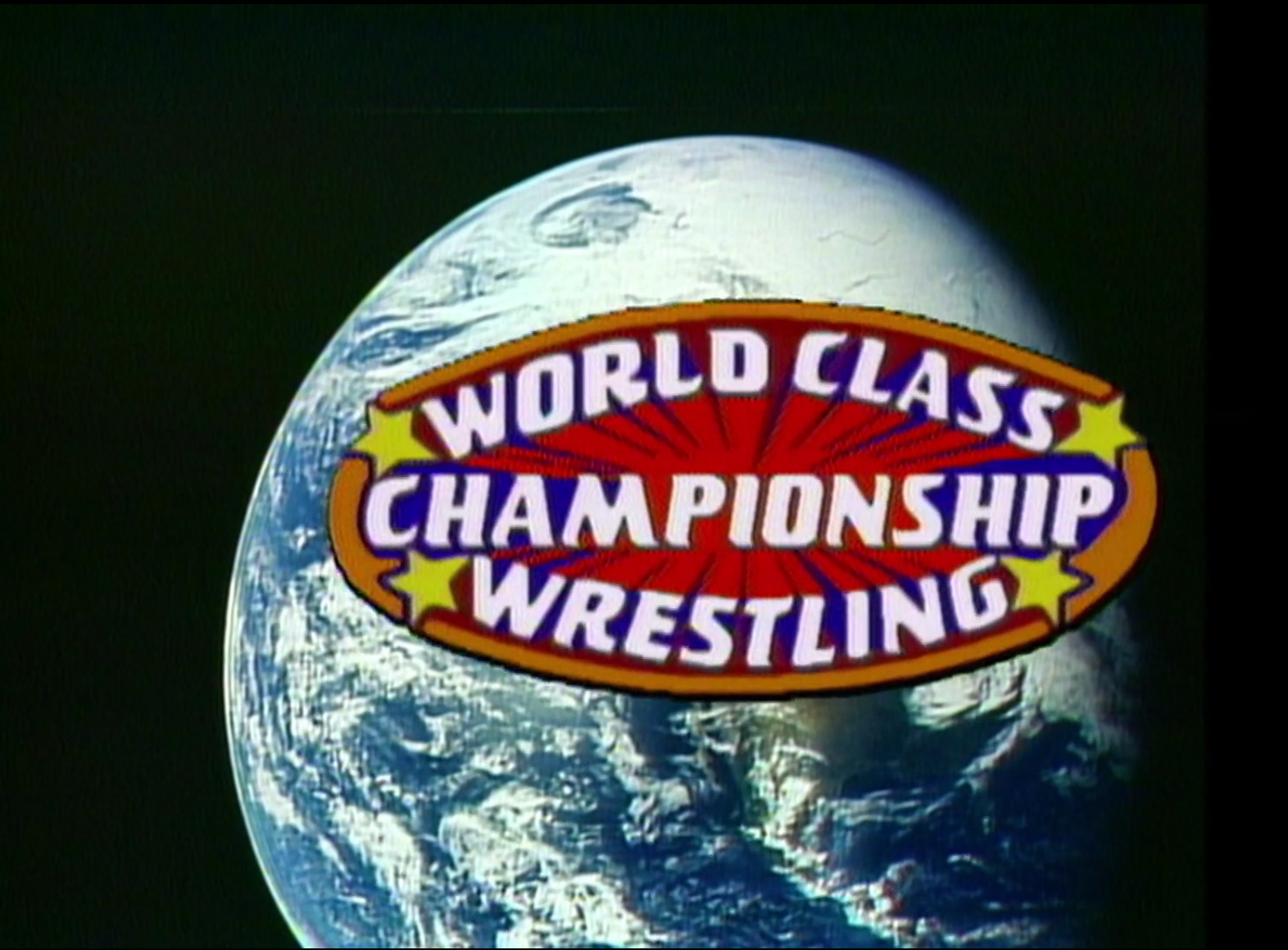 WCCW 10-13-84
Taped from Dallas, TX
Airdate: October 13, 1984 (taped 09/28)
Attendance: unknown
Hosted by Bill Mercer
What are Kevin's thoughts about Adams' heel turn? Can the Long Riders regain the American tag titles from Rock'n'Soul? What's on Roberts' mind these days? And who will join me for this principled episode?
Robert, great to have a British point of view for a change. Welcome! I hope you're in the mood for some Texas 'rasslin'.
Opening montage.
WCCW UPDATE: Mercer describes the Adams' heel turn and interviews a very hoarse Kevin. While they review "the tape," Kevin notes that it's all on Adams and not Hart pulling his strings. That's an interesting twist! Usually it's the opposite. Regardless, Kevin "can't wait to get a shot at (Adams)."
Next, they discuss a six-man match in Fort Worth where Zumhofe had to replace Kevin due to a concussion suffered from the superkick and beatdown. We review highlights of the match, and Adams joins the heel side to face the Von Erichs. During the match, Mike and Adams trade moves until Kevin storms the ring. Kevin and Adams brawl until referees David Manning and Rick Hazzard separate them.
When Mercer mentions the six-man match between the Von Erichs and Adams, Hernandez, and Roberts at the Cotton Bowl, Kevin "can't wait for it."
Following a commercial break, Mercer interviews Roberts in a junkyard. While Roberts takes pride in his limited lifestyle, Mercer questions him about rules. Roberts responds with "aren't rules made to be broken?" He also adds that "too many people live in glass houses." Harsh reality, I guess.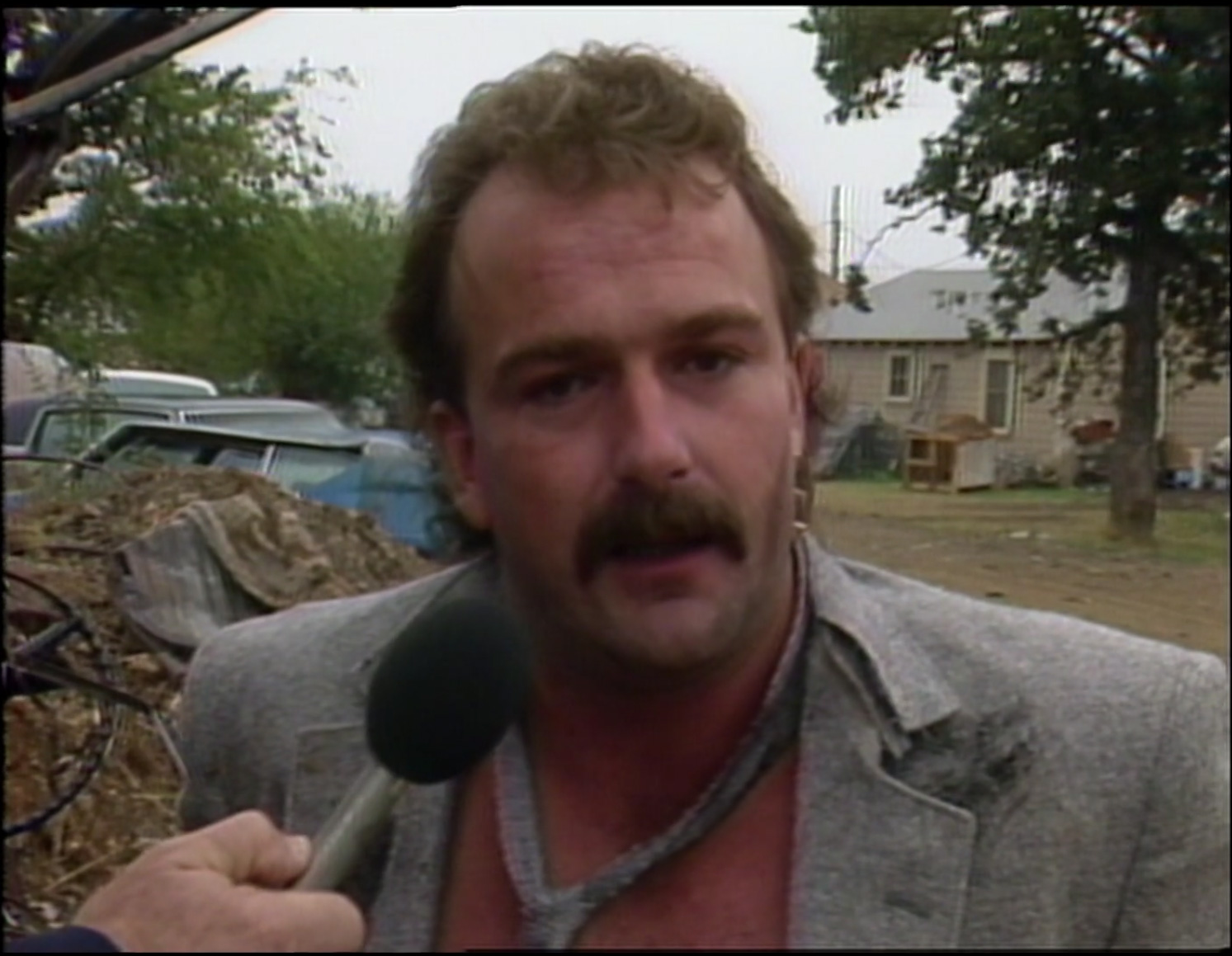 What's that, Robert?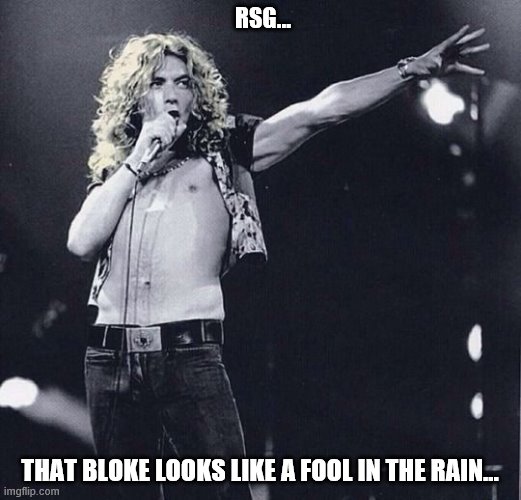 Match 1: Jake "The Snake" Roberts versus Tony Torres
Highlights:
Roberts slammed Torres twice and followed with a knee lift.
When he slammed Torres a third time, Roberts hung him out to dry on the top rope.
He then finished off Torres with a DDT.
1-2-3.
Roberts won in 4:10.
Rating: DUD
Summary: Showcase match for Roberts.
Prior to the next match, Marc Lowrance interviews Kerry in the locker room. Kerry can't believe what Adams did last week and promises "it won't happen again." Next, Parsons and Zumhofe feel that Adams "went goofy." Zumhofe's ready to defend the tag titles against anyone.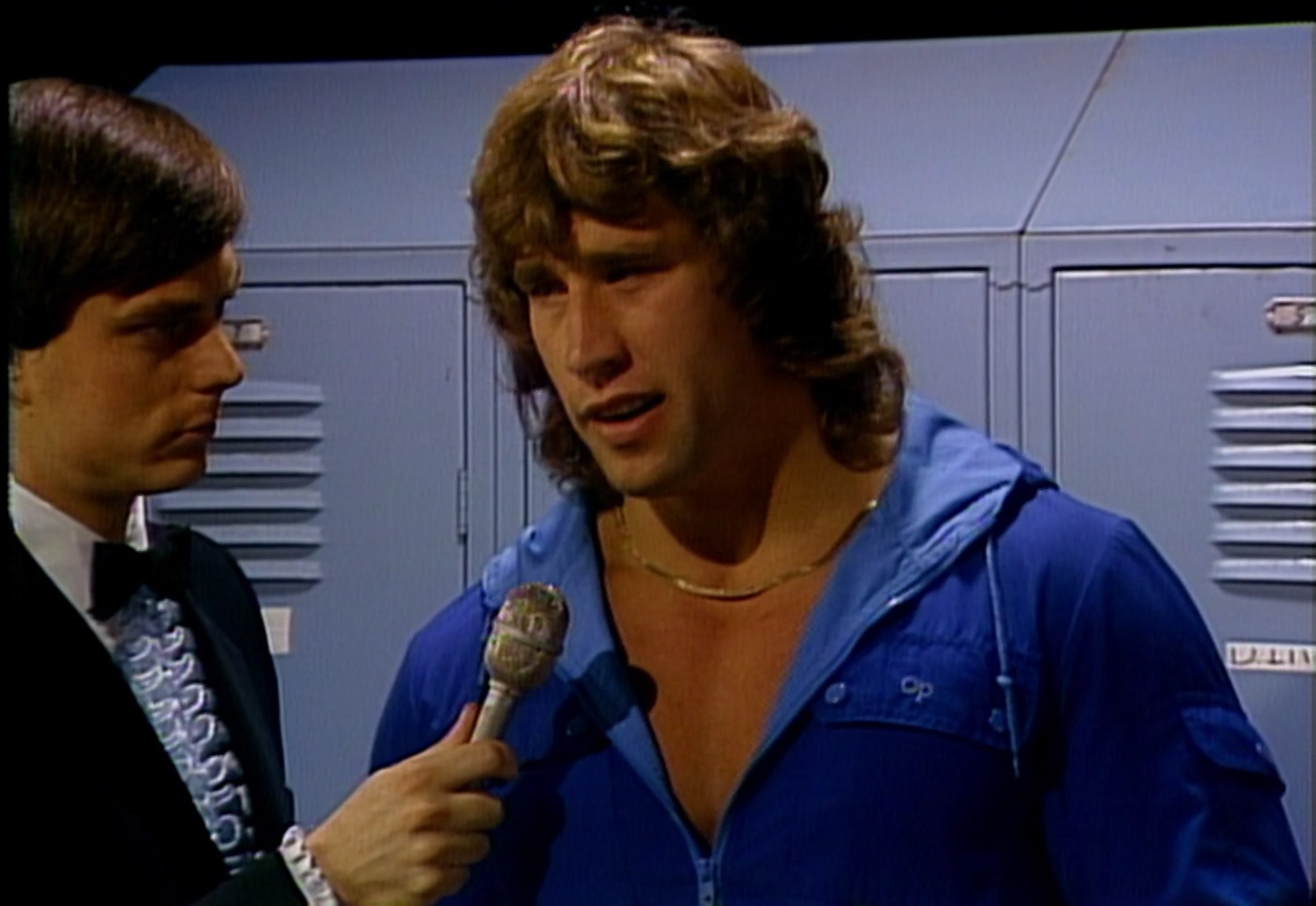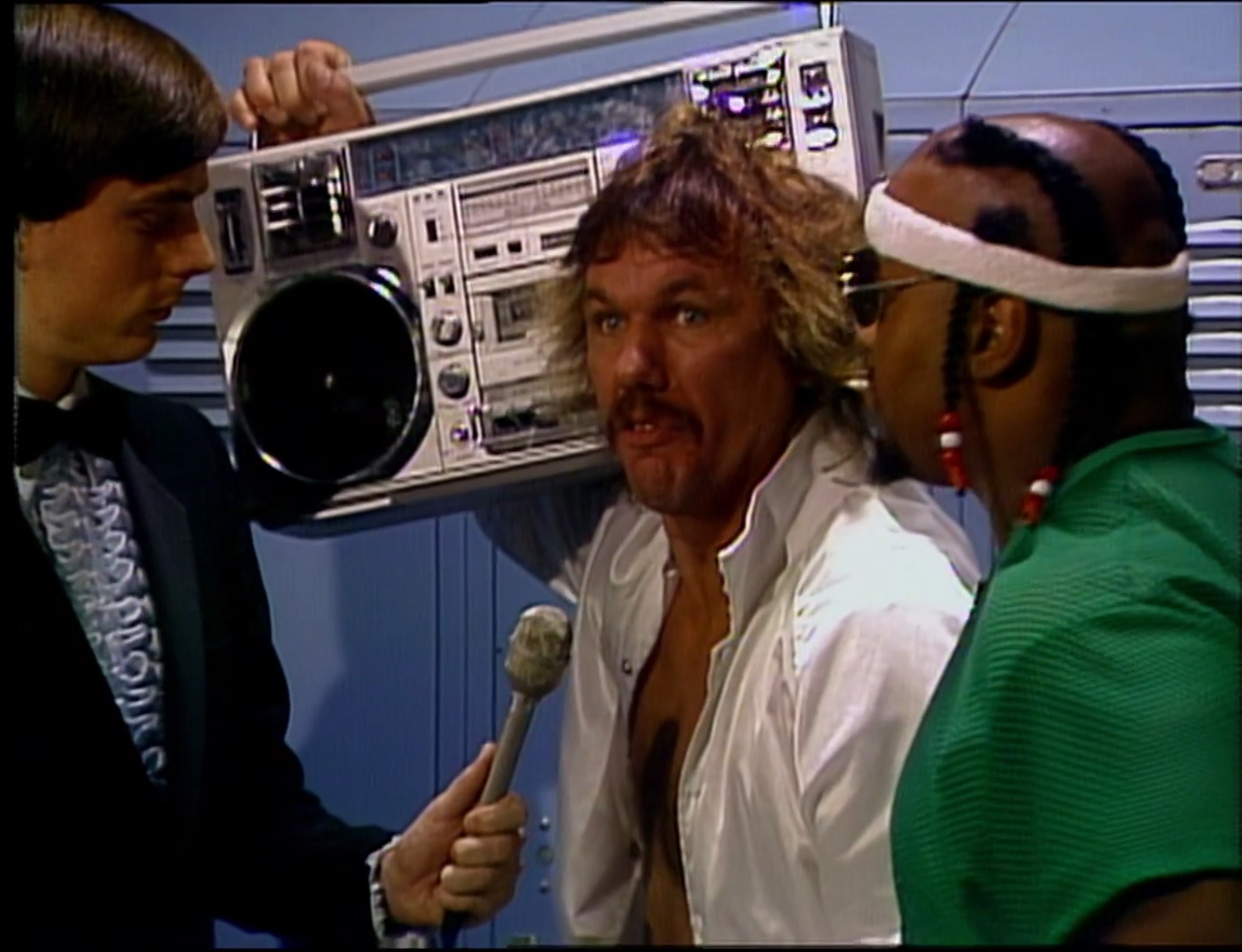 Match 2: Mike Von Erich versus Art Crews
Highlights:
For those unaware, Crews was a former NWA TV title holder in Central States.
Mike hooked a sunset flip but only got 1.
As he gave Crews a cross corner whip, a Crews flip went awry.
Mike then gave Crews another cross corner whip followed by a monkey flip.
While Mercer hyped the Cotton Bowl show on 10/27, Mike delivered a flying headscissors.
Mike then botched a leap frog as Crews couldn't get completely underneath him.
When Mike landed a high knee, he pinned Crews in 6:55.
Rating: ½*
Summary: Showcase match for Mike. Subtract ½* for the botch.
Match 3 for the NWA American tag team titles: Rock'n'Soul (champions) versus the Long Riders (w/ Gen. Skandor Akbar)
Highlights:
Zumhofe sent Scott into a clothesline by Parsons while the Dallas faithful chanted "rock'n'roll."
When Scott missed a diving head butt, Bill tagged in and hooked a standing wrist lock.
Tags were exchanged on both sides, and Zumhofe provided both Irwins with arm drags.
As Scott tagged in, Zumhofe used momentum to send him flailing over the timekeeper's table down to the floor.
Parsons tagged in and dropkicked Scott.
After Bill tagged in, Parsons supplied him with the same treatment.
He then backdropped Bill and followed with an elbow drop for 2.
While the Dallas faithful chanted "go, Ice, go," their hero leapfrogged Bill but ate a knee to the midsection.
Scott tagged in but missed a flying knee drop.
Hot tag Zumhofe.
With all four wrestlers in the ring, Scott mounted the second turnbuckle but nailed Bill instead of Zumhofe.
Bill then clotheslined Zumhofe, and the Long Riders stole the titles from the champs at 8:16.
WE HAVE NEW CHAMPIONS!
Rating: ***
Summary: Solid tag match that followed the formula. The LOOOOOONG heat segment on Parsons didn't lead to a molten hot tag, but the heels never seemed to be in too much jeopardy.
Conclusion: The Long Riders capture the American tag titles while Mike and Roberts won in enhancement matches. Also, Kevin's ready to take aim at Adams while Roberts provides a down-to-earth promo despite being a heel. Kerry wants to make sure Adams doesn't get away with what he did to Kevin, and Rock'n'Soul takes their lumps. What do you think , Robert?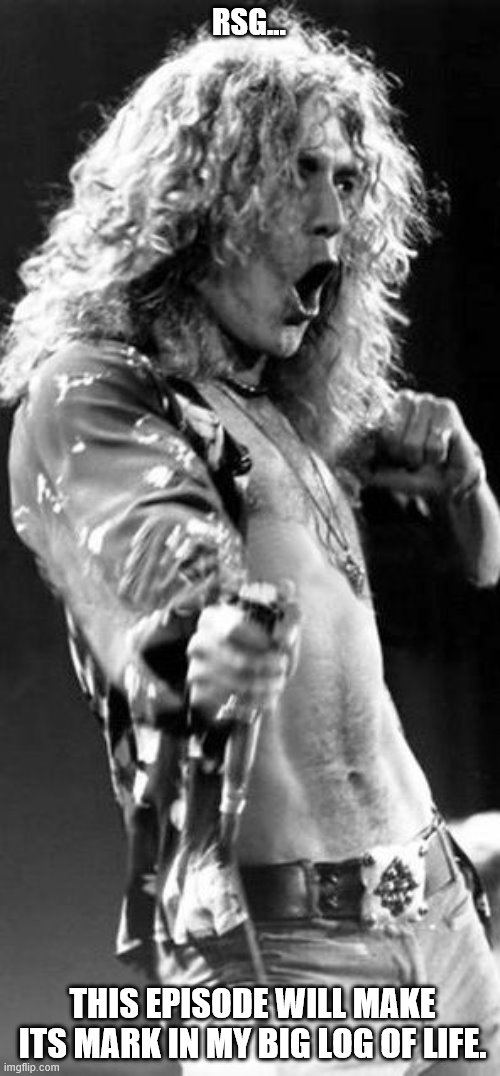 That's great to hear! Thanks for joining! Keep on rockin'!
TV Rating: NONE
Stay tuned for WCCW 10-20-84!
Comments? Suggestions? Send them to me at rsg@rockstargary.com and follow me on Twitter (@rockstargary202).
Custom Search