WELCOME TO ROCK STAR GARY REFLECTIONS!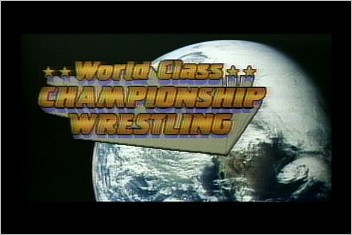 WCCW 9-11-82
Taped from Dallas, TX
Airdate: September 11, 1982 (taped 8/31)
Attendance: unknown
Hosted by Bill Mercer & Jay Saldi
Can David overtake Bundy in the main event? What's McGraw up to this week? Will Lothario swat down Superfly? Who will be this week's special guest? Let's find out!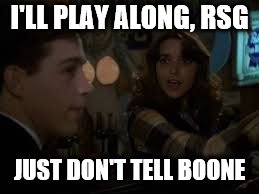 Thanks for stopping by, Katy. Hopefully this'll be a fun episode.
Opening montage.
Match 1: Brian Adias versus Roberto Renesto
Highlights:
While the Dallas faithful chanted "go Brian, go," Mercer and Saldi discussed Hulk Hogan's brother, Dizzy, coming to WCCW in the near future. For those unaware, Dizzy was portrayed by Ed Leslie.
Adias leap-frogged and dropkicked Renesto before giving him a cross corner whip and a botched flying headscissors.
When he slammed Renesto, Adias got 2.
He then delivered a hip toss, leap-frogged Renesto, almost botched a victory roll, and hooked an inside cradle.
1-2-3.
Adias won.
Rating: -*
Summary: Although I understand that Adias is a rookie, he needs to have moves polished before using them on TV.
Match 2: Superfly (w/ Arman Hussein) versus Jose Lothario
Highlights:
While Superfly distracted referee Bronko Lubich, Hussein unleashed some verbal diarrhea upon Lothario.
Speaking of Lothario, he applied a bear hug, but Superfly escaped.
As Superfly secured a nerve hold, Lothario used a left jab to knock Superfly silly.
Hussein then got up on the apron, so Lothario brought him in the ring the hard way.
When Lubich saw Hussein, he called for the bell.
Lothario won by DQ.
Rating: *
Summary: Boring snoozefest with a bit of psychology to resemble a wrestling match. What did you think of that decision, Katy?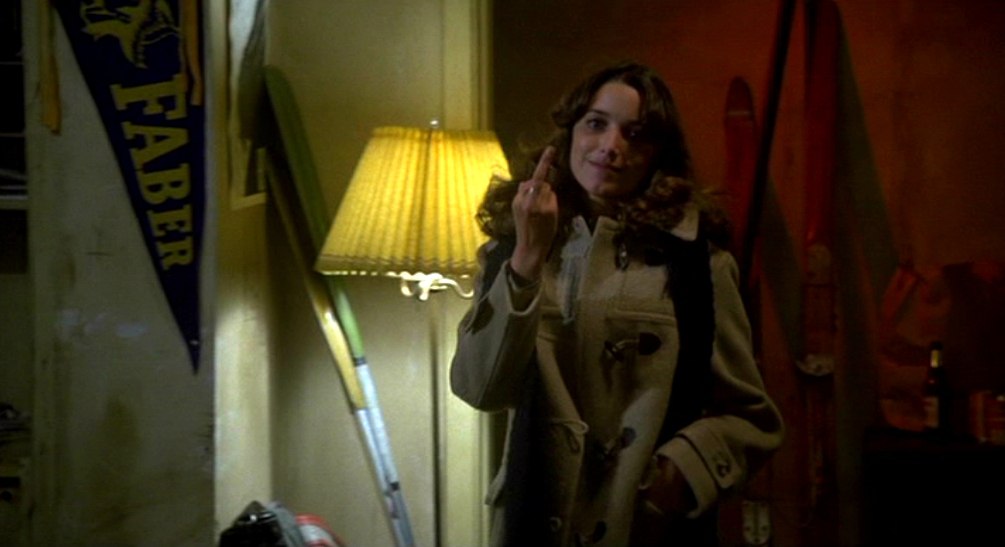 Hey, that's not nice! Kids, do NOT try this at home.
After the match, Lothario saunters after Hussein until Superfly delivers a double axe handle to him. Heel miscommunication puts Hussein down on the mat, and Lothario sends them packing.
Prior to the next match, Mercer interviews Gary Hart, in his infamous Cubs jacket, along with Kabuki. Hart then previews a new leg hold by Kabuki.
Match 3 (non-title): All-Asia champion Great Kabuki (w/ Gary Hart) versus Sal Olivares
Highlights:
Olivares quickly came out of the chute and dropkicked Kabuki.
When Kabuki responded with a thrust kick, he followed with a pair of knee crushers.
Referee Larry Hayes then checked on Olivares who couldn't continue.
As a result, Kabuki won.
Rating: DUD
Summary: Showcase match for Kabuki. If Kabuki had truly originated the knee crusher, his only protégé would be Curt Hennig. I've not seen other wrestlers used it as often as Hennig performed it during his career.
After the match, Bugsy McGraw hits the ring and nails Hart. He then pummels Kabuki until Hart trips him coming off the ropes. When Kabuki takes advantage, he mounts the top turnbuckle. Unfortunately for him, McGraw catches and tosses him down to the mat. Afterward, he riles up the Dallas faithful. Perhaps he started a protest with "eat me."
Match 4 (non-title): NWA American champion King Kong Bundy (w/ Arman Hussein) versus David Von Erich
Highlights:
Bundy brawled with David and tossed him to the floor.
Upon returning to the ring, David applied an Iron claw to Bundy's forehead.
Bundy rebounded with a slam and elbow drop for 2.
As David used a pair of shoulder blocks and high knees, he still couldn't take Bundy off his feet.
He then tossed Bundy to the floor, so Bundy took solace while regrouping with Hussein.
When he returned to the ring, Bundy hit a knee drop for 2.
Inadvertently, Bundy knocked down referee Bronko Lubich like a runaway train.
Larry Hayes replaced Lubich, but David dropkicked Bundy sandwiching Hayes in the corner. Seriously, he got SQUISHED.
After Lubich regained his composure, he called for the bell.
He ruled the bout a double-disqualification.
BOOOOOOOOOOOOOOOOOOOO!
Rating: *
Summary: Obviously, there's more to this story, so let's hope we see more of this feud going forward.
After the match, David and Bundy continue to brawl until the locker room empties to separate them. Mercer suggests a cage match between them, and I wouldn't mind seeing that. Your thoughts, Katy, and please be civil this time?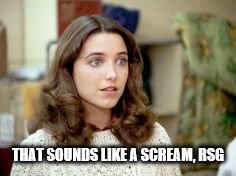 Conclusion: Well, two matches sounded promising, but neither provided a resolution. Let's hope next week's episode turns out better. What's that, Katy? Why do you have to leave so hurriedly?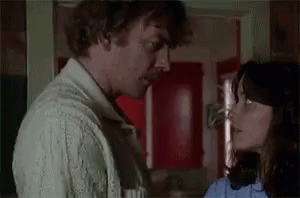 Ah. Say no more.
TV Rating: NONE
Stay tuned for WCCW 9-18-82!
Comments? Suggestions? Send them to me at rsg@rockstargary.com and follow me on Twitter (@rockstargary202).
Custom Search