WELCOME TO ROCK STAR GARY REFLECTIONS!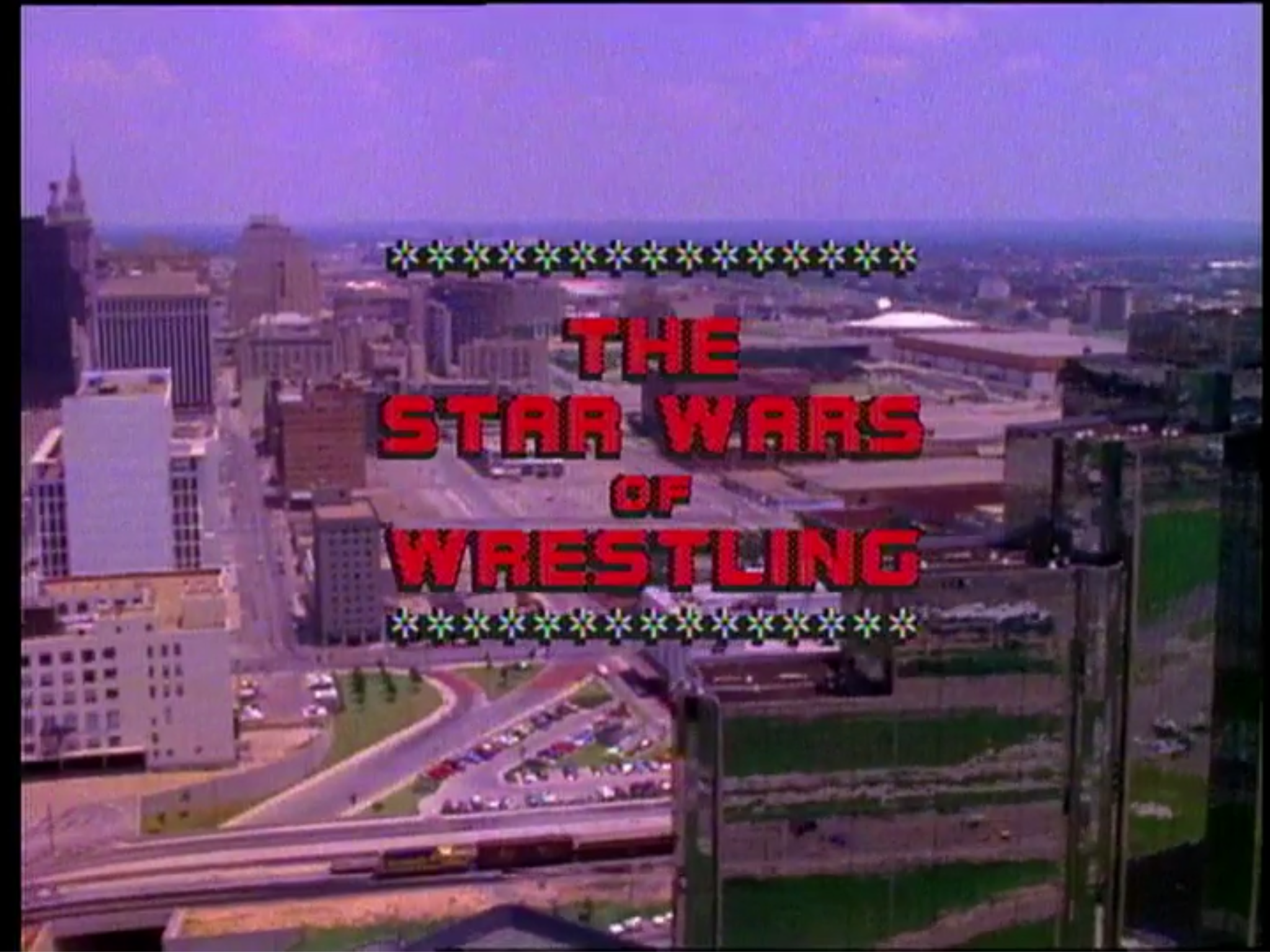 WCCW 8-28-82
Taped from Dallas, TX
Airdate: August 28, 1982 (taped 8/15)
Attendance: 18,000
Hosted by Bill Mercer
Will Kerry defeat Flair to become NWA World champion? Or will Flair find a way to keep his belt? Let's find out!
Opening montage.
To open the program, Mercer interviews Kerry who's ready to give "120%" to win the title. Flair rebuts stating that Kerry's not ready for prime time.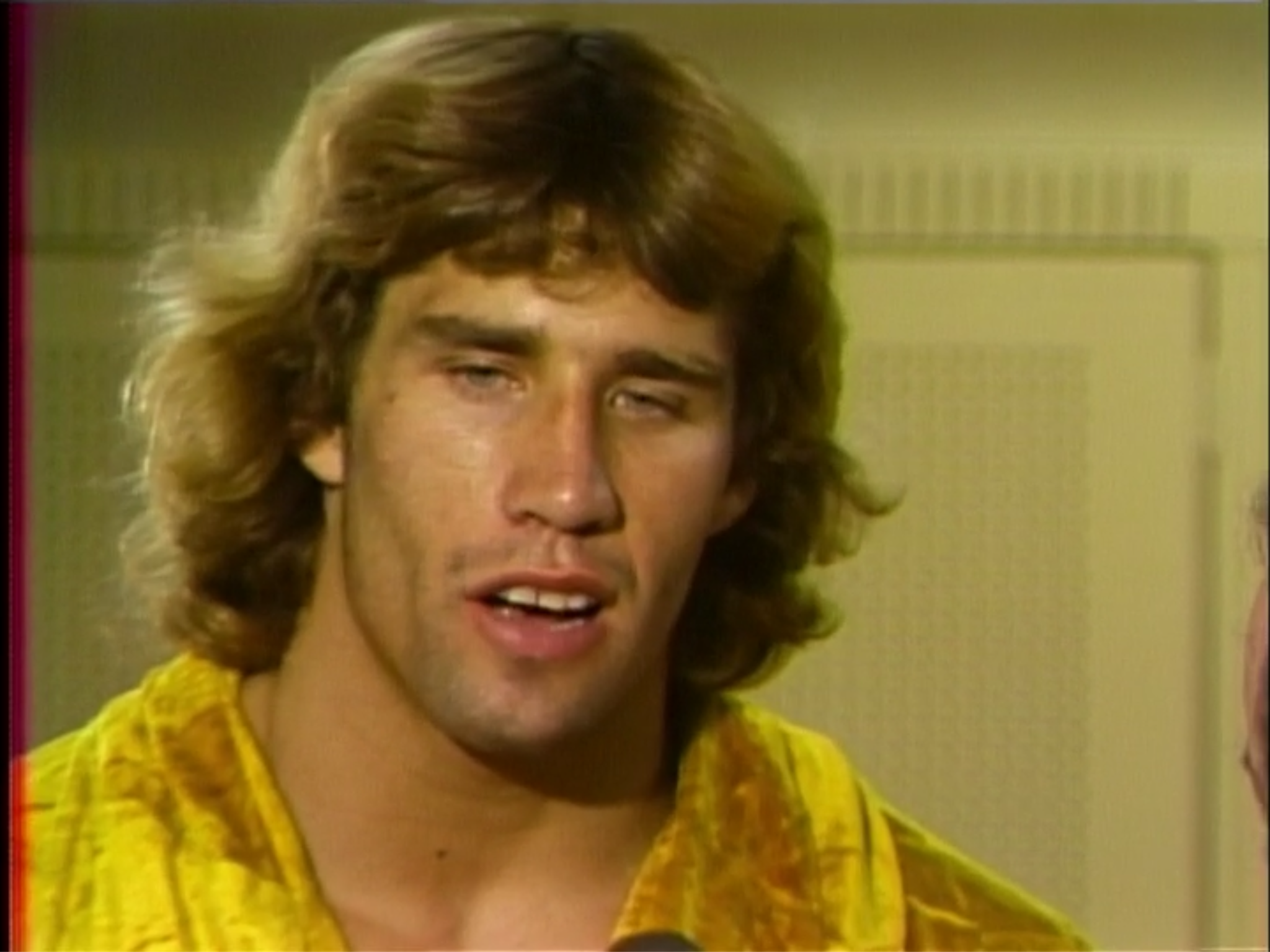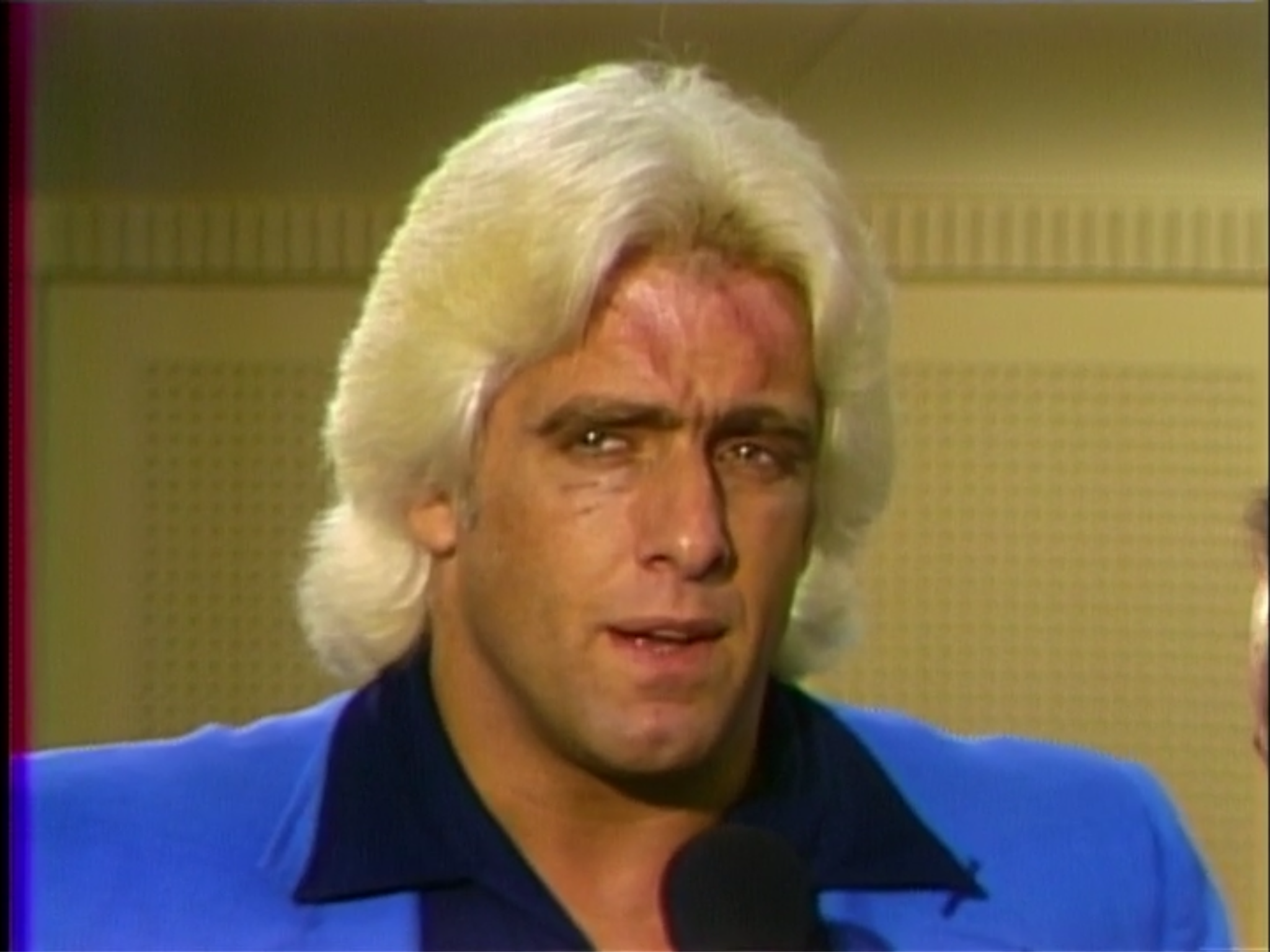 Match 1 for the NWA World title (2 out of 3 falls): "Nature Boy" Ric Flair (champion) versus Kerry Von Erich
Highlights:
FALL ONE:
According to ring announcer Marc Lowrance, the NWA designated Alfred Neely to be the special referee for this match.
Flair countered a head lock with a wrist lock which he promptly lost.
When Kerry blocked a leap frog, he hooked a somersault roll-up but couldn't achieve a 1-count.
He then secured a sunset flip for 2.
As he blocked a hip toss, Kerry delivered one of his own.
Flair then tossed Kerry down to the concrete floor yet returned him to the ring the hard way.
After Kerry exploded with some right hands, a Flair flop ensued.
He then gave Flair a cross corner whip followed by a back drop.
While the Dallas faithful chanted "go Kerry, go," Flair deposited their hero to the mat with a back elbow for 2.
He then slammed Kerry but missed an elbow drop.
When Kerry won a battle for an abdominal stretch, he also applied an Iron claw to Flair's midsection. Clever!
Flair escaped, ducked a roundhouse punch, and delivered a belly-to-back suplex for another 2.
As Kerry rebounded with a pair of dropkicks, he missed a third attempt.
Flair then guillotined Kerry on the top rope, followed with a knee drop, but couldn't get 3.
Upon hitting a piledriver, Flair almost got 3.
He then made a second attempt, but Kerry countered with a back drop.
When Kerry returned the favor with his own knee drop, he attempted an Iron claw to Flair's forehead.
Flair escaped and traded blows with Kerry.
As Kerry attempted a discus punch, Flair ducked; hence, Kerry inadvertently nailed Neely.
Kerry then delivered a cross body block and earned a false count because Neely was

OUT COLD

.
After David Manning replaced Neely, Kerry escaped a vertical suplex attempt and hooked a sleeper.
Flair lost consciousness, and the bell rang.
When Manning raised Kerry's arm, Neely revived yet overturned Manning's ruling.
He then conferred with Manning and Bronko Lubich before raising Flair's arm.
As a result, Flair won the first fall by DQ.
FALL TWO:
Following a commercial break, Kerry knocked Flair silly in the corner.
He then reversed a cross corner whip and hooked another sleeper.
As Flair used momentum, he sent Kerry between the ropes down to the concrete floor.
Kerry then grabbed Flair by the boot and rammed his right leg into the apron.
When Kerry mounted the second turnbuckle, he delivered an elbow smash.
He then gave Flair a cross corner whip resulting in a Flair flip.
After Flair countered a side head lock with a knee crusher, he pummeled Kerry's knee mercilessly.
Kerry then sought refuge outside the ring; however, upon returning to the apron, he received a suplex from Flair.
As Flair hit an elbow drop, he applied a figure-four leg lock.
Should Kerry submit, Flair would win two falls to zero.
Instead, Kerry reversed the hold until Flair made the ropes.
Flair then tried to reapply the hold, but Kerry countered with an Iron claw.
While the claw

BUSTED OPEN

Flair, Kerry took him down to the mat for 2.
When he continued to apply pressure with it, Kerry pinned Flair.
The match was tied 1-1.
FALL THREE:
A bloodied Flair began the fall by repeatedly hammering him, but Kerry responded with a successful discus punch.
When both wrestlers shoved him away while brawling with one another, Neely called for the bell.
The bout was ruled a double –disqualification, so Flair retained.
BOOOOOOOOOOOOOOOOOO!
Rating: ***½
Summary: While I understand that Flair couldn't lose the title, a double DQ with a hand-picked referee didn't help either wrestler. It was obvious that Kerry could hang with Flair despite his lack of scientific skills. Hopefully, a rematch will be scheduled soon, and a true winner will be determined.
After the match, Brian Adias, Jose Lothario, Manning, Lubich, and Neely try with all their might to separate Kerry and Flair. Ultimately, Kerry nails Flair sending him over the top rope to the concrete floor. Fritz enters the ring, argues with Neely, and gets into a pull-apart brawl with him. Despite not winning the title, Kerry receives tremendous adulation from the Dallas faithful.
Conclusion: Do you REALLY need my recommendation? A World title match that absorbs an entire 1-hour program will always get my vote. Flair knew how to corral the young Kerry and helped him become a wrestling legend himself. GET ALL THIS!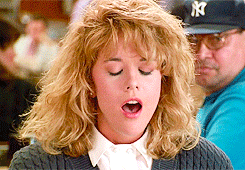 TV Rating: NONE
Stay tuned for WCCW 9-4-82!
Comments? Suggestions? Send them to me at rsg@rockstargary.com and follow me on Twitter (@rockstargary202).
Custom Search