WELCOME TO ROCK STAR GARY REFLECTIONS!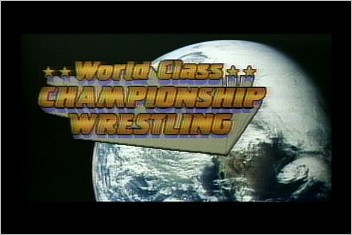 WCCW 8-14-82
Taped from Dallas, TX
Airdate: August 14, 1982 (taped 8/3)
Attendance: unknown
Hosted by Bill Mercer
How will Madril fare against Flair? Will Lothario give Kabuki his comeuppance? How does Nick Rivers play a part in all of this? Let's find out!
Opening montage.
Prior to the first match, Mercer interviews Kevin Von Erich who previews the main event. Hopefully, it's not too bad.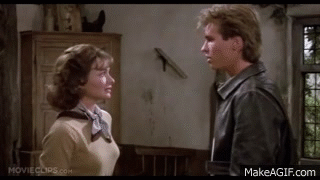 Match 1: Superfly (w/ Arman Hussein) versus Sal Olivares
Highlights:
Olivares dropkicked Superfly but couldn't take him off his feet.
When Superfly slammed Olivares, Bugsy McGraw came to ringside in his own unique style.
Superfly then clotheslined Olivares while McGraw tossed a pair of water balloons at Hussein.
As Superfly slammed him, he mounted the second turnbuckle, but McGraw pelted him with a water balloon.
Superfly then hit a flying stomp and hooked an odd Torture Rack submission hold.
While Olivares submitted, Superfly won.
/ul>
Rating: ½*
Summary: Showcase match for Superfly with some comedy from McGraw.
After the match, Mercer interviews Hussein with Superfly. Perhaps Hussein should investigate McGraw further.
Match 2: Magic Dragon & Great Kabuki versus Jose Lothario & Blue Demon
Highlights:
Kabuki monkey-flipped Demon and delivered a thrust kick during a wrist lock.
As Lothario tagged in, Kabuki took him down with another thrust kick.
Demon then backdropped Dragon but ate a crescent kick.
When tags were exchanged on both sides, Lothario nailed Kabuki for 2.
All four wrestlers were in the ring while chaos ensued.
As a result, referees David Manning and Bronko Lubich threw the match out.
/ul>
Rating: DUD
Summary: Just a taste of Lothario versus Kabuki.
After the match, Mercer interviews Lothario who should notify Fritz immediately that he wants a series of matches against Kabuki.
Match 3: Kevin Von Erich versus "Captain" Frank Dusek
Highlights:
Kevin and Dusek botched a back drop but compensated with a pair of amateur wrestling moves to earn a 1-count.
When he delivered an elbow drop, Kevin got 2.
He then gave Dusek a cross corner whip followed by a knee to the midsection.
As he gave Dusek another cross corner whip, Kevin followed with a huracanrana.
1-2-3.
Kevin won.
Rating: *½
Summary: Showcase match for Kevin as Dusek brought nothing to the match. Methinks Dusek may be preoccupied with other things.
Prior to the main event, Mercer interviews Madril. Let's hope he has a good strategy against Flair.
Match 4 (non-title): NWA World champion "Nature Boy" Ric Flair versus Al Madril
Highlights:
Flair leapfrogged Madril but received a hip toss.
As Madril reversed a cross corner whip, he hooked a sleeper.
He then took Flair down to the mat for 2.
When Flair gave Madril a knee drop for 2, the Dallas faithful clamored for Kerry.
Flair then applied an abdominal stretch, took down Madril, and got another 2.
After he delivered a back elbow, Flair hit a knee drop but couldn't get 3.
Madril then reversed a cross corner whip and secured his own abdominal stretch.
As Flair escaped, he missed an elbow drop.
With two minutes remaining, Madril hooked a sunset flip for 2.
Madril then secured a backslide for another 2.
Next, a mid-ring collision occurred with a minute left in the time limit.
Flair then mounted the top turnbuckle, but Madril caught and slammed him down to the mat.
When Madril applied a figure-four leg lock, the time limit expired before Flair could submit.
Referee Bronko Lubich ruled the bout a time-limit draw.
/ul>
Rating: **1/2
Summary: Flair made Madril look formidable in this ten-minute saga, and I wonder how he'll fare against Kerry at Wrestling Star Wars on 8/15.

After the match, Madril gives Flair a cross corner whip resulting in a Flair flip.

Mercer then interviews an agitated Flair who cuts a promo on Madril. I've got a sneaky suspicion that he'll make a hasty retreat in the near future.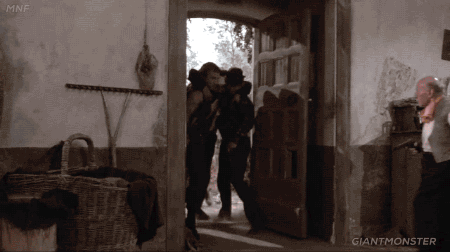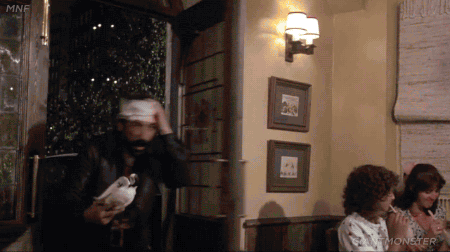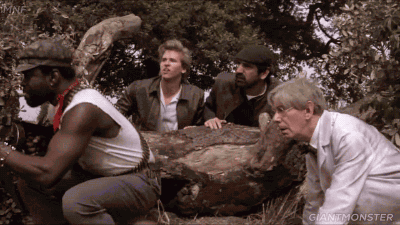 Conclusion: While this show is quite entertaining with the Flair-Madril time-limit draw, I expect the matches from the supershow to be genuinely explosive.
TV Rating: NONE
Stay tuned for WCCW 8-21-82!
Comments? Suggestions? Send them to me at rsg@rockstargary.com and follow me on Twitter (@rockstargary202).
Custom Search