WELCOME TO ROCK STAR GARY REFLECTIONS!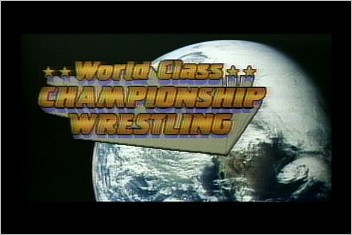 WCCW 08-07-82
Taped from Dallas, TX
Airdate: August 7, 1982 (taped 8/3)
Attendance: unknown
Hosted by Bill Mercer
Surely you can't be serious that Kerry and Madril can defeat over 900 pounds of Bundy and Superfly? Let's find out!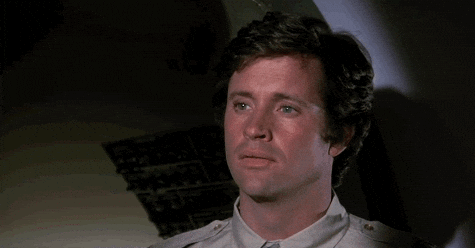 Opening montage.
Mercer interviews Adias to open the show.
Match 1: The Great Kabuki (w/ Gary Hart) versus Roberto Renesto
Highlights:
Kabuki delivered a series of thrust kicks followed by a series of palm thrusts to Renesto's chest.
1-2-3.
Kabuki won.
Rating: DUD
Summary: Showcase match for Kabuki. Renesto would have greatly benefitted from a life preserver.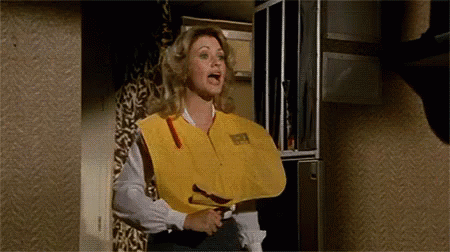 After the match, Jose Lothario enters the ring to challenge Kabuki.
Match 2: Brian Adias versus "Captain" Frank Dusek
Highlights:
While Mercer shilled the 8/15 show at Reunion Arena, Dusek reversed a cross corner whip but came up empty on his follow-through.
Shortly after, Dusek delivered a knee to Adias' midsection while the Dallas faithful chanted "go Brian, go."
Dusek then gave Adias an atomic drop and hooked an inside cradle for 2.
As two minutes remained, Adias gave Dusek a cross corner whip and escaped a suplex.
He then attempted a roll-up, but Dusek used momentum to send him face-first into the top turnbuckle for 2.
When Dusek disputed referee David Manning's count, Adias secured a roll-up.
1-2-3.
Adias won.
Rating: *½
Summary: Quite the upset, yet Dusek has no one else to blame but himself.
After the match, Dusek grabs the microphone and informs Manning that he's "gonna pay." Don't lose your composure, Dusek, or this'll happen to you.
Following a commercial break, Mercer interviews McGraw who brought Roscoe the Clown with him and wants to go to war against the clowns behind H & H Ltd.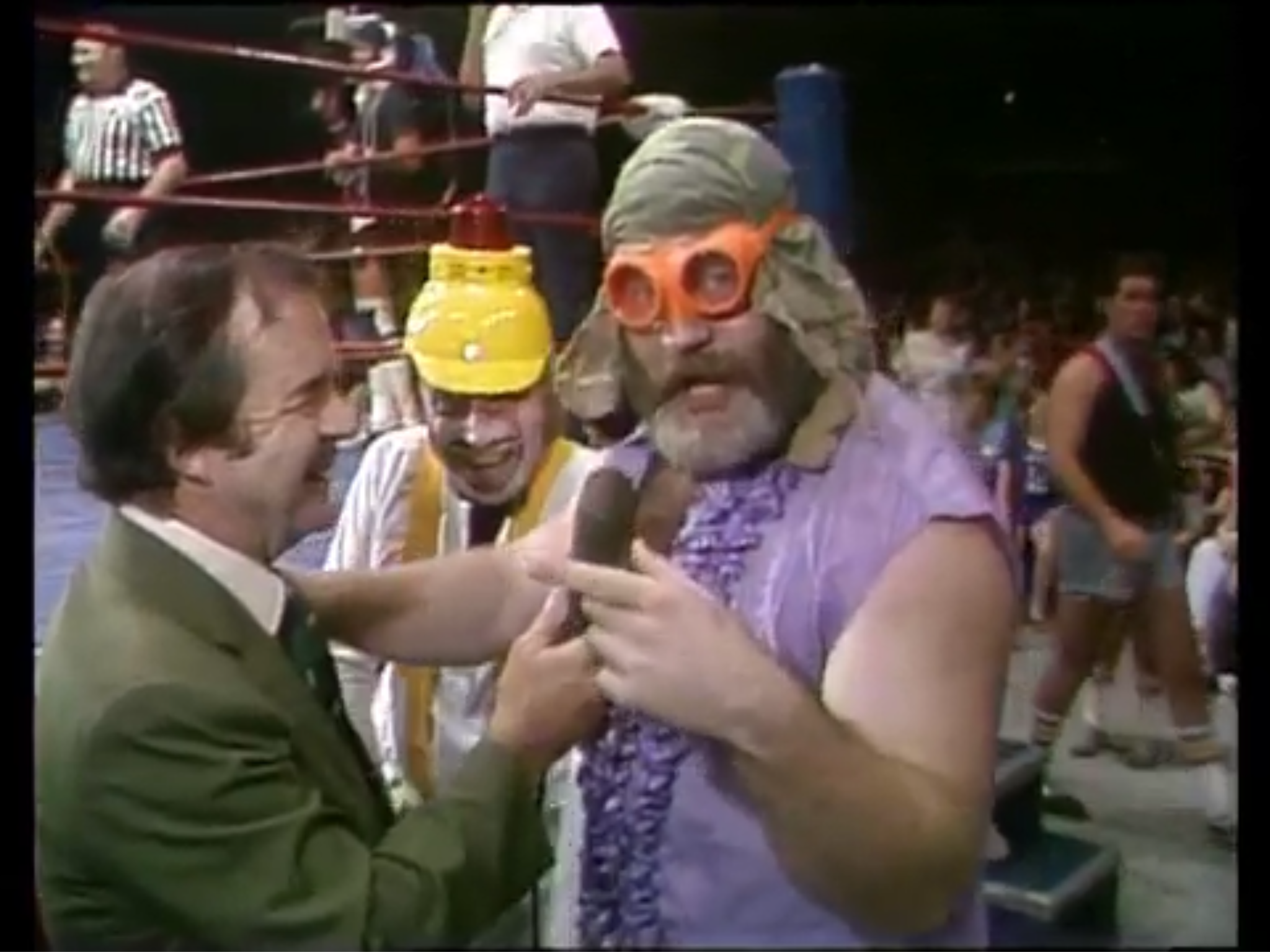 Match 3 (non-title): NWA Texas champion "Wild" Bill Irwin (w/ Arman Hussein) versus Bugsy McGraw (w/ Roscoe the Clown)
Highlights:
After Irwin missed a pair of elbow drops, McGraw didn't.
While the Dallas faithful chanted "Bug-sy," their hero obtained a beverage from a hospitable spectator.
Irwin came back with a kick for 2.
When Roscoe handed him a bucket, McGraw doused Irwin with chicken feathers.
Irwin then hightailed it backstage, and McGraw won by countout.
Rating: *
Summary: More spectacle than substance. Methinks Irwin flipped a switch.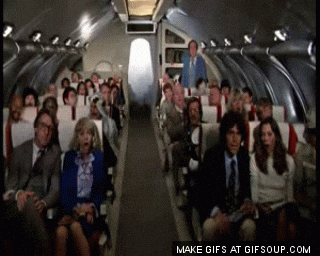 Prior to the main event, Kerry and Madril discuss Bundy and Superfly. Afterward, Hussein, Bundy, and Superfly cut a promo on the champs.
Match 4 (non-title): WCCW World tag team champions the "Modern Day Warrior" Kerry Von Erich & Al Madril versus NWA American champion King Kong Bundy & Superfly (w/ Arman Hussein)
Highlights:
Getting a bird's-eye view from ringside was NWA World champion "Nature Boy" Ric Flair.
Holy belly busters, Batman! There's no way that Ray Candy was portraying Superfly. Rumors have Jim Harris (the future Kamala) in this role, but I cannot confirm it. What does the Moral Majority say about it?
And there you have it, folks.
As Superfly slammed him, he splashed Madril for 2.
Tags were exchanged on both sides while Kerry gave Bundy a knee drop.
When Superfly tagged in, he hip-tossed Kerry.
Tags were exchanged again on both sides, and Bundy delivered a knee drop to Madril for 2.
After Kerry tagged in, Flair encouraged Bundy to soften up Kerry for him.
While the Dallas faithful chanted "go Kerry, go," their hero applied an Iron claw to Bundy.
Shortly after, Kerry hit a discus punch to Bundy and slammed him.
1-2-3.
Madril and Kerry won.
Rating: **
Summary: The champs overcame a huge weight disadvantage and defeated the monsters of H&H Ltd.
After the match, Flair gets up on the apron to stare down Kerry who pantomimes wearing the NWA World title.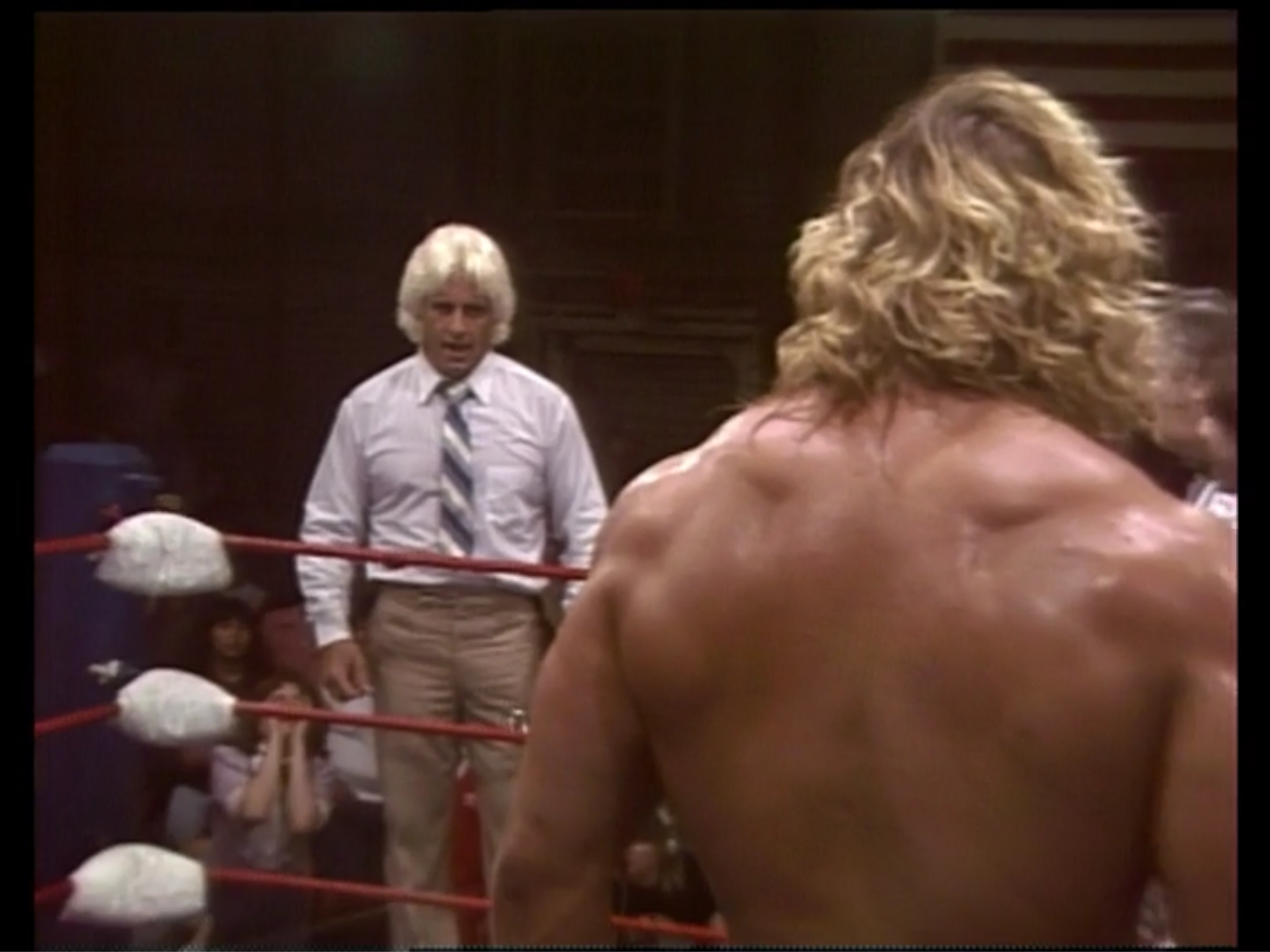 Following a commercial break, Mercer interviews Flair who's both impressed and surprised by Kerry. He then runs down both the Dallas Cowboys and Mavericks while stating "(Dallas) needs a champion."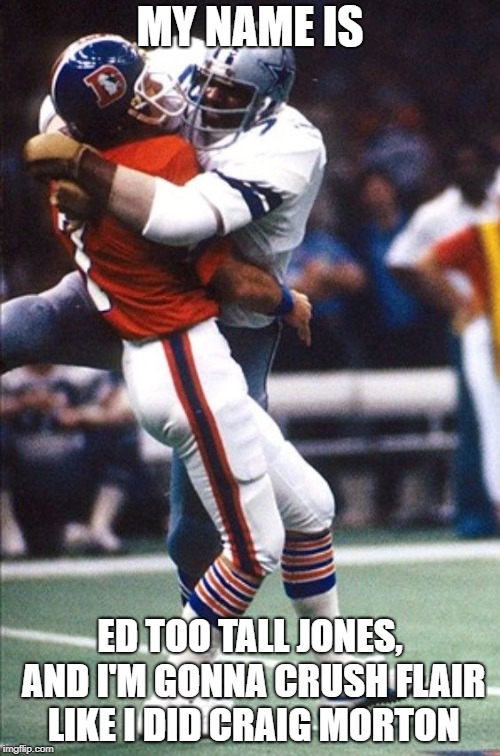 Methinks Flair owes Jones some kamikazes.
Conclusion: Well, folks, if you're not ready for Wrestling Star Wars, then you're either high as a kite or completely unplugged.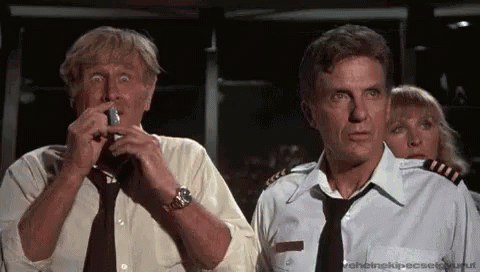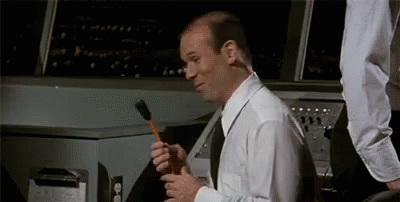 TV Rating: NONE
Stay tuned for WCCW 8-14-82!
Comments? Suggestions? Send them to me at rsg@rockstargary.com and follow me on Twitter (@rockstargary202).
Custom Search