WELCOME TO ROCK STAR GARY REFLECTIONS!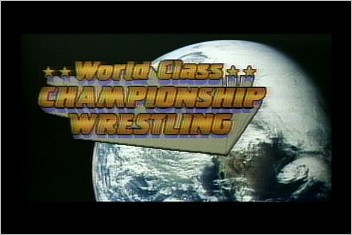 WCCW 7-31-82
Taped from Dallas, TX
Airdate: July 31, 1982 (taped 7/20)
Attendance: unknown
Hosted by Bill Mercer & Jay Saldi
How will Kevin fare against Irwin and become Texas champion? What hijinks can McGraw give us this week? Also, has a special guest joined us this week? If so, who is it? Let's find out!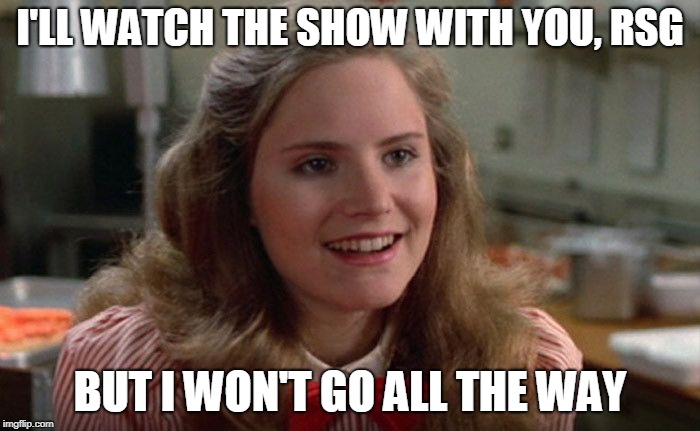 That's OK, Stacy. Welcome aboard!
Opening montage.
Match 1: The "Modern Day Warrior" Kerry Von Erich versus Pete Montrose
Highlights:
Kerry delivered a knee drop followed by a discus punch.
1-2-3.
Kerry won.
Rating: DUD
Summary: Extremely brief showcase match for Kerry. Let's hope Montrose got paid enough for gas money.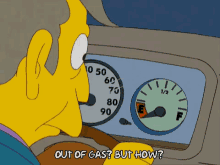 At ringside, Mercer interviews McGraw. Unfortunately, this week, he's without his gorilla costume. McGraw then laughs at Kabuki's fear of apes.
Match 2: "Captain" Frank Dusek versus Bugsy McGraw
Highlights:
While McGraw was unusual as a heel, he's certainly unorthodox as a babyface.
An elbow smash by McGraw sent Dusek flailing to the floor.
As they criss-crossed, McGraw tripped Dusek.
Another criss-cross led to Dusek outsmarting himself by getting stomped.
When McGraw pulled a cooler from his collection of weapons, he splashed cold water on his face. Considering it's mid-July with hot lights and no air conditioning in the Sportatorium, that's a novel idea.
Dusek then berated him to return to the ring. That earned him a cold-water bath. I foresee shrinkage.
After he delivered an elbow drop, McGraw pinned the flabbergasted Dusek.
Rating: *
Summary: Clever hijinks by McGraw were the key to victory, and the Dallas faithful ate it up with a spoon.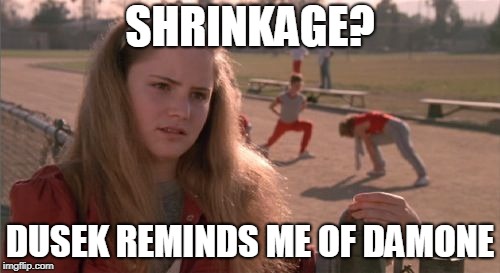 Prior to the next match, Jose Lothario challenges either Kabuki or Dragon in El Solitario's honor. When Hussein lips off to him, Lothario calls him a "coward."
Match 3: Magic Dragon & Kabuki (w/ Gary Hart & Arman Hussein) versus Roberto Renesto & Brian Adias
Highlights:
While the Dallas faithful chanted "We Want Bugsy," Adias dropkicked Kabuki.
Tags were exchanged on both sides as Dragon delivered a thrust kick to Renesto.
When tags were exchanged again, Adias dropkicked Kabuki for a second time.
Dragon tagged in, but he and Adias miscommunicated on a leap frog versus dropkick debate. Oops.
As Adias gave Dragon a swinging neckbreaker, he got a 1-count.
He then hooked an inside cradle for another 1-count.
After Kabuki tagged in, the Dallas faithful chanted "go Brian, go."
Adias then hooked a sleeper, but Dragon interfered.
When Renesto tagged in, Dragon mounted the top turnbuckle, backflipped off, and hit a superkick.
Kabuki tagged in and monkey-flipped Renesto.
As he delivered a thrust kick, Kabuki landed a pair of shots to the solar plexus.
1-2-3.
Kabuki and Dragon won.
Rating: *
Summary: Showcase match for Kabuki and Dragon.
Next, we revisit the Harley Race-Kerry Von Erich match from Texas Stadium back on 6/6. Mercer then sits down with Kerry who discusses his past encounters with Race. After he confidently mentions his upcoming match against "Nature Boy" Ric Flair on 8/15, Kerry describes the finish of his match against Race from his point-of-view. Afterward, he feels that if he can beat Race, he can also defeat Flair.
Prior to the main event, Irwin declares it a non-title match.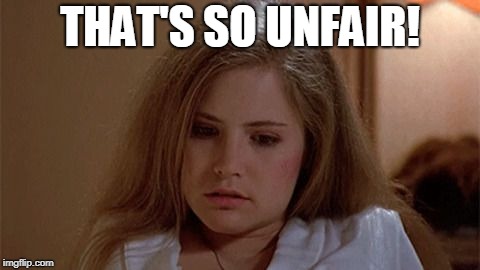 I concur, Stacy.
Match 4 (non-title): NWA Texas champion "Wild" Bill Irwin versus Kevin Von Erich
Highlights:
While the Dallas faithful chanted "go Kevin, go," Irwin hip-tossed their hero.
As Kevin gave Irwin a cross corner whip, he followed with a flying headscissors.
According to Saldi, Irwin officially joined H & H Ltd.
Kevin then monkey-flipped Irwin while Saldi could not remain objective.
When Saldi hyped the Race-Bundy match on 8/15 for the American title, Kevin slammed Irwin.
He then attempted a splash but ate knees.
After Irwin put a knee into Kevin's midsection, Kevin reversed a cross corner whip.
He then gave Irwin another monkey flip, hooked a victory roll, and pinned Irwin.
Rating: ***
Summary: Although this wasn't a title shot, Kevin put himself in great position for one in the near future.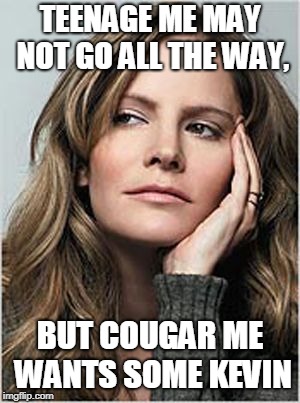 After a commercial break, Mercer interviews Kerry at ringside.
Conclusion: Similar to last week, the main event coupled with McGraw's sideshow make this a worthwhile episode. Check it out!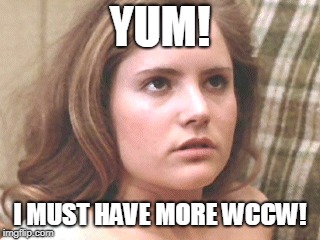 Thanks for hanging out, Stacy! See you again soon!
TV Rating: NONE
Stay tuned for WCCW 8-7-82!
Comments? Suggestions? Send them to me at rsg@rockstargary.com and follow me on Twitter (@rockstargary202).
Custom Search