WELCOME TO ROCK STAR GARY REFLECTIONS!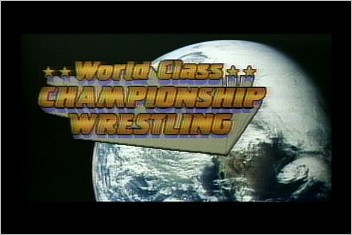 WCCW 7-17-82
Taped from Dallas, TX
Airdate: July 17, 1982 (taped 7/4)
Attendance: unknown
Hosted by Bill Mercer & Jay Saldi
Can Madril defeat Irwin to win the Texas title? What's next in the Dusek-Manning saga? Who will join me to bring you all of this great action?
Opening montage.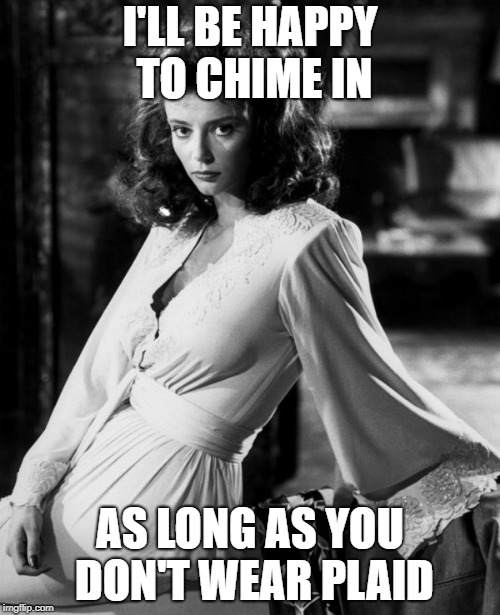 Excellent, Juliet! I hope you enjoy the show!
Match 1: Magic Dragon (w/ Arman Hussein) versus Roberto Renesto
Highlights:
After a backflip, Dragon hit a superkick.
According to Saldi, Gary Hart placed a $10,000 bounty upon Kerry Von Erich, and Kabuki was first in line to try to collect.
Renesto gave Dragon a back elbow followed by a monkey flip.
Unfortunately for Renesto, Dragon landed on his feet and delivered another superkick.
He then hooked the rolling sleeper and defeated Renesto.
Rating: DUD
Summary: Showcase match for Dragon.
Match 2: "Captain" Frank Dusek versus Brian Adias
Highlights:
Adias countered a hip toss by Dusek with one of his own.
When Dusek attempted a slam, Adias fell atop him for 2.
Dusek then countered a side head lock with a backbreaker.
As he hooked a surfboard, two minutes remained in the match.
Dusek then delivered a gutwrench suplex followed by a Boston crab.
After Adias escaped, he got a 1-count.
With one minute left, Adias dropkicked Dusek.
He then suplexed Dusek for 2.
When he powerslammed Dusek, Adias got another 2.
He then backdropped Dusek but couldn't get 3.
As Dusek exited the ring, the bell rang.
Is it a time-limit draw?
For some unknown reason, Adias was declared the victor.
Rating: **
Summary: The Dusek-Manning rivalry continues...
After the match, Dusek prevents Manning from leaving, gets into a shoving match, and rips Manning's shirt. Manning then nails and dropkicks Dusek who gets tied up in the ropes. Bronko Lubich enters the ring to subdue Manning. While the Dallas faithful chants "go David, go," their hero tosses his torn shirt in Dusek's face before leaving.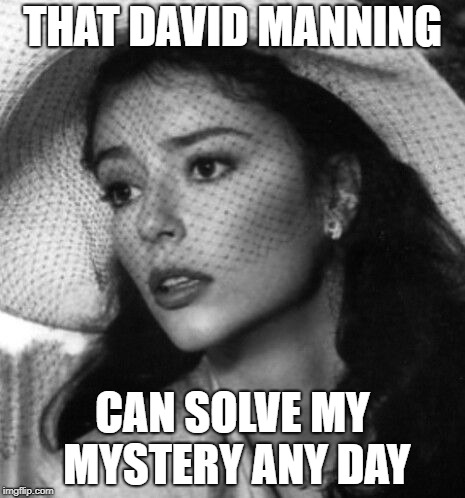 Wow, Juliet! And you've not even seen a Von Erich on this show.
Match 3: Superfly (w/ Arman Hussein) versus Larry Dwyer (w/ Bugsy McGraw)
Highlights:
For those unaware, Dwyer also went by the name Larry Hayes and worked as a referee.
McGraw brought a plethora of weapons with him to the ring while taunting Hussein.
According to Mercer, McGraw quit H & H Ltd. because of Superfly.
While the Dallas faithful chanted "We Want Bugsy," Superfly guillotined Dwyer with the top rope.
He then slammed and splashed Dwyer.
As he mounted the second turnbuckle, Superfly SQUISHED Dwyer.
GET OUT THE SPATULA!
1-2-3.
Superfly won.
Rating: ½*
Summary: Showcase match for Superfly.
After the match, Superfly tries to slam Dwyer again, but Bugsy trips him to a raucous ovation. Bugsy then provides his Curly Joe impression as a means to taunt Superfly. Ultimately, Dwyer exits the ring via stretcher.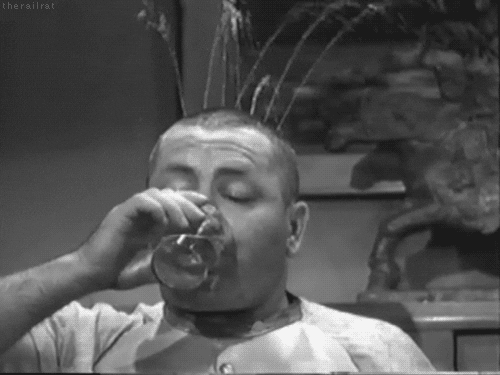 At Madril's apartment, Mercer interviews him. Madril's hobby is collecting Elvis Presley memorabilia. I hope Irwin doesn't cause him to be all shook up.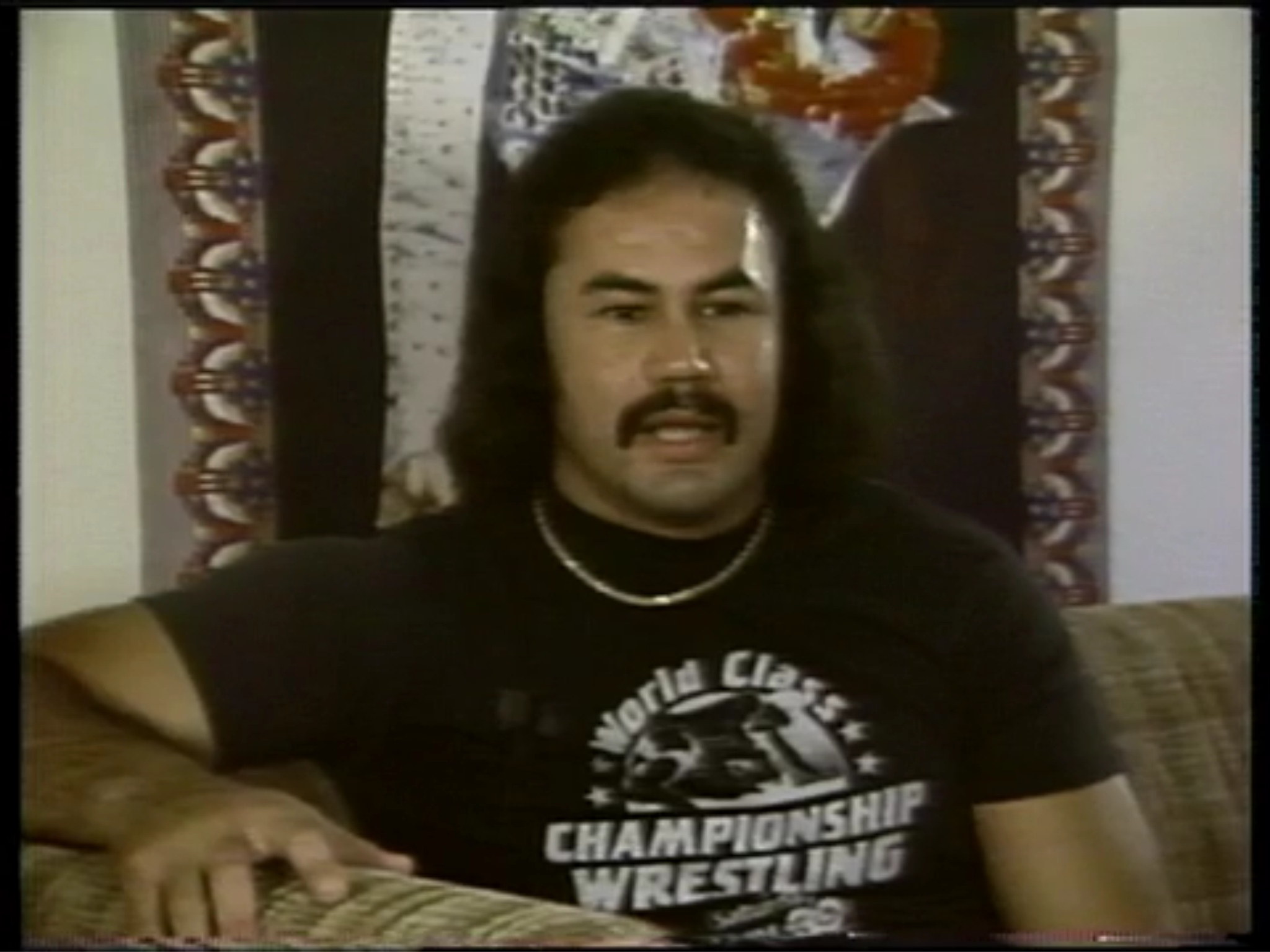 Back at the Sportatorium, Mercer interviews Manning who coaches amateur wrestling when he's not fighting with Dusek.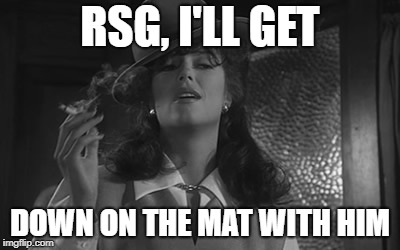 Match 4 for the NWA Texas title: "Wild" Bill Irwin (champion) versus Al Madril
Highlights:
While the Dallas faithful taunted him with a "Chauncey" chant, Irwin slammed Madril for 2.
He then slammed him again, hit an elbow drop, and got another 2.
When Madril tossed him to the floor, he rammed Irwin face-first into the apron.
Irwin rebounded with a bicycle kick but couldn't get 3.
As he rammed Madril face-first into the apron, Irwin put a knee into the midsection.
He then gave Madril a cross corner whip and low-bridged him to the floor.
After Irwin made him HIT THE POLE, Madril was

BUSTED OPEN

.
Irwin then tried to ram him again but HIT THE POLE himself.
When Madril slammed him on the floor, he hooked a figure-four leg lock.
Referee Bronko Lubich then called for the bell ruling the match a double count-out.
BOOOOOOOOOOOOOOOOOOOO!
Irwin retained.
Rating: *
Summary: More of a brawl than a match so hopefully there will be a better rematch soon.
Conclusion: Although the title match disappointed me, the Manning-Dusek story along with Bugsy's antics made the show entertaining. What did you think, Juliet?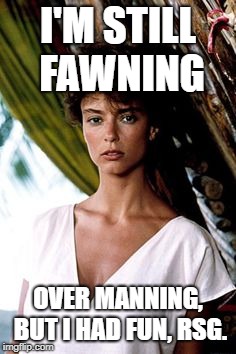 That's great! I hope to see you again in future reflections.
TV Rating: NONE
Stay tuned for WCCW 7-24-82!
Comments? Suggestions? Send them to me at rsg@rockstargary.com and follow me on Twitter (@rockstargary202).
Custom Search