WELCOME TO ROCK STAR GARY REFLECTIONS!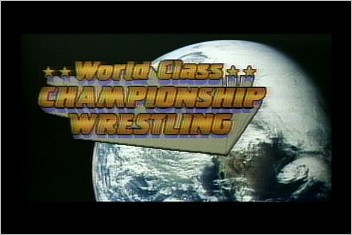 WCCW 07-16-83
Taped from Dallas, TX
Airdate: July 16, 1983 (taped 07/01)
Attendance: unknown
Hosted by Bill Mercer
Can Garvin put a speed bump along Kevin's road as American champion? Will Roberts and Mongol get the better of Brody and Parsons? What's the latest news on Garvin and David? And who will make her presence felt for tonight's reflection?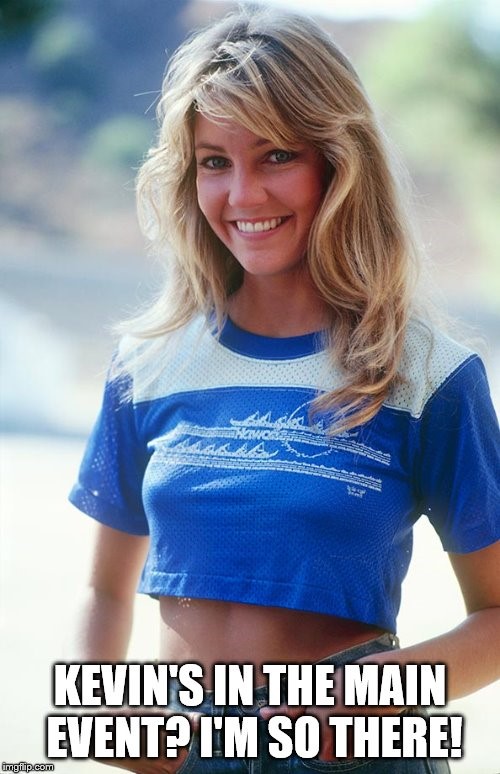 Heather, glad you joined us! Buckle up for a fun ride.
Opening montage.
Match 1: Johnny Mantell versus Rip Rogers
Highlights:
Rogers hip-tossed Mantell but ate an elbow smash.
When Mantell slammed him, he got 2.
He then leap-frogged Rogers but received a back elbow.
As Rogers landed a fist drop, he only got 1.
Mantell rebounded with a clothesline for 2.
After he placed a knee into Rogers' midsection, Mantell applied a side-Russian leg sweep.
1-2-3.
Mantell won.
Rating: DUD
Summary: Showcase match for Mantel and the pure definition of a prelim match. Even I had to hit the concession stand for this one.
Following a commercial break, Mercer interviews Buddy Roberts with Terry Gordy. Roberts claims he got a clean victory over Parsons as well as doctors' orders to "wear a helmet." Before the segment ends, Gordy promises to wreak havoc if something doesn't transpire due to Roberts' ailment. If you want to know where Kurt Angle swiped the headgear idea, look no further than this episode of WCCW.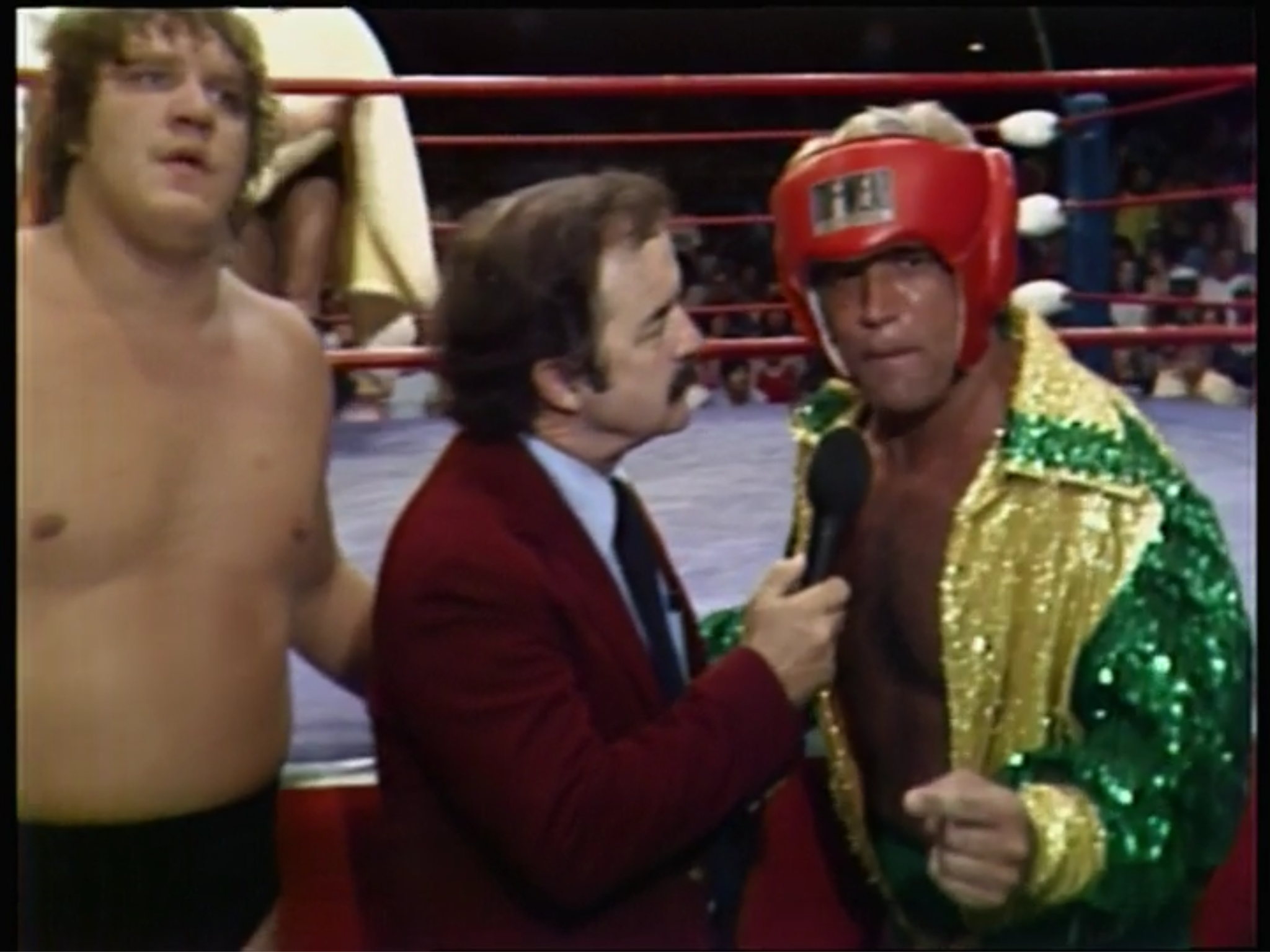 Match 2: "Iceman" King Parsons & NWA American tag champion Bruiser Brody versus WCCW World Six-Man champion Buddy Roberts & Mongol (w/ Gen. Skandor Akbar)
Highlights:
While Parsons and Brody made their entrance, the Dallas faithful chanted "Bruis-er."
According to Mercer, Parsons placed a $500 bounty to anyone who can remove Roberts' headgear and expose his bald head.
Mongol tried to take Brody off his feet with shoulder blocks but ate a big boot instead.
As Brody slammed Mongol with one arm, he blocked a slam attempt and slammed Mongol again.
Tags were exchanged on both sides while Roberts used his headgear to butt Parsons down to the floor.
When Roberts mounted the second turnbuckle, he delivered a flying head butt to Parsons.
He then hit a backbreaker to Parsons for 2.
After Parsons rammed Roberts head-first to the top turnbuckle, the headgear prevented any damage, so Roberts nailed him.
Mongol tagged in, but Parsons nailed him coming off the ropes.
Hot tag Brody.
As Brody delivered a big boot, Roberts tagged in.
Brody then slammed Roberts and tagged in Parsons who landed a butt butt.
1-2-3.
Parsons and Brody won.
Rating: **
Summary: Decent tag match where Brody plays the perfect hot tag partner. Without any doubt whatsoever, Brody is beloved by the Dallas faithful.
After the match, all four wrestlers brawl within the ring. Before Parsons can completely remove his helmet, Roberts heads for greener pastures.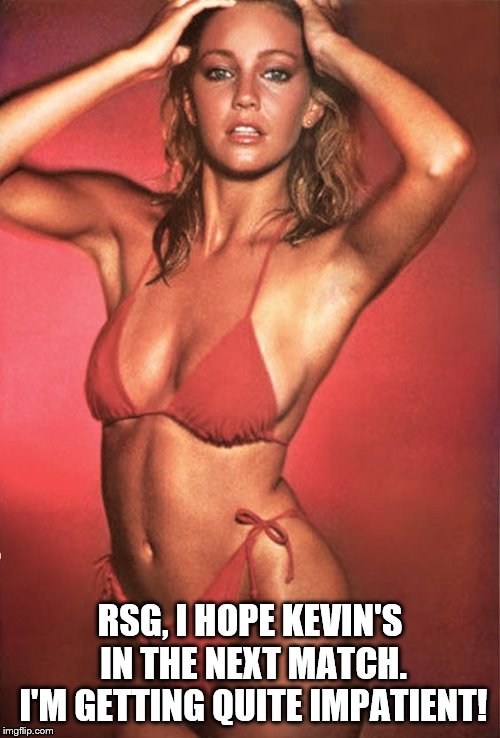 Prior to the main event, Mercer interviews Garvin with Sunshine in the studio. Garvin claims a conspiracy regarding the decision to vacate the Texas title again at the extravaganza on 6/17. When Mercer explains that Garvin lost the match on 7/4 that stipulated that he'd be David Von Erich's valet for a day, Garvin refuses to fulfill his responsibility. Mercer then states that he will perform his obligations, and we'll see how next week. Woohoo!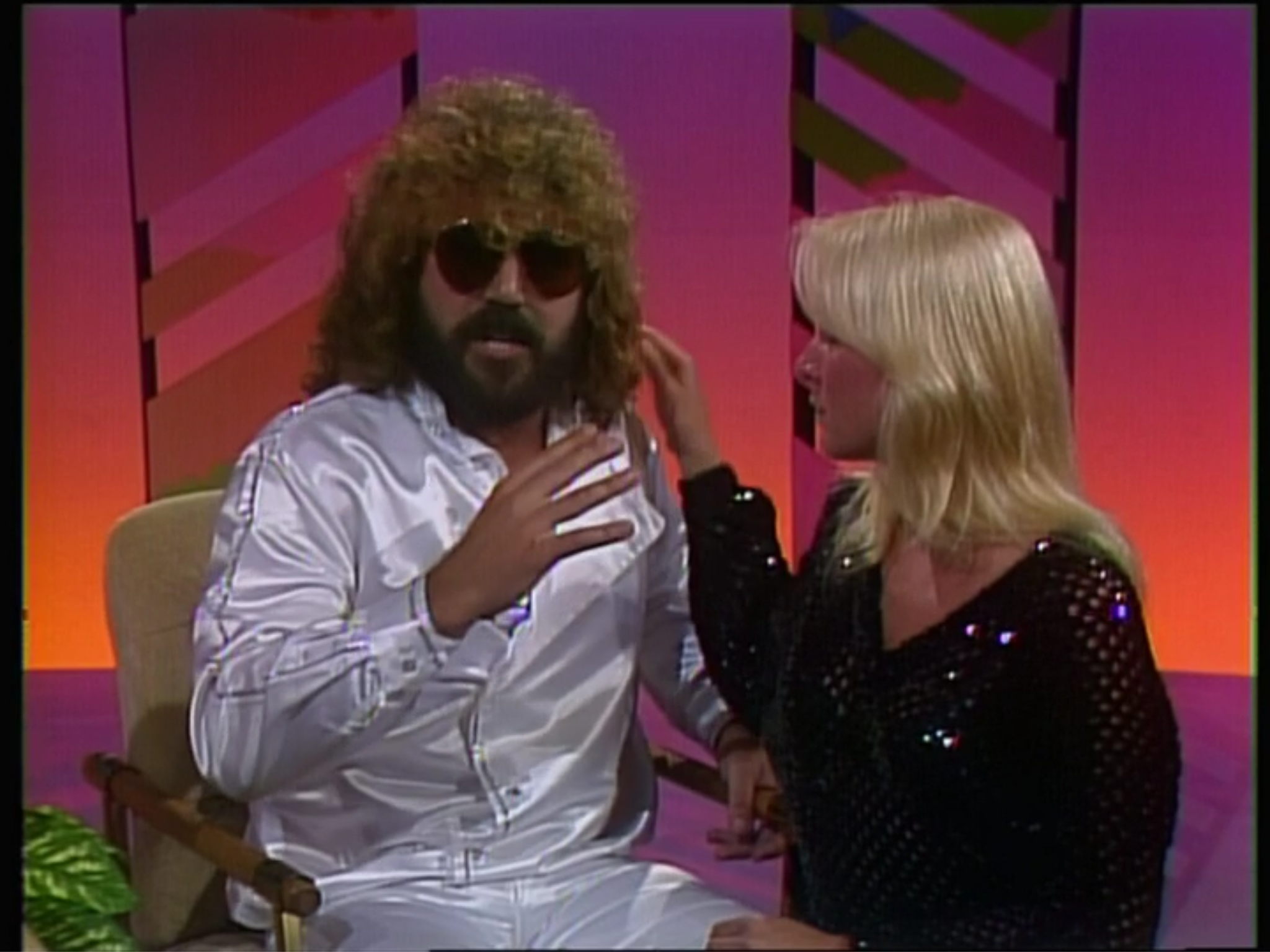 Match 3 (non-title): NWA American champion Kevin Von Erich versus "Gorgeous" Jimmy Garvin (w/ Sunshine)
Highlights:
During a test of strength, Kevin delivered a standing dropkick to Garvin.
He then countered an arm bar with a flying headscissors.
While the Dallas faithful offered various chants for both wrestlers and Sunshine (e.g. "Sunshine's a slut"), Garvin missed a knee drop. Do they serve cheesesteaks in Dallas?
Kevin then gave Garvin a cross corner whip followed by a monkey flip.
When he hooked a victory roll, Kevin pinned Garvin.
Rating: *
Summary: Too many rest holds for my taste, but the finish was exciting.
After the match, Kevin reverses a cross corner whip and dropkicks Garvin out of the ring.
Following a commercial break, Mercer interviews Roberts at ringside. Roberts uses the David versus Goliath allegory to describe next week's match against Brody. Will Brody collect the $500 bounty? Stay tuned to find out!
Conclusion: Once again, Kevin proved why he was the best wrestler in the promotion at the time. Also, the tag match was solid with unmitigated support for Brody by the Dallas faithful. The bounty on Roberts' (bald) head sounds like an intriguing storyline. I'm ready for the story to play out. Aren't you, Heather?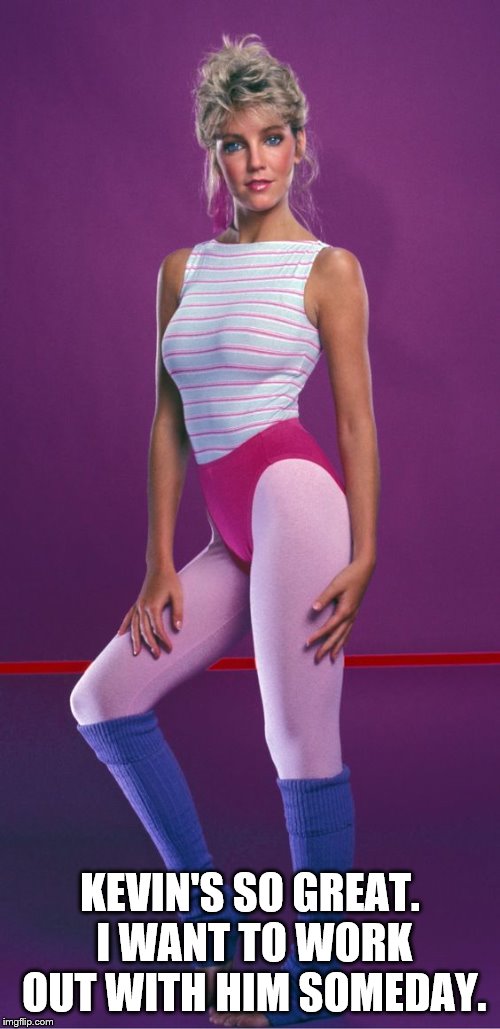 Thanks for chiming in, Heather. I look forward to seeing you again soon.
TV Rating: NONE
Stay tuned for WCCW 07-23-83!
Comments? Suggestions? Send them to me at rsg@rockstargary.com and follow me on Twitter (@rockstargary202).
Custom Search