WELCOME TO ROCK STAR GARY REFLECTIONS!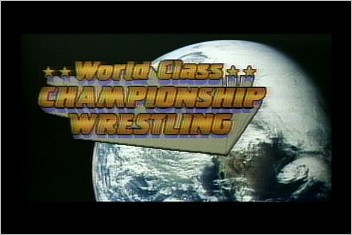 WCCW 6-19-82
Taped from Irving, TX
Airdate: June 19, 1982 (taped 6/6)
Attendance: 6,000
Hosted by Bill Mercer & Jay Saldi
Who will become the #1 contender to the NWA World title? Can either Guajardo or González capture gold? Who will grace us with her presence?
Special opening montage.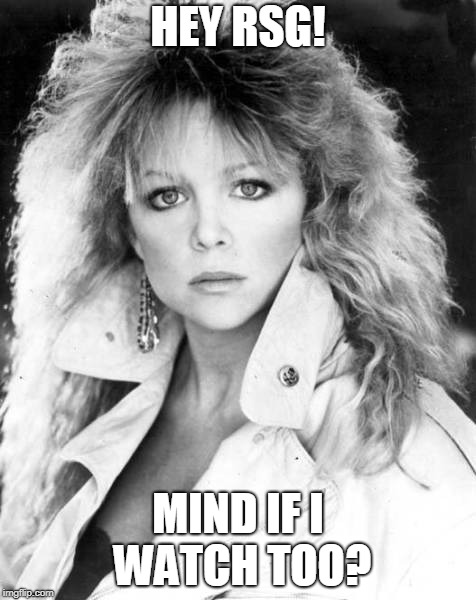 Sure, but are you Ciji or Cathy? Knots Landing fans want to know!
Partido 1 para el UWA World Junior Heavyweight title: El Solitario (champion) contra René Guajardo
Reflejos:
While El Solitario was 35 at the time of the show, Guajardo was 49. Despite this, Saldi referred to them as "young men."
El Solitario hooked a full nelson, but Guajardo escaped.
Shortly after, El Solitario gave him a flying headscissors, but Guajardo backdropped him.
During the early portion of the bout, they shook hands three times. Upon a fourth handshake, Guajardo nailed El Solitario. How dastardly!
He then made El Solitario HIT THE POLE.
Upon giving Guajardo a monkey flip, El Solitario hit a pair of kicks sending him to the turf.
He then delivered a tope suicida. Woohoo!
As he dove at Guajardo again, El Solitario missed and fell down to the turf.
He then re-entered the ring via sunset flip and got 2.
When Guajardo backdropped him, El Solitario gave him a taste of the same medicine.
He then dropkicked and gave Guajardo a huracanrana.
1-2-3.
El Solitario retained.
Rating: **
Summary: A precursor to what lucha libre in America would become. I believe Rey Mysterio, Jr. took notes during this match.
Partido 2 para el UWA Women's title: Lola Gonzales (champion) versus Irma González
Reflejos:
While Lola was only 23, Irma was 45. Both wrestlers were trained by Gory Guerrero.
Speaking of a Guerrero trademark, Irma hooked a Guerrero clutch for a 1-count.
She then hooked a flying headscissors that sent Lola down to the turf.
Next, Lola mounted the second turnbuckle and gave Irma a senton splash.
She then delivered a high knee, but Irma catapulted her between the ropes to the turf.
As Lola tried to nail Lola on the turf, she inadvertently HIT THE POLE.
Back in the ring, Lola hooked a Gory special, but Irma countered with a sunset flip for 2.
Lola then secured a somersault roll-up for 2.
When Irma countered with another sunset flip, she got 2.
She then gave Lola a huracanrana, but on a second attempt, Lola powerbombed her.
1-2-3.
Lola retained.
Rating: **1/2
Summary: The pace of the match was frenetic as both wrestlers busted their asses to put on a show. Additionally, Lola portrayed a great heel character and played to the crowd well.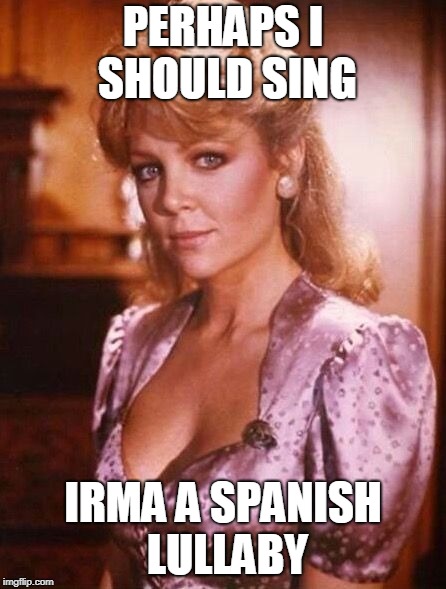 After a commercial break, Mercer interviews Bundy who's smoking a cigar. Bundy believes that the Von Erichs stole from him and are "greedy."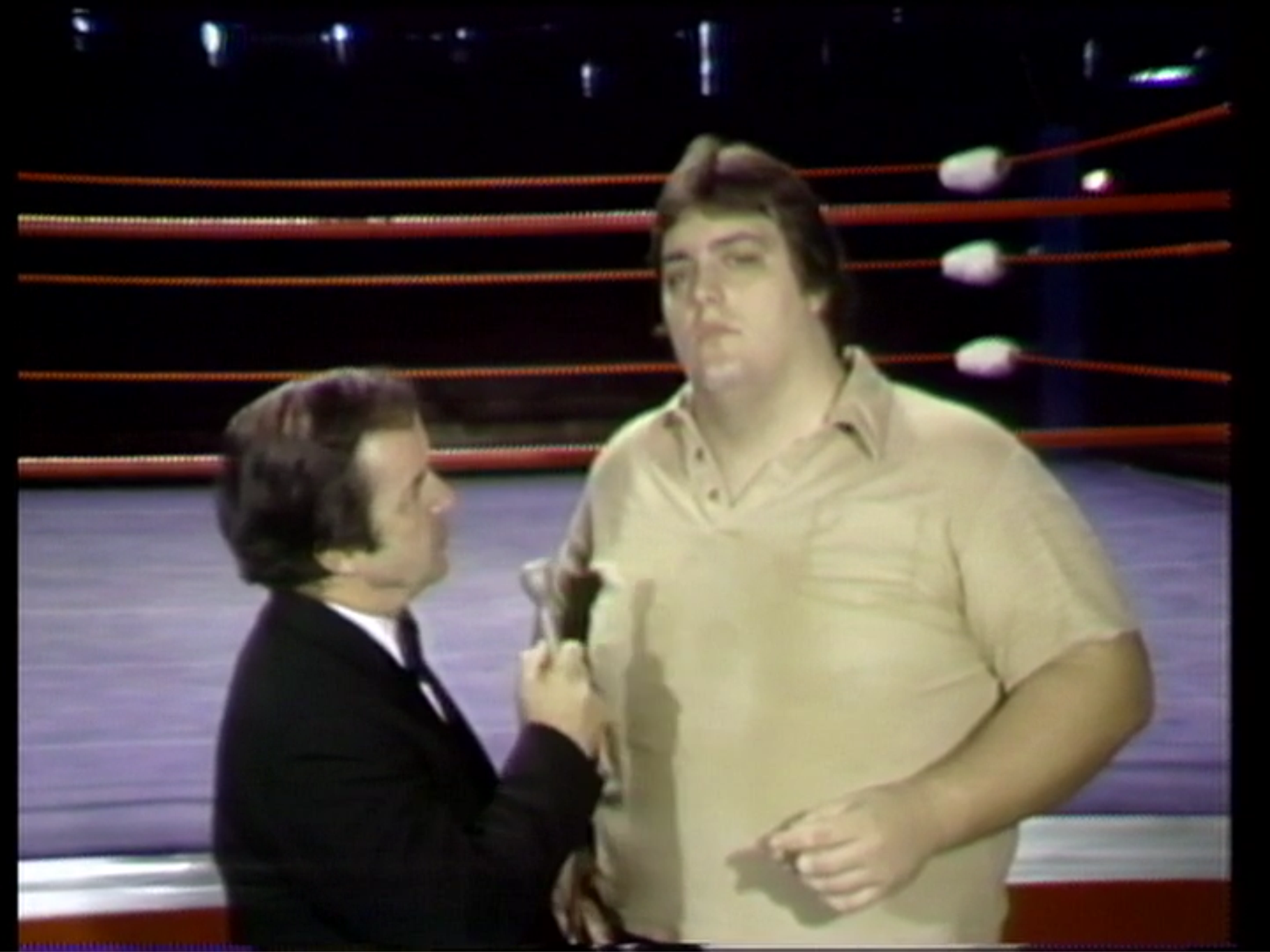 Mercer then interviews Kevin Von Erich. When he asks Kevin about wrestling barefoot, Kevin "(feels) more natural" and touts David for winning the NWA Southern title in Florida.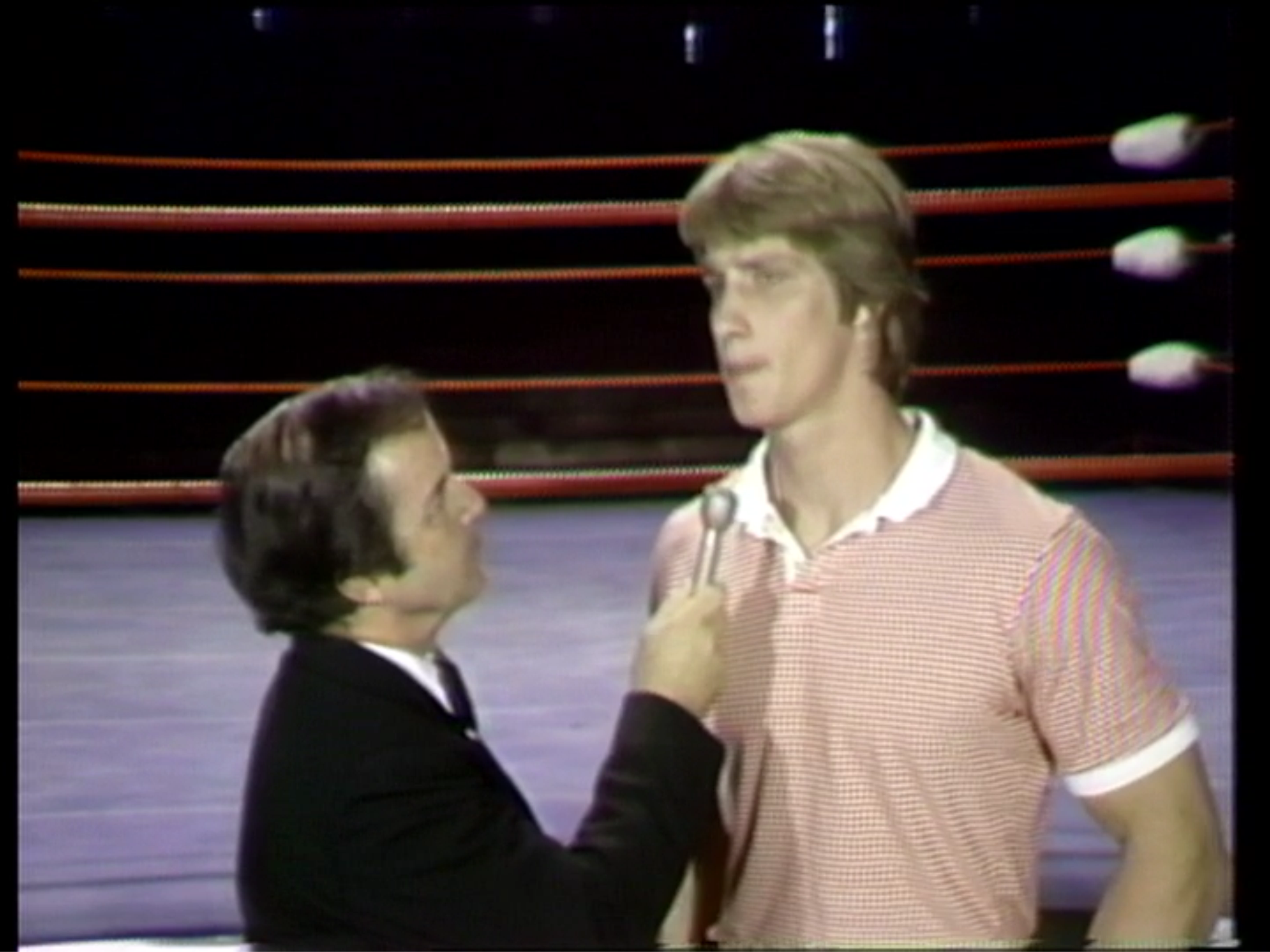 Match 3: Harley Race versus the "Modern Day Warrior" Kerry Von Erich
Highlights:
This match will determine the #1 contender to the NWA World title held by "Nature Boy" Ric Flair.
After a leap frog, Kerry dropkicked Race.
Speaking of Race, he hooked an inside cradle for 2.
Shortly after, hee countered a side head lock with a belly-to-back suplex.
He then delivered a knee drop, but Kerry blocked a diving head butt with the Iron claw.
To counter, Race used momentum to send Kerry down to the turf.
Race then joined and attempted a piledriver. On the other hand, Kerry backdropped him on the turf.
Back in the ring, Kerry gave Race a discus punch for 2. In fact, Race's kick-out sent referee David Manning to the turf.
Race then piledrove Kerry but only got a 1-count.
As he head-butted Kerry down to the turf, Race joined and rammed him face-first into a riser.
Kerry was

BUSTED OPEN

!
When Race rejoined him on the turf, he made Kerry HIT THE POLE.
He then suplexed Kerry on the turf and delivered another knee drop.
After Race rammed him face-first into the apron, Kerry came back and made Race HIT THE POLE.
Race was

BUSTED OPEN

!
As Kerry hooked a sleeper, Race made the ropes.
While Manning couldn't see him, Race nailed Kerry down I-35E to Waxahachie. SNEAKY!
He then gave Kerry another vertical suplex but only got a 1-count.
When Kerry rebounded with a dropkick, he gave Race a knee drop for 2.
Race then mounted the top turnbuckle, but Kerry caught and slammed him down to the mat for another 2.
After a mid-ring collision put both wrestlers down on the mat, they spilled over the top rope to the turf.
Race then mounted the top turnbuckle and hit a cross body block.
As Kerry used momentum to land on top, he pinned Race.
Rating: ****
Summary: What a match! Everyone in Texas Stadium got their money's worth as their hero defeated the six-time NWA World champion smack dab in the middle of the ring.
Conclusion: With the spectacular #1 contender match and the much-better-than-expected women's match, this show is a no-brainer to recommend. Check this out STAT!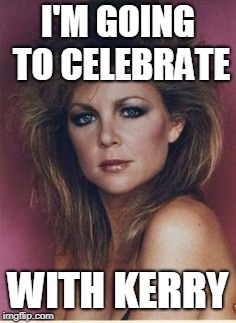 TV Rating: NONE
Stay tuned for WCCW 6-26-82!
Comments? Suggestions? Send them to me at rsg@rockstargary.com and follow me on Twitter (@rockstargary202).
Custom Search