WELCOME TO ROCK STAR GARY REFLECTIONS!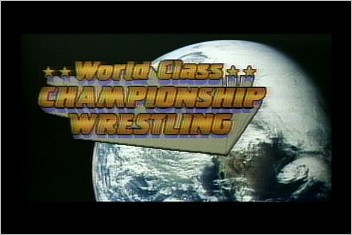 WCCW 5-29-82
Taped from Dallas, TX
Airdate: May 29, 1982 (taped 5/23)
Attendance: unknown
Hosted by Marc Lowrance
Can Kerry Von Erich defeat King Kong Bundy? Can Kabuki achieve another TV victory—this time against Al Madril? Who will enlighten us with her presence for this show?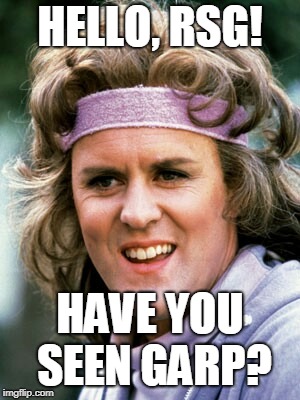 Pardon me, John, while I enjoyed your role in The World According to Garp, I liked your role better in Rise of the Planet of the Apes. Who else will torment me today?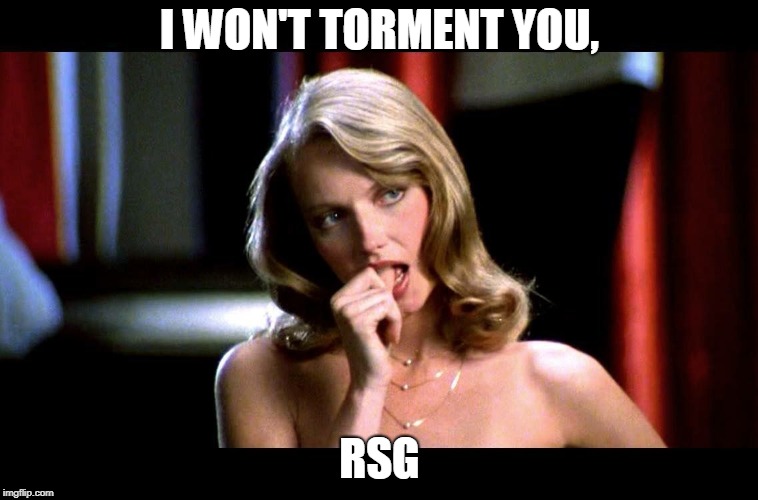 Whew! Am I glad to see you, Lacey.
Opening montage.
To open the show, Lowrance interviews Bundy who cuts a promo on Kerry.
Match 1 (non-title): NWA Texas champion "Wild" Bill Irwin versus Ken Mantell
Highlights:
Irwin blocked a hip toss and delivered one of his own.
Shortly after, Mantell rolled up Irwin for 2.
Irwin came back with a bicycle kick and a knee lift for 2.
As Mantell delivered a vertical suplex, he got 2.
After a mid-ring collision, both wrestlers were down on the mat.
Irwin then slammed Mantell, mounted the second turnbuckle, but missed a splash.
When Mantell nailed him, he sent Irwin flying between the ropes to the concrete floor.
With one minute left, Mantell suplexed Irwin back in.
He then attempted a knee drop but missed.
With less than fifteen seconds remaining, Mantell delivered a swinging neckbreaker.
The bell rang signaling a time-limit draw.
Rating: *1/2
Summary: Mantell tried but ran out of time.
Match 2: Kim Duk versus the Magic Dragon (w/ Arman Hussein)
Highlights:
In case you didn't read my WCW/NJPW Supershow II reflection, Kim Duk would become more famous as Tiger Chung Lee in the WWF.
Upon performing a back flip, Dragon hit a thrust kick.
Duk then slammed Dragon, waited until Dragon performed a back flip from the top turnbuckle, and chopped him down to the mat.
As Duk hooked Dragon's rolling sleeper on him, Hussein entered the ring.
Duk then nailed Hussein while referee David Manning called for the bell.
Duk won by DQ.
Rating: DUD
Summary: Duk wasn't treated like a jobber here as he stood toe-to-toe with Dragon.After the match, Duk hooks the rolling sleeper on Hussein until Dragon interferes. Dragon then beats up Duk until Spoiler saves him with a kendo stick.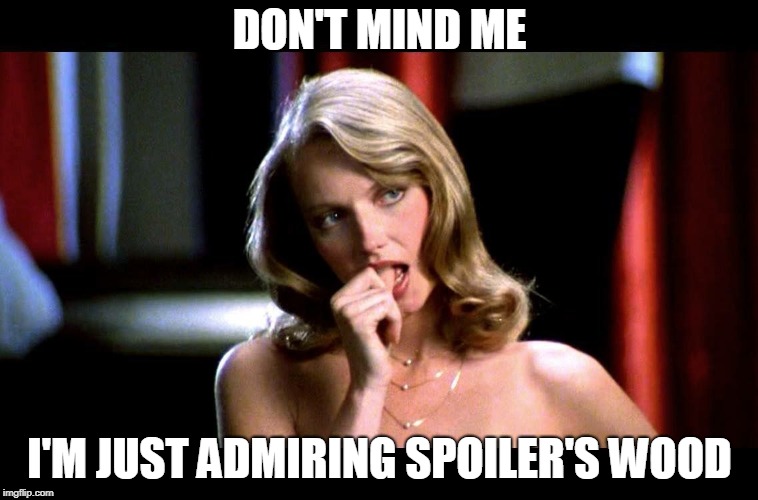 C'mon, Lacey, at least TRY to keep it clean.
Match 3 (taped fist): Al Madril versus Great Kabuki (w/ Gary Hart)
Highlights:
Kabuki delivered a thrust kick while the Dallas faithful chanted "go Al, go."
Shortly after, Madril nailed Kabuki several times.
Unfortunately, he inadvertently nailed referee David Manning.
Hart then got up on the apron and hammered Madril from behind. How dastardly!
While he and Kabuki double-teamed Madril, Manning was

OUT COLD

.
Kabuki then hit a thrust kick, and Manning regained his bearings.
1-2-3.
Kabuki won.
Suddenly, Bronko Lubich came to the ring and outed Hart for his misdeeds.
Manning then reversed the decision, and Madril won.
Rating: *
Summary: Only a hot crowd kept this match from getting nothing and liking it.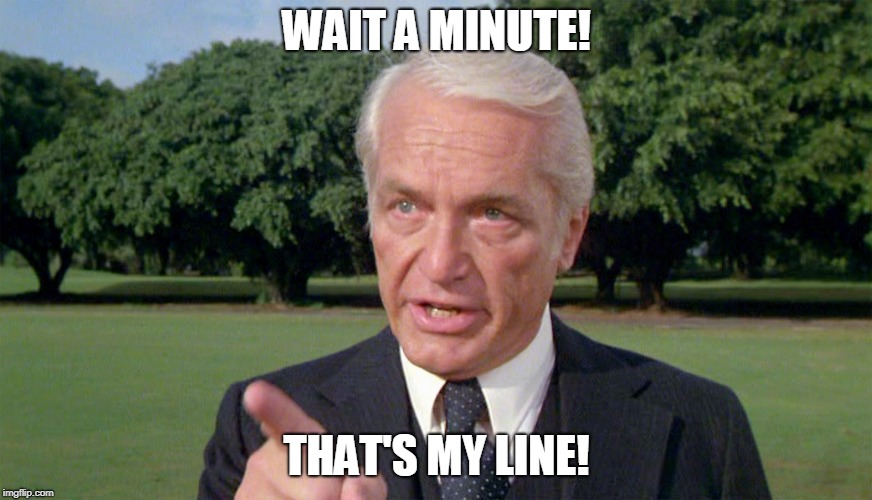 My apologies, your honor.
After the match, Madril nails Hart until Kabuki grabs his nunchucks and chokes Madril with them. Shaft tries to rescue Madril but eats a thrust kick from Kabuki. When Mantell hits the ring, he also gets a thrust kick. Jose Lothario enters the ring and tosses Kabui over the top rope to the concrete floor.
Lowrance then interviews Bundy and Bugsy McGraw with Hussein.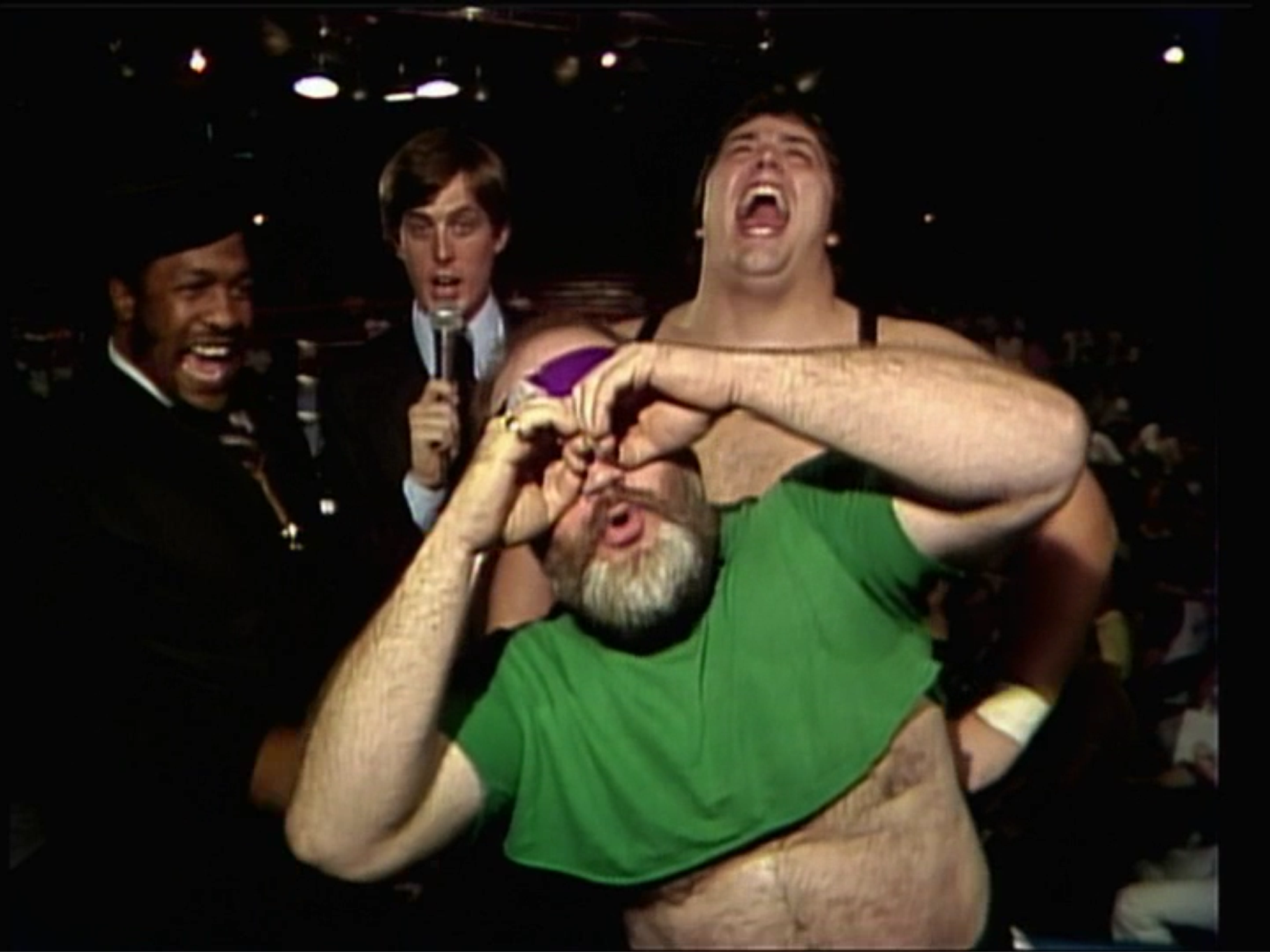 After a commercial break, Lowrance interviews Fritz Von Erich who is ready for his retirement match against Bundy for the American title. He also wants his sons to become NWA World champion.
Match 4 (non-title): NWA Brass Knuckles champion Bugsy McGraw versus Tom "Boogaloo" Shaft
Highlights:
McGraw gave Shaft a cross corner whip but came up empty on his follow-through.
When McGraw sought refuge outside the ring, Shaft joined him.
McGraw then made Shaft HIT THE POLE.
Back in the ring, he gave Shaft a pair of elbow drops.
He then mounted the top turnbuckle and hit the splash.
1-2-3.
McGraw won.
Rating: DUD
Summary: Showcase match for McGraw.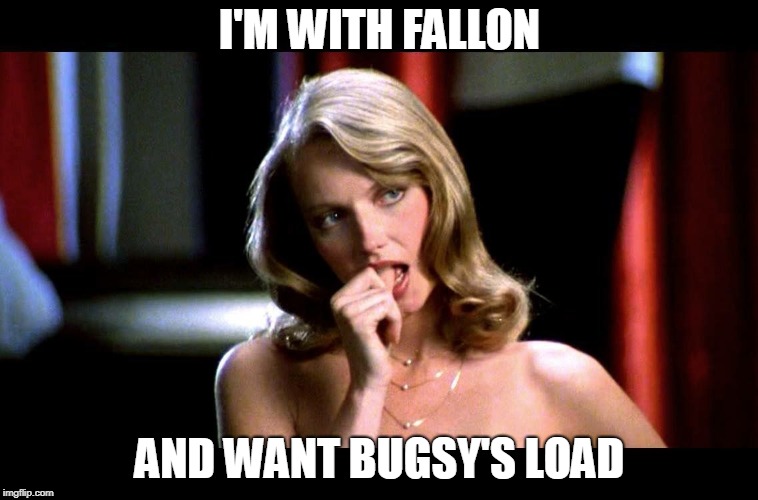 That's NOT what she said, Lacey. One more outburst like that, and you're outta here.
Match 5 (non-title): NWA American champion King Kong Bundy (w/ Arman Hussein) versus Kerry Von Erich
Highlights:
Kerry gave Bundy a dropkick and followed with a discus punch. That sent Bundy down to the mat.
Shortly after, Bundy hip-tossed Kerry and delivered a knee drop for 2.
He then slammed and gave Kerry a knee drop for another 2.
While the Dallas faithful chanted "go Kerry, go," Bundy gave Kerry a cross corner whip but came up empty on his follow-through.
Kerry then attempted the Iron claw, but Bundy blocked it.
As Kerry applied it to the midsection, Bundy eventually escaped.
He then tossed Kerry down to the concrete floor and joined him.
When both wrestlers brawled with one another, referee Bronko Lubich called for the bell.
The match was ruled a double count-out.
Rating: *
Summary: Short match with a crappy finish.
After the match, they continue to brawl at ringside until they get separated.
Lowrance then interviews Bundy who vows to beat Kevin next week.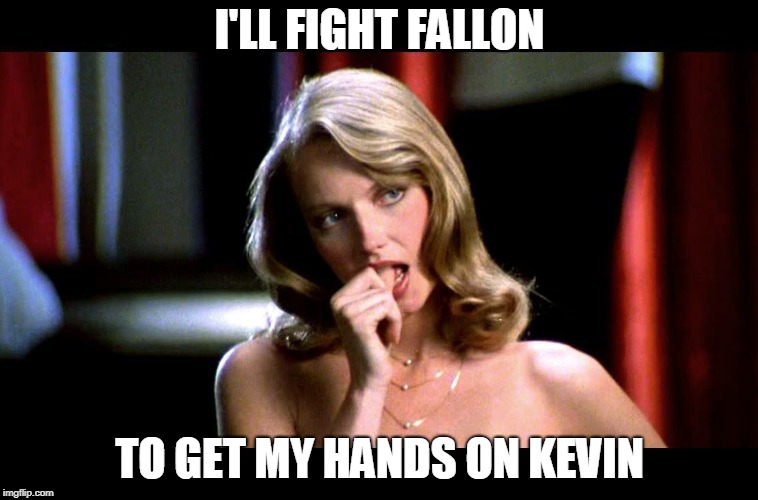 Conclusion: Not quite as hot as last week's show, but the Bundy-Von Erich feud continues to sizzle. As the supershow draws closer, I wonder what else WCCW has in store for us.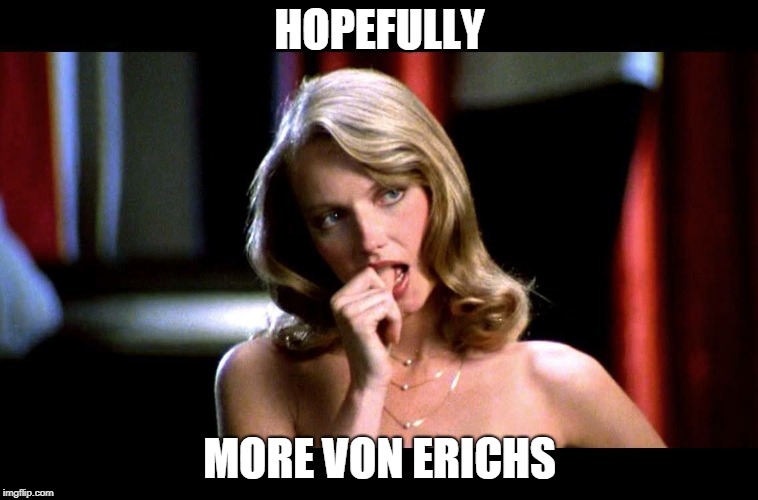 That's a virtual certainty, Lacey. Hey! I wonder if Kerry named his daughter after you. Hope to see you again soon!
TV Rating: NONE
Stay tuned for WCCW 6-5-82!
Comments? Suggestions? Send them to me at rsg@rockstargary.com and follow me on Twitter (@rockstargary202).
Custom Search