WELCOME TO ROCK STAR GARY REFLECTIONS!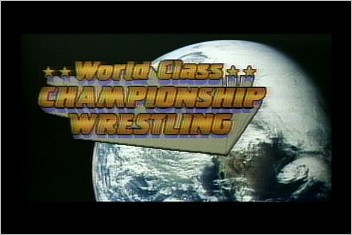 WCCW 5-15-82
Taped from Dallas, TX
Airdate: May 15, 1982 (taped 5/9)
Attendance: unknown
Hosted by Marc Lowrance
Can the boys from H&H Ltd. retain the American tag titles? Who is this mysterious Dragon? Can you guess who makes a special appearance for this show?
Opening montage.
Match 1: "Captain" Frank Dusek versus Mike Bond
Highlights:
Dusek delivered a vertical suplex for 2.
Next, he gave Bond a swinging neckbreaker followed by a knee drop for another 2.
He then hit a gutwrench suplex and a belly-to-back suplex.
As he gave Bond a double underhook suplex, Dusek couldn't get 3.
He then hip-tossed Bond but got punted.
When Bond gave him a cross corner whip, he followed with a flying headscissors.
Dusek then clotheslined Bond and delivered a DDT.
1-2-3.
Dusek won.
Rating: *1/2
Summary: Showcase match for Dusek with plenty of suplexes.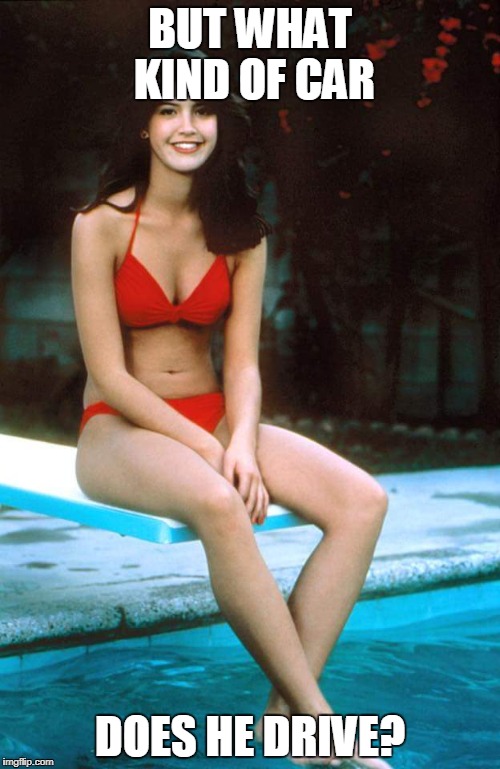 Sorry, Linda, but that's not important right now.
Lowrance interviews Arman Hussein with the Dragon.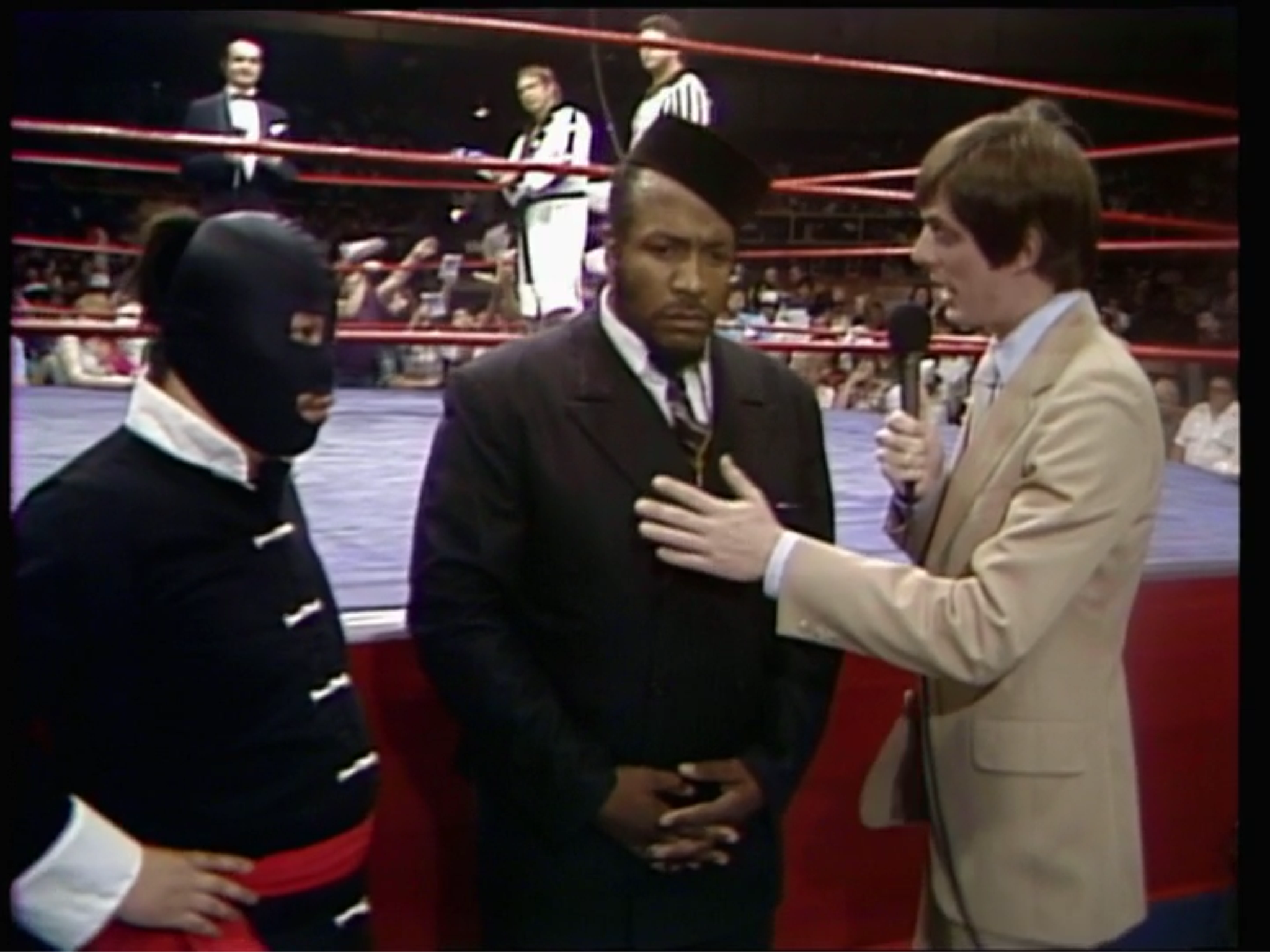 Match 2: Ken Mantell versus the Dragon (w/ Arman Hussein)
Highlights:
For those unaware, the Dragon was portrayed by Kazuharu Sonoda.
As the Dallas faithful chanted "go Ken, go," Dragon performed a back flip and hit a superkick.
Mantell came back with a back drop but ate a thrust kick.
When Dragon climbed the turnbuckles over Mantell, he performed another back flip followed by another thrust kick.
He then hooked the rolling sleeper (rolling figure-four neck lock).
After referee Larry Hayes called for the bell, Dragon won by submission.
Rating: ½*
Summary: Showcase match for Dragon, but there was a lot of mat wrestling and a rest hold that didn't appeal to me. Your mileage may vary.
Match 3 (non-title): NWA Texas champion "Wild" Bill Irwin versus Rick Harris
Highlights:
For those unaware, Rick Harris later became known as Black Bart.
After Irwin hit a bicycle kick, he slammed Harris.
He then mounted the second turnbuckle and delivered a double axe handle.
1-2-3.
Irwin won at the 0:43 mark.
Rating: DUD
Summary: Showcase match for Irwin.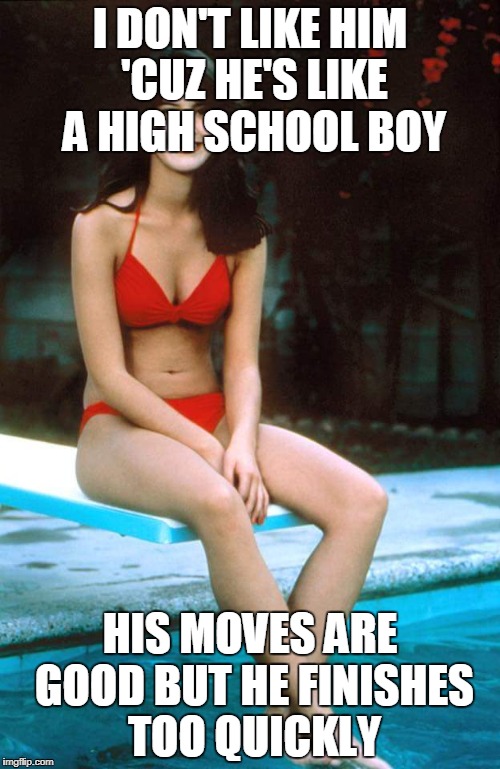 Wow, Linda! It's no wonder you fell for a college guy.
Lowrance interviews Bundy and McGraw with Hussein. While Hussein blows hot air, Bundy smokes a cigar. Supposedly, McGraw and Bundy lost the World tag team titles, but a new champion isn't named. When McGraw speaks, he talks like he's from another dimension. Bartender, I'll have what he's having.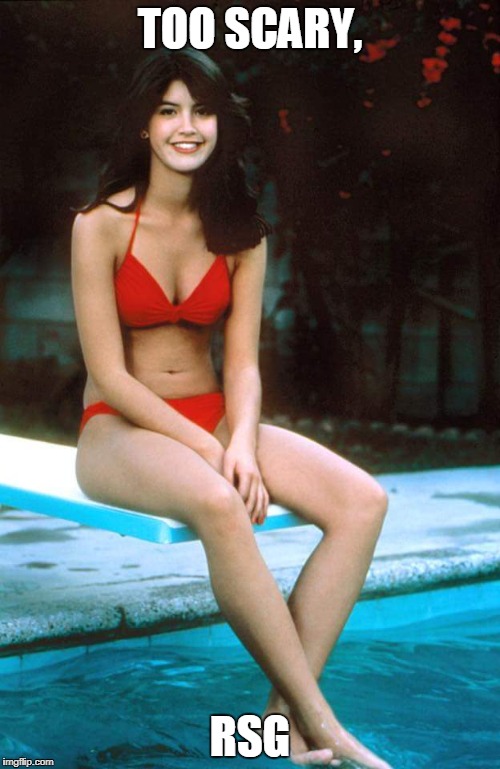 Sorry, Linda. I'll tone it down for you.
We then see excerpts of Fritz Von Erich's first professional match. In a direct breach of kayfabe, Fritz's real name is revealed. SOMEONE CALL THE COPS! While I admire what Fritz brought to professional wrestling, I refuse to review this match. Even I have my limits.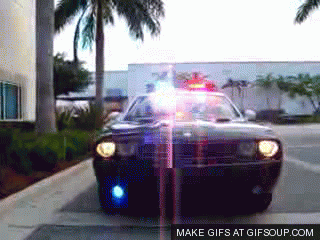 Match 4 for the NWA American tag titles: Bugsy McGraw & King Kong Bundy (champions) versus the Spoiler & Al Madril
Highlights:
McGraw hip-tossed Madril but missed an elbow drop.
Although ring announcer Joe Renelli informed us that McGraw was from Terre Haute, Indiana, Lowrance states he's from Lafayette, IN. That would explain Bugsy's conduct during the interview because he probably fancied a boilermaker or two. Bartender, I'll have one myself.
Spoiler tagged in, and all four wrestlers were in the ring.
After Bundy put a knee into Spoiler's midsection in the corner, McGraw charged but came up empty.
Bundy tagged in, gave Spoiler a cross corner whip, but came up empty on his follow-through.
As Spoiler mounted the top turnbuckle, he delivered a forearm smash to Bundy.
McGraw tagged in as the Dallas faithful chanted "go Spoiler, go."
When he gave Spoiler an elbow drop, McGraw got 2.
Bundy tagged in and hooked a bear hug on Spoiler.
After Bundy brought him to the heel corner, McGraw tagged in.
Hot tag Madril.
He then backdropped McGraw who tagged in Bundy.
Shortly after, the heels made a Madril sandwich, and McGraw splashed Madril for 2.
Way to go, Linda!
Nevertheless, all four wrestlers were in the ring while Hussein got up on the apron.
As Spoiler grabbed Hussein, the heels double-teamed Madril.
McGraw then splashed Madril.
1-2-3.
The champs retained.
Rating: **
Summary: The champs cheat to win in order to keep their titles.
Lowrance interviews Hussein with the champs.
Conclusion: While the main event wasn't as hot as last week's show, at least it was a title match. Linda, what did you think?
Anytime! And come back anytime too!
TV Rating: NONE
Stay tuned for WCCW 5-22-82!
Comments? Suggestions? Send them to me at rsg@rockstargary.com and follow me on Twitter (@rockstargary202).
Custom Search