WELCOME TO ROCK STAR GARY REFLECTIONS!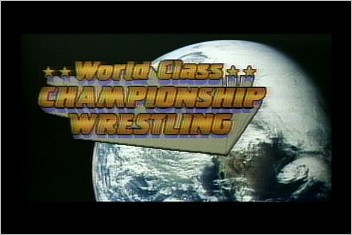 WCCW 05-14-83
Taped from Dallas, TX
Airdate: May 14, 1983 (taped 04/29)
Attendance: unknown
Hosted by Bill Mercer
Can Parsons tenderize Roberts in the main event? How can Lothario gain a juicy victory over Kamala? Will Adams prevail against an established Butcher? Who will dare to assist me in carving this meaty episode?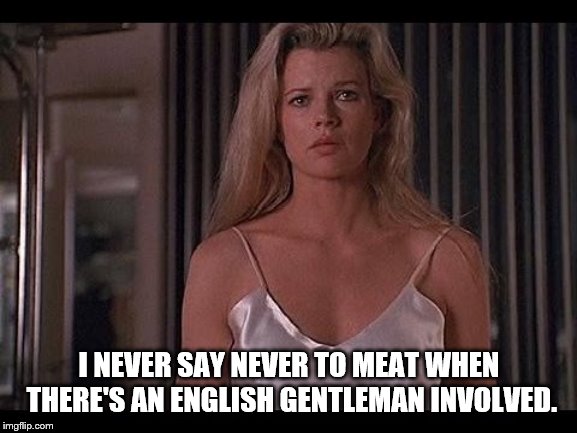 Domino, glad you're here. Grab a seat and sink your teeth into the action.
Opening montage.
Prior to the opening match, Garvin grabs the microphone and challenges David Von Erich to any type of match.
Match 1: "Gorgeous" Jimmy Garvin (w/ Sunshine) versus Mike Bond
Highlights:
While Mercer promotes the upcoming Star Wars card featuring the rematch between Kevin Von Erich and "Nature Boy" Ric Flair, Garvin backdropped Bond.
He then delivered a knee drop and guillotined Bond with the top rope.
When he hit a backbreaker, Garvin pulled up Bond at 2.
He then delivered a shoulder breaker and pulled up Bond at 2 again.
As he backdropped Bond again, Garvin hit a shoulder block.
1-2-3.
Garvin won.
Rating: DUD
Summary: Showcase match for Garvin.
TEA TIME WITH CHRIS ADAMS: Mercer interviews Adams over tea, and Adams claims to be from Stratford-upon-Avon—birthplace of William Shakespeare. While he acknowledges the brawling nature of WCCW, he proudly touts the Guerrero family. He continues by stating that he's never met any of the Von Erichs, but describes the Mongol as a "vicious man." Crumpets, anyone?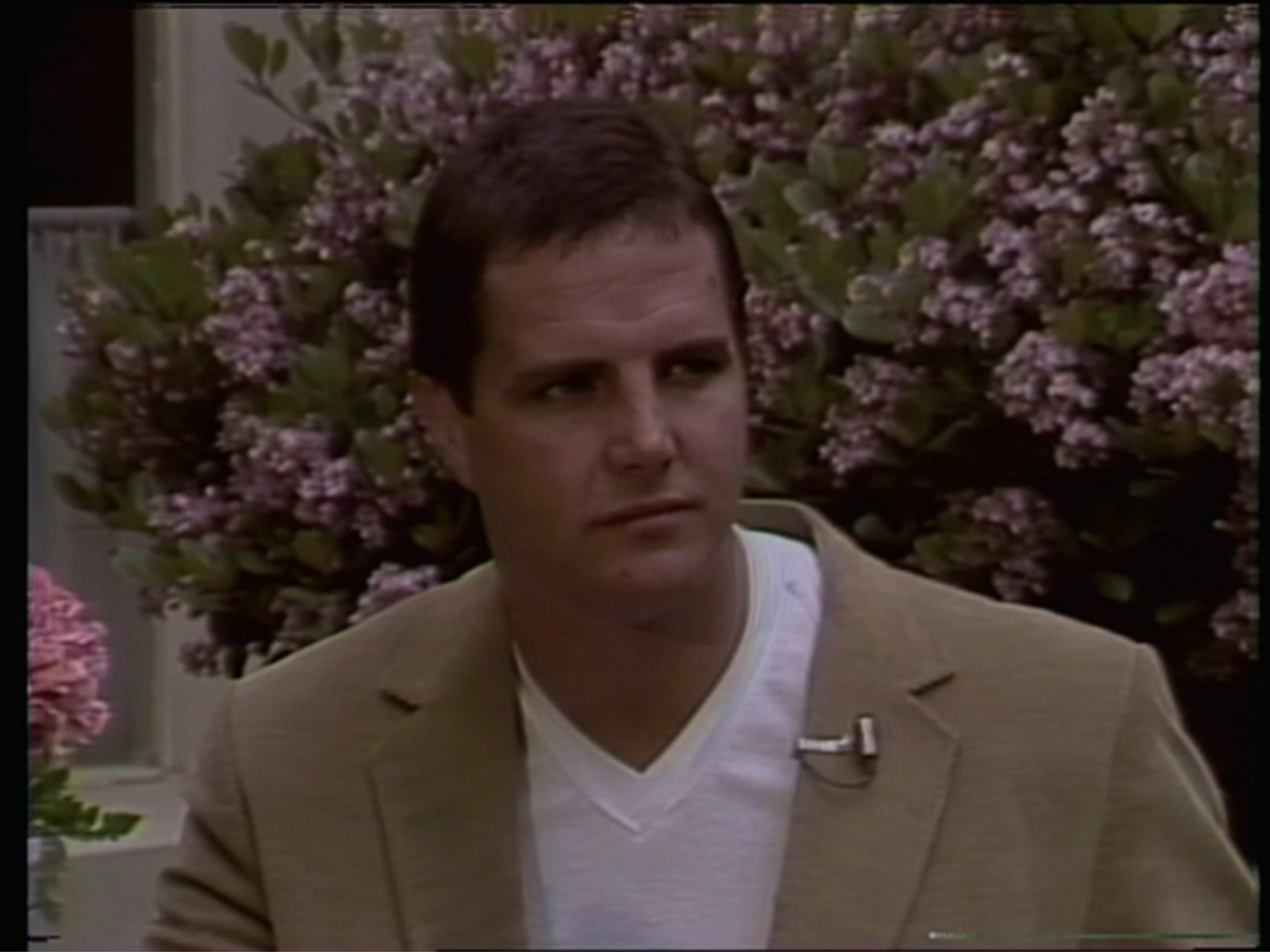 Match 2: "Gentleman" Chris Adams versus Paul "Butcher" Vachon
Highlights:
For those unaware, Vachon is Maurice "Mad Dog" Vachon's brother and Luna Vachon's adoptive father.
Adams delivered a knee drop for 2.
As he backdropped Vachon, Adams hit a flying head butt for another 2.
Vachon then reversed a cross corner whip, but Adams leaped to the second turnbuckle.
When Adams delivered a cross body block, he got 2.
Vachon rebounded with a cross corner whip followed by a shoulder to the midsection.
After Vachon gave Adams another cross corner whip, he ate a pair of superkicks.
Adams then slammed Vachon and followed with an enziguri.
1-2-3.
Adams won.
Rating: ½*
Summary: Solid victory for Adams over the seasoned veteran. I wonder if he got brisket recommendations during the rest holds.
Match 3: Kamala (w/ Gen. Skandor Akbar & Friday) versus Jose Lothario
Highlights:
After Lothario used speed and quickness to avoid him, Kamala decided to snack on Lothario's forehead. Ick.
Referee David Manning then called for the bell to disqualify Kamala.
As a result, Lothario won by DQ.
Rating: DUD
Summary: I bet Kamala and Vachon could share meat-tenderizing tips. Either that or they recently caught a viewing of The Texas Chainsaw Massacre.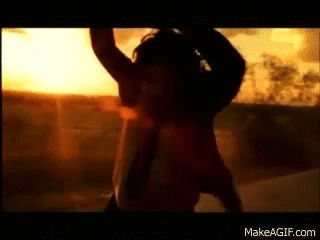 After the match, Kamala continues to bite the BUSTED OPEN Lothario until Adams storms the ring to rescue Lothario.
Match 4: "Iceman" King Parsons versus Buddy Roberts
Highlights:
Roberts hip-tossed Parsons and followed with a dropkick.
As Parsons rebounded with a series of dropkicks, Roberts sought refuge on the apron.
Parsons then brought Roberts back into the ring the hard way and delivered a head butt for 2.
When Parsons hit a cross body block, he got another 2.
He then gave Roberts a cross corner whip but ate knee on his follow-through.
After Roberts slammed him, he mounted the top turnbuckle.
On the other hand, Parsons caught and slammed him down to the mat.
Hayes then stormed the ring and attacked Parsons.
As a result, Manning called for the bell to disqualify Roberts.
Parsons won.
Rating: *
Summary: The chemistry between Parsons and Roberts is beginning to boil. I can't wait for it to truly start bubbling over.
After the match, Hayes pulls out a pair of scissors, but Parsons knocks them out of Hayes' hands. He then grabs the scissors, but Roberts and Hayes double-team him. As Gordy joins the fray, he piledrives Parsons, and Hayes tosses Manning to the floor. Roberts then cuts Parsons' braids while Hayes beats up Manning and Fred Sinclair. While not wearing a medic's helmet, Adams storms the ring again to save a babyface's bacon.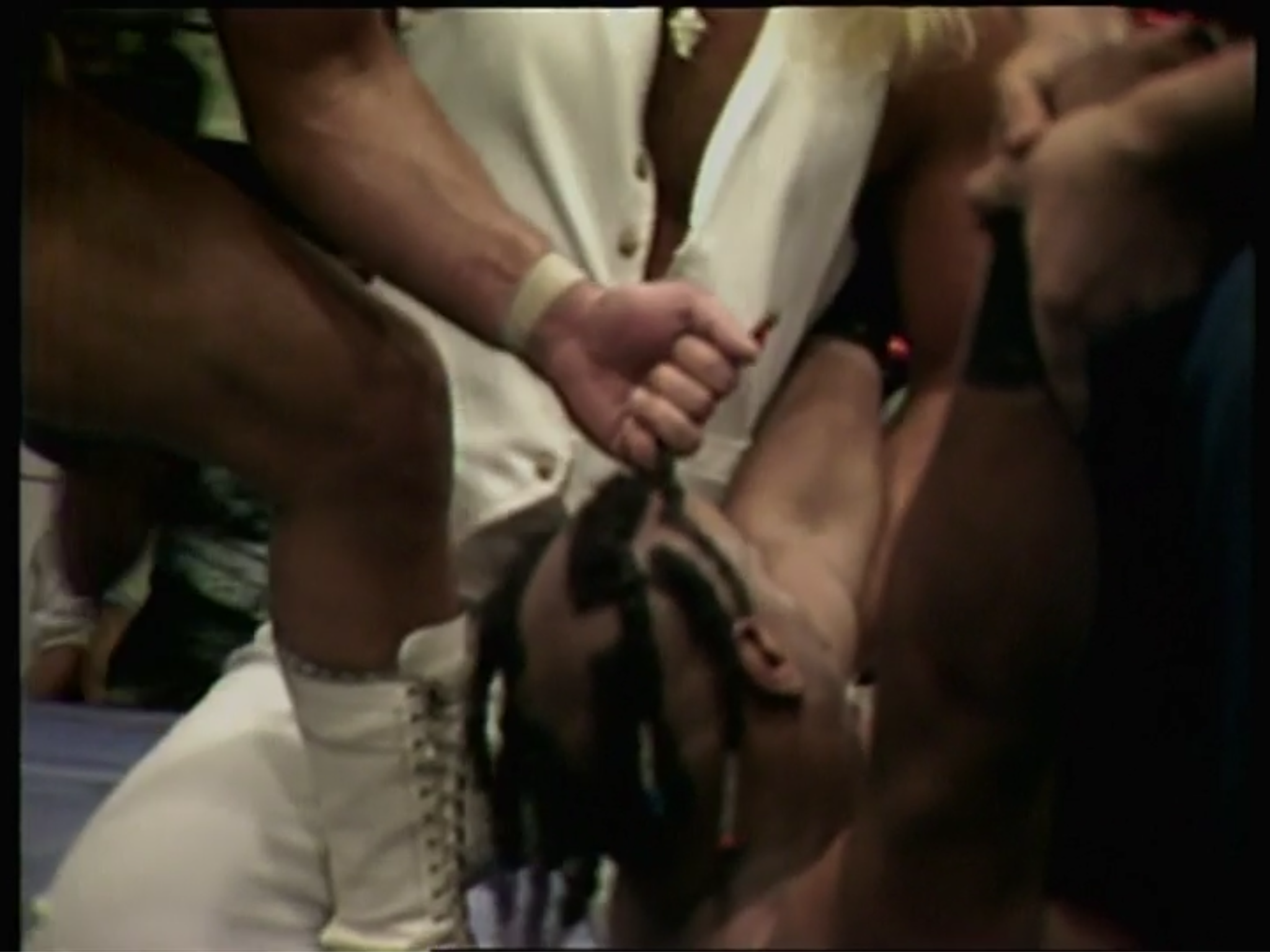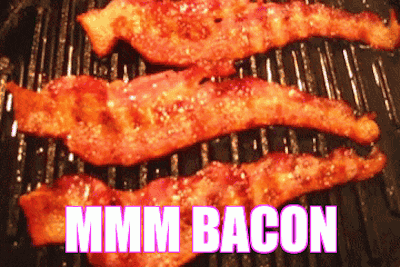 Conclusion: The Freebirds just made it personal with Parsons, so I suspect some continuation on the hair angle. The barbaric actions of Kamala help to further the animalistic and chaotic nature of his character. Kudos to Lothario for enhancing Kamala's devastation. Lastly, Adams looks solid in his victory over Vachon. Were you able to successfully digest this episode, Domino?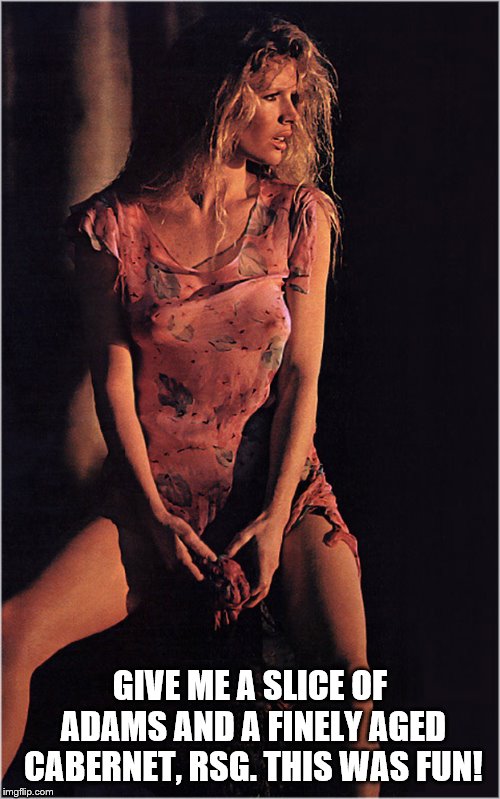 I'm glad you're satiated, Domino. Check back again, and we'll carve up more Texas 'rasslin'.
TV Rating: NONE
Stay tuned for WCCW 05-21-83!
Comments? Suggestions? Send them to me at rsg@rockstargary.com and follow me on Twitter (@rockstargary202).
Custom Search