WELCOME TO ROCK STAR GARY REFLECTIONS!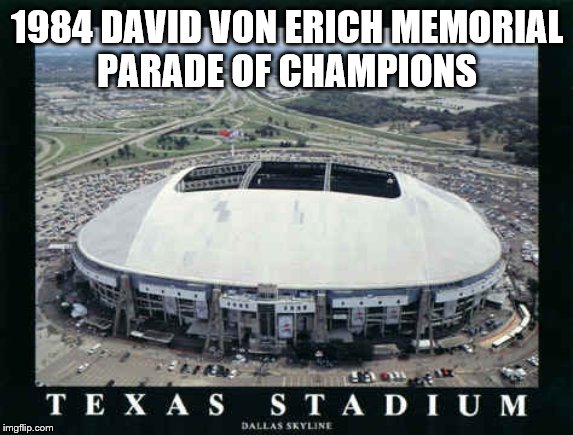 WCCW 05-12-84
Taped from Irving, TX
Airdate: May 12, 1984 (taped 05/06)
Attendance: 50,123 (43,517 paid)
Hosted by Marc Lowrance
Can the Von Erichs beat the Freebirds for the six-man titles in a Badstreet match? Will the Super Destroyers retain their titles, or will the team of Parsons and Zumhofe achieve gold? How will JYD fare against the deranged Link? And who will join me for the Parade of Champions?
I guess Indiana Jones forgot to tell her how hot Texas gets in early May. At least he's got a new girl now.
Since the 5/5 episode was a clip show, we'll skip to the following week for matches from the David Von Erich Memorial Parade of Champions held at Texas Stadium.
Opening montage.
Match 1: Junkyard Dog versus the Missing Link (w/ Gen. Skandor Akbar)
Highlights:
Since he's insane, Link tossed a chair into the ring, but JYD caught and BRAINED him with it twice. I bet that's better than Lithium.
When Link delivered an elbow smash, he mounted the second turnbuckle but missed a diving head butt.
JYD then clotheslined Link, but Akbar got up on the apron to distract him.
As JYD clobbered Akbar, Link nailed him from behind.
With JYD's legs under the bottom rope, Link remounted the second turnbuckle and hit a diving head butt.
While Akbar held JYD's left foot, referee Fred Sinclair counted the pin. SNEAKY!
Link won.
Rating: *
Summary: Short match with a sinister finish thanks to Akbar.
After the match, referee Bronko Lubich enters the ring and advises Sinclair of Akbar's shenanigans. Sinclair then reverses his decision and raises JYD's hand in victory while the HUGE Irving faithful rejoice.
Missing from the WWE Network is Jill Floyd, sister of Joey Floyd from Honeysuckle Rose, singing "Heaven Needed A Champion."
I wonder what's tasty at the concession stand.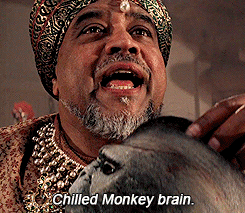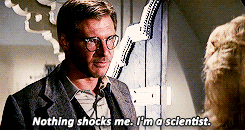 Match 2 for the NWA American tag titles: Super Destroyers (champions w/ Gen. Skandor Akbar) versus "Iceman" King Parsons & "Rock'n'Roll" Buck Zumhofe
Highlights:
As a criss-cross commenced, Zumhofe hip-tossed #2.
Tags were exchanged on both sides while Parsons delivered a knee lift to #1.
When Parsons dropkicked him, #1 sought refuge on the stadium floor.
#2 tagged in, and both he and Parsons absorbed the punishment of the top turnbuckle.
On the other hand, #2 couldn't withstand the punishment of Parsons' head.
Zumhofe tagged in and hooked a sunset flip for 2.
After #1 tagged in, he dropkicked Zumhofe for 2.
He then backdropped Zumhofe while the Irving faithful chanted "go Rock'n'Roll."
As #2 tagged in, he put a knee into Zumhofe's midsection.
#1 tagged in and hit a knee drop for 2.
When #1 missed a dropkick, Zumhofe made the hot tag to Parsons.
With all four wrestlers in the ring, the babyfaces hooked simultaneous sunset flips for 2.
The champs then missed a double clothesline, and Zumhofe tripped #1.
In the meantime, Parsons landed a butt butt on #2.
1-2-3.
WE HAVE NEW CHAMPIONS!

Rating: **

Summary: Despite the outdoor atmosphere, the Irving faithful is ELECTRIC as the babyfaces defeat the Super Destroyers in a solid yet also formulaic tag match.

Following a commercial break, the music video for "Badstreet USA" airs.

Match 3 for the World Class World Six-Man titles (Badstreet): The Freebirds (champions) versus the Von Erichs

Highlights:

In case it's not obvious, Badstreet meant no rules.
Also, to join his sons Kevin and Mike, Fritz came out of retirement solely for this match. Should the Von Erichs attain the titles, Fritz will bestow his portion to Kerry.
Before the match began, referee David Manning declared the only rule will be that it will be a tag team match and not Texas tornado-style.
Kevin gave Roberts a HARD cross corner whip to injure the back.
When Mike tagged in, Lowrance sang Fritz's praises.
Hayes tagged in, slammed Mike, mounted the second turnbuckle, but missed a splash.
As Fritz tagged in, the Irving faithful went APESHIT!
While Mike held Hayes at bay, Fritz removed his belt and tanned Hayes' hide.
Hayes tagged in and scored with a lariat to Kevin.
After he removed his boot, Hayes WALLOPED Kevin with it.
Roberts tagged in and rammed his nickel-steel belt buckle into Kevin's head.
When Fritz tagged in, he supplied Hayes and Roberts with a double noggin knocker.
He then provided the BUSTED OPEN Hayes with an Iron claw.
As Roberts leaped from the top turnbuckle, Fritz applied an Iron claw to him as well.
Gordy made the save and CRACKED Fritz over the head with his boot.
After Fritz and Mike reversed cross corner whips, they sent Gordy and Hayes into one another.
Mike then got rammed into Roberts while Kevin mounted the top turnbuckle.
When Kevin delivered a cross body block, he pinned Roberts.
WE HAVE NEW CHAMPIONS!

Rating: **½

Summary: If you thought the Irving faithful were excited for the tag title change, they LOST THEIR COLLECTIVE MINDS when the Von Erichs won the titles. I mean, the entire stadium ROCKED!

After the match, Killer Khan storms the ring to attack Kevin. He and the Freebirds battle with the Von Erichs until Kerry arrives to chase them off.

Conclusion: Fritz's involvement in the six-man title match highlighted one of the best episodes in the history of the promotion. In addition, the tag title match featured new champions being crowned, so the Irving faithful truly earned their money's worth for this show.

Oh, wait, you mean there's more? Oh yeah...THAT EPISODE! Methinks the Irving faithful should get their money's worth from that too, but it's too soon to tell. Am I right, Mola Ram?

Now THAT'S hot!

TV Rating: NONE

Stay tuned for WCCW 05-19-84!

Comments? Suggestions? Send them to me at rsg@rockstargary.com and follow me on Twitter (@rockstargary202).

Custom Search