WELCOME TO ROCK STAR GARY REFLECTIONS!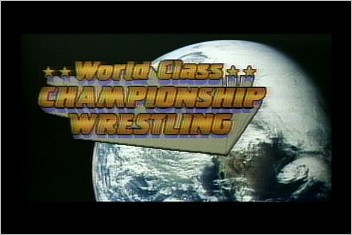 WCCW 05-07-83
Taped from Dallas, TX
Airdate: May 7, 1983 (taped 04/29)
Attendance: unknown
Hosted by Bill Mercer
Who will win the penalty box match? Can Yatsu tame Kamala? Who dares to join me for this incarceration sensation?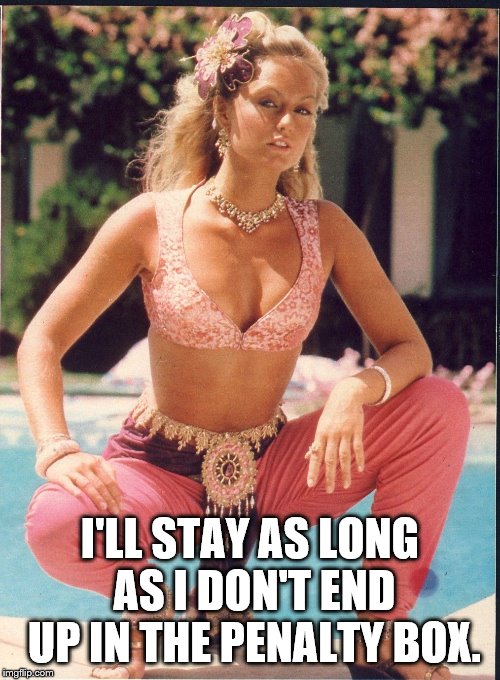 No, Mary, there's no chance you'll end up in the penalty box.
Opening montage.
Match 1: Tola Yatsu (w/ Arman Hussein) versus Kamala (w/ Gen. Skandor Akbar & Friday)
Highlights:
Hussein distracted Kamala, so Yatsu nailed Kamala from behind.
On the other hand, Kamala no-sold it.
Hussein then distracted Kamala with his whistle, so Yatsu nailed him again.
True to character, Kamala again no-sold it.
When Kamala noticed Hussein's whistling again, he sauntered after Hussein.
Hussein then jumped into the ring, so Kamala took the whistle and attacked him.
As Yatsu came to his manager's defense, Kamala delivered a double thrust to Hussein's throat.
He then splashed Hussein twice before Yatsu grabbed his kendo stick and WHACKED Kamala.
With all the chaos, Manning disqualified both wrestlers.
No contest.
Rating: DUD
Summary: If you were expecting a wrestling clinic in this one, the next round's on you.
After the match, Kamala no-sells the kendo stick shots, grabs the stick, and shoves Manning all the way across the ring. When he knocks down Friday, Kamala settles down thanks to Akbar.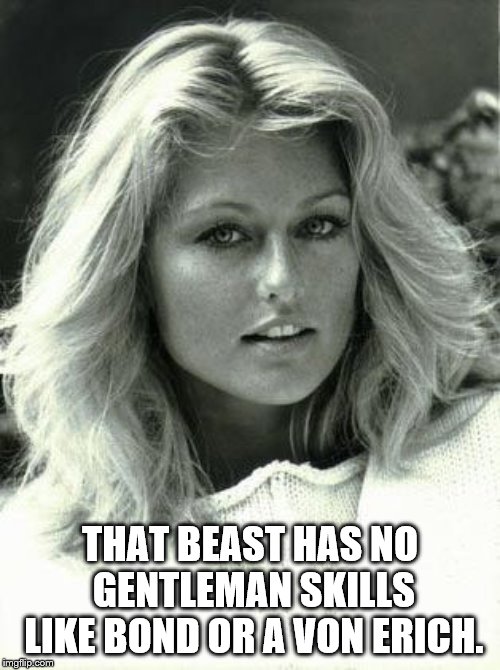 From the Akbar estate, Mercer interviews Akbar with the Mongol. While Akbar touts Devastation, Inc., he runs down Hussein and Yatsu. Next, he mentions the Von Erich's lack of a challenge to his army. Good promo.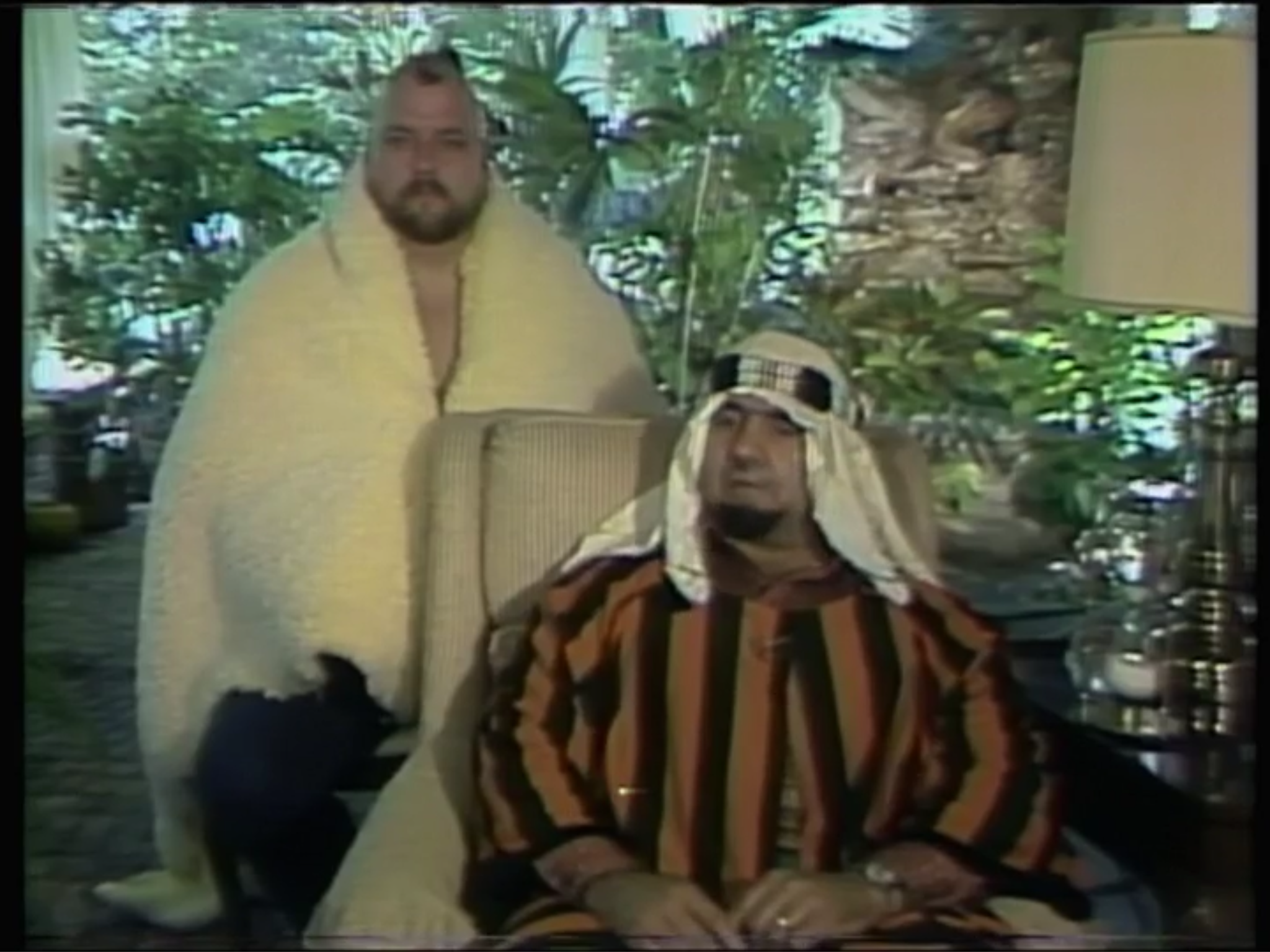 Match 2: The Mongol (w/ Gen. Skandor Akbar) versus Mike Reed
Highlights:
The Mongol delivered a back elbow and slammed Reed.
As he hit a second back elbow, the Mongol smashed Reed back-first in the corner.
He then clotheslined Reed and followed with a swinging neckbreaker for 2.
When he delivered a backbreaker, Mongol pulled up Reed at 2 again.
He then powerslammed and pinned Reed.
Rating: DUD
Summary: Showcase match for the Mongol.
Following a commercial break, Mercer interviews Manning who's locked in a shark cage a.k.a. the penalty box. Manning explains the rules emphasizing the penalty box. Without question, he expects rules to be broken considering the participants.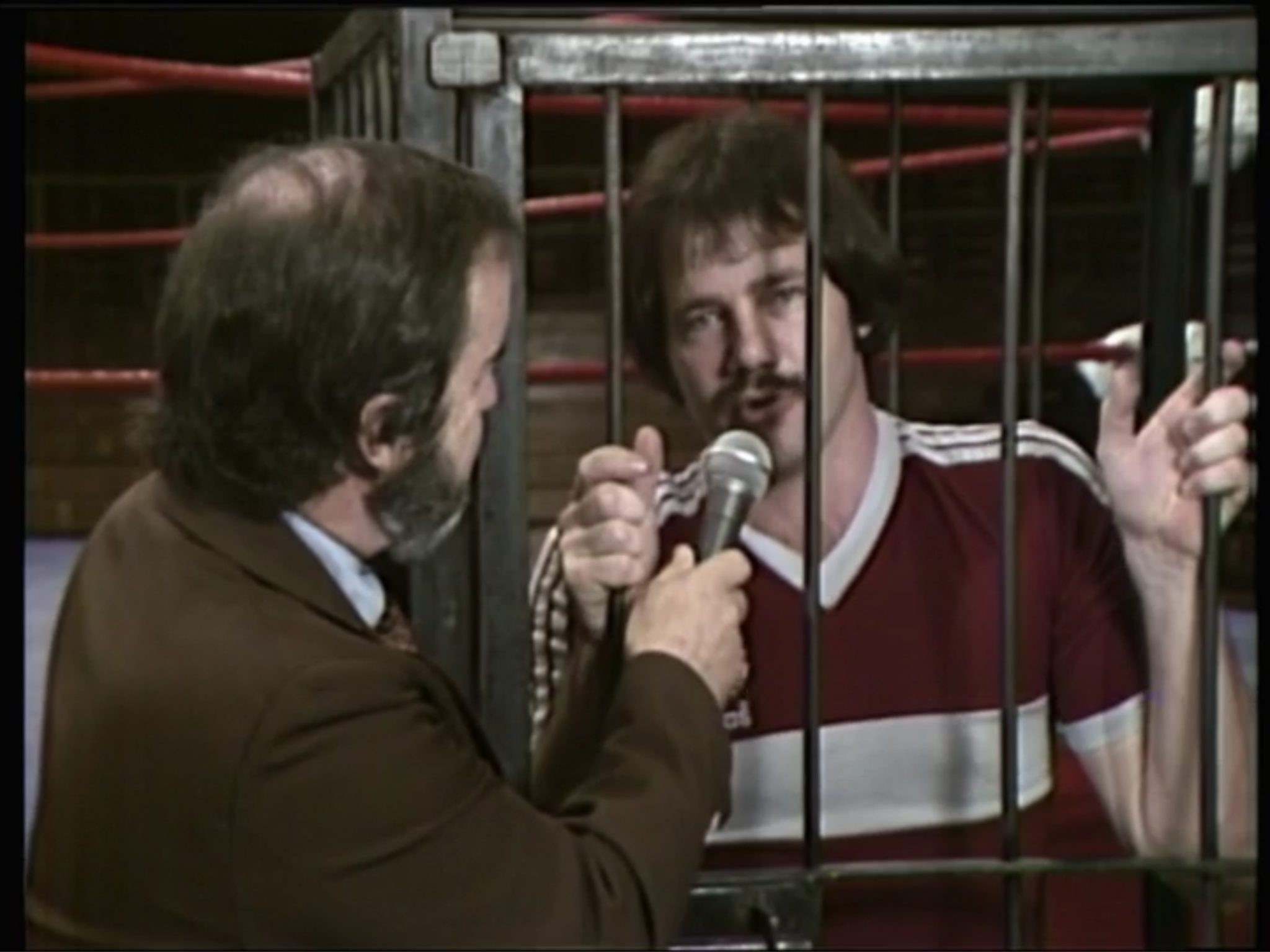 Match 3 (penalty box/six-man/non-title): WCCW World Six-Man tag team champions the Freebirds versus the "Modern Day Warrior" Kerry Von Erich, "Iceman" King Parsons, & Chavo Guerrero
Highlights:
Hayes hip-tossed Guerrero, yet Guerrero leap-frogged him twice and delivered a flying forearm.
When he dropkicked Hayes twice, Guerrero chased him out of the ring.
Kerry tagged in, and Hayes retreated to tag out to Roberts.
As Roberts put a knee into Kerry's midsection, Gordy tagged in.
Guerrero tagged in and used momentum to bulldoze Gordy down.
After tags were exchanged on both sides, Parsons nailed Roberts in the midsection.
He then slammed Roberts for a 1-count.
When Kerry tagged in, he hit an elbow drop to Roberts for another 1-count.
Hayes tagged in and distracted referee Fred Sinclair.
In the meantime, Gordy gave Kerry the business in the heel corner. SNEAKY!
Hayes then delivered a fist drop for a 1-count.
As second referee David Manning directed Gordy to the penalty box, Hayes assisted Roberts by double-teaming Kerry.
That landed Hayes in the penalty box with Gordy. Needless to say, but the babyfaces had a serious power play opportunity.
After Parsons tagged in, he and Kerry hit a dropkick/elbow drop combo on Roberts for 2.
Parsons then dropkicked Roberts for another 2.
When Roberts ducked a cross body block by Parsons, Gordy returned to the heel corner.
Roberts tagged in Gordy who gave Parsons a cross corner whip.
As Gordy came up empty on his follow-through, he immediately delivered an atomic drop to Parsons.
Roberts tagged in while Hayes returned to the heel corner.
After Roberts backdropped Parsons, he got 2.
Hayes tagged in while the Dallas faithful chanted "go King, go!"
When Gordy tagged in, Parsons escaped to tag in Guerrero.
Gordy then gave him a cross corner whip, but Guerrero hooked a flying headscissors.
As he dropkicked Gordy, Guerrero received some assistance from Kerry to double-team Gordy.
That landed Kerry in the penalty box.
After Roberts gave Guerrero the business in the corner, Parsons stormed in to save his partner.
Both wrestlers were then sentenced to the penalty box.
When Hayes hit an elbow drop to Guerrero, he got 2.
He then delivered a swinging neckbreaker while Kerry returned to the babyface corner.
As Gordy tagged in, he landed an elbow drop to Guerrero for 2.
He then hooked a belly-to-back suplex for another 2.
After Kerry tagged in, he supplied Hayes and Gordy with a double noggin knocker.
Hayes tagged in while Roberts returned to the heel corner.
When Roberts tagged in, he hit a flying elbow smash to Kerry for a 1-count.
Parsons returned to the babyface corner while Roberts delivered a backbreaker to Kerry for 2.
As Hayes tagged in, he rammed Kerry face-first into the mat.
He then baited Parsons into the ring which returned Parsons to the penalty box.
After Gordy tagged in, he hit a Death Valley driver but couldn't get 3.
Roberts tagged in and delivered a knee lift to Kerry.
When Gordy tagged in, Parsons returned to the babyface corner.
Tags were exchanged on both sides while Guerrero dropkicked Roberts.
As Hayes and Kerry entered the ring, Manning followed them.
Parsons tagged in and hit an atomic drop to Roberts.
Meanwhile, Sinclair sentenced Guerrero to the penalty box to join Kerry.
Also, Hayes was detained in the heel penalty box.
Gordy then suplexed Parsons twice for 2.
After Roberts tagged in, Kerry returned to the babyface corner.
Roberts then slammed Parsons, mounted the second turnbuckle, and delivered a flying knee drop for another 2.
When Hayes was released from the penalty box, he sent Manning flying.
Parsons then countered a slam with an inside cradle to Gordy.
1-2-3.
Parsons, Guerrero, and Kerry won.
Rating: ***
Summary: Another scorching main event involving the Freebirds and their beloved archrivals.
After the match, Gordy and Hayes hit a spike piledriver to Kerry while Roberts destroys Sinclair. Manning recovers to release Guerrero from the penalty box, and Guerrero chases off the Freebirds with a steel chair.
Conclusion: A wild main event with an exciting stipulation carried this episode. What are your thoughts, Mary?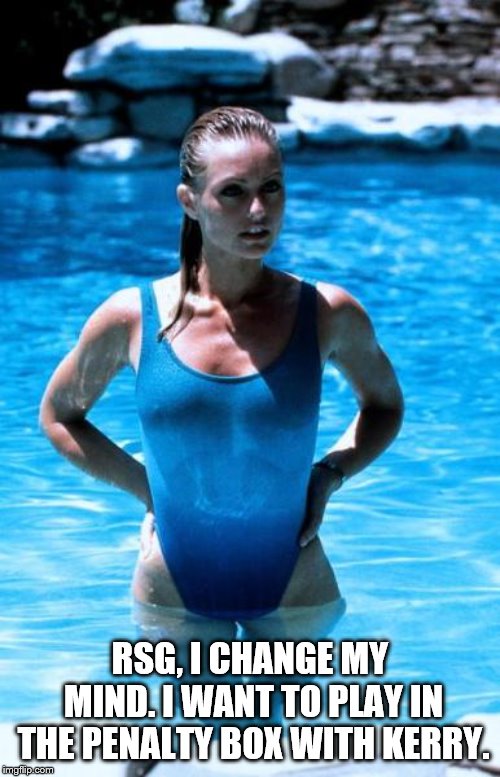 Thanks for chiming in, Mary. I hope Texas 'rasslin' doesn't leave you shaken or stirred.
TV Rating: NONE
Stay tuned for WCCW 05-14-83!
Comments? Suggestions? Send them to me at rsg@rockstargary.com and follow me on Twitter (@rockstargary202).
Custom Search