WELCOME TO ROCK STAR GARY REFLECTIONS!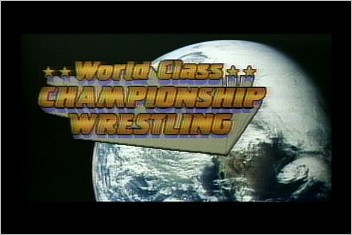 WCCW 5-1-82
Taped from Dallas, TX
Airdate: May 1, 1982 (taped 4/27)
Attendance: unknown
Hosted by Marc Lowrance
Can Madril and Spoiler ruin H & H Limited's night? Can you guess who will make a cameo for this show? Let's find out!
Opening montage.
Prior to the opening match, Lowrance interviews Irwin who referred to Frank Dusek as "Captain Crunch." I don't want to know what Irwin did with the milk.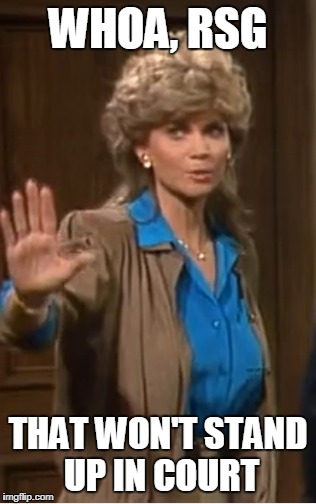 My apologies, Miss Sullivan. Carry on.
Match 1 (non-title): NWA Texas champion "Wild" Bill Irwin versus Tom "Boogaloo" Shaft
Highlights:
After Shaft hip-tossed him, Lowrance shilled Fritz Von Erich's first televised match coming in two weeks.
Shaft then delivered a head butt for 2.
As Irwin slammed Shaft, he hit a running knee drop.
1-2-3.
Irwin won.
Rating: DUD
Summary: Zero chemistry here.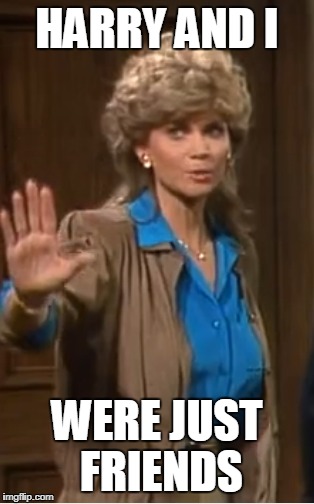 Don't worry, Miss Sullivan. I won't tell.
After a commercial break, Lowrance announces an upcoming show in Lewisville, TX on 5/14. He then interviews Gary Hart and Arman Hussein.
Match 2: Carlos Zapata versus Ken Mantell
Highlights:
Much like Kevin Sullivan in WCW during the Monday Night War, Mantell was the booker who wrestled spot shows like this.
Lowrance then shills Kevin Von Erich versus Kabuki on next week's show. In addition, Fritz Von Erich will second Kevin.
You betcha, Miss Sullivan.
As Mantell delivered a side-Russian leg sweep, he pinned Zapata.
Rating: DUD
Summary: This was old school even for 1982.
After a commercial break, Lowrance shills an upcoming show in Ferris, TX on 5/15. He then interviews Fritz Von Erich who's ready for the match next week.
Match 3: The Great Kabuki (w/ Gary Hart) versus Mike Bond
Highlights:
Kabuki delivered a superkick, mounted the second turnbuckle, and nailed Bond.
1-2-3.
Kabuki won.
Rating: DUD
Summary: This bond isn't worth the investment.
Match 4 (non-title): WCCW World tag team champions Bugsy McGraw & King Kong Bundy (w/ Arman Hussein) versus the Spoiler & Al Madril
Highlights:
McGraw and Bundy defeated Madril and Kerry Von Erich back on Easter Sunday (4/11) to win the titles.
Whereas Spoiler's mask was black last week, his mask is silver this week.
Bundy tagged in, gave Madril a cross corner whip, and followed with an avalanche.
As Spoiler tagged in, he walked the top rope and delivered a forearm smash to Bundy.
Tags were exchanged on both sides while McGraw hit an elbow drop for 2 on Madril.
After Bundy tagged in, he gave Madril another cross corner whip but came up empty on his follow-through.
Spoiler tagged in and applied the Iron claw to Bundy.
When Spoiler mounted the top turnbuckle, he delivered a knee smash to Bundy.
McGraw tagged in, slammed Spoiler, but missed a splash.
As Spoiler applied the claw to McGraw, Bundy made the save.
All four wrestlers were in the ring.
While Madril and McGraw brawled on the concrete floor, Spoiler brought McGraw back in and hooked an inside cradle for 2.
He then guillotined McGraw with the top rope, mounted the top turnbuckle, but McGraw caught him.
As McGraw slammed Spoiler down to the mat, he hit a leg drop for 2.
Bundy tagged in, hip-tossed Spoiler, but missed a knee drop.
When Madril tagged in, he delivered a flying shoulder block to Bundy for 2.
Again, all four wrestlers were in the ring.
Spoiler then mounted the top turnbuckle and gave Bundy a forearm smash.
Suddenly, the bell rang.
Time-limit draw.
Rating: **
Summary: Spoiler looked great in the short spurts he was on offense. You can certainly tell that he trained the man who would become the Undertaker in the years to come.
After the match, Madril grabs the microphone and requests five more minutes. Instead of honoring the request, Hussein nails Madril. While Bundy and McGraw tie up Spoiler in the ropes, the heels triple-team Madril. Spoiler then gets free and chases the heels away.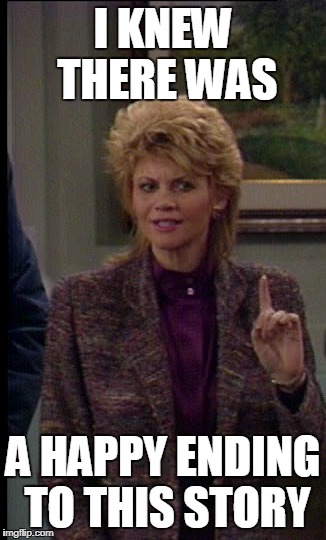 Thanks, Miss Sullivan. Good luck in court and hope to see you again soon.
Conclusion: This show was more of a vehicle to promote future episodes than having a good one itself. Skip this show, and let's hope all the hype for the next couple of episodes is worth it.
Counselor! Yes, you are! Wow!
TV Rating: NONE
Stay tuned for WCCW 5-8-82!
Comments? Suggestions? Send them to me at rsg@rockstargary.com and follow me on Twitter (@rockstargary202).
Custom Search