WELCOME TO ROCK STAR GARY REFLECTIONS!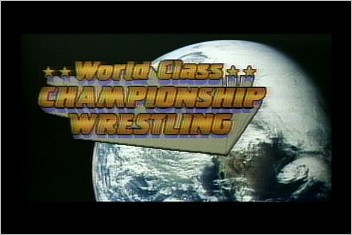 WCCW 04-30-83
Taped from Dallas, TX
Airdate: April 30, 1983 (taped 04/15)
Attendance: unknown
Hosted by Bill Mercer
Can David and Parsons get the better of the Freebirds? How will Guerrero handle Garvin? Will Kamala defeat two men in a handicap match? Who will join me to enjoy tonight's reflection?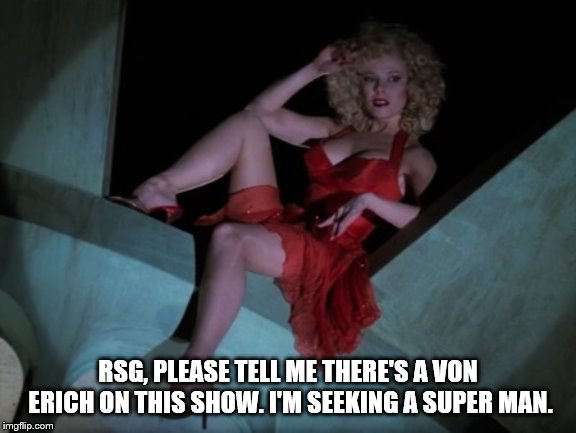 Lorelei, glad to have you here! I'm certain you won't be disappointed.
Opening montage.
Prior to the opening match, Mercer interviews David and Parsons. Back on 4/4, David regained the Texas title by defeating Garvin. David's ready for the Freebirds, and Parson's ready to boogie.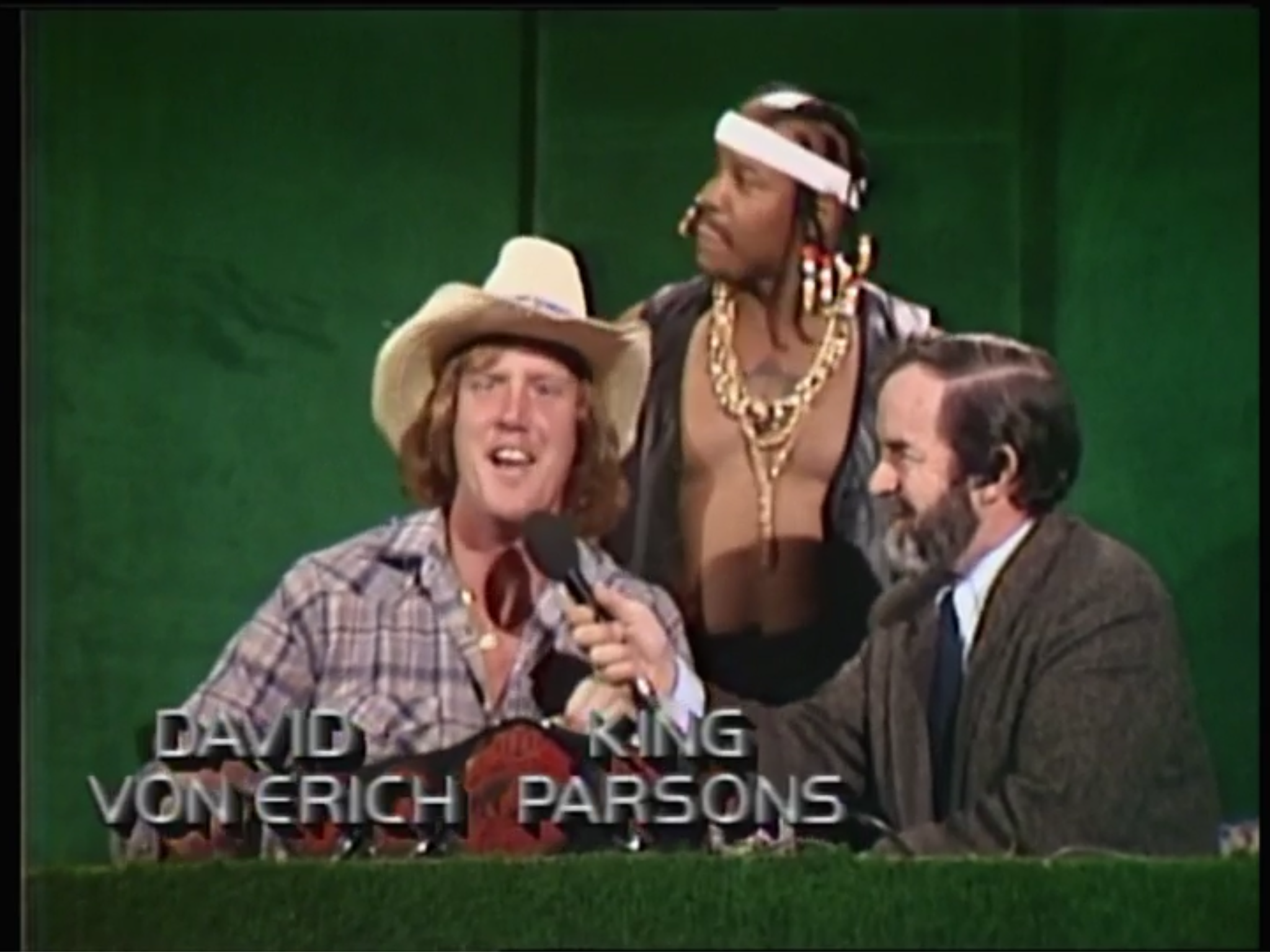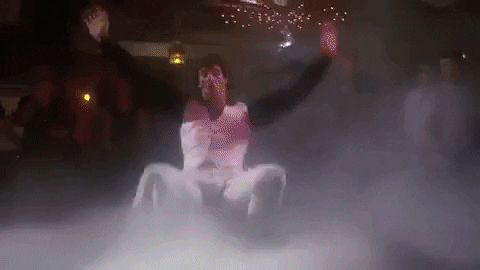 Match 1: The Mongol (w/ Gen. Skandor Akbar) versus "Gentleman" Chris Adams
Highlights:
Mongol slammed Adams for a 1-count.
When Adams nailed him in the midsection, he followed with a pair of superkicks.
He then powerslammed Mongol for a 1-count.
As Adams delivered a third superkick, he gave Mongol a cross corner whip.
He then landed a fourth superkick, charged, but Mongol tossed him over the top rope down to the floor.
Referee Fred Sinclair then disqualified the Mongol.
Rating: DUD
Summary: Purely an exercise to showcase Adams' superkick. I'm certain this feud will continue.
After the match, Adams mounts the top turnbuckle and hits a missile dropkick. Wow! They then brawl until officials separate them.
At ringside, Mercer interviews Guerrero who's a proud Texan and ready to succeed.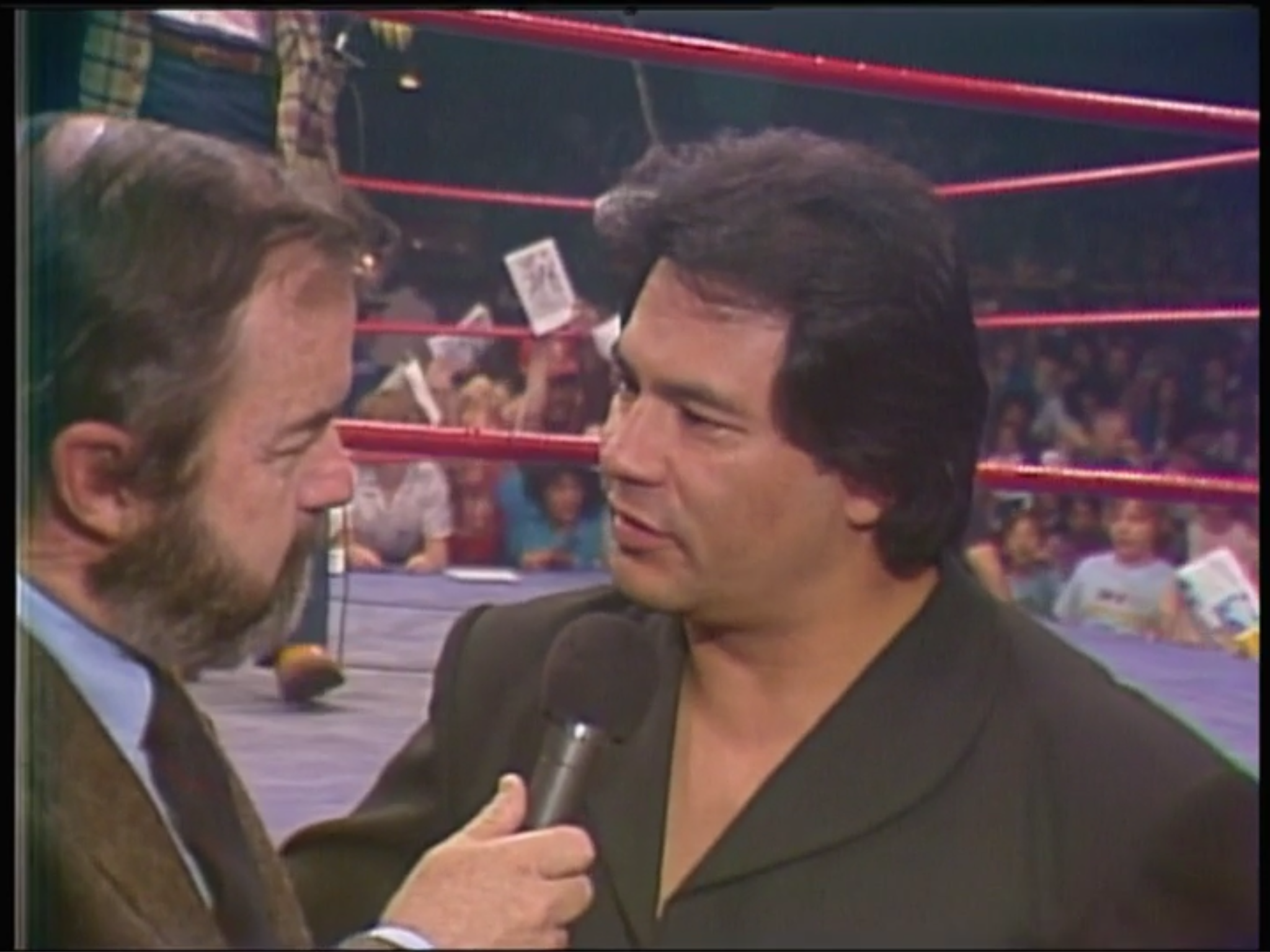 Match 2: "Gorgeous" Jimmy Garvin (w/ Sunshine) versus Chavo Guerrero
Highlights:
Guerrero hip-tossed Garvin and followed with a pair of dropkicks.
As Guerrero delivered a series of flying headscissors, Garvin responded with a slam.
He then hit a pair of knee drops for 2.
When Garvin gave Guerrero a pair of cross corner whips, Guerrero climbed to the top turnbuckle, backflipped over Garvin, and backdropped him.
Guerrero then hooked a surfboard, but Garvin wouldn't submit.
After he delivered a spinning heel kick, Guerrero got 2.
With thirty seconds left, a brawl broke out.
Guerrero then secured a somersault roll-up for 2.
As he hooked a hangman's neckbreaker, the bell rang.
Referee Fred Sinclair ruled the bout a time-limit draw.
Rating: ***
Summary: Great showing by Guerrero here, and Garvin worked well with him.
After the match, Hunter interviews an irate Garvin with Sunshine.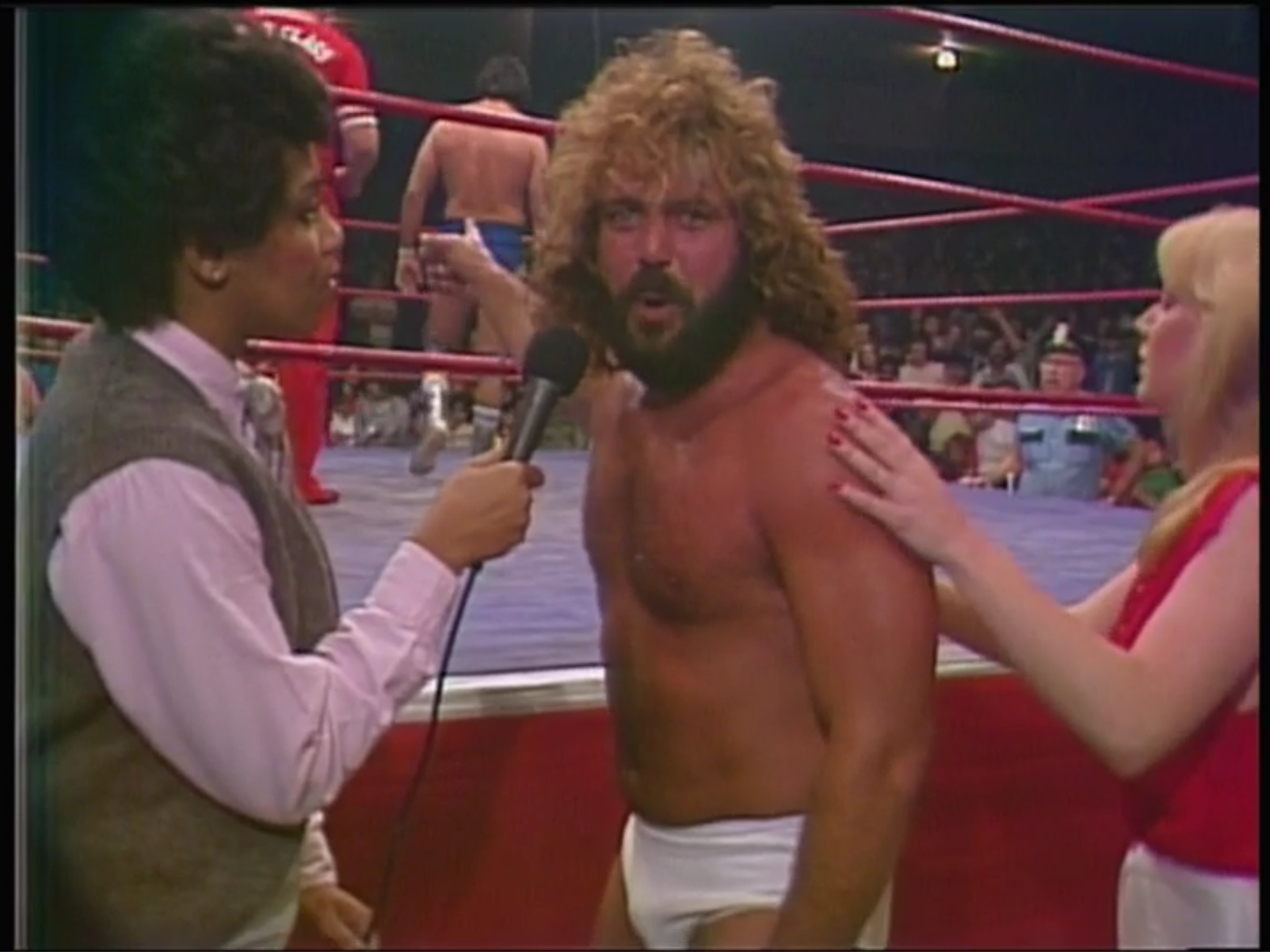 Match 3 (handicap); Kamala (w/ Gen. Skandor Akbar, the Mongol & Friday) versus Tom Renesto, Jr. & Bill Rathke (w/ Arman Hussein)
Highlights:
To gain the upper hand, Kamala supplied Renesto and Rathke with a double noggin knocker.
He then rammed Renesto and Rathke together before kicking Renesto to the floor.
When he splashed Rathke's back twice, Kamala pinned Rathke.
Renesto returned, but Kamala splashed his back twice.
1-2-3.
Kamala won.
Rating: DUD
Summary: Showcase match for Kamala.
At ringside, Mercer interviews Akbar with the Mongol. Akbar touts Kamala and questions Tola Yatsu's whereabouts. Next, he wonders why the Von Erichs have yet to challenge Kamala.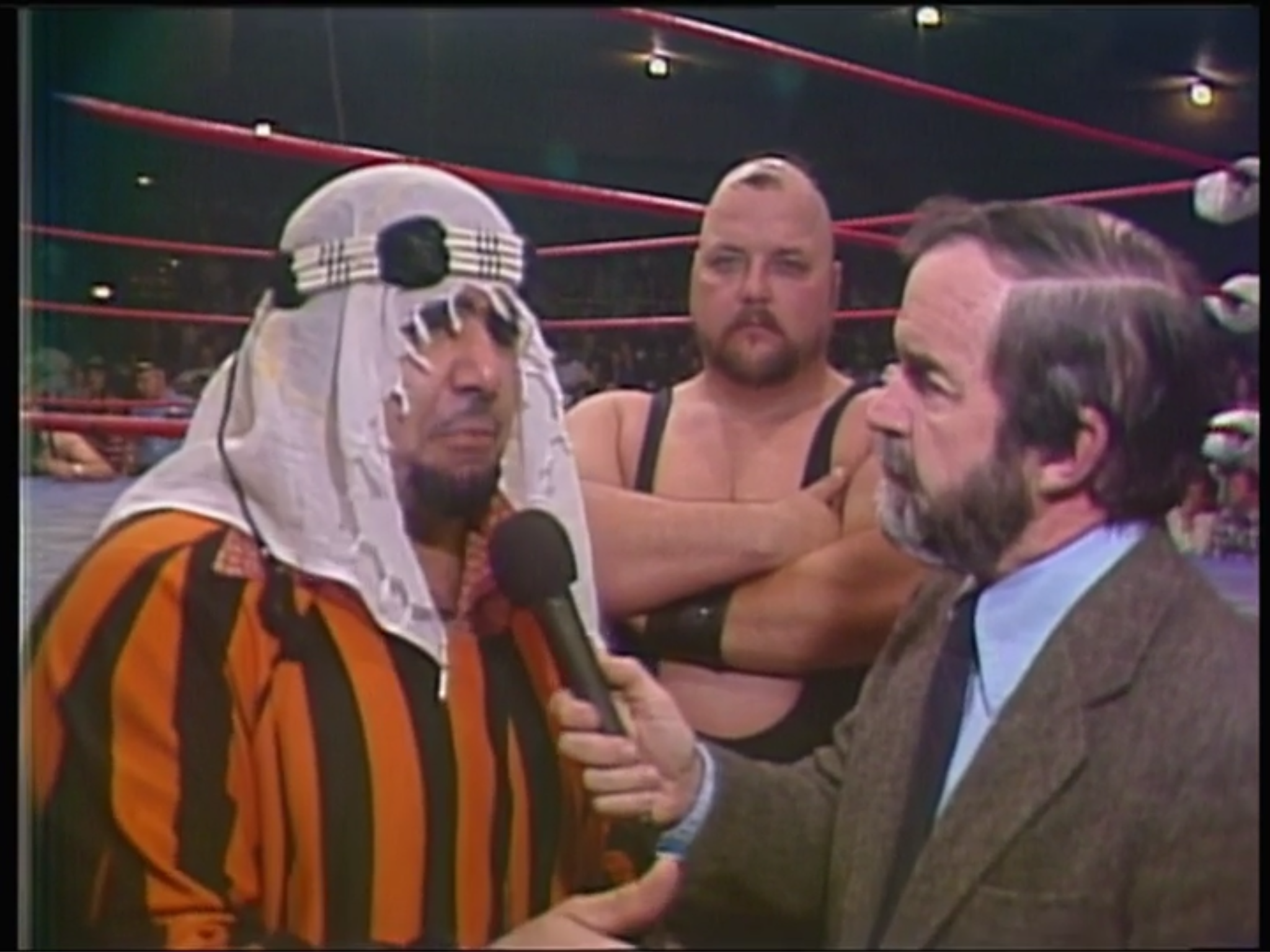 Match 4: NWA Texas champion David Von Erich & "Iceman" King Parsons versus Michael Hayes & Buddy Roberts
Highlights:
Garvin and Sunshine stood at ringside.
As the Dallas faithful LOUDLY chanted "go home, Freebirds," Parsons backdropped Roberts.
Parsons then monkey-flipped and dropkicked Roberts twice.
When the Dallas faithful began to chant "we want Hayes," their nemesis tagged in and slammed Parsons.
Hayes then attempted a fist drop but hurt his hand on Parson's head.
After Roberts tagged in, Hayes put a knee into Parson's back. How dastardly!
Hayes tagged in, mounted the second turnbuckle, and lowered the boom on Parsons.
As Hayes delivered a backbreaker, David tagged in and applied an Iron claw.
All four wrestlers were in the ring while the babyfaces rammed the heels together to a RAUCOUS ovation. In the process, Hayes collided with David sending him over the top rope to the floor.
When Garvin got too close, he prevented David from returning to the apron and nailed him with his video camera. Nefarious!
Hayes then dragged David back into the ring.
1-2-3.
Hayes and Roberts won.
Rating: **
Summary: HOT main event with heel shenanigans costing David and Parsons a victory.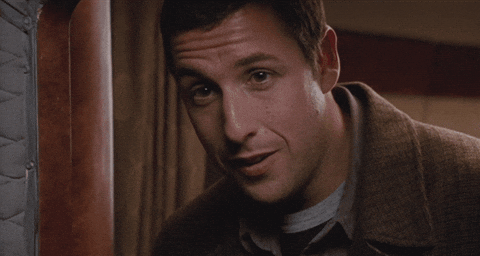 Conclusion: With the main event coupled with Guerrero/Garvin, this episode rocks! Don't miss it! Do you agree, Lorelei?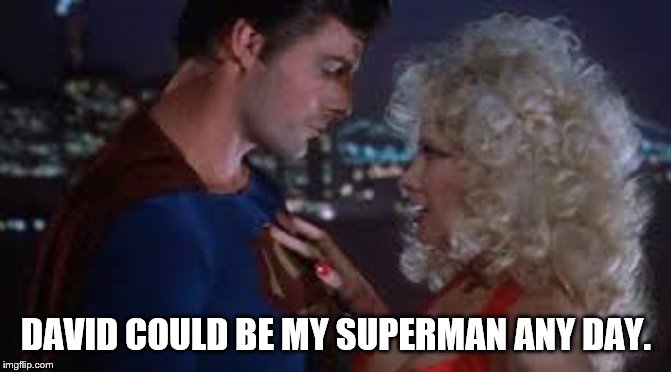 Thanks for joining me, Lorelei. Don't fall off of any statues!
TV Rating: NONE
Stay tuned for WCCW 05-07-83!
Comments? Suggestions? Send them to me at rsg@rockstargary.com and follow me on Twitter (@rockstargary202).
Custom Search