WELCOME TO ROCK STAR GARY REFLECTIONS!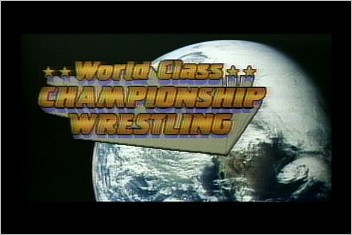 WCCW 4-24-82
Taped from Dallas, TX
Airdate: April 24, 1982 (taped 4/18)
Attendance: unknown
Hosted by Marc Lowrance
How will Kerry Von Erich fare against Blackie Gordman? Will the Spoiler successfully take down the behemoth King Kong Bundy? Who will make a cameo this week? Let's find out!
Opening montage.
Prior to the opening match, Lowrance interviews Hussein.
Not THAT Hussein!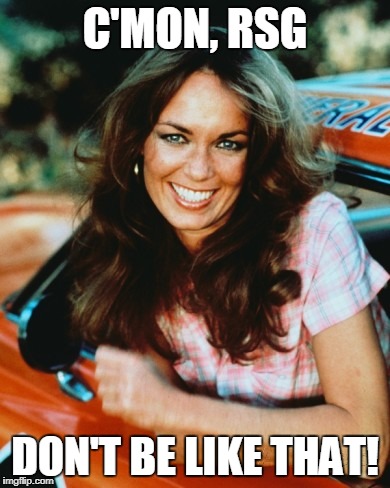 My bad, Daisy! Keep up the great work!
Match 1: Arman Hussein versus Sal Olivares
Highlights:
To stir up the Dallas faithful, Hussein performed his "camel walk."
While hooked in a headscissors, Hussein tried to use the ropes to pin Olivares until referee David Manning noticed his shenanigans.
Hussein then delivered a clothesline and a knee drop for a 1-count only because he pulled Olivares up.
Upon giving Olivares a second knee drop, Hussein pulled him up again.
He then delivered a third knee drop.
1-2-3.
Hussein won.
Rating: DUD
Summary: Showcase match for Hussein.
Match 2: Bugsy McGraw versus Raul Castro
Highlights:
After a slam, McGraw missed an elbow drop.
Castro then hit a pair of flying forearms but ate a shoulder block upon his third attempt.
As McGraw tied him up in the ropes, he gave Castro the ten-top-turnbuckle count-along.
He then slammed Castro but missed an elbow drop.
When he hit a series of elbow drops, McGraw mounted the top turnbuckle and delivered a splash.
1-2-3.
McGraw won.
Rating: ½*
Summary: Showcase match for McGraw.
After a commercial break, Lowrance interviews WCCW tag team champions Al Madril and Kerry Von Erich. Not to besmirch the dead, but Kerry's interviewing skills were beyond amateur here.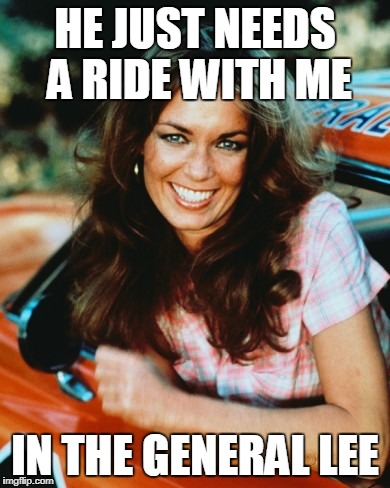 Match 3 (non-title): NWA Texas champion "Wild" Bill Irwin versus Richard Blood
Highlights:
While the Dallas faithful chanted "Go Richard, go," Irwin attempted a slam, but Blood fell atop him for a 1-count.
Irwin then delivered a bicycle kick as the Dallas faithful taunted him with "Chauncey."
As Irwin slammed Blood, he gave Blood an elbow drop for 2.
Blood came back with a sunset flip for 2.
When Irwin hooked a gutwrench suplex, he got 2.
Blood then gave Irwin a knee lift and followed with a dropkick.
After delivering a leg drop Blood got 2.
He then hit another knee lift, but Irwin caught him with a stungun.
As Irwin slammed Blood, Irwin hit a running knee drop.
1-2-3.
Irwin won.
Rating: *
Summary: Showcase match for Irwin.
After the match, Lowrance interviews Irwin who's proud of his successful title defenses.
Match 4 (non-title): NWA American champion the "Modern Day Warrior" Kerry Von Erich versus Blackie Gordman
Highlights:
Kerry delivered a knee drop for 2.
While the Dallas faithful chanted "we want the claw," Kerry applied the Iron claw to Gordman's midsection.
Gordman then hooked an abdominal stretch, but Kerry hip-tossed him to escape.
As Kerry knocked Gordman into the middle of 1983 with a discus punch, Gordman reversed a cross corner whip.
Kerry then leaped over the charging Gordman, hooked a sunset flip, and pinned Gordman.
Rating: *
Summary: Showcase match for Kerry.
In a pre-recorded interview, Lowrance interviews Irwin again who will take on all comers. Next, Hussein and Bundy understand how important money is.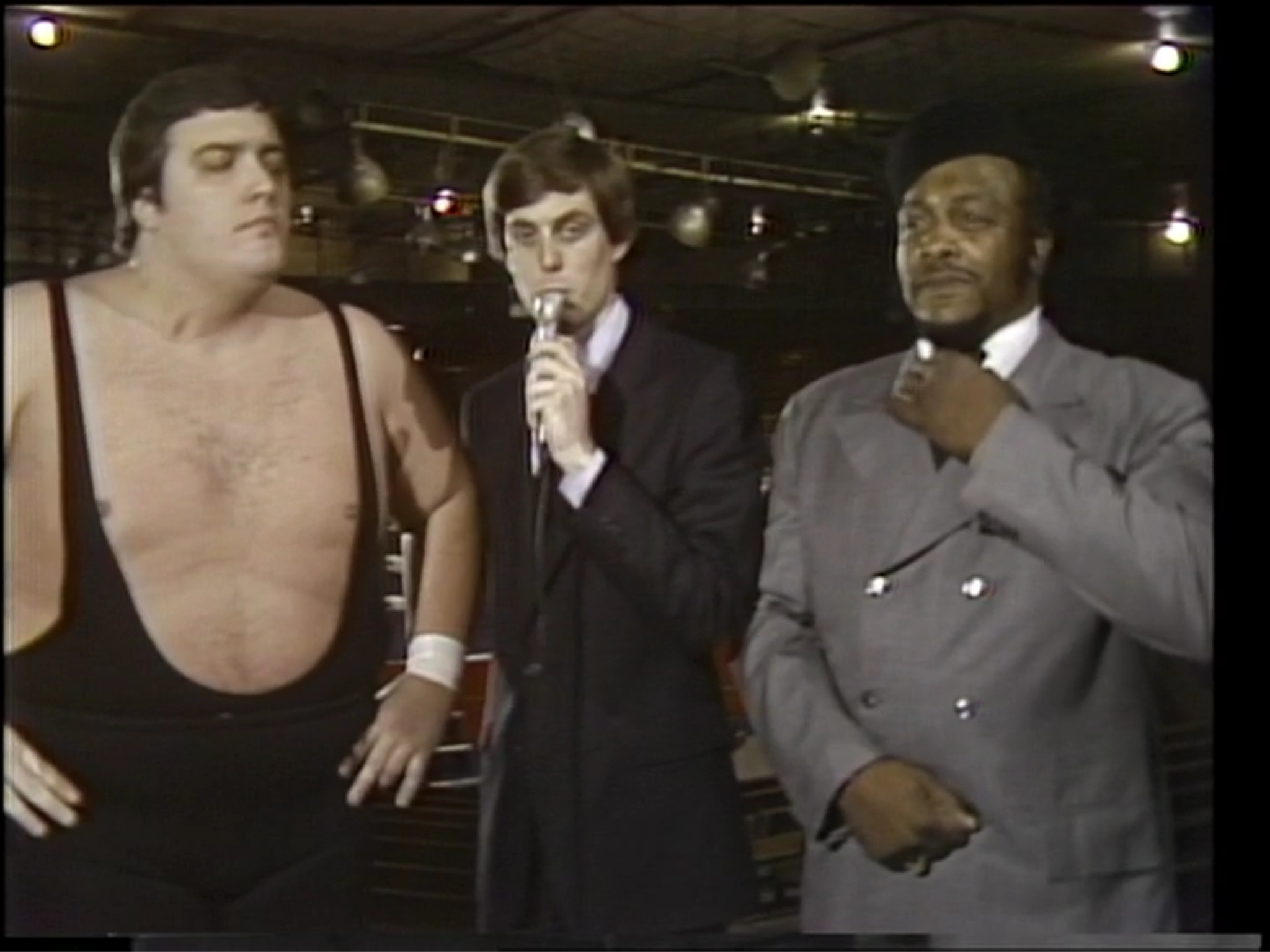 Match 5: The Spoiler versus King Kong Bundy (w/ Arman Hussein)
Highlights:
Before ring announcer Joe Renelli introduced him, Bundy attacked Spoiler.
Spoiler then walked the top rope from corner to corner and delivered a forearm smash.
As Bundy gave Spoiler a cross corner whip, he came up empty on his follow-through.
Spoiler then mounted the second turnbuckle and delivered another forearm smash.
When Spoiler applied the claw, Bundy hooked a bear hug.
Spoiler then dragged Bundy to the floor and made him HIT THE POLE.
While Bundy stood on the apron trying hard to pry the mask from Spoiler, referee David Manning called for the bell.
Spoiler won by disqualification.
Rating: ½*
Summary: More heel character establishment for Bundy.
After the match, Bundy and Spoiler brawl in the ring until officials separate them.
Lowrance then interviews Spoiler who calls Bundy a "big, fat slob" and wants a rematch.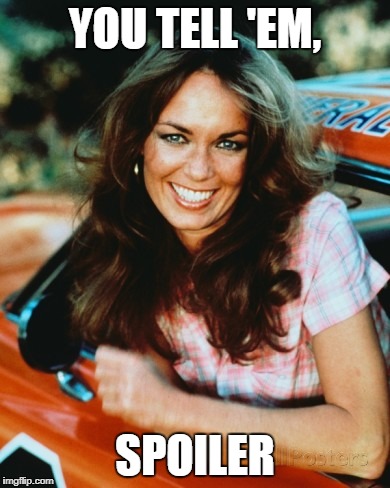 Conclusion: I suspect that there's more to the Bundy-Spoiler confrontation than just this match. On another note, I'm glad Kerry made mincemeat out of Gordman.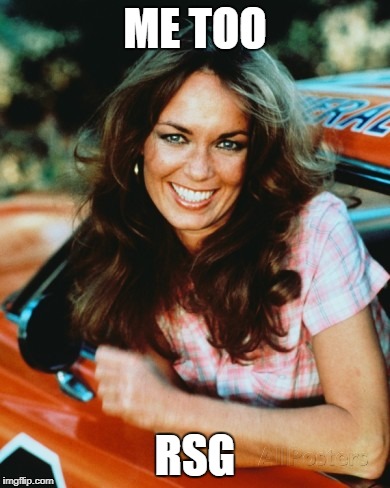 Thanks, Daisy. It was great sharing this episode with you. Don't be a stranger!
TV Rating: NONE
Stay tuned for WCCW 5-1-82!
Comments? Suggestions? Send them to me at rsg@rockstargary.com and follow me on Twitter (@rockstargary202).
Custom Search