WELCOME TO ROCK STAR GARY REFLECTIONS!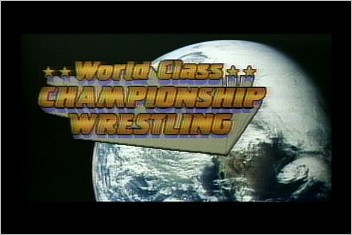 WCCW 04-21-84
Taped from Denton, TX
Airdate: April 21, 1984 (taped 04/15)
Attendance: unknown
Hosted by Bill Mercer
Can Adams score a victory over newly crowned American champion Garvin? Will either Precious or Sunshine have a say in the outcome? Newcomers Zumhofe, Gray, and Poffo make their WCCW debuts. Will they all win? And who will join me for this gem of an episode?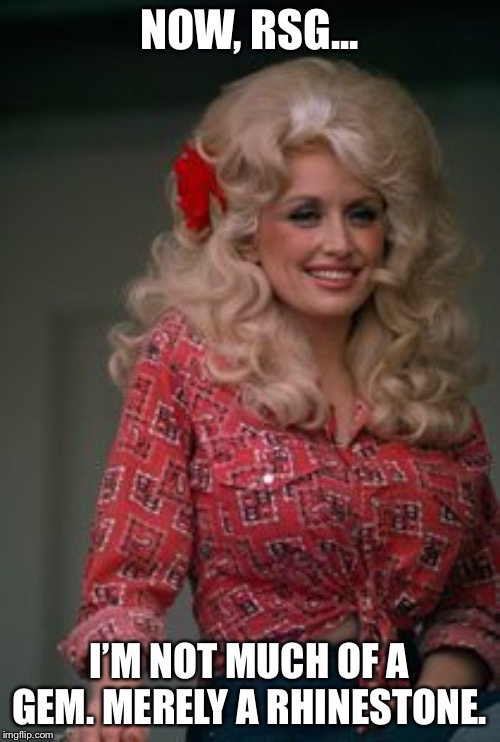 Jake, some would beg to differ. Allow me to offer you another gem:
Oh no! There goes my email alert again.
Opening montage.
Instead of emanating from the glorious Sportatorium in downtown Dallas, WCCW heads to the Super Pit at North Texas State University in Denton for this taping. Why, you ask? Because Kevin Von Erich used to play fullback for the Mean Green football team of course.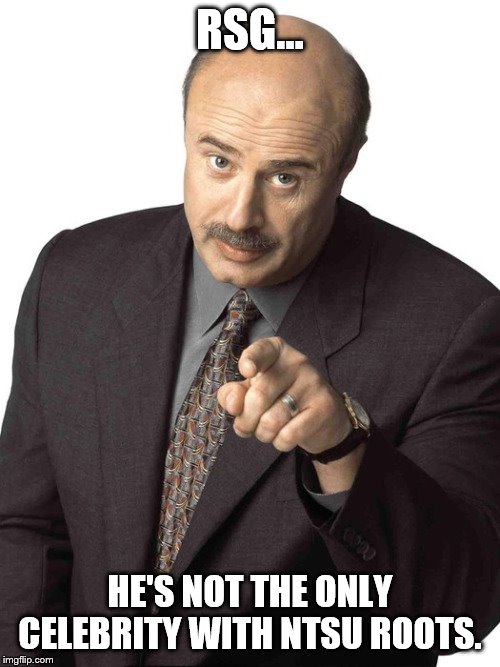 Thanks for the informative feedback, Dr. Phil.
Match 1: Super Destroyer #1 (w/ Gen. Skandor Akbar) versus "Leaping" Lanny Poffo
Highlights:
For those of you who've not seen Poffo prior to his "Genius" days, the "Leaping" one hailed from Lexington, KY having left the defunct ICW. Unfortunately, we were denied one of his remarkable poems.
Poffo blocked a hip toss and provided #1 with one of his own.
When he dropkicked #1, Poffo performed a backflip.
He then leapfrogged #1 and followed with another dropkick.
As #1 rebounded with a knee to the midsection, he slammed Poffo.
Next, Poffo slammed #1, mounted the top turnbuckle, but ate knees on a moonsault attempt.
After #1 suplexed him, he got 2.
He then delivered a big boot and applied a bear hug.
When Poffo escaped, he reversed a cross corner whip and attempted a back drop.
Instead, #1 leapfrogged and dropkicked him.
He then placed Poffo atop the top turnbuckle and hit a superplex.
1-2-3.
#1 won.
Rating: ½*
Summary: Showcase match for #1.
Match 2: Buddy Roberts versus "Rock'n'Roll" Buck Zumhofe
Highlights:
Before Zumhofe could remove his ring garb, Roberts attacked him.
Zumhofe then gave Roberts a pair of cross corner whips followed by a slam.
As he mounted the second turnbuckle, Zumhofe delivered a pumphandle splash.
1-2-3.
Zumhofe won.
Rating: *½
Summary: Extremely quick win for the newcomer.
After the match, Roberts threw a temper tantrum yelling "What happened?"
Match 3: The Missing Link (w/ Gen. Skandor Akbar) versus "Golden Boy" Jerry Gray
Highlights:
CWF fans may remember the Golden Boy as a former Bahamas champion.
Upon hitting his head with the wooden part of the ring bell and threatening once again to butt the ring post, Link butted Gray in the chest before tossing him down to the concrete floor.
Gray returned only to receive another head butt to the chest.
When Link mounted the second turnbuckle, he delivered a diving head butt for 1.
Gray rebounded with a cross corner whip but came up empty on his follow-through.
As Link powerslammed him, he followed with another diving head butt.
He then mounted the top turnbuckle and hit diving head butt #3.
1-2-3.
Link won.
Rating: *
Summary: Showcase match for Link.
Backstage, Garvin is shown wearing the American title belt while touting himself. Well, perhaps Precious gave him a hand. After all, she is smiling up a storm.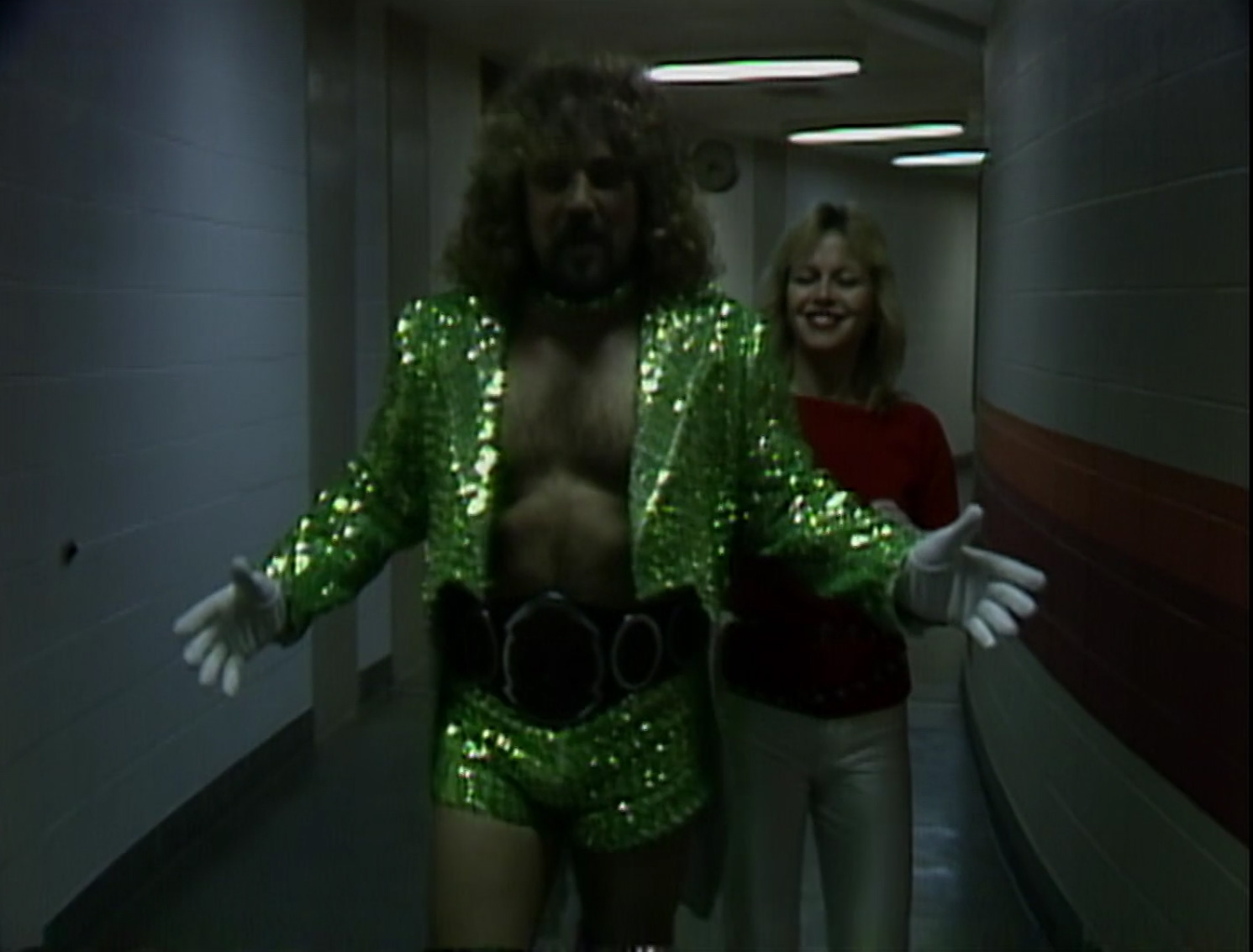 Match 4 (non-title): NWA American champion "Gorgeous" Jimmy Garvin (w/ Precious) versus "Gentleman" Chris Adams (w/ Sunshine)
Highlights:
Earlier, Mercer stated that video footage of Garvin reclaiming the American title will be shown next week.
Before the match began, Sunshine and Precious engaged in a catfight.
Referees Bronko Lubich and David Manning ejected both women since they couldn't control themselves.
Goodness, gracious. This reflection's fallen off a cliff. Please allow me to regroup...
As Adams escaped an arm bar with a slam, he hip-tossed Garvin.
While Mercer filled time acknowledging that the Freebirds' "Badstreet USA" video was directed by WCCW director Dan Bynum, Garvin delivered a back elbow for 2.
Adams then hooked a sunset flip for 2.
When he dropkicked Garvin twice, he blocked a suplex and supplied Garvin with one of his own.
He then gave Garvin a cross corner whip followed by a back drop.
After sending Garvin to the concrete floor, Adams suplexed him back into the ring.
Precious reemerged and got up on the apron to distract Adams.
To no one's surprise, Sunshine also returned to ringside delighting the Denton faithful extremely.
While another catfight erupted, Adams hooked an inside cradle on Garvin.
1-2-3.
Adams won.
Rating: **
Summary: More storyline than match as this served as an appetizer for the mixed tag match at the Parade of Champions on 5/6.
After the match, Garvin removes Precious from the ring so that Sunshine doesn't tear her to shreds.
Conclusion: The Garvin-Adams feud continues to boil with a side dish of catfighting between the valets. Meanwhile, Zumhofe, in a quick upset, won in his WCCW debut. Methinks his status on the card could be higher than Chick Donovan's. Also, Link and Super Destroyer #1 were showcased.
With two weeks remaining until the extravaganza, the table is set quite nicely. The matches featured are:
For the NWA World title, "Nature Boy" Ric Flair defends against "Modern Day Warrior" Kerry Von Erich.
In a mixed tag team match, Garvin and Precious will face Adams and Sunshine. This type of match was extremely rare in 1984.
Kamala will oppose Great Kabuki.
I'm certain more matches will be announced next week along with the explanation of Garvin's title victory. What's your take, Jake?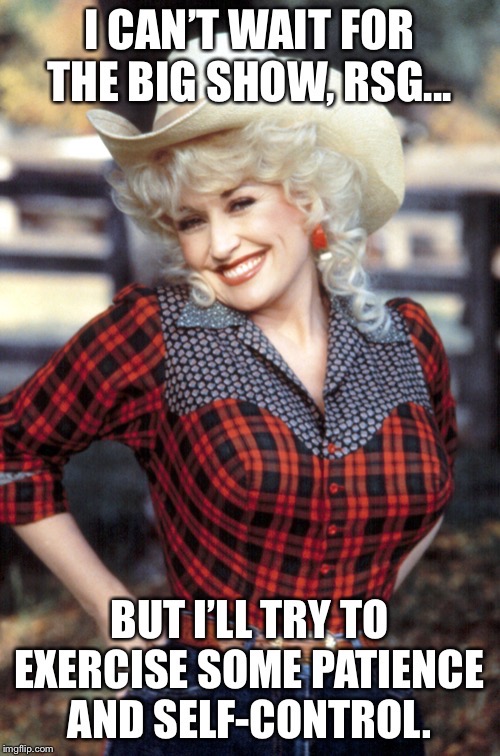 Don't we all? Thanks for stopping by!
TV Rating: NONE
Stay tuned for WCCW 04-28-84!
Comments? Suggestions? Send them to me at rsg@rockstargary.com and follow me on Twitter (@rockstargary202).
Custom Search