WELCOME TO ROCK STAR GARY REFLECTIONS!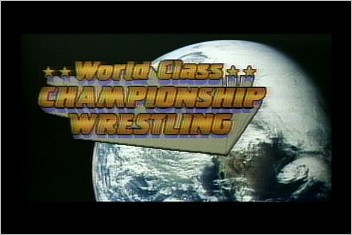 WCCW 4-17-82
Taped from Dallas, TX
Airdate: April 17, 1982
Attendance: unknown
Hosted by Marc Lowrance
Can Kevin Von Erich upset the Texas champion? What happens when David Von Erich tangles with Kabuki? Who's going to show up this time?
NEW opening montage with the familiar theme song installed. According to WCCW Memories, Continental Productions (channel 39 in Dallas) took over syndicated programming at this point in time.
Match 1: Blackie Gordman versus Sal Olivares
Highlights:
Oh no! Not Gordman again! Get out the hook!
Last week, Gordman hailed from Mexico. This week, he hailed from NEW Mexico.
After a back kick to the midsection, Gordman followed with a back elbow.
He then delivered a knee lift, but Olivares came back with a hip toss.
Unfortunately, he then missed a dropkick.
When Gordman put another boot into Olivares' midsection, he hit a DDT.
He then hooked the "Swastika" abdominal stretch.
Olivares submitted so Gordman won.
Rating: DUD
Summary: Showcase match for Gordman.
Lowrance then interviews referee David Manning.
Match 2: Al Madril versus Carlos Zapata
Highlights:
After a criss-cross, Zapata avoided getting nailed.
They then executed another criss-cross, and Madril avoided getting nailed.
Make some contact already!
He then used speed to avoid a charging Zapata who fell to the concrete floor.
As Zapata came back with a knee to the head, a forearm smash sent Madril down to the concrete floor.
Zapata then guillotined him using the top rope.
When Madril came back, he mounted the top turnbuckle, and hit a flying body press.
1-2-3.
Madril won.
Rating: *1/2
Summary: Showcase match for Madril much to the delight of the Dallas faithful but not to mine.
Nash, at this point, you were on your way to working at an Atlanta gentleman's club.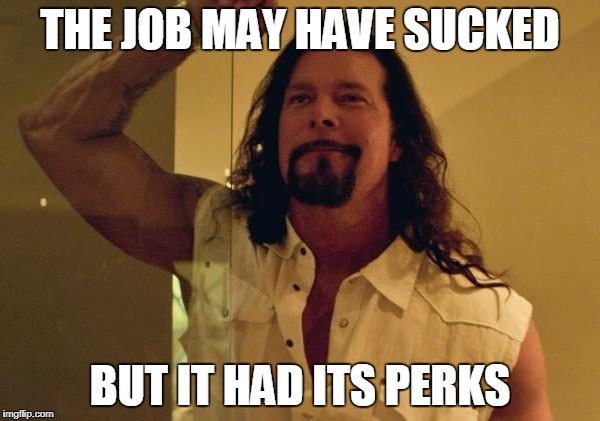 Match 3 (non-title): NWA Texas champion "Wild" Bill irwin versus Kevin Von Erich
Highlights:
After Irwin missed a clothesline, Kevin delivered a dropkick.
Irwin came back with a hip toss but missed an elbow drop.
As Kevin escaped a slam, he hooked a sleeper. That was until Irwin rammed him face-first into the top turnbuckle to break.
Shortly after, Kevin hooked a sunset flip for 2 as the Dallas faithful chanted "Go Kevin, go!"
He then hooked the Iron claw, but Irwin made the ropes.
When Kevin attempted the Iron claw again, Irwin blocked it.
Since Kevin couldn't apply it to the head, he placed it on the midsection.
Irwin escaped, slammed Kevin, mounted the second turnbuckle, but missed the big elbow.
After Kevin leaped to the top turnbuckle, he hooked another sunset flip.
1-2-3.
Kevin won.
Rating: **
Summary: This should earn Kevin a title match down the road.
After the match, Lowrance interviews Kevin at ringside.
Match 4: David Von Erich versus the Great Kabuki (w/ Gary Hart)
Highlights:
This match was joined in progress from Fort Worth with the familiar voice of WCCW—Bill Mercer.
As David gave Kabuki a cross corner whip, he caught Kabuki mid-kick.
Fritz then entered the ring, shoved referee David Manning aside, and grabbed Kabuki.
When Hart entered the ring, David nailed him and held him in check.
Not THAT kind of check!
Fritz then applied the Iron claw on Kabuki.
When Bronco Lubich and Richard Blood tried to pull Fritz off Kabuki, Fritz shoved them away.
King Kong Bundy then entered the ring and finally pulled Fritz away.
Due to the Iron claw, Kabuki was BUSTED OPEN.
Ultimately, Fritz got his revenge for Kabuki's blinding him back in December.
Rating: NONE
Summary: More angle than anything else.
Back at the Sportatorium, Lowrance interviews Kevin and Fritz. As Fritz discusses his hatred for Gary Hart, Kevin stands up for his father and fully supports his quest against Hart.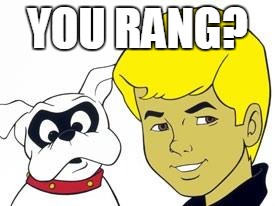 Thanks for being here, Johnny, but it's not that kind of quest.
Next, a short video airs featuring Gorgeous George. In a 2 out of 3 falls match against "Nature Boy" Buddy Rogers, George made Rogers HIT THE POLE twice. After a brief rally by Rogers, George whipped him violently into the corner and pinned him.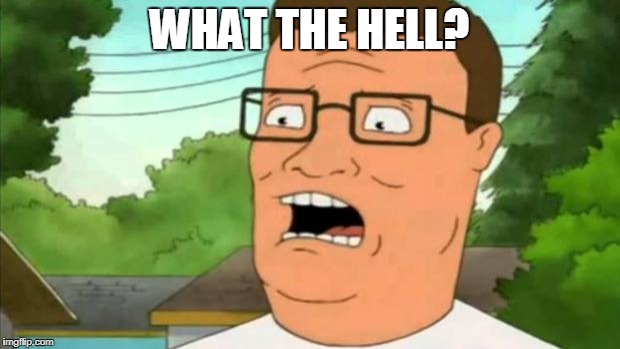 My sentiments exactly, Hank.
Match 5: Arman Hussein versus Richard Blood
Highlights:
Hussein tried to nail him, but Blood ducked sending Hussein down to the concrete floor.
After a pair of arm drags, Blood delivered a series of dropkicks returning Hussein to the concrete floor.
Shortly after, Hussein tossed Blood down to the concrete floor, joined, and slammed him. How dastardly!
Back in the ring, Hussein tied Blood to the Tree of Woe and pummeled him.
Blood came back with a flying forearm for a 1-count.
Upon missing one, Hussein successfully hit a clothesline.
He then hit a somersault senton splash.
1-2-3.
Hussein won.
Rating: ½*
Summary: Showcase match for Hussein.
Conclusion: The show featured more Von Erich than in earlier episodes which may spark viewership. With the high point of the show being Fritz's revenge against Kabuki, I certainly can say this was a good episode and look forward to next week's show.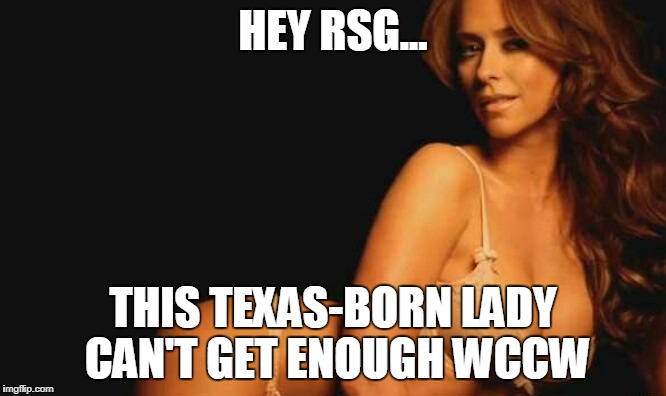 Thanks, Jennifer. More shows are on the way!
TV Rating: NONE
Stay tuned for WCCW 4-24-82!
Comments? Suggestions? Send them to me at rsg@rockstargary.com and follow me on Twitter (@rockstargary202).
Custom Search