WELCOME TO ROCK STAR GARY REFLECTIONS!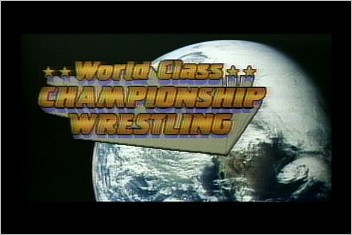 WCCW 04-14-84
Taped from Dallas, TX
Airdate: April 14, 1984 (taped 03/30)
Attendance: unknown
Hosted by Bill Mercer
Can Kevin and Mike withstand the onslaught of Roberts and Kiniski? How will Kerry fare against one of Akbar's henchmen? And who will join me for this bombastic episode?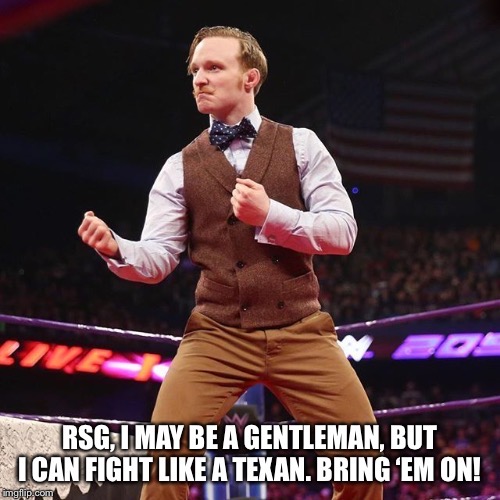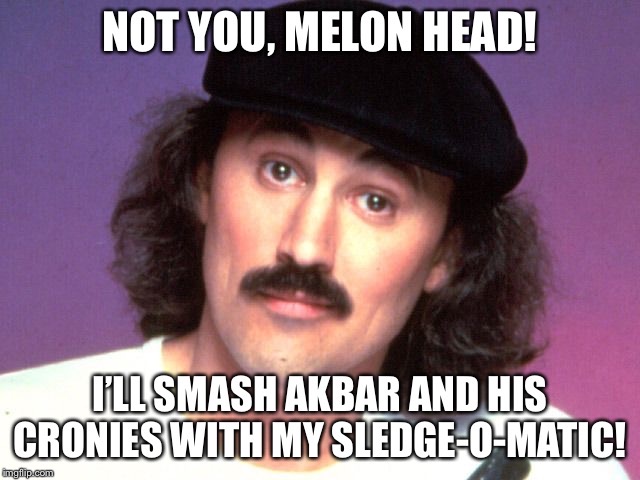 Alright, guys. Let's not turn this into a Thailand misadventure.
Opening montage.
Prior to the opening match, we revisit the 01/21 episode when Andre and Parsons defeated the Super Destroyers.
Following that, a video featuring Kerry, Kevin, and Mike airs. Interspersed were Harley Race, "Nature Boy" Ric Flair, and David.
Match 1: The Missing Link (w/ Gen. Skandor Akbar) versus Mike Gallagher
Highlights:
Who? The only wrestler I can find with that name would be the 50-year-old who won the AWA tag titles with Doc Gallagher in the 1950s and '60s.
Link mounted the second turnbuckle and delivered a head butt to Gallagher's shoulder for 1.
When Gallagher responded with a dropkick, Link flew between the ropes to the floor.
Link returned and powerslammed Gallagher.
As he hit a pair of diving head butts, Link followed with an atomic drop.
He then mounted the second turnbuckle and landed another diving head butt.
1-2-3.
Link won.
Rating: *
Summary: Showcase match for Link.
Match 2: The "Modern Day Warrior" Kerry Von Erich versus Super Destroyer #1 (w/ Gen. Skandor Akbar)
Highlights:
Kerry reversed a cross corner whip and backdropped #1.
As he delivered an elbow drop, Kerry avoided a dropkick.
He then hit one of his own dropkicks sending #1 to the floor.
When #1 gave Kerry a cross corner whip, he followed with a back drop.
He then provided Kerry with a double shot to the throat for 2.
After Kerry landed a discus punch, #1 used momentum to send him to the floor.
With Kerry on the apron, #1 suplexed him back into the ring for another 2.
He then placed Kerry atop the top turnbuckle, but Kerry blocked a superplex attempt.
As Kerry leaped from the second turnbuckle, he scored with a flying elbow.
1-2-3.
Kerry won.
Rating: *½
Summary: Showcase match for Kerry in a "tune-up" match for his World title shot on 5/6 according to Mercer.
Match 3: Kevin & Mike Von Erich versus Buddy Roberts & Kelly Kiniski (w/ Michael Hayes)
Highlights:
Let's hope that Kevin and Kiniski are on the same page this week.
Mike tagged in, mounted the top turnbuckle, and delivered an elbow smash to Kiniski.
When Mike dropkicked Kiniski, Roberts tagged in, and the Dallas faithful chanted "go home, Freebirds."
Kevin tagged in, slammed Roberts, and landed an elbow drop for 2.
As Kiniski tagged in, he slammed Kevin and followed with a backbreaker for 2.
Suddenly, Kerry came to ringside much to the extreme delight of the young female portion of the Dallas faithful.
While Kerry chased Hayes around the ring, Mike tagged in only to receive a slam from Kiniski.
Roberts tagged in and smashed Mike with an elbow.
After he guillotined Mike with the top rope, Roberts followed with a swinging neckbreaker for 2.
Kiniski tagged in while the Dallas faithful LOUDLY chanted "go Mike, go."
When Mike hit a cross body block, he only got 1.
Kevin tagged in and supplied the heels with a double noggin knocker.
With all four wrestlers in the ring, Roberts held Mike so that Hayes could nail him. How dastardly!
Kerry and Hayes also jumped into the ring to brawl with one another, so referee David Manning called for the bell to throw the match out.
Rating: *½
Summary: Wild match where Mike looked more confident battling with the more experienced veterans.
After the match, Gordy joins the fray while Kevin applies the Iron claw to Kiniski. Hayes then removes his boot and WHACKS Kerry and Kevin with it. When he tries to cream Mike, Hayes accidentally smacks Roberts with the boot. Mike then nails Hayes, grabs the boot, and HAMMERS Hayes with it. As Hayes scurries to the safety of ringside, Mike clobbers both Gordy and Kiniski with the boot.
Kevin then grabs the microphone and challenges the Freebirds to return to retrieve Hayes' boot. The Freebirds oblige, but the Von Erichs send them reeling to a vociferous ROAR from the Dallas faithful.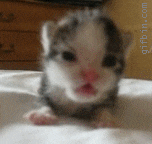 Conclusion: Inserting Mike into the Von Erich-Freebirds feud begins to pay off with his delivery of comeuppance. Showcasing Kerry prepares viewers for his upcoming battle with Flair. Also, Link making his presence felt leads to a gnawing decision for Mantell at the extravaganza. What do you think, Gallagher?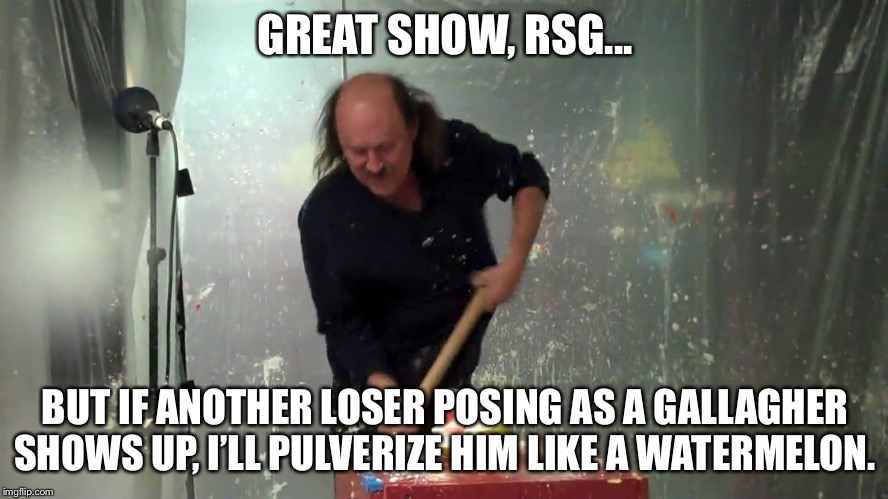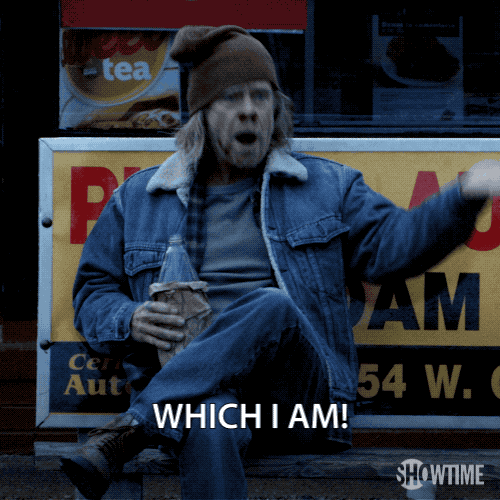 Ok, you two play nice, or no more WCCW for either of you. My RSG-ites and I aren't going to take it anymore.
TV Rating: NONE
Stay tuned for WCCW 04-21-84!
Comments? Suggestions? Send them to me at rsg@rockstargary.com and follow me on Twitter (@rockstargary202).
Custom Search