WELCOME TO ROCK STAR GARY REFLECTIONS!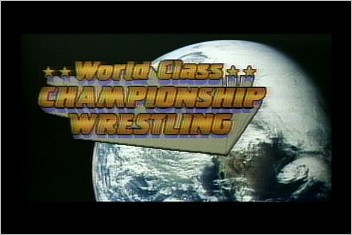 WCCW 4-3-82
Taped from Dallas, TX
Airdate: April 3, 1982
Attendance: unknown
Hosted by Marc Lowrance & "Captain" Frank Dusek
It's "Boogaloo" Shaft versus the Great Kabuki! What hijinks could possibly happen? Who will make cameos this week? Read on!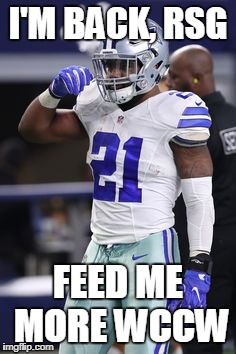 You betcha, Zeke! Stay out of trouble!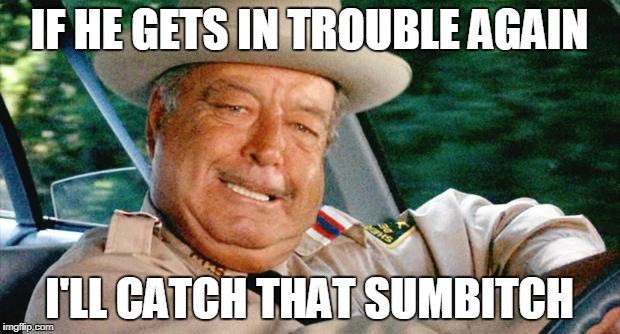 Thanks, Sheriff.
Opening montage.
Match 1: Al Madril versus Blackie Gordman
Highlights:
Dusek noted that Al Madril was ½ of the WCCW World tag team champions with Kerry Von Erich. Those titles would be retired shortly in favor of the NWA American tag team titles.
For those unaware, Gordman was a decorated tag champion from the southern California territory. Most of the titles he achieved occurred with his partner the Great Goliath.
Madril gave Gordman a cross corner whip while Gordman took a sternum-first bump.
When Madril worked on his leg, Gordman sought refuge outside the ring.
The Dallas faithful chanted for Madril while Gordman delivered a DDT for 2.
After a back elbow sent Madril between the ropes to the concrete floor, Madril hit a knee smash for 2.
He then gave Gordman a head butt for another 2.
With thirty seconds remaining in the match, he hooked a sunset flip but couldn't get 3.
He then executed an abdominal stretch, but Gordman wouldn't submit.
Time limit draw.
Rating: ½*
Summary: Boring match with barely any wrestling moves. Considering Madril's popularity, this didn't help his upper midcard status.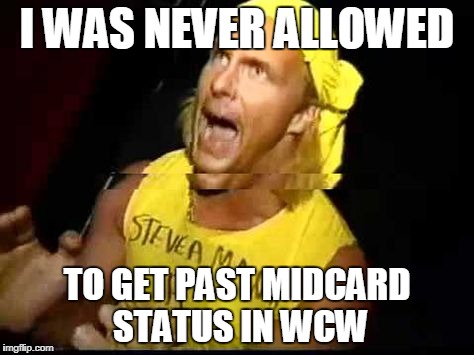 Austin, come 1989, we'll get to you. Hold your horses, and I guess, your beer.
After the match, Madril requests five more minutes, but Gordman and referee David Manning leave the ring.
Lowrance then interviews Bugsy McGraw who informs us that he is the current Texas Brass Knuckles champion having defeated Jose Lothario on 3/29 in Fort Worth. In case you're wondering, the Brass Knuckles title is equivalent to the WWF Hardcore title from the Attitude Era.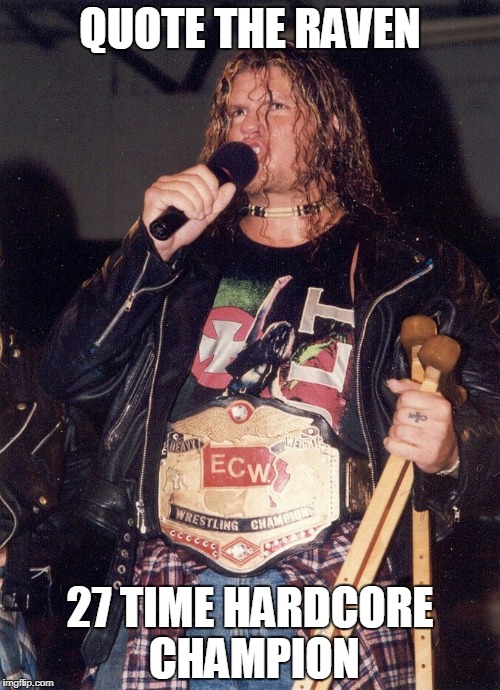 Raven, Tommy Dreamer says he can beat you in South Philly. Get out of here already!
Match 2: The Great Kabuki (w/ H&H Limited (Gary Hart & Armand Hussein)) versus Tom "Boogaloo" Shaft
Highlights:
When Manning ejected Hussein from ringside, Hussein protested to no avail.
Shaft, seeing Kabuki's broken hand, set his sights on further injuring it.
On the other hand, Kabuki used a thrust kick to thwart Shaft's efforts.
He then hit a pair of thrust kicks sending Shaft down to the mat.
When he attempted a chop with his left hand, Kabuki grimaced in pain.
He then WHIFFED on an enziguri. Someone call Dan Patrick for the replay.
After Shaft continued to punish Kabuki's broken hand, he placed it atop the top turnbuckle and delivered a head butt.
Hart then got up on the apron only to receive a head butt from Shaft.
As Hussein returned to ringside and distracted Shaft, Hart tossed nunchucks to Kabuki.
He then WALLOPED Shaft repeatedly with the nunchucks while Hussein and Hart distracted Manning.
Upon choking out Shaft with them, Kabuki pinned him.
Rating: *
Summary: Crafty, devious plot for the one-armed Kabuki to pull off a victory.
After the match, Hussein puts the loafers to Shaft as the Dallas faithful chants "We Want Fritz."
Match 3 (non-title): NWA American champion Kerry Von Erich versus Carlos Zapata
Highlights:
After a criss-cross, Kerry delivered a pair of dropkicks.
He then hit a discus punch.
1-2-3.
Kerry won.
Rating: *
Summary: Showcase match for Kerry to the tremendous delight of the Dallas faithful.
We then revisit the 3/13 episode when Kerry "pinned" Flair prior to Flair's match against Blood.
Match 4 (non-title): NWA Texas champion "Wild" Bill Irwin versus the Spoiler
Highlights:
For those unaware, the Spoiler was portrayed by Don Jardine. If you've never seen him before, check this out.
This match was joined in progress.
As both wrestlers wielded chairs outside the ring, Spoiler rammed Irwin face-first into his chair.
He then guillotined Irwin using the top rope.
After Irwin gave Spoiler a cross corner whip, he followed with a knee to the midsection.
He then delivered another knee to the midsection for 2.
When Spoiler hit a high knee, he mounted the top turnbuckle and hooked the Iron claw.
Irwin then escaped but not before he fell down to the concrete floor.
Upon Irwin's return, he received a swinging neckbreaker for 2.
Spoiler then hooked a backslide for another 2.
Next, he reapplied the Iron claw, but the bell rang.
Time-limit draw.
Rating: *
Summary: Another frickin' time-limit draw?
HHH, your children Vaughn, Murphy, and Aurora are challenging Shane McMahon's sons to a six-man hardcore tag match near the fine China. You might want to do something about it.
After the match, Irwin tries to remove the mask, but Spoiler tosses him over the top rope to the floor.
Conclusion: Not as good as last week's show but still entertaining. Hopefully, the booking improves next week.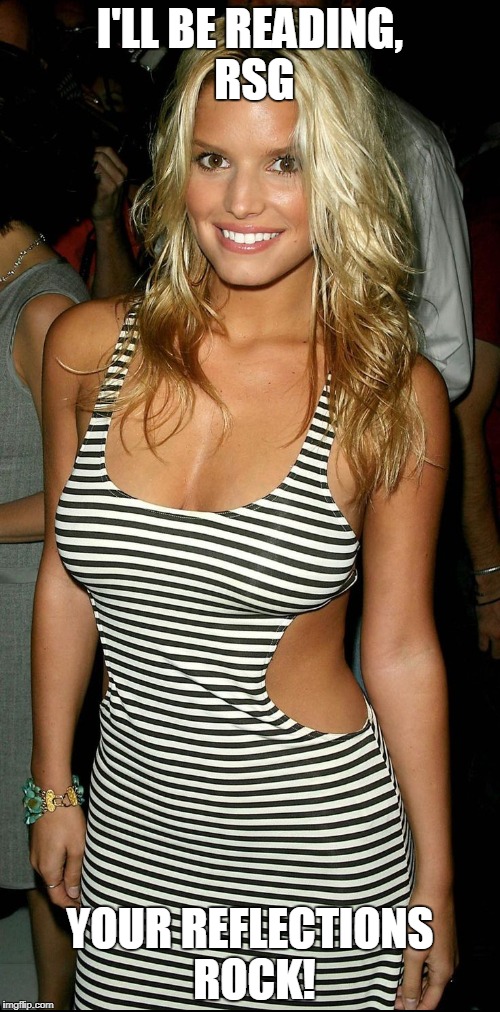 Thanks, Jessica. I appreciate the support.
TV Rating: NONE
Stay tuned for WCCW 4-17-82!
Comments? Suggestions? Send them to me at rsg@rockstargary.com and follow me on Twitter (@rockstargary202).
Custom Search