WELCOME TO ROCK STAR GARY REFLECTIONS!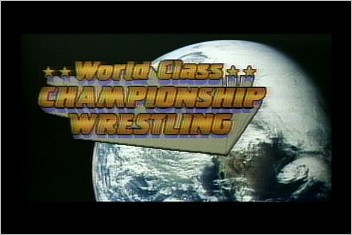 WCCW 3-13-82
Taped from Dallas, TX
Airdate: March 13, 1982 (taped 3/7)
Attendance: unknown
Hosted by Marc Lowrance & Kevin Von Erich
Why is Flair here and who will confront him? Can Madril and Shaft secure a victory over Bundy and Kabuki? Who's this week's special guest?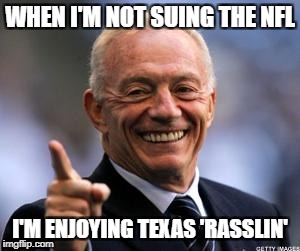 Um, Jerry, you might have some competition for that spot.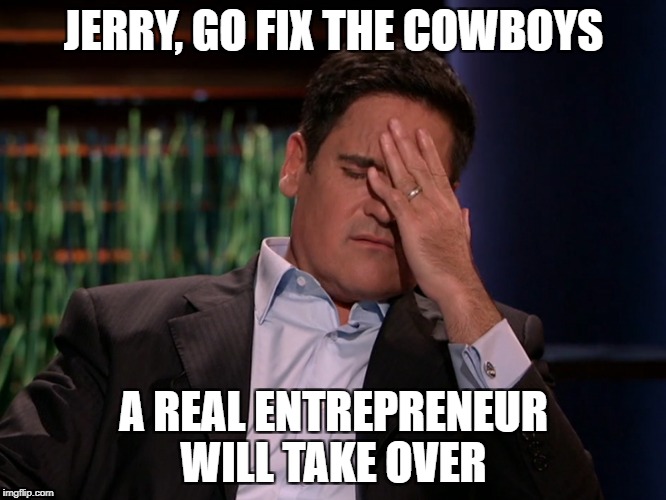 Wow! A battle of Dallas-based sports team owners. Shall we erect the cage?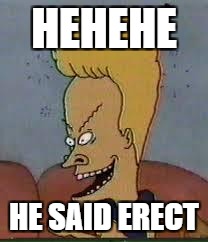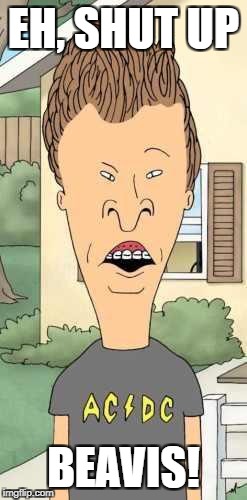 Oh, criminy. We've sunk down to Beavis and Butthead levels of humor.
Opening montage.
Match 1: "Captain" Frank Dusek versus Jesse Relampago León
Highlights:
Dusek gave León a flapjack, but upon making a second attempt, he received an arm drag.
When he gave Dusek an Irish whip, León hit a dropkick.
Dusek came back by ringing León's bell.
Shortly after, Dusek reversed a cross corner whip, but León applied the brakes and delivered another dropkick.
After a flying forearm, León got 2.
Dusek came back with a gutwrench suplex, placed León atop the top turnbuckle, joined, and hit a superplex. Wow!
1-2-3.
Dusek won.
Rating: **
Summary: Showcase match for Dusek.
Lowrance then interviews Flair who calls Kerry Von Erich a "real bad dude" and cuts a promo on him.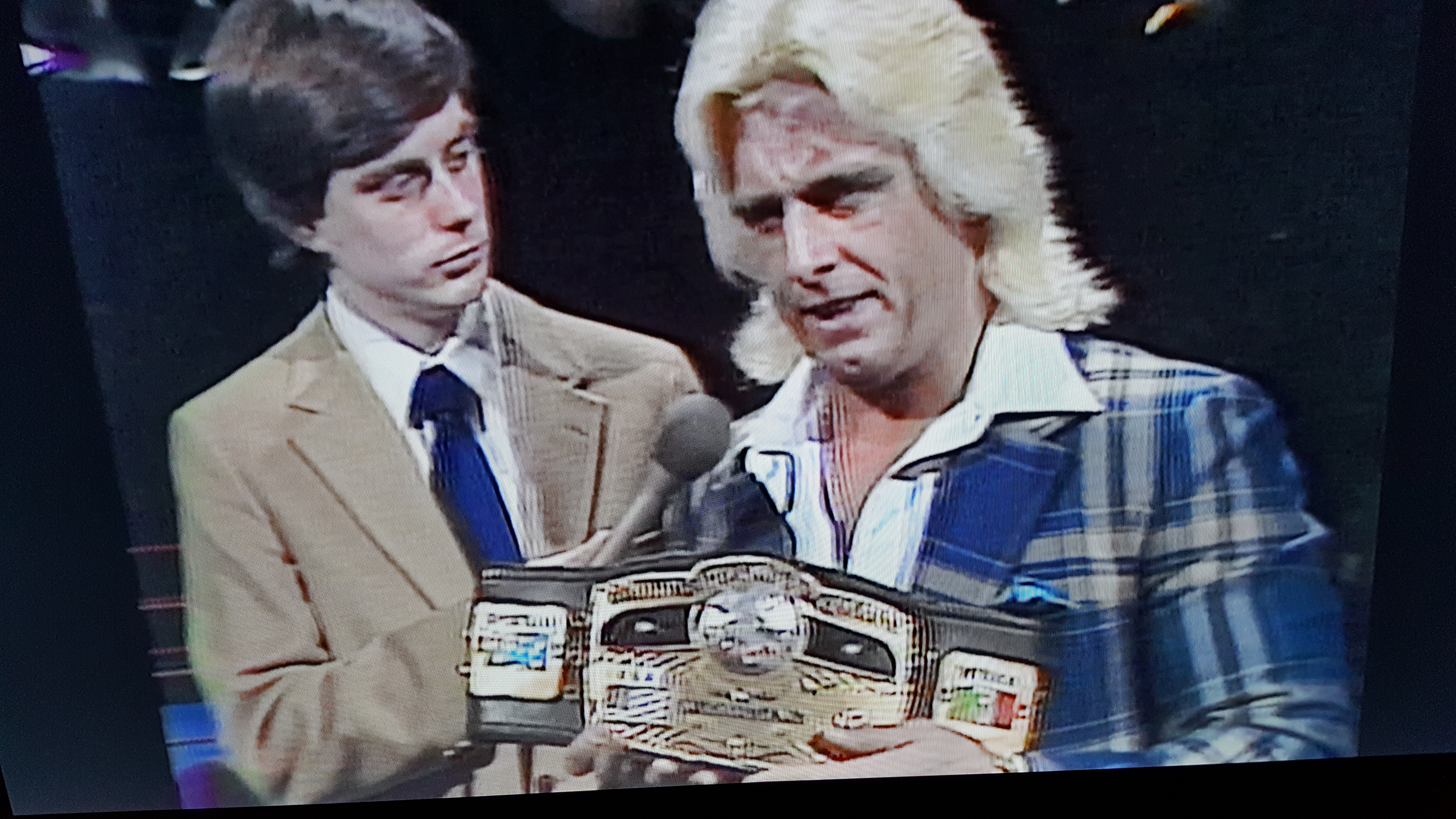 Match 2 (non-title): NWA World champion "Nature Boy" Ric Flair versus Richard Blood (w/ NWA American champion Kerry Von Erich)
Highlights:
Prior to the bell, Kerry issued a challenge to Flair for the World title.
Flair then got in Kerry's face and grabbed him. Immediately, Kerry retaliated and delivered a standing dropkick.
After a modified discus punch, Kerry pantomimed a three-count on Flair.
Referee David Manning then ejected Kerry from ringside to the torment of the Dallas faithful.
When the bell rang, Flair tossed Blood between the ropes to the floor.
Flair then snap-mared Blood back into the ring and delivered a knee drop for 2.
Shortly after, he gave Blood a cross corner whip but ate a boot to the midsection on his follow-through.
Flair then delivered a back elbow before attacking Blood's knee.
As a result, he hooked the figure-four leg lock.
Flair won.
Rating: *
Summary: Showcase match for Flair with a good teaser for a Kerry-Flair title match down the line.
After the match, the Dallas faithful chants "We Want Kerry." Flair responds via the microphone to dismiss the challenge.
Lowrance then interviews Fritz and Kerry Von Erich. While Kerry cuts a promo on Flair, Fritz claims that Kerry beat Harley Race (do I have to request the footage again?) when Race was champion; thus, Kerry's moniker is the "uncrowned world heavyweight champion." In addition, he'd be "surprised" if Kerry doesn't become World champion upon facing Flair. Kerry's promo skills are amateur at best here.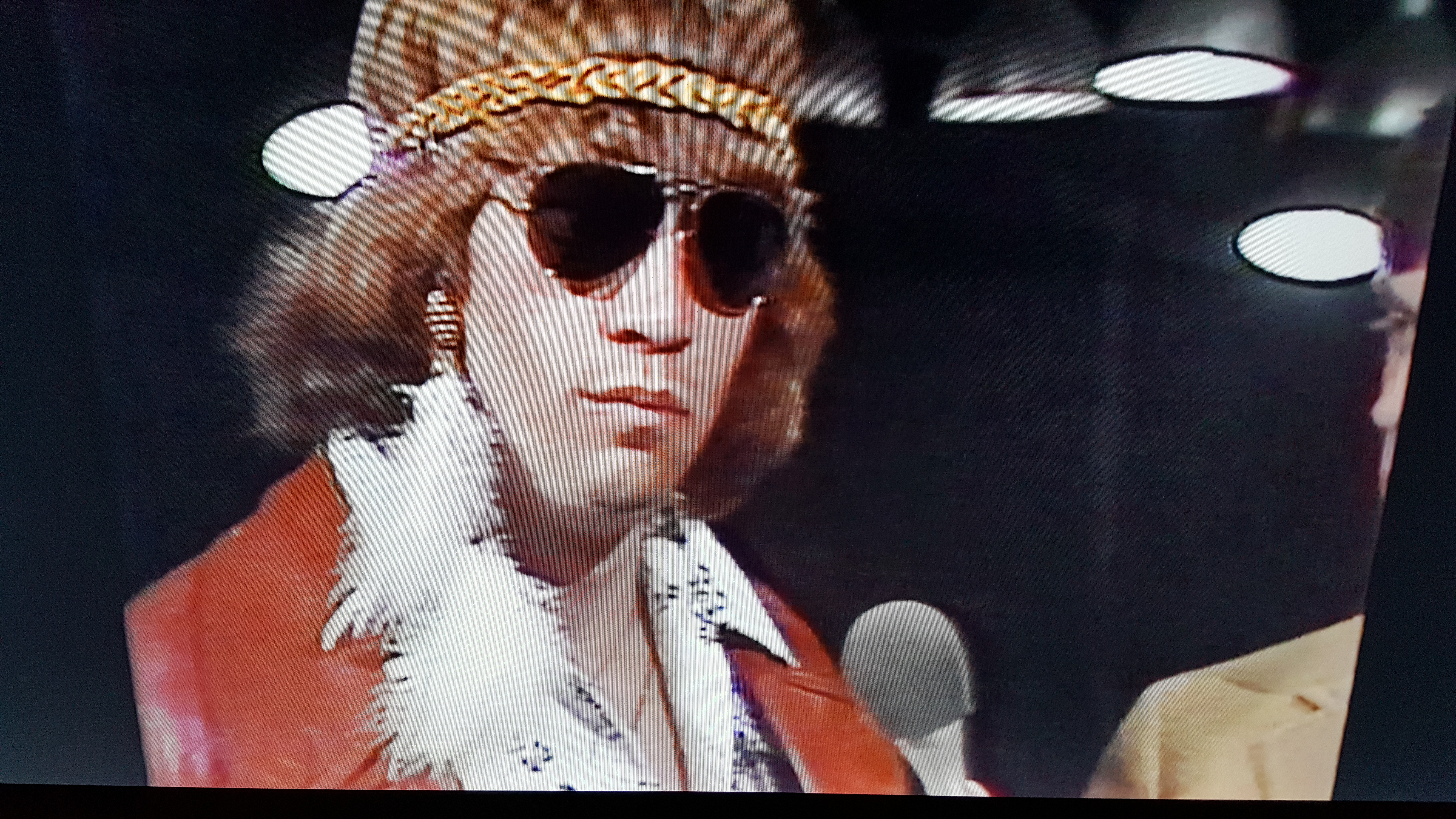 Match 3: Al Madril & Tom "Boogaloo" Shaft versus the Great Kabuki & King Kong Bundy (w/ Gary Hart)
Highlights:
Bundy tagged in and gave Shaft a back elbow.
Next, he delivered a knee drop for 2.
After he missed a splash, Bundy gave Shaft a cross corner whip followed by an avalanche.
He then gave a second cross corner whip to Shaft but came up empty on his follow-through.
As Madril tagged in, he nailed Bundy.
Kabuki tagged in, and Hart got up on the apron.
When Madril gave Kabuki a cross corner whip, he ate a thrust kick on his follow-through.
Madril then delivered a back drop for 2.
After Kabuki came back with a superkick, Bundy tagged in and hooked a bear hug.
Madril escaped while Kevin left the broadcast booth to prepare for the next match.
As tags were exchanged on both sides, Shaft slammed Kabuki for 2.
Kabuki then gave Shaft a spinning thrust kick before tagging in Bundy.
When Bundy hooked a bear hug on him, he shoved Shaft into the corner while using his girth against him.
Butthead, go find Beavis and watch some videos together.
Nevertheless, Bundy then gave Shaft a cross corner whip and reapplied the bear hug.
After Kabuki tagged in, Shaft made a comeback and the hot tag.
Madril then hit a pair of flying forearms to Kabuki.
As Shaft tagged in, he nailed Kabuki until Bundy got ahold of him.
Hart then distracted both referees David Manning and Bronco Lubich.
Mark, you're lucky WCCW doesn't levy a fine against you.
In the meantime, Bundy held Shaft so that Kabuki could hit a thrust kick. How dastardly!
1-2-3.
Kabuki and Bundy won.
Rating: **1/2
Summary: Heel shenanigans helped Hart's team get the victory.
Match 4: Kevin Von Erich (w/ Mike Von Erich) versus Carlos Zapata
Highlights:
Although eighteen-year-old Mike seconded Kevin to the ring, he had yet to make his pro wrestling debut.
Kevin delivered a pair of dropkicks causing Zapata to seek refuge outside the ring.
Next, he escaped a test of strength and hit a third dropkick.
After a slam, Kevin ate knees on a splash attempt.
Kevin came back with a cross corner whip followed by a fourth dropkick.
Afterward, he hooked a standing leg scissors, and Zapata submitted.
Kevin won.
Rating: *
Summary: Showcase match for Kevin.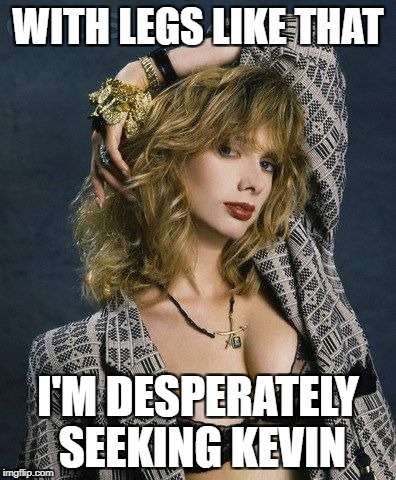 Hey, Rosanna! Thanks for stopping by. I enjoyed your role in the made-for-TV movie The Executioner's Song.
Conclusion: The Kerry-Flair segment was NUCLEAR, and an excellent tease for an arena or supercard event. Seeing Bundy wrestle as a heel rather than a babyface suits him well. I'm glad he continued on that path going forward. Next week, Kerry faces Armand Hussein, so plan accordingly.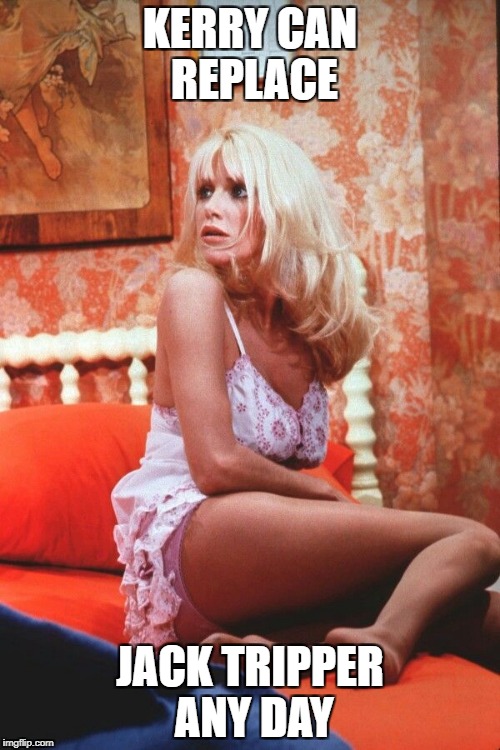 Thanks for stopping by, Chrissy! Hope to see you next week too!
TV Rating: NONE
Stay tuned for WCCW 3-20-82!
Comments? Suggestions? Send them to me at rsg@rockstargary.com and follow me on Twitter (@rockstargary202).
Custom Search