WELCOME TO ROCK STAR GARY REFLECTIONS!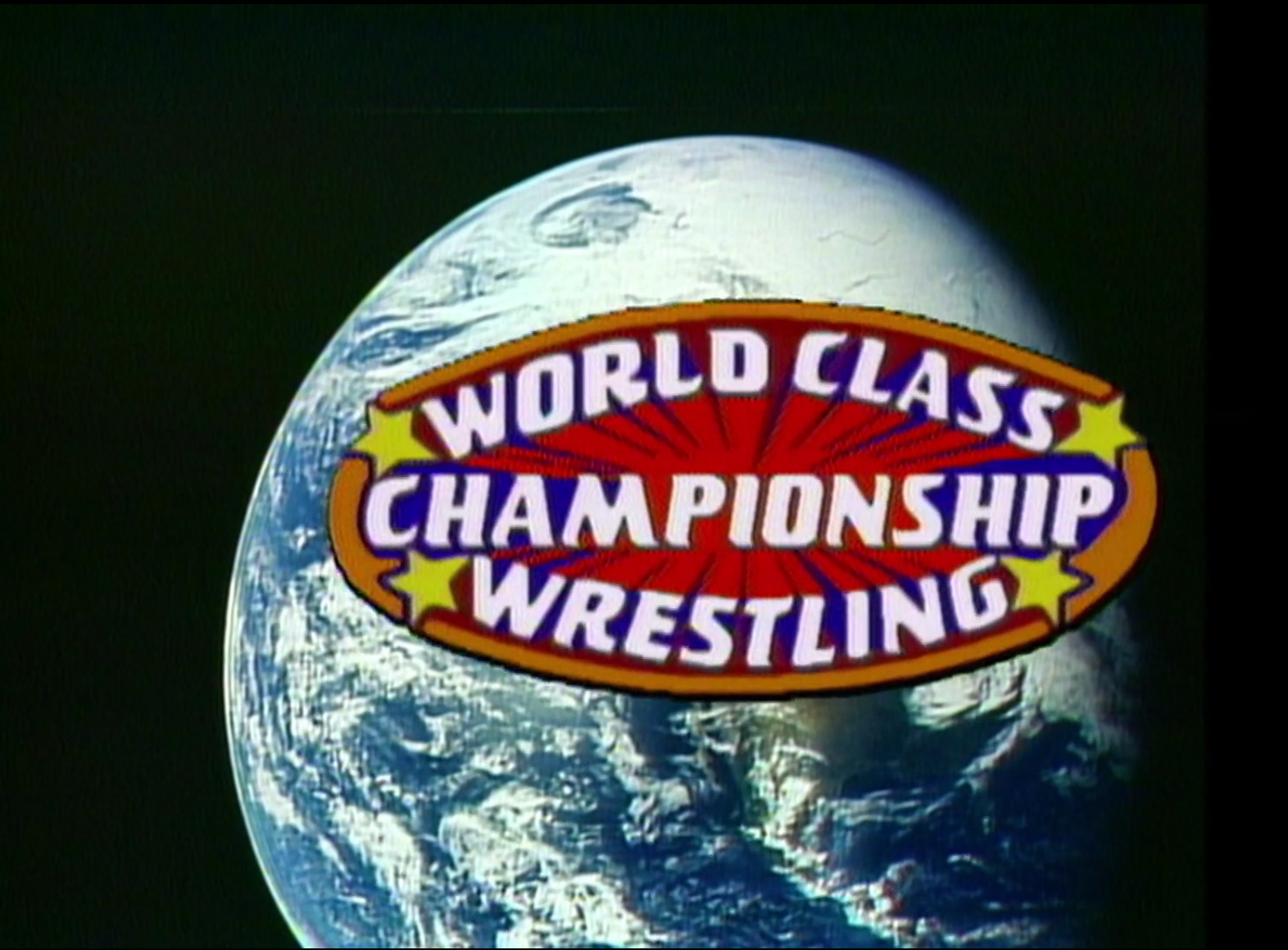 WCCW 02-15-86
Taped from Dallas, TX
Airdate: February 15, 1986 (taped 02/07)
Attendance: unknown
Hosted by Bill Mercer
Will Lance defeat Rude and capture the American title? What's new with Mike Von Erich? Can the Freebirds remain strong? And more!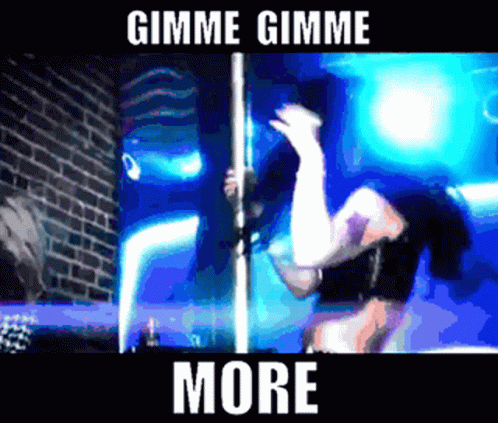 Opening montage.
Match 1: The "Heartthrob of New Jersey" Jack Victory versus David Peterson
Highlights:
When the match began, Mercer eulogized Gino Hernandez eloquently. More on this later.
Victory gave him a cross corner whip, but Peterson hooked a sunset flip for 2.
As Victory attempted his own sunset flip, he ate a knuckle sandwich.
Peterson tried a cross body block, but Victory countered with a guillotine across the top rope.
After the Dallas faithful began a "go, David, go" chant, Victory gave their hero a cross corner whip followed by a back elbow.
He fed David an elbow smash and rammed him face-first into the mat twice.
While he dealt David another elbow smash, Victory rammed him again into the mat.
Victory slammed Peterson and got 2.
Upon mounting the second turnbuckle, Victory missed a double axe handle.
Peterson rebounded with a dropkick for 2.
Getting reversed on a cross corner whip, Peterson leaped to the second turnbuckle and launched a cross body block.
1-2-3.
Peterson won at 6:40.
Rating: **½
Summary: Solid opener as I believed Victory might steal one here.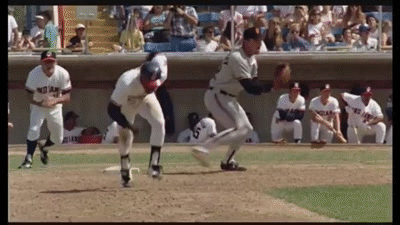 From Fort Worth, Bill Apter from Pro Wrestling Illustrated presents Mike Von Erich with the 1985 Most Inspirational Wrestler of the Year award. This would be Mike's first appearance since the Cotton Bowl show. With Kerry by his side, Mike thanks the Fort Worth faithful for "inspiration for all the athletes." Kerry adds that Mike is the "inspirational athlete of my lifetime."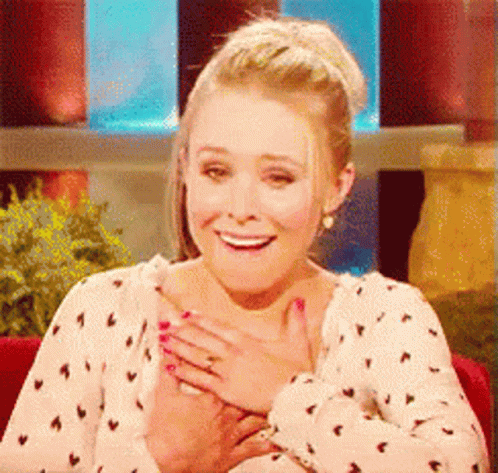 Match 2: Michael Hayes & Buddy "Jack" Roberts versus "Iceman" King Parsons & Mark Youngblood
Highlights:
Parsons headbutted Roberts sending him to the floor.
As Youngblood joined him, he fed Roberts an atomic drop.
The Dallas faithful chanted "go home, Freebirds," and a heated Hayes tagged in.
When Hayes slammed him, Parsons responded with two of his own.
Roberts interceded and earned a slam himself.
After Roberts tagged in, Parsons escaped imminent Freebird chicanery.
Youngblood tagged in and dropkicked Roberts twice.
While Roberts sent Youngblood face-first into the top turnbuckle, he charged but came up empty.
Youngblood served up some chops much like the local steakhouse and dealt Roberts a leg drop.
Tagging in, Parsons mounted the second turnbuckle and lowered the boom onto Roberts.
Hayes tagged in and delivered a back elbow to Parsons.
Upon belting Parsons with his DEVASTATING LEFT HAND, Hayes landed a pair of fist drops.
Hayes attempted a bulldog, but Parsons threw him off.
Hot tag Youngblood.
With all four wrestlers in the ring, the babyfaces reversed stereo cross corner whips ramming the Freebirds together.
Parsons' own DEVASTATING LEFT HAND sent Hayes to the apron.
Lifting Youngblood into a fireman's carry, Roberts stood in prime position for Hayes.
Mounting the top turnbuckle, Hayes clobbered Youngblood across the back of the neck with a double axe handle.
Roberts landed an elbow drop and pinned Youngblood at 8:07.
Rating: ***
Summary: While the finish was detected from Love Field, the psychology of the match was strong, and the heat was consistent throughout the match.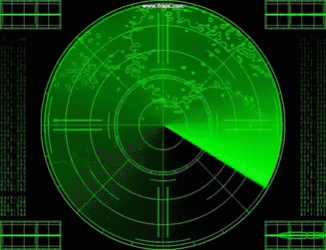 Mercer describes a "double tragedy" with the unfortunate passing of Gino Hernandez as well as the significant eye injuries suffered by "Gentleman" Chris Adams. C'mon, WCCW!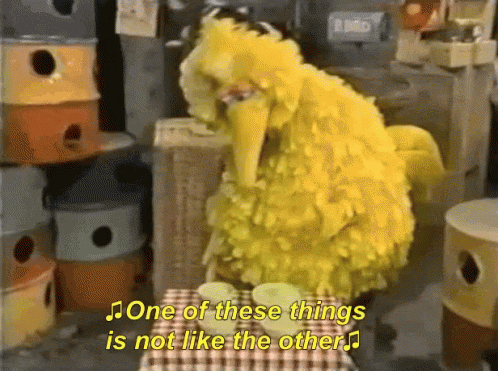 In a blatant breach of kayfabe, Hayes, Kerry, and referee David Manning offer some heartfelt words about Gino Hernandez.
Next, Mercer stands outside Adams' house as Jeanie Clarke, a.k.a. Lady Blossom and Adams' squeeze, brings a bandaged Adams to the car before heading to England. Adams believes his wrestling career is over and plans to spend time with his family. As Clarke methodically loads him into the red Corvette, Mercer wishes him good luck.
In a "tribute" to the Dynamic Duo, a video with a different tune than George Thorogood's "Bad to the Bone" is shown. Highlights include Hernandez's smashing of the Lincoln Continental at the 1985 Parade of Champions along with their dastardly acts as tag team champions. After all, they were YOUR champions.
Match 3 for the NWA American title: "Ravishing" Rick Rude (champion w/ Percy Pringle) versus Lance Von Erich
Highlights:
In a precursor to what would become Rude's schtick, Pringle grabs the microphone and demands silence from the Dallas faithful while Rude removes his robe.
Before Lance could remove his ADIDAS varsity jacket, Rude ambushed him.
Lance reversed an Irish whip and dropkicked Rude.
When the bell finally rang, Rude fed Lance a forearm in the corner.
Lance responded with a right hand much to the dismay of Pringle.
As Rude gave Lance a cross corner whip, he came up empty on his follow-through.
Rude escaped an arm bar with a slam but missed an elbow drop.
After Lance ducked a clothesline, he scored with a cross body block for 2.
Rude rebounded with a dropkick, posed for the Dallas faithful, and dealt Lance a gutbuster.
While Rude attempted a Rude Awakening, Lance countered with an inverted atomic drop.
Lance backdropped Rude and hammered Pringle who had jumped onto the apron.
Applying a sleeper, Lance had Rude in trouble.
Prior to Rude's arm coming down a third time, he used momentum from the second turnbuckle to knock down not only Lance but also himself and Manning.
With Manning down, Lance tried an O'Connor roll, but Pringle interjected himself with a cane shot at him. How dastardly!
1-2-3.
Rude retained at 9:00.
Rating: ***
Summary: Fun story being told as Rude gave Lance an opportunity to win, but Pringle ripped out the hearts of the Dallas faithful at the appropriate time.
Following the match, Lance complains to Manning about the cane shot to no avail.
Conclusion: Really good where everyone had their working boots on. Rude and Lance have worked enough together to tell a good story. As always, the Freebirds do what's necessary to generate heat win or lose. Peterson's win over Victory was a nice surprise. Mike's award ceremony did what it was supposed to do; however, comparing the "blinding" of Adams to the actual death of Hernandez was completely…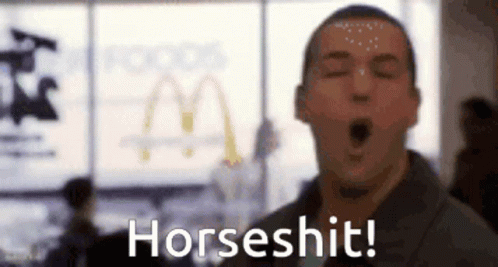 Regardless, check out the episode as it's worth your time.
Next week, Kerry and the Missing Link battle "Hollywood" John Tatum & One Man Gang. If Link truly has a thing for blondes, I cannot wait until he encounters Missy Hyatt. Vavavoom!
TV Rating: NONE
Stay tuned for WCCW 02-22-86!
Comments? Suggestions? Send them to me at rsg@rockstargary.com and follow me on Twitter (@rockstargary202).
Custom Search