WELCOME TO ROCK STAR GARY REFLECTIONS!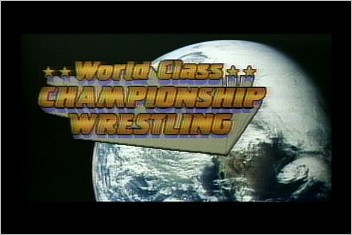 WCCW 1-9-82
Taped from Dallas, TX
Airdate: January 9, 1982 (taped 12/20/81)
Attendance: unknown
Hosted by Gene Goodson & Fritz Von Erich
Can Kerry avenge his father's partial blindness against Kabuki? Read on!
Opening montage.
Match 1: Raúl Castro versus Captain Frank Dusek (w/ "Wild" Bill Irwin)
Highlights:
After a dropkick, Castro gave Dusek a hip toss.
He then delivered a flying headscissors, but Dusek came back with a flying back elbow for 2.
As Dusek hit a vertical suplex, he followed with an elbow drop for another 2.
He then gave Castro a back elbow, but Castro responded with a dropkick.
When Castro gave him a cross corner and Irish whip, he leap-frogged Dusek.
Not to be outdone, Dusek delivered a DDT.
1-2-3.
Dusek won.
Rating: *
Summary: Showcase match for Dusek. Yes, Felicia, other wrestlers besides Jake "The Snake" Roberts were using this move as a finisher.
After the match, Goodson interviews Lothario with Big Daddy Bundy. Lothario believes Bundy could take down Andre the Giant. Following that, Bundy appreciates all the help he's received during the early portions of his career and wishes everyone "Feliz Navidad." Um, yeah, someone forgot to tell him about taping schedules.
Match 2: "Wild" Bill Irwin (w/ "Captain" Frank Dusek) versus Jesse Relampago León
Highlights:
When Irwin gave him a backdrop, León landed on his feet and delivered a dropkick.
Irwin came back with a backbreaker followed by a stomp to the midsection.
After Irwin gave León a flapjack, the Dallas faithful taunted him by calling him "Chauncey."
León then delivered a flying forearm but only got a 1-count.
As Irwin hit a belly-to-belly suplex, he mounted the second turnbuckle and hit an elbow drop.
1-2-3.
Irwin won.
Rating: ½*
Summary: Showcase match for Irwin.
Goodson then interviews Hart with Kabuki. That mask can seriously scare young children.
Match 3: Kerry Von Erich versus the Great Kabuki (w/ Gary Hart)
Highlights:
At this point in time, Kerry had been wrestling for almost three years.
After Kabuki delivered a pair of kicks in the corner, Kerry came back with a standing dropkick.
He then hooked a bear hug as Fritz touted his son's strength.
As Kerry catapulted Kabuki into the top turnbuckle, Kabuki responded with a thrust kick.
The Dallas faithful chanted "Go, Kerry, go" while Kerry hip-tossed Kabuki.
When he gave Kabuki a flying headscissors, Kabuki delivered a superkick.
Kabuki then missed a chop as Kerry hooked a sleeper.
After Kabuki made the ropes, Kerry missed an elbow drop.
Kabuki then hit a somersault thrust kick, but Kerry gave him another dropkick.
Shortly after, Kerry slammed Kabuki, leaped to the second rope, and hit a knee drop.
Another superkick by Kabuki then put Kerry down on the mat.
When Kabuki mounted the top turnbuckle, Kerry caught him with the Iron claw to the midsection.
He then took Kabuki down to the mat while maintaining the claw.
Next, he lifted Kabuki over his head until Hart tripped him.
Kabuki then earned a 2-count as an enraged Fritz left the broadcast table.
While Fritz and Hart brawled at ringside, Kabuki joined the fray.
Fritz then hammered Kabuki as the bell rang.
As the Dallas faithful chanted "Go, Fritz, go," referee David Manning ruled the match a double disqualification.
Rating: **
Summary: The Von Erich-Kabuki feud isn't settled yet.
Match 4: Kevin Von Erich versus Carlos Zapata
Highlights:
While Kerry only had approximately three years' experience, Kevin had six.
Six, seven, who's counting?
Go away, Damien. The Von Erichs have enough demons.
For those curious, Kevin wore boots whereas he wrestled barefoot later in his career.
Fritz did not return to the broadcast after the previous match.
After Zapata gave Kevin a cross corner whip, he came up empty on his follow-through.
Kevin then gave Zapata a cross corner whip and hooked a standing legscissors.
When Zapata submitted, Kevin won.
Rating: ½*
Summary: Showcase match for Kevin. Zapata must have eaten some bad chili con carne to submit so quickly.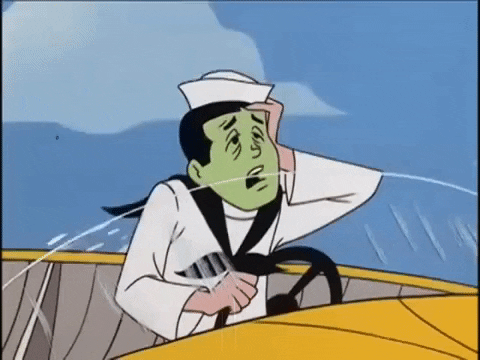 Match 5 (non-title): American tag team champions Armand Hussein & "Killer" Tim Brooks versus Jose Lothario & Tom "Boogaloo" Shaft
Highlights:
In case you're wondering, Lothario was a spry 48-year-old at this point.
Speaking of Lothario, he whipped Hussein into the babyface corner, and Shaft nailed Hussein.
As Shaft tagged in, he nailed Hussein in the midsection. Hopefully Hussein didn't get into Zapata's chili.
Meanwhile, Brooks tagged in, but Shaft whipped him into the babyface corner for Lothario to wallop him.
With all four wrestlers in the ring, the babyfaces whipped Brooks and Hussein into one another.
Brooks then gave Shaft a knee lift and tagged in Hussein.
As ring announcer Marc Lowrance indicated there were thirty seconds remaining, Lothario got the hot tag.
Again, all four wrestlers were in the ring as the bell rang.
Time-limit draw.
Rating: DUD
Summary: Boring, ineffective main event. Anybody got any No-Doz?
Conclusion: Without question, the highlight of the show was the Kabuki-Kerry match. Skip the rest unless you're wired.
TV Rating: NONE
Stay tuned for WCCW 2-6-82!
Comments? Suggestions? Send them to me at rsg@rockstargary.com and follow me on Twitter (@rockstargary202).
Custom Search