WELCOME TO ROCK STAR GARY REFLECTIONS!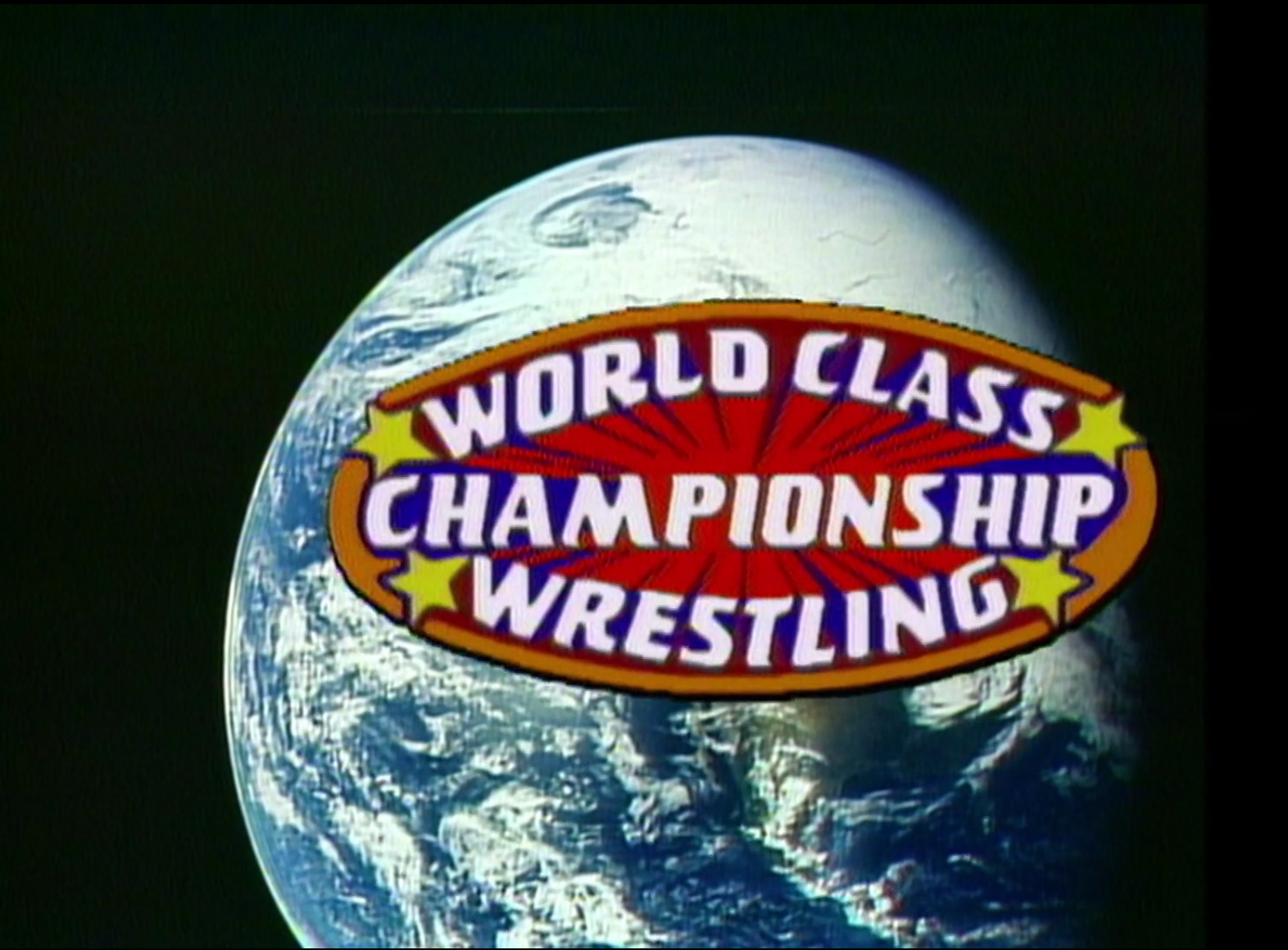 WCCW 01-05-85
Taped from Dallas, TX
Airdate: January 5, 1985 (taped 12/25)
Attendance: 20,000
Hosted by Bill Mercer
Can Kerry become a 2-time NWA World champion by defeating Flair? Who will survive the elimination match and remain in WCCW? Will Mike and Haynes get squashed by Hernandez and Jake? And who will join me for this eyewitness episode?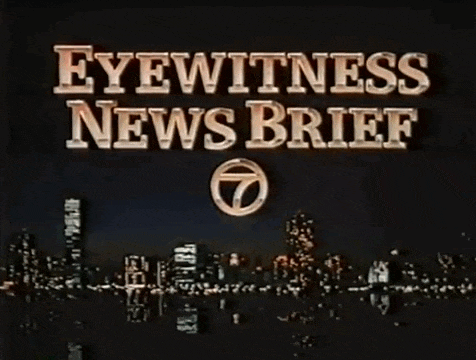 Uh, while this episode brings some news, the actual newscast isn't a special guest.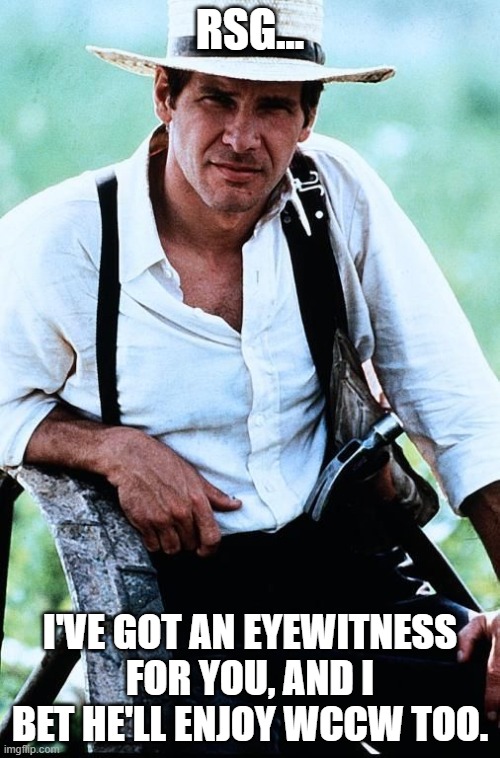 Thank you, John. Being in hiding as long as you are, do you know what time of year it is?
Opening montage.
Match 1 (six-man elimination): Terry "Bam Bam" Gordy, Buddy "Jack" Roberts, & Chic Donovan versus the Missing Link, General Skandor Akbar, & Mr. X
Highlights:
For those unaware, Mr. X was portrayed by Mike York.
With 2/3 of the Freebirds involved, where in the blue hell is Michael Hayes?
According to ring announcer Marc Lowrance, not only will an elimination remove a wrestler from the match but also WCCW.
Also, a wrestler can be eliminated via pin, submission, or over the top rope to the floor.
Link whipped Gordy into a corner but ate boot on his follow-through.
When Link mounted the second turnbuckle, he delivered a diving head butt to Buddy.
According to Mercer, NWA promoters Jim Crockett (Mid-Atlantic), Nick Robert (Lubbock), and Eddie Graham (CWF) were in attendance.
Donovan rammed Akbar's left knee into the apron, and Gordy slammed Link.
As Link headbutted Donovan, Akbar pinned Donovan.
Buddy then brought Mr. X back into the ring the hard way.
After Buddy rang Mr. X's bell, the Freebirds double-clotheslined him.
Buddy then hooked Mr. X in a sunset flip and pinned him.
While Link headbutted Buddy in the back, momentum took Buddy over the top rope to the floor. Thus, Buddy was eliminated.
That left Gordy alone with Link and Akbar.
When Gordy slammed him, he applied an Asiatic spike to Akbar.
Link intervened to break the hold, but heel miscommunication led to Akbar's elimination over the top rope.
As Gordy tossed Link over the top rope to the floor on the opposite side of the ring, he won at 8:15.
Rating: NONE
Summary: For those curious, Donovan went to Georgia Championship Wrestling, Buddy and Link went to Florida, and Akbar headed to Mid-South. Since Gordy became a popular babyface due to his battles with Killer Khan, he was the obvious winner.
Following a commercial break, Mercer interviews Kerry who seeks a second title reign by beating Flair tonight.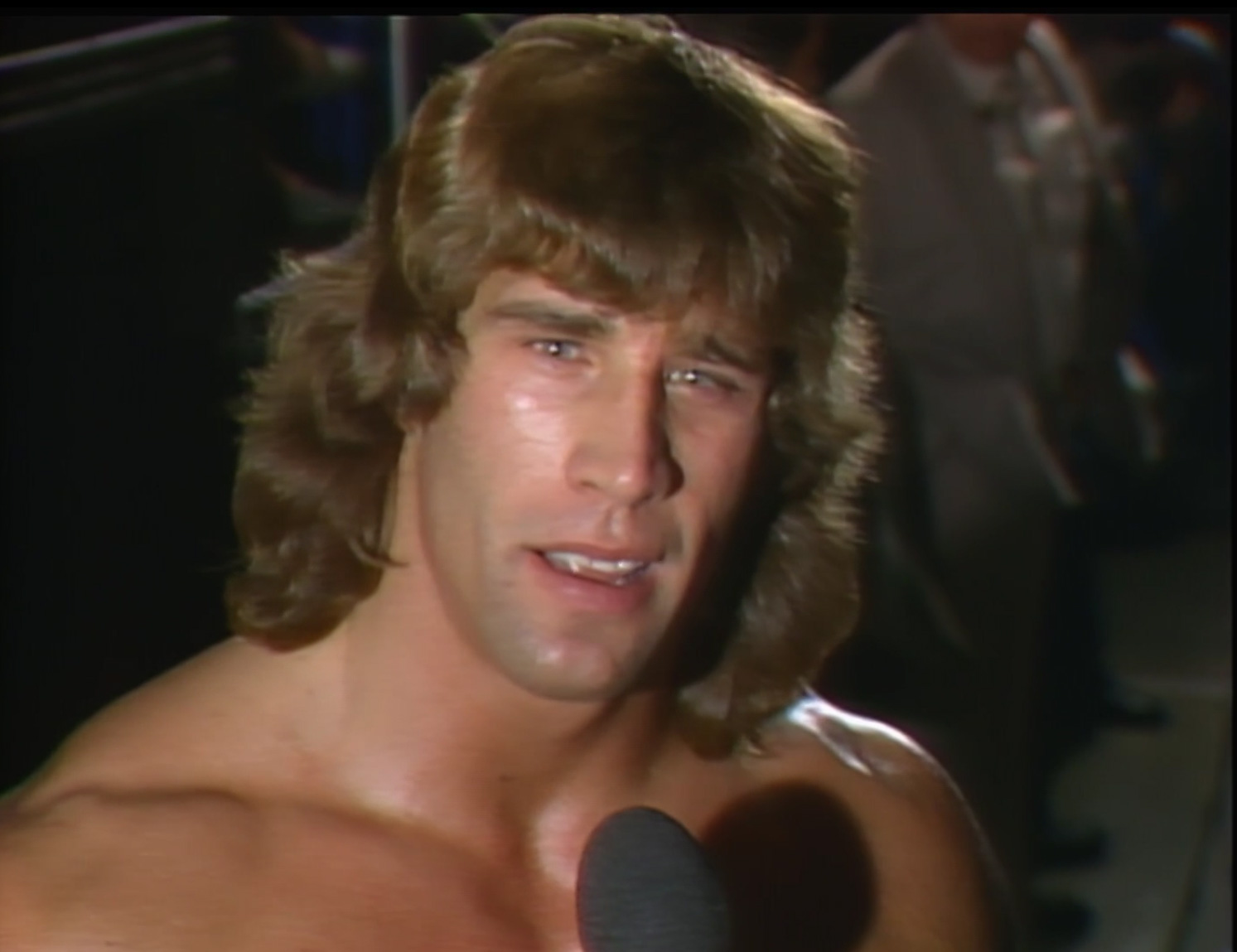 Match 2 for the NWA World title: "Nature Boy" Ric Flair (champion) versus the "Modern Day Warrior" Kerry Von Erich
Highlights:
Flair attempted a vertical suplex, but Kerry blocked it.
As the Dallas faithful chanted "go, Kerry, go," their hero hip-tossed Flair and followed with a flying headscissors.
Flair leapfrogged Kerry but ate a dropkick.
When Kerry hooked another flying headscissors, he got 2.
Flair then bonked Kerry on the nose and had a shoving contest with referee David Manning.
After Flair delivered a knee drop, he got 2.
He then suplexed Kerry for another 2.
While Flair tossed him to the floor, Kerry's midsection was

BUSTED OPEN

hardway.
Flair then snapmared Kerry back into the ring and brawled with him in the corner.
As Kerry unloaded a discus punch, he reversed an Irish whip and applied a sleeper.
Flair countered with a knee crusher, but Kerry countered a snapmare with a backslide.
Do we have a new champion?
1-2-NO!
When Kerry gorilla-press-slammed Flair, he got another 2.
He then suplexed Flair.
1-2-3.
WE HAVE A NEW CHAMPION!
Nope, Flair's foot was under the bottom rope, so Manning restarted the match.
Flair tried to pin Kerry with his feet on the second rope, but Manning curtailed those shenanigans immediately.
After Kerry gave Flair a cross corner whip, a Flair flip ensued.
Flair caught his balance on the apron, mounted the top turnbuckle, and leaped.
While Kerry snagged Flair in an Iron claw, a BUSTED OPEN Flair escaped with a knee to the midsection.
A Flair flop led to both wrestlers down on the mat.
As Kerry blocked a knee drop, he locked Flair in a figure-four leg lock.
Flair then tossed Manning completely out of the ring, but Manning refused to disqualify him.
When Flair reached the bottom rope, he used momentum sending Kerry face-first into the top turnbuckle.
He then mounted the top turnbuckle, but Kerry caught and slammed him down to the mat.
After Kerry reapplied an Iron claw, Flair hip-tossed him over the top rope to the floor.
Will Manning disqualify him now?
Unfortunately for Kerry, the answer was yes.
Kerry won by DQ, but Flair retained at 18:20.
Rating: ***
Summary: Since the DQ stipulation wasn't waived this time around, Flair used it to his advantage to save his title. Extremely hot match as the Dallas faithful believed Kerry could snag another victory and title reign against Flair.
After the match, Nick Roberts gets up on the apron and confers with Manning regarding the decision.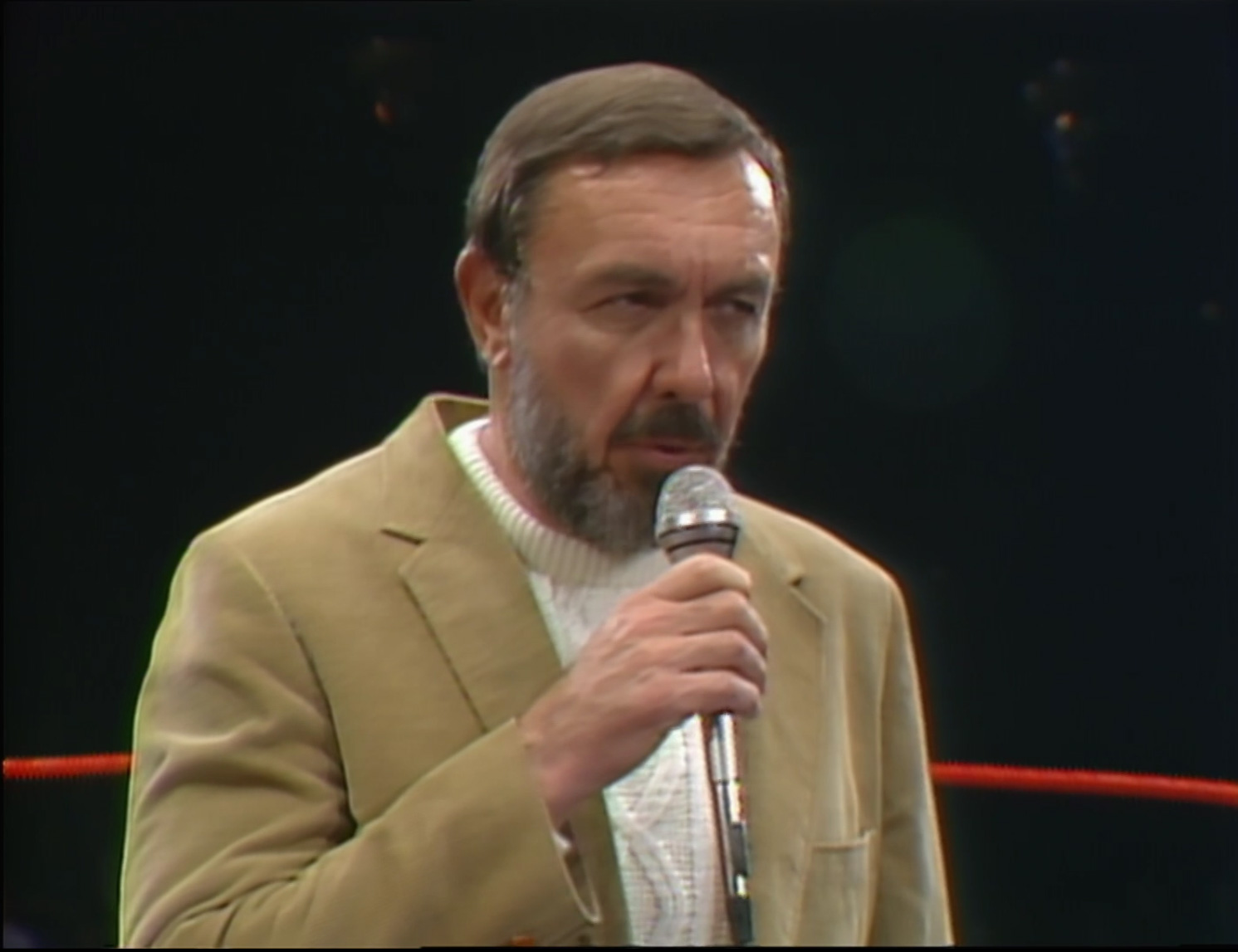 Following another commercial break, Lowrance interviews Roberts with Manning in the ring. Nick accuses Flair of "abusing the NWA ruling." Next, he explains that he, Crockett, and Graham consulted NWA President Bob Geigel via telephone, and a "rematch must be scheduled immediately in Texas." Afterward, he notes that, during the rematch, should Flair get disqualified, "the title will change hands." Manning confirms that the rematch should occur within the next couple of weeks.
A quick search reveals that Flair and Kerry battled on 1/7 in Fort Worth, 1/8 in Austin, and 1/10 in San Antonio. Two matches ended in a draw while another ended with Kerry losing by disqualification.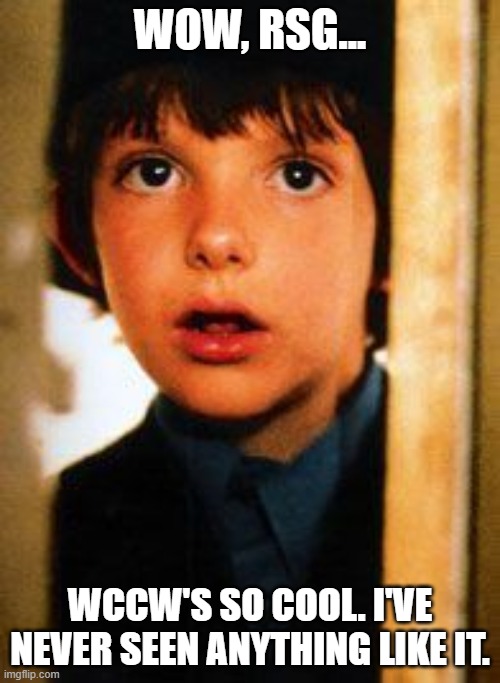 I don't deny that for a second, Samuel. Let's enlighten you during these tender years.
Match 3: The "Handsome Half-Breed" Gino Hernandez & Jake "The Snake" Roberts (w/o Nickla Roberts) versus Mike Von Erich & Billy Jack Haynes (w/ Sunshine)
Highlights:
Mike slammed Jake but missed an elbow drop.
When Jake clotheslined Mike, Hernandez tagged in.
Mike then leapfrogged Hernandez and tagged in Haynes.
As Haynes rang Hernandez's bell, he followed with a back elbow.
He then slammed Hernandez, mounted the second turnbuckle, leaped, but knocked himself silly.
After Jake tagged in, he clotheslined Haynes.
Hernandez tagged in, and the heels double-clotheslined Haynes.
While Jake tagged in, Haynes blocked a punch and nailed him.
Mike tagged in, gave Jake a cross corner whip, and followed with a back drop.
When Hernandez prevented Jake from bouncing off the ropes, Mike missed a dropkick.
Jake then attempted a DDT, but Haynes interrupted.
With all four wrestlers in the ring, Jake guillotined Mike with the top rope.
Jake then mounted the second turnbuckle, leaped, but got caught in an Iron claw by Mike.
As Haynes prevented Hernandez from interfering, Mike pinned a

BUSTED OPEN

Jake at 3:48.
Rating: *½
Summary: Time and protecting Mike's inexperience factored into the quick match.
Conclusion: Thanks to a loophole, Flair kept his title against a hungry Kerry. With all of the matches they had in 1984, it was obvious they knew what worked well between them. The newest babyface along with Mike provided some holiday glee for the Dallas faithful. Lastly, Gordy was the sole survivor of the six-man elimination match. What do you think, Rachel?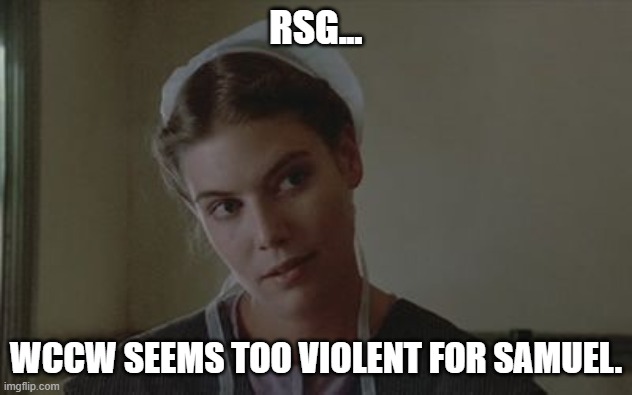 I beg to differ, Rachel. After all, he's seen worse. You'd better be careful and watch out of the back of the property.
TV Rating: NONE
Stay tuned for WCCW 01-12-85!
Comments? Suggestions? Send them to me at rsg@rockstargary.com and follow me on Twitter (@rockstargary202).
Custom Search