WELCOME TO ROCK STAR GARY REFLECTIONS!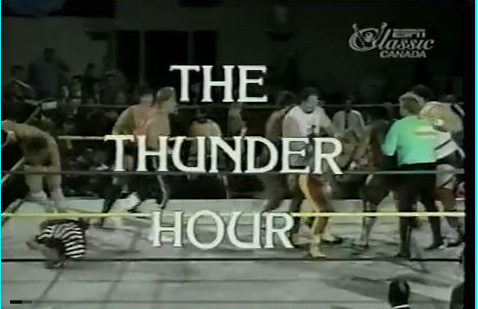 UWF Thunder Hour
Taped from Spartanburg, SC
Airdate: unknown (taped 06/19/92)
Attendance: 912 (300 paid)
Hosted by Craig DeGeorge & the "Golden Greek" John Tolos
Can Orndorff defeat Orton for the Southern States title? Or will Orton find a way to retain? Also, what does Abrams have to say about Colonel Red? Let's find out!
Before we get started, unlike the previous Spartanburg episodes, this episode was taped from ESPN Classic Canada and is crystal clear.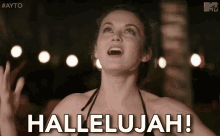 Opening montage.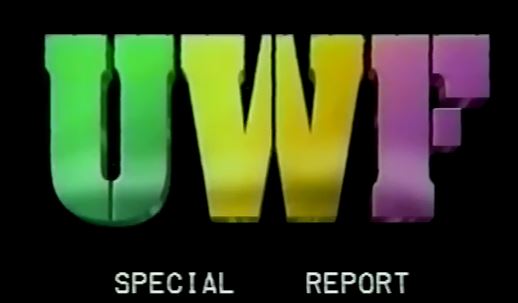 UWF SPECIAL REPORT: We revisit Colonel Red's Corner from the 7/06 episode when Red refused to interview the "Boogie Woogie Man" Jimmy Valiant, and Herb Abrams threatened to terminate him. Next, we revisit Colonel Red's Corner from 7/13 where Red again refused to interview Valiant. Abrams didn't fire him, but Valiant arrived to try to knock some sense into him. Before that happened, Ivan Koloff intervened.
Next, we revisit the match between Valiant and Ivan when Red assisted Ivan to victory. On the other hand, Abrams stormed the ring and reversed the decision. As a result, Red obliterated Abrams who left the ring bloody and on a stretcher.
Prior to the match, we revisit the 10/22/90 episode when Orndorff won by countout. Afterward, we revisit the 8/19/91 episode when both wrestlers were counted out. This acted as a solid precursor for the title match.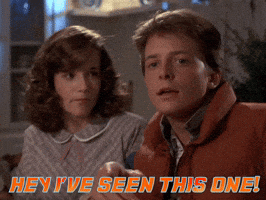 Match 1 for the UWF Southern States title: "Cowboy" Bob Orton (champion) versus "Mr. Wonderful" Paul Orndorff
Highlights:
Orndorff countered a headscissors with a somersault rollup for 2.
When Orton hooked a backslide, he got 2.
Orton used momentum to send Orndorff down to the concrete floor.
As Orndorff returned, he hip-tossed Orton.
A mid-ring collision occurred, and Orton spilled down to the concrete floor.
After Orton returned, Orndorff, at first, acted sportsmanlike and allowed Orton back into the ring.
Suddenly, he viciously attacked and rammed him face-first into the mat.
WE HAVE A HEEL TURN!
He grabbed a cup from the broadcast table and tried to remove Orton's eye. How dastardly!
While he planted an elbow smash, Orndorff mounted the second turnbuckle and launched a flying forearm smash for 2.
He sent Orton down to the concrete floor, joined, and made him taste the steel railing. It must have tasted like the Charleston burger at Hickory Tavern.
When Tolos acknowledged that Orton broke his nose, a ringside fan gave Orndorff a piece of his mind.
Orton tossed him back into the ring and delivered a dropkick. Wow!
As Orton scored with his own elbow smash, Orndorff tried to take a powder.
Orton caught up with and made Orndorff HIT THE POLE.
After he rammed Orndorff face-first into the timekeeper's table, Orton lifted him over his shoulder and smacked him shoulder-first into the ring post.
Back in the ring, Orton mounted the second turnbuckle and planted a knee into Orndorff's chin sending them both down to the mat.
Will Orton retain?
1-2-NO!
Orndorff's foot was on the bottom rope.
While he landed a forearm smash, Orton got another 2.
He supplied Orndorff with a chiropractic adjustment, mounted the top turnbuckle, but ate knees during a pumphandle splash.
When Orndorff used momentum to send him shoulder-first into the ring post, he gave Orton a cross corner whip but ate knee on his follow-through.
Orton hoisted Orndorff atop the top turnbuckle and joined him.
Before Orton could hook a superplex, Orndorff pulled brass knux from his tights and CLOCKED him. Nefarious!
Orndorff hid the foreign object in his trunks and attempted a piledriver.
As Orton countered with a back drop, Orndorff hooked a sunset flip.
1-2-3.
WE HAVE A NEW CHAMPION!
Orndorff won at 19:37.
Rating: ****
Summary: Orndorff's mid-match heel turn turned the tide for him, and some heel shenanigans enabled him to win the match and the title.
After the match, Orndorff celebrates by dissing the Spartanburg faithful. In retaliation, they chant "cheat-er" at him, and Orndorff fumes.
UWF SPECIAL REPORT #2: A vehement and bloodied Abrams vows revenge against Colonel Red.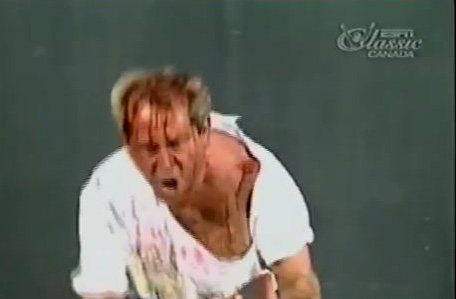 Conclusion: Sadly, this was the end of the taping, so Abrams never got his revenge against Red. Perhaps all he wanted was to cut a promo while a bloody mess. Nevertheless, the meat of the episode was the great story told by both Orndorff and Orton. I believe it's the best match in UWF history, and you owe it to yourself to see it.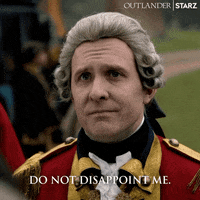 Next week, we head back to 1991 for an unaired episode that got lost in the shuffle.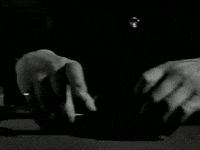 TV Rating: NONE
Stay tuned for UWF The Lost Episode!
Comments? Suggestions? Send them to me at rsg@rockstargary.com and follow me on Twitter (@rockstargary202).
Custom Search