WELCOME TO ROCK STAR GARY REFLECTIONS!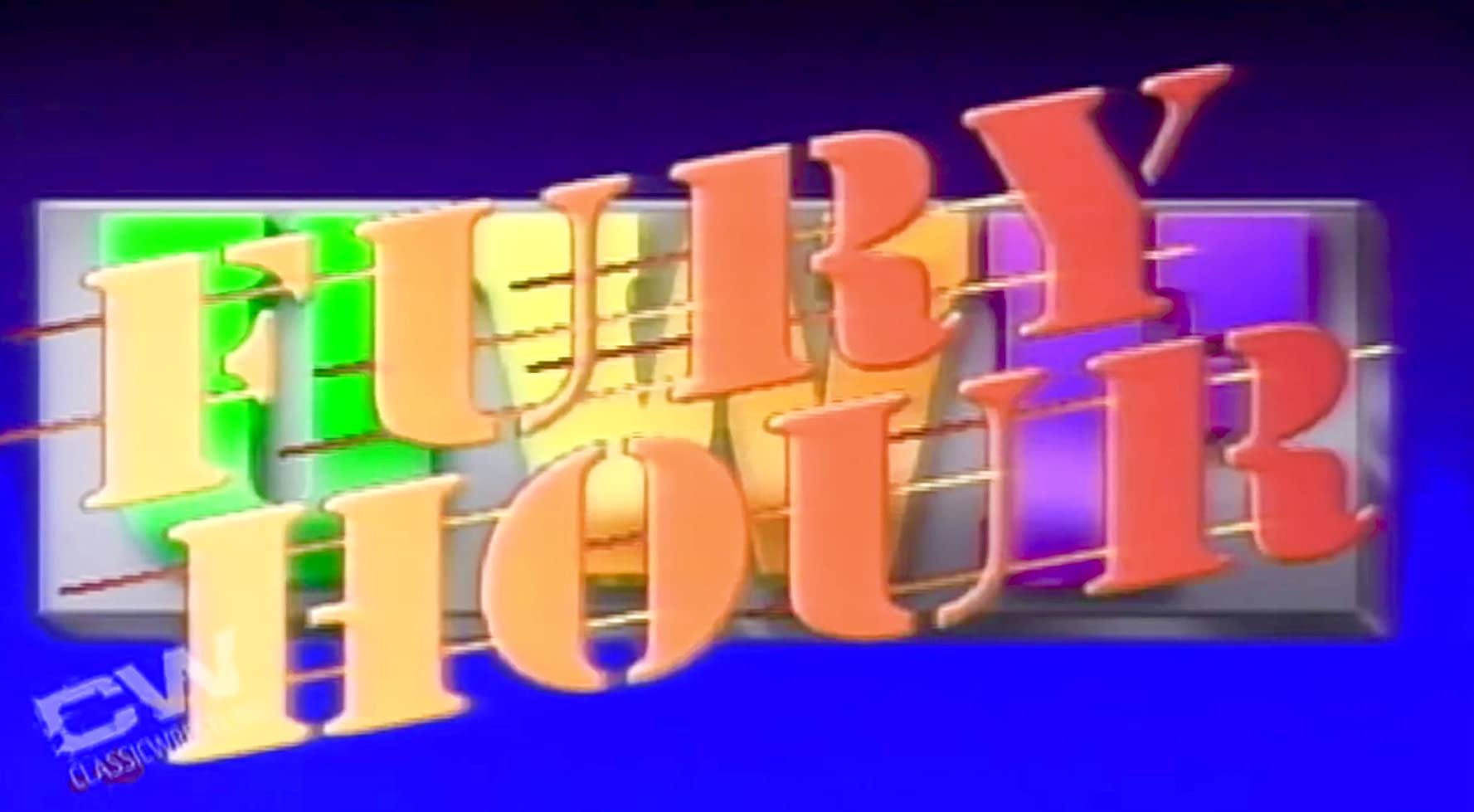 UWF Fury Hour 12-17-90
Taped from Reseda, CA
Airdate: December 17, 1990 (taped 12/06)
Attendance: 315
Hosted by Craig DeGeorge and Bruno Sammartino
Colonel DeBeers faces a mystery opponent in the main event. Who could it be? With Blair on the show, will Orton be far behind? Let's find out!
Opening montage.
Prior to the opening match, Herb Abrams plugs the "Rumble in the Big Apple" on 1/9 in New York City.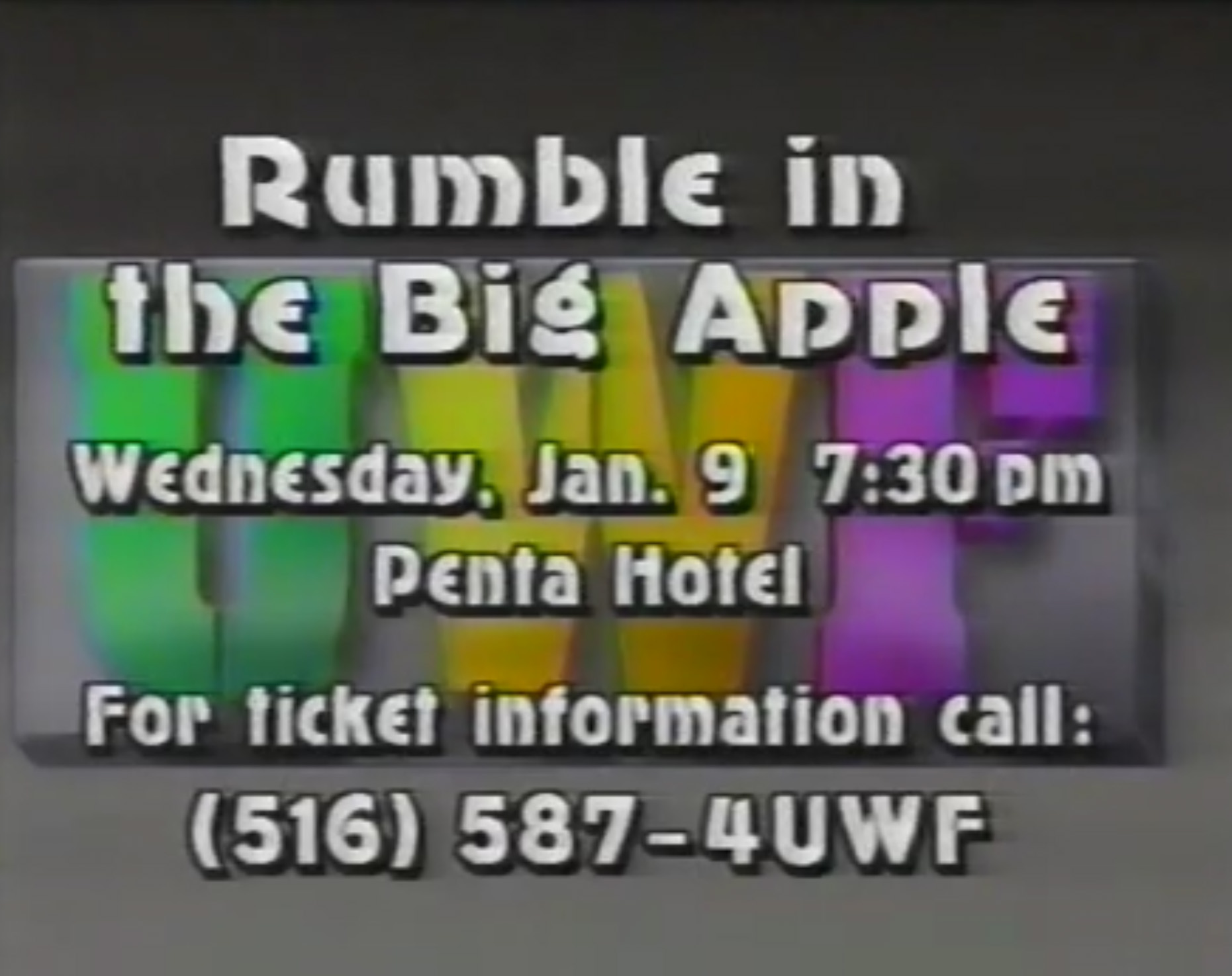 Match 1: Ivan Koloff versus Matt Starr
Highlights:
Ivan rolled up Starr and got 2.
When Starr gave Ivan a cross corner whip, he ate boot on his follow-through.
Starr then attempted a sunset flip, but Ivan countered with a knuckle sandwich.
As Ivan delivered a knee drop, he got 2.
He then supplied Starr with a swinging neckbreaker followed by a running guillotine.
After he mounted the top turnbuckle, Ivan launched a flying Russian sickle. That did NOT look crisp.
1-2-3.
Ivan won in 4:15
Rating: ½*
Summary: Showcase match for Ivan.
After the match, Ivan whips Starr with his chain before referee Larry Sampson intervenes.
Abrams chastises Ivan about the chain, but Ivan "never apologize(s)." To end the interview, Abrams inadvertently intersperses and/or interchanging the names of Nikita Koloff and Nikolai Volkoff.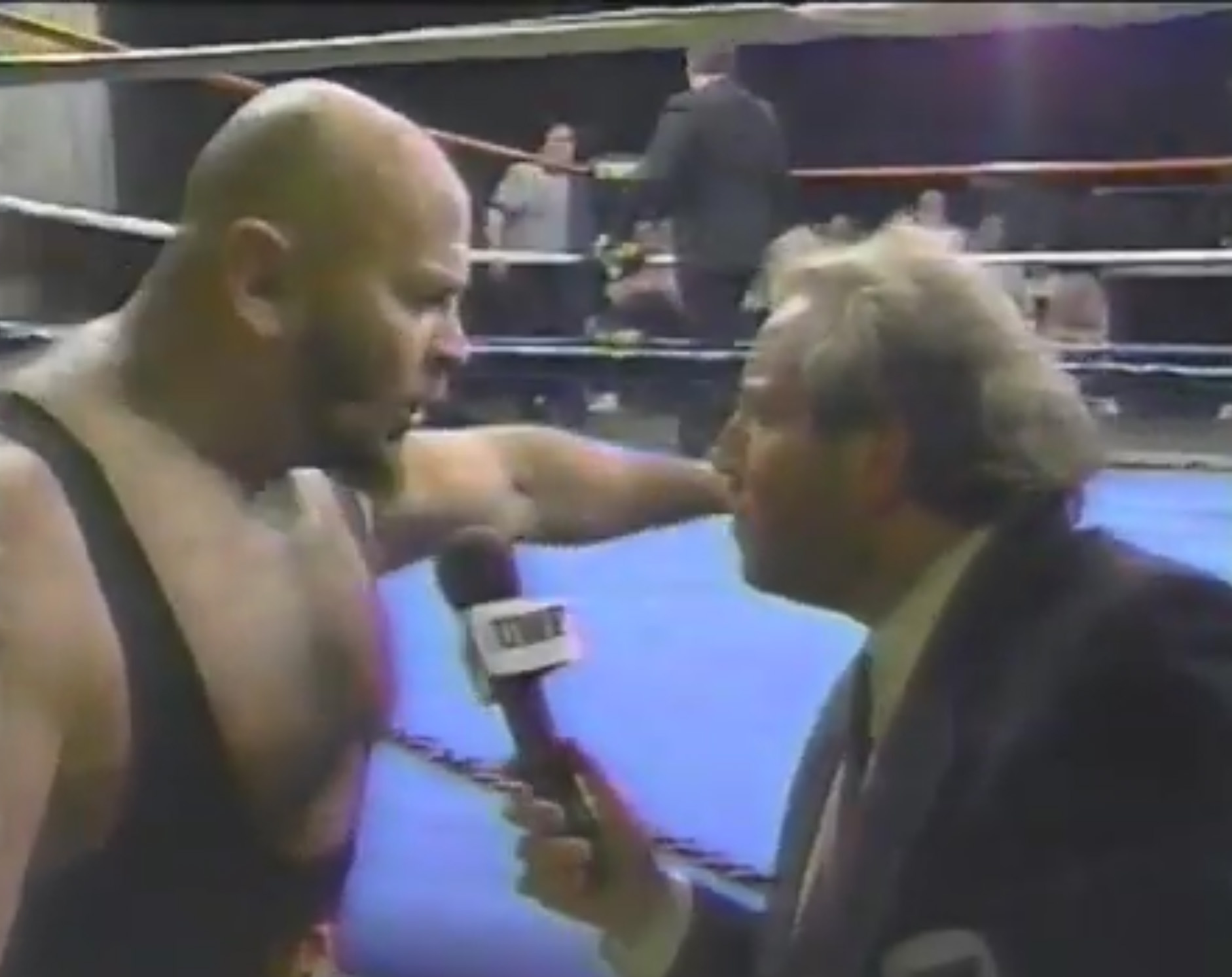 Ad for NordicTrack airs.
"Dr. Death" Steve Williams cuts a promo on "Mr. Wonderful" Paul Orndorff. We then revisit the 11/19 episode when Williams attacked Orndorff leaving him a bloody mess.
Match 2: "Magnificent" Don Muraco versus the Intern
Highlights:
For those unaware, the Intern was portrayed by Adam Michaels. Speaking of Michaels, he must have been the prototype for Jack Victory's WCW career.
Whatever, Cena.
Regardless, Muraco hip-tossed Intern before receiving one himself.
As Muraco slammed him twice, Intern rebounded with a cross corner whip but ate a pair of clotheslines.
He then tombstoned and pinned Intern at 3:52.
Rating: DUD
Summary: Showcase match for Muraco. Methinks the Intern did more cramming of McDonald's down his gullet than knowledge into his brain.
Abrams interviews Muraco after the match, and Muraco namedrops "Iceman" King Parsons among others.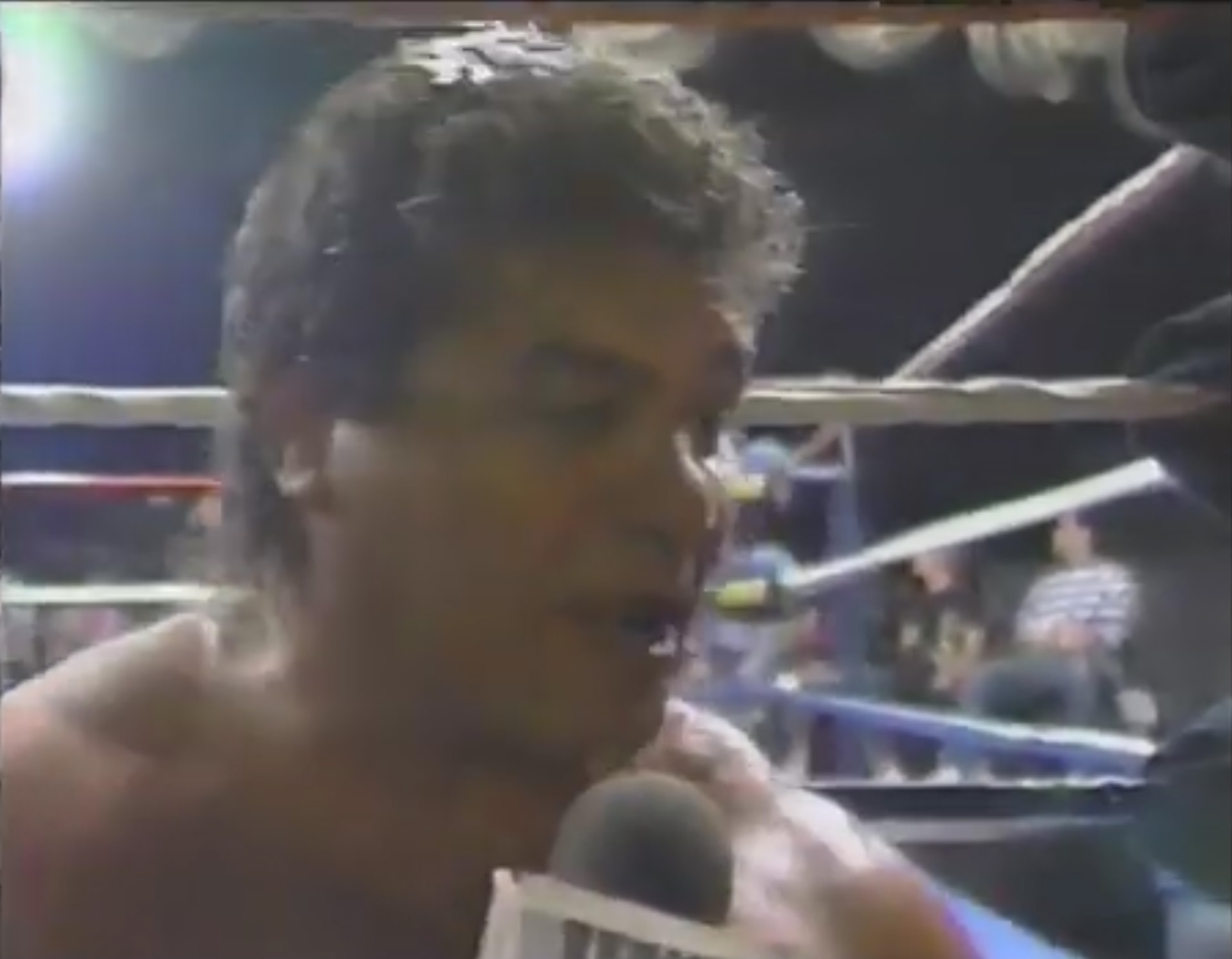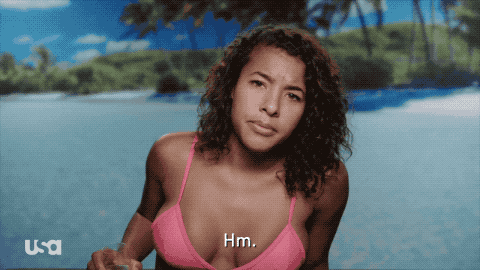 Get Bruno's book!
Muraco's ready for Greg Valentine in New York City.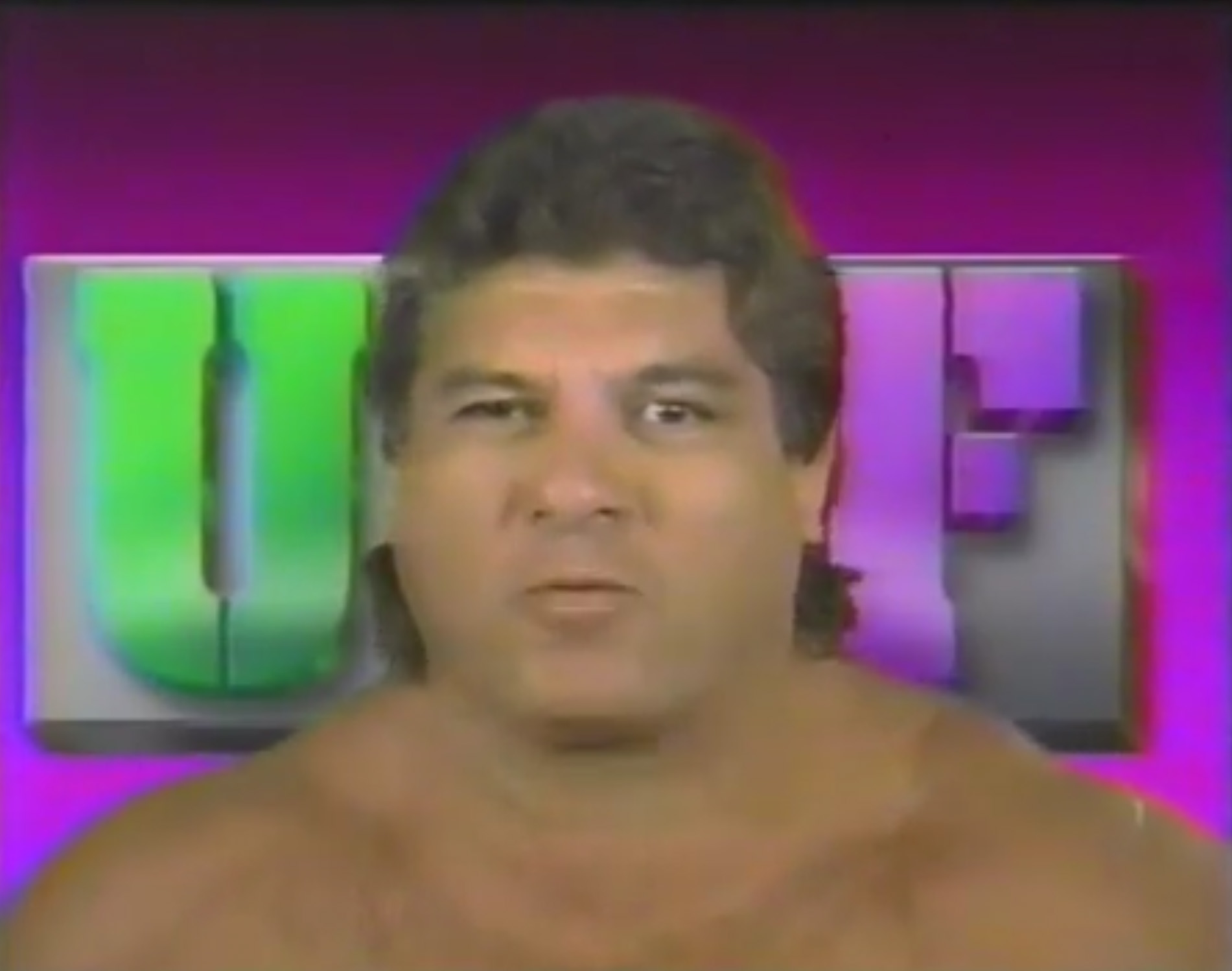 We revisit the 11/26 episode when Orton blatantly nailed Honey with a head butt. Since her brains are still more scrambled than an omelet from Denny's, she won't be appearing tonight.
Prior to the next match, Blair grabs the microphone and appreciates the support for Honey.
Match 3: B. Brian Blair (w/o Honey) versus Riki Ataki
Highlights:
Ataki ambushed Blair before the bell and clotheslined him.
When he slammed Blair, Ataki followed with a knee drop.
Blair rebounded with a slam, mounted the second turnbuckle, and landed a flying elbow smash.
As he suplexed Ataki, Blair scored with his own knee drop.
He then powerslammed Ataki before locking on a Sharpshooter.
Suddenly, "Cowboy" Bob Orton leaped from the top rope to attack Blair.
Referee Jesse Hernandez called for the bell to disqualify Ataki at 3:16.
Rating: ½*
Summary: Showcase match for Blair prior to Orton's interference.
After the match, Blair catches Orton in the midsection mid-leap. He then gives Orton a cross corner whip, and Orton almost brains himself with the ring post. As John Tolos mounts the second turnbuckle, Blair hooks a sleeper upon Orton. Tolos breaks it up and distracts Blair so that Orton can pummel Blair from behind. While Orton suplexes Blair, he knocks out Hernandez with an elbow smash. How dastardly!
Orton then holds Blair, and Tolos removes his belt to whip Blair with it. Abruptly, Albano storms the ring to shock Tolos with Honey's cattle prod. That sends the heels reeling.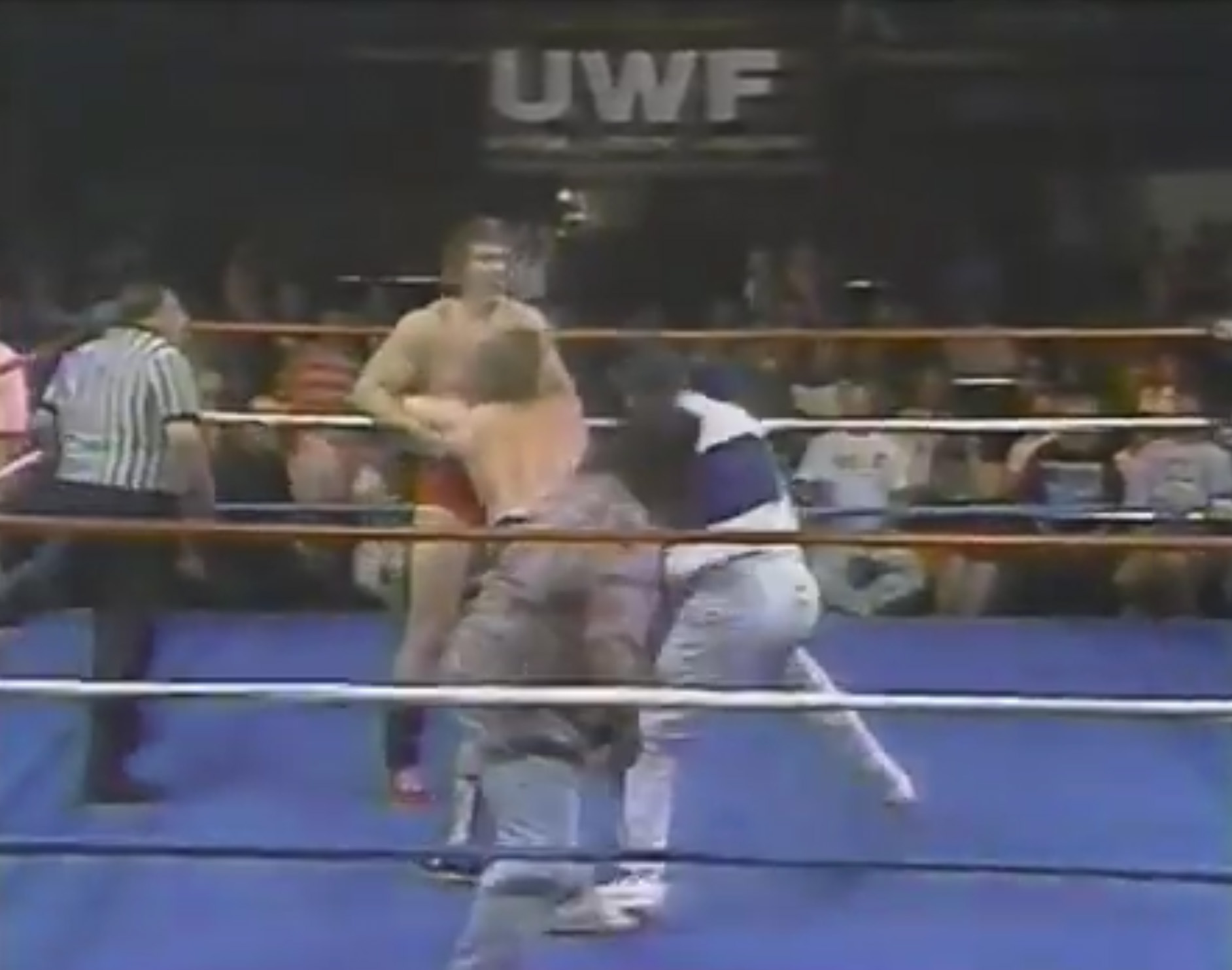 Ad for the Penta Hotel in New York City airs. Also, Tolos shills Midnight Express limousine service.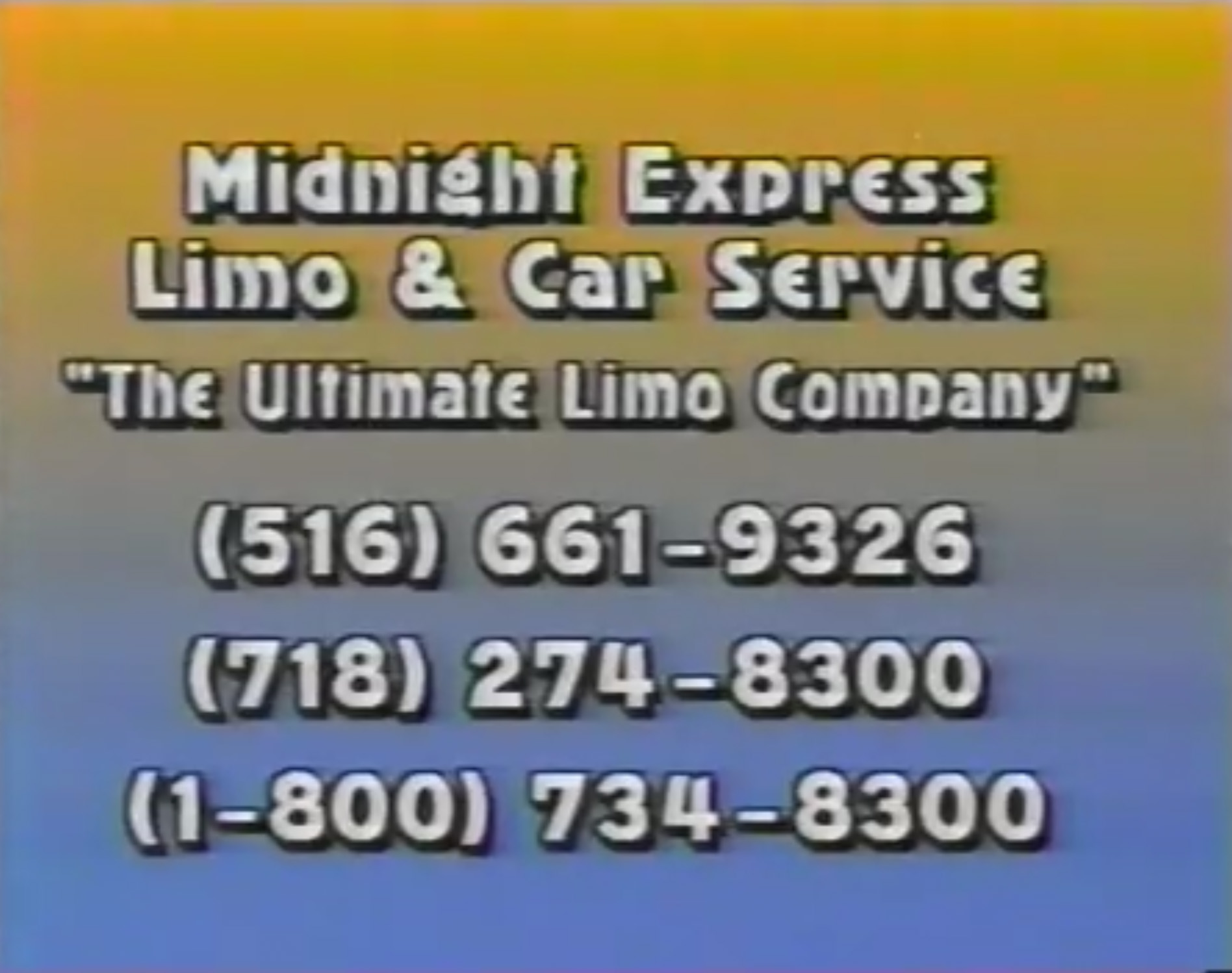 Promo for UWF merchandise. Get yours TODAY!
CAPTAIN LOU'S CORNER: Albano interviews the Wild Thing who can't decide whether or not to keep his sunglasses on. They shill the upcoming card on 1/9.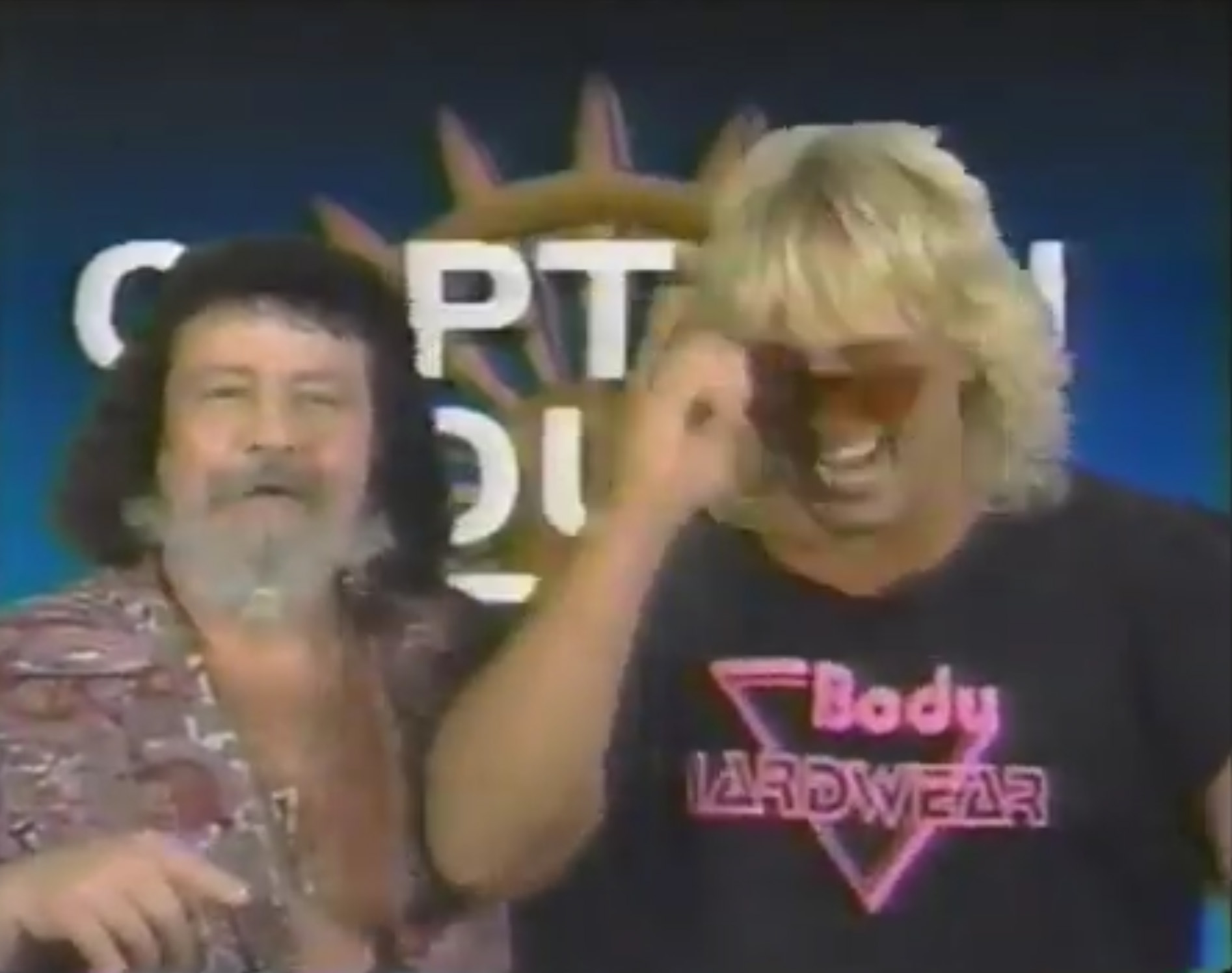 UWF BOX OFFICE: Abrams and Sammartino run down some of the matches that will occur on 1/9 in New York City: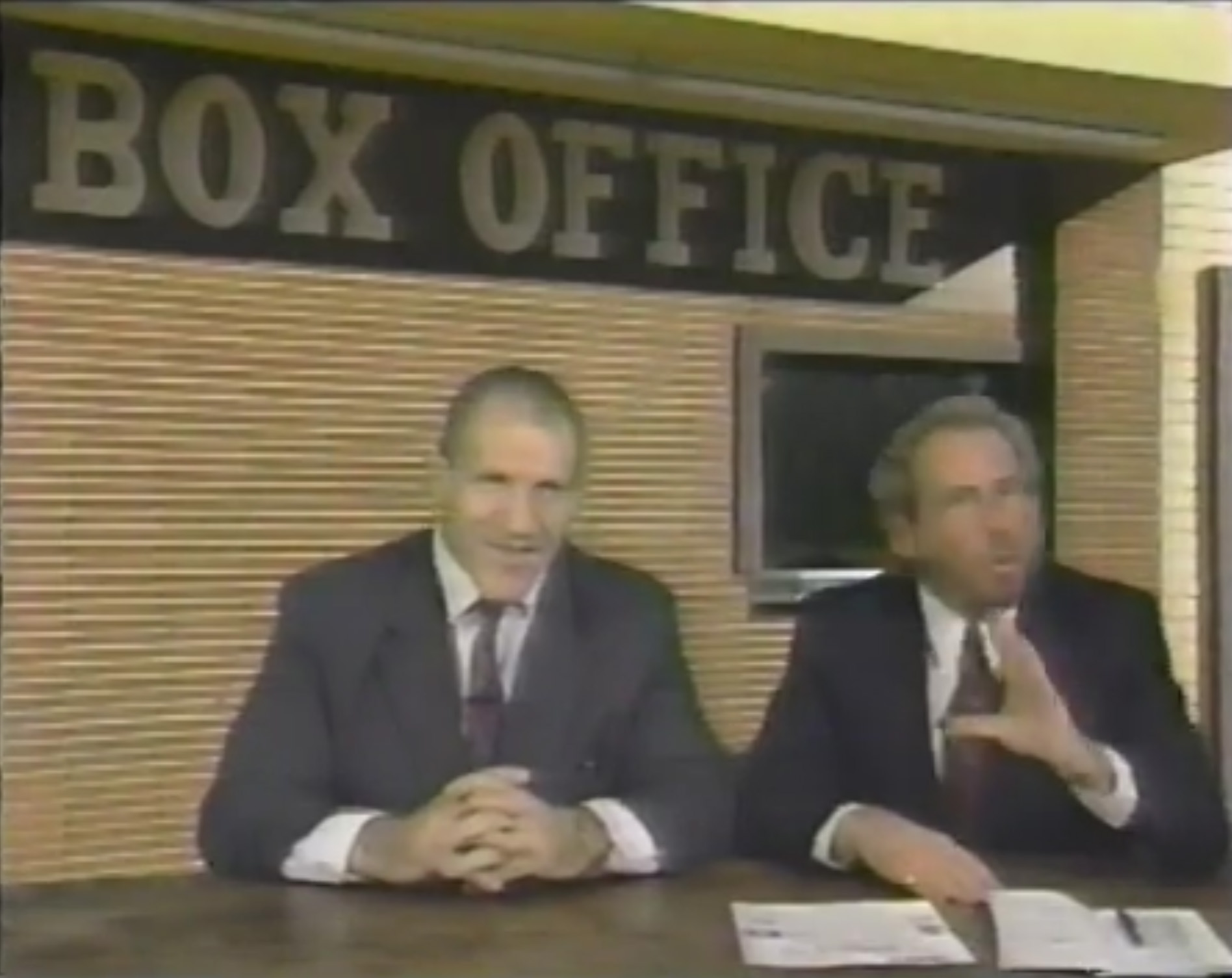 For the AWA World title: the "Living Legend" Larry Zbyszko (champion) faces David Sammartino.
B. Brian Blair (w/ Capt. Lou Albano) versus "Cowboy" Bob Orton (w/ John Tolos)
Don Muraco versus Greg "The Hammer" Valentine
Just added! Join the UWF at the: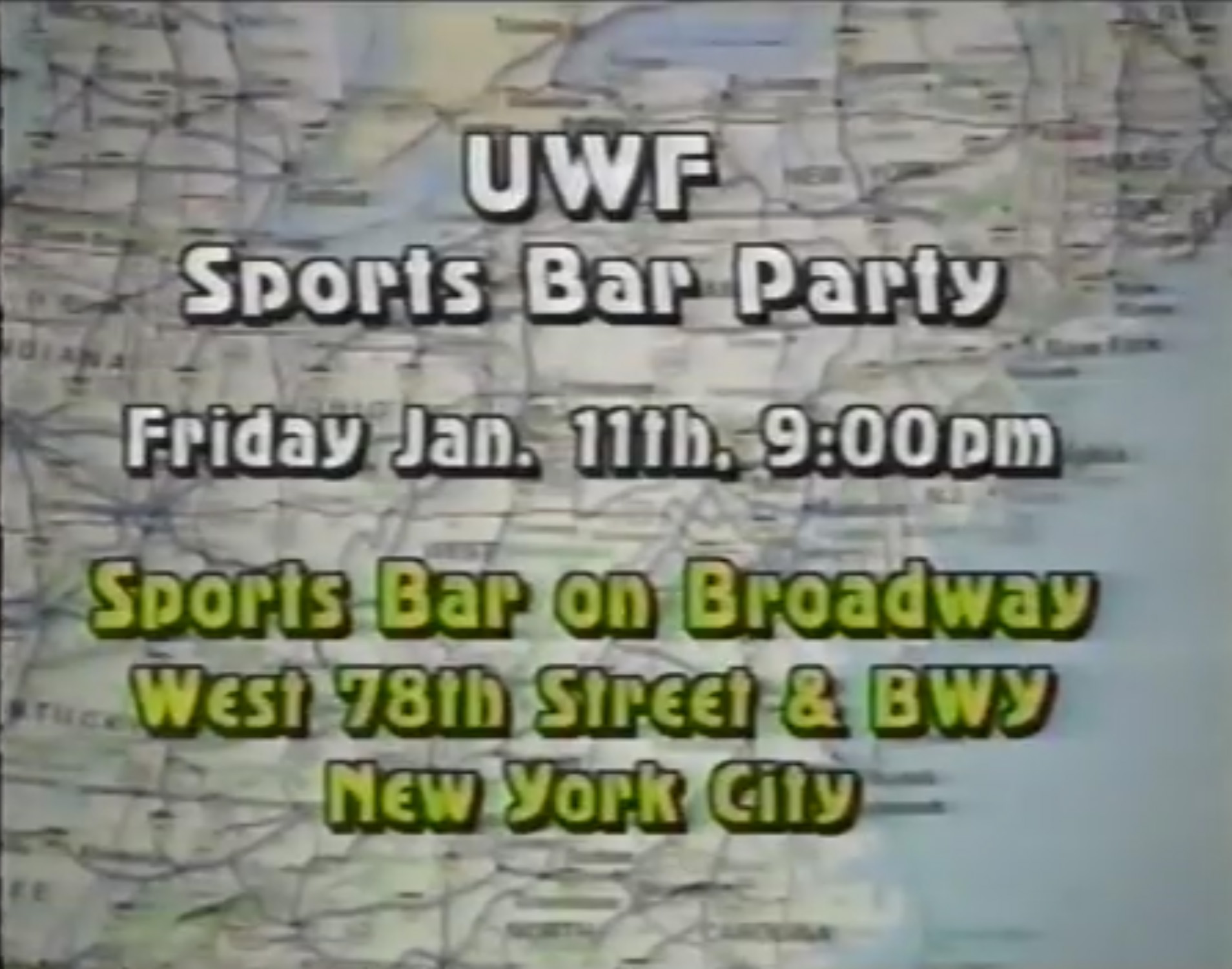 And: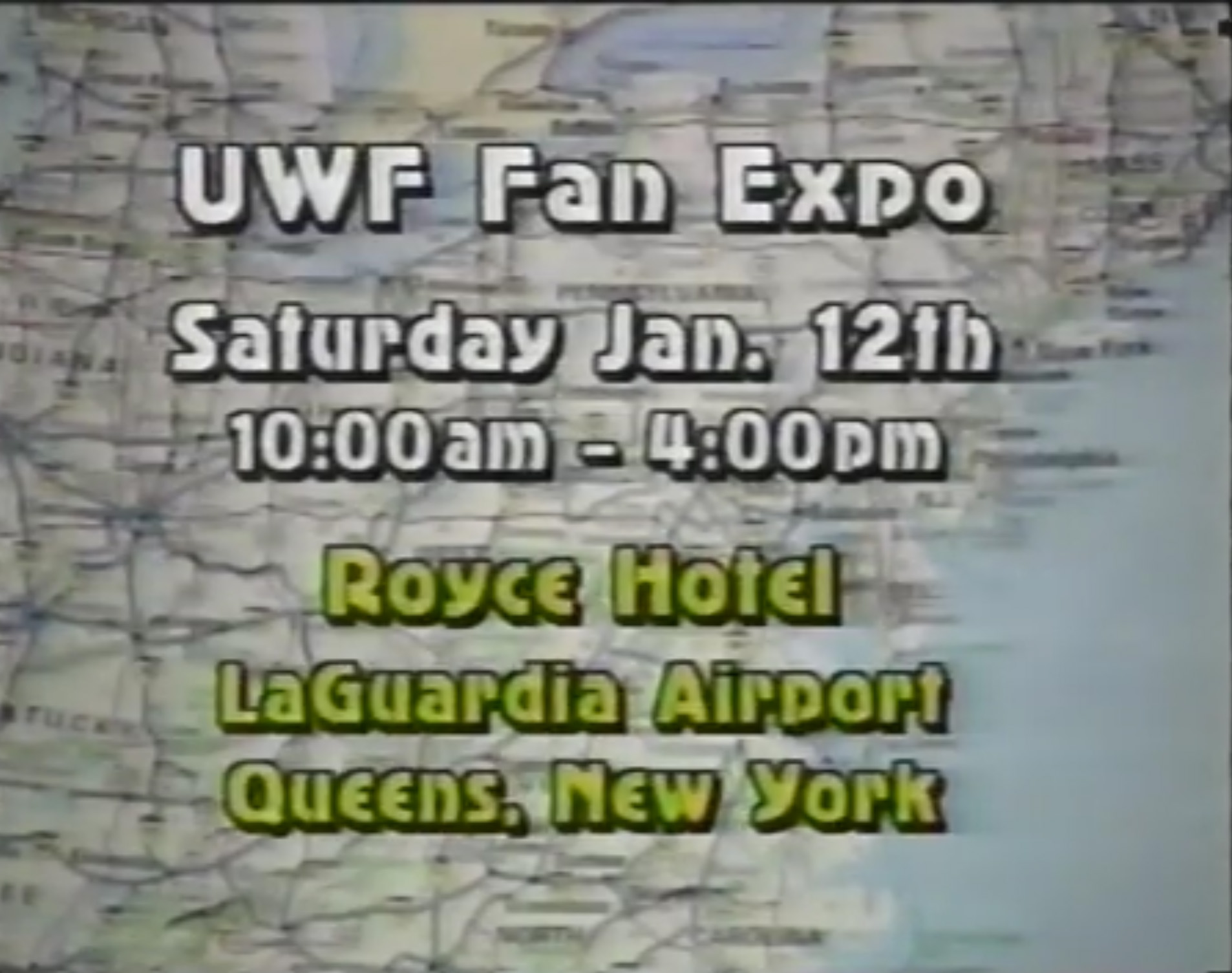 And: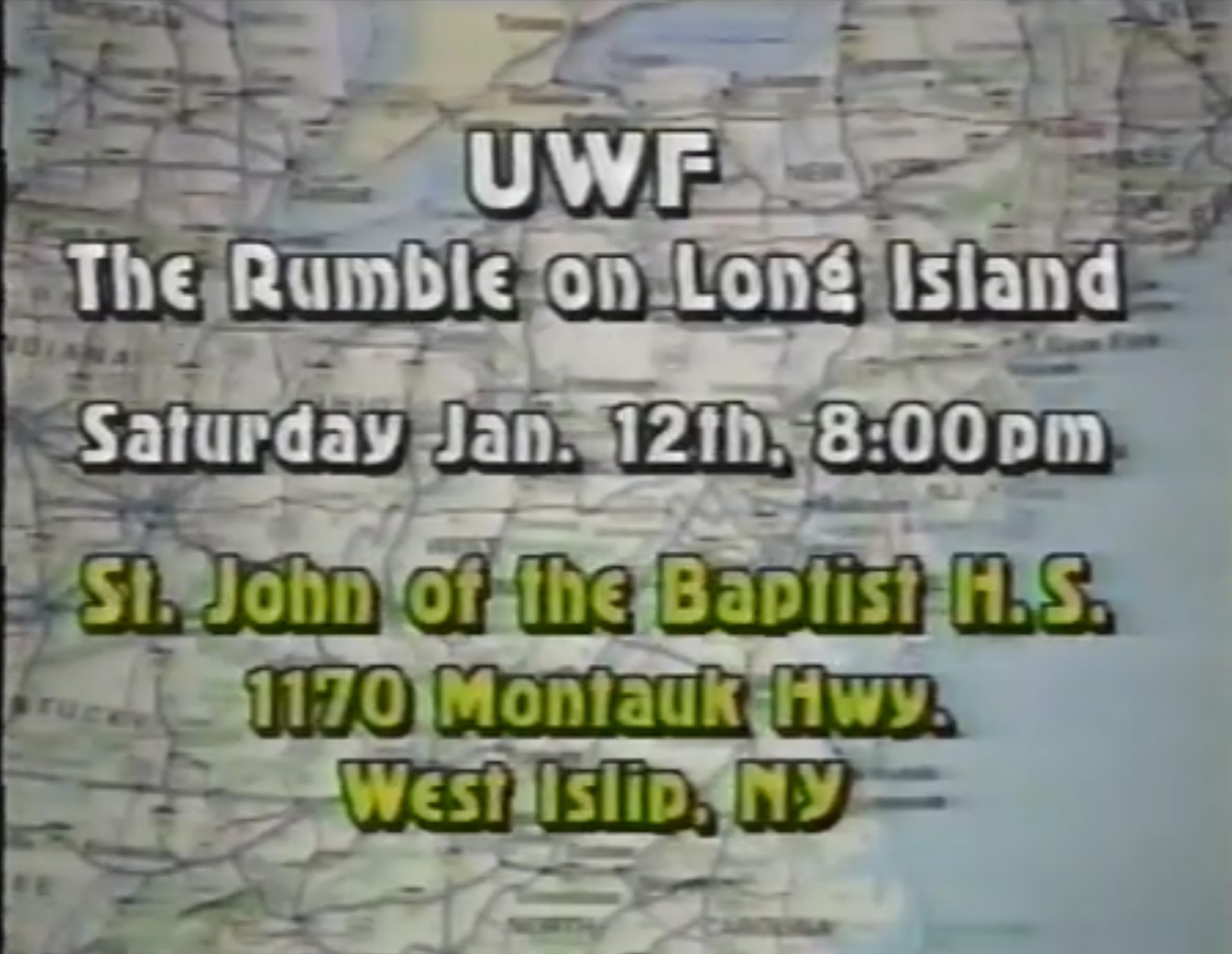 Ad for the Hair Club for Men airs. Buy the new RCA Home Theater!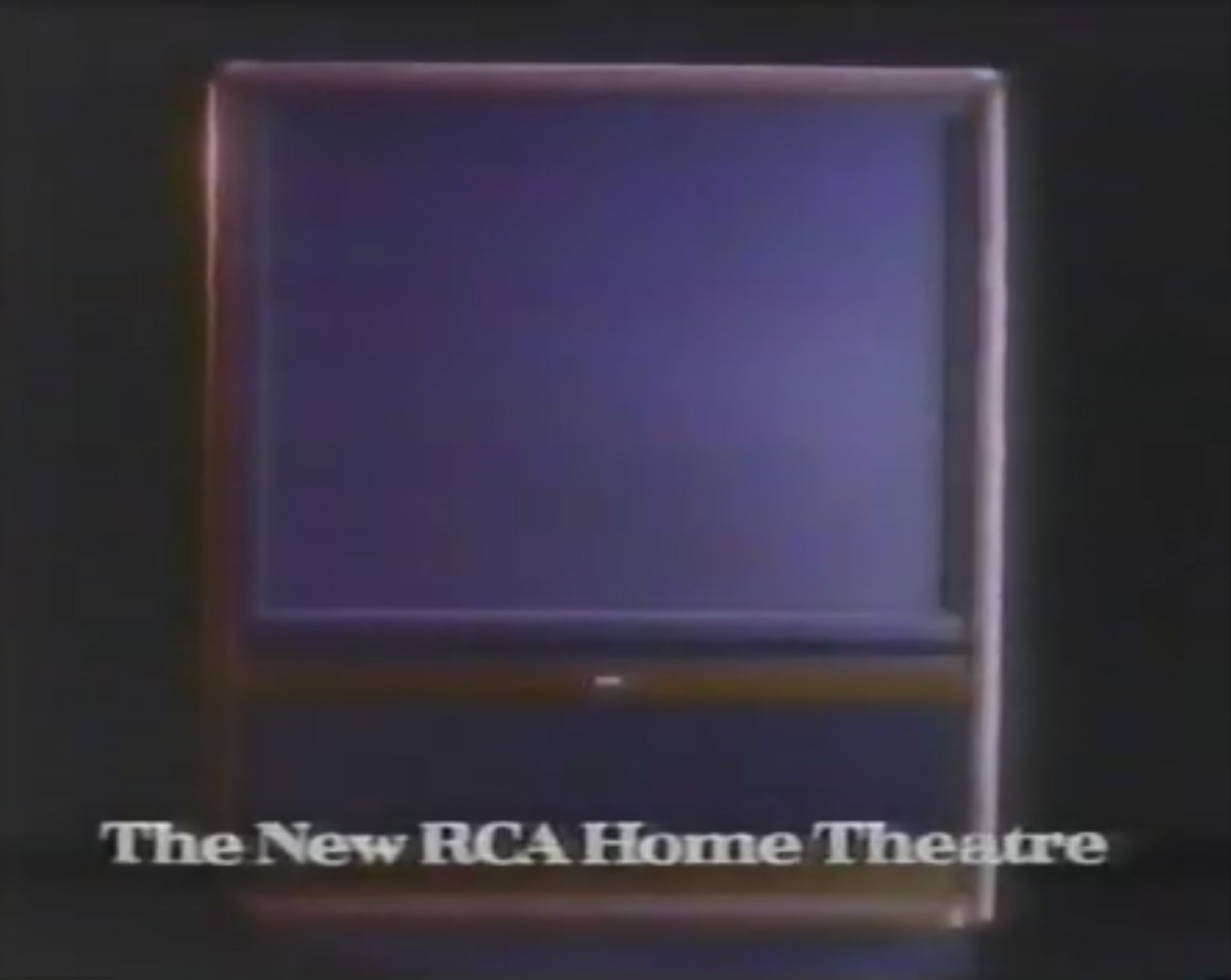 Catch the Devils against the Bruins on Tuesday night on SportsChannel. Miraculously, they won 8-3.
ASK THE WRESTLERS: A letter to Nikita comes from what seems like a real fan: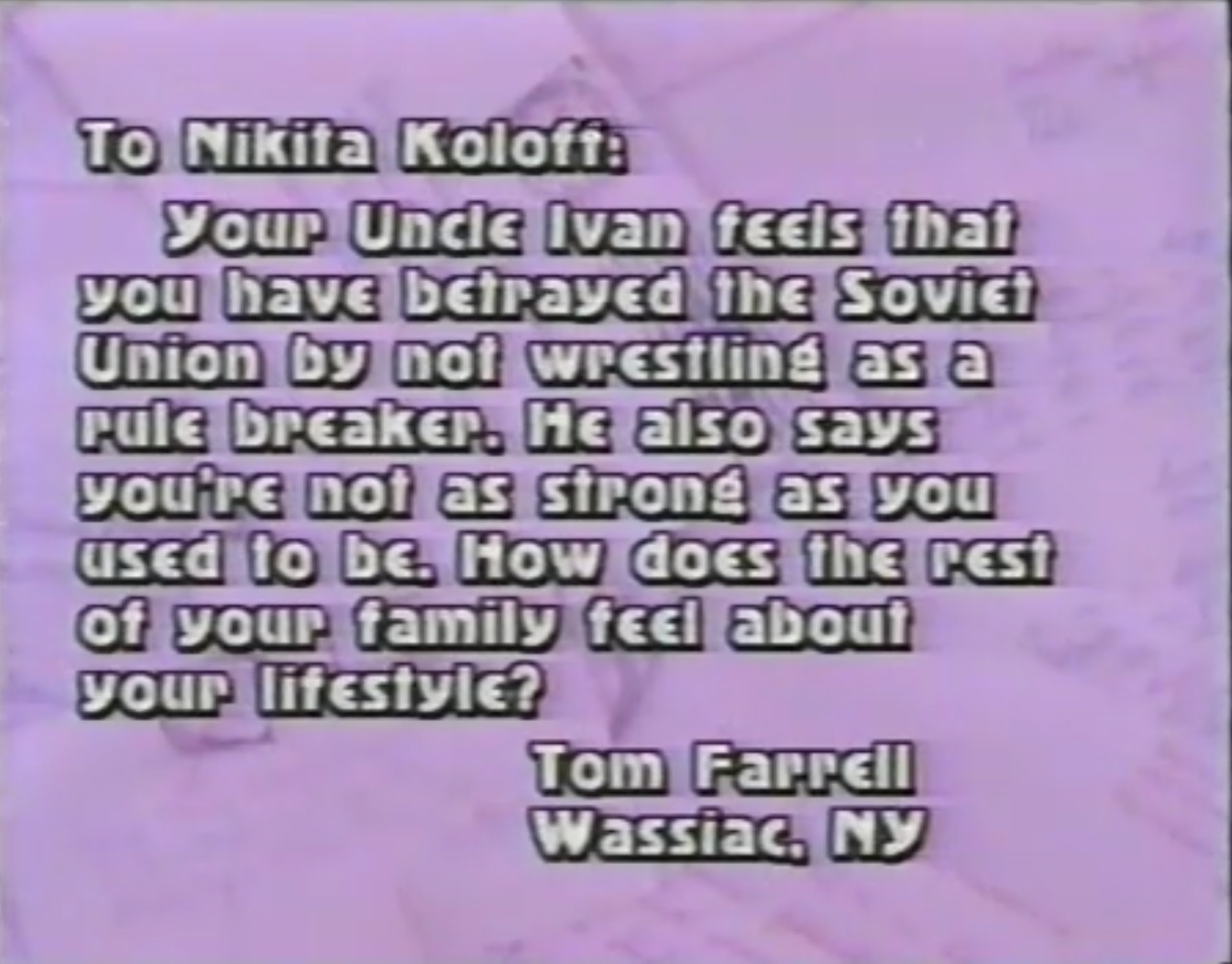 Of course, since Nikita wasn't compensated available, Ivan answers the question for him with "none of your business." Fair enough.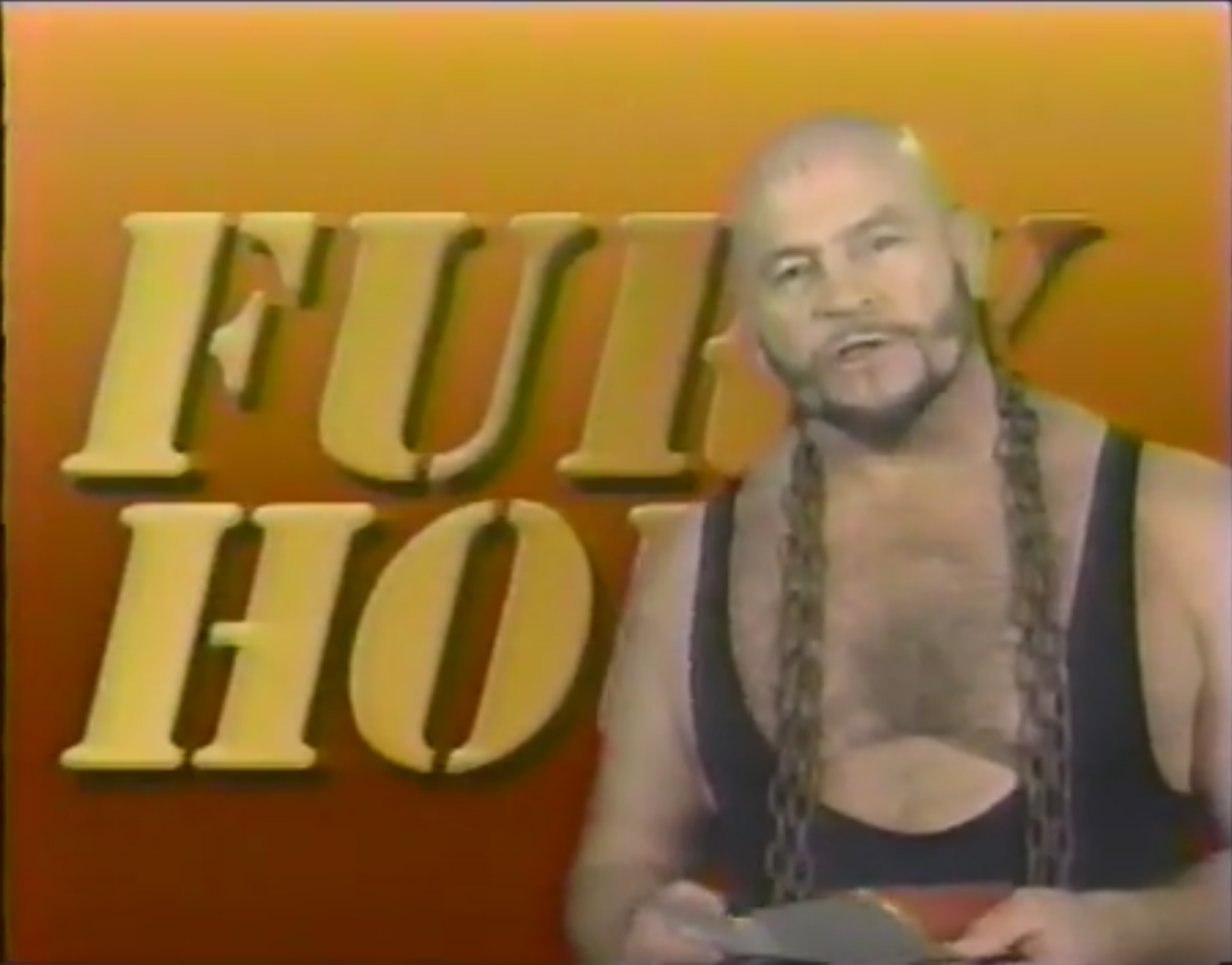 Match 4: The Wild Thing versus the Blue Knight
Highlights:
For those unaware, the Blue Knight was portrayed by Stephan DeLeon.
Blue Knight attacked before the bell, but Wild Thing reversed a cross corner whip and followed with a Wild Thing splash.
As he hip-tossed Blue Knight, Wild Thing reversed an Irish whip and delivered a big boot.
He then provided Blue Knight with an atomic drop and frustrated him.
When Blue Knight sent a shot down I-405 SOUTH to him, Wild Thing gave him a cross corner whip resulting in a Blue Knight flip.
He then clotheslined Blue Knight for 2.
After he powerbombed Blue Knight, Wild Thing pinned him at 6:00.
Rating: DUD
Summary: Showcase match for Wild Thing.
Ad #2 for the Penta Hotel airs followed by ad #2 for Midnight Express limousine.
Albano shills the upcoming show on 1/9 at the Penta Hotel.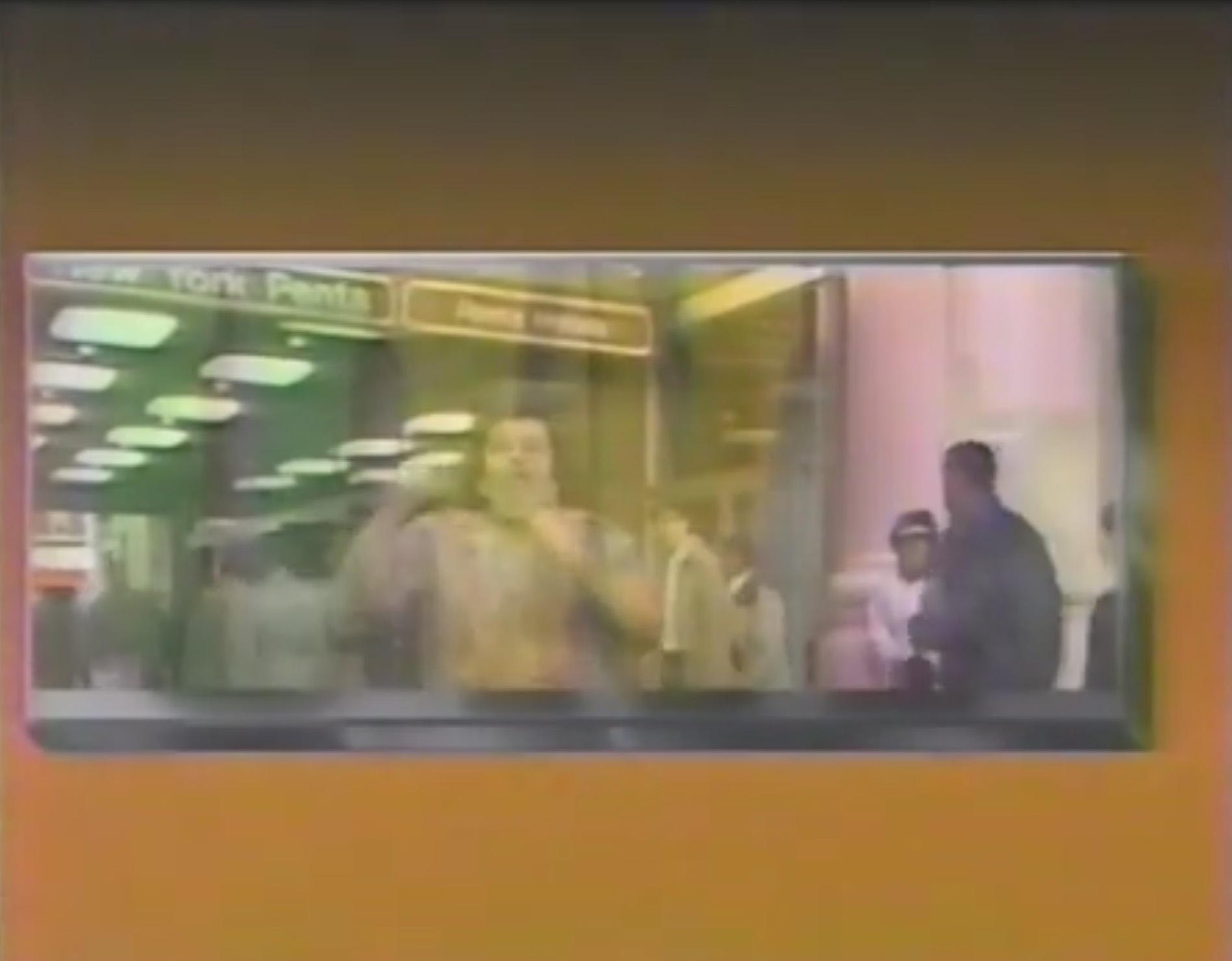 Match 5: Colonel DeBeers versus ????
Highlights:
The mystery opponent was revealed immediately as…Louie Spicolli.
When DeBeers made his entrance, he instructed referee Larry Sampson to leave.
Instead, Sampson stood his ground.
As the Reseda faithful chanted "cutie pie" at Spicolli, DeBeers gave their hero a cross corner whip.
Spicolli rebounded with a dropkick, but DeBeers attempted a piledriver.
On the other hand, Spicolli countered with a back drop, gave DeBeers a cross corner whip, and followed with a back elbow for 2.
He then gave DeBeers another cross corner whip but ate a mouthful of turnbuckle on his follow-through.
After DeBeers scored with a piledriver, he got 2.
He then suplexed Spicolli for another 2.
While he mounted the second turnbuckle, DeBeers drove Spicolli down to the mat by his neck.
He then planted Spicolli with a DDT and pinned him at 4:37.
Rating: ½*
Summary: Showcase match for DeBeers.
After the match, DeBeers continues to punish Spicolli until Sampson physically pulls him off. Instantly, Parsons makes his UWF debut by striking DeBeers. He then sent DeBeers packing with a butt butt.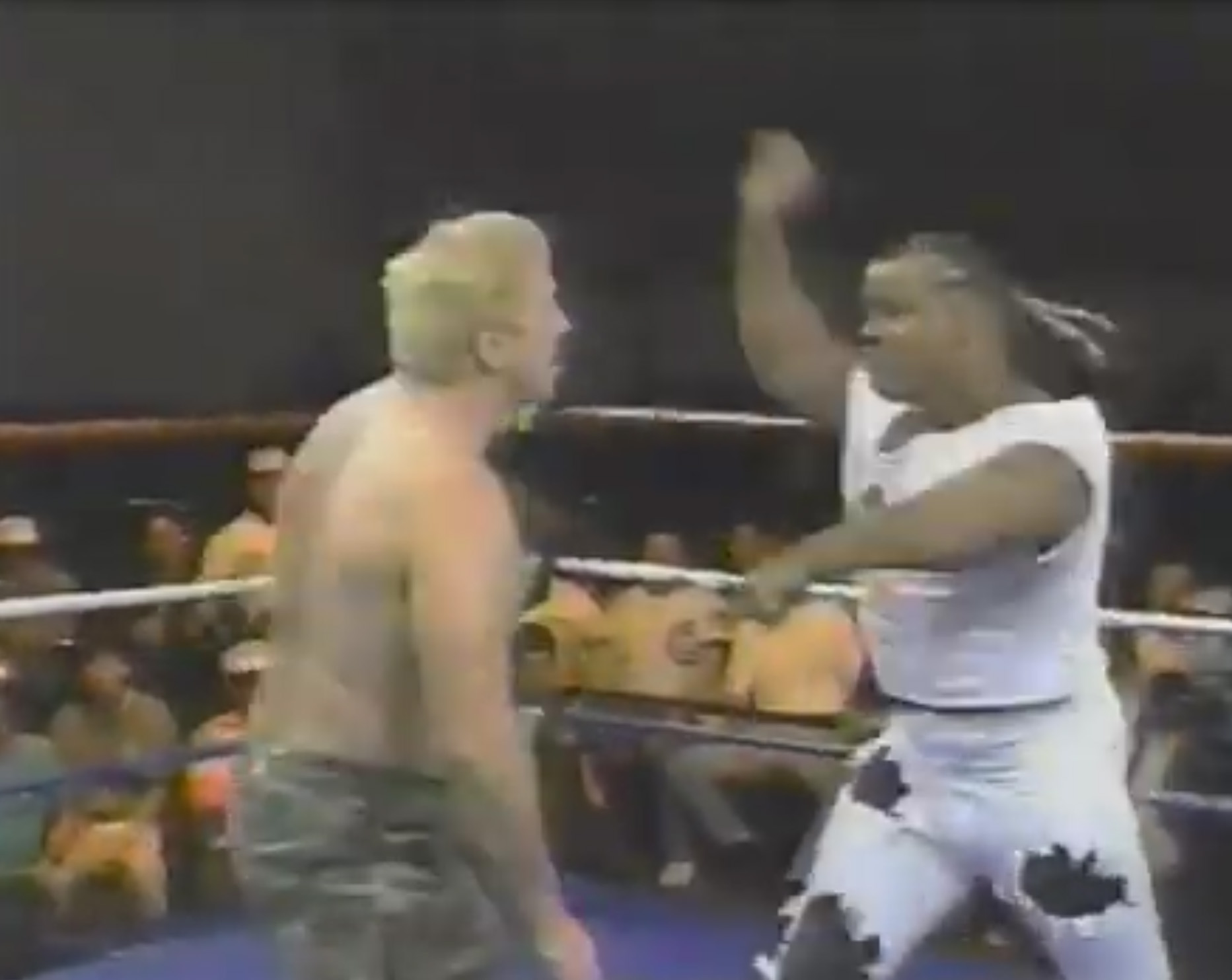 Commercial for New York Telephone airs. Also, Alka-Seltzer Plus helps you out during the cold winter months when you're not at your best.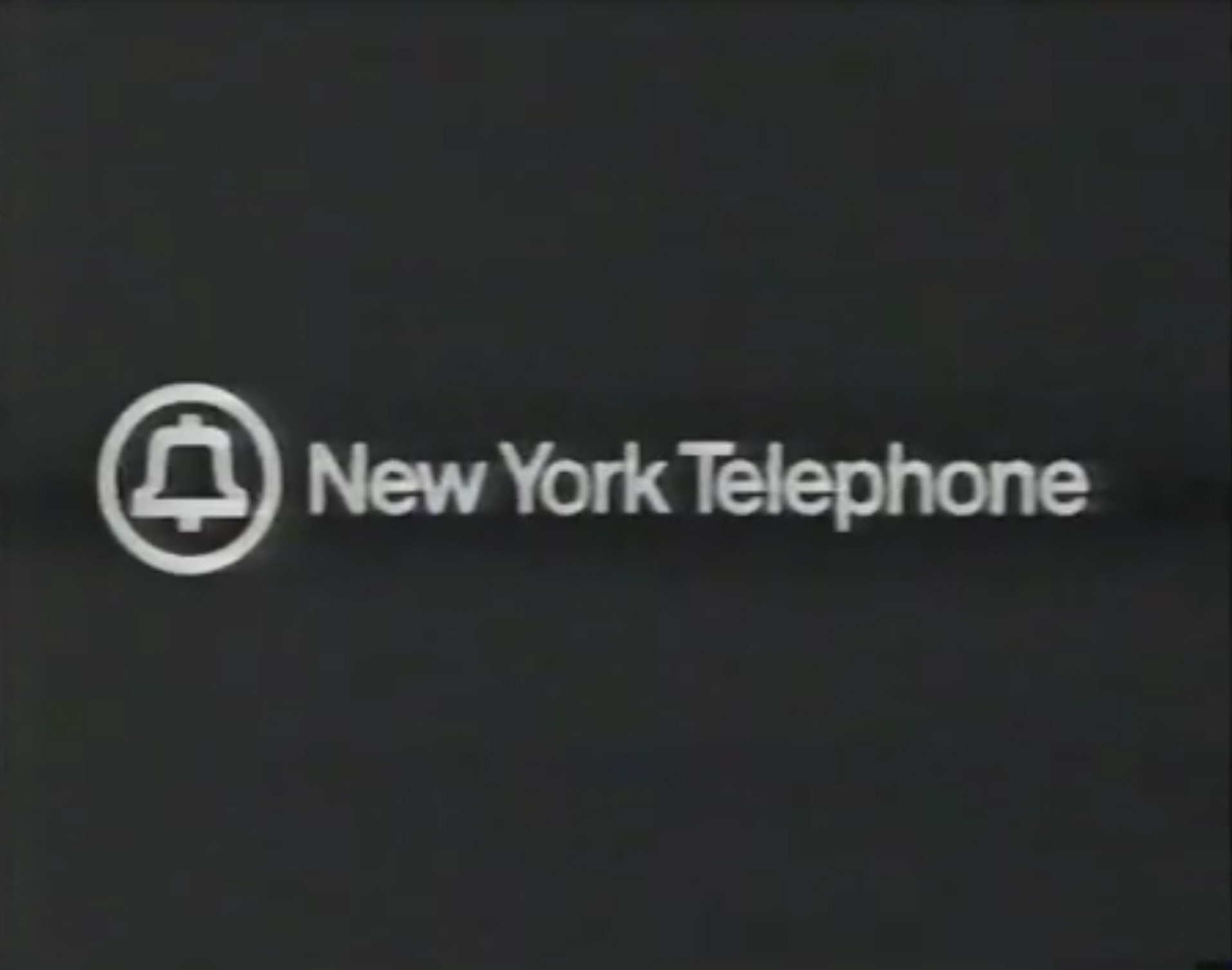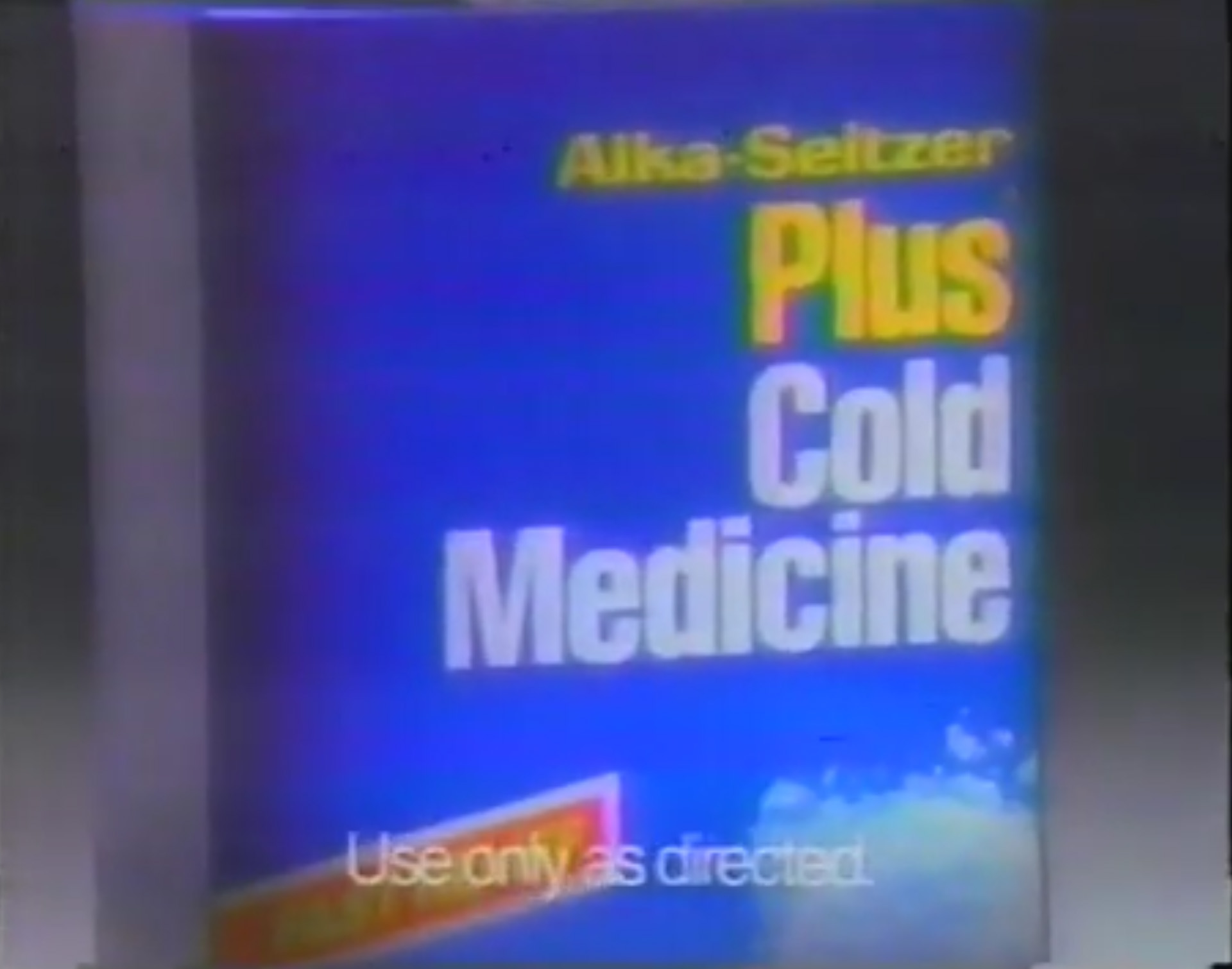 Catch the NY Islanders as they face the Maple Leafs on Tuesday. Apparently, they tied at 2.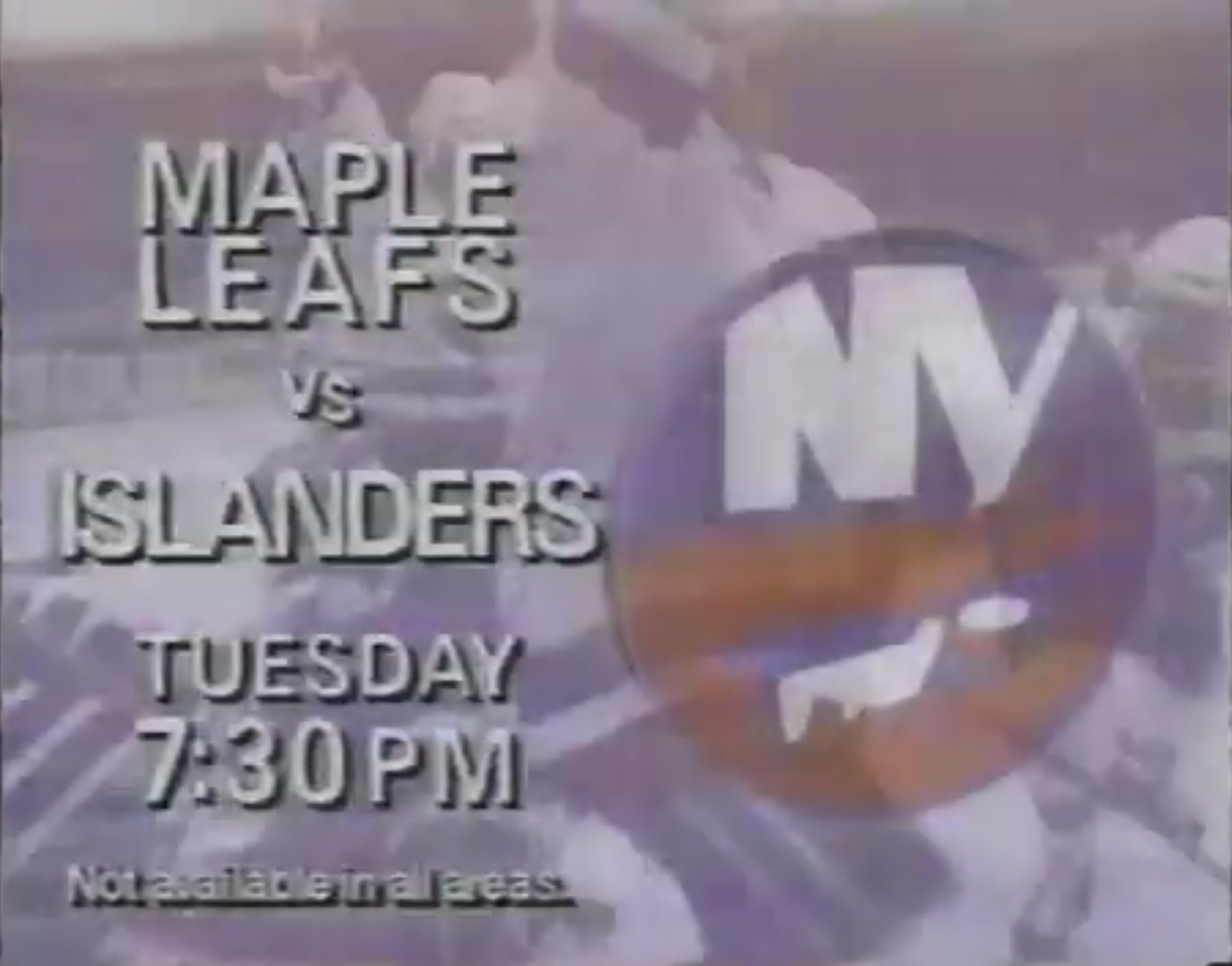 Conclusion: Parsons was the ultimate surprise despite Muraco's ruining it for us and should be the perfect foil for DeBeers. Also, the Blair-Orton feud continues with Albano joining the mix. Since the following week is Christmas, UWF took another week off and will return on New Year's Eve.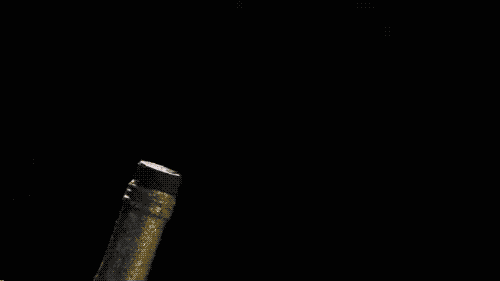 TV Rating: NONE
Stay tuned for UWF 12-31-90!
Comments? Suggestions? Send them to me at rsg@rockstargary.com and follow me on Twitter (@rockstargary202).
Custom Search