WELCOME TO ROCK STAR GARY REFLECTIONS!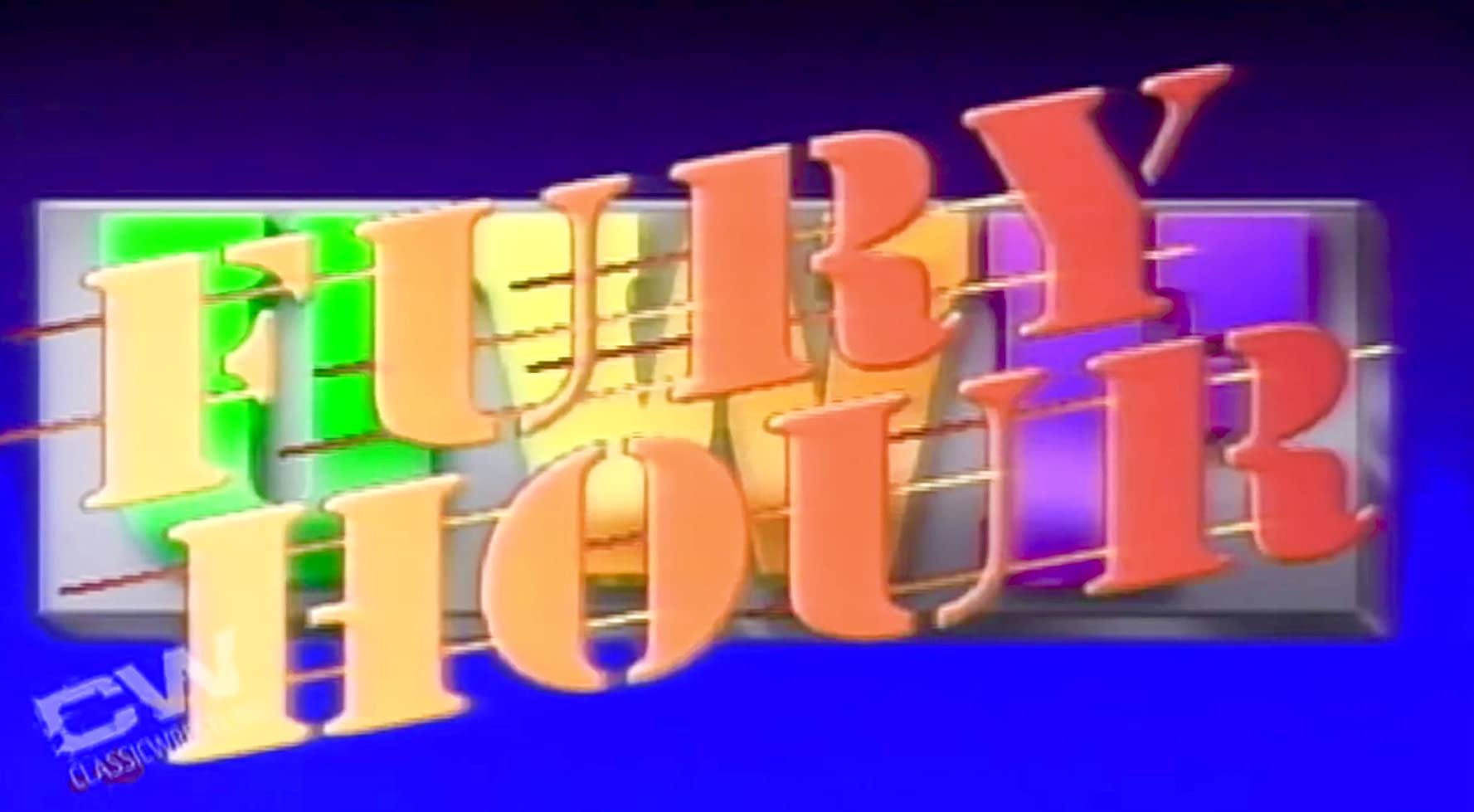 UWF Fury Hour 12-10-90
Taped from Reseda, CA
Airdate: December 10, 1990 (taped 11/08)
Attendance: 275
Hosted by Herb Abrams and Bruno Sammartino
Can Strongbow gain revenge upon Cactus? What will Sampson say about a possible suspension for DeBeers? Also, it's the return of the Wild Thing! Do we have a continuation from the previous episode? Let's find out!
Oh yeah, there was no 12/3 episode. Who knows what SportsChannel aired instead.
Opening montage.
To open the show, Abrams teases us with a Blair-Orton match but switches it to Cactus-Strongbow instead. If this show wasn't free, I'd want my money back.
We then revisit last week's episode when Orton did the unthinkable. Afterward, B. Brian Blair along with Honey cuts a promo on Orton and Tolos. Albano joins them to settle a perturbed Honey.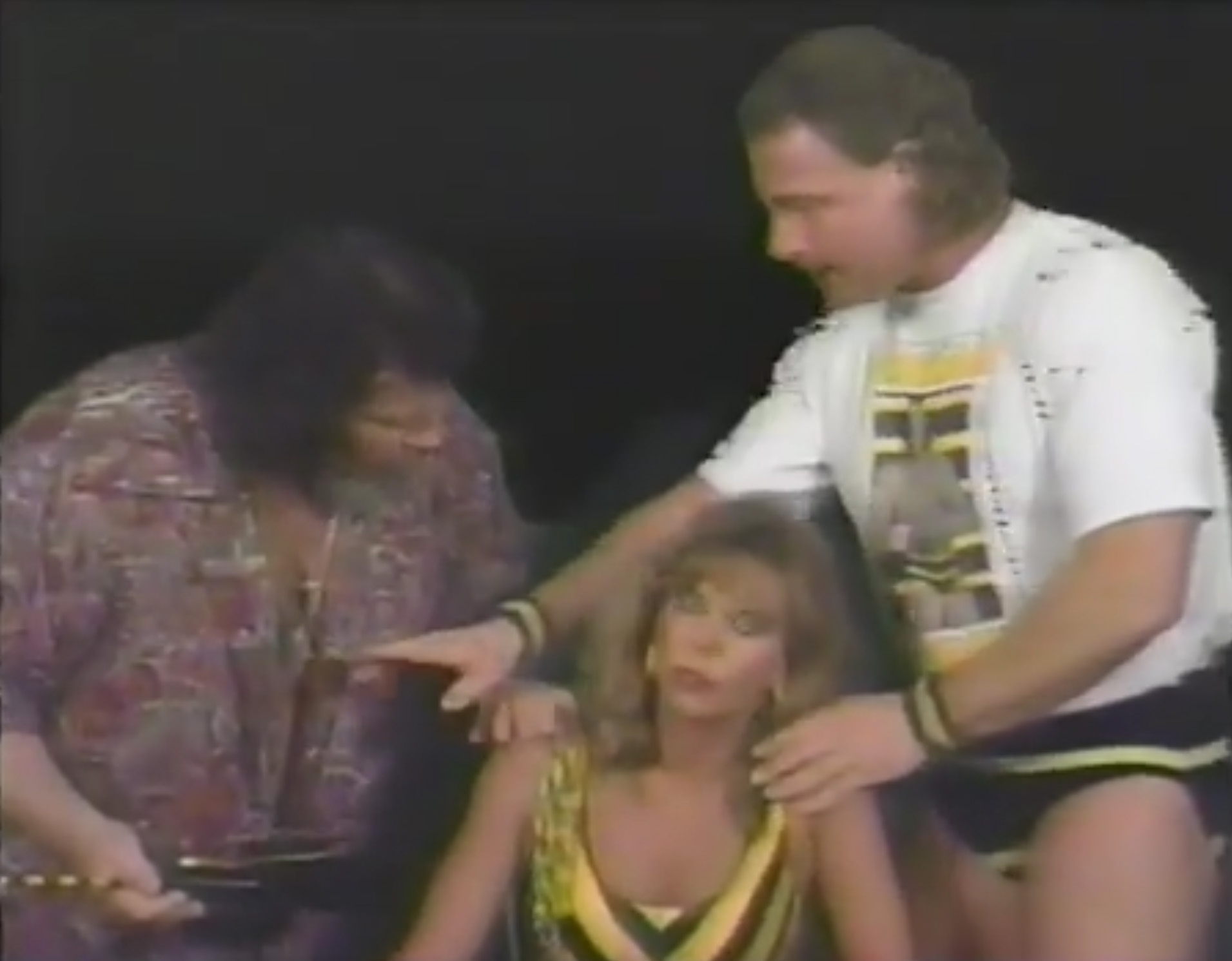 "Cowboy" Bob Orton with John Tolos rebuts.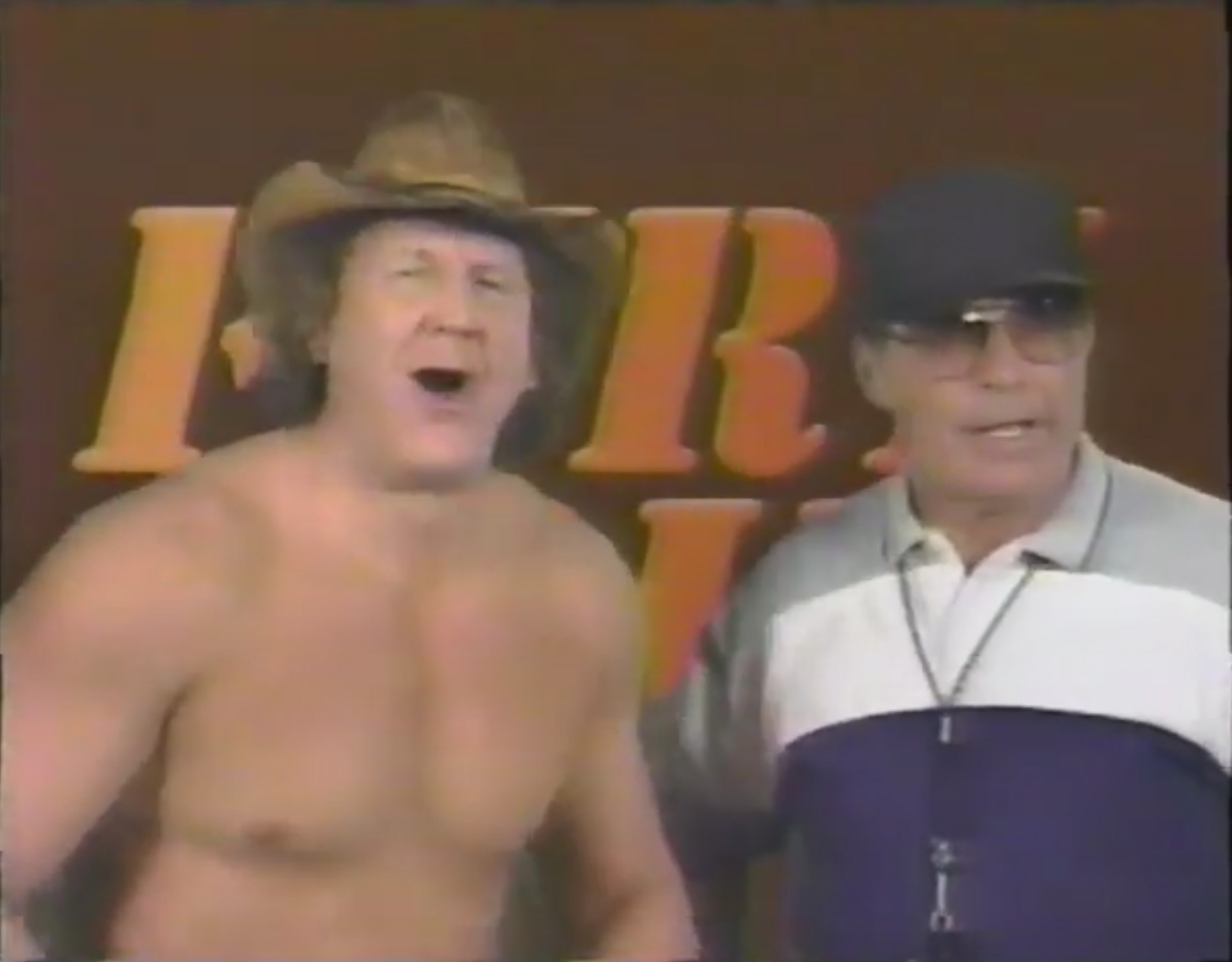 Match 1 (non-title): AWA World champion the "Living Legend" Larry Zbyszko versus Kevin Benjamin
Highlights:
Before Zbyszko could even get warmed up, David graced him with his presence. Methinks David lost the map that Zbyszko handed him last week.
Bruno plainly refuted Zbyszko's long-standing claim that he retired Bruno by calling it "nonsense."
When Zbyszko landed a spin kick, he suplexed Benjamin.
He then delivered a backbreaker for 2.
As Zbyszko hooked an abdominal stretch, Benjamin submitted.
Wow! I'd never seen a wrestler submit to it before this match.
Zbyszko won in 2:30.
Rating: DUD
Summary: Showcase match for Zbyszko. Who knows if or when he will wrestle David.
Ad for Nordictrack airs.
Spicolli wants to stink up New York City for the UWF.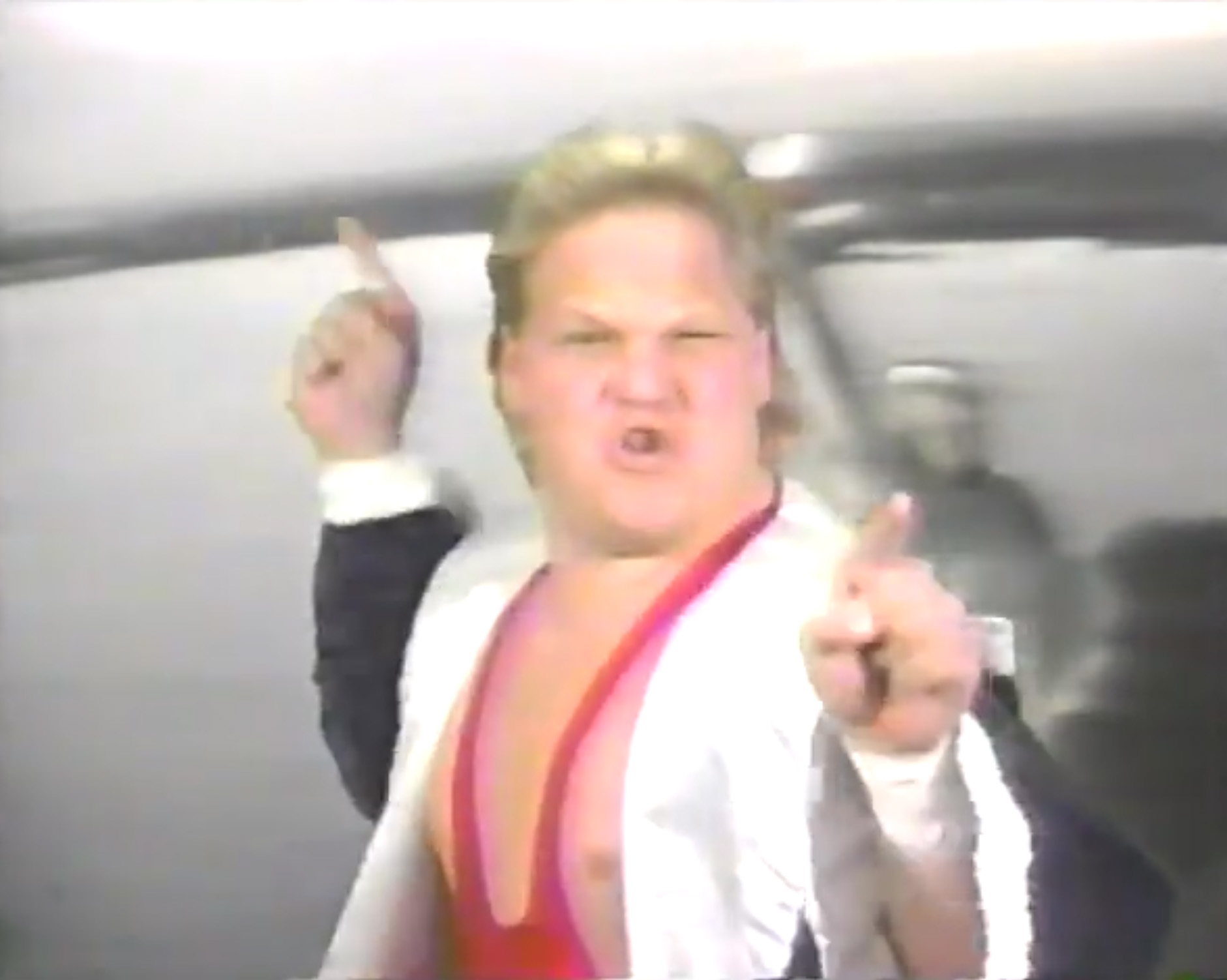 Prior to the next match, Abrams interviews referee Larry Sampson about DeBeers and urges him to sign off on DeBeers' suspension for "180 days." Sampson refuses to sign it but would rather referee a DeBeers match. Equal opportunity over punishment...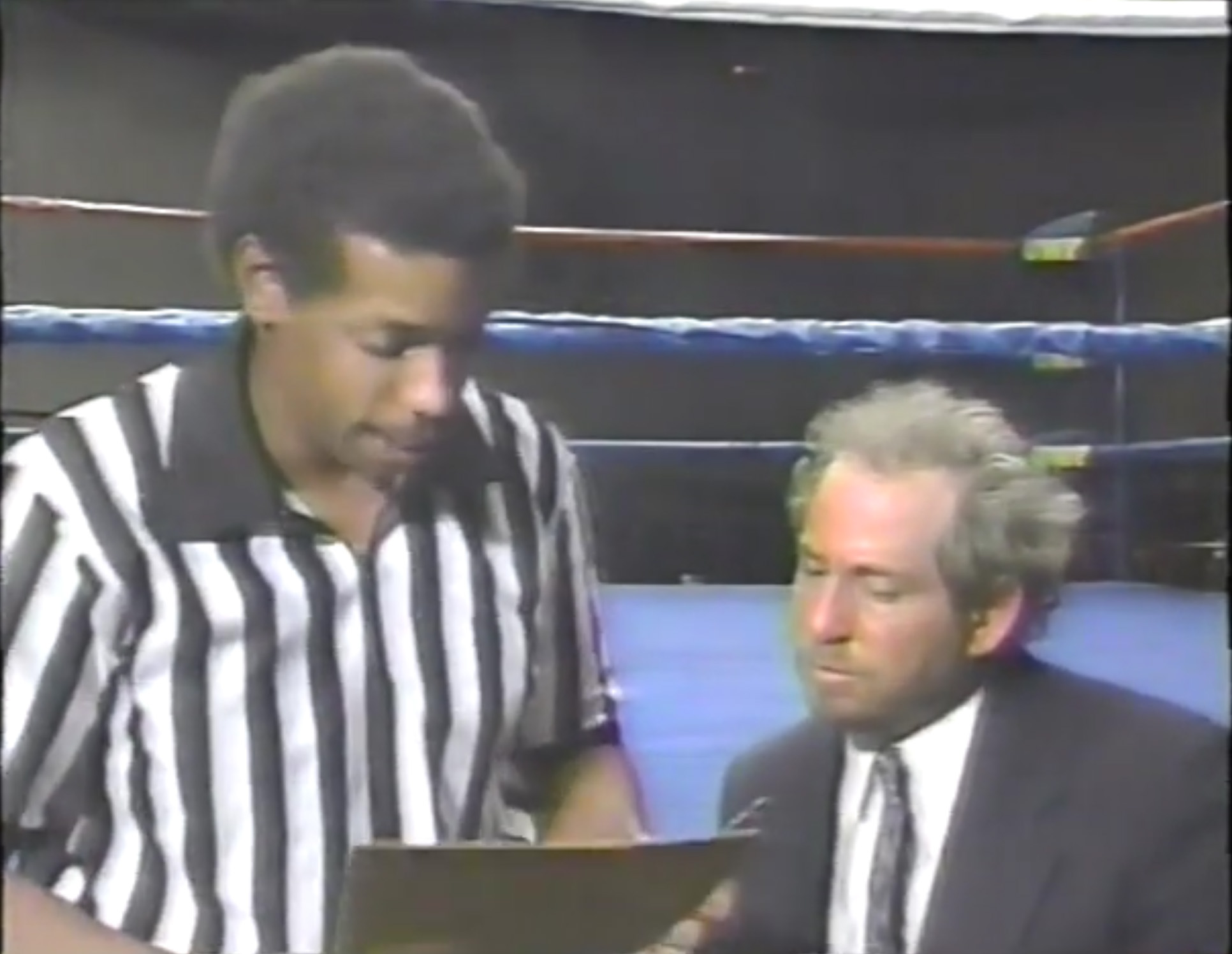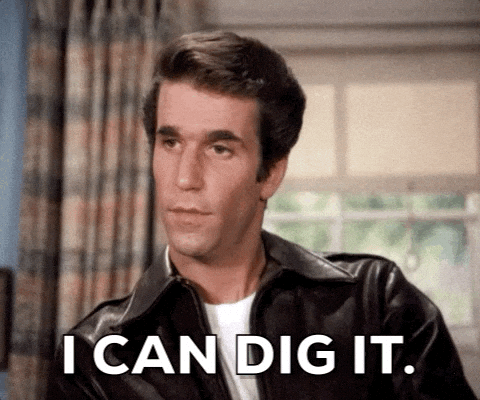 Match 2: Colonel DeBeers versus the Bulldozer
Highlights:
DeBeers put a knee into Bulldozer's midsection and slammed him.
As DeBeers delivered a double stomp to Bulldozer's ample midsection, Bulldozer rebounded with a cross corner whip and avalanche.
Bulldozer then mounted the top turnbuckle, but DeBeers caught and slammed him down to the mat.
When DeBeers gave him a cross corner whip, he supplied Bulldozer with a shoulder block.
He then mounted the top turnbuckle and demolished Bulldozer by driving his knee into the neck on his way down to the mat.
After DeBeers hit a DDT, he pinned Bulldozer at 2:32.
Rating: ½*
Summary: Showcase match for DeBeers.
After the match, DeBeers insults an African-American member of the Reseda faithful who needed to be restrained.
From the Penta hotel in New York City, Abrams promotes his next card coming 1/9. He stands alongside one of New York's finest who wants a piece of DeBeers.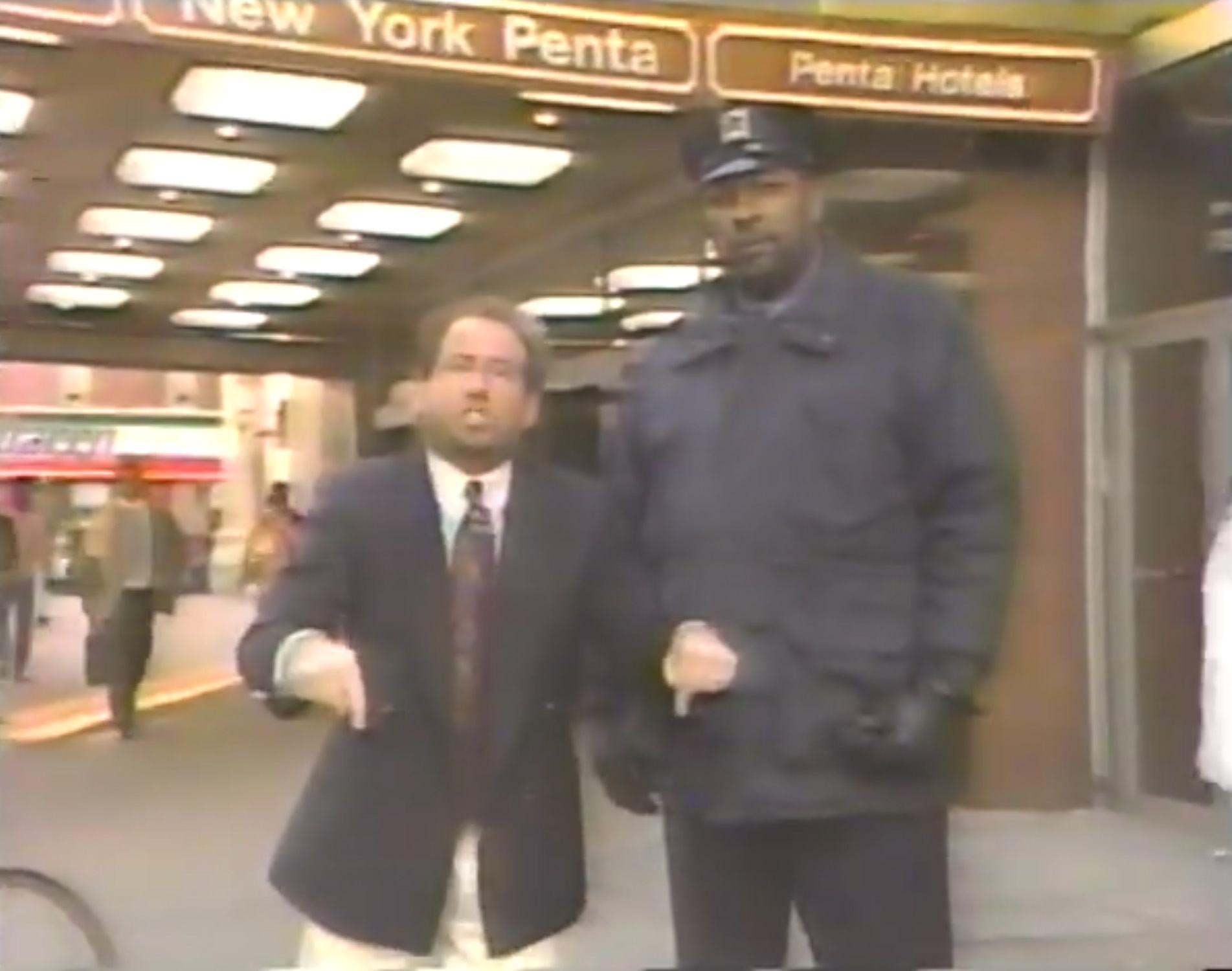 Either that cop is truly tall or Abrams can't ride the big rides at Great Adventure.

Match 3: The Wild Thing versus Louie Spicolli

Highlights:
When the Reseda faithful chided Spicolli with a "cutie pie" chant, Wild Thing delivered an electric chair.
He then reversed a cross corner whip and hip-tossed Spicolli.
As Spicolli successfully leaped over the top rope this time, Wild Thing leapfrogged and dropkicked him.
Wild Thing didn't fall for any shenanigans and promptly provided Spicolli with an atomic drop.
After the heel lover portion of the Reseda faithful ran down Wild Thing, Spicolli delivered a backbreaker for 2.
Spicolli then scored with a superkick for another 2.
While Spicolli landed a knee to the midsection, he mounted the top turnbuckle.
Since it took Spicolli enough time to cook a souffle getting there, Wild Thing caused him to lose his balance and become crotched on the top turnbuckle. OUCH!
With Spicolli on the floor, Wild Thing mounted the top turnbuckle and hit a flying shoulder block down to the concrete floor. That did NOT look crisp.
Back in the ring, Wild Thing reversed an Irish whip and powerslammed Spicolli for 2.
Instead of taking the pin, Wild Thing mounted an adjacent top turnbuckle and launched a not-so-spectacular flying splash.
1-2-3.
Wild Thing won at 8:34.
Rating: *½
Summary: Spicolli tried to walk Wild Thing through the match, but it came off as slow and sloppy. Hopefully, these guys get more ring time to improve their chain wrestling.
Get Bruno's book! Hit Gold's Gym to become a celebrity!
Promo for UWF merchandise. Get yours TODAY!
CAPTAIN LOU'S CORNER: Albano interviews Don Muraco who's ready to tackle some "big, bad dudes" here in the UWF.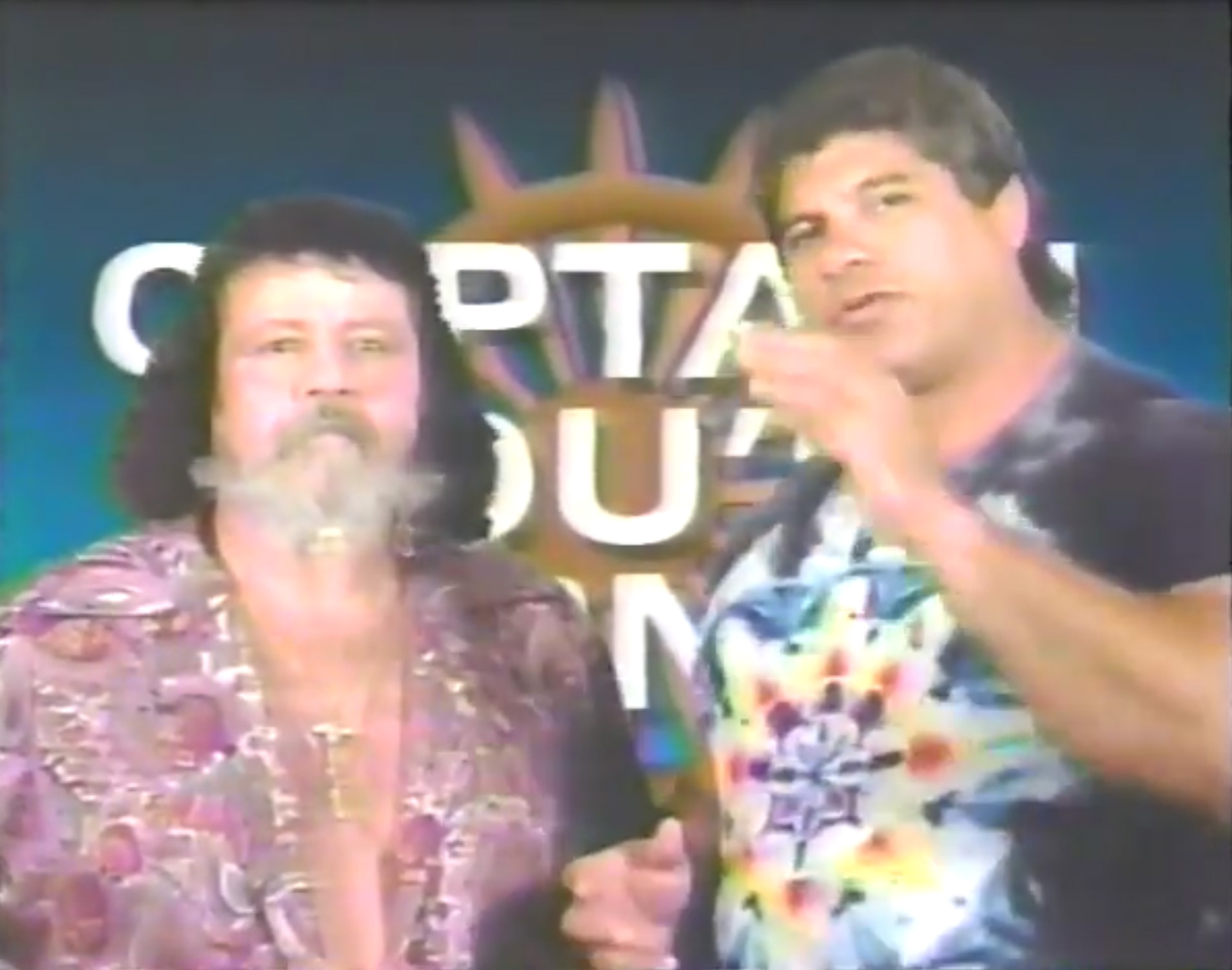 At the "UWF Box Office," Abrams and Bruno plug the upcoming show on 1/9: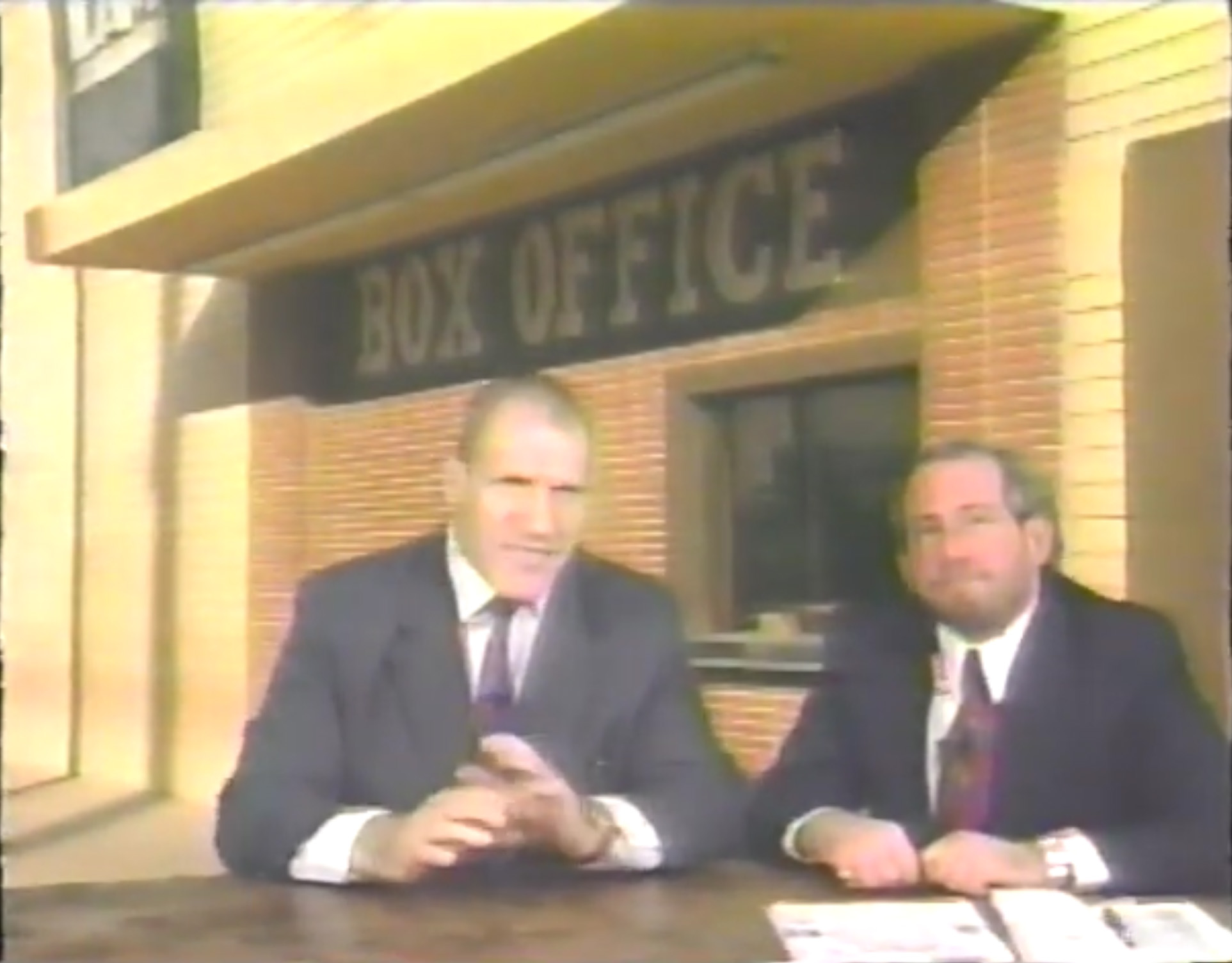 Ads for the Hair Club for Men and ADT air.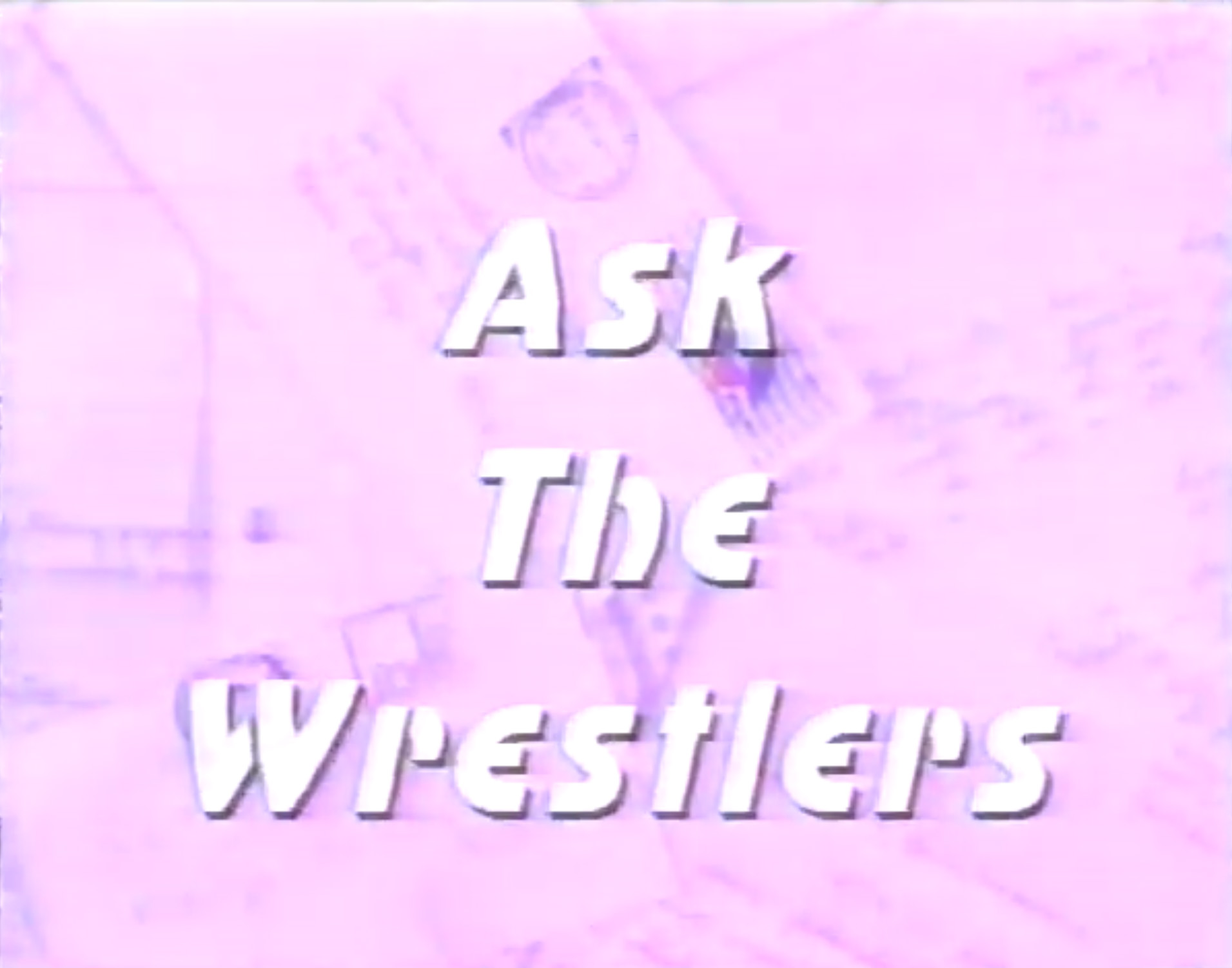 ASK THE WRESTLERS: In the newest segment of the show, the following was asked: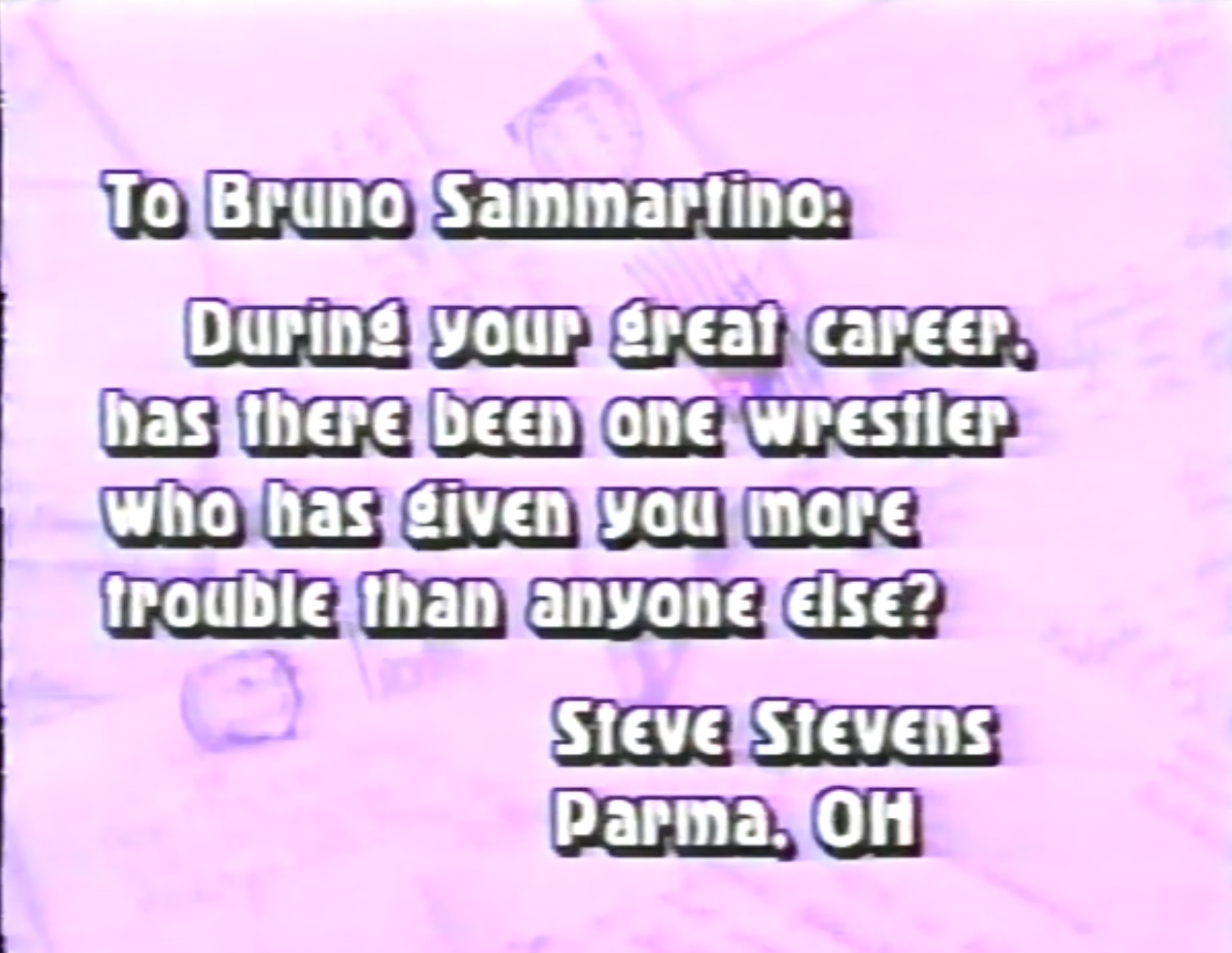 Steve Stevens? What? They couldn't get Dave Davidson to write in? Or Mike McMichael? This segment smells rancid.
Nevertheless, Bruno responds with names like "Killer" Kowalski and Ivan Koloff.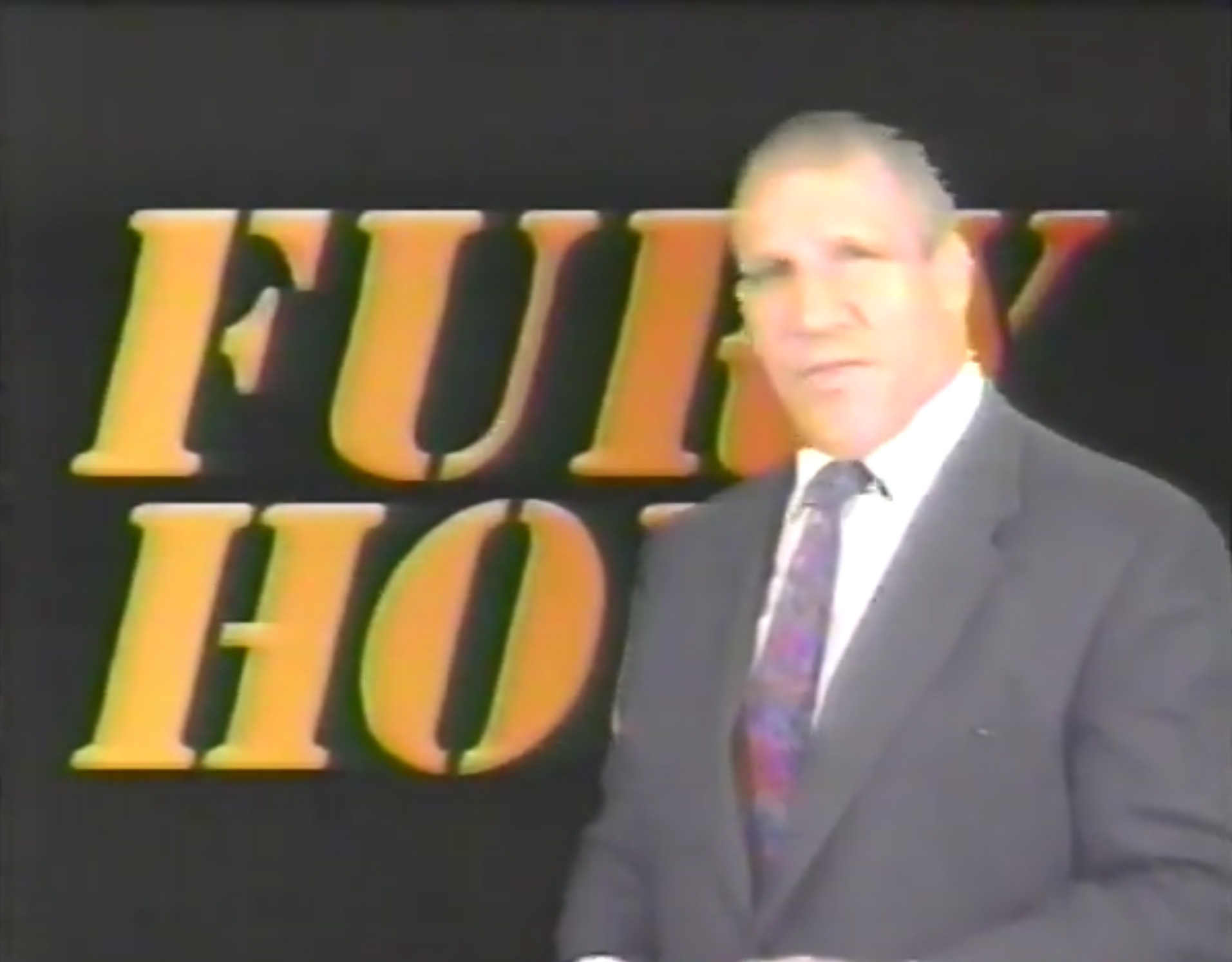 Match 4: The Viking versus Robbie Allen
Highlights:
Viking clotheslined Allen, gave him a cross corner whip, and FLATTENED him with another clothesline.
As he suplexed Allen, Viking delivered a backbreaker.
He then decimated Allen with a spinebuster and pinned him at 2:21.
Rating: DUD
Summary: Showcase match for Viking.
Per usual, Viking perpetuates more violence upon his victim by dropping a series of elbow drops.
Commercial for the Penta Hotel airs.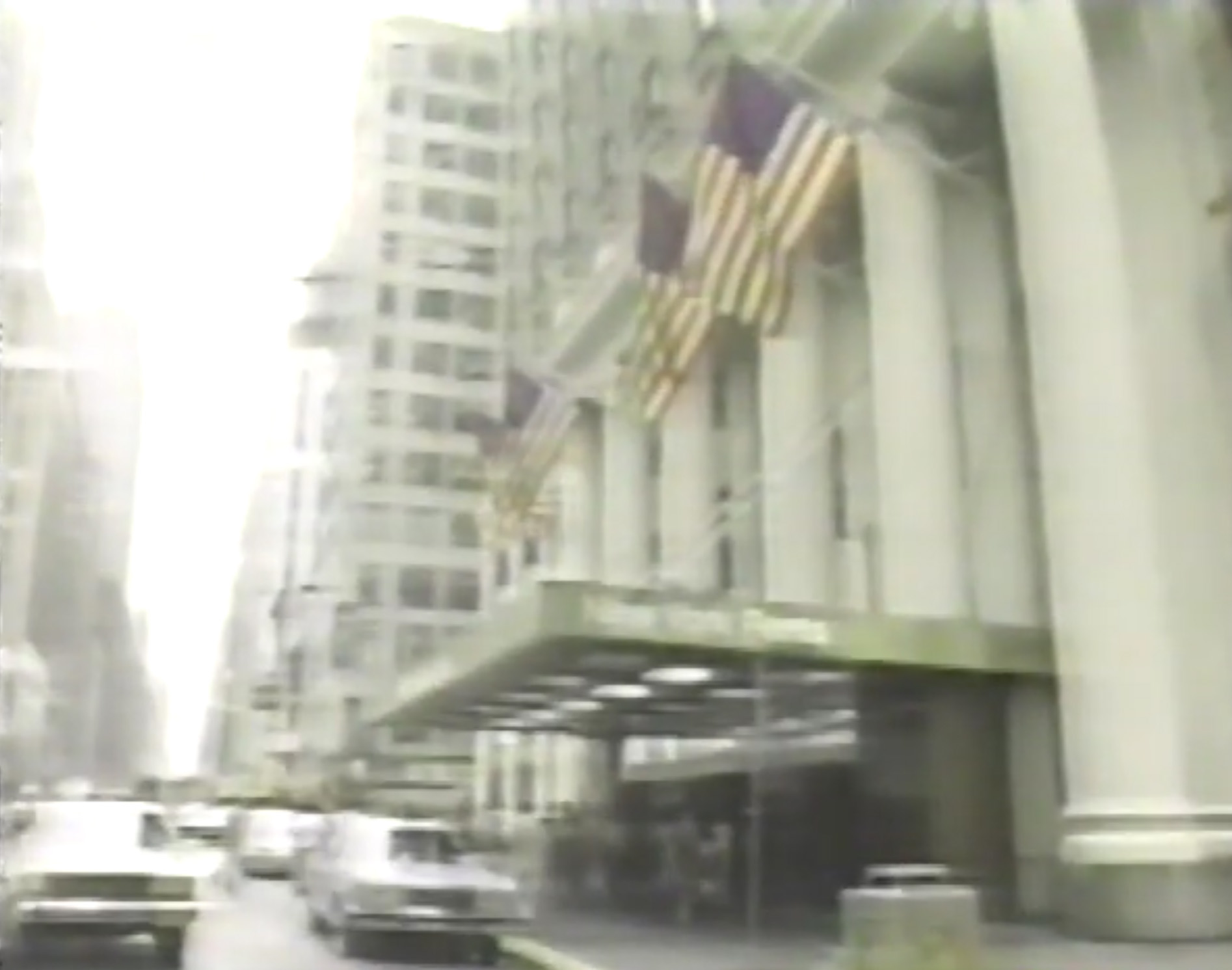 Promo #2 for UWF merchandise airs.
DeBeers cuts a promo on the member of New York's finest.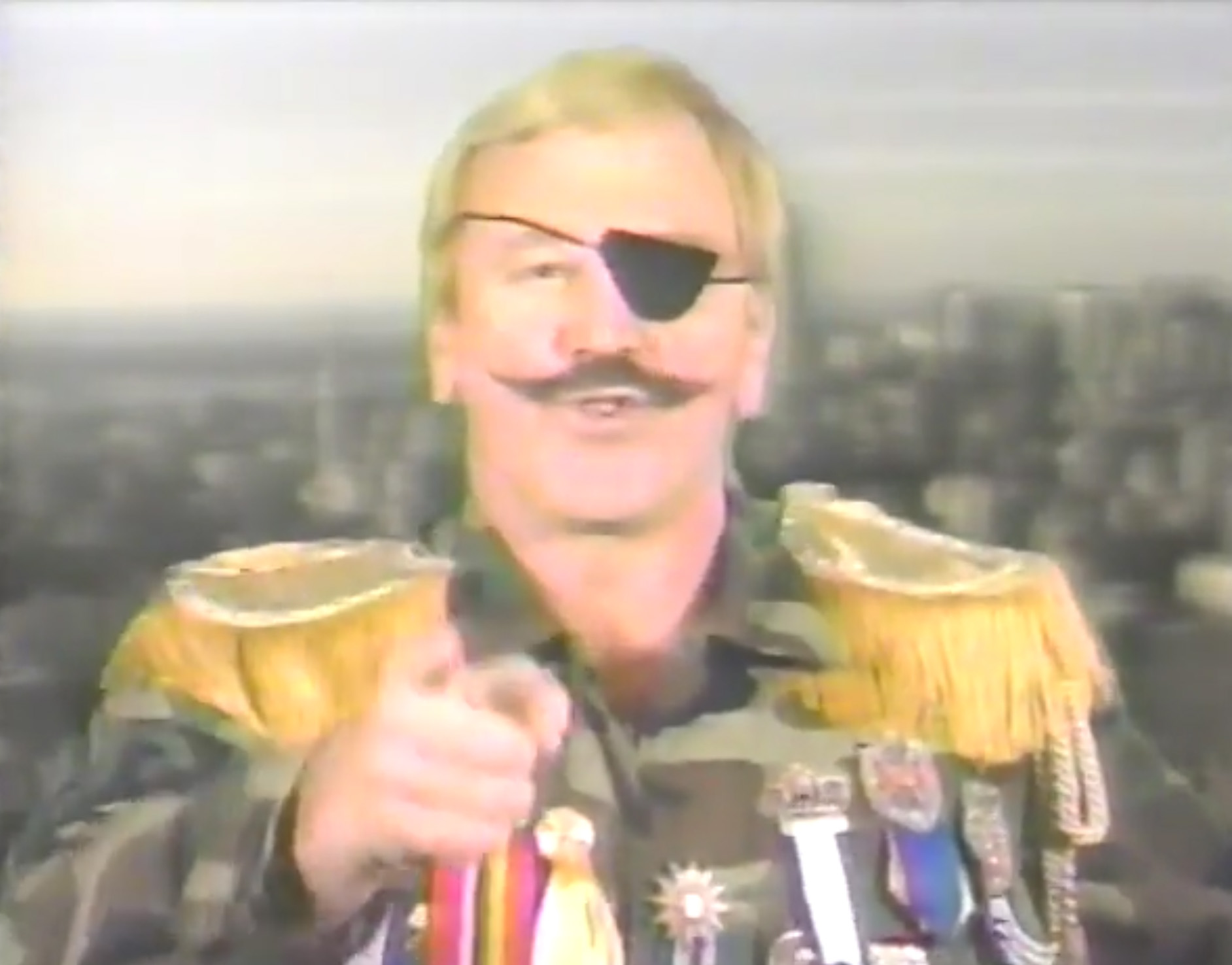 Get Bruno's book part deux.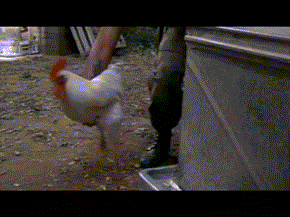 John Tolos exits a white limousine to promote his upcoming appearance in New York City. In addition to Orton, Tolos name-drops Dan Spivey and Greg "The Hammer" Valentine as members of his stable.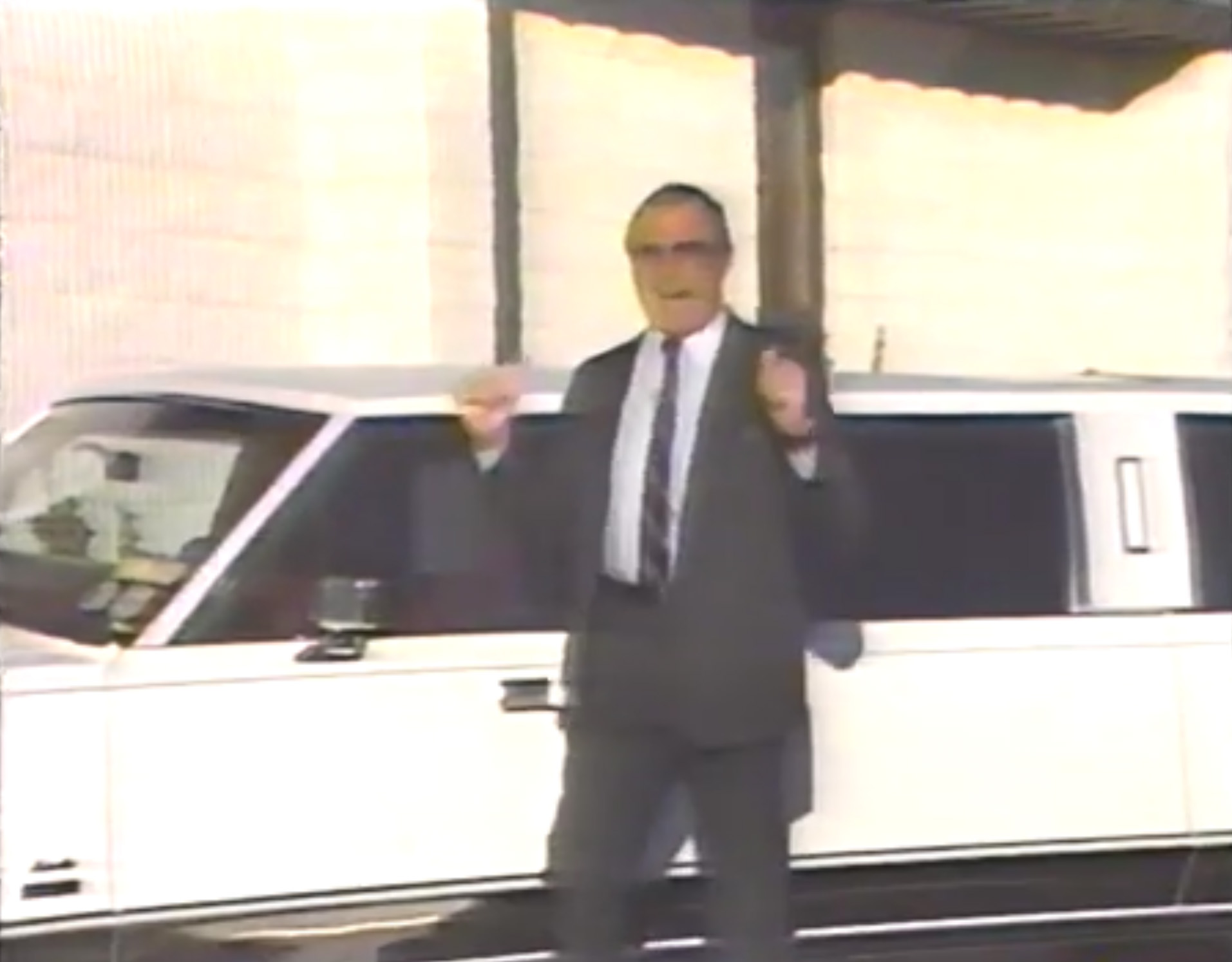 Prior to the next match, Strongbow storms to the broadcast table to get paid gripe about Cactus Jack.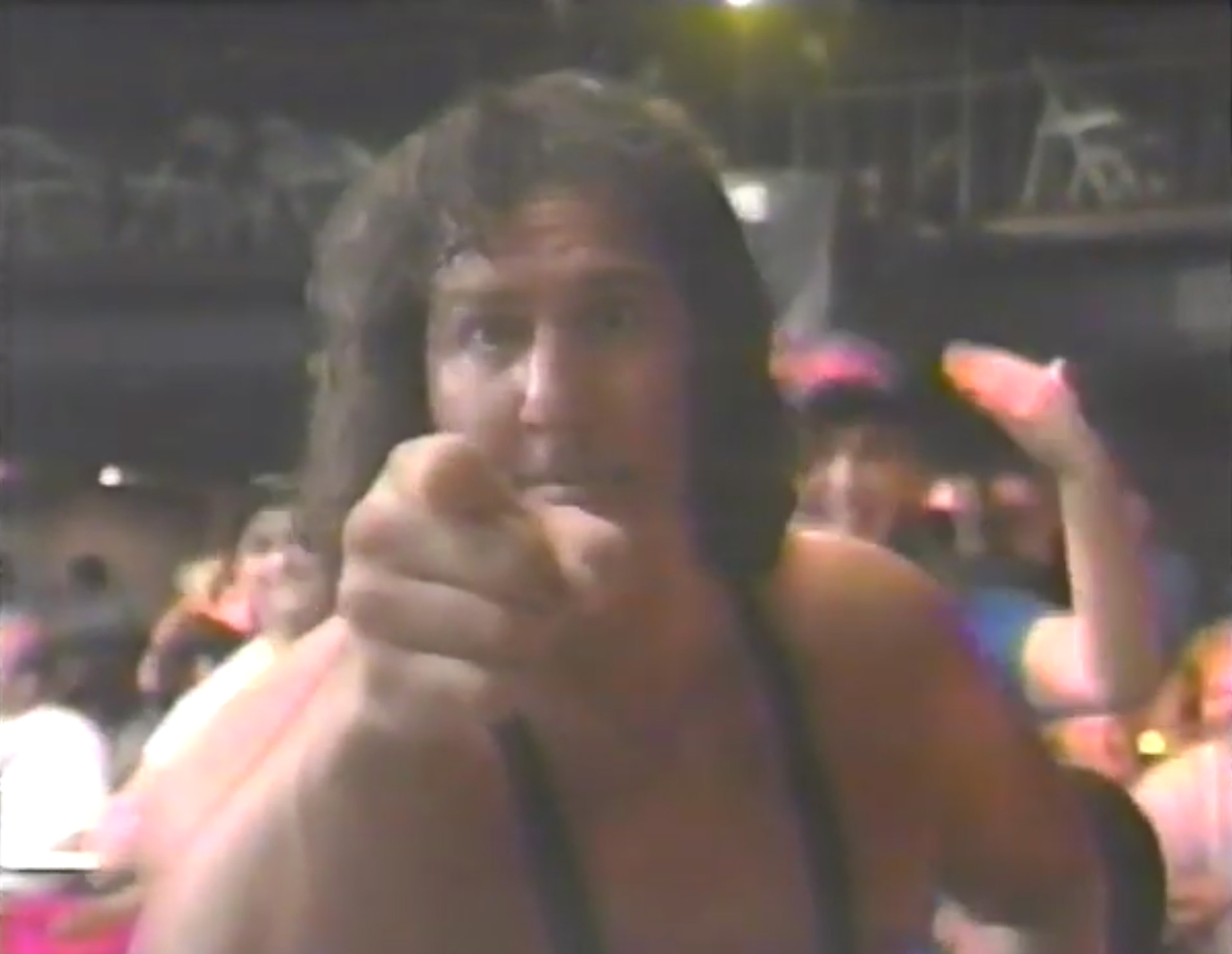 Match 5: Cactus Jack versus "Chief" Jay Strongbow
Highlights:
Strongbow applied a sleeper, but Cactus used momentum to send both wrestlers down to the concrete floor.
When Strongbow rang his bell, he rammed Cactus face-first into the apron.
Strongbow attempted to suplex him on the concrete floor, but Cactus countered by ramming him back-first into the steel railing.
As they returned to the ring, Cactus tried to split Strongbow's uprights, but Strongbow blocked it.
He then suplexed Cactus for 2.
After Cactus procured a foreign object, he hammered Strongbow with it. SNEAKY!
He then headbutted Strongbow over the top rope to the concrete floor.
While he joined Strongbow, Cactus made him taste the steel railing. It must have tasted like the Chrisanthis burger at Firehouse Tavern.
Strongbow rebounded by ramming each of Cactus' legs into and crotching him with the ring post.
When Strongbow located the foreign object, referee Jesse Hernandez warned him about it.
Since Strongbow didn't give a shit, he CREAMED Hernandez with it.
He then supplied Cactus with a pair of knee lifts until Hernandez regained his senses and disqualified Strongbow.
As a result, Cactus won at 6:21.
BOOOOOOOOOOOOOOOOOOOOOOO!
Rating: *
Summary: Despite being a "grudge match," only Strongbow exhibited some fire behind his offense. Cactus took what Strongbow gave him, and the story surrounding the foreign object was told well.
After the match, Strongbow sends Cactus scrounging the concrete floor for chairs. He then projects them like missiles into the ring, but Strongbow stands his ground in the center of the ring. They then brawl backstage. As Strongbow returns to the ring, he apologizes to Hernandez, and they shake hands. Sportsmanship!
He then flaunts the foreign object at the broadcast table while Abrams wonders if Strongbow wants an Indian death match against Cactus. Instead, Strongbow wants an Indian strap match.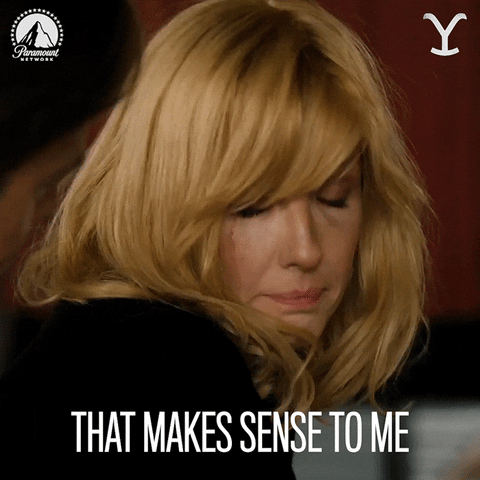 Commercial airs for Sportsmate. Before there was Fitbit, there was Sportsmate. Order NOW for only 39.95!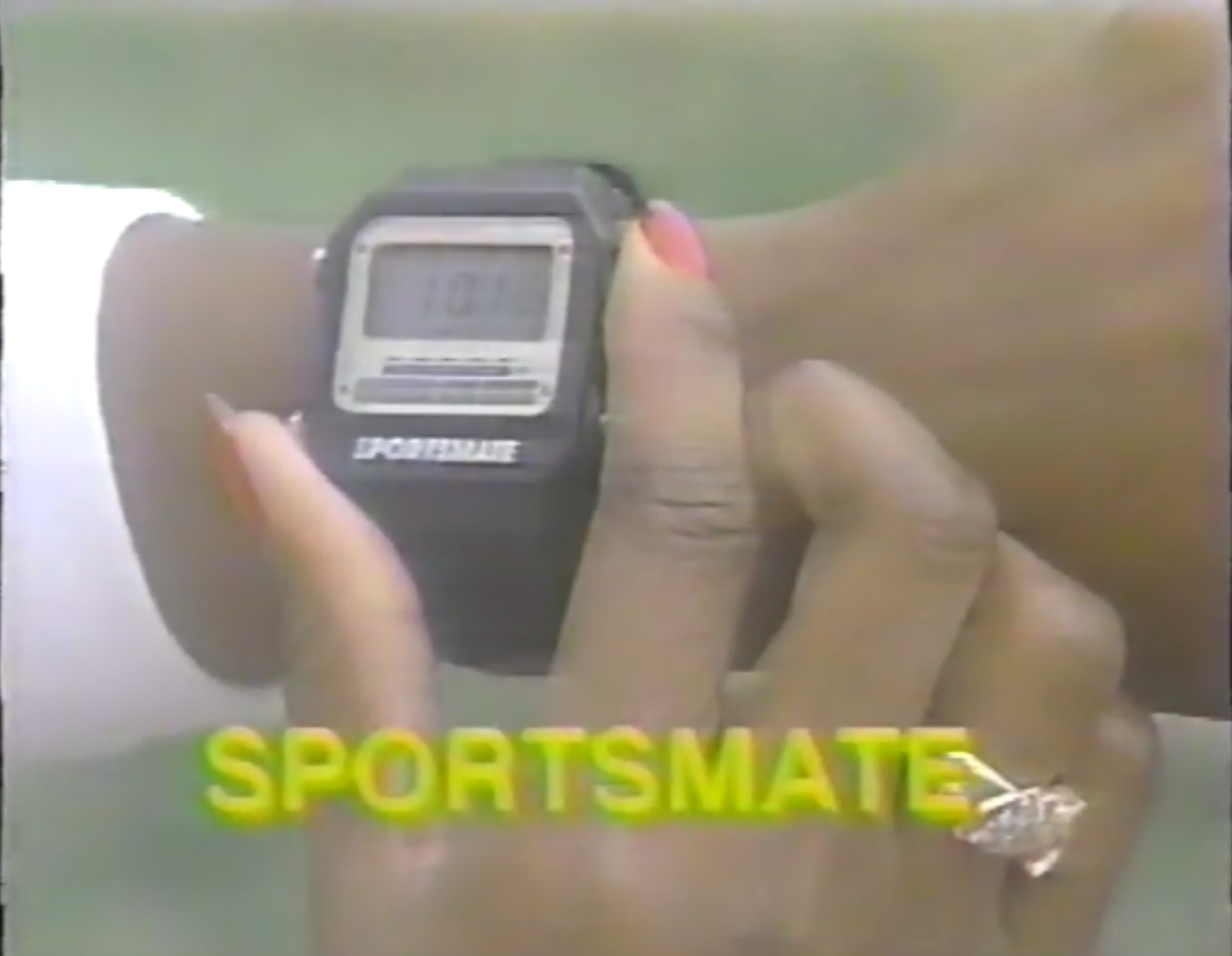 Get the John Madden tape today for only $19.95!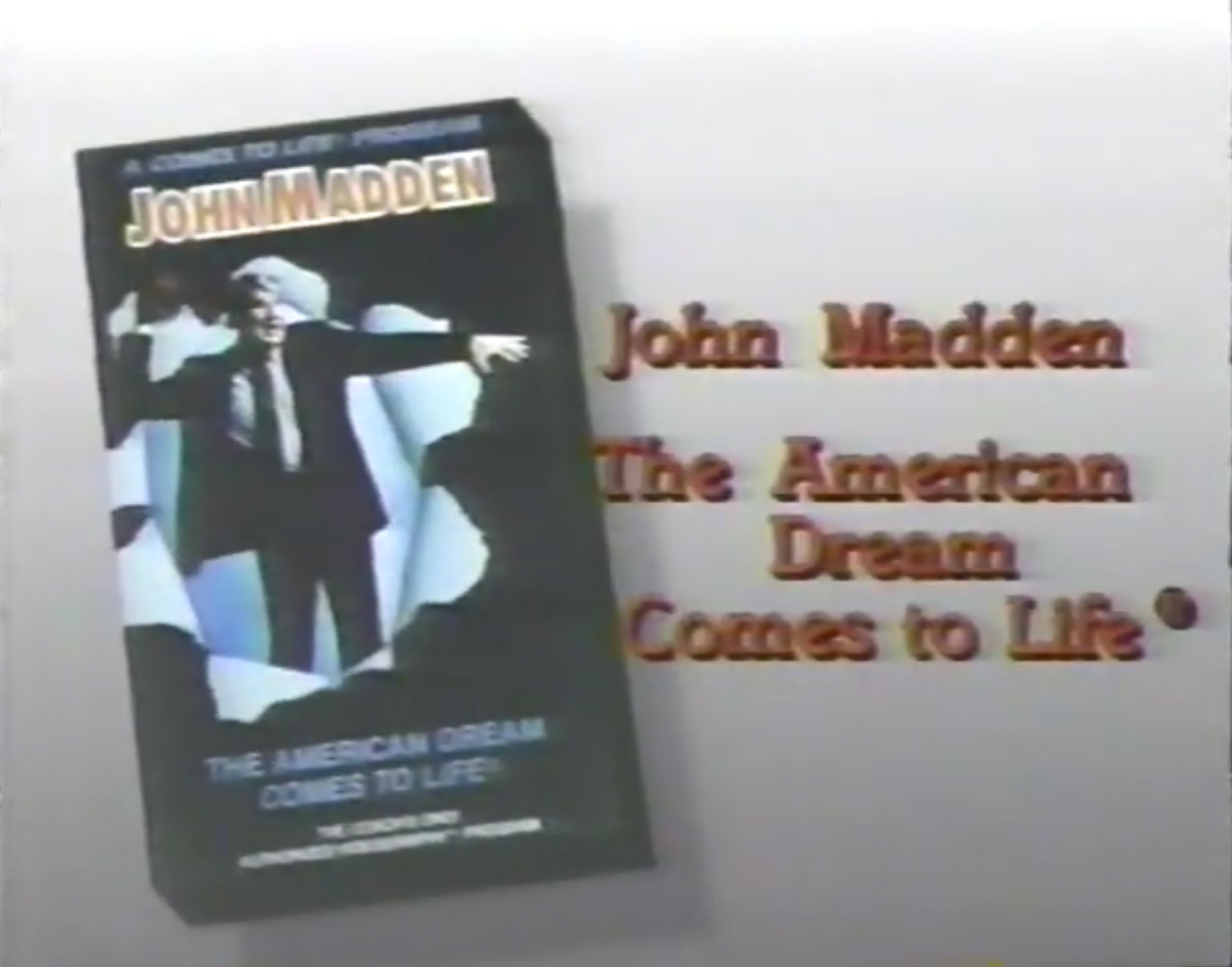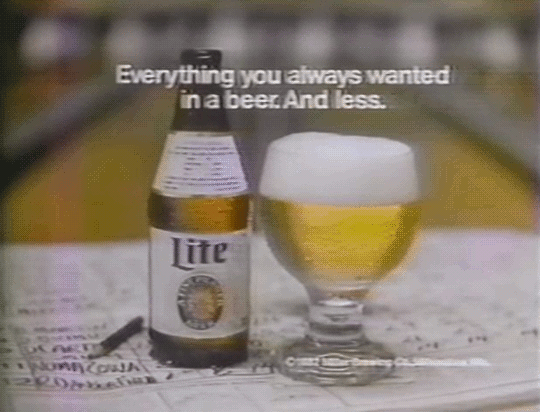 Conclusion: The saga between Cactus and Strongbow continues whether we like it or not. Also, Muraco makes his presence felt during his interview. Sampson chooses the high road against DeBeers which is admirable. Lastly, Spicolli demonstrates that he's not a ring general.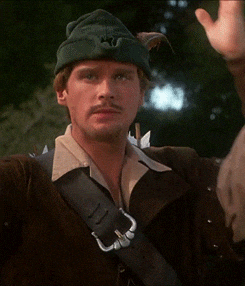 Next week, DeBeers, Ivan, Blair, Barry O, Wild Thing, and Muraco will showcase their wares.
TV Rating: NONE
Stay tuned for UWF 12-17-90!
Comments? Suggestions? Send them to me at rsg@rockstargary.com and follow me on Twitter (@rockstargary202).
Custom Search