WELCOME TO ROCK STAR GARY REFLECTIONS!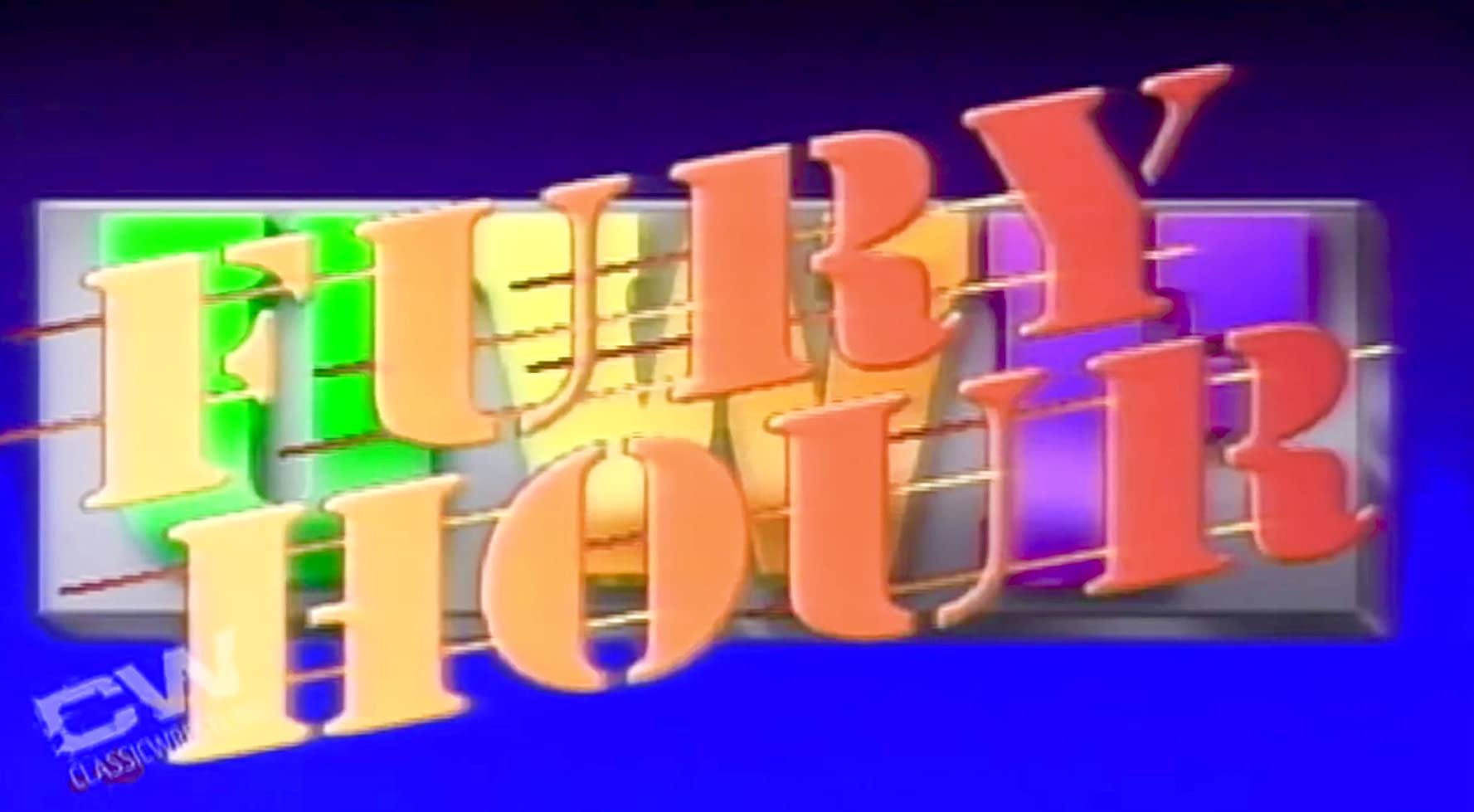 UWF Fury Hour 11-26-90
Taped from Reseda, CA
Airdate: November 26, 1990 (taped 11/08)
Attendance: 275
Hosted by Herb Abrams and Bruno Sammartino
In our first tag team encounter, who will come out on top? What was the fallout from the Nikita-Patera matchup from last week? And what are Orton and Tolos up to? Let's find out!
Cactus Jack and Armstrong open the show to run down Strongbow and David.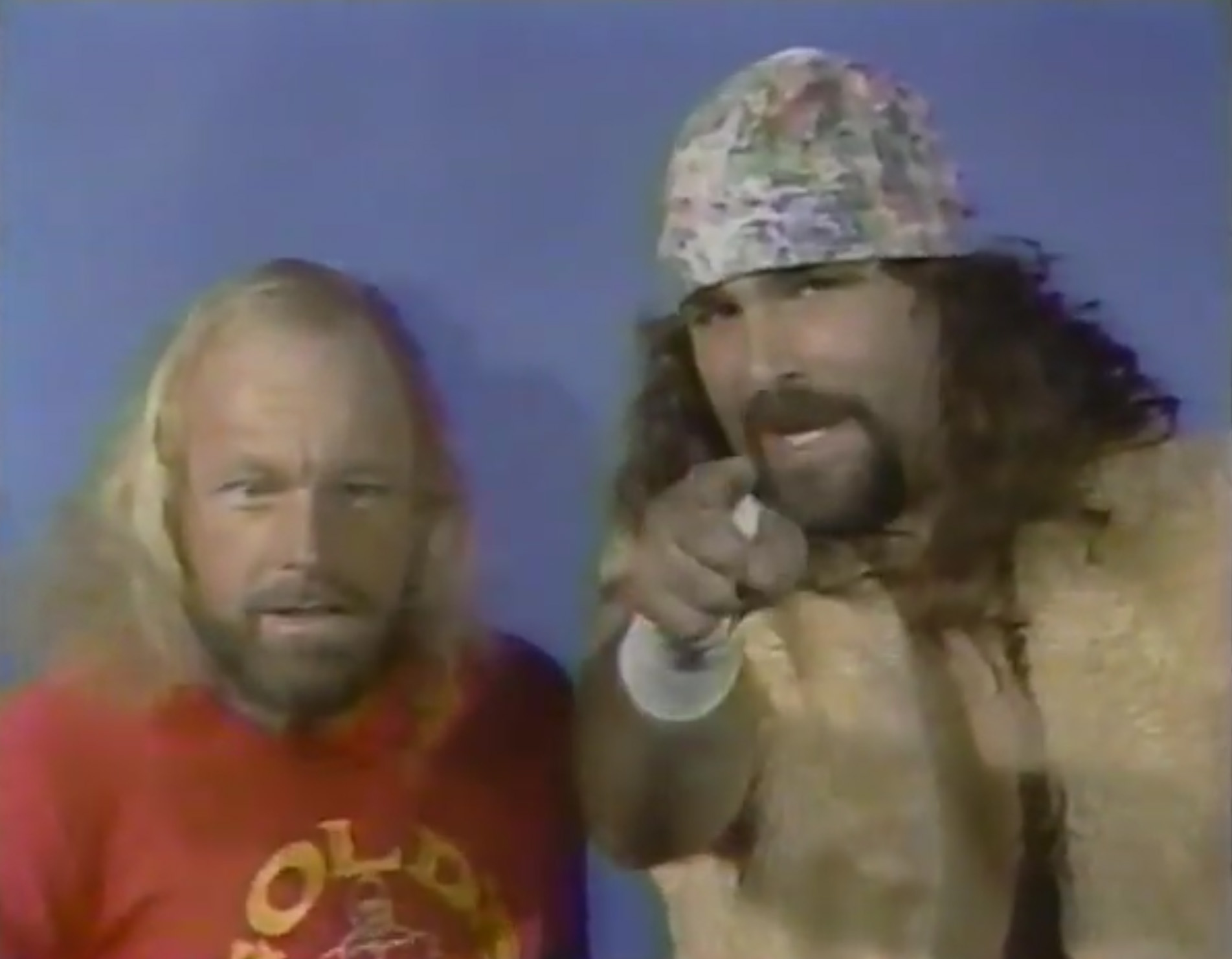 Opening montage.
Match 1: Nikita Koloff versus Ken Patera
Highlights:
As promised, the resumption of the main event from last week…
When Nikita supplied him with a ten-punch count-along, he gave Patera a cross corner whip.
Patera then reversed an Irish whip and backdropped Nikita over the top rope to the concrete floor.
Were over-the-top-rope tosses illegal in UWF?
Yes, in fact, they were as the bell rang.
Despite the lack of action, Nikita won by DQ at 1:51.
BOOOOOOOOOOOOOOOOOOOOOOOOOOO!
Rating: DUD
Summary: They accomplished nothing while the Reseda faithful was NOT interested. To be fair, I blame the Williams-Orndorff angle for silencing them.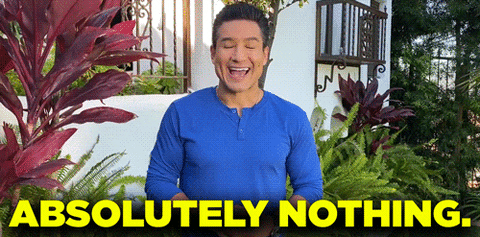 After the match, Patera brings a chair into the ring and tries to crown Nikita with it. Instead, Nikita blocks it and sends Patera scurrying. Obviously, Patera had NO business being in a wrestling ring in 1990.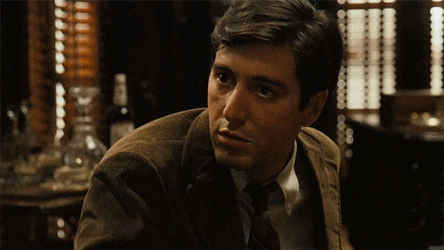 Match 2: "Cowboy" Bob Orton (w/ John Tolos) versus Robbie Allen
Highlights:
Orton delivered a shoulder breaker and slammed Allen.
As he clotheslined Allen, Orton followed with a series of fist drops.
He then rammed Allen face-first into the mat and tossed him to the concrete floor.
When Orton rammed Allen shoulder-first into adjacent ring posts, he slammed Allen back into the ring.
He then mounted the top turnbuckle and hit an axe handle.
After he hoisted Allen atop the top turnbuckle, Orton joined and hooked an ugly superplex.
1-2-3.
Orton won at 4:31.
Rating: *½
Summary: Showcase match for Orton.
Trailer for The Rookie starring Clint Eastwood and Charlie Sheen airs. CompuServe offers Abrams some money by playing their commercial. For those unaware, this movie debuted well before Sheen was "winning."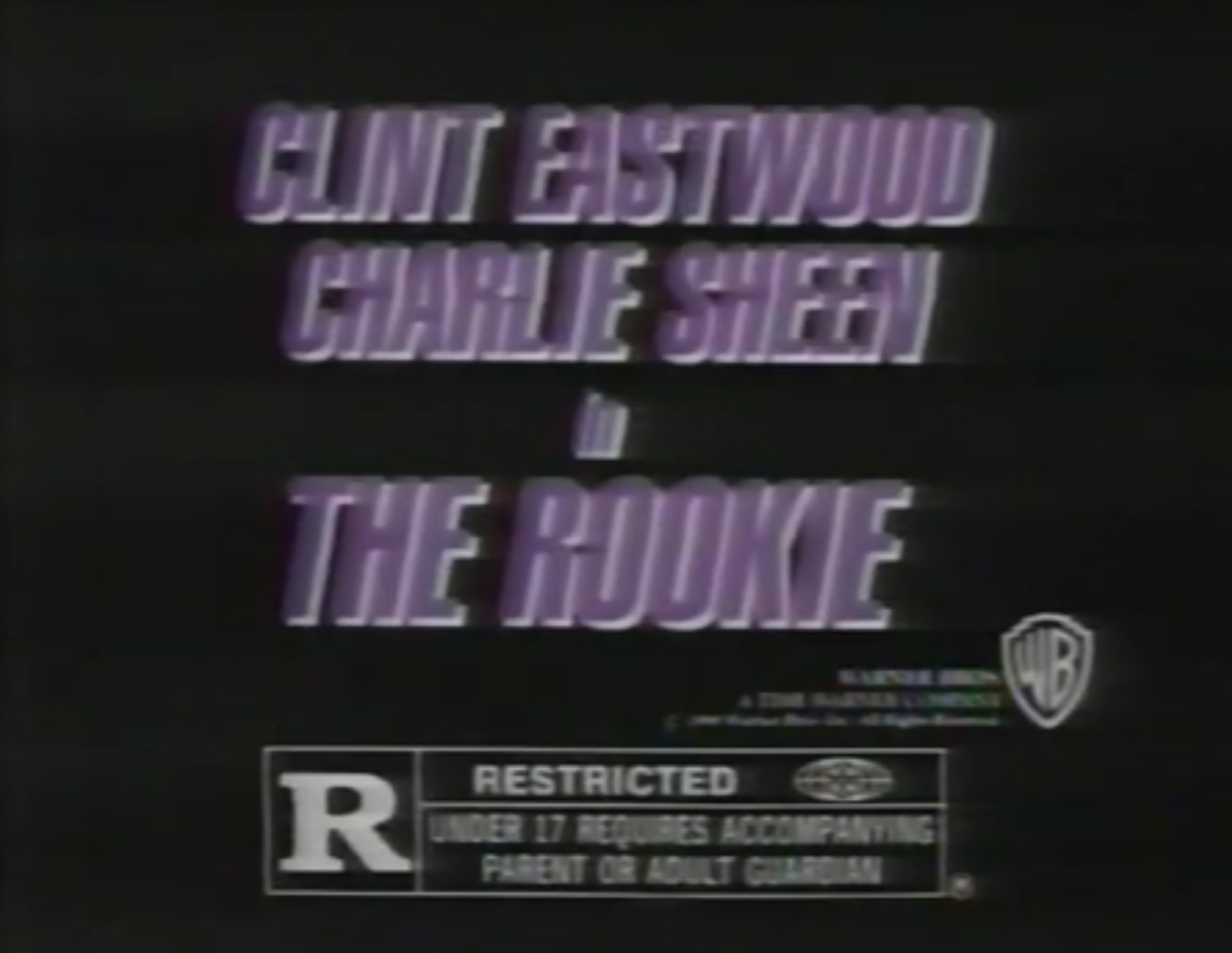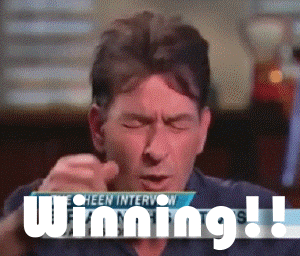 SportsChannel offers us Notre Dame basketball as they face Indiana on Wednesday. Unfortunately, they lost 70-67.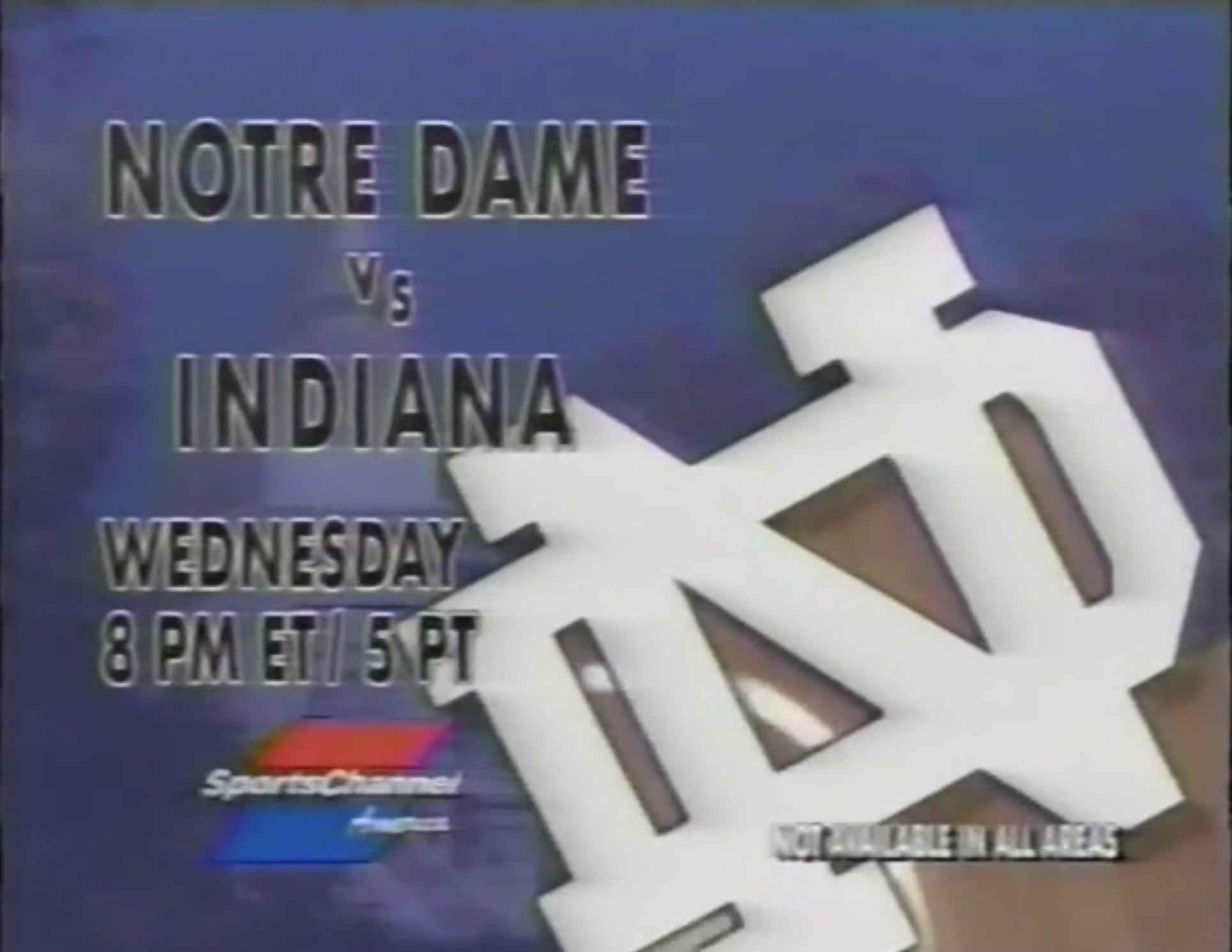 Don't miss NHL Hockey on SportsChannel as the LA Kings face the St. Louis Blues on Thursday. The game ended in a tie at 4 apiece.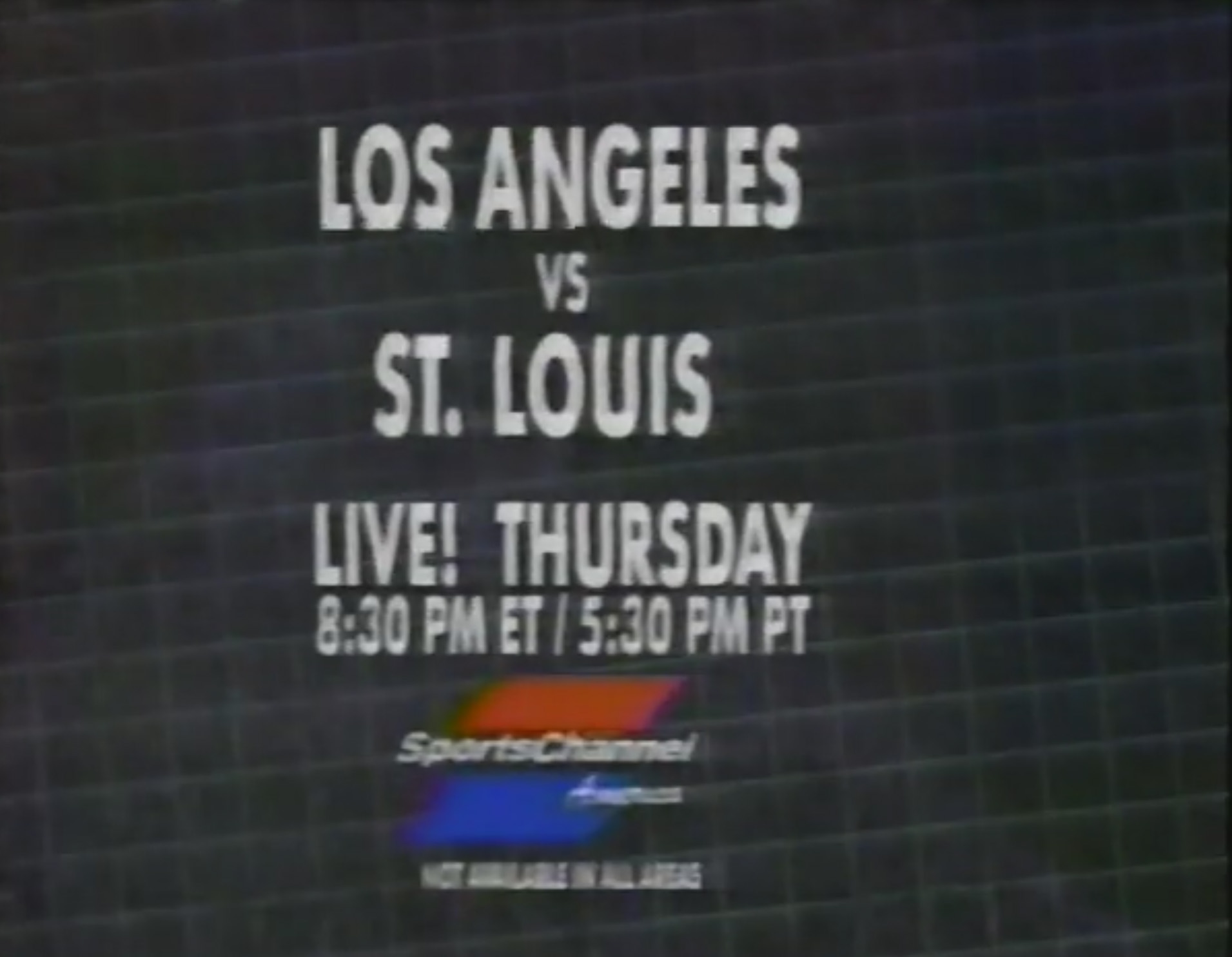 "Dr. Death" Steve Williams is ecstatic about the UWF coming to New York City.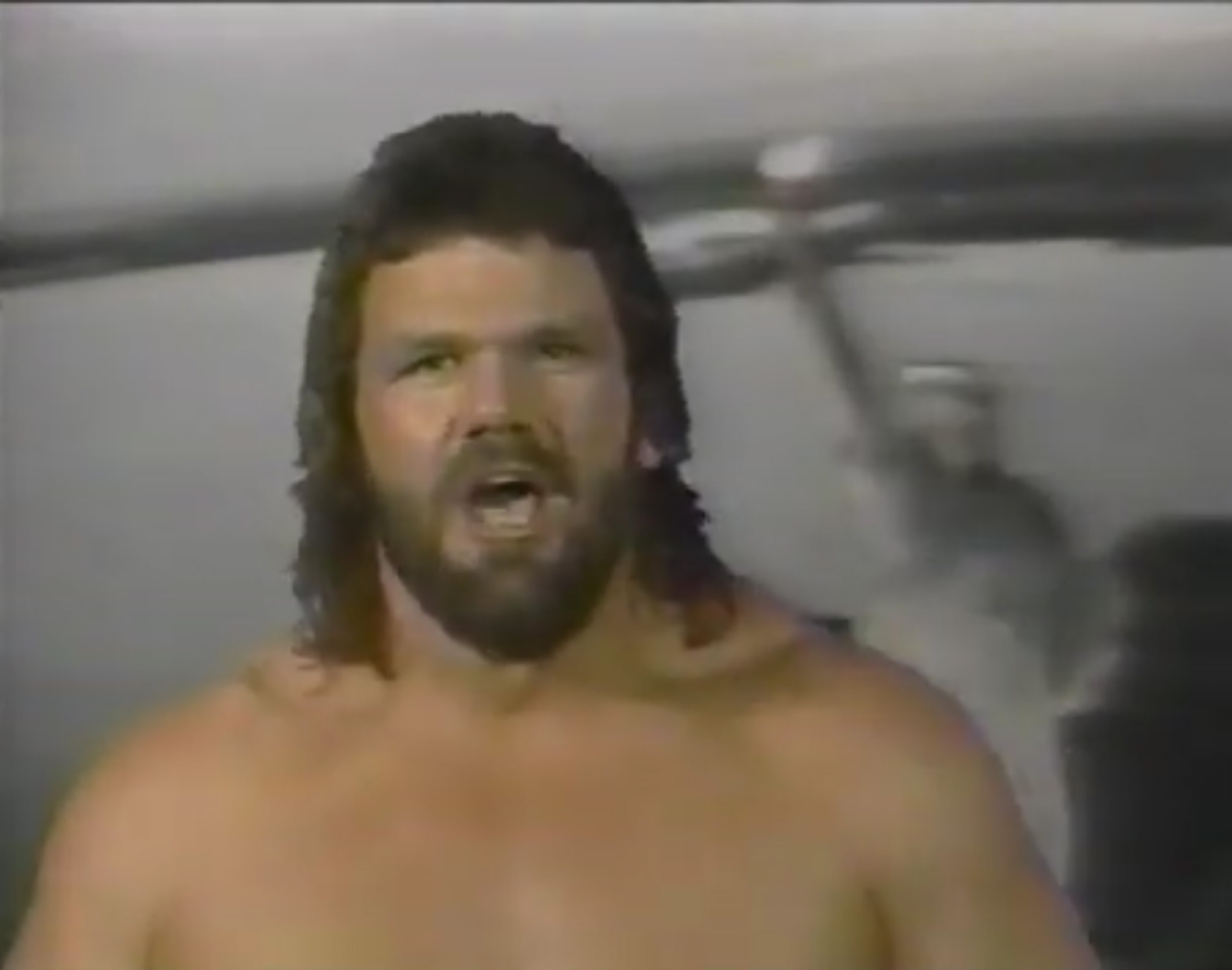 Match 3: The "Living Legend" Larry Zbyszko versus the Bulldozer
Highlights:
Who?
Since Matt Tremont would have been a year old, this was not him. Also, this show predated the debut of Edward Fatu ("Samoan bulldozer") by five years.
If anything, Bulldozer reminded me of "Earthquake" Ferris.
In case you forgot, Zbyszko was the reigning AWA World champion and brought his belt to the ring.
To add even more intrigue, David came to ringside to irritate Zbyszko. As if Larry needed help trying to stall…
Bulldozer gave Zbyszko a cross corner whip but came up empty on his follow-through.
When Zbyszko slammed him, he pinned Bulldozer at 2:48.
Rating: DUD
Summary: Showcase match for Zbyszko.
Promo for Bruno's book airs.
Match 4: B. Brian Blair (w/ Honey) versus the Grappler
Highlights:
As members of the Reseda faithful chanted homophobic slurs at him, Blair hooked a crucifix for 2.
Suddenly, Orton and Tolos approached ringside to taunt Blair.
Speaking of Blair, he applied an abdominal stretch but released the hold when Tolos got up on the apron.
When Grappler rolled up a distracted Blair, he got 1.
Blair clotheslined him, dropped an elbow, and went after Tolos.
After Grappler secured an inside cradle, he got 2.
Blair then backdropped him and followed with a backbreaker.
While he mounted the second turnbuckle, he scored with a flying elbow smash.
Blair then locked on a Sharpshooter, and Grappler submitted at 3:41.
Rating: ½*
Summary: Showcase match for Blair.
After the match, Honey tries to fend off Tolos with her cattle prod, but Orton flies off the top turnbuckle and lands an axe handle to Blair. To add insult to injury, Orton headbutts Honey. How dastardly! Blair chases Orton and Tolos from the ring before checking on Honey.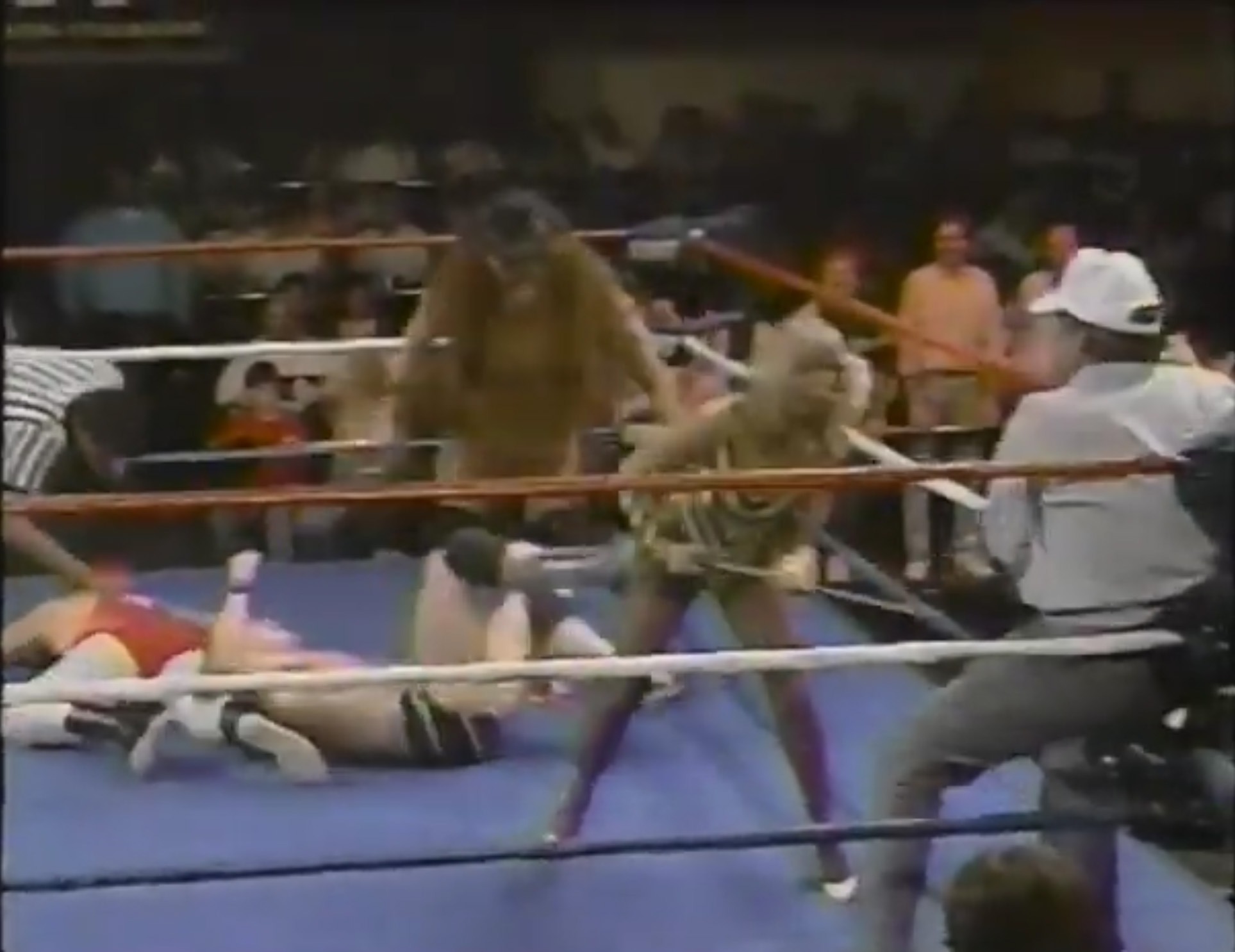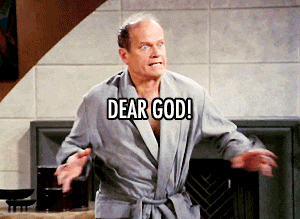 Get your tickets now for the UWF in Reseda on 12/6.
Be sure to hit Gold's Gym and work out with all the latest celebrities. At least that's what their ad suggests.
Promo for "Ask the Wrestlers" airs.
Call 1-900-HOT-AUTO to buy a stolen, er, I mean, appropriated vehicle.
CAPTAIN LOU'S CORNER: Albano interviews Orton with Tolos. While Orton boasts about his decimation of Honey, Tolos refers to her as a "tarantula." He continues by saying "feminicity went into the garbage can." Not only did he create a new word but also acted profouudly misogynistic.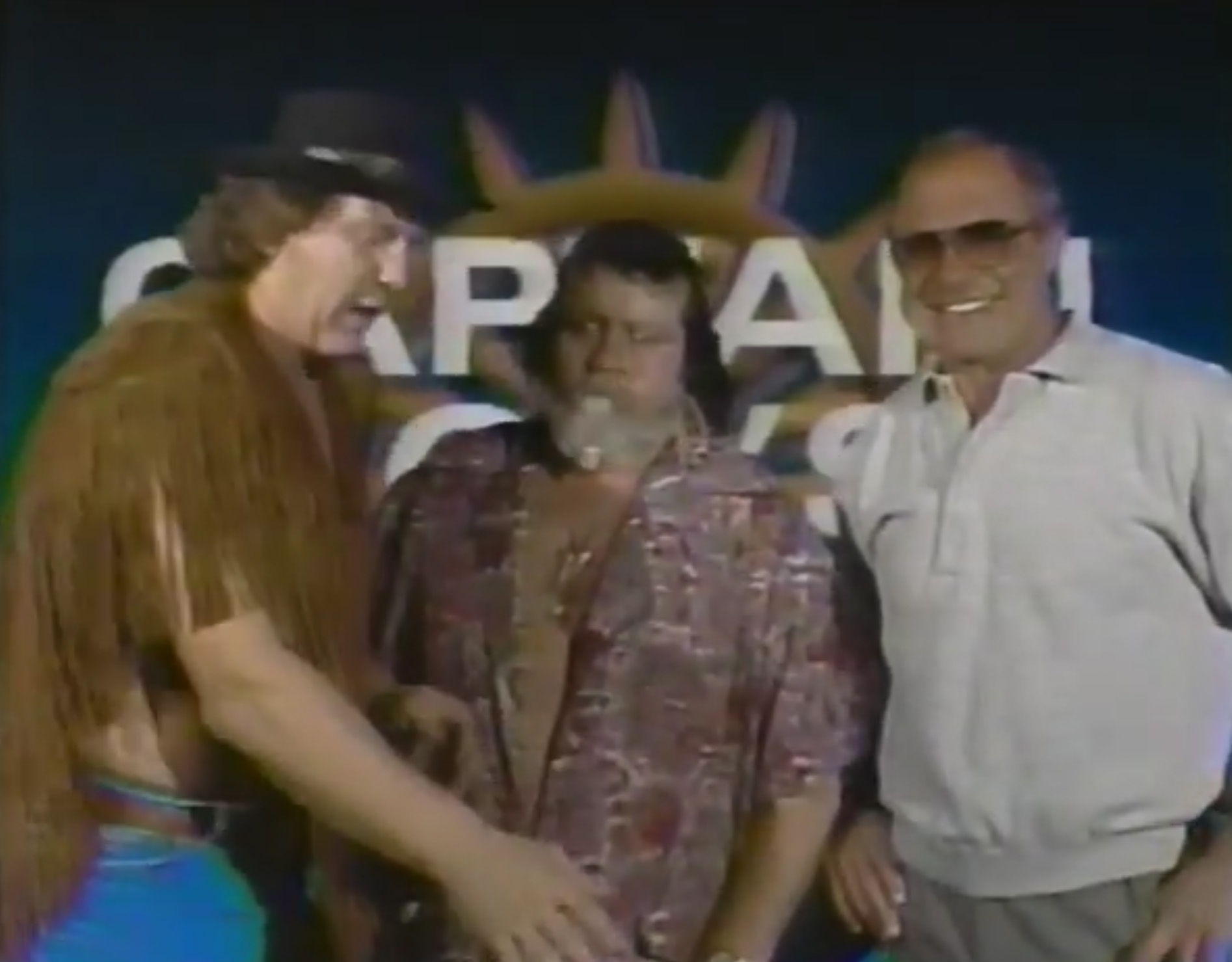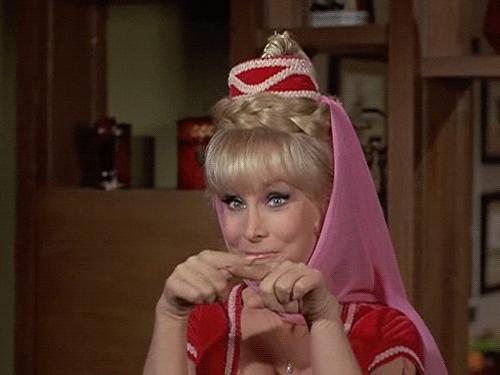 In case you forgot, call 1-900-HOT-AUTO.
Mobil One wants you to live the good life. Perhaps if they offered stock with each purchase…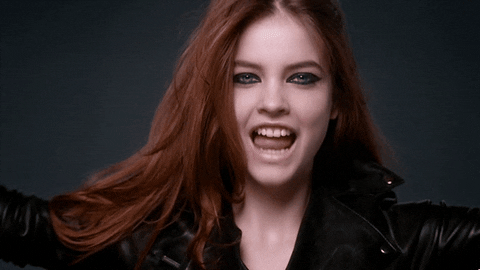 Get the new RCA camcorder NOW! For the youngins in the audience, actual handheld cameras existed before they put one in your iPhone.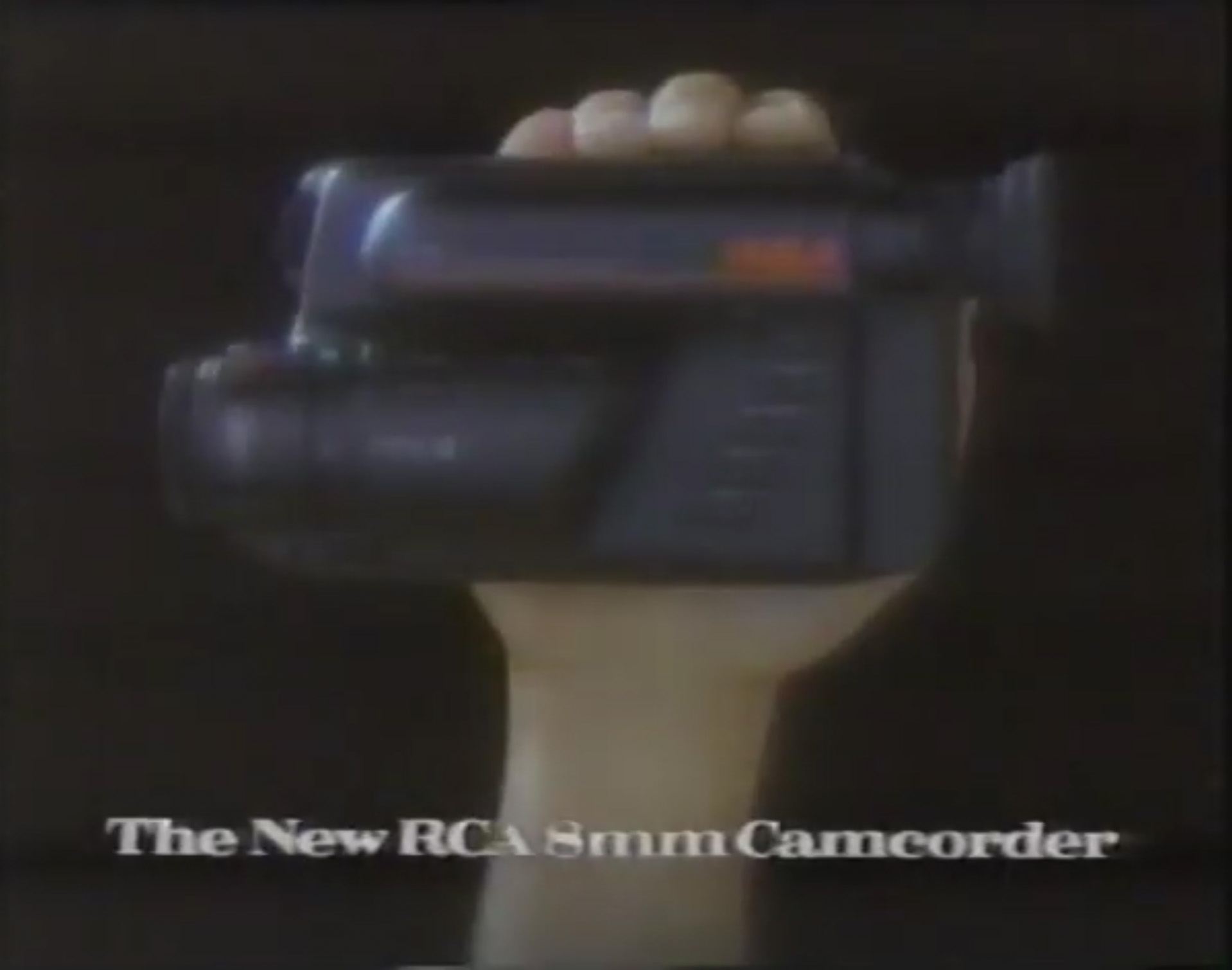 Don't miss the New Jersey Nets when they're on SportsChannel or Sam Bowie will come over to tell you his version of why he was drafted before Michael Jordan.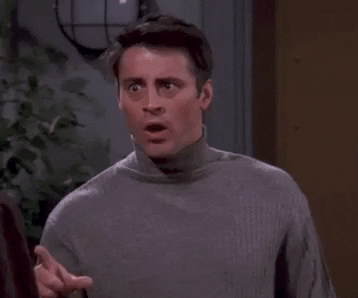 We then revisit the 11/12 episode when Orton refused to leave the ring prior to a Blair-Spicolli match. Afterward, we see the replay of the headbutt that crossed the line. Blair offers Orton a one-way trip to the "hornet's nest."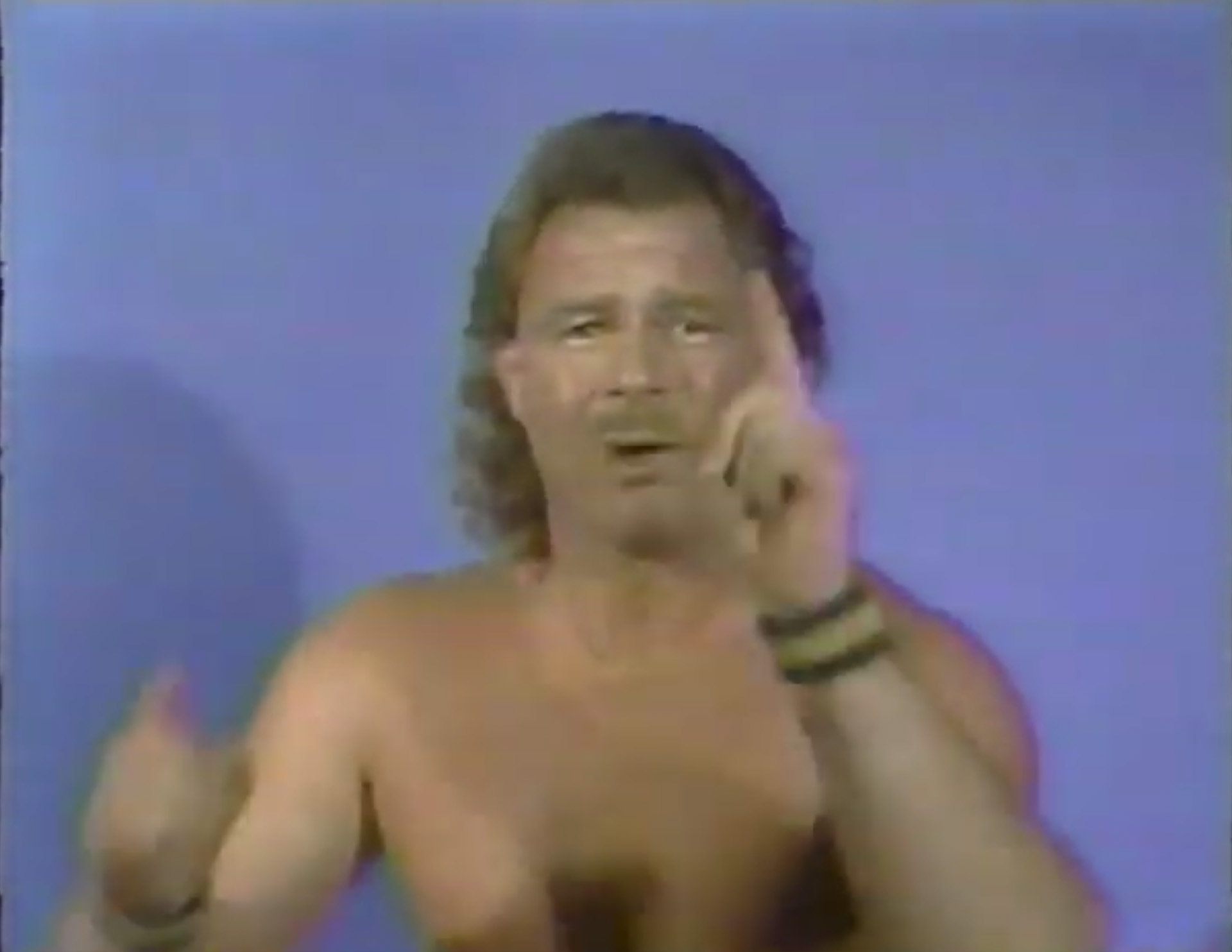 Match 5: The Viking versus Stephan DeLeon
Highlights:
Viking unloaded a short-arm clothesline followed by a sidewalk slam.
When he powerslammed DeLeon, Viking military-press-slammed him.
He then delivered a series of elbow drops and pinned DeLeon at 2:54.
Rating: DUD
Summary: Showcase match for Viking. At least some of the Reseda faithful cared about him this week.
After the match, Viking drops another elbow before exiting the ring. Who is he, Dusty Rhodes?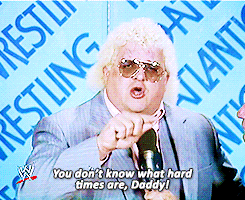 Surprise! Andre the Giant wants to challenge everyone in the UWF.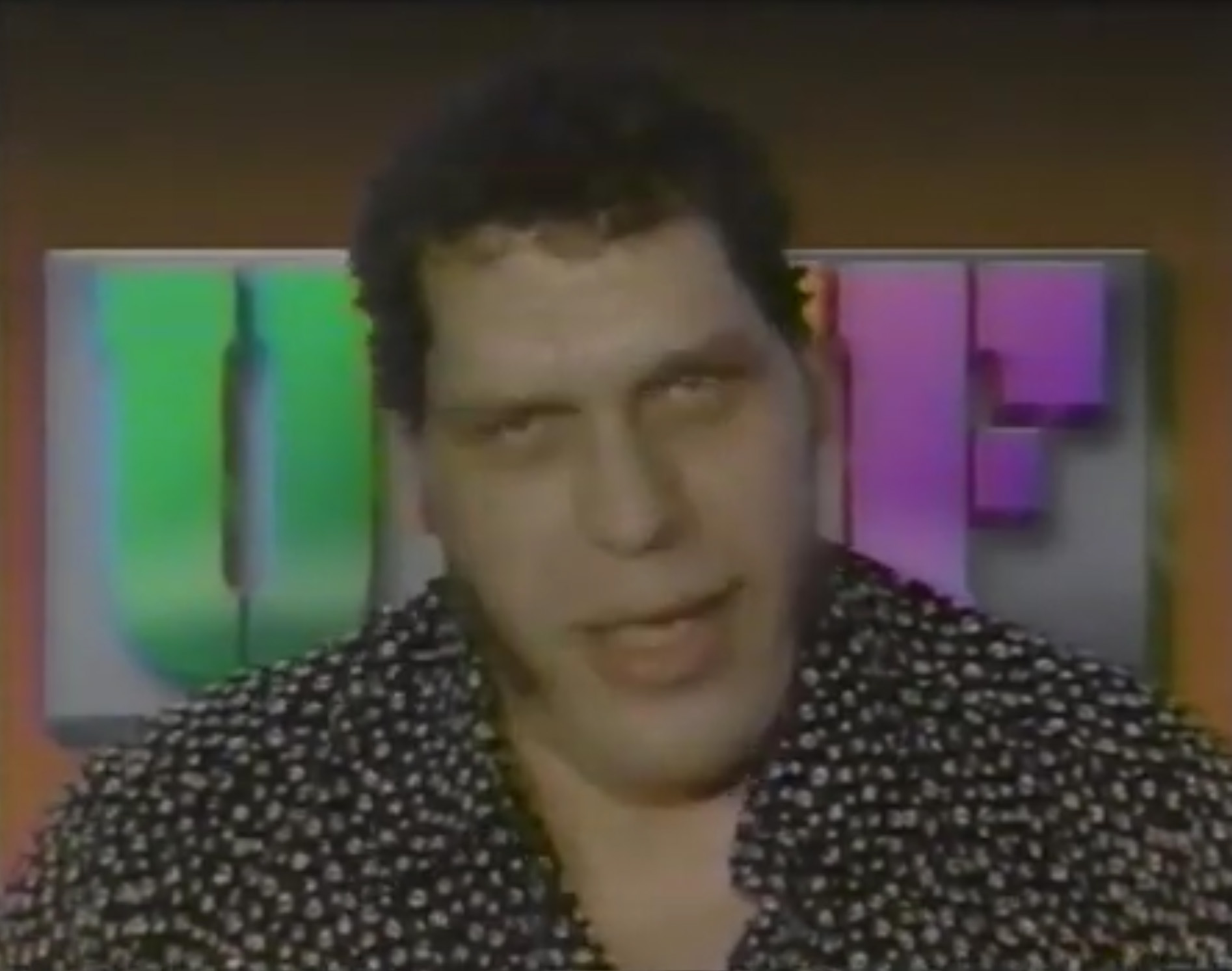 Promo airs for UWF merchandise. Get yours today!
Promo #2 for "Ask the Wrestlers" airs. I want to ask Spivey how much Abrams didn't pay him for his work in October.
Zbyszko cuts a promo on David as only he can.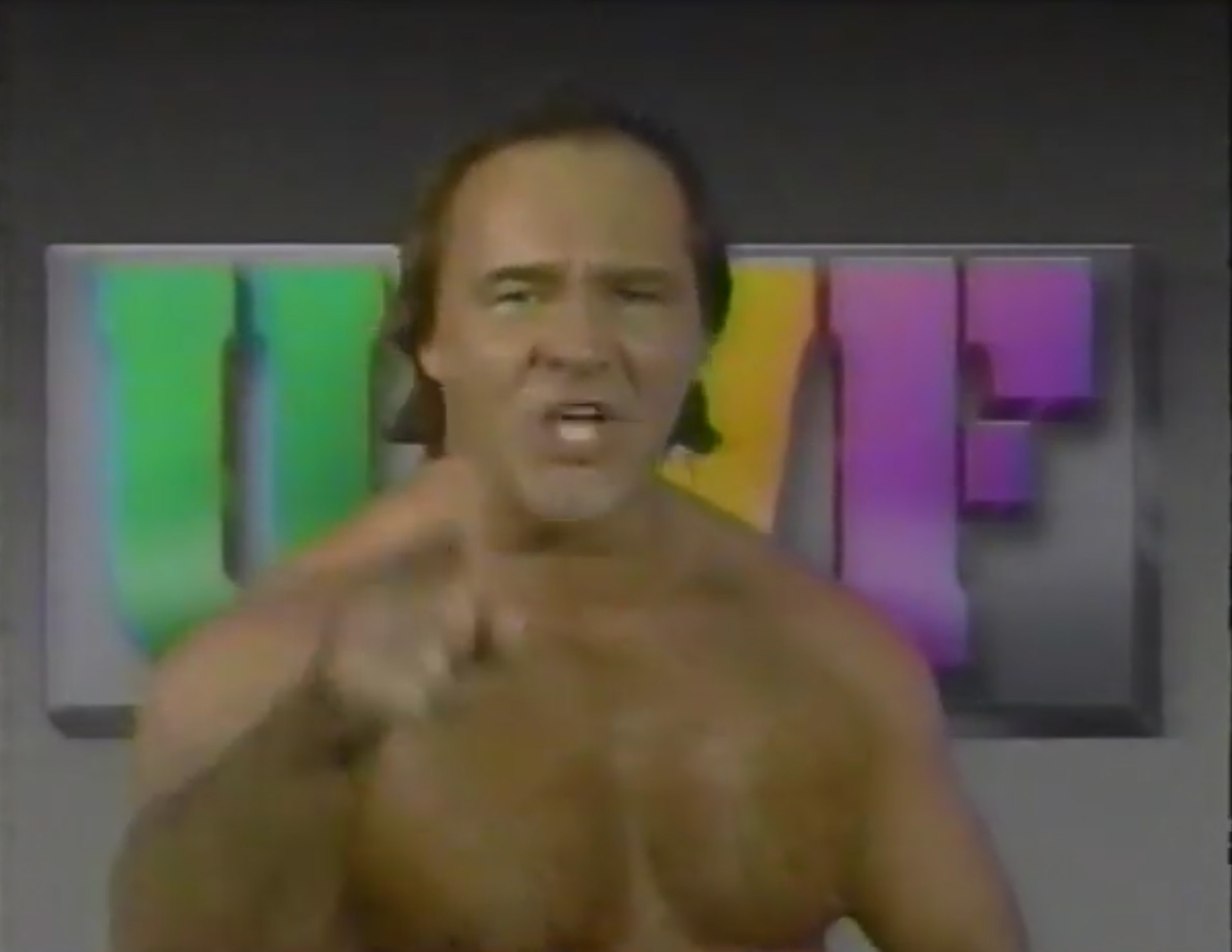 We then revisit the 11/5 episode when Cactus used a foreign object on Strongbow, but David ran in before Cactus could pin Strongbow. Armstrong joined the fray, but Strongbow got the best of him. At least this makes up for being omitted originally from the episode.
Match 6: Cactus Jack & Jack Armstrong versus "Chief" Jay Strongbow & David Sammartino
Highlights:
Please do not confuse this Armstrong with the beloved family of Armstrongs who suffer from a mystical curse.
Before the bell rang, the melee began, and Strongbow backdropped Armstrong.
Armstrong tagged in, but David backdropped him too.
As Strongbow tagged in, he slammed Armstrong and followed with a leg drop for 2.
David tagged in while the Reseda faithful chanted "Cac-tus Jack." Wait a minute! Are we in Philly?
When Armstrong rebounded with a slam to David, Strongbow guillotined him with the top rope.
He then hit an elbow drop and suplexed Armstrong for 2.
After Armstrong tossed him to the concrete floor, he rammed Strongbow face-first into the apron.
Strongbow returned the favor and slammed Armstrong on the concrete floor.
While Strongbow suplexed Armstrong on the concrete floor, all four wrestlers brawled with one another.
Upon returning to the ring, Strongbow chopped Armstrong down like a logger.
In the meantime, referee Jesse Hernandez was distracted with David and Cactus; thus, Strongbow earned a false pin.
Armstrong was

BUSTED OPEN

!
As Cactus WALLOPED him in the back with a wooden chair, David tagged in and provided Armstrong with a knee drop for 2.
Cactus tagged in and supplied David with a Cactus clothesline.
When Armstrong tagged in, the heels double-teamed David with an atomic drop/leg drop combo. Nifty!
Cactus tagged in and applied a Boston crab to David.
Abruptly, Zbyszko sauntered to ringside to antagonize David.
Speaking of David, he powered out of the Boston crab and made the ICE COLD tag to Strongbow.
Armstrong also tagged in, but David confronted Zbyszko in the aisle.
After Zbyszko not only told David to go to hell but also gave him directions, Strongbow hooked a sleeper on Armstrong.
With Hernandez distracted by David and Znyszko, Cactus BRAINED Strongbow with a foreign object. SNEAKY!
Armstrong then covered Strongbow for the pin while he and Cactus won at 11:00.
Rating: *
Summary: Since the Reseda faithful only gave a shit about Cactus, the tag formula BOMBED big time. On the other hand, the Zbyszko involvement led to a solid conclusion as well as nefarious end to Strongbow.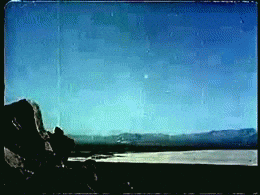 After the match, Strongbow grabs the microphone and vows revenge against Cactus and Armstrong. David gets his turn and cuts a promo on Zbyszko.
Ad for the NYNEX yellow pages airs.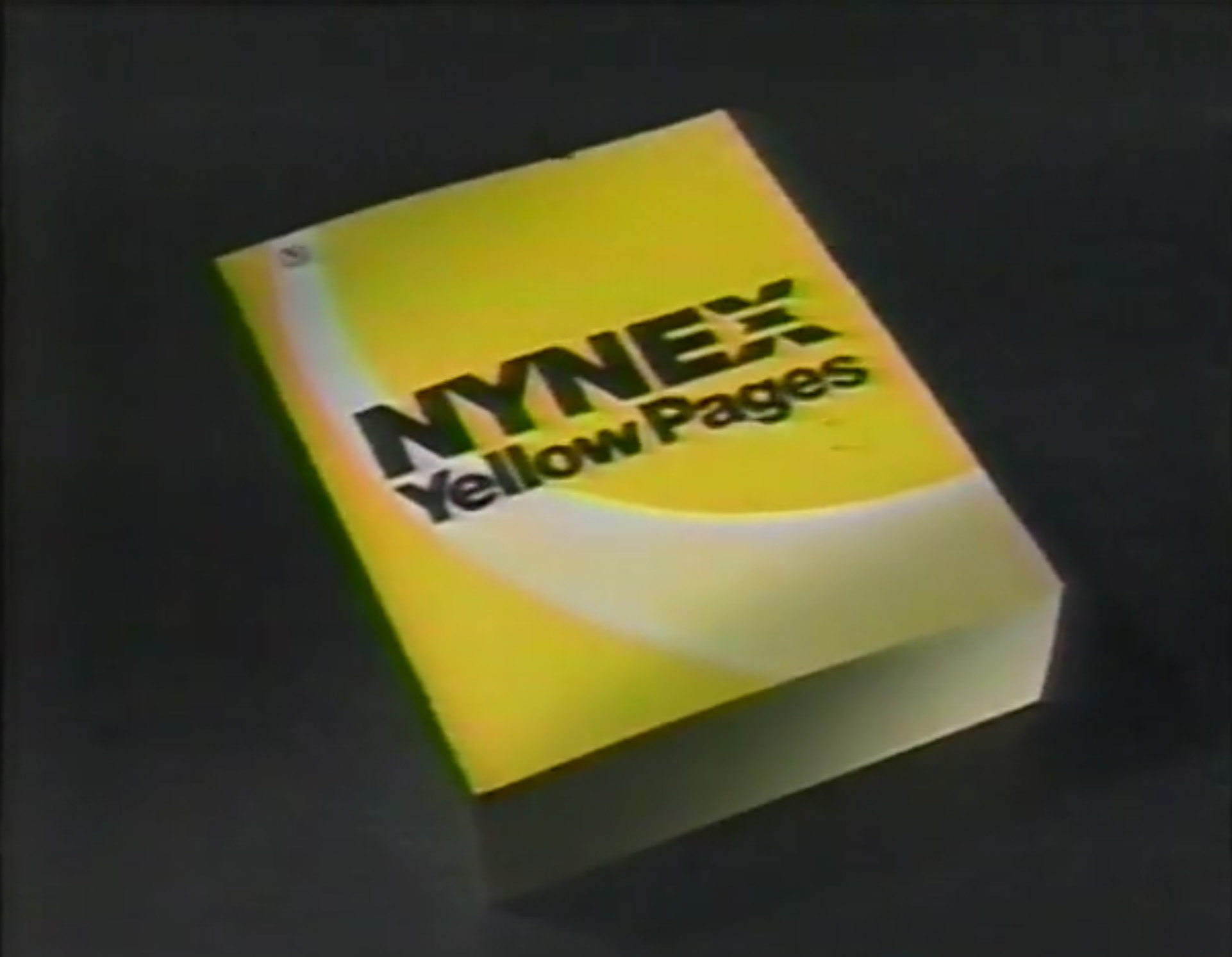 Next, the Family History Center at Ellis Island wants you to hire them to locate your ancestry.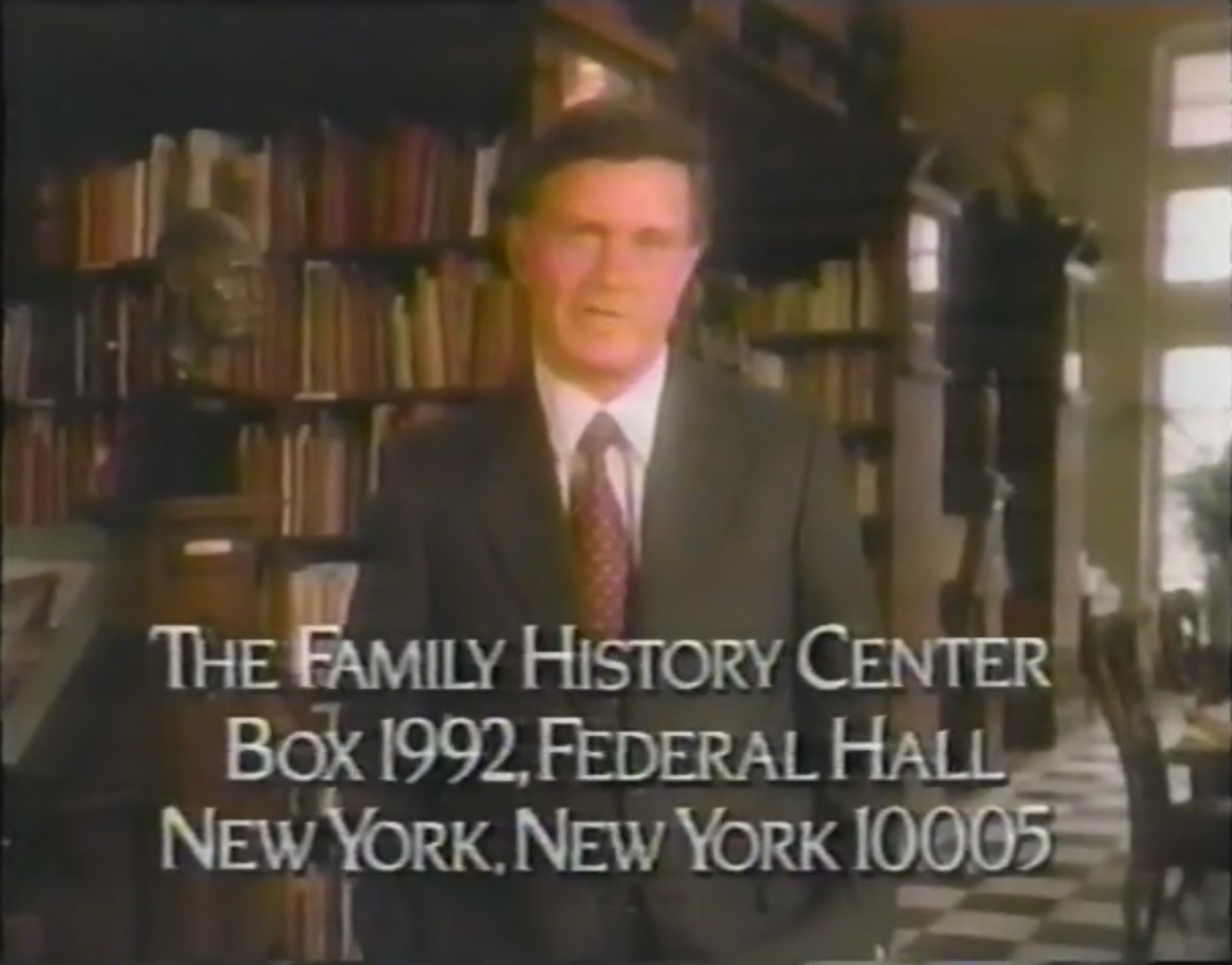 Watch your fair share of college basketball on SportsChannel!
Zbyszko touts his accomplishment of retiring Bruno and wants to do the same to David in New York City.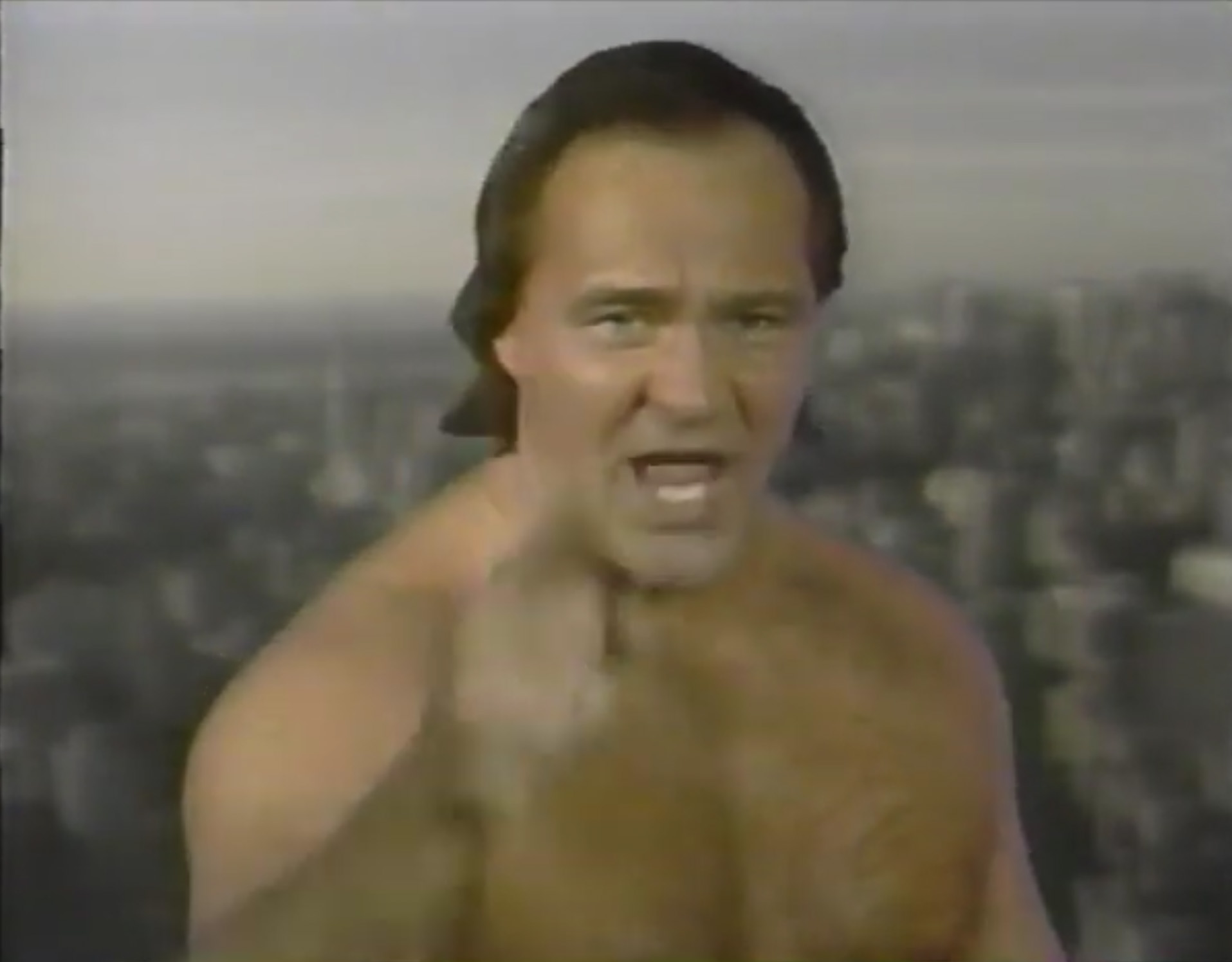 Afterward, Orton and Tolos run down Blair and Honey. We then revisit the infamous headbutt to end this week's episode.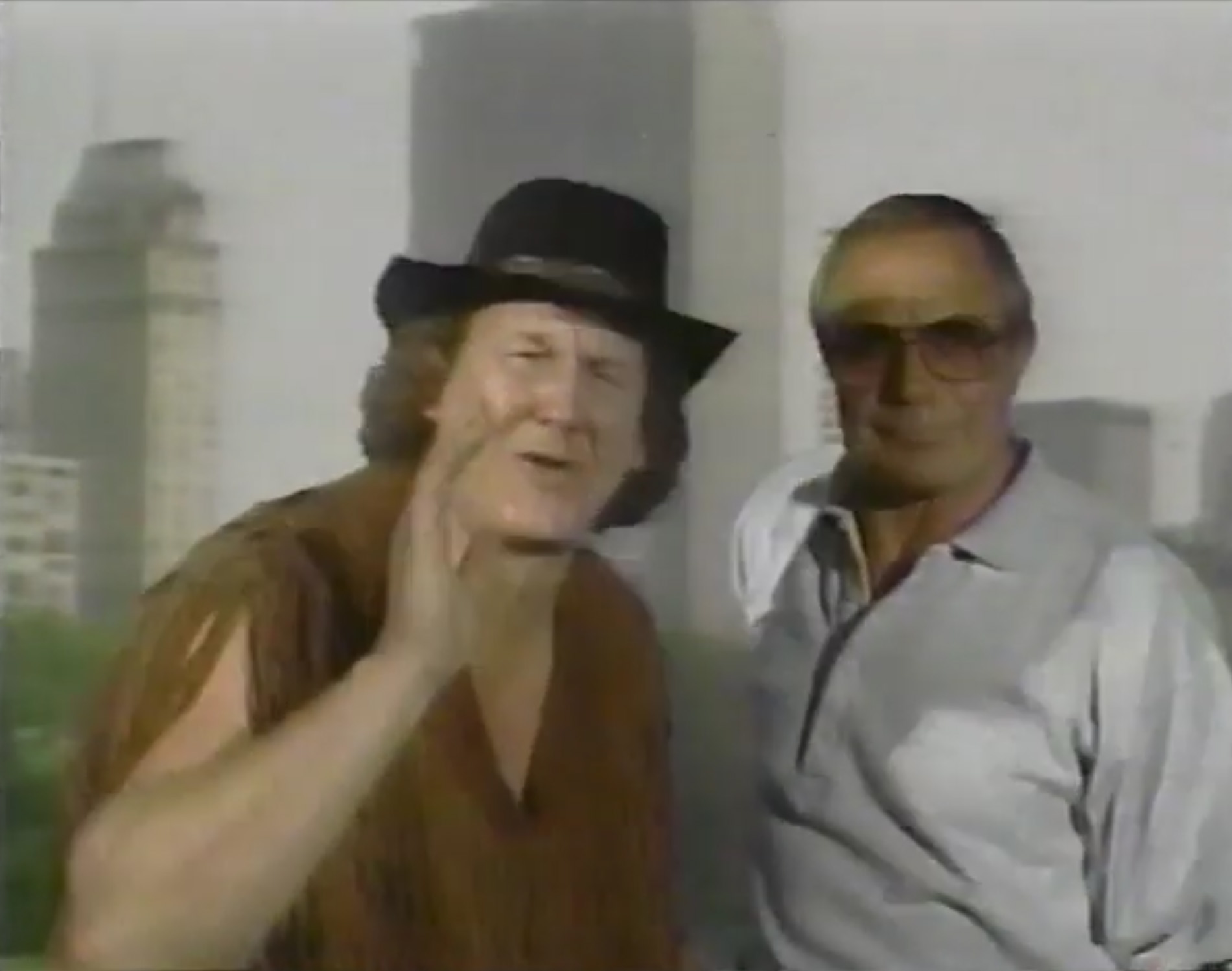 Conclusion: With a conclusive main event and a solid angle, this might be the best UWF episode yet. With Abrams' track record of non-payment, I wonder if either the Zbyszko-David or Orton-Blair storylines will advance.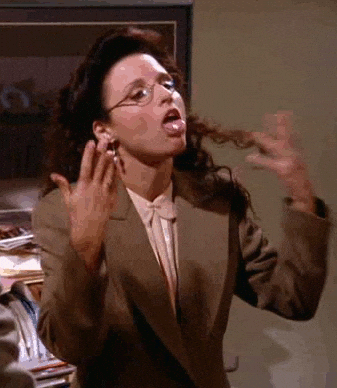 Next week, who knows? They didn't tell us.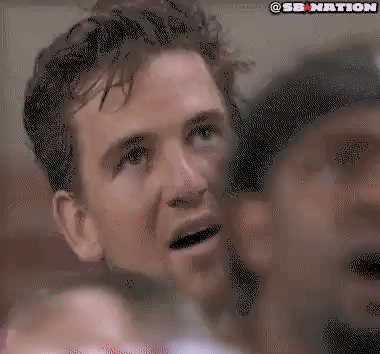 TV Rating: NONE
Stay tuned for UWF 12-03-90!
Comments? Suggestions? Send them to me at rsg@rockstargary.com and follow me on Twitter (@rockstargary202).
Custom Search