WELCOME TO ROCK STAR GARY REFLECTIONS!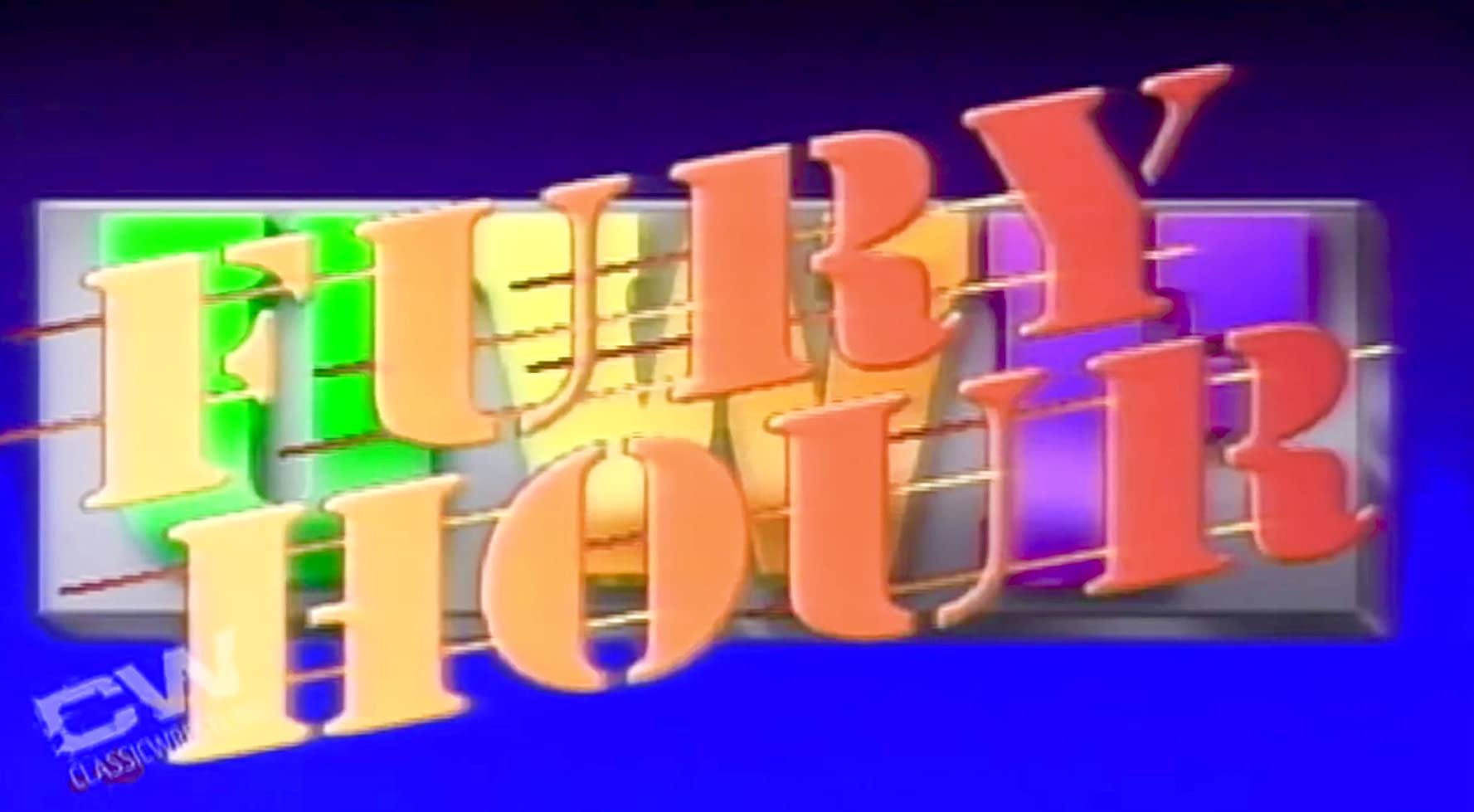 UWF Fury Hour 11-19-90
Taped from Reseda, CA
Airdate: November 19, 1990 (taped 11/08)
Attendance: 275
Hosted by Herb Abrams and Bruno Sammartino
Will Nikita defeat Patera, or will Olympic brawn overpower Lithuanian strength? What's going on between Orndorff and Williams? And who's the newcomer? Let's find out!
Opening montage.
Match 1: The Wild Thing versus Riki Ataki
Highlights:
For those unaware, Wild Thing was portrayed by Steve Ray.
Although I prefer the Sam Kinison version, his entrance music was:
Wild Thing rolled up Ataki for 2.
When he hip-tossed Ataki, Wild Thing slammed him.
Frustrated, Ataki sought refuge outside the ring.
He got up on the apron only for Wild Thing to bring him in the hard way.
As he clotheslined Ataki, Wild Thing rang his bell.
He clotheslined Ataki again and got 1.
After they botched a back drop, Wild Thing slammed Ataki.
He then landed an elbow drop for 2.
While Ataki rebounded with a flying back elbow, Wild Thing reversed an Irish whip and clotheslined him over the top rope to the concrete floor.
He then mounted the top turnbuckle and launched a flying clothesline to Ataki on the floor.
Back in the ring, Wild Thing powerslammed Ataki.
1-2-3.
Wild Thing won at 4:22.
Rating: *
Summary: Showcase match for the newcomer who needs some seasoning. His moves and chain wrestling aren't as crisp as they should be.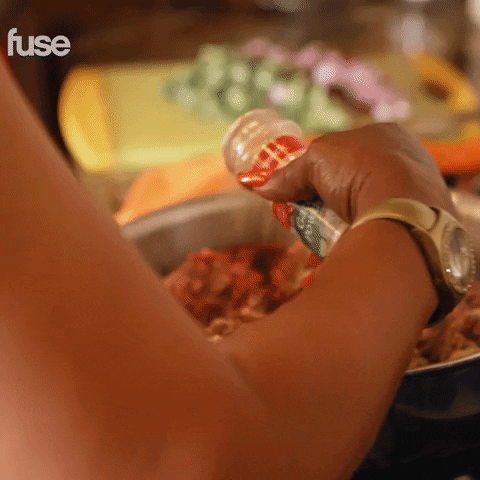 Ad for Didiseven airs. Get 2 for $19.95.
Albano is ready to take UWF to New York City.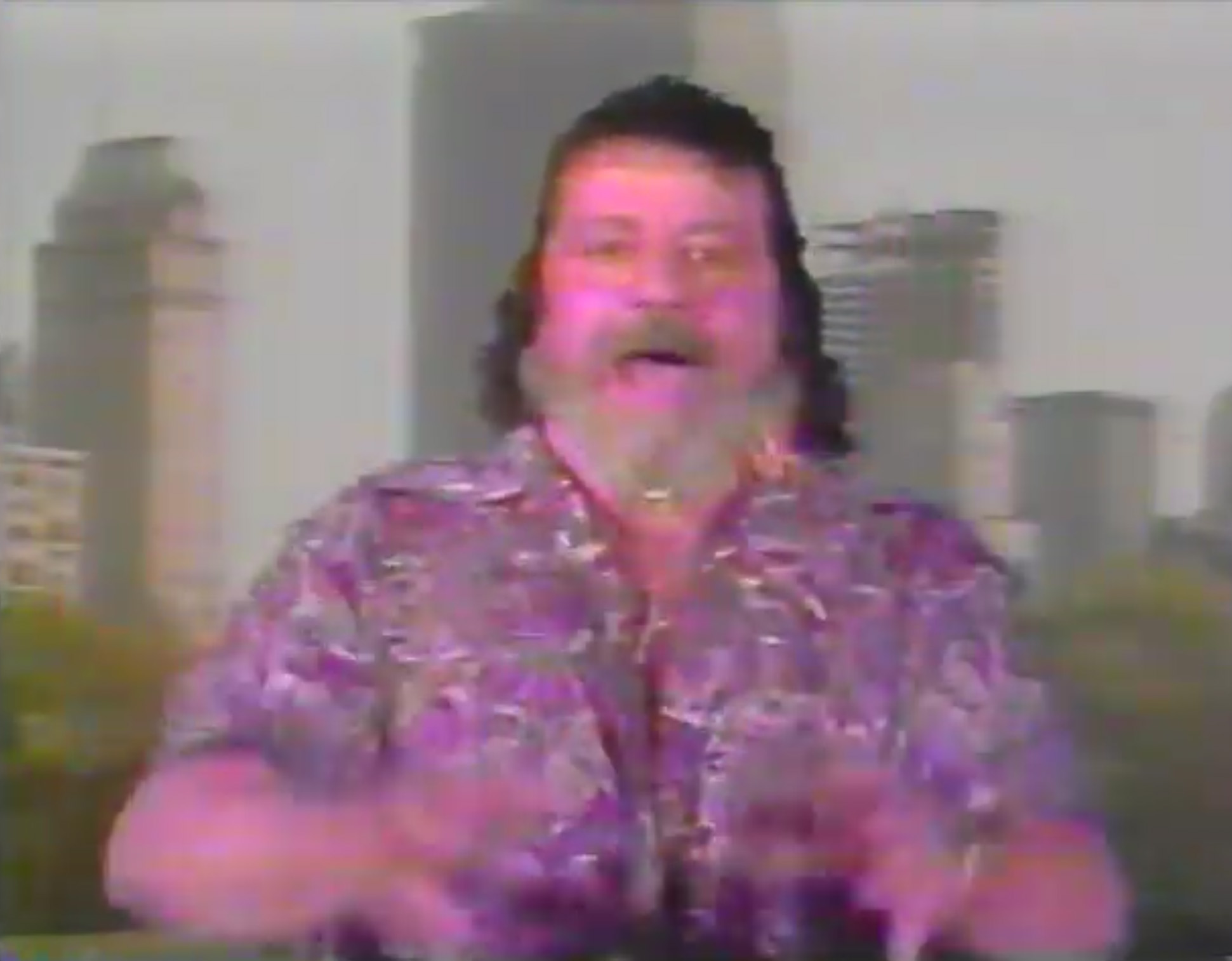 We then revisit last week's episode when DeBeers demolished referee Larry Sampson. Abrams states that "because Commissioner Ross wouldn't intercede, the Commissioner…has been fired." That's one way to explain the partnership dissolution between Abrams and Ross. Actions against DeBeers are "still pending."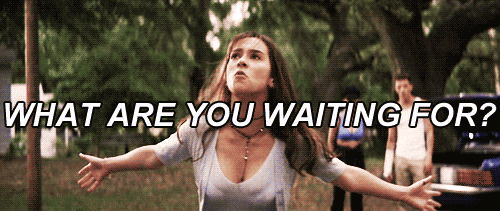 Match 2: "Cowboy" Bob Orton (w/ John Tolos) versus Kevin Benjamin
Highlights:
Orton hooked a bear hug and converted it into a backbreaker.
As he delivered a double underhook suplex, Orton followed with a slingshot suplex.
He then hoisted Benjamin atop the top turnbuckle, joined, and hit a superplex. Woohoo!
1-2-3.
Orton won at 5:13.
Rating: *½
Summary: Showcase match for Orton.
After the match, Orton distracts referee Jesse Hernandez while Tolos tosses Benjamin down to the concrete floor. How dastardly!
Get your copy of Bruno Sammartino's autobiography for only $14.95.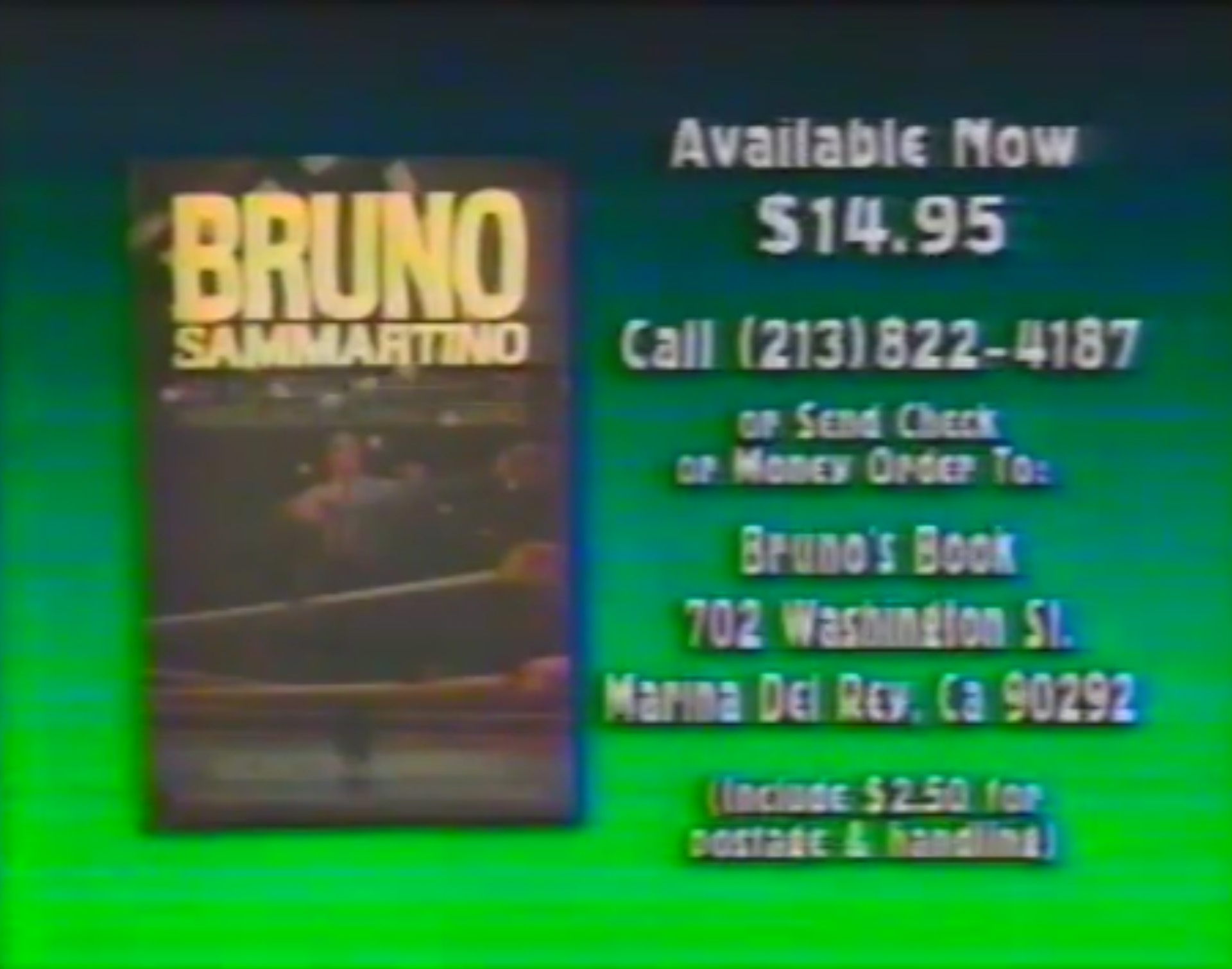 Match 3: "Dr. Death" Steve Williams versus Stephan DeLeon
Highlights:
When Abrams mentioned an elimination tournament to crown the first UWF champion sometime in 1991, Williams gave DeLeon a cross corner whip followed by a corner clothesline.
He then supplied DeLeon with a belly-to-belly suplex for 2.
As Williams no-sold DeLeon's comeback, I found it fascinating that Dan Spivey's name kept getting dropped. According to my research, his UWF return was NOT imminent.
Williams then delivered a DDT and almost decapitated DeLeon with a clothesline.
After he provided DeLeon with a running guillotine, Williams finished him with an Oklahoma Stampede at 3:02.
Rating: DUD
Summary: Showcase match for Williams.
Promo airs for UWF merchandise. Get yours today! I bet Spivey never saw a dime of whatever merchandise money Abrams received.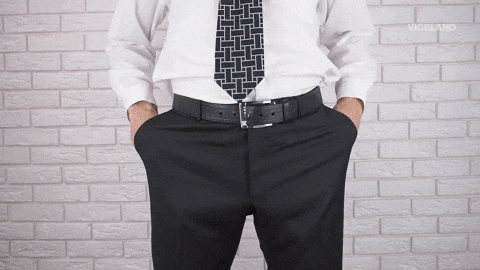 Same Cactus New York City promo from last week airs.
Catch the UWF LIVE on 12/6 in Reseda!
Promo #2 for UWF merchandise airs.
CAPTAIN LOU'S CORNER: Albano interviews Andre the Giant who destroys a Big John Studd action figure. Albano gets carried away selling him like a 1974 Pinto.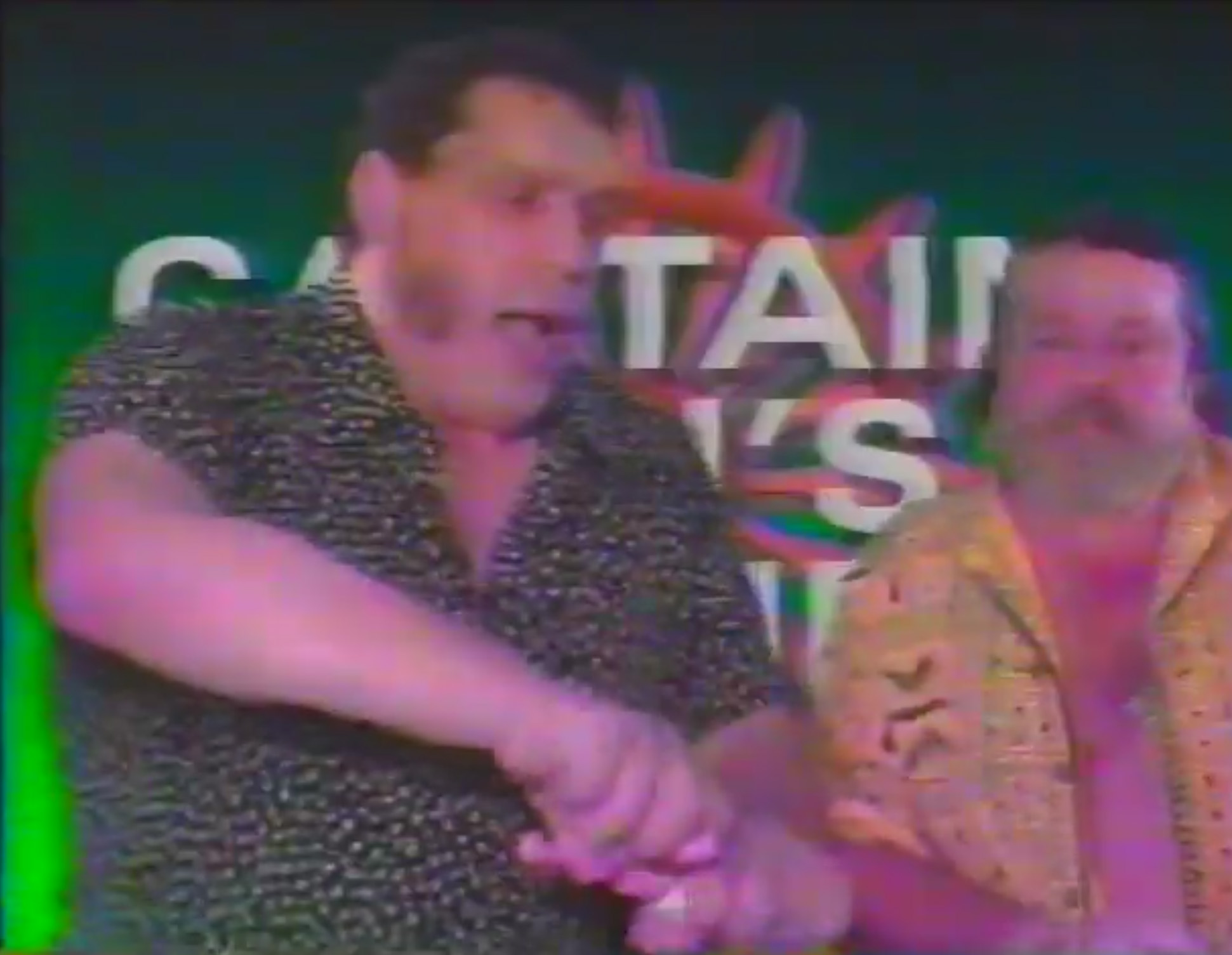 Commercials for the Minolta Maxxum, Oyster Bay, Long Island, and Special Adoptions Connection.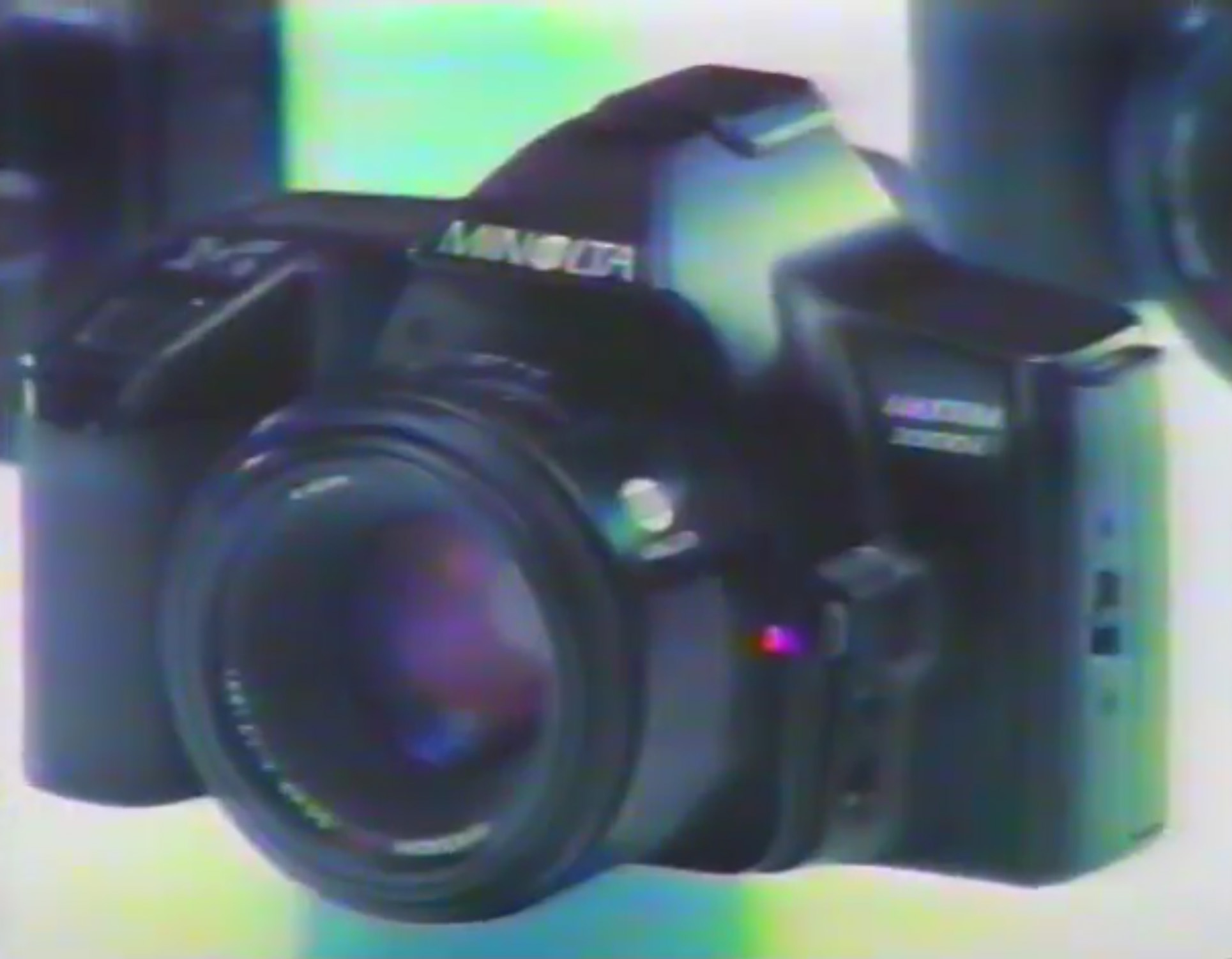 Watch the Nets face the Clippers on Wednesday on SportsChannel. Unfortunately, they lost 99-90.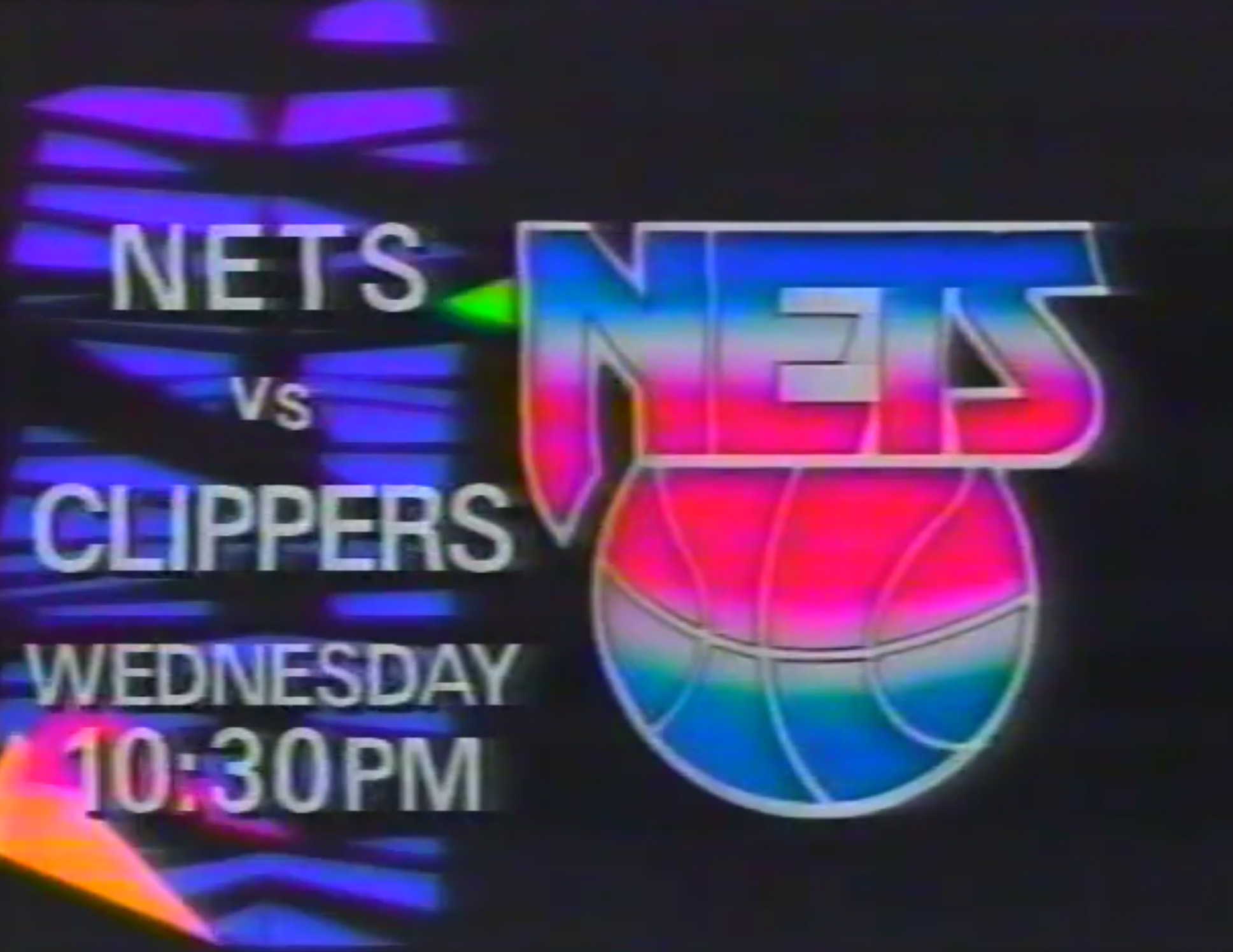 Tolos stands alongside Orton proud of his newest acquisition.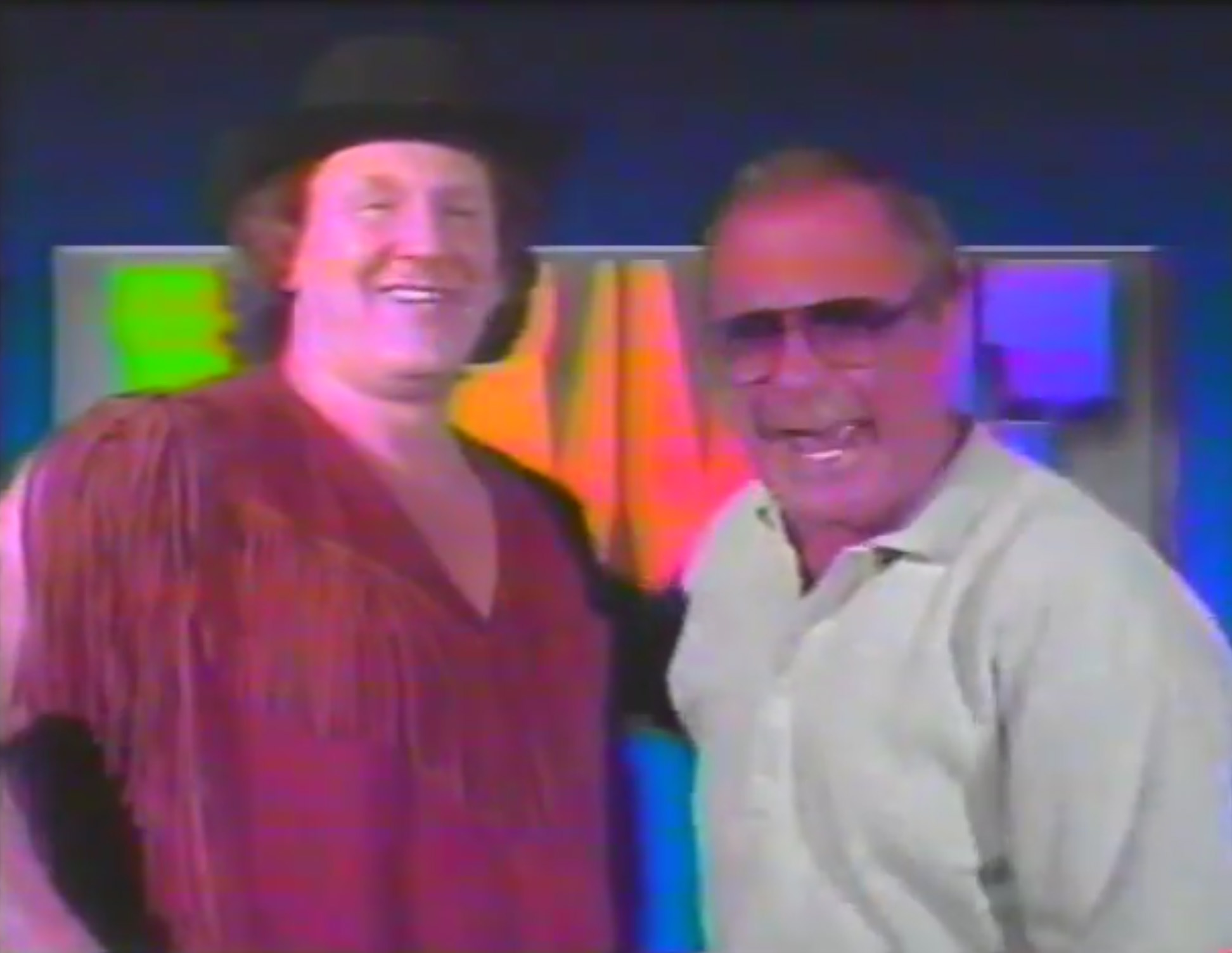 Match 4: "Mr. Wonderful" Paul Orndorff versus "Spitball" Patterson
Highlights:
Orndorff gave Patterson a cross corner whip but came up empty on his follow-through.
As Orndorff delivered a cross body block, he couldn't earn a 1-count.
Patterson gave Orndorff a cross corner whip but ate boot on his follow-through.
When Orndorff supplied Patterson with a pair of elbow smashes, Patterson took a powder.
Patterson returned to the apron, but Orndorff brought him back in the hard way.
After he dropkicked Patterson, Orndorff followed with a belly-to-back suplex.
He then hit a knee lift, mounted the top turnbuckle, and launched a flying elbow smash.
While Orndorff piledrove him, he pinned Patterson at 5:51.
Rating: ½*
Summary: Showcase match for Orndorff.
After the match, Williams storms the ring to attack Orndorff. He tries to decimate Orndorff with an Oklahoma Stampede, but Orndorff escapes and clotheslines him. As they head to the concrete floor, Williams makes Orndorff HIT THE POLE. When both wrestlers return to the ring, Williams grabs a steel chair and CROWNS Orndorff with it. The anonymous referee along with a portion of the locker room try to separate Williams from the chair while Orndorff Is BUSTED OPEN.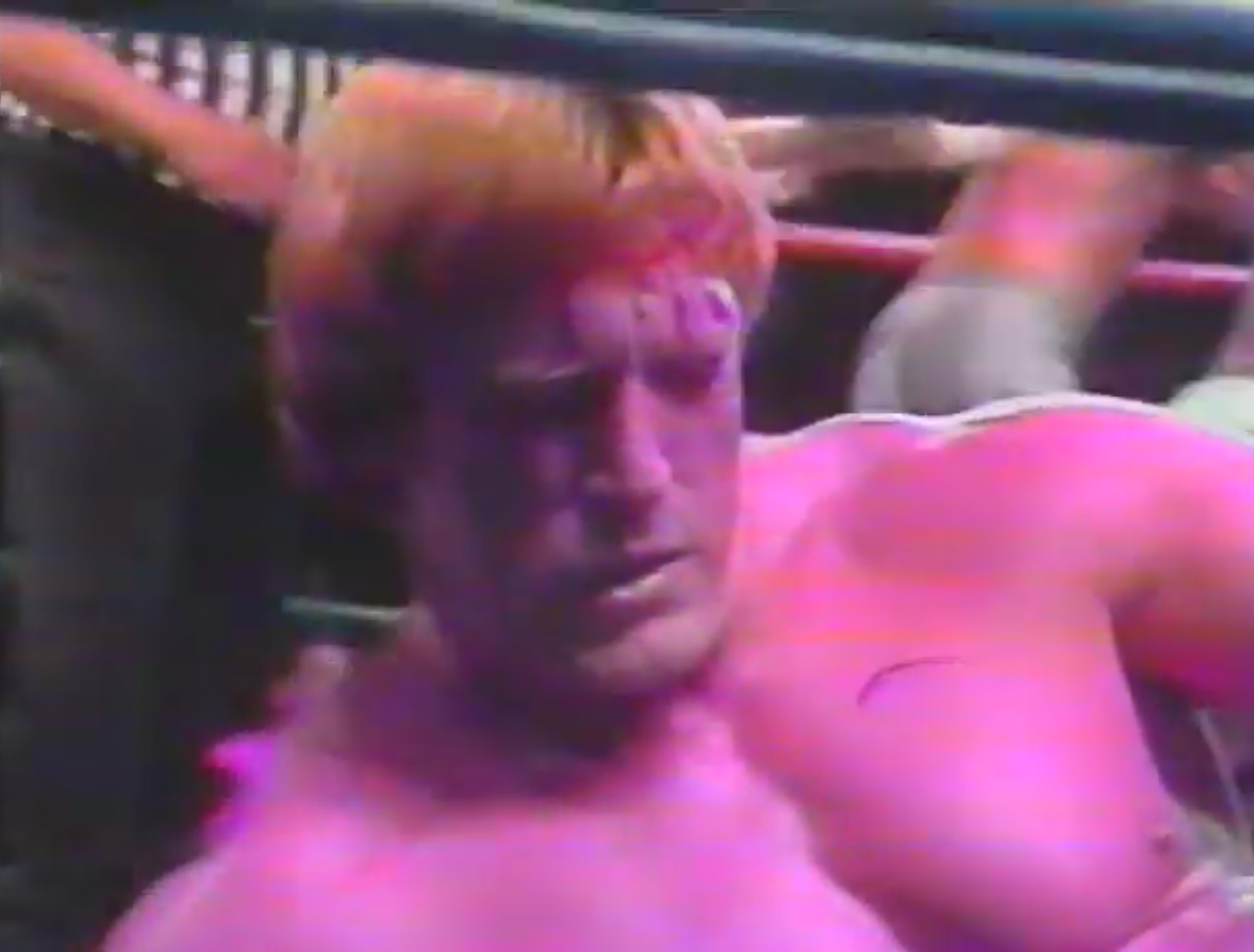 We then revisit the very first episode of UWF Fury when Williams confronted Orndorff. Next, an unaired locker room promo by Orndorff on Williams finally sees the light of day. Williams enters the frame and brawls with Orndorff down the hall and out of the building.
Albano interviews Williams about the attack, and Williams tells Orndorff to "watch (his) back."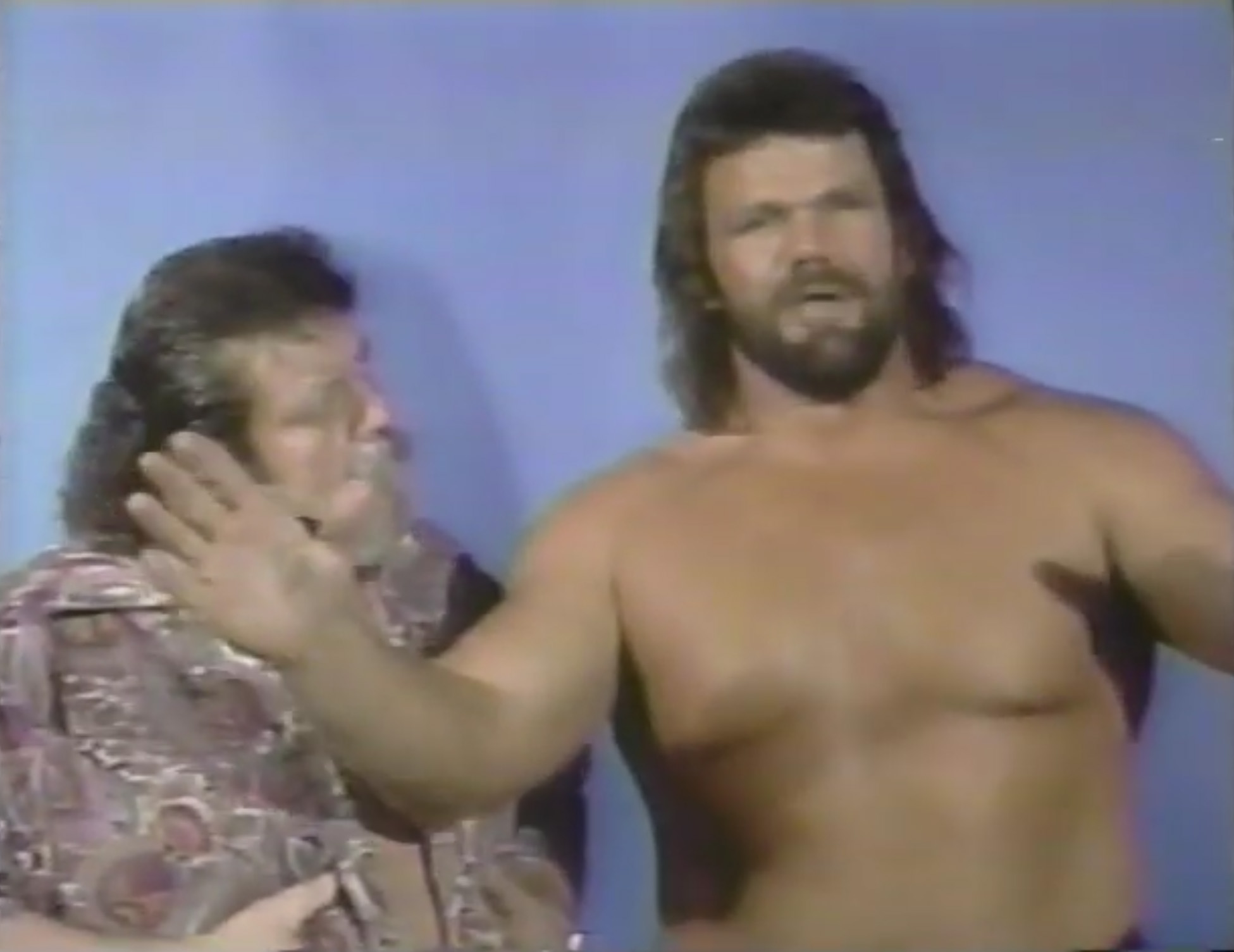 Elsewhere, Abrams interviews a physically stunned Orndorff who compares Williams' onslaught to Iraq's upon Kuwait. While timely, that statement is truly hyperbole.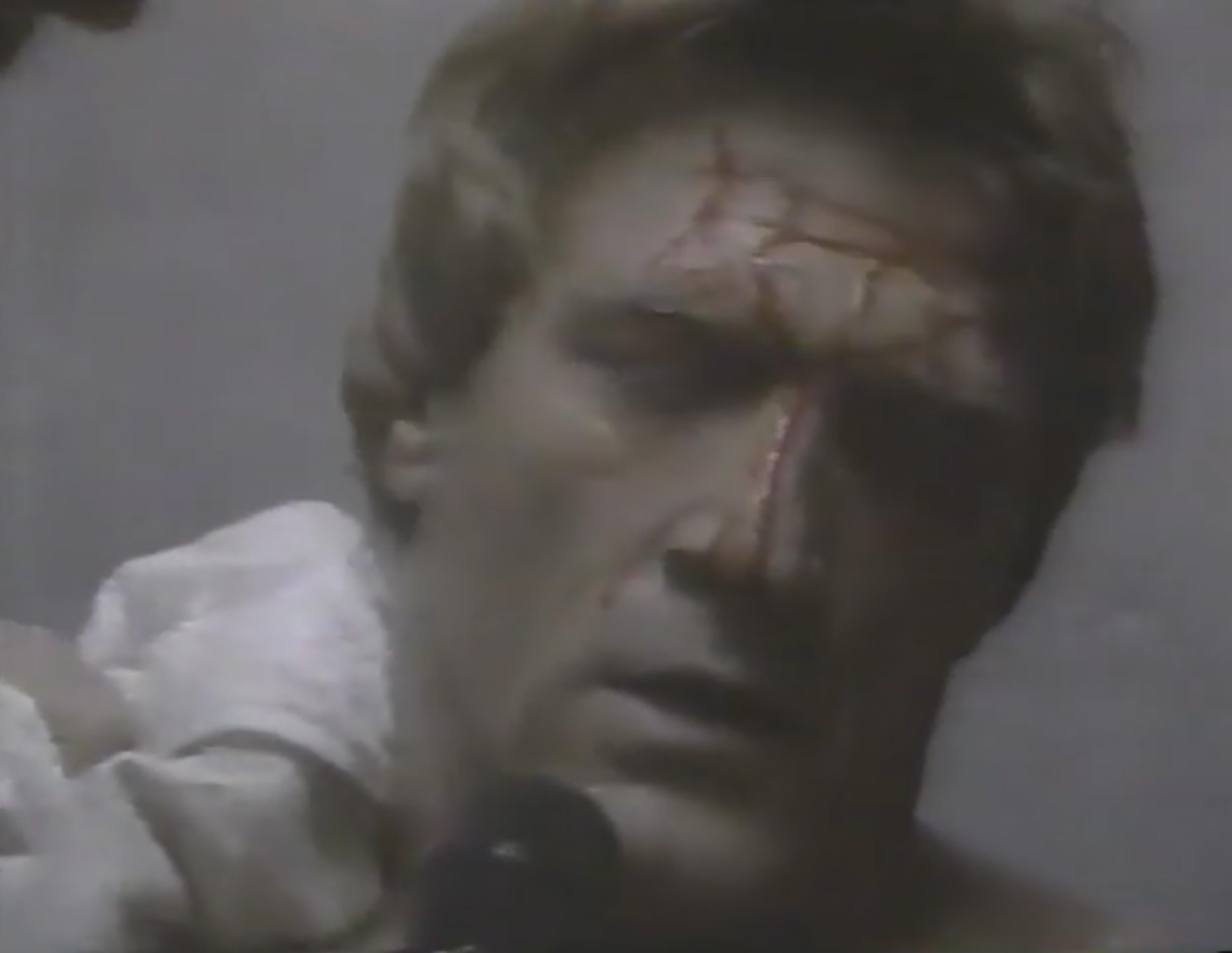 Commercial for Gold's Gym airs with all the glorious celebrities I provided in a previous reflection.
Promo for the "ask the wrestlers" airs.
Promo #3 for UWF merchandise airs.
Due to the attack of Orndorff and the amount of TV time used to capture it, Larry Zbyszko's match has been postponed to next week. I can only imagine what Zbyszko's reaction to that was.
Match 5: Nikita Koloff versus Ken Patera
Highlights:
Nikita dropkicked Patera who was surprised that he was taken off his feet.
When the Reseda faithful chanted "Ni-ki-ta," Patera gave their hero a cross corner whip followed by a corner clothesline.
WE'RE OUTTA TIME!
Rating: TBD
Summary: The finish to this match will air on next week's show.
Commercials for ADT and the Foster Care Network featuring Savion Glover air. For those who are unaware, Glover is a talented tap dancer.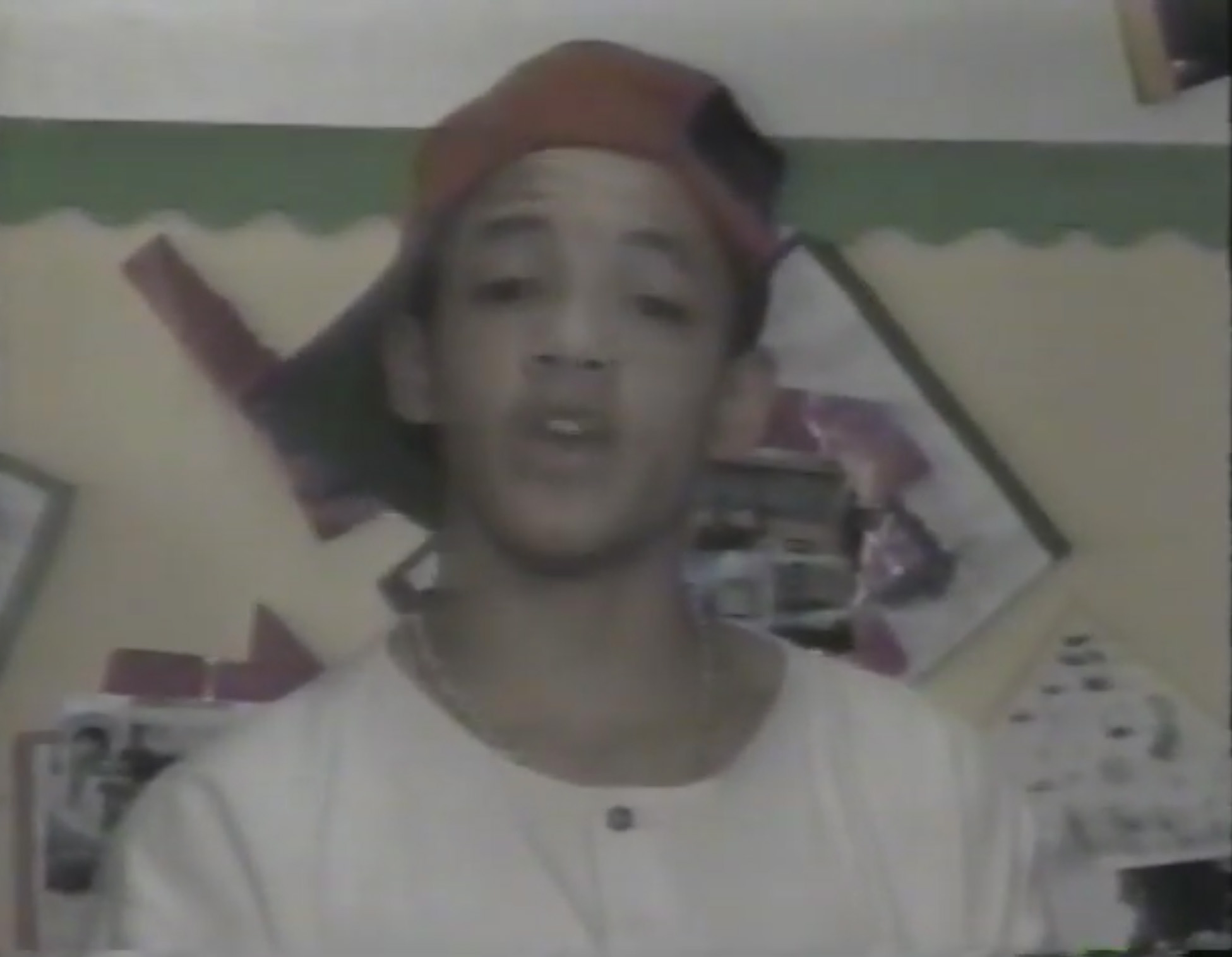 Catch the New Jersey Devils as they face the L.A. Kings on Tuesday night. Unfortunately, they lost 5-4.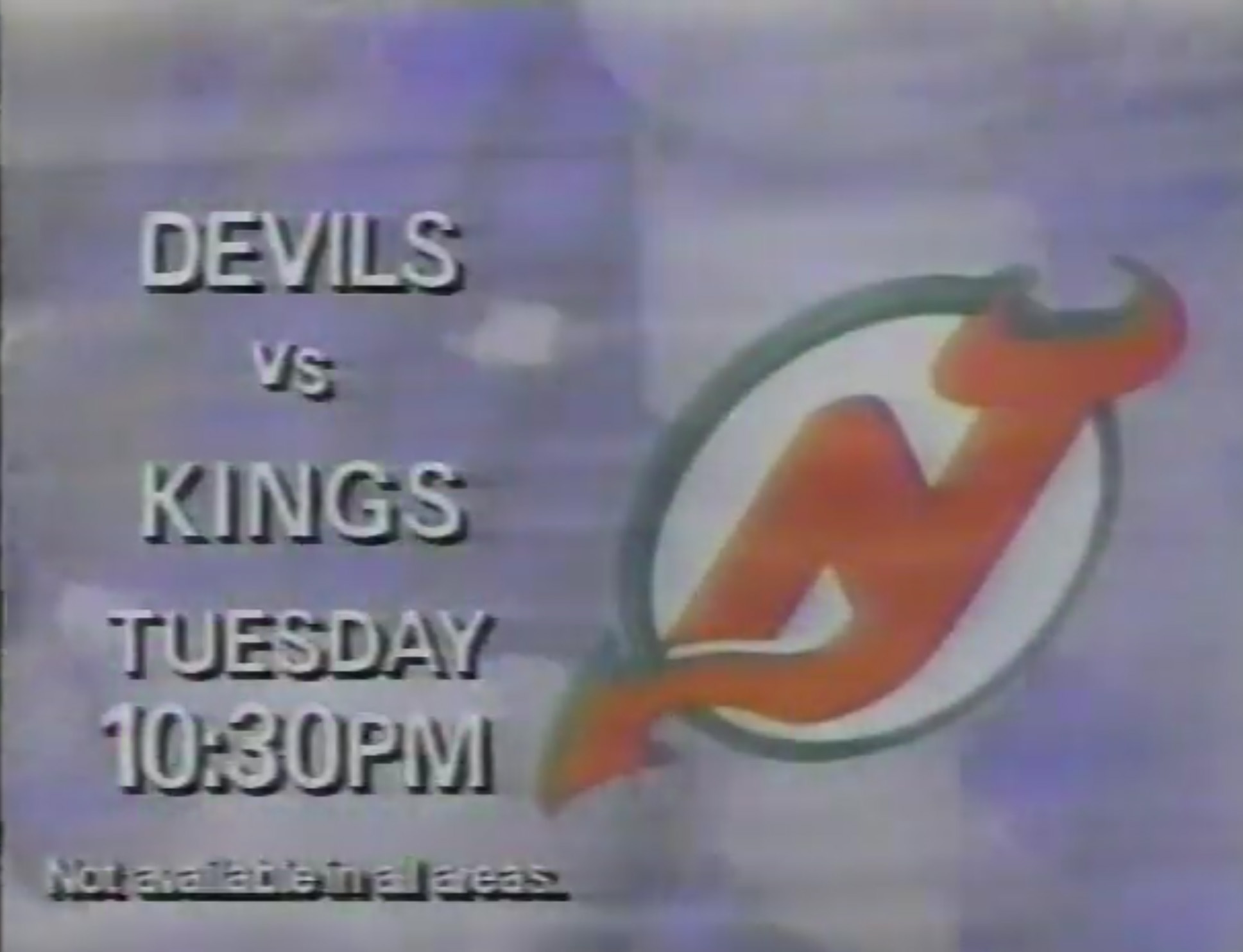 Conclusion: Finally, the show offers us a meal with some meat on the bone. In other words, they presented an angle to further the feud between Orndorff and Williams. So much so, in fact, that the main event got chased off the end of the telecast.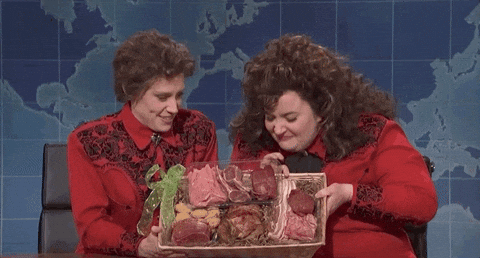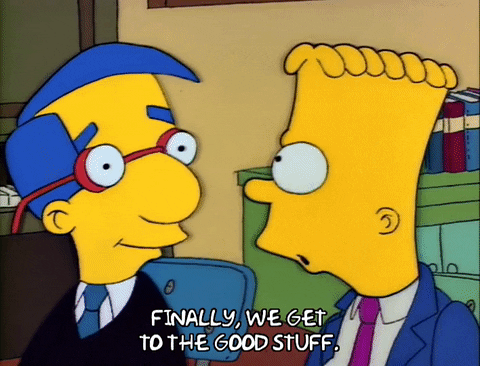 Next week, we have a tag team feature match! "Chief" Jay Strongbow and David Sammartino battle Cactus Jack and "Wildman" Jack Armstrong.
TV Rating: NONE
Stay tuned for UWF 11-26-90!
Comments? Suggestions? Send them to me at rsg@rockstargary.com and follow me on Twitter (@rockstargary202).
Custom Search