WELCOME TO ROCK STAR GARY REFLECTIONS!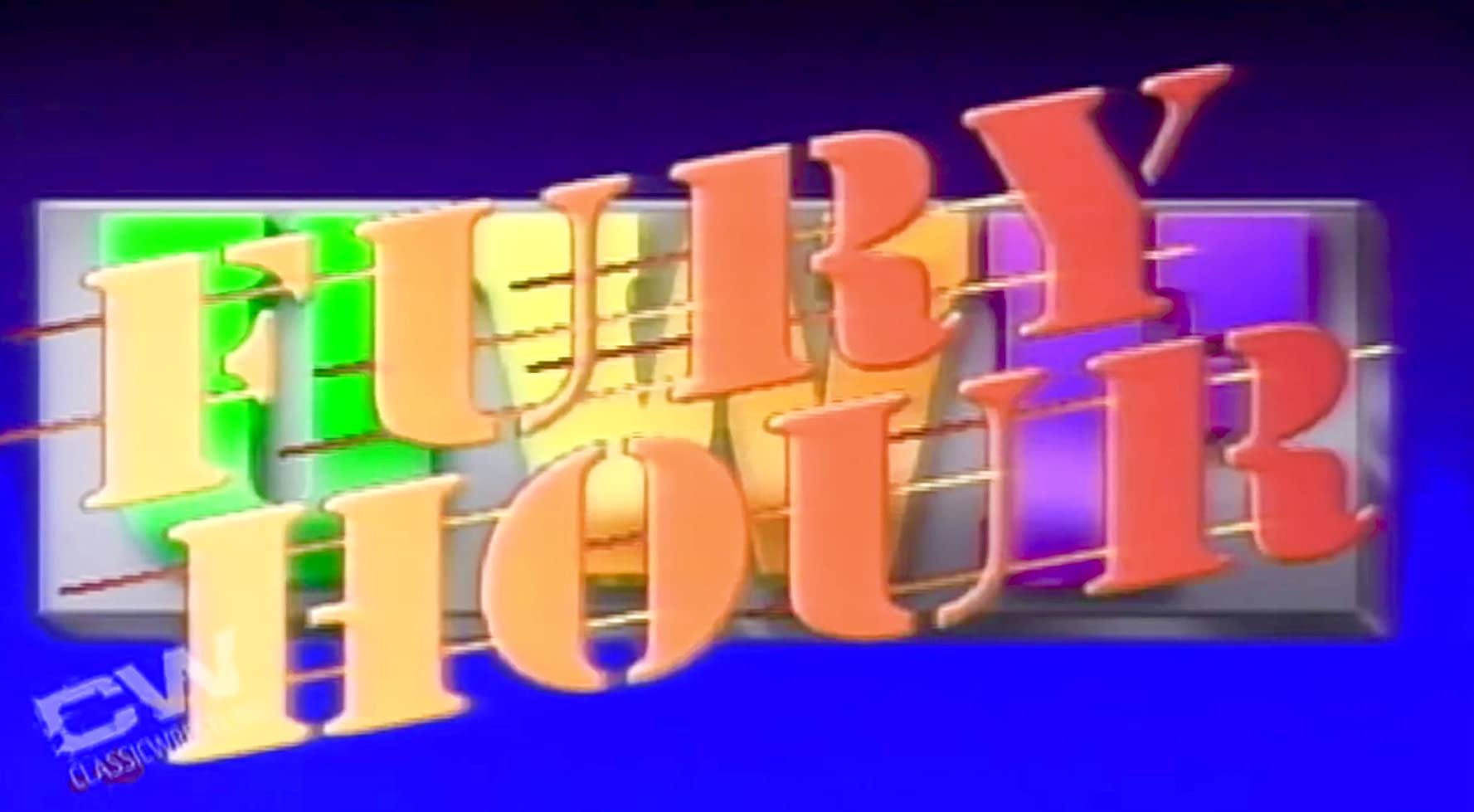 UWF Fury Hour 10-22-90
Taped from Reseda, CA
Airdate: October 22, 1990 (taped 10/11)
Attendance: 125 (oh no!)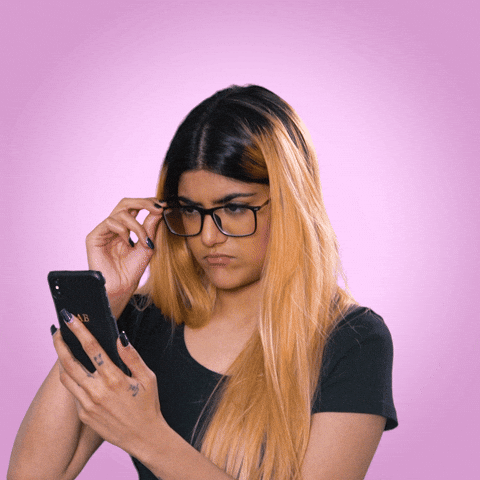 Hosted by Herb Abrams and Bruno Sammartino
Who has invaded the UWF this week? Can David survive a no-DQ match against Cactus? And how will Orndorff fare against one of his old nemeses? Let's find out!
Opening montage.
Match 1: Ivan Koloff versus Stephen DeLeon
Highlights:
For those unaware, DeLeon spent the bulk of his career in the WWF.
Ivan delivered a back elbow and attempted a back drop.
When DeLeon countered with a sunset flip, Ivan supplied him with a knuckle sandwich.
Ivan gave him a cross corner whip, but DeLeon leaped to the second turnbuckle.
As DeLeon attempted a cross body block, it appeared that he just fell.
Ivan hit a knee drop and followed with some Russian hammers.
After he tossed DeLeon to the floor, Ivan joined and rammed him face-first into a wooden chair.
He then CRACKED DeLeon with a wooden chair shot and made him taste the steel railing. It must have tasted like the Rustic Rosemary at Urbane Café.
With DeLeon on the apron, Ivan guillotined him with the top rope.
He then hooked a rope-assisted abdominal stretch and followed with a pair of leg drops.
While he rammed DeLeon's face into the mat twice, he provided DeLeon with a running guillotine.
He then mounted the top turnbuckle and launched a Russian sickle.
1-2-3.
Ivan won in 6:13.
Rating: ½*
Summary: Extended showcase match for Ivan.
After the match, Ivan whips DeLeon with his Russian chain and shoves down the anonymous referee. He then calls out Nikita over the microphone. I'm sure it wasn't for reservations to this place.
Commercial for Didiseven. Get two for $19.95 plus shipping and handling.
Match 2: The Bounty Hunter (w/ John Tolos) versus Michael Moore
Highlights:
For those unaware, Hunter was portrayed by Tim Patterson. Perhaps he got banned from baseball due to his "spitball."
Also, this is not the Mike Moore who portrayed the Motor City Madman in WCW.
Tolos interfered to trap Moore in the corner, and Hunter delivered a running powerslam for 2.
As he slammed Moore, Hunter followed with a forearm smash.
He then dropkicked Moore and supplied him with a spinebuster.
When he splashed Moore, Hunter pinned him.
Hunter won in 2:37.
Rating: DUD
Summary: Showcase match for Hunter. I'm surprised he didn't pick him up once or twice.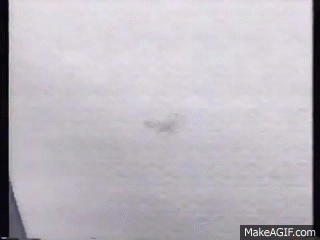 After the match, Tolos promises that this is "just the beginning." He then tosses Moore down to the floor before serving him some souvlaki.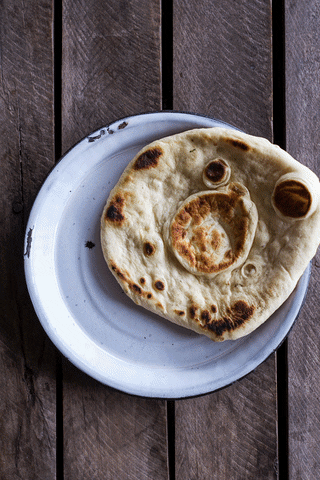 OK, I made that last part up.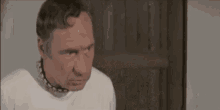 Match 3: Nikita Koloff versus Riki Ataki
Highlights:
For those curious, Nikita was fresh off his stint in the AWA.
Nikita was sporting some rib tape, so he must have been consulting with struggling rookie DDP.
When Ataki gave him a cross corner whip, he ate boot on his follow-through.
Nikita hip-tossed Ataki before providing him with a back elbow.
As he gave Ataki a cross corner whip, Nikita followed with a running back elbow.
He then DECIMATED Ataki with a Russian sickle.
1-2-3.
Nikita won in 90 seconds.
Rating: DUD
Summary: Showcase match for Nikita.
After the match, Ivan storms the ring and hammers Nikita in the back with his chain. He then whips Nikita with it before leaving. Perhaps a Russian chain match is in the offering?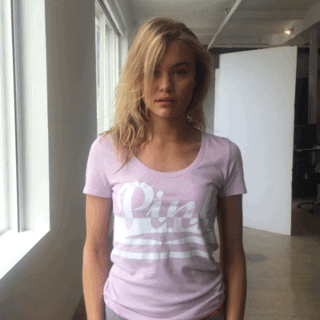 Promo for UWF merchandise. Get yours TODAY!
David cuts a promo.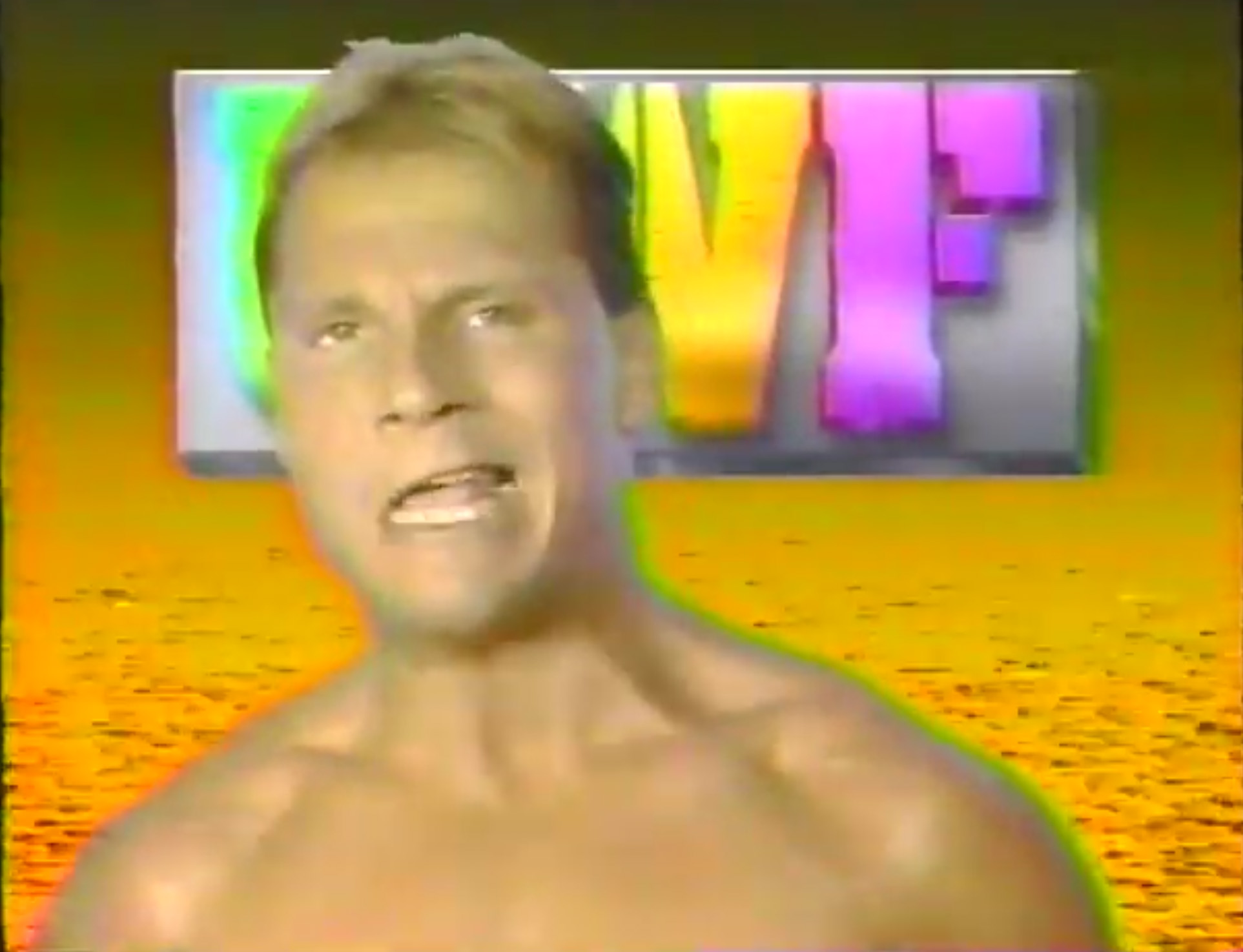 Cactus rebuts with a much better promo.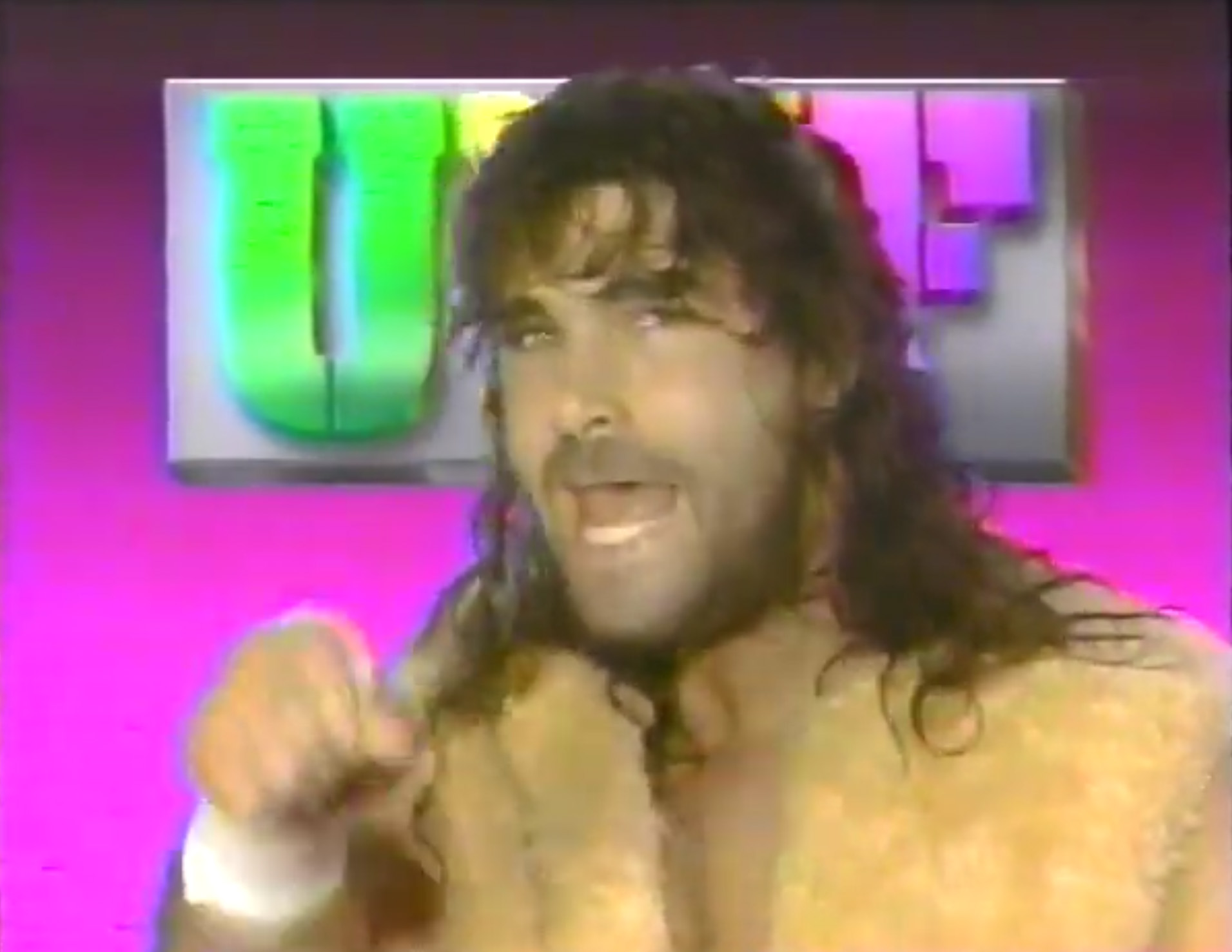 Promo #2 for UWF merchandise featuring Orndorff instead of Blair.
Match 4 (no-DQ): Cactus Jack versus David Sammartino
Highlights:
This is a rematch from the 10/1 episode when Cactus got disqualified for nailing an official.
As Cactus attacked before the bell, he gave David a cross corner whip followed by a back drop.
He then tossed David down to the floor, joined, and clobbered him with a running elbow smash.
When Cactus made a second attempt, David backdropped him on the concrete floor. OUCH!
David then SMACKED Cactus with a wooden chair, tossed him back into the ring, and booted him in the midsection.
After he rammed Cactus face-first into the mat, David delivered a pair of running knee drops.
Cactus then supplied David with a punch straight down I-5 to San Diego.
While Cactus crotched him with the top rope, David's left knee got caught on the top rope.
Cactus released David, joined him on the floor, and tossed a plastic garbage can at him.
As he rammed David face-first into the platform next to the ring, Cactus rammed him face-first into the mat.
He then split David's uprights, but David rebounded with a series of rights.
When David gave him a cross corner whip, Cactus exploded with a shot with a foreign object.
Putting his feet on the ropes, Cactus pinned David at 7:20. SNEAKY!
Rating: **
Summary: Cactus looked like a giant next to David and took him to school here.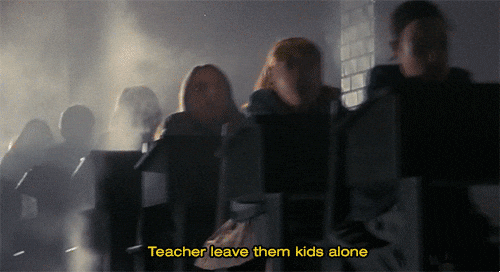 Commercial for the Hair Club for Men! Also, get your tickets for exciting New Jersey Nets basketball at Brendan Byrne Arena at the Meadowlands. But don't forget to catch the NHL on SportsChannel. I wonder if former Nets owner Mikhail Prokhorov knew about the Nets' sponsorship of the Koloffs.
Ivan cuts a promo on Nikita.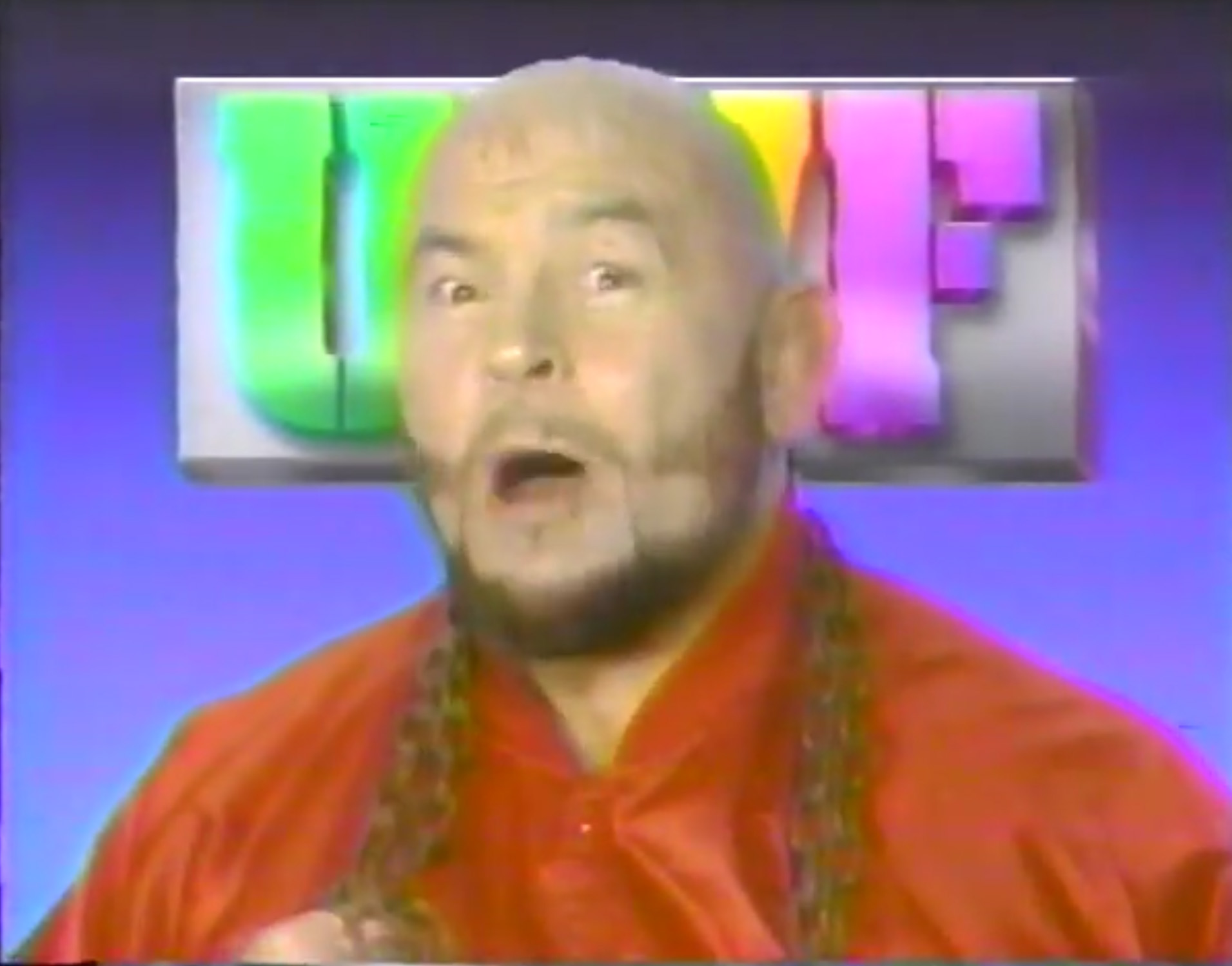 Nikita rebuts.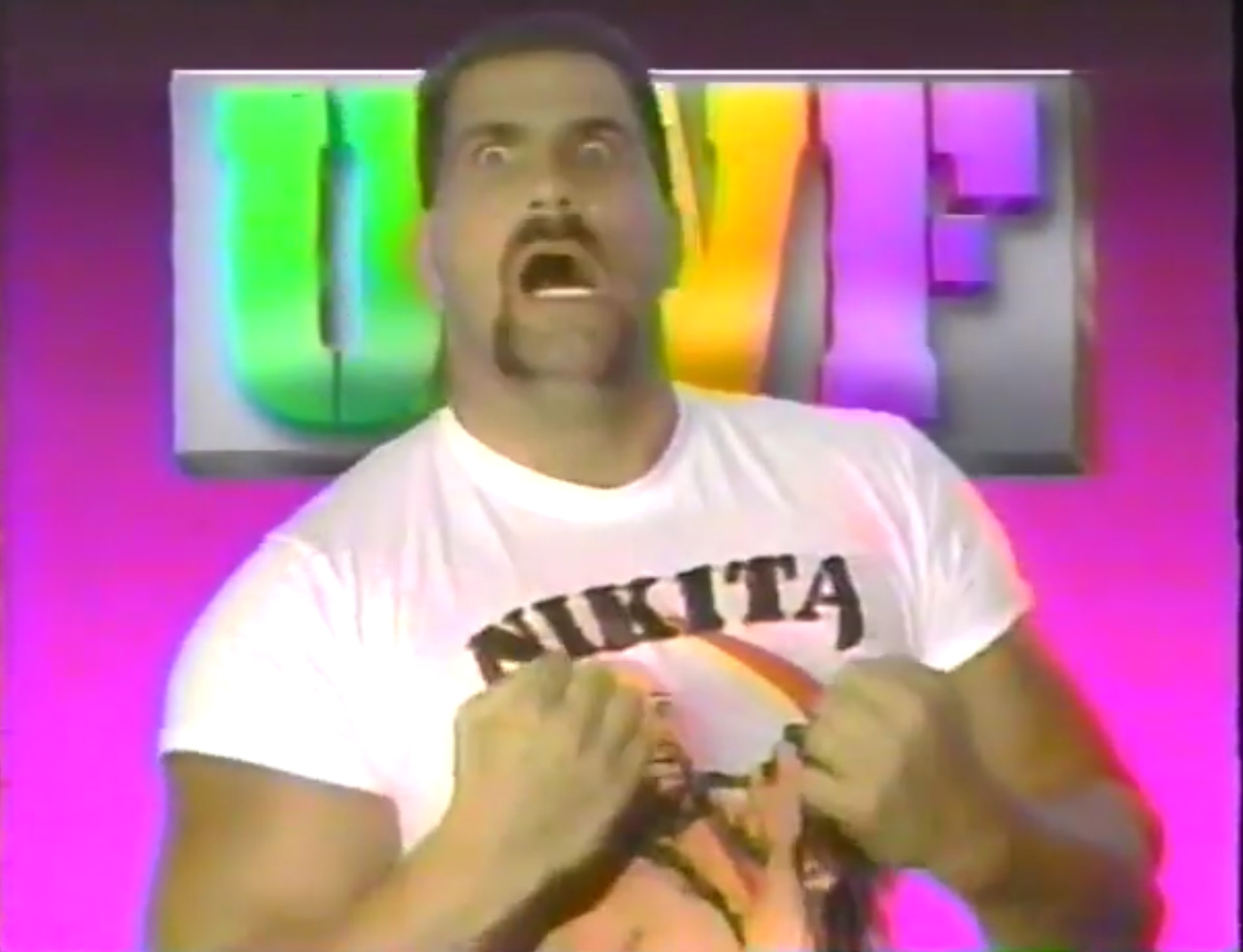 Match 5: Ken Patera versus Robbie Allen
Highlights:
For those unaware, Allen, much like DeLeon, spent the bulk of his career in the WWF.
Patera slammed Allen while the Reseda faithful chanted "jail-bird" at him.
When Bruno provided HIS commentary on Patera's legal problems, Patera tied Allen to the Tree of Woe.
He then delivered a back elbow and clotheslined Allen.
As he rammed Allen face-first into the mat, Patera slammed him again.
Patera then applied a full nelson, and Allen submitted at 4:20.
Rating: DUD
Summary: Showcase match for Patera. While Patera was well-built, Allen looked like he couldn't spell gym because he was so scrawny.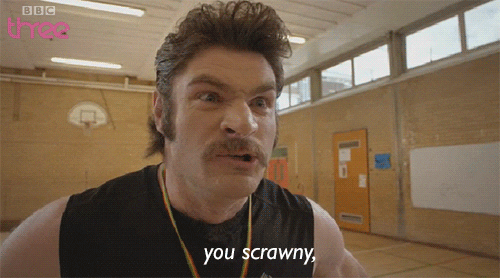 After the match, Patera runs down the Reseda faithful.
CAPTAIN LOU'S CORNER: Albano interviews Patera who claims to be the world's strongest man. However, when he runs down Bruno, Albano sticks up for the longest-reigning WWF champion. They argue about who fired whom, and neither respects the other.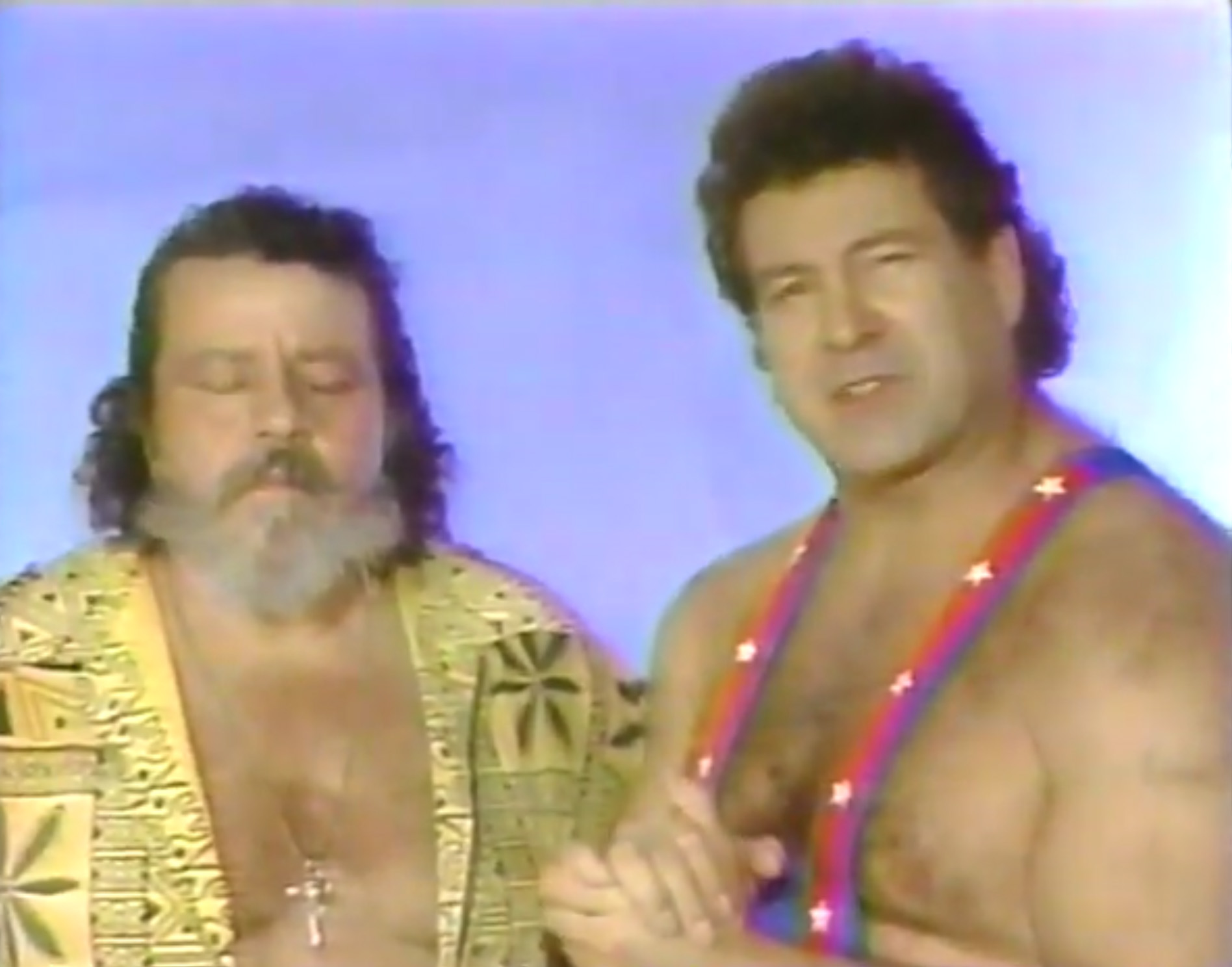 Promo #3 for UWF merchandise. Get yours TODAY!
Billy Jack Haynes cuts a promo.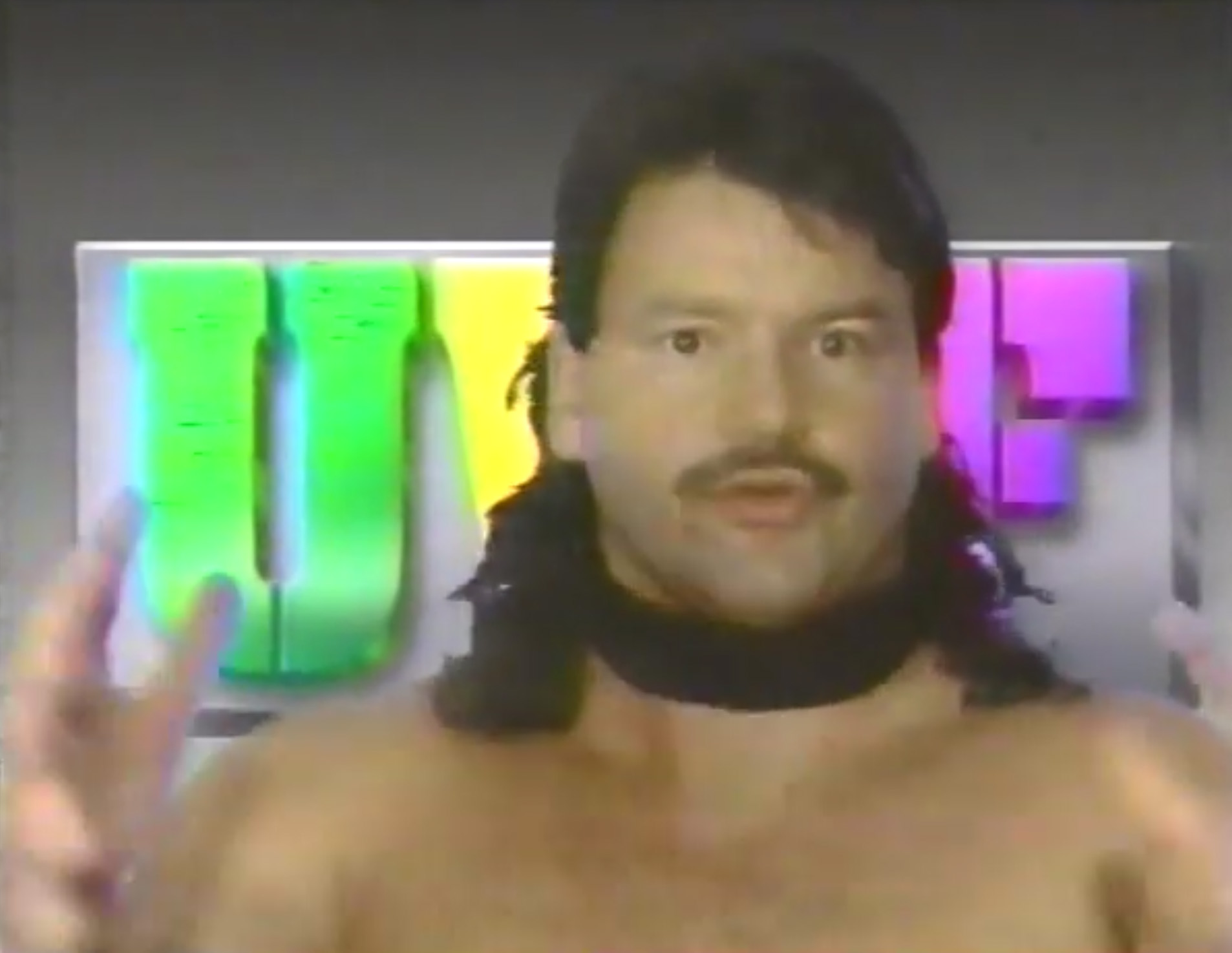 Promo #4 for UWF merchandise. Get some new sponsors, Herb!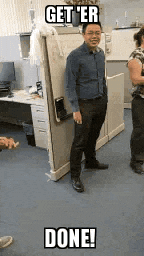 Next, the Viking, portrayed by Finland's greatest wrestler Tony Halme, cuts his own promo.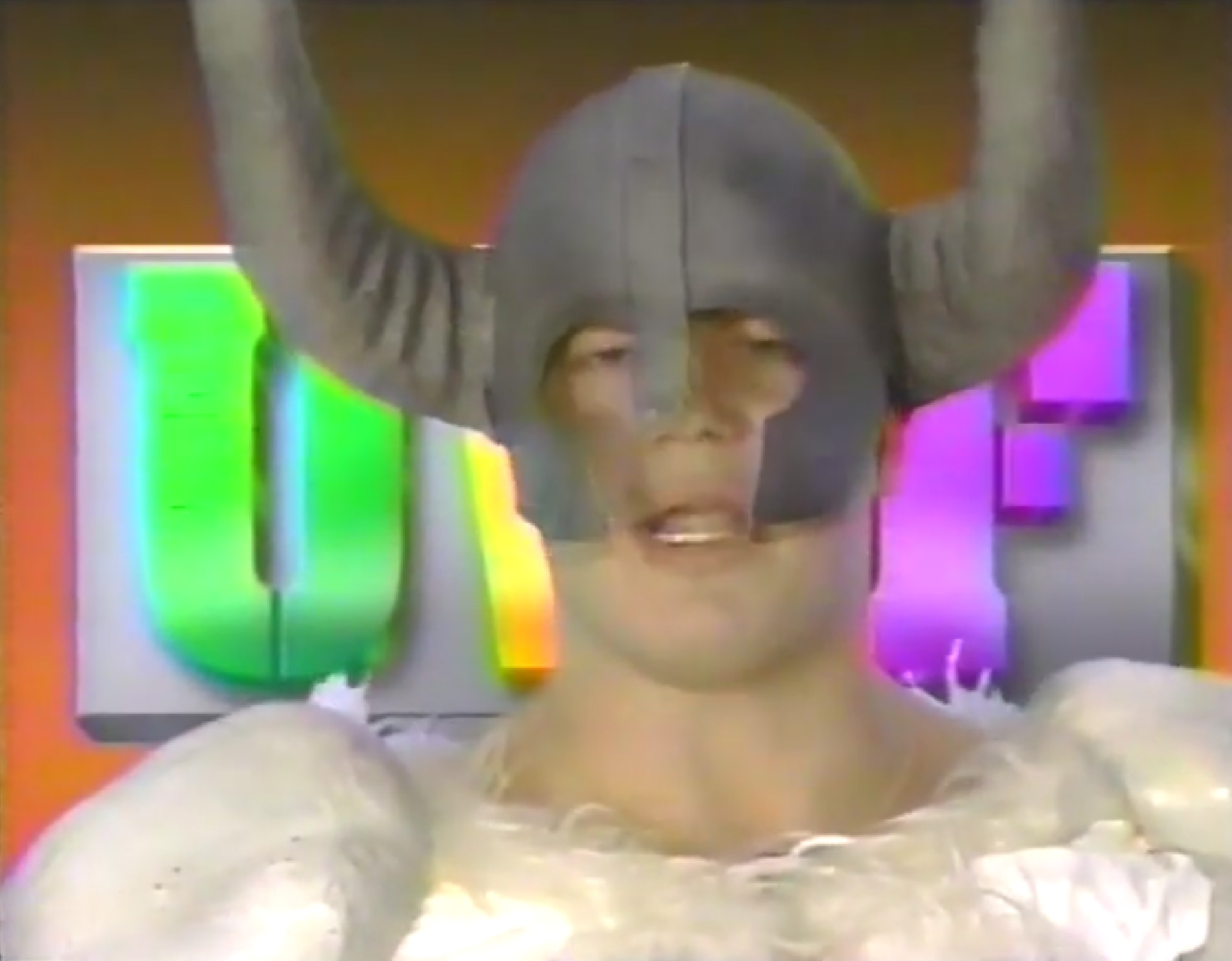 Match 6: "Mr. Wonderful" Paul Orndorff versus "Cowboy" Bob Orton
Highlights:
If you can believe it, Orton came to the ring to the theme from Bonanza.
In stark contrast, Orndorff entered to "Can't Touch This" by MC Hammer.
Orton countered a back drop with a backslide and got 2.
As Orton attempted a slam, Orndorff blocked it and slammed him.
The Reseda faithful began to chant "Won-der-ful," but their hero fell for Orton's shenanigans.
When Orton clotheslined him, he followed with a knee drop.
Orndorff rebounded with a pair of shots to the midsection followed by a knee lift.
After he gave Orton a cross corner whip where Orton almost HIT THE POLE, Orndorff clotheslined him.
He then landed an elbow smash and rammed Orton face-first into the mat.
During a shoulder block sequence, Orndorff side-stepped Orton and tossed him over the top rope to the floor.
Although Orndorff prevented Orton from returning to the ring, referee Jesse Hernandez counted Orton out.
Orndorf won by countout at 7:34.
BOOOOOOOOOOOOOOOOOOOOOOOOOO!
Rating: *
Summary: Bogus finish to a match that had a lot going for it. Hopefully, we'll see a rematch soon.
After the match, Orton claims shoddy officiating and will file a "formal complaint."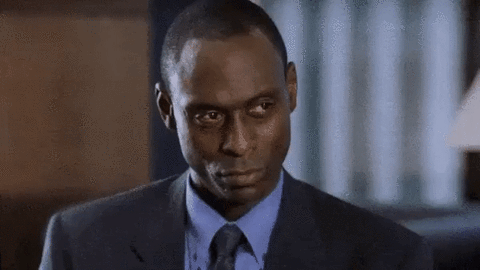 If you need a car, call 1-900-HOT-AUTO. New York Telephone has you covered. In November, Also, SportsChannel has the NJ Nets, NJ Devils and NY Islanders hockey, "metro college football," and Halls of Fame: Willie McCovey.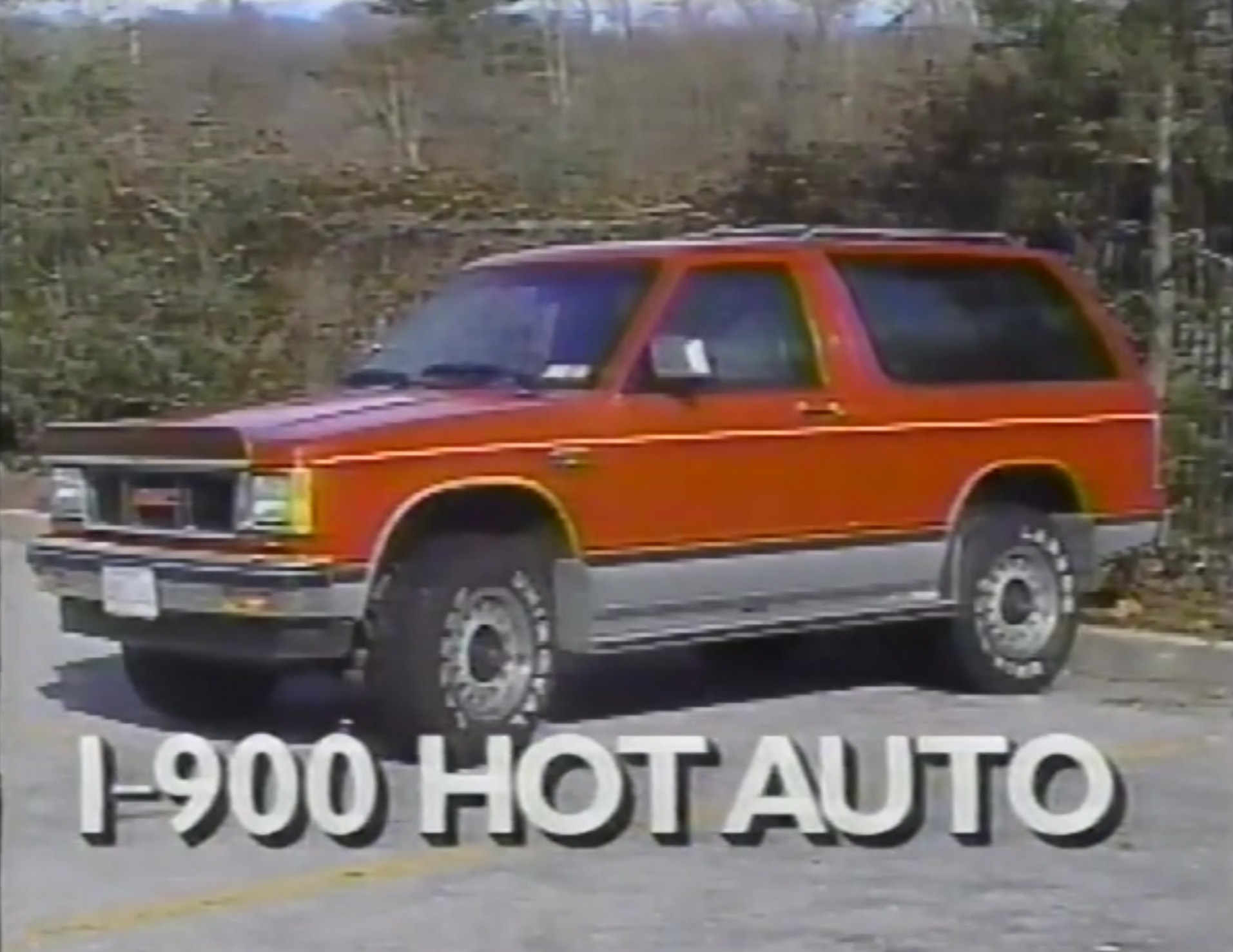 Conclusion: Well, that main event fell flat, but the war between the Koloffs at least looks good on paper. Patera was past his prime before he left the WWF in 1988. Both the Viking and Bounty Hunter appear to be new stars on the horizon for the UWF, so let's hope they pan out.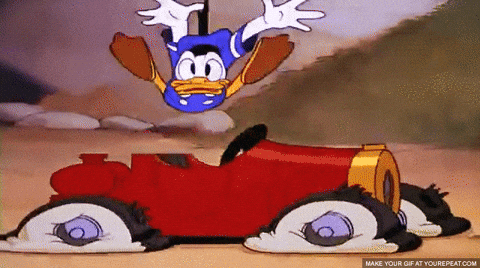 Next week, B. Brian Blair wrestles the Bounty Hunter, and the Koloffs will battle one another. Have your vodka handy.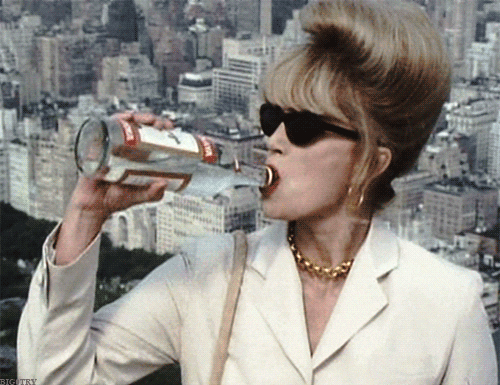 TV Rating: NONE
Stay tuned for UWF 10-29-90!
Comments? Suggestions? Send them to me at rsg@rockstargary.com and follow me on Twitter (@rockstargary202).
Custom Search