WELCOME TO ROCK STAR GARY REFLECTIONS!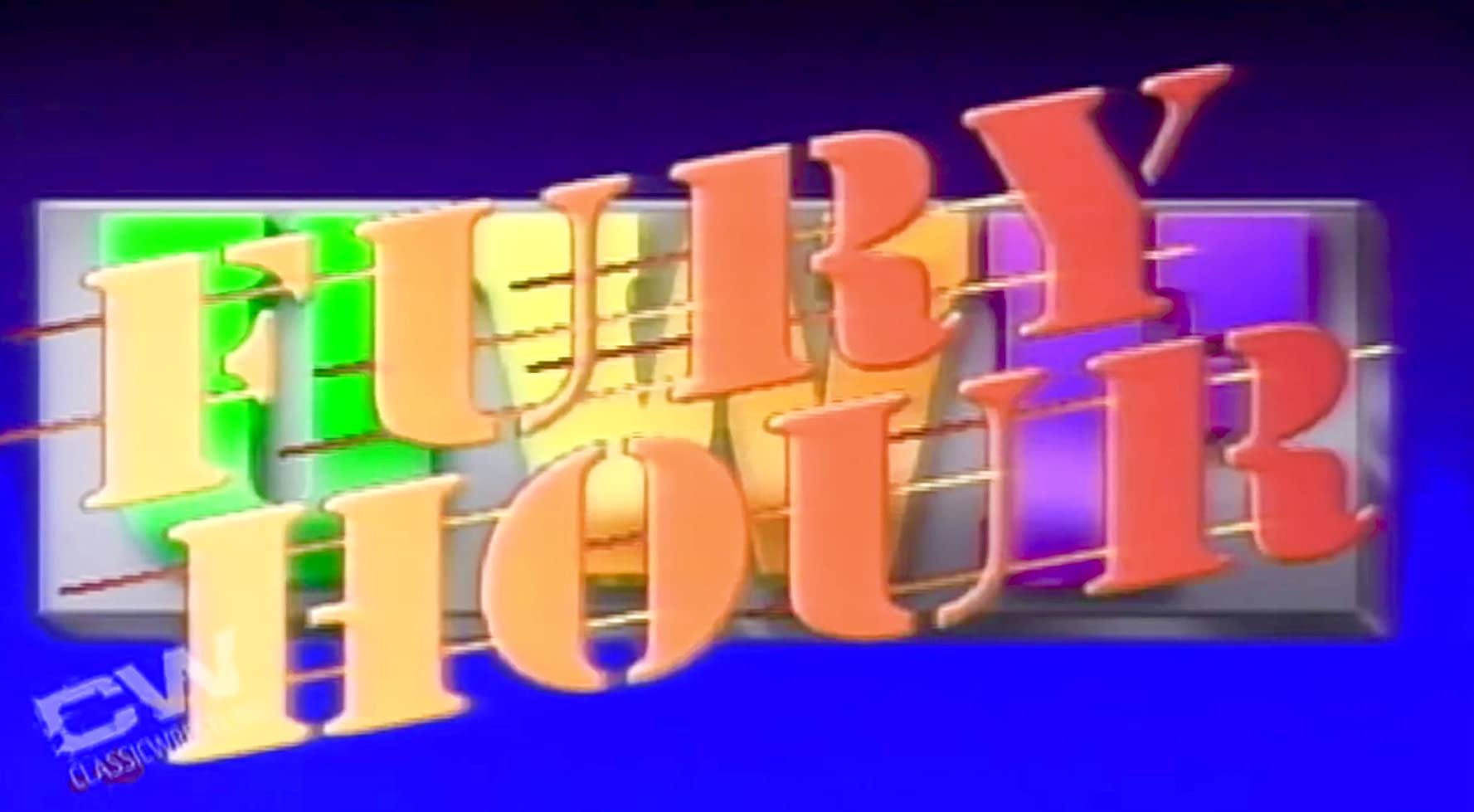 UWF Fury Hour 09-02-91
Taped from Ft. Lauderdale, FL
Airdate: September 2, 1991 (taped 07/20)
Attendance: 300
Hosted by Craig DeGeorge and Bruno Sammartino
Who will be Fire Cat's mystery partner against the Blackhearts? What's new with Mr. Red? Will this show be any better than last week's stinker? Let's find out!
Opening montage.
Call the LegendLine NOW!
Get the Beach Brawl program!
Catch Freddy's Dead: The Final Nightmare in theaters starting 9/13.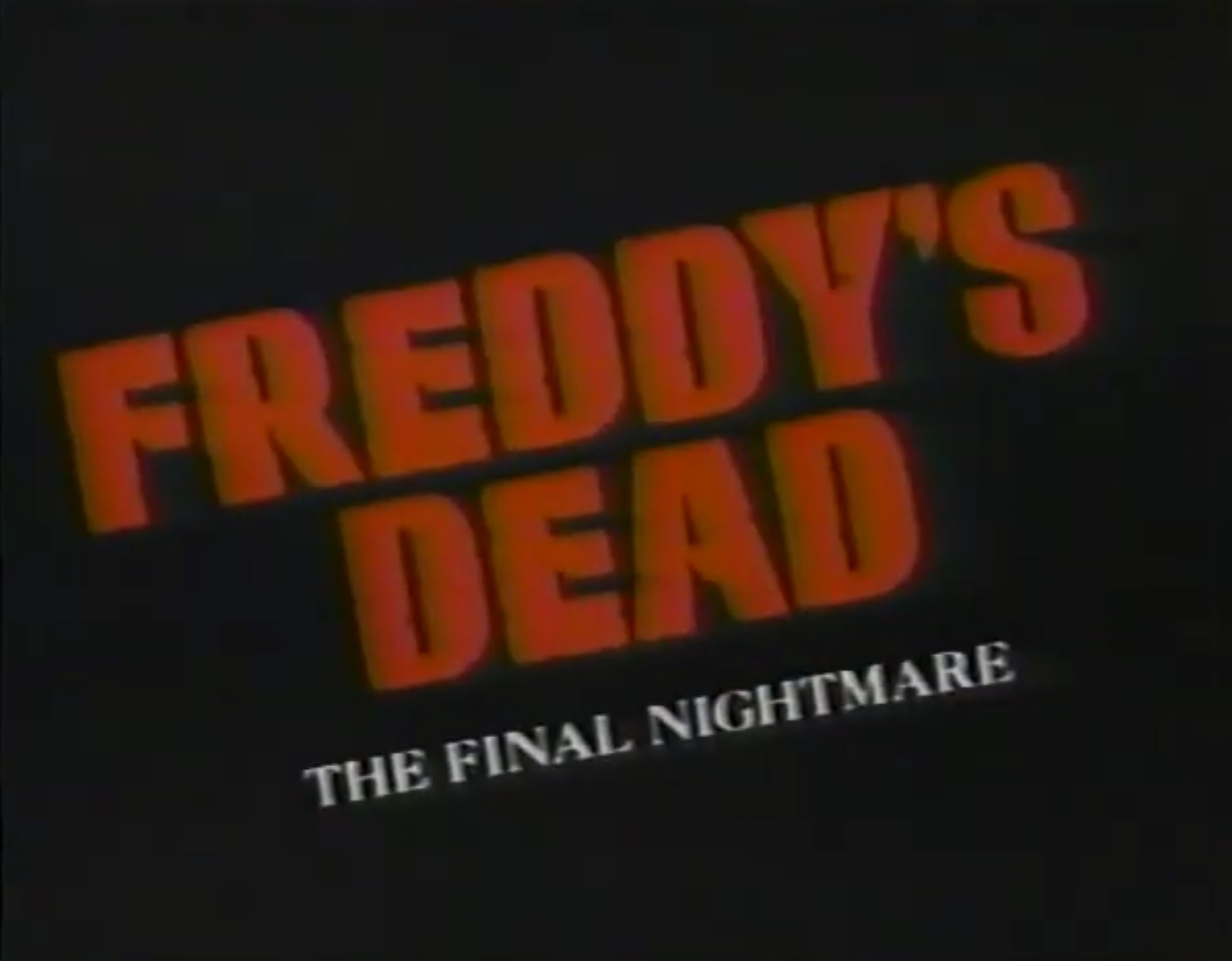 Purchase Head & Shoulders or be considered a flake by all your peers.
Watch Olympic Showcase only on SportsChannel!
Players Club International will save you big!
Call the Captain Lou hotline!
Match 1: Jim the Animal & Paul Samson versus Mike Lauria & the Nightmare
Highlights:
For those unaware, this was Lauria's sole pro wrestling match.
Also, the Nightmare was NOT Randy Colley from Bill Watts' UWF.
Samson gave Nightmare a cross corner whip that was not sold well.
When Nightmare reversed a cross corner whip, he ate boot on his follow-through. Methinks they repeated the spot.
Samson slammed Nightmare who rebounded with a clothesline.
As Lauria tagged in, he scored with a back elbow to Samson.
He landed an elbow drop but missed a second attempt.
Meanwhile, the Animal found a bag of candy and tossed it to the younger members of the Ft. Lauderdale faithful.
Samson returned the Animal to their corner and tagged him in.
After the Animal supplied Nightmare with an elbow smash, he followed with a back elbow.
Samson tagged in, and the Zookeepers offered some Midnight Express magic with a drop toe hold/elbow drop combo albeit not as fluid.
While the Animal tagged in, he hoisted Nightmare atop the top turnbuckle, military-pressed him, and finished with a backbreaker.
Samson tagged in, and the Zookeepers double-clotheslined Nightmare.
When Samson rammed Nightmare face-first into the mat, the Animal tagged in.
He mounted the top turnbuckle, leaped, and jammed Nightmare head-first into the mat.
As the Animal tombstoned him, Samson tagged in and pinned Nightmare with one foot at 5:40.
Rating: *
Summary: Showcase match for Samson and the Animal. Hey! We're already better than last week's atrocity!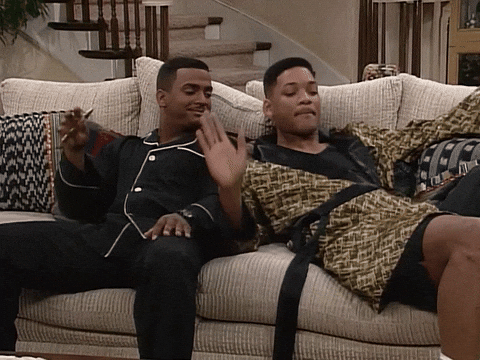 After the match, Lauria berates Nightmare and delivers a DDT. Seeing the chicanery, the Animal grabs Lauria and head-butts him out of the ring.
Get the Best of the UWF for only $119.70 plus $15 shipping and handling. They'll throw Beach Brawl in for FREE.
Purchase tartar control Crest.
Catch college football like nowhere else only on SportsChannel!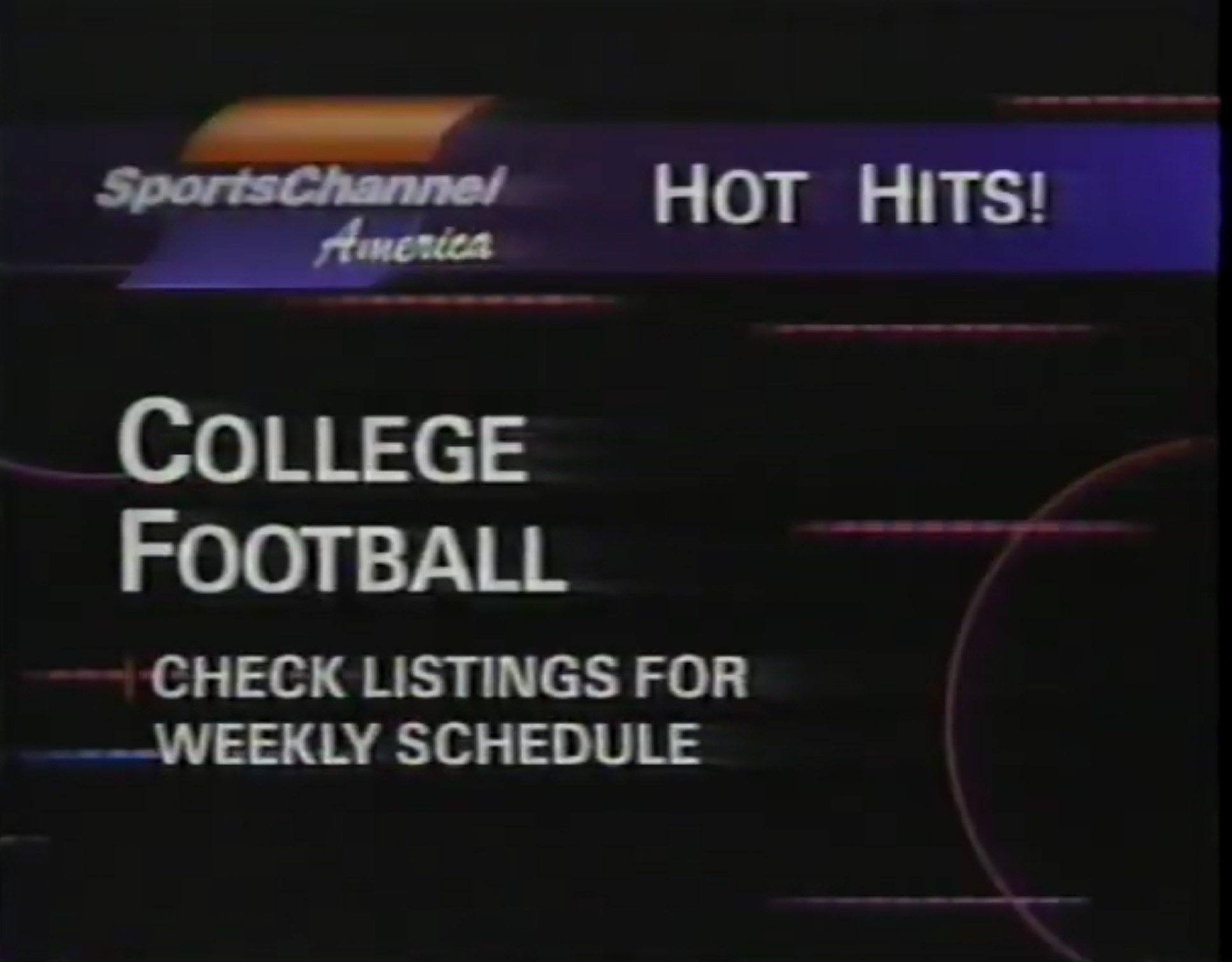 See the UWF LIVE in the Bronx on 9/14!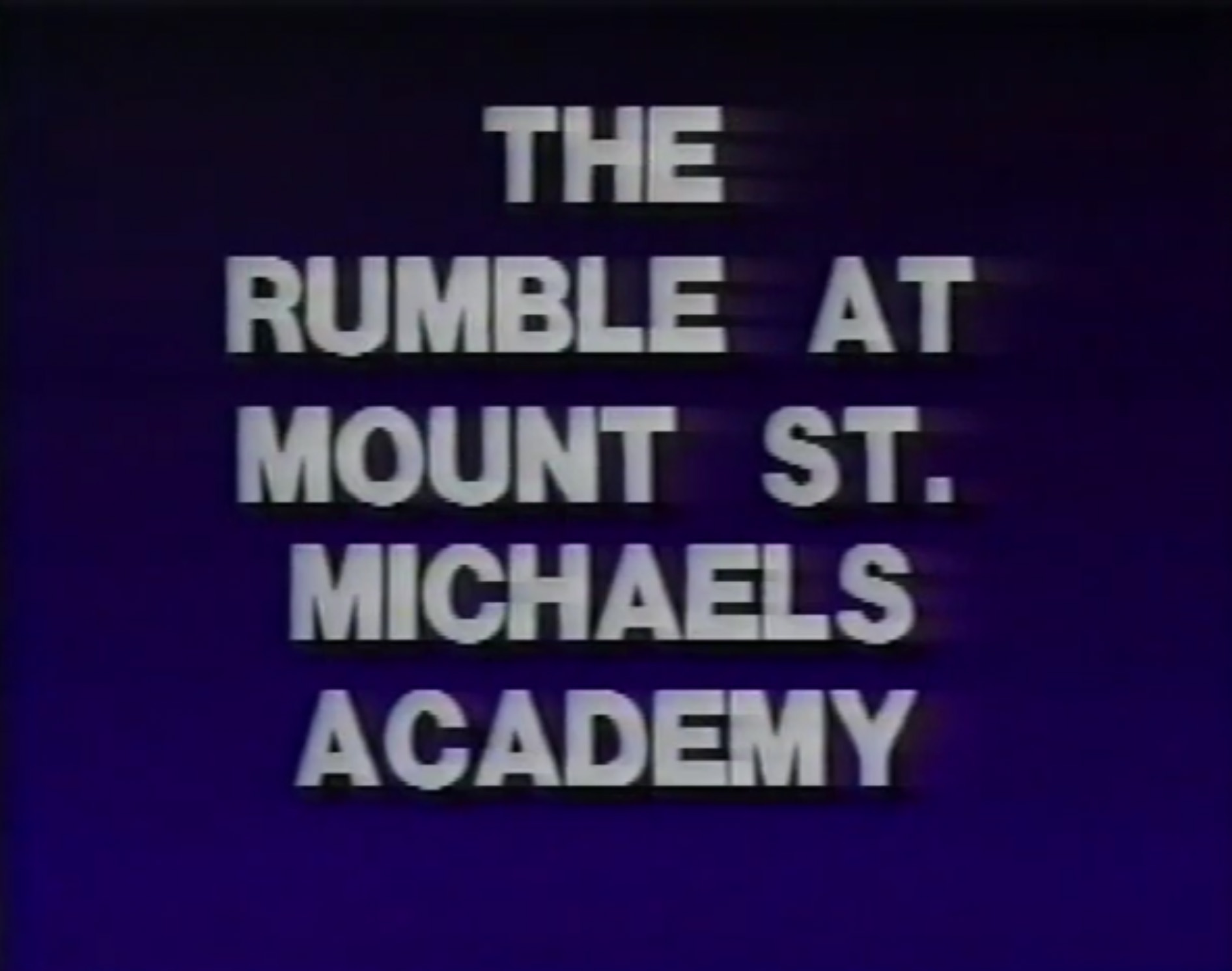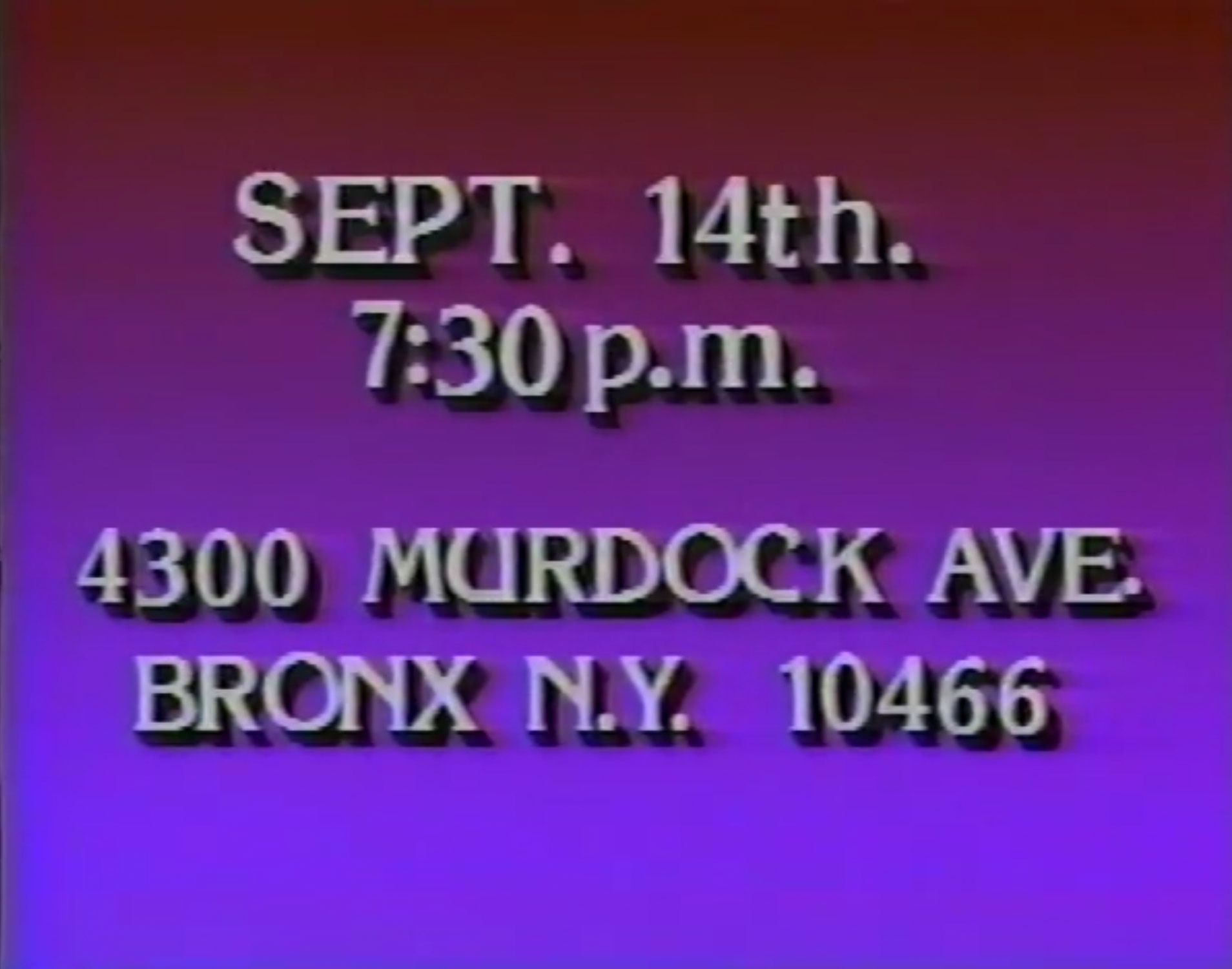 Call the UWF PowerLine NOW!
Match 2: J.R. James (w/ Bobby Rogers) versus David Perry
Highlights:
For those unaware, James made his pro wrestling debut here.
Also, Rogers was portrayed by Michael Rapuano yet claimed to be Buddy Rogers' grandson.
Perry dropkicked James who rebounded with a flying back elbow.
As Perry countered a slam with an inside cradle, he got 2.
He clotheslined Perry and distracted referee Joe Popejoy.
In the meantime, Rogers gave Perry the business at ringside. SNEAKY!
James slammed Perry and followed with a leg drop for 2.
When Perry scored with a lariat, he hooked a belly-to-belly suplex and got 2.
Rogers got up on the apron, but Perry grabbed and nailed him.
After James took advantage of the distraction, he gave Perry a cross corner whip but came up empty on his follow-through.
Perry then landed a superkick and pinned James at 3:58.
Rating: *½
Summary: Perry wins! Good hometown victory for Perry.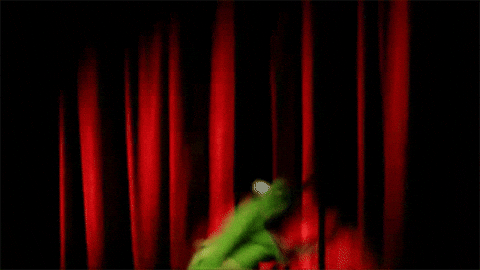 After the match, Rogers enters the ring but eats a clothesline from Perry. With Perry distracted by Rogers, James whips Perry with a bull rope. He then clotheslines and whips Perry with it again. When Perry wins a tug-o-war with him, he clotheslines James. A group of wrestlers arrive to restrain an angry Perry. Methinks redneck James may have taunted Perry with a naughty word.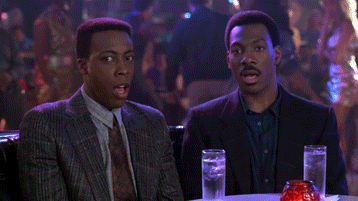 Get your model 1966 Ford Mustang TODAY!
Call New York Telephone for disaster recovery.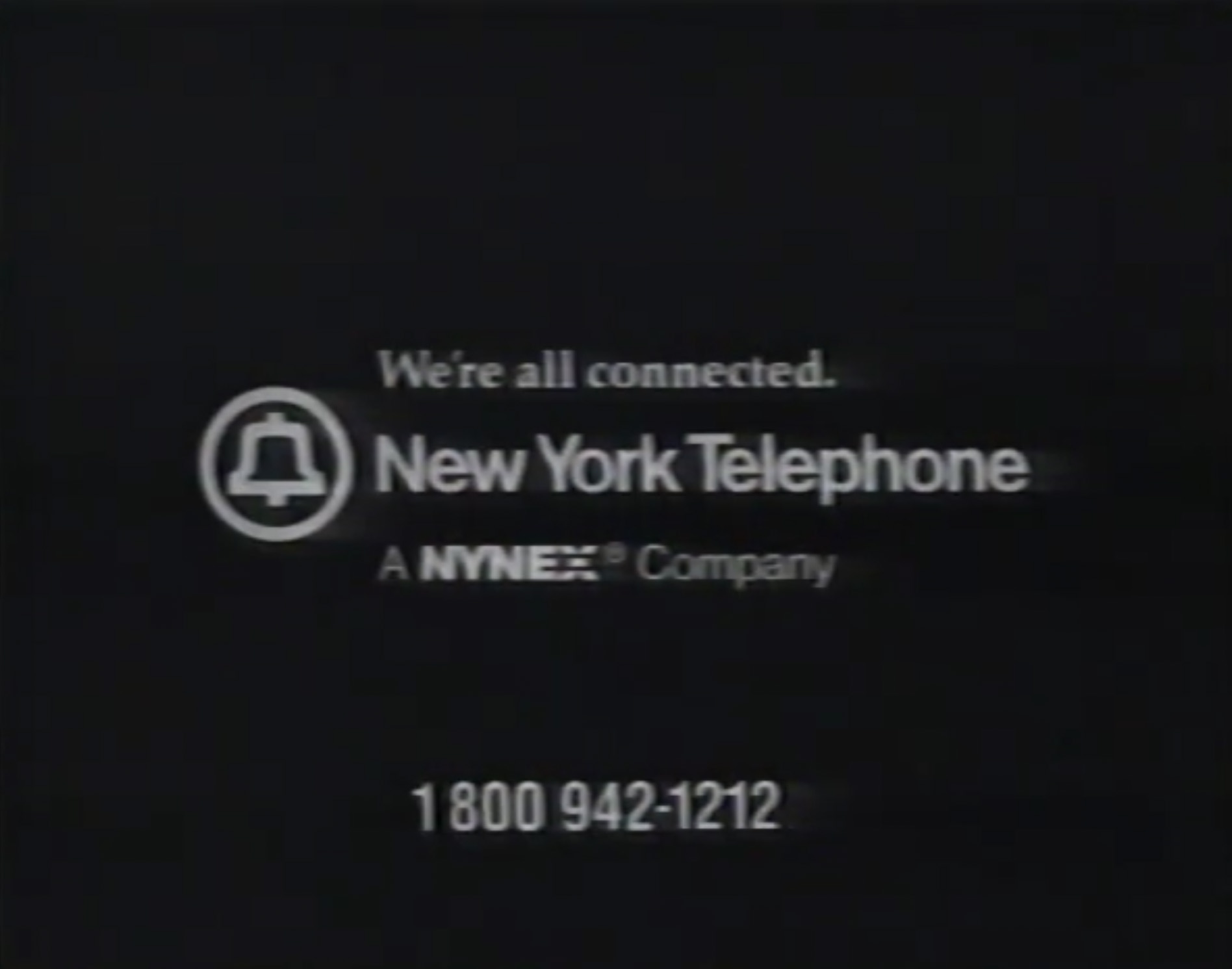 Watch continuing coverage of Canada Cup '91 TONIGHT!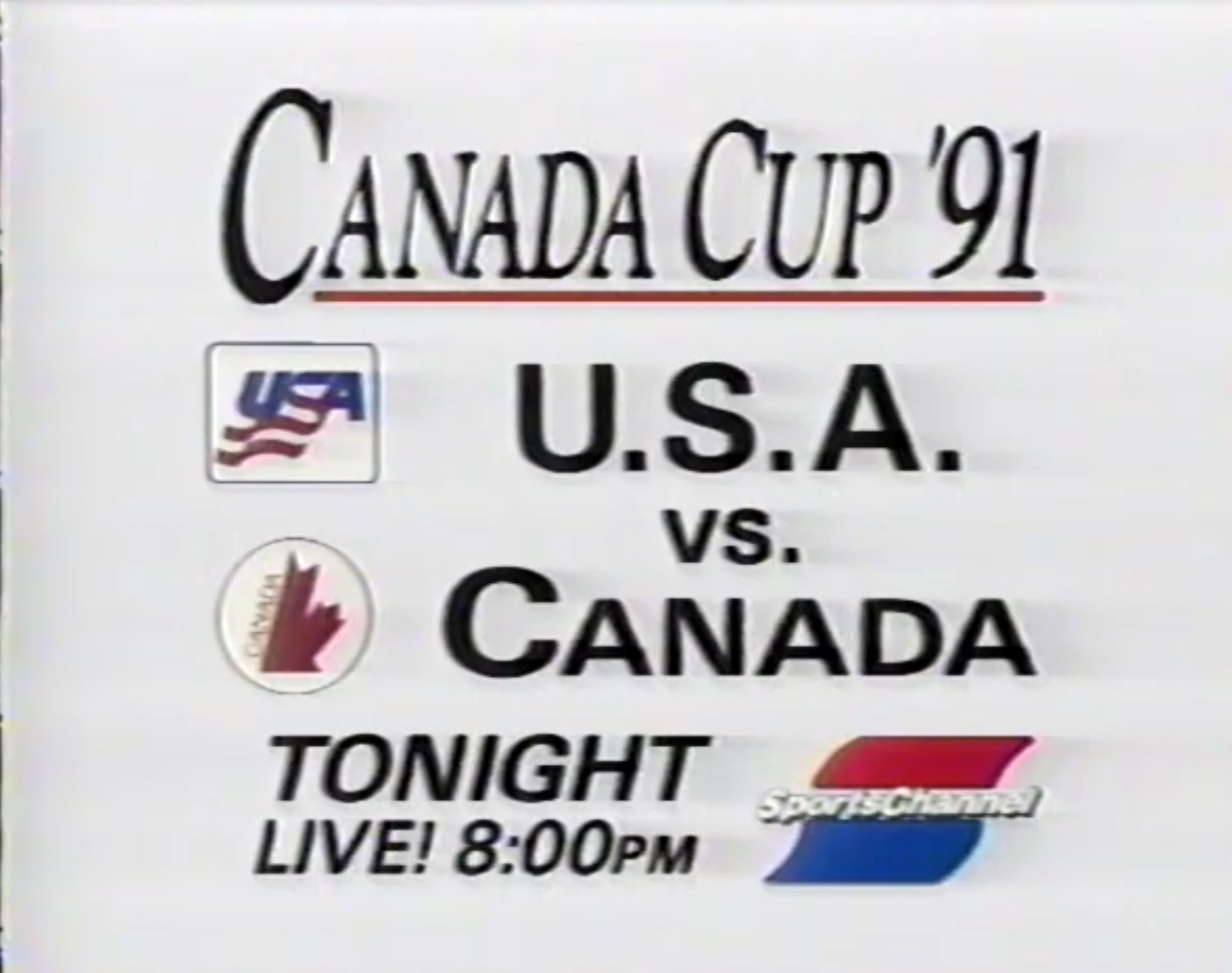 Catch the Islanders and Devils this fall on SportsChannel.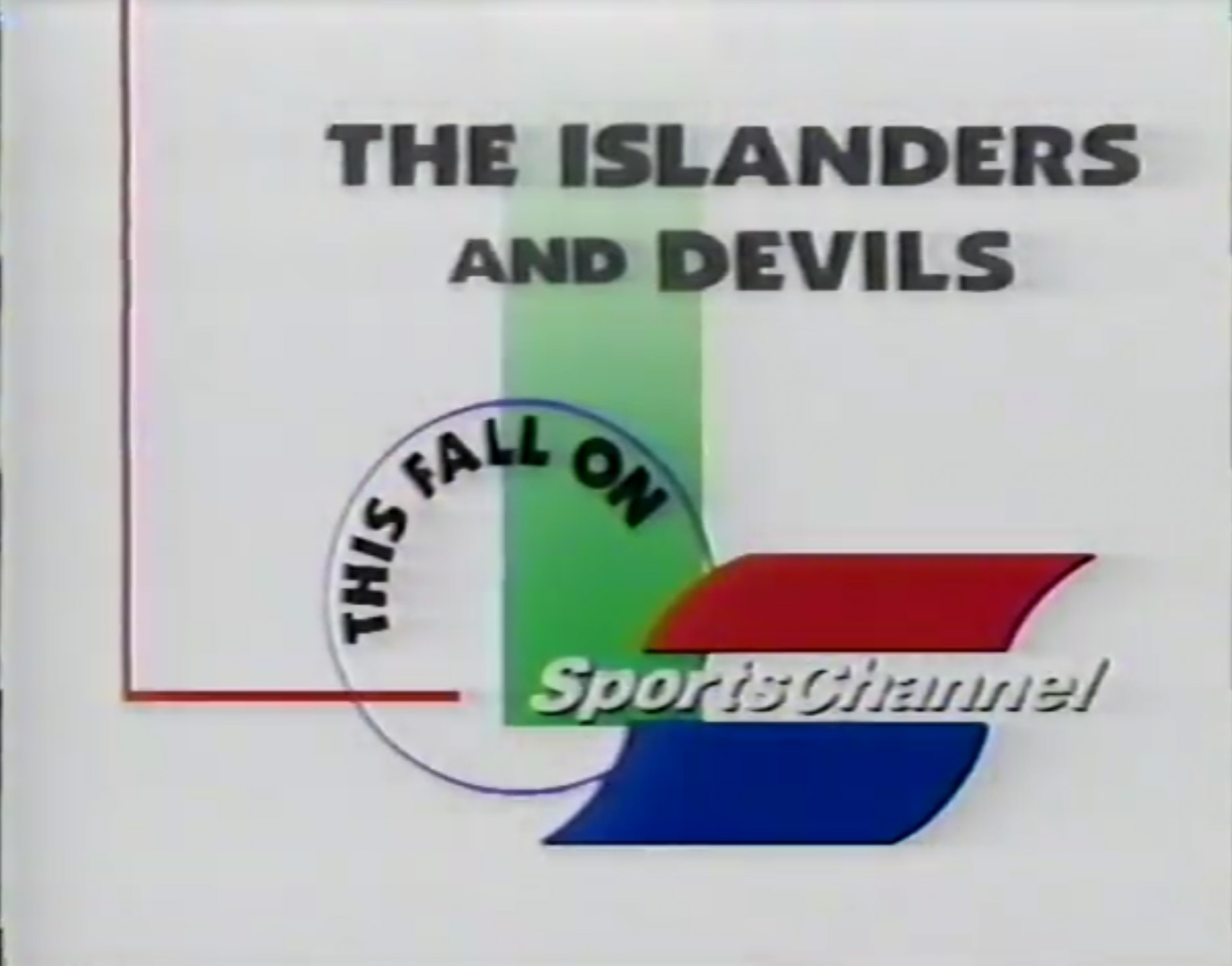 Call the Captain Lou hotline!
CAPTAIN LOU'S CORNER: We revisit the 8/12 episode when Mr. Red allegedly obtained the Captain's Corner. Of course, Albano stomped a mudhole in him for his ignorance.
Match 3: Super Ninja (w/ Mr. Red) versus Mad Man Pondo
Highlights:
For those unaware, Ninja was portrayed by Howard Brackney.
Also, Mad Man Pondo made his pro debut here.
Captain Lou Albano joined the broadcast table for this match.
When Red got on the microphone, Albano lost his temper but didn't enter the ring.
Subscribe to The Sporting News.
Get World of Baseball books with a Brooks Robinson-autographed copy today.
As Ninja hooked a somersault rollup, he got 2.
Albano name-dropped Jim Barnett and Jim Herd, and Ninja put a knee into Pondo's midsection.
After Ninja distracted the anonymous referee, Red manhandled Pondo. How dastardly!
Herb Abrams joined the broadcast table and threatened to suspend Red for thirty days.
Simultaneously, Ninja guillotined Pondo with the top rope.
He then trapped Pondo in a half-nelson and pinned him at 7:00.
Rating: DUD
Summary: Showcase match for Ninja.
After the match, Red mounts the second turnbuckle but misses a splash. Pondo stomps him, but Ninja saves his manager, beats up Pondo, and nails the referee. Heinous!
Abrams enters the ring and addresses Mr. Red. As Abrams suspends him for 30 days, Mr. Red attacks him. The referee separates them, but Ninja head-butts him. Albano joins the fray and removes Mr. Red's suspenders. An enraged Abrams hammers Mr. Red until Ninja saves his manager for a second time.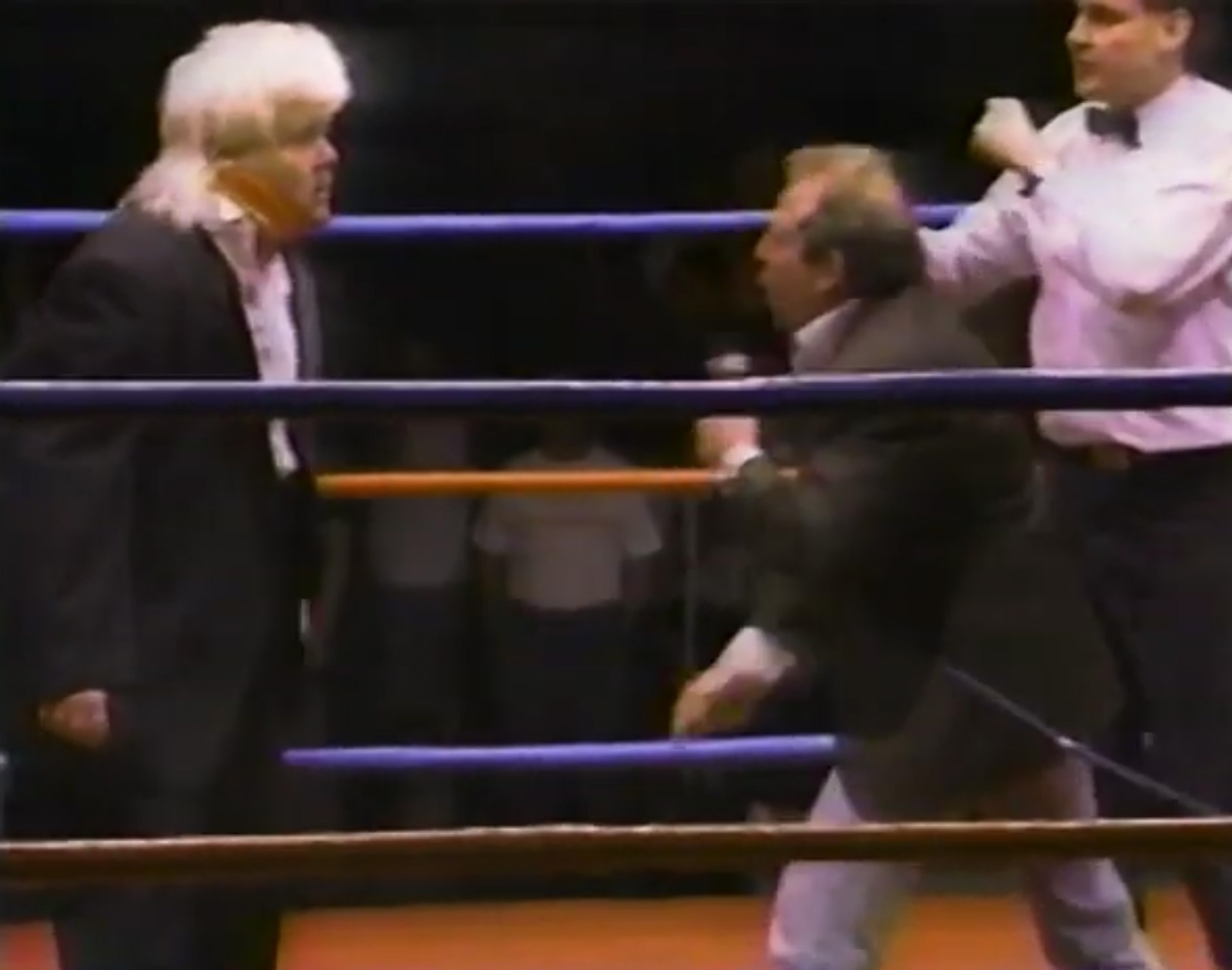 After Ninja leaves Abrams laying, Albano rams him face-first into the apron and creams him with a banquet chair. The Ft. Lauderdale faithful chants "Lou," but Frankie E and Lenny Duge tend to the fallen Abrams.
Promo #2 airs for the UWF video collection.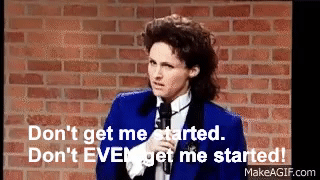 Promo #2 airs for Olympic Showcase.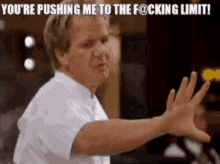 Subscribe to Smithsonian Air & Space magazine.
Promo #2 airs for college football.
Get Bruno's book!
Promo #2 airs for the Beach Brawl program.
Match 4: The Blackhearts (w/ Luna Vachon) versus Fire Cat & ????
Highlights:
Fire Cat grabbed the microphone to introduce his mystery partner, but the Blackhearts ambushed him.
As the Blackhearts demolished Fire Cat with a double somersault clothesline, Wild Thing jumped in the ring.
Wild Thing backdropped Apocalypse while Fire Cat and Destruction brawled on the concrete floor.
When Fire Cat made Destruction HIT THE POLE, Wild Thing CROWNED Apocalypse with the timekeeper's table. This is wild!
Fire Cat suplexed Destruction on the concrete floor, but Luna intervened.
After Destruction backdropped Fire Cat on the concrete floor, Allison Royal emerged from the Ft. Lauderdale faithful to nail Luna.
Back in the ring, Fire Cat launched a flying back elbow at Destruction with Wild Thing and Apocalypse fighting among the Ft. Lauderdale faithful. See what happens when you get free tickets. You end up with a wrestler in your lap.
A recovered Abrams joined the broadcast table, and Wild Thing supplied Apocalypse with a swinging neckbreaker.
While he doused Apocalypse with an

ICE COLD

easy-drinkin' Busch Light, Fire Cat struck Destruction with the ring steps.
DeGeorge decried BEDLAM, but Fire Cat snap-suplexed Destruction on the concrete floor.
As Luna flung a chair and hit Royal, Destruction nailed Fire Cat somewhere in SOUTH Florida.
The anonymous referee called for the bell to throw the match out at 3:00.
Rating: NONE
Summary: Not much of a match, but instead it was a chaotic melee.
Afterward, Wild Thing enters the ring, PLANTS Destruction with a DDT, and BRAINS Apocalypse with the ring bell. The babyfaces celebrate in the ring to cheers from the Ft. Lauderdale faithful.
Subscribe to Car and Driver!
Get your Power Shack Gym gear NOW!
Promo #2 airs for The Sporting News.
Purchase Crazy Calls!
Promo airs for the Beach Brawl program and video.
Promo #2 airs for the LegendLine.
Conclusion: Abrams needed to pull a rabbit out of his hat to overcome last week's dreck, and the commotion during the main event qualifies. Perry's win over a Confederate flag-waving redneck also lit a spark to the episode. Although I have no clue what's in store for us next week, let's pray that it's more like this than what got schlepped upon us last week.
TV Rating: NONE
Stay tuned for UWF 09-09-91!
Comments? Suggestions? Send them to me at rsg@rockstargary.com and follow me on Twitter (@rockstargary202).
Custom Search