WELCOME TO ROCK STAR GARY REFLECTIONS!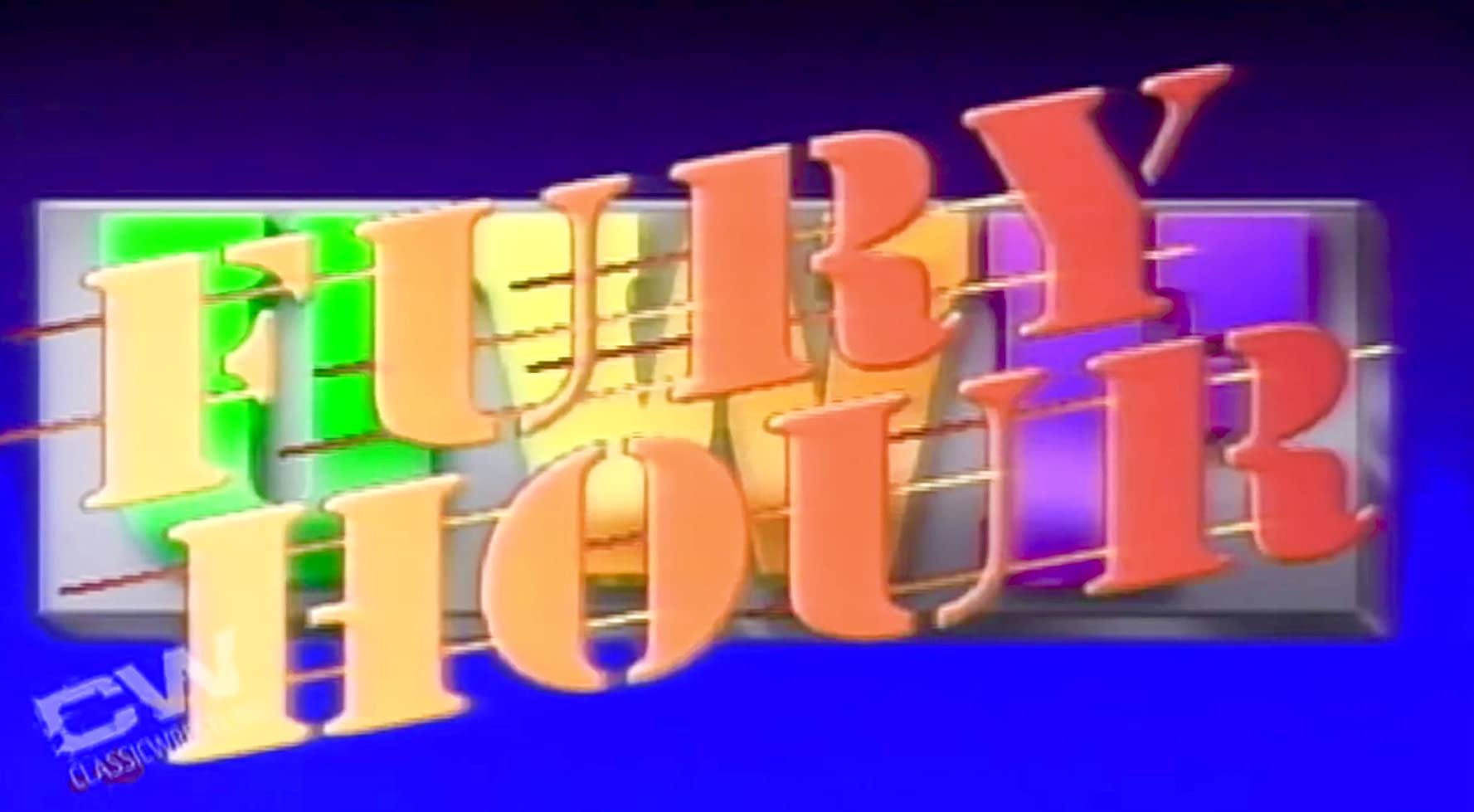 UWF Fury Hour 06-17-91
Taped from Palmetto, FL
Airdate: June 17, 1990 (taped 06/09)
Attendance: 550
Hosted by Craig DeGeorge and Bruno Sammartino
Welcome to part one of Beach Brawl Revisited as Abrams provides PPV-quality matches for FREE. Also, exclusive interviews help to make this stuff truly entertaining, right? Let's find out!
Opening montage.
Catch Naked Gun 2 ½ in theaters starting June 28.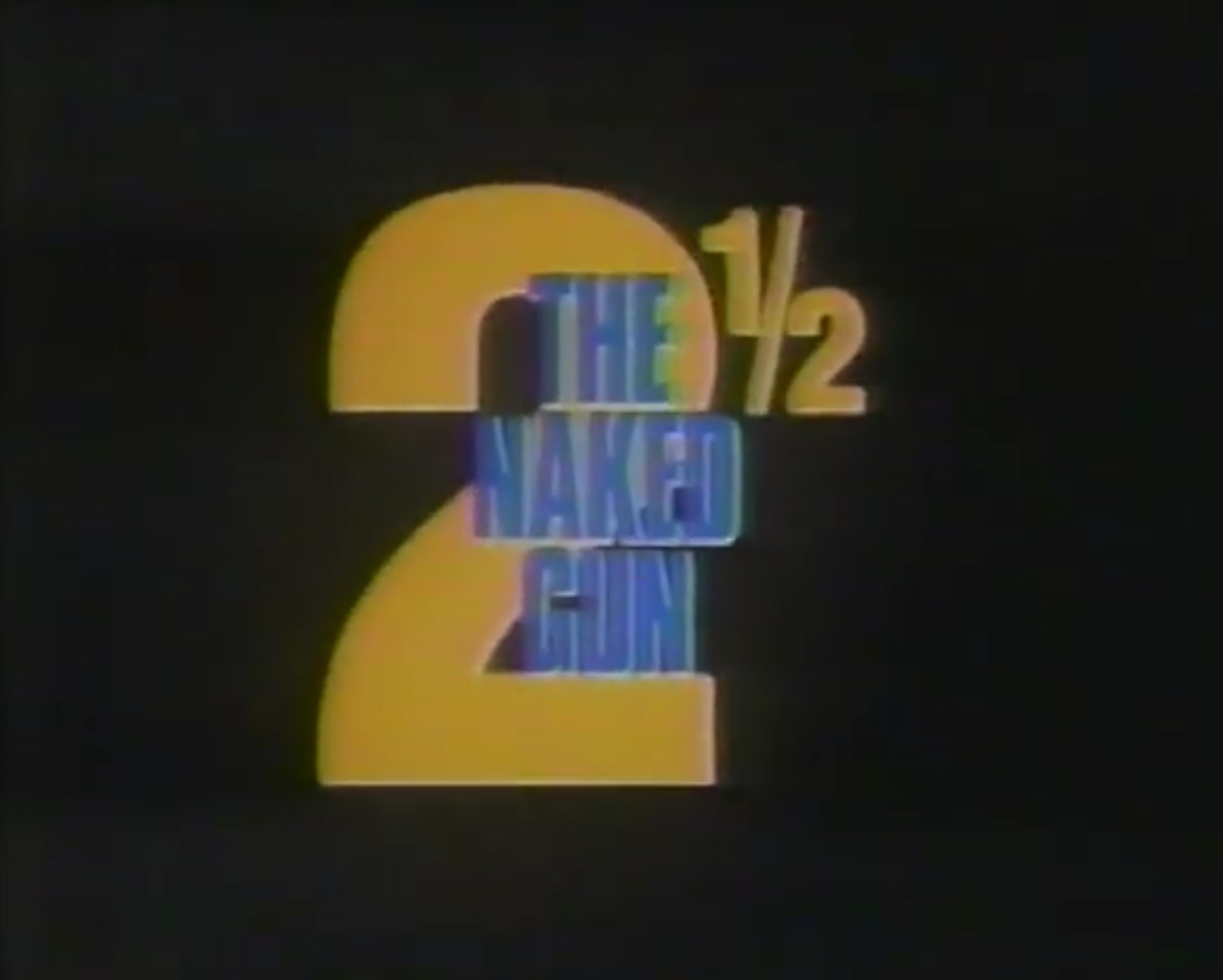 Get SoloFlex today!
Call the SportsChannel hotline NOW!
Invest with Charles Schwab, but don't bring one of Abrams' checks.
Call the LegendLine NOW!
Get the Beach Brawl program!
We then revisit Beach Brawl and the match between the Blackhearts and FireCat/Jim Cooper:
Match 1: The Blackhearts (w/ Luna Vachon) versus Fire Cat & Jim Cooper
Highlights:
For those unaware, Fire Cat was portrayed by Brady Boone. In case you forgot, Cooper was the wrestler who took the superplex in the opening montage for Fury Hour. Is that as bad as being the skier in Wide World of Sports? You decide!
When the Blackhearts made their entrance, Luna wore a boa constrictor around her neck. Scary!
Fire Cat jumped into the ring and distracted referee Scott Dickinson.
Meanwhile, the Blackhearts delivered their patented double somersault shoulder block to Cooper.
Speaking of Cooper, he supplied Apocalypse with a swinging neckbreaker and gave him a cross corner whip.
Apocalypse leaped to the second turnbuckle and launched a flying back elbow to Cooper.
As Destruction tagged in, he landed a lariat.
Cooper reversed an Irish whip and backdropped Destruction.
After Cooper hip-tossed Destruction, Fire Cat tagged in, and they scored with a Hart Attack for 2.
Fire Cat then leapfrogged Destruction and followed with a huracanrana. Wow!
While the Blackhearts might have switched illegally on the concrete floor, Apocalypse hoisted Cooper atop the top turnbuckle.
He then provided Cooper with a gutwrench superplex, mounted the second turnbuckle, but missed a big elbow.
When Fire Cat tagged in, Apocalypse gave him a cross corner whip but ate a spin kick to the midsection.
Fire Cat then moonsaulted over him and scored with a superkick.
As he hooked a cradle for 1, Fire Cat snap-suplexed Apocalypse for another 1.
Apocalypse rebounded with a spinning heel kick, but Fire Cat hooked a crucifix for 2.
After Destruction tagged in, the Blackhearts exploded with a double lariat to Fire Cat for 1.
Destruction then hooked a Northern Lights suplex for 1.
While Destruction hit a flying back elbow, Apocalypse tagged in and secured a belly-to-back suplex.
Fire Cat rebounded with his own flying back elbow and followed with a DDT.
When tags were exchanged on both sides, the Blackhearts double-guillotined Cooper with the top rope.
Destruction tossed Fire Cat over the top rope to the concrete floor, and the Blackhearts disposed of Cooper with a Veg-o-matic at 6:50.
Rating: ***½
Summary: Showcase match for the Blackhearts with solid workrate, teamwork, and high-flying.
After the match, Luna mugs Fire Cat on the concrete floor before Dickinson stops her. Maniacal!
Order KNIVES for only $24.95 NOW! Considering the crime in NYC in '91, getting these aren't a truly terrible idea.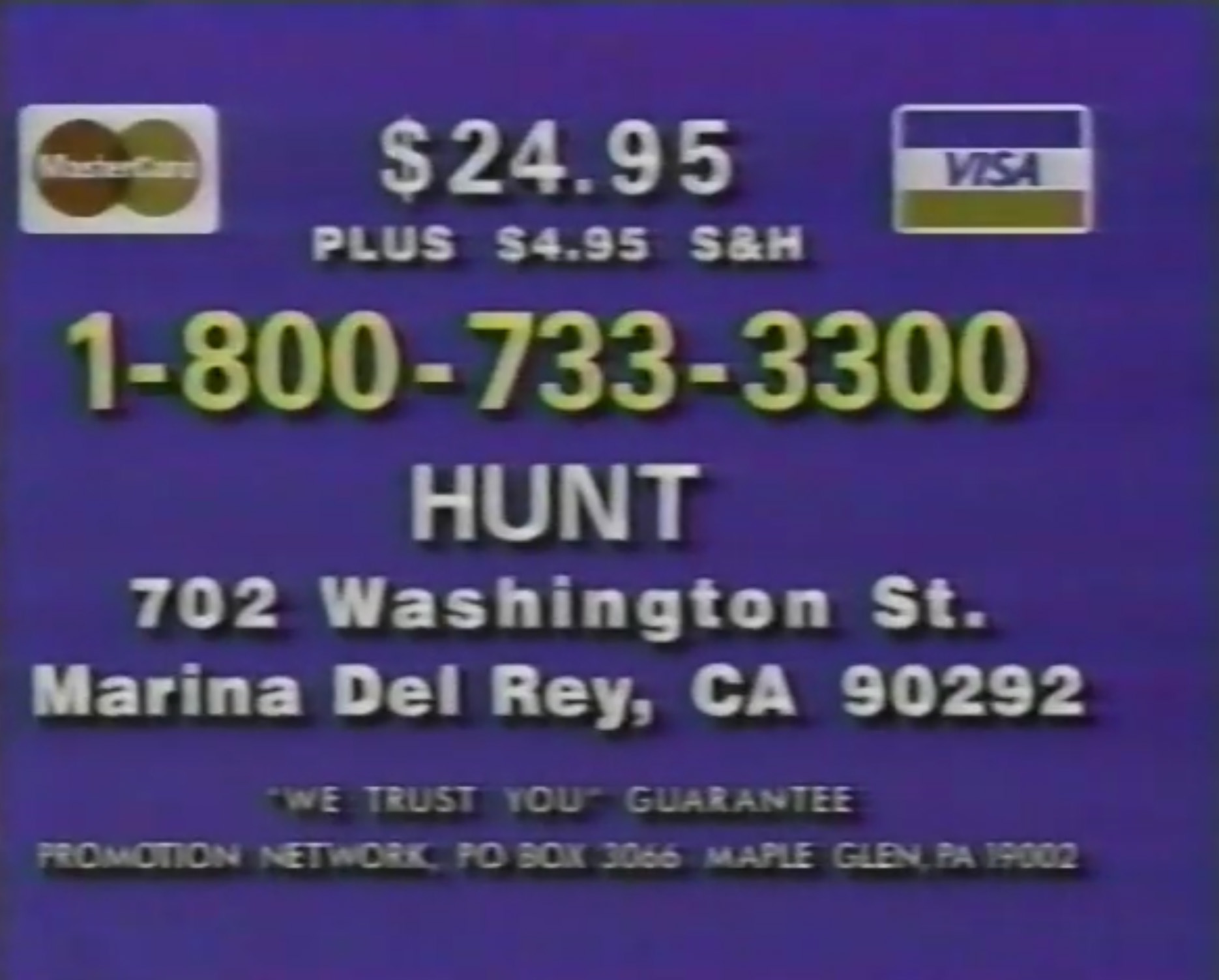 Get Civil War from Time-Life Video today!
Call the UWF PowerLine NOW!
Brian Ricco and DeGeorge interview Luna and the Blackhearts., and she cuts a promo on Wet'n'Wild while deflecting direct questions to the Blackhearts and wearing her boa constrictor Samantha.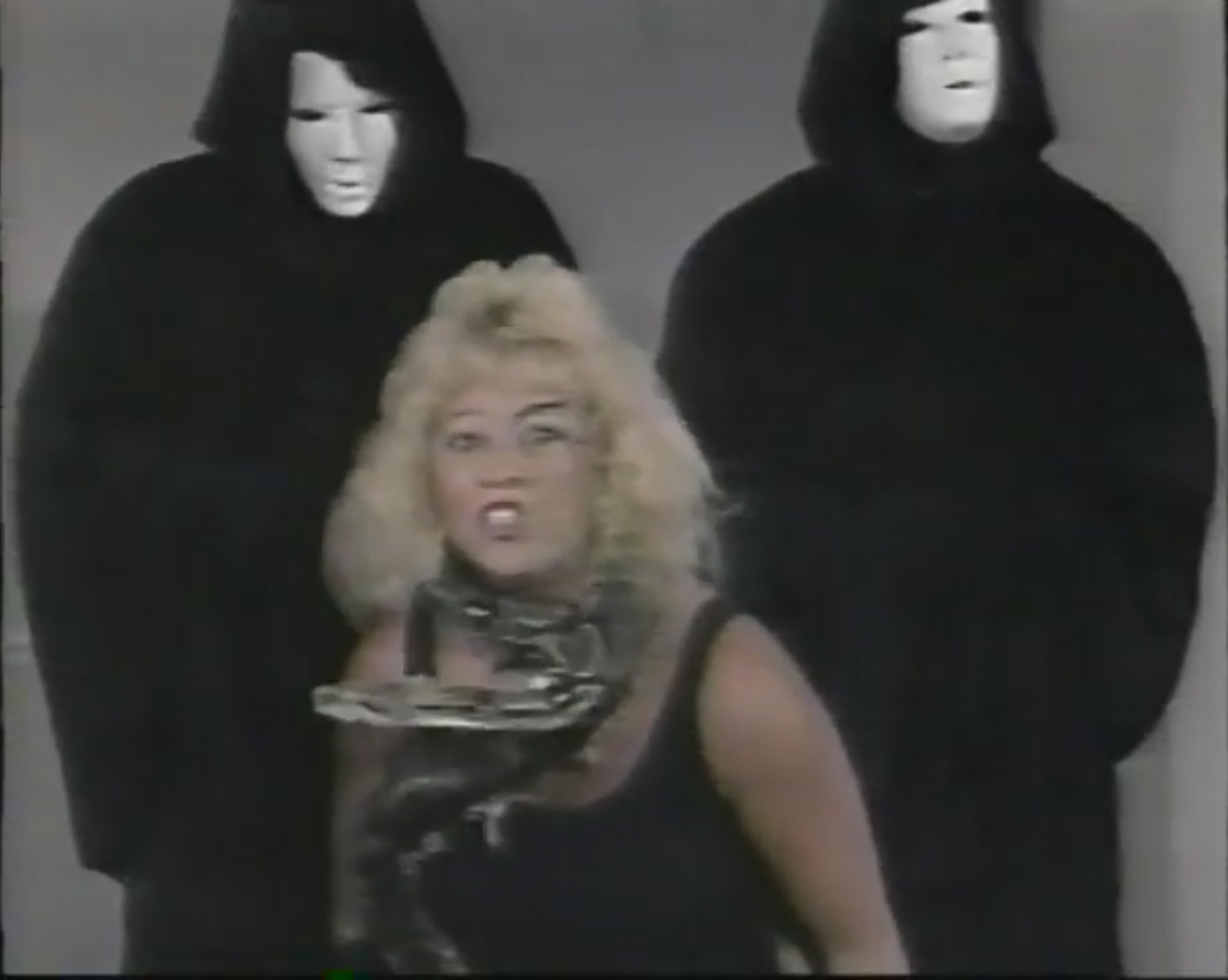 Get the Beach Brawl video!
Purchase Flex CTS at your local exercise equipment retailer today!
Subscribe to Car and Driver NOW!
Lease a Jeep Cherokee Laredo ASAP!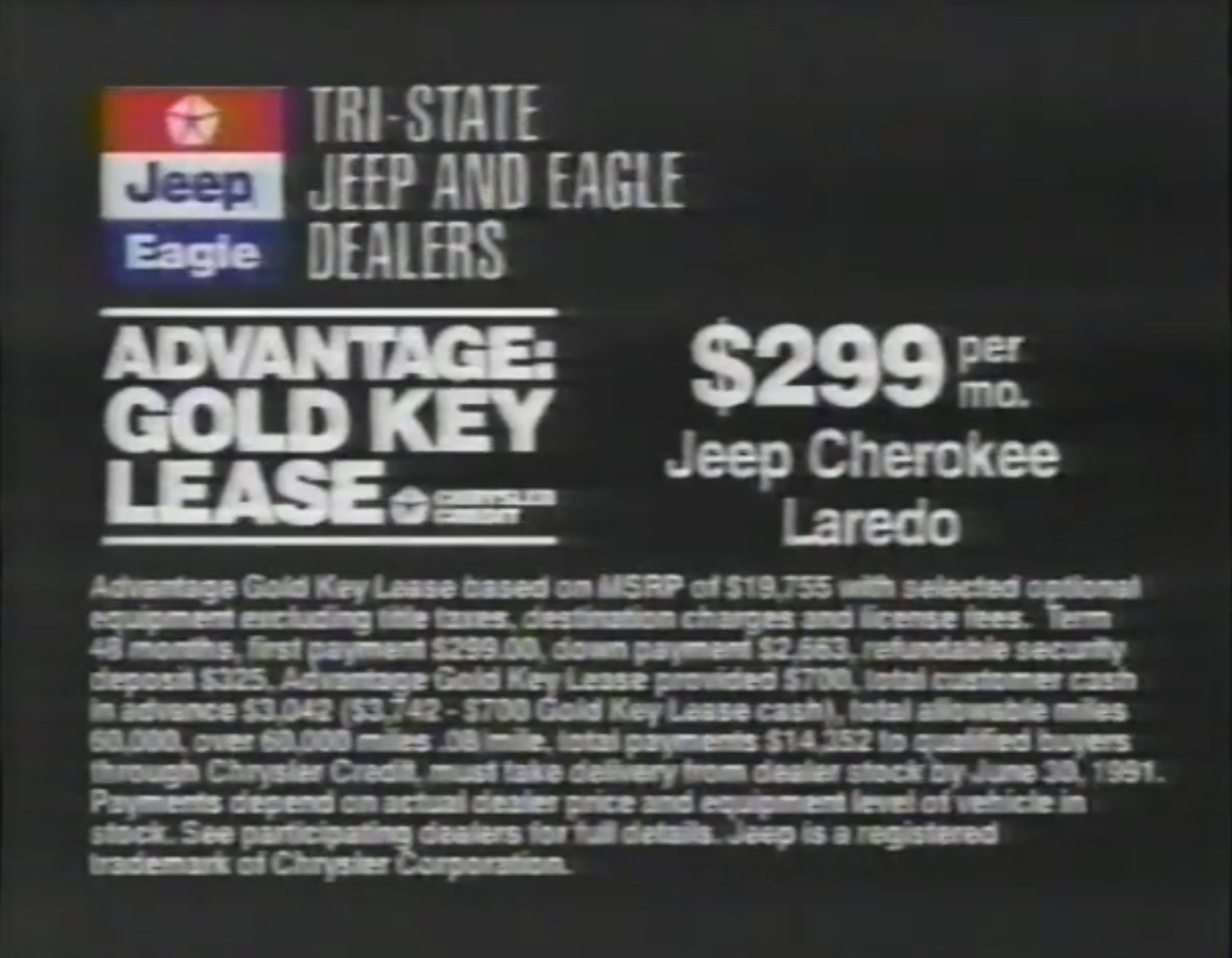 Catch the Mets as they face the Reds on Wednesday only on SportsChannel! Unfortunately, they lost 7-6.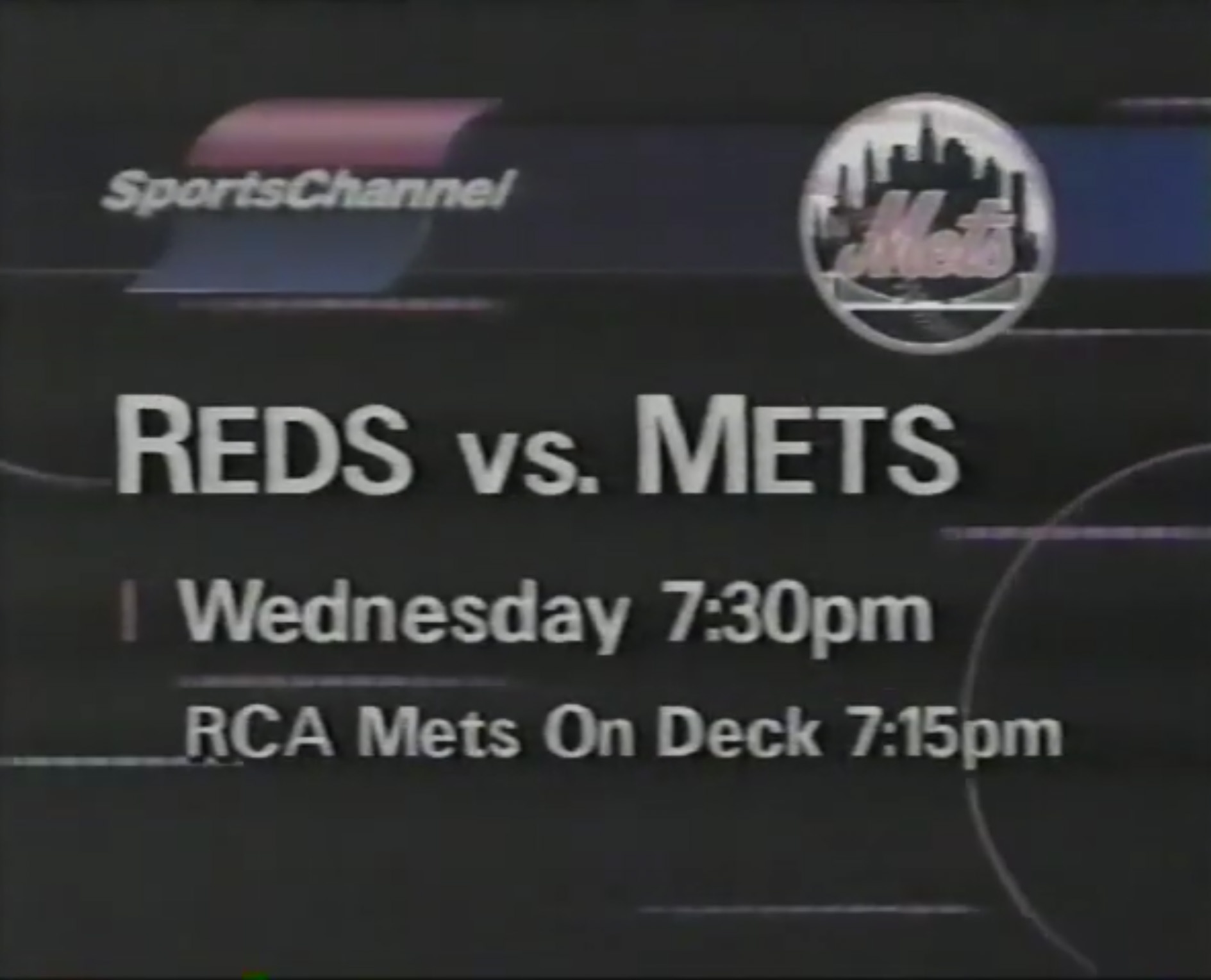 Watch Power Stick Pennant Chase on Thursdays only on SportsChannel!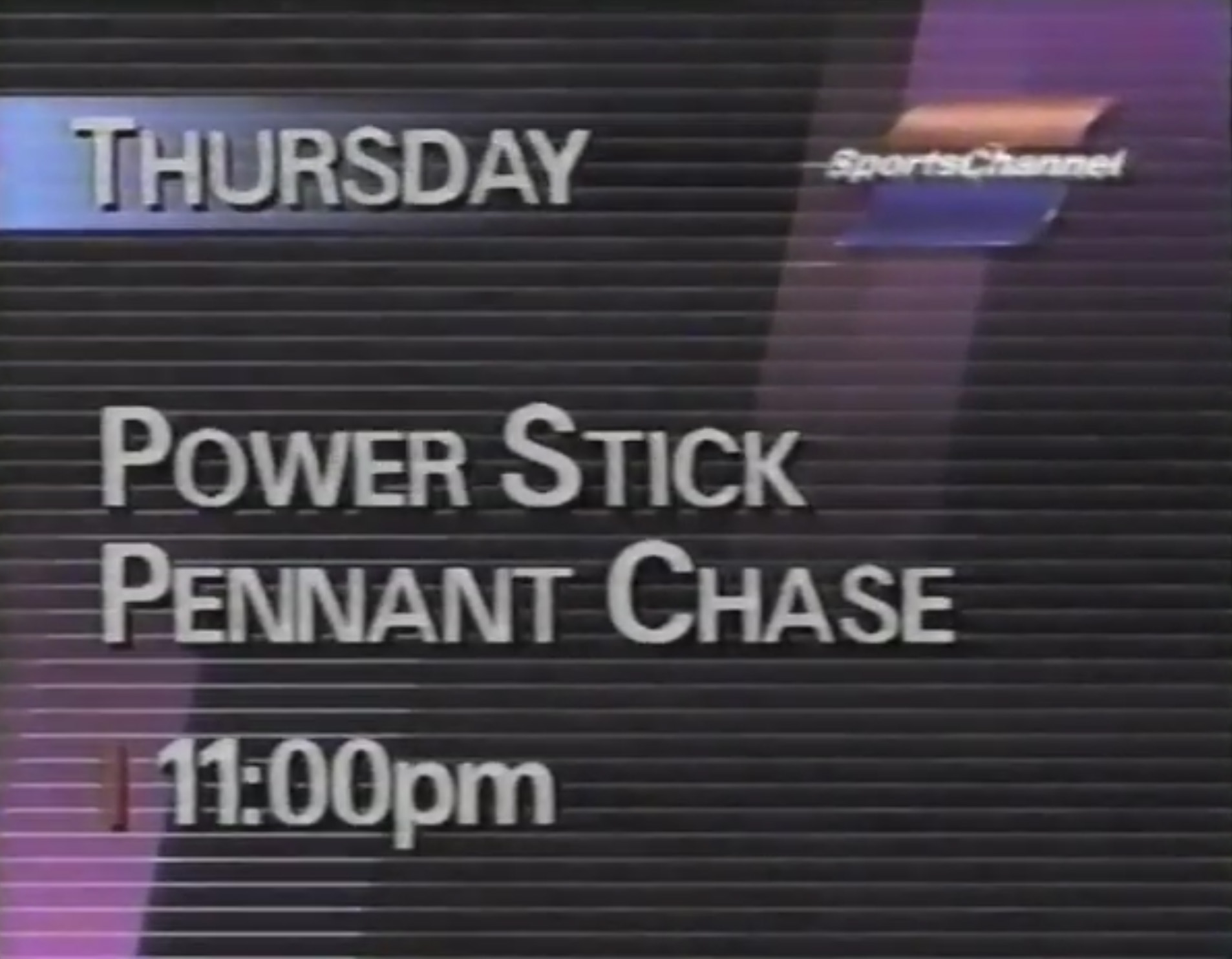 Reminder that more matches from Beach Brawl will be shown on Fury Hour in the coming weeks.
We then revisit Beach Brawl and the match between the Power Twins and Mass Confusion:
Match 3: Mass Confusion versus the Power Twins (w/o John Tolos)
Highlights:
When the Power Twins removed their pre-match garb, they tossed it at DeGeorge who was PISSED.
Unbeknownst to referee Scott Dickinson, David put a knee into Brunzell's back from the heel corner. SNEAKY!
David tagged in, and the Power Twins clobbered Brunzell in their corner.
As Brunzell escaped, Blair tagged in, but David reversed an Irish whip and trapped him in a bear hug.
Blair escaped by ringing David's bell, nailed both Power Twins, and catapulted David into Larry.
After Larry illegally switched with David on the concrete floor, Brunzell tagged in, and Mass Confusion tied up Larry in a double spinning toe hold.
Blair tagged in, and Mass Confusion punished Larry's hamstrings.
While Blair slammed him, Brunzell tagged in, and Mass Confusion split Larry's uprights.
Brunzell hooked a somersault rollup on Larry for 2.
When tags were exchanged on both sides, Mass Confusion split David's uprights. At this point, we can refer to the heels as Power Outage, right?
Larry tagged in, and the Power Twins double-clotheslined Blair.
As Larry secured a bear hug, he sandwiched Blair in the heel corner.
He then mounted the second turnbuckle and lowered the boom on Blair.
After David tagged in, he supplied Blair with a tilt-a-whirl backbreaker.
Larry tagged in, and the Power Twins double-backdropped Blair.
While Blair attempted a slam, his back gave out due to the punishment inflicted by the Power Twins.
Brunzell distracted Dickinson, so the Power Twins double-teamed Blair in their corner. Nefarious!
When Larry continued to distract Dickinson, David took liberties with Blair in the heel corner.
David tagged in and dealt Blair an elbow drop.
As Larry distracted Dickinson, a false tag occurred.
Dickinson returned Brunzell to the babyface corner, and the Power Twins double-guillotined Blair with the top rope. Nasty!
After Larry tagged in, Blair ducked a double clothesline, and clotheslined both Power Twins.
Larry prevented the hot tag by nailing Brunzell and tossed Blair down to the concrete floor alongside Brunzell.
While Mass Confusion donned yellow masks, Larry brought whom he thought was Blair back into the ring.
Larry then reversed an Irish whip, but Brunzell supplied the Power Twins with a double noggin knocker.
When Brunzell backdropped Larry, he nailed David on the apron.
Brunzell then uncorked a dropkick for 2.
As Brunzell attempted a sunset flip, Larry grabbed the second rope to block it.
David distracted Dickinson again, so Blair hooked a sunset flip on Larry.
1-2-3.
Mass Confusion won at 13:04.
Rating: ***½
Summary: Great bit of turning the tables on the Power Twins with the double switcheroo. Both the psychology by Mass Confusion combined with the tag formula made this an entertaining match.
Plug #2 airs for the Beach Brawl video.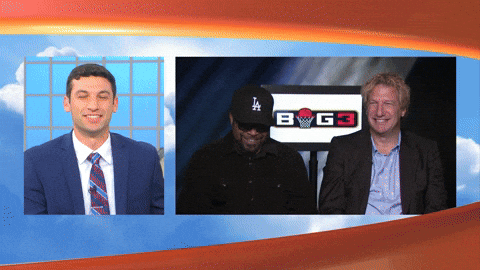 Get Sports Watch today!
Catch Boyz N The Hood in theaters coming July 12.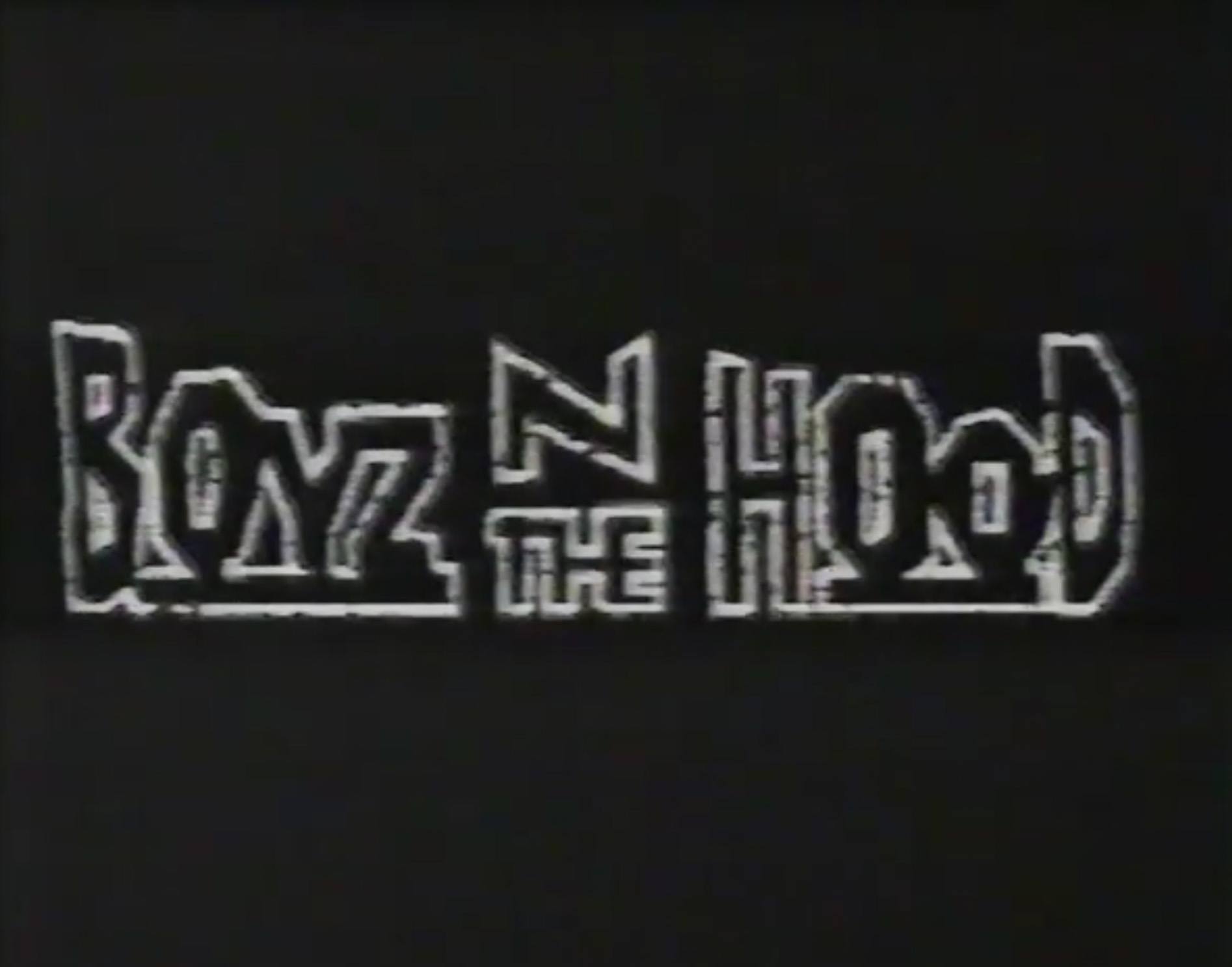 Subscribe to Smithsonian Air & Space magazine.
See the UWF LIVE in Fort Lauderdale on 7/13!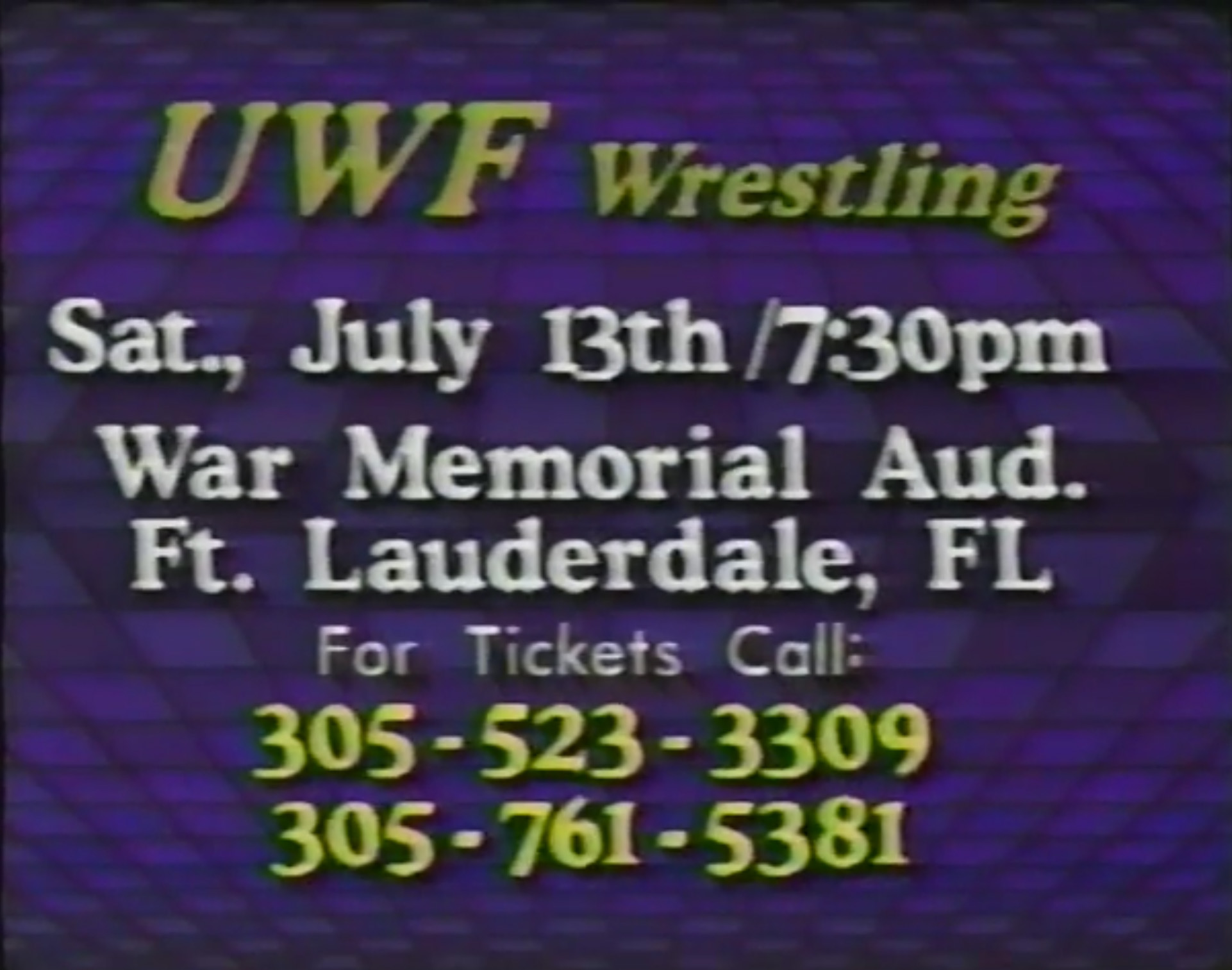 Ricco and DeGeorge interview the Power Twins who believe they didn't lose at the PPV. They then cut a promo on the Blackhearts along with Wet'n'Wild and vow to win the tag team tournament. Is THAT what Abrams promised them?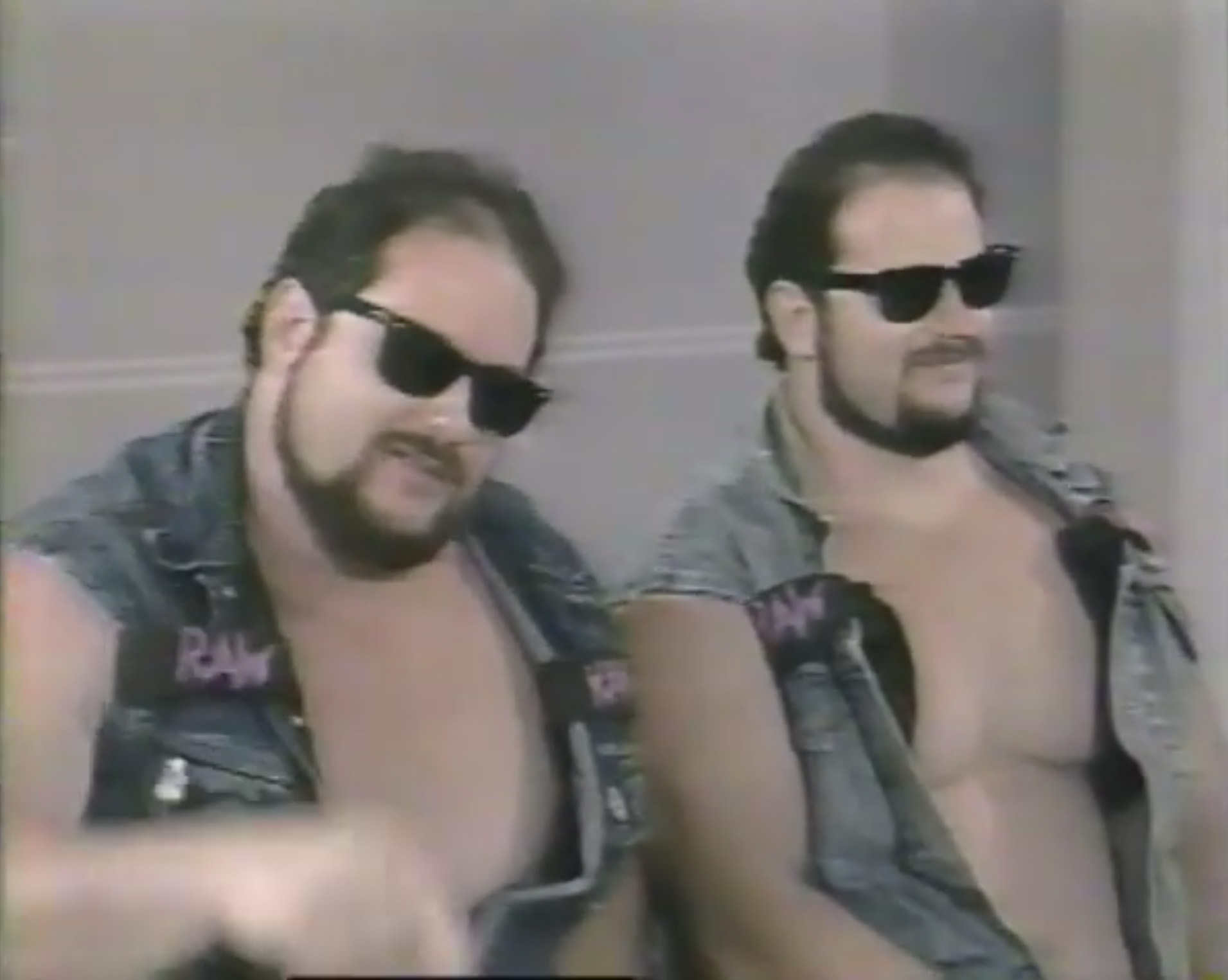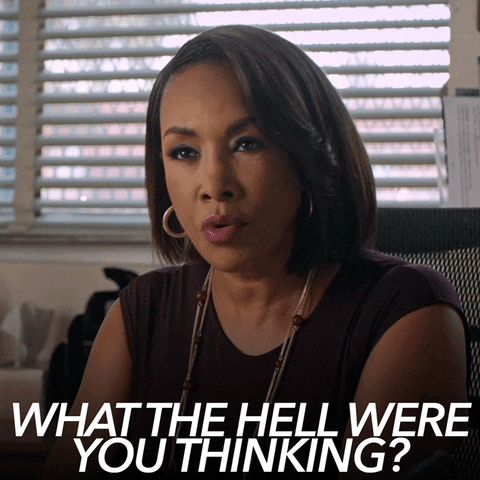 Get the Beach Brawl program!
Subscribe to Road & Track today!
Call the Captain Lou hotline!
Trailer #2 for Naked Gun 2 ½ airs.
Get Soloflex NOW!
Call the UWF PowerLine NOW!
Get Bruno's book!
Reminder #2 airs.
Buy Grand Slam! on VHS NOW!
Order Crazy Calls for your answering machine for only $14.95!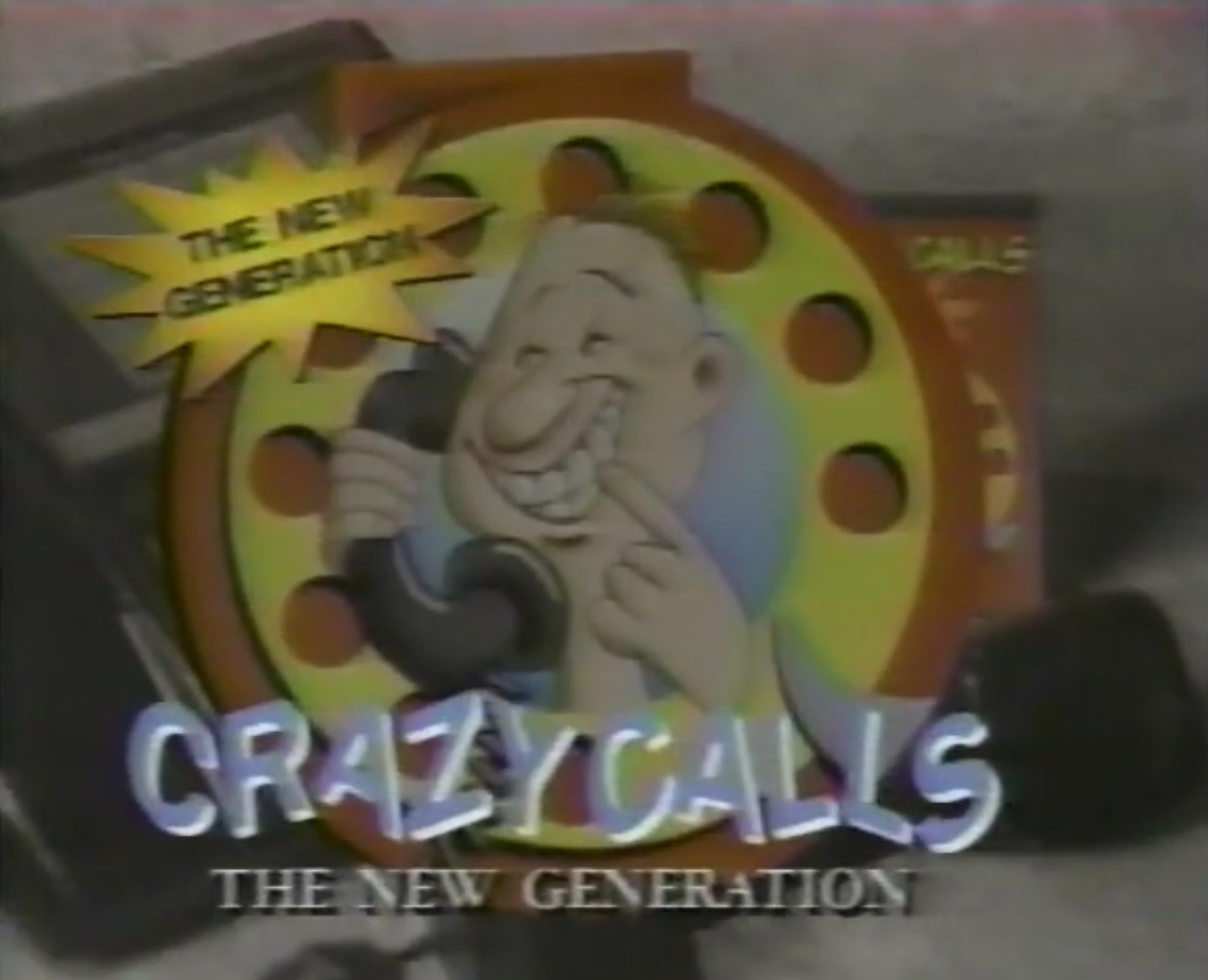 Plug #2 for the program and video!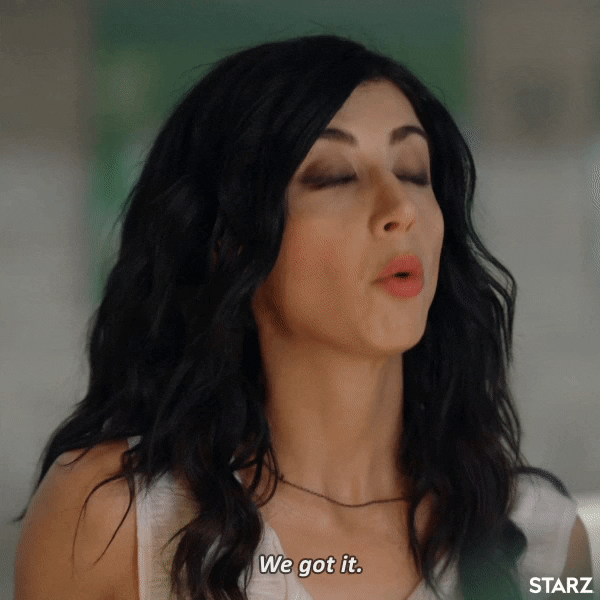 Call the LegendLine NOW!
Conclusion: Well, the matches were definitely better than what was being shown at the other TV tapings. The interviews were long, but both Luna and the Power Twins remained in character. Let's hope part 2 is at least as good as this one is.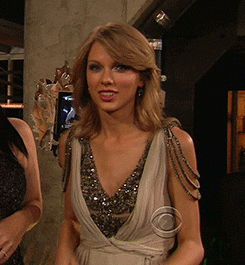 TV Rating: NONE
Stay tuned for UWF 06-24-91!
Comments? Suggestions? Send them to me at rsg@rockstargary.com and follow me on Twitter (@rockstargary202).
Custom Search