WELCOME TO ROCK STAR GARY REFLECTIONS!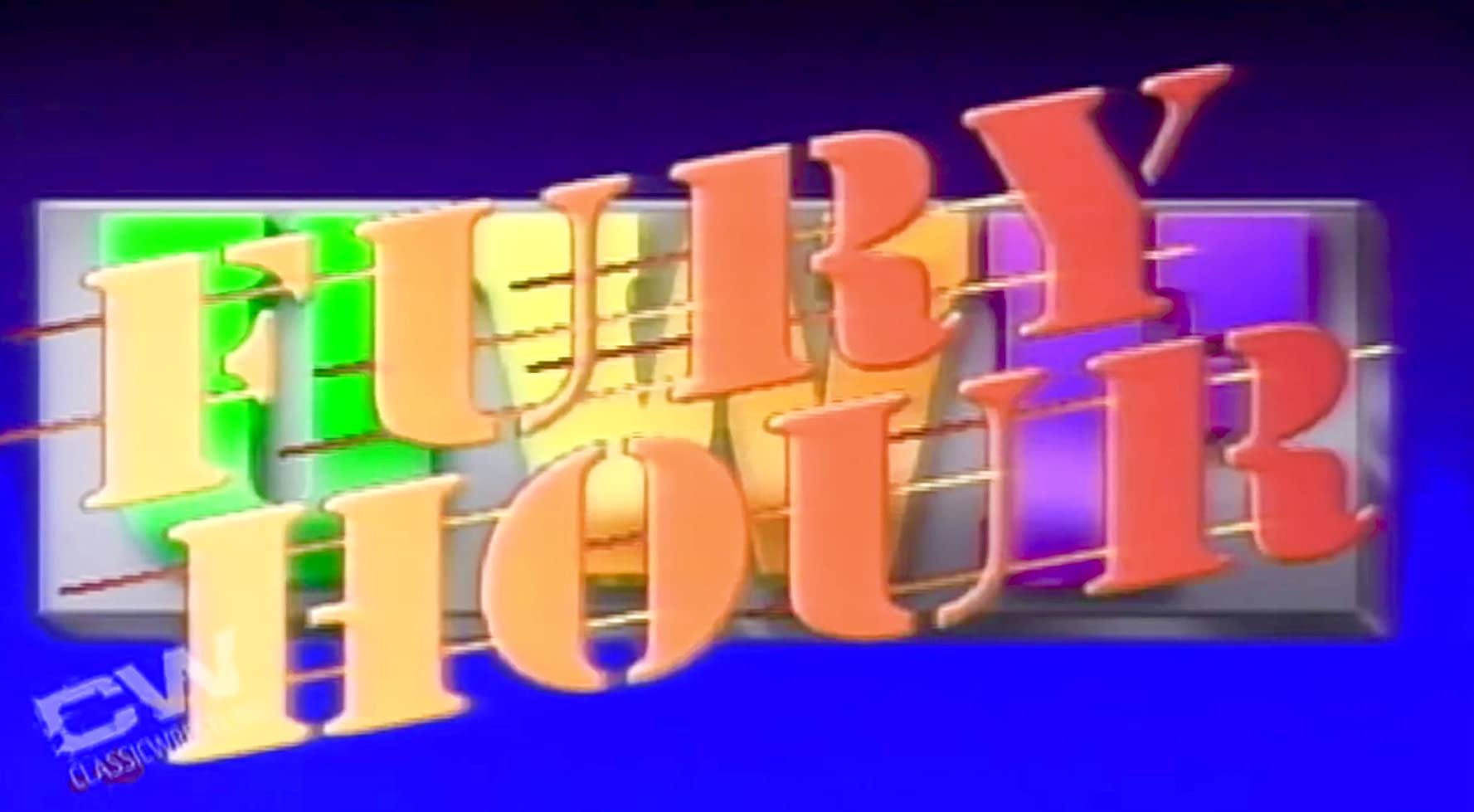 UWF Fury Hour 05-27-91
Taped from New York, NY
Airdate: May 27, 1991 (taped 05/10)
Attendance: 450
Hosted by Craig DeGeorge and Bruno Sammartino
What in the blue hell happened between Wild Thing and Williams? Who will be in the tournament final for the UWF TV title? What's DeBeers up to now? Who's the newcomer? Let's find out!
Opening montage.
Herb Abrams welcomes us to another episode and runs down the lineup for tonight's show.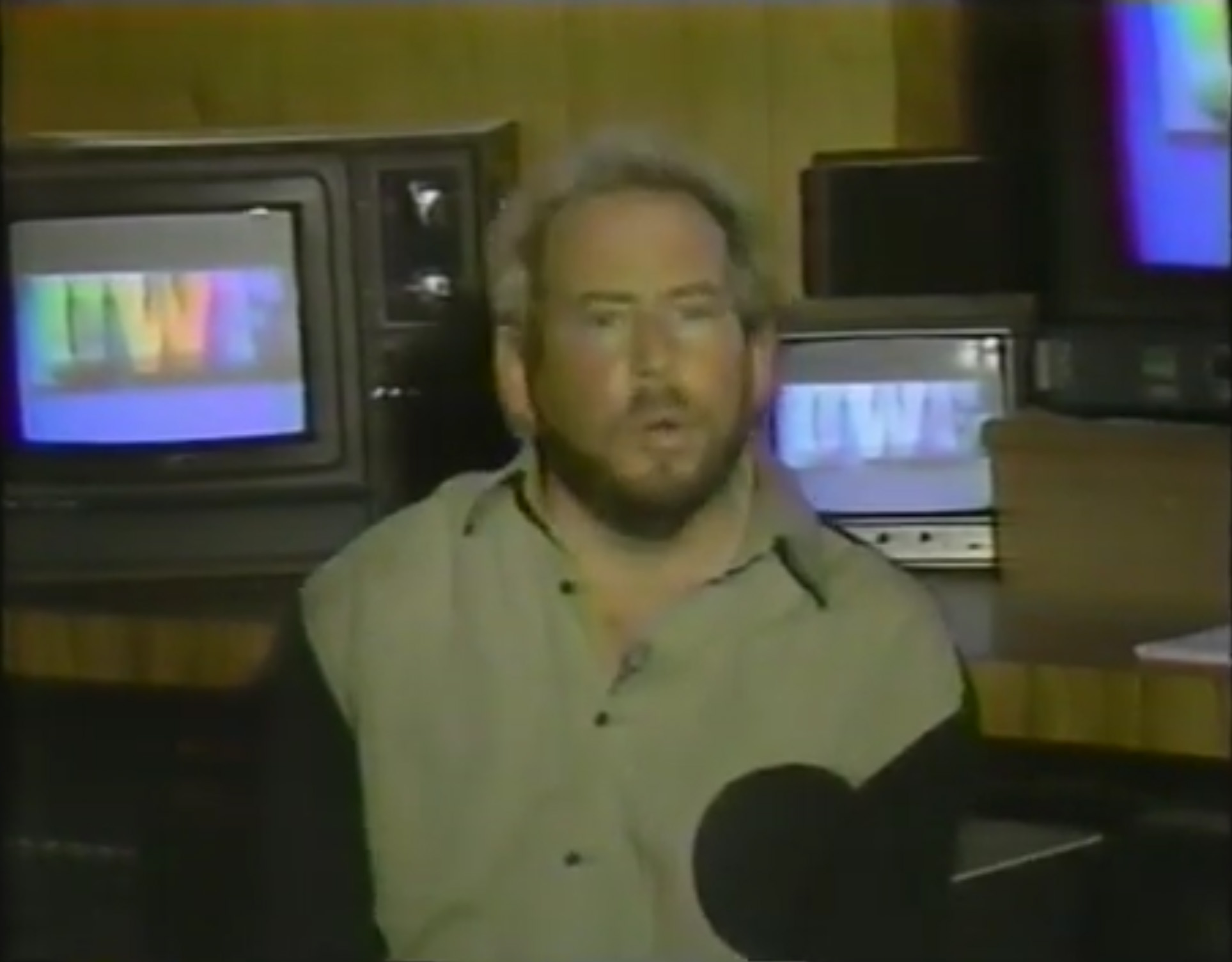 Plug for tickets for Beach Brawl on 6/9. Call NOW!
Match 1 for the vacant UWF TV title (quarterfinal): Terry "Bam Bam" Gordy versus Don Muraco
Highlights:
When Gordy made his entrance, he called out Muraco on the microphone.
They brawled from corner to corner and intentionally knocked down referee Dick Kroll.
As you'd expect, Kroll took no shit and called for the bell at 0:37.
Kroll ruled the bout a double disqualification, so both wrestlers were eliminated from the tournament.
BOOOOOOOOOOOOOOOOOOOOOOOOOO!
Rating: DUD
Summary: Not really a match but rather a brawl that hopefully leads to a PPV matchup.
Afterward, they brawl into the NYC faithful, and Muraco makes Gordy HIT THE POLE.
Promo airs for the PPV. Order NOW!
Catch preliminary World Cup soccer action on SportsChannel America!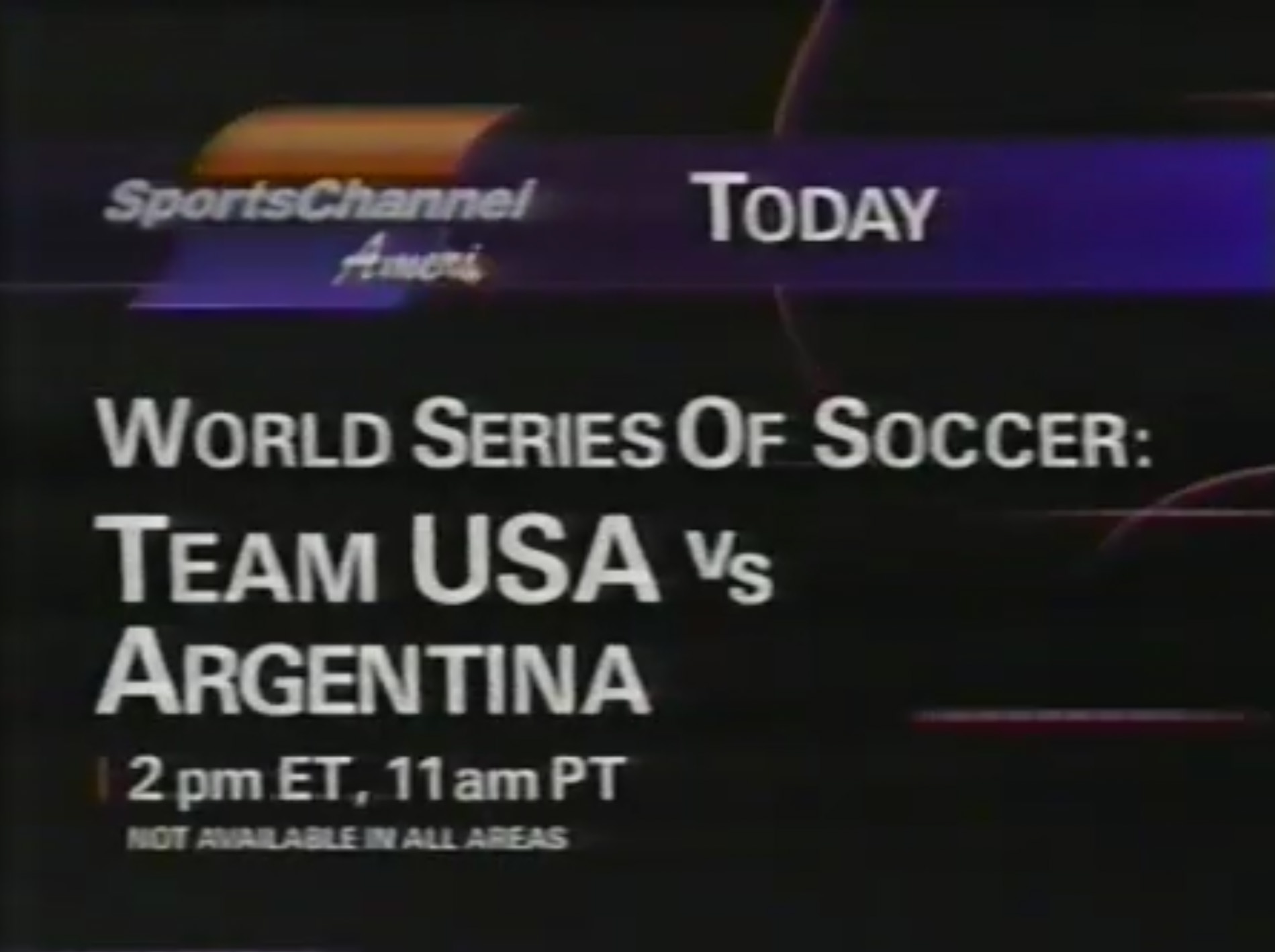 Order Civil War only from Time-Life Video today!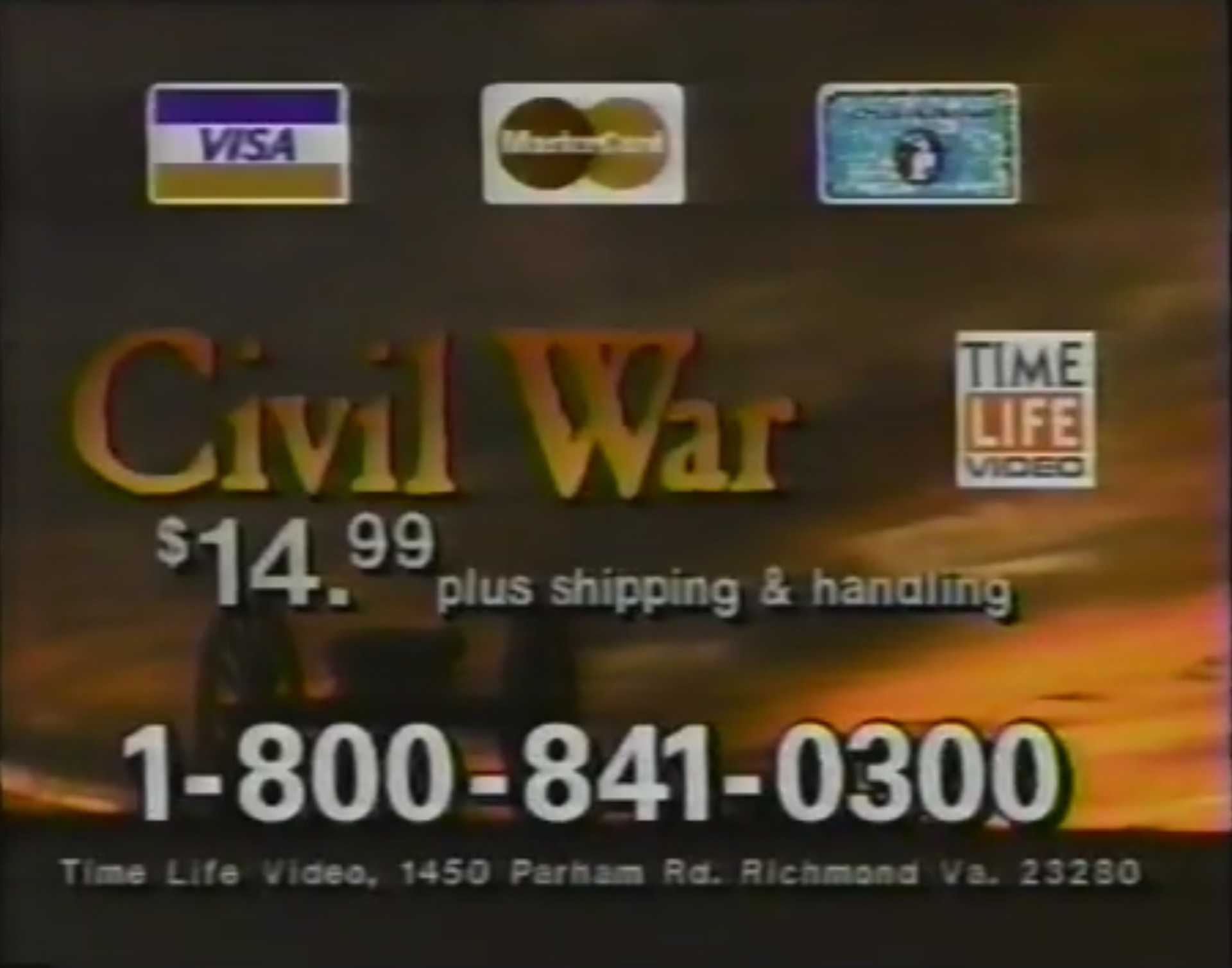 Watch Speedway Sunday only on SportsChannel America.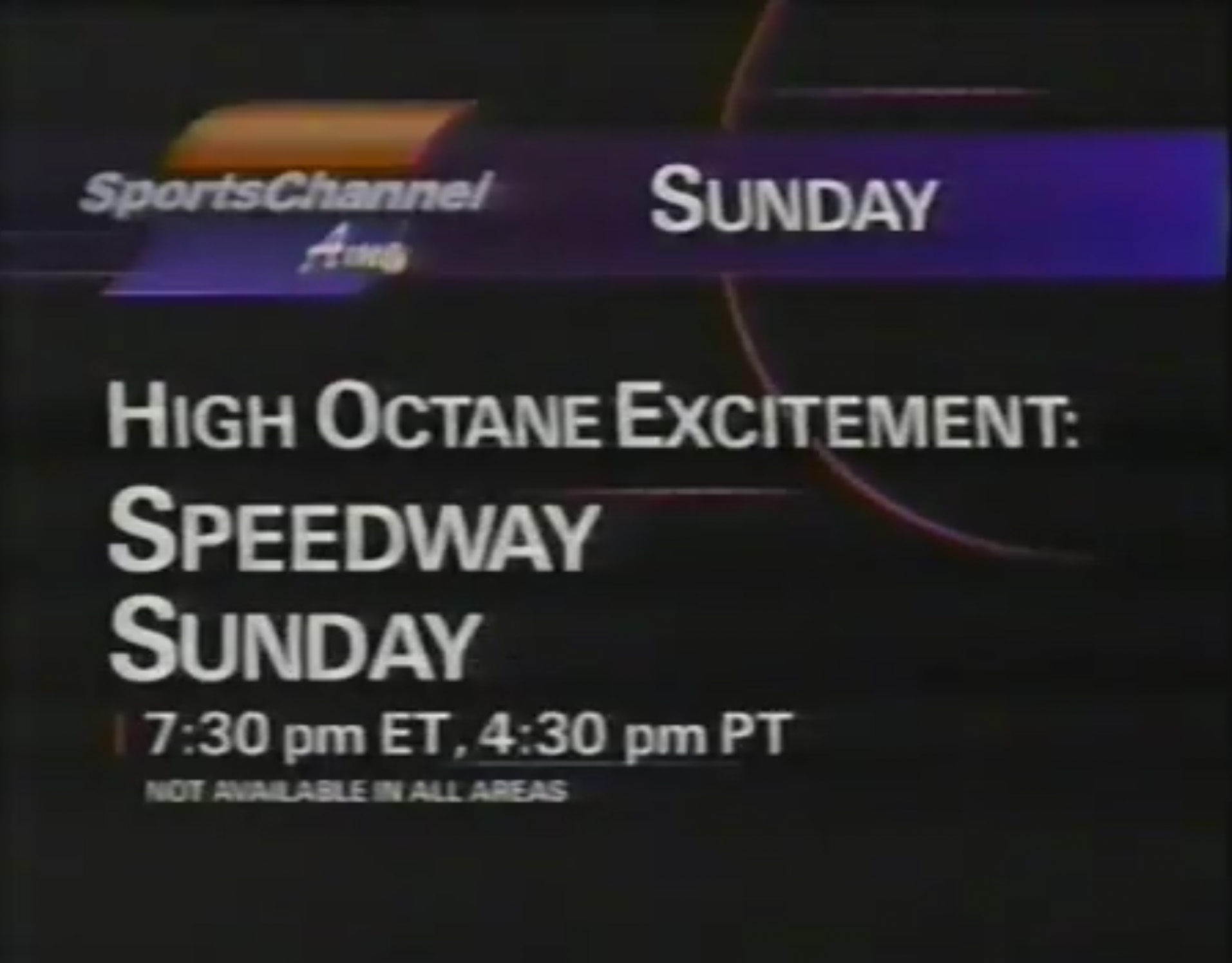 Promo #2 airs for the PPV.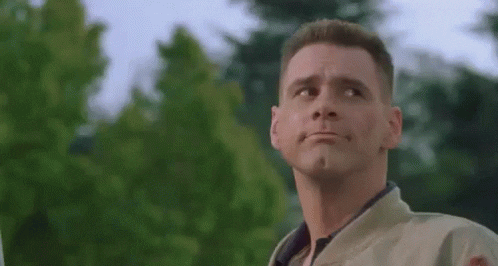 Call the Captain Lou Rapline!
Plug #2 airs for tickets to the PPV.
DeBeers along with Mr. Black claims to be an "equal opportunity employer" while treating Black as his butler.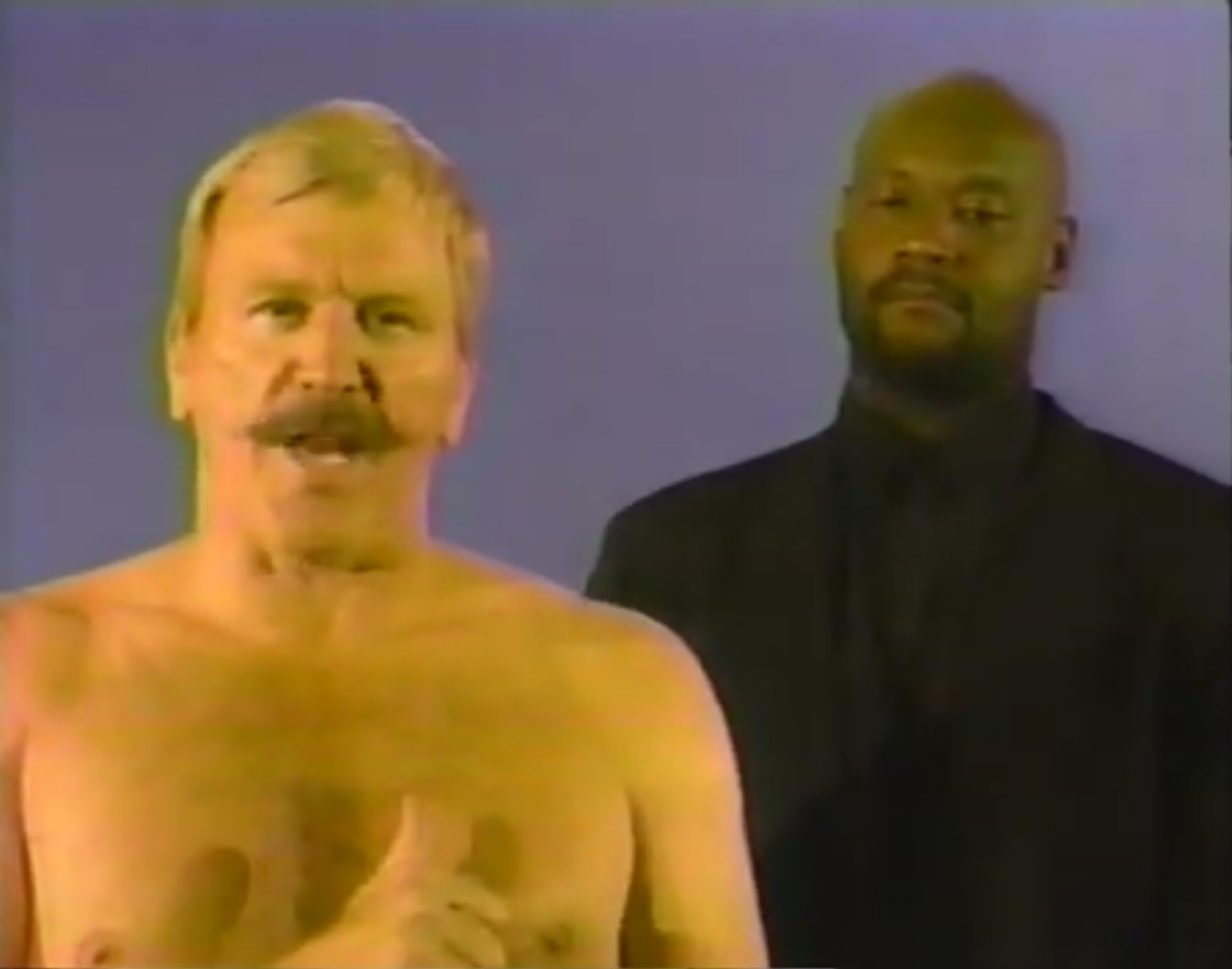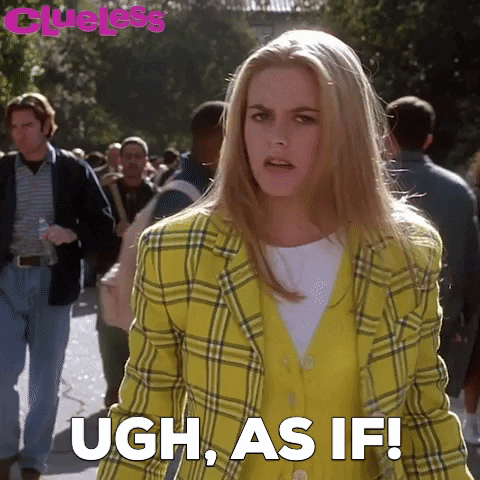 Match 2: Colonel DeBeers (w/ Mr. Black) versus "Soul Train" Phillips
Highlights:
For those unaware, Black was portrayed by Greg Boyd, and Phillips was making his wrestling debut.
DeBeers ambushed Phillips from behind with a double axe handle.
As Phillips delivered a head butt, he dropkicked DeBeers over the top rope to the floor.
The match moved to the floor, and DeBeers CLOCKED Phillips with a banquet chair. OUCH!
When DeBeers dealt him a pair of shoulder blocks, Phillips rebounded with a shot to the midsection.
He then landed a leg drop to DeBeers for 2.
After DeBeers' kickout sent him atop the anonymous referee, DeBeers maliciously stomped the referee. Heinous!
DeBeers then removed the referee's belt and repeatedly whipped Phillips with it.
While DeBeers hanged Philips over the top rope with the belt, the referee remained

OUT COLD

.
DeBeers then provided Phillips with a DDT on the floor, but the referee returned to his feet and called for the bell.
Phillips won by DQ at 3:28.
Rating: DUD
Summary: More heel chicanery by DeBeers to maintain his character.
Catch the UWF LIVE on 6/7 in Ft. Lauderdale!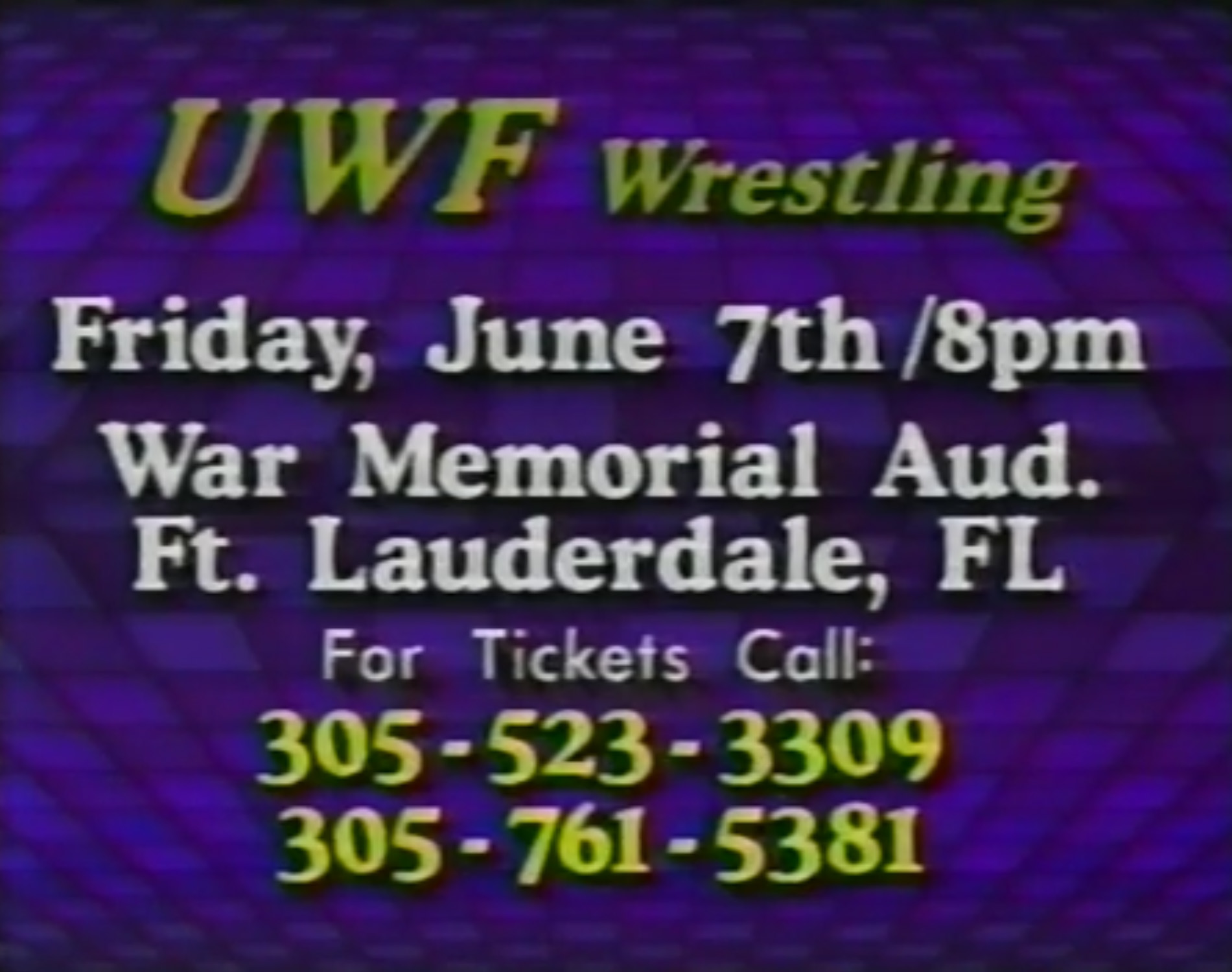 Ad airs for the Hotel Pennsylvania.
Order UWF Power Products today!
Promo #3 airs for the PPV.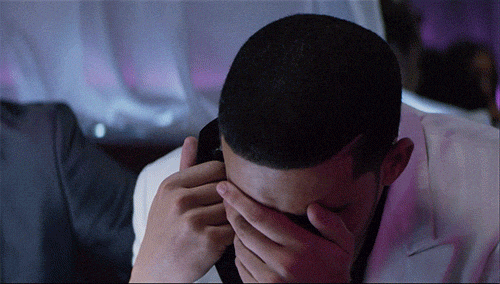 Call the UWF PowerLine NOW!
Match 3 for the vacant UWF TV title (quarterfinal): Steve "Dr. Death" Williams versus the Wild Thing
Highlights:
Since the previous match ended in a double-DQ, the winner of this match advances to the finals.
This match has some notoriety to it. More on this later.
When the NYC faithful chanted "Dr. Death," Wild Thing BLASTED their hero in the corner with a boot. That did NOT look crisp.
Wild Thing continued to attack until Williams tackled him.
As Wild Thing scored with another boot, he missed a dropkick.
He then clotheslined Williams to the floor and mounted the top turnbuckle.
After Wild Thing leaped, Williams caught and slammed him on the floor.
He then rammed Wild Thing face-first into the apron and back-first HARD into the ring post.
Back in the ring, Williams attempted a back drop, but Wild Thing countered with a face jam.
Wild Thing then mounted the top turnbuckle again and attempted a cross body block.
On the other hand, Williams caught and dumped him on his head. OUCH!
Williams then delivered a leg drop and followed with an Oklahoma Stampede.
1-2-3.
Williams won in 5:25.
Rating: -*
Summary: Business-exposing match where Williams apparently lost it when Wild Thing potatoed him.
After the match, Abrams enters the match to tell Wild Thing something, so a BUSTED OPEN Wild Thing swings, um, wildly at him but misses. Next, Wild Thing shakes Williams' hand Sportsmanship!
HOT TAKE: Internet lore has some fascinating rumors about this match:
Wild Thing wronged Abrams on a drug deal.
Wild Thing slept with Abrams' wife.
Abrams paid Williams an extra $100 to break Wild Thing's nose.
UPON FURTHER REVIEW: Wild Thing committed an absolute no-no by potatoing Williams. If Williams was a call-the-match-in-the-ring type, then Wild Thing should have followed his lead step-by-step. Instead, he inadvertently and improperly kicked Williams. Since Williams owed him a receipt, he taught Wild Thing a lesson. Abrams had financial investment in Wild Thing going forward, so he went to check on him. A dazed Wild Thing swung at him without thinking. Nevertheless, Abrams continued to employ Wild Thing regularly following the incident, so I do not believe there was animosity between them. If Wild Thing is reading this and has further insight, please drop me a line.
Plug #3 airs for tickets.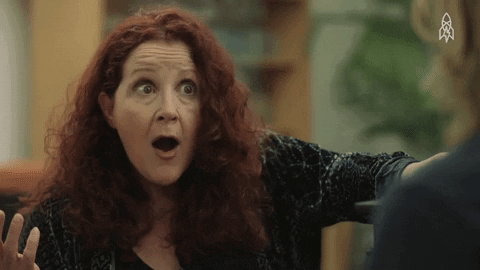 Call the LegendLine NOW!
Order your Power Shack Gym gear today!
Get a 1991 Subaru ASAP!
Catch Yonkers Summer Racing '91 only on SportsChannel!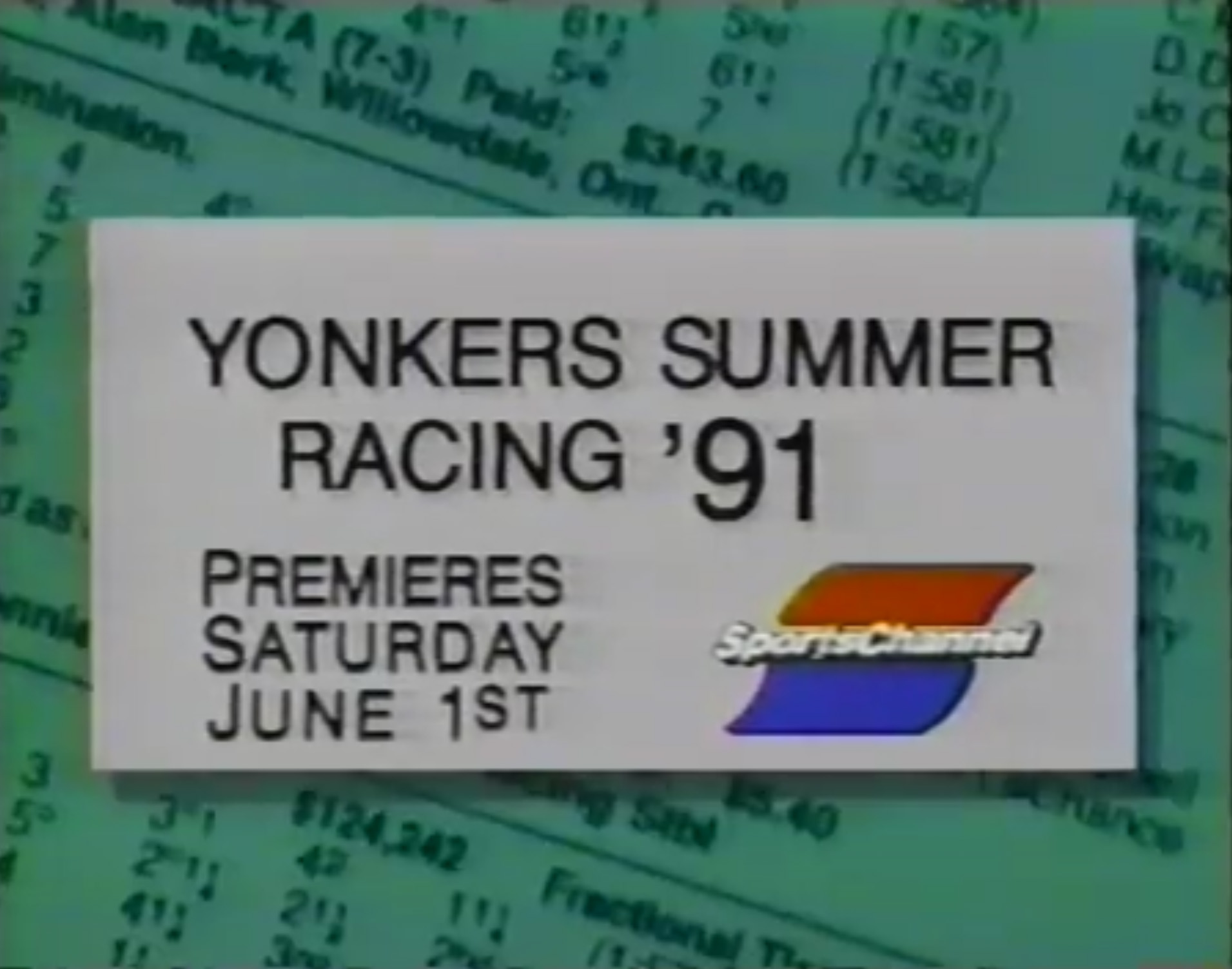 You'd better watch Mad Dog Live or prepare to be bitten.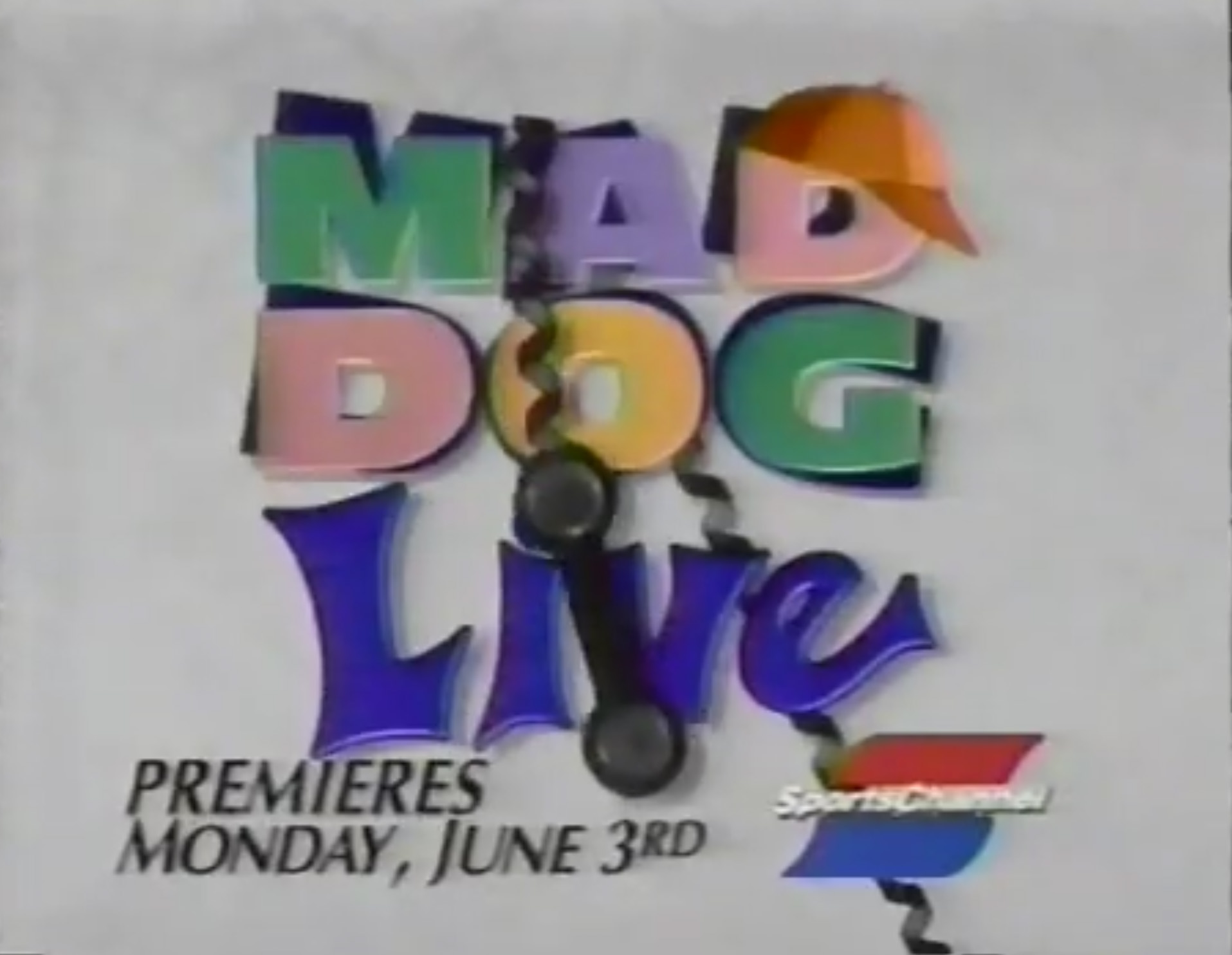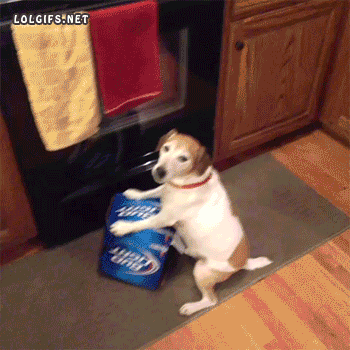 "Cowboy" Bob Orton plugs the PPV.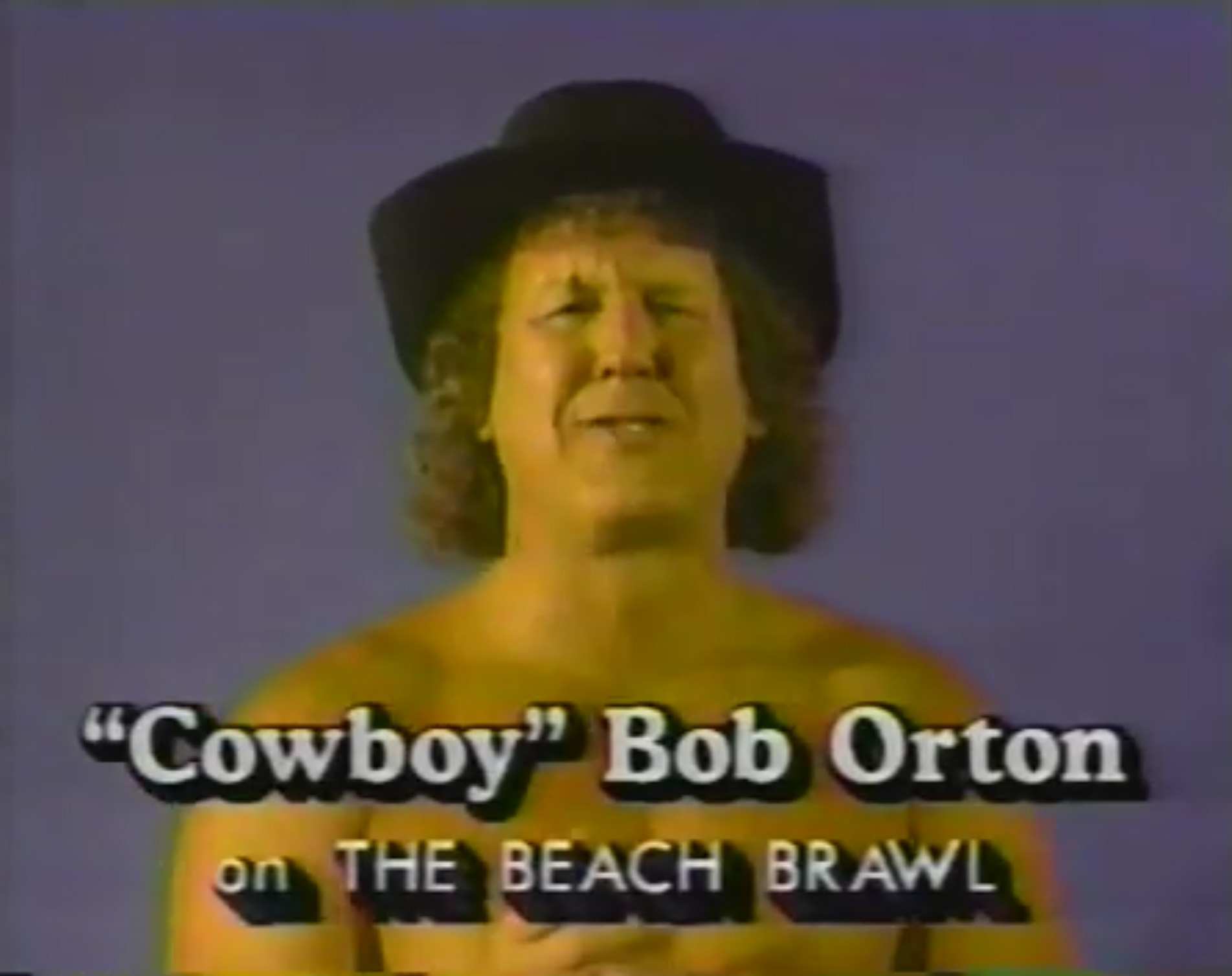 Match 4: B. Brian Blair versus Larry Power (w/ John Tolos & Dave Power)
Highlights:
Blair got the better of Larry, so Dave illegally inserted himself in his brother's place. SNEAKY!
As Blair slammed David, he followed with a knee drop.
Larry switched with David, gave Blair a cross corner whip, but came up empty on his follow-through.
When Blair gave him an Irish whip, Larry fell out of the ring.
David switched with Larry but ate a clothesline.
After Blair hooked a Sharpshooter, Larry came in and nailed him with Tolos' shoe.
Referee Dick Kroll called for the bell, and Blair won by DQ at 5:33.
Rating: ½*
Summary: Clever switching by the Power Twins made for a decent story, but the heel DQ was inevitable.
After the match, the Power Twins and Tolos triple-team Blair until Jim Brunzell rushes in to save his former tag team partner. I smell a tag match at the PPV.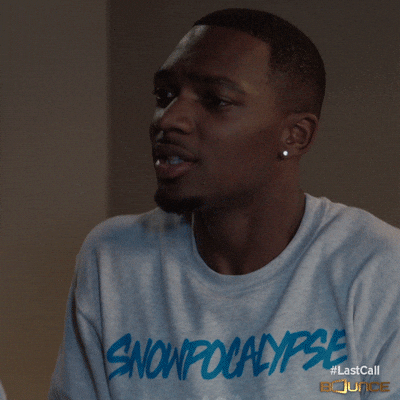 Plug #2 airs for the Ft. Lauderdale show.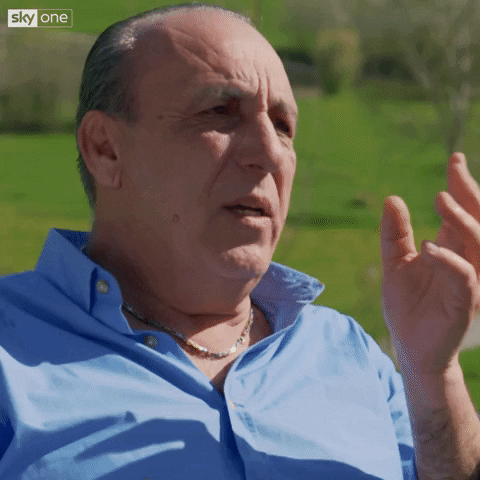 Get Bruno's book TODAY!
Orndorff shills Super Arm Blaster.
Subscribe to National Review and find out what conservative pundits spew to the public.
Promo #4 airs for the PPV.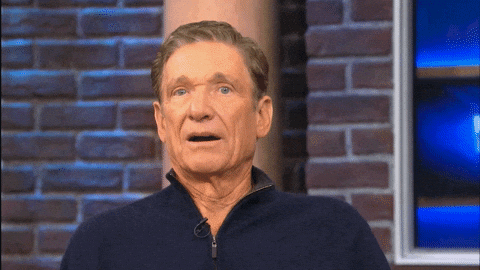 Call the Captain Lou hotline NOW!
CAPTAIN LOU'S CORNER: Albano interviews Don Muraco who cuts a promo on Gordy.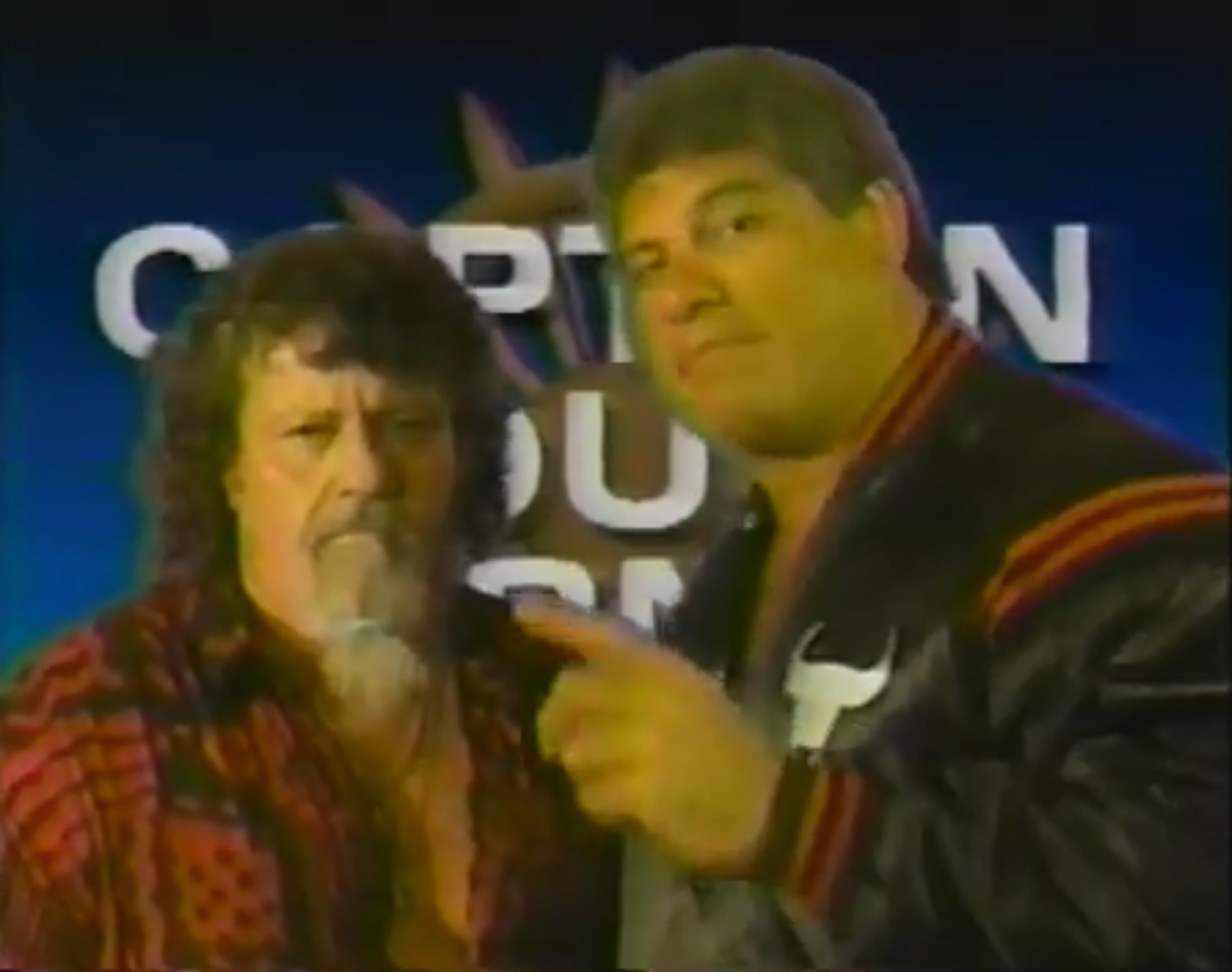 Plug #4 airs for tickets.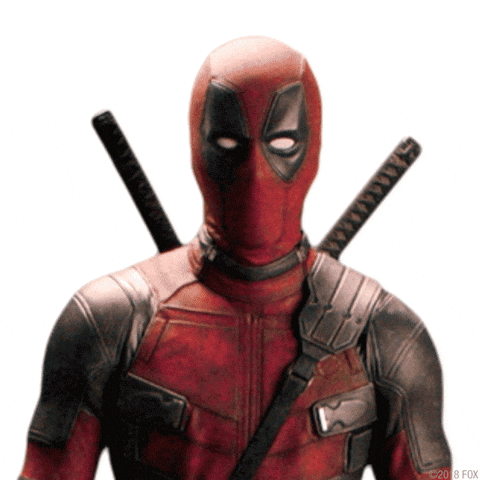 Promo #5 airs for the PPV.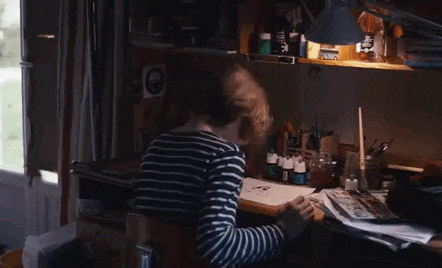 Match 5: Joshua Ben-Gurion versus the Beast
Highlights:
For those unaware, Ben-Gurion was portrayed by Scott Schwartz and acted in numerous films and TV shows.
Beast rang Ben-Gurion's bell, gave him a cross corner whip, but came up empty on his follow-through.
When Ben-Gurion gave him a HARD cross corner whip to injure the back, he slammed Beast.
Ben-Gurion then missed an elbow drop, so Beast ripped into him "like a Maryland blue crab" according to DeGeorge. Please pass the crab imperial!
As Ben-Gurion gave him another cross corner whip, Beast took a big bump down to the mat.
Ben-Gurion then clotheslined Beast for 2.
After Beast nailed him straight down Broadway, Ben-Gurion reversed an Irish whip and backdropped him.
He then clotheslined Beast again for 2.
While he mounted the second turnbuckle, Ben-Gurion connected with an Israeli Air Force Bomber (flying clothesline).
1-2-3.
Ben-Gurion won at 3:47.
Rating: ½*
Summary: Showcase match for Ben-Gurion.
Plug #3 airs for the Ft. Lauderdale show.
Get Flex CTS from your local sports retailer today!
Order your UWF merchandise NOW!
Check out City Slickers in theaters in June.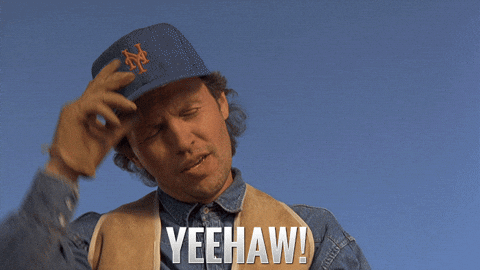 Muraco shills the PPV while cutting another promo on Gordy.
Speak of Gordy, and he rebuts.
Abrams details that Cactus Jack failed to appear forfeiting his match against Bigelow. Through careful research, I discovered that Cactus wrestled David Sammartino for TWA that night. The airline?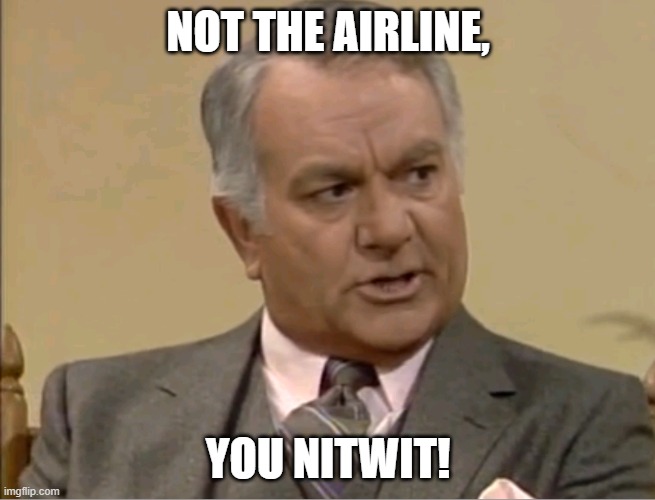 Sorry, Chester.
Nonetheless, Bigelow will face Williams in the tournament final at the PPV.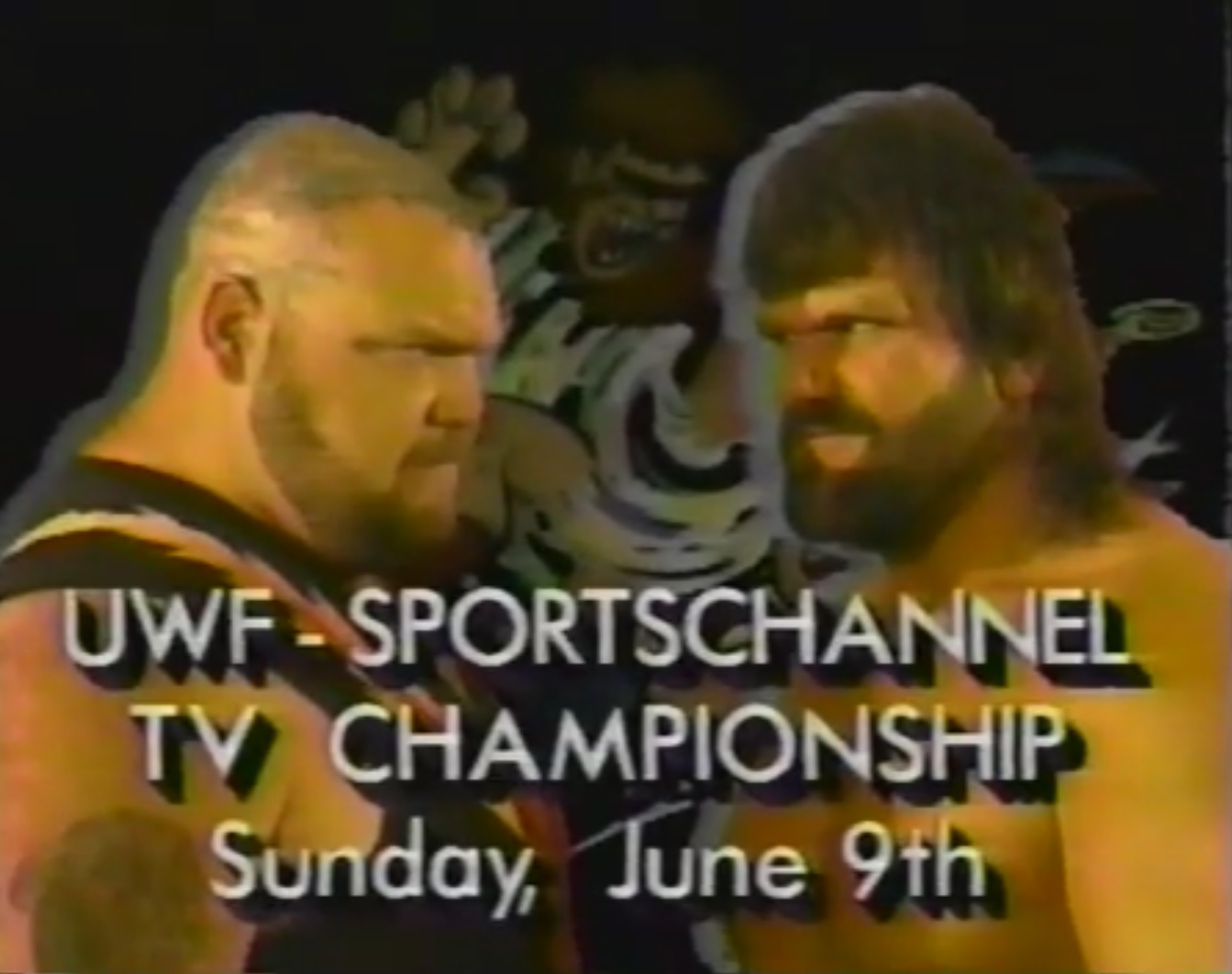 In lieu of a main event, footage of wrestlers holding back Williams as an irate Bigelow tries to get to him. They can't control the chaos as Bigelow and Williams scrap at ringside.
Bigelow cuts a promo on Williams.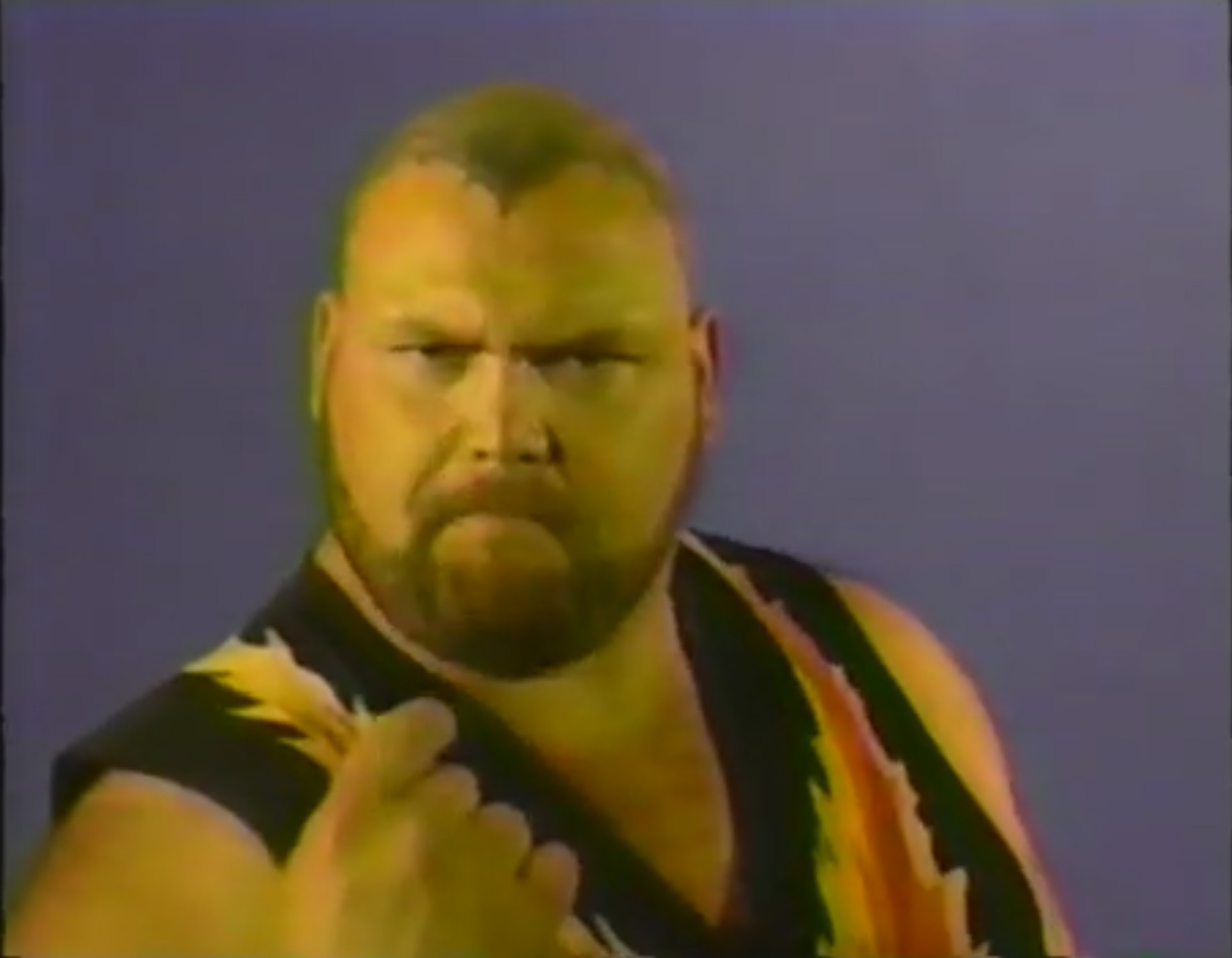 Speaking of Williams, he rebuts.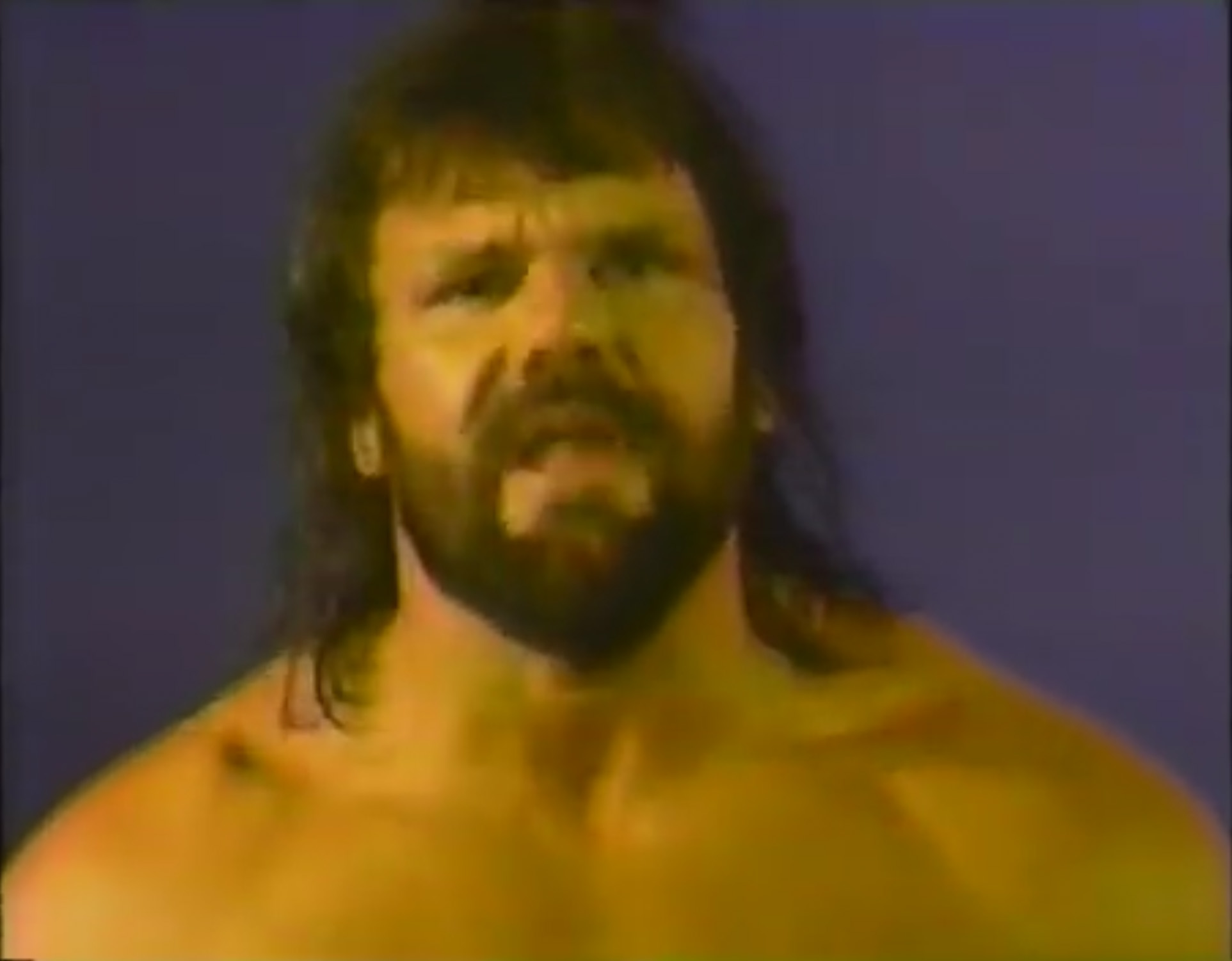 Get The American Dream Comes to Life, or you'll have to pay Mantle's unpaid bar tabs.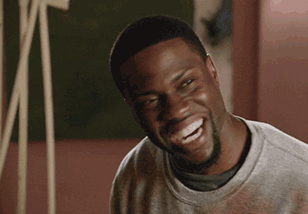 Promo #6 airs for the PPV.
Plug #5 airs for tickets to the PPV.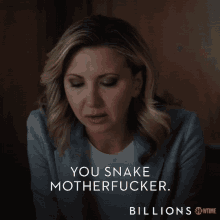 Conclusion: Inching just a bit closer to the PPV, this show had a lot more action in it than prior episodes. I'd call that a good thing if you can tolerate all the promotional nonsense.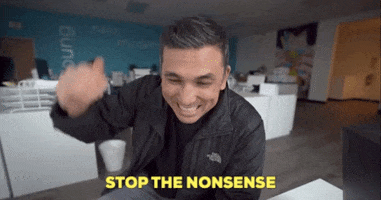 Next week, the Power Twins and Wet'n'Wild square off!
TV Rating: NONE
Stay tuned for UWF 06-03-91!
Comments? Suggestions? Send them to me at rsg@rockstargary.com and follow me on Twitter (@rockstargary202).
Custom Search