WELCOME TO ROCK STAR GARY REFLECTIONS!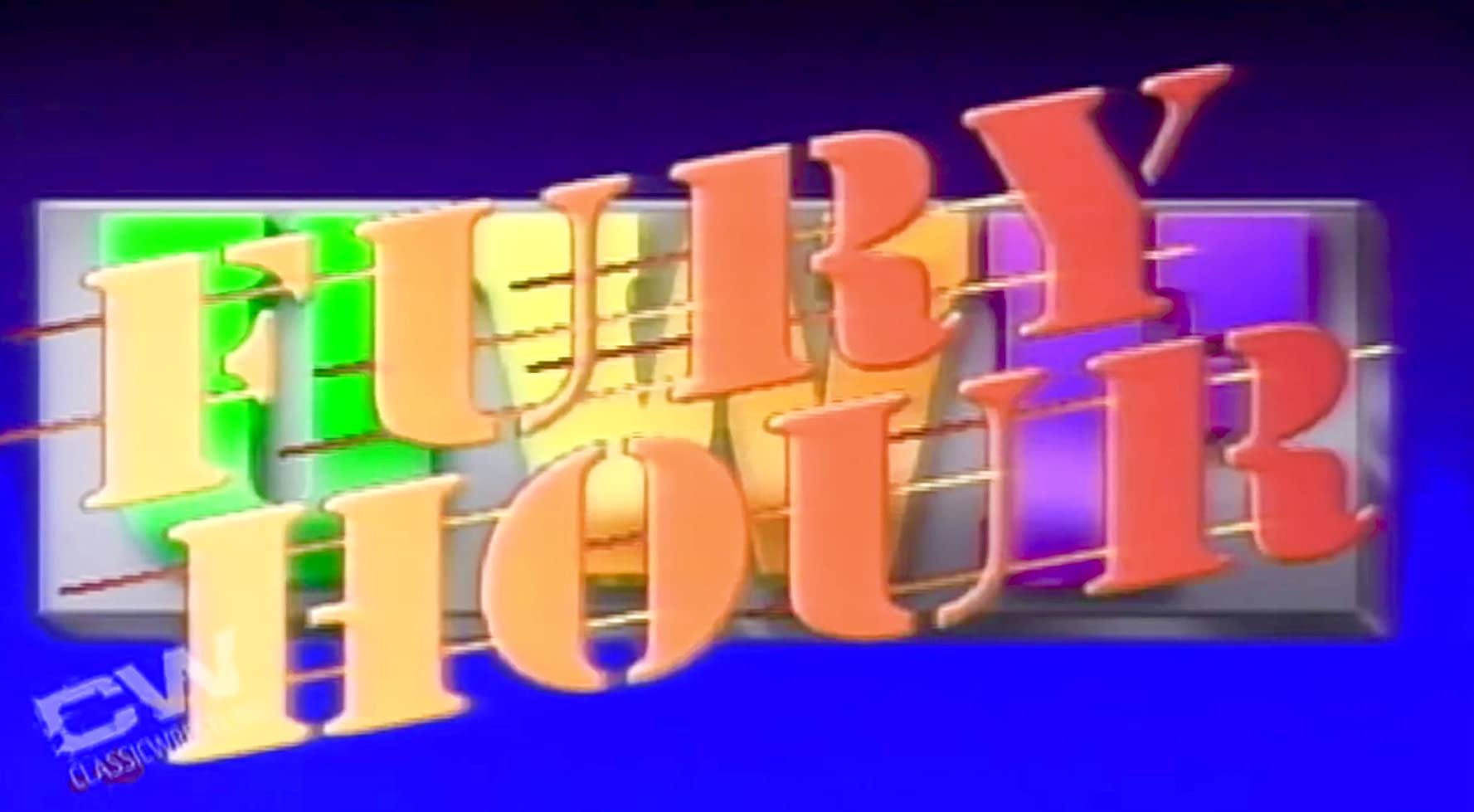 UWF Fury Hour 05-06-91
Taped from Orlando, FL
Airdate: May 6, 1991 (taped 04/06)
Attendance: 250
Hosted by Craig DeGeorge and Captain Lou Albano
Can Bigelow defeat Orton? Or will Tolos have something up his sleeve? Zhukov's back and ready to destroy an American patriot? But who is this patriot? Let's find out!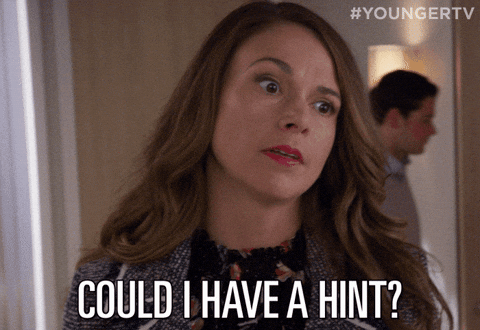 PPV plug #1 airs. In the cold open?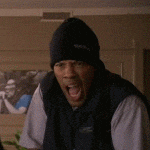 Opening montage.
Plug for Universal Studios Florida airs.
Match 1: "Mr. Wonderful" Paul Orndorff versus Rico Federico
Highlights:
Orndorff reversed a cross corner whip and hip-tossed Federico.
When Federico responded with a knee lift, he leapfrogged Orndorff but missed a dropkick.
Orndorff delivered his own knee lift and clotheslined Federico.
As he piledrove Federico, Orndorff won at 3:09.
Rating: DUD
Summary: Showcase match for Orndorff.
At ringside, Brian Ricco interviews Orndorff who's ready for the TV title tournament.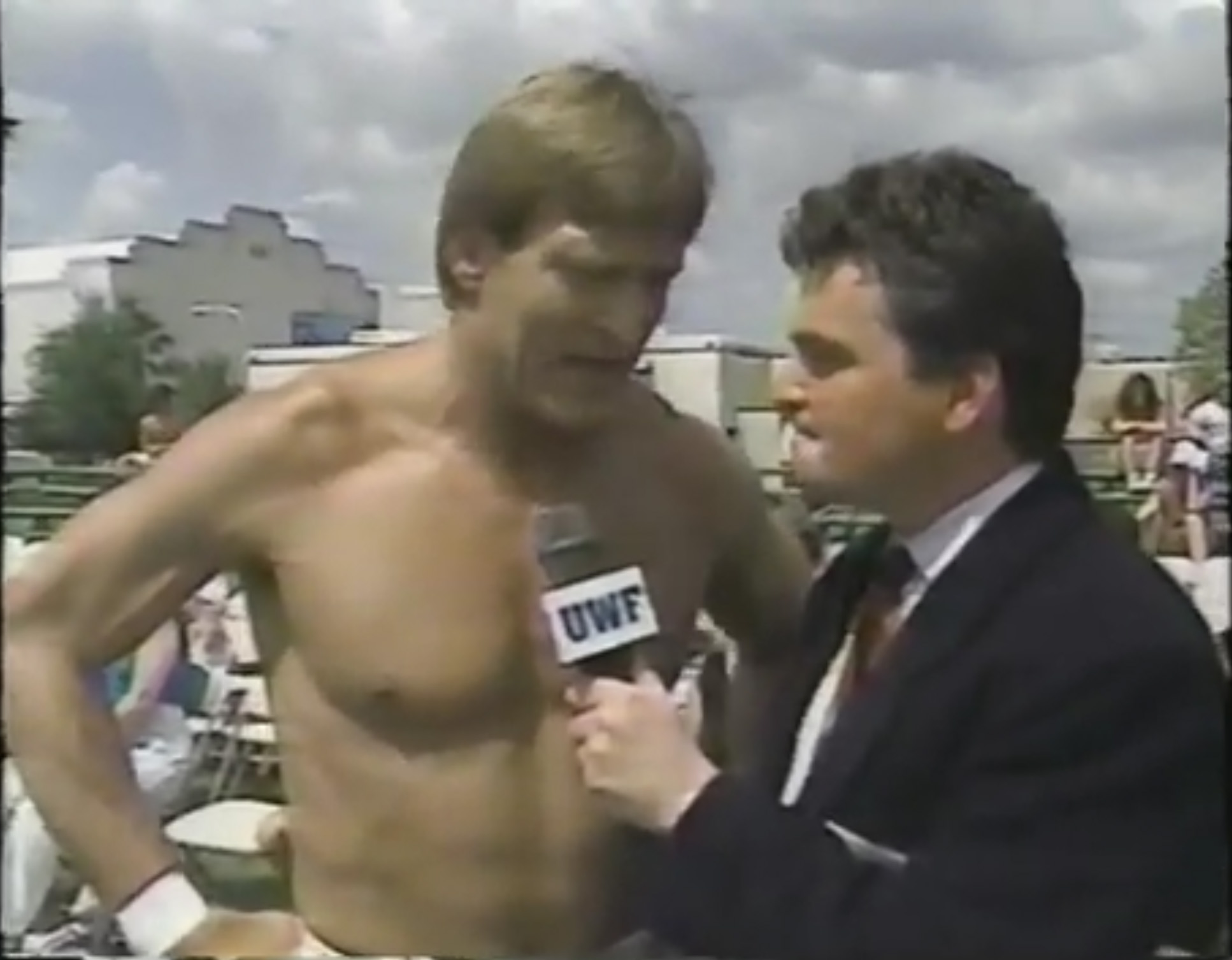 Get your tickets NOW for Beach Brawl on 6/9.
Order TriplEdge wipers today!
Cast your vote for the NHL Stanley Cup Playoffs MVP!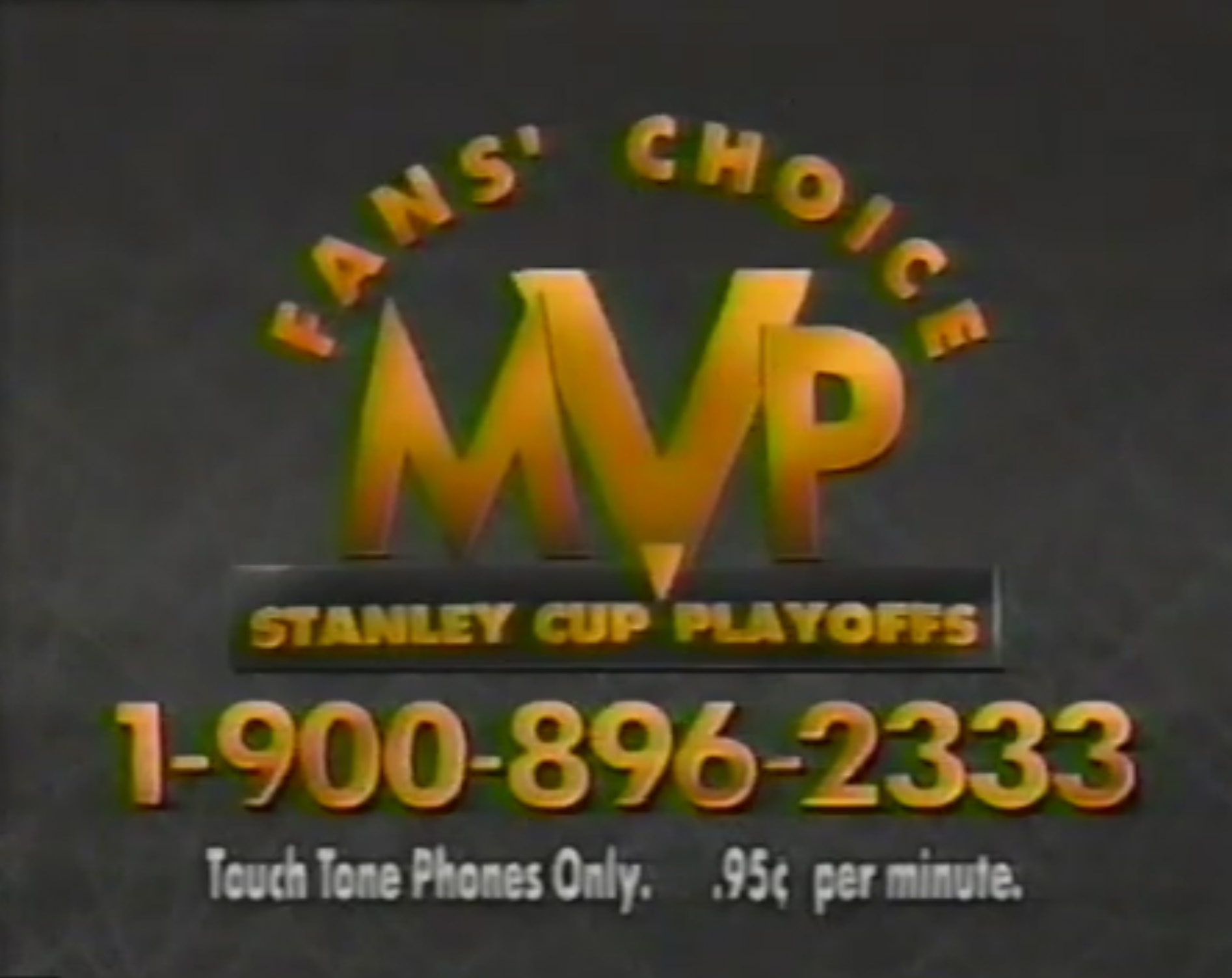 Catch Stone Cold in theaters on 5/17 unless you'd rather encounter the Boz.
Promo for the NY shows airs.
Match 2: Boris Zhukov versus Corporal Kirschner
Highlights:
Like last week, Zhukov sang the Soviet national anthem poorly.
Holy mid-80s WWF, Batman! It's Corporal Kirschner! I thought Nikolai Volkoff and the Iron Sheik buried this guy deep in the Mojave Desert.
Nevertheless, Albano continued his intentional name-flubbing at Zkukov's expense.
Zhukov slammed Kirschner but missed an elbow drop.
As the Orlando faithful began a "U-S-A" chant, their hero botched a face plant but got 2.
Kirschner then missed a dropkick, so Zhukov tossed him down to the ground.
When Kirschner caught him by the legs and pulled him toward the ring post, he ruined Zhukov's weekend if you catch my drift.
He then brought Zhukov down to the ground and made him HIT THE POLE.
After they returned to the ring, Kirschner landed a Popeye-style punch.
Quit trying to make me hungry, Popeye.
While Zhukov applied a bear hug, Kirschner escaped by ringing Zhukov's bell.
He then gave Zhukov a cross corner whip and followed with a monkey flip.
As Zhukov reversed a cross corner whip, he came up empty on his follow-through.
Kirschner then rolled up Zhukov.
1-2-3.
Kirschner won in 7:27.
U-S-A! U-S-A! U-S-A!
Rating: **
Summary: While the Orlando faithful showed their support for Kirschner through patriotism, this match didn't stink up the amusement park as much as I thought it would.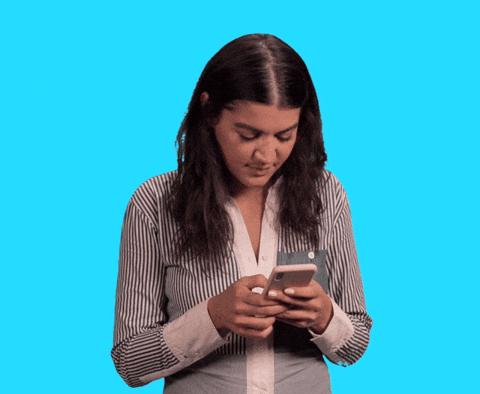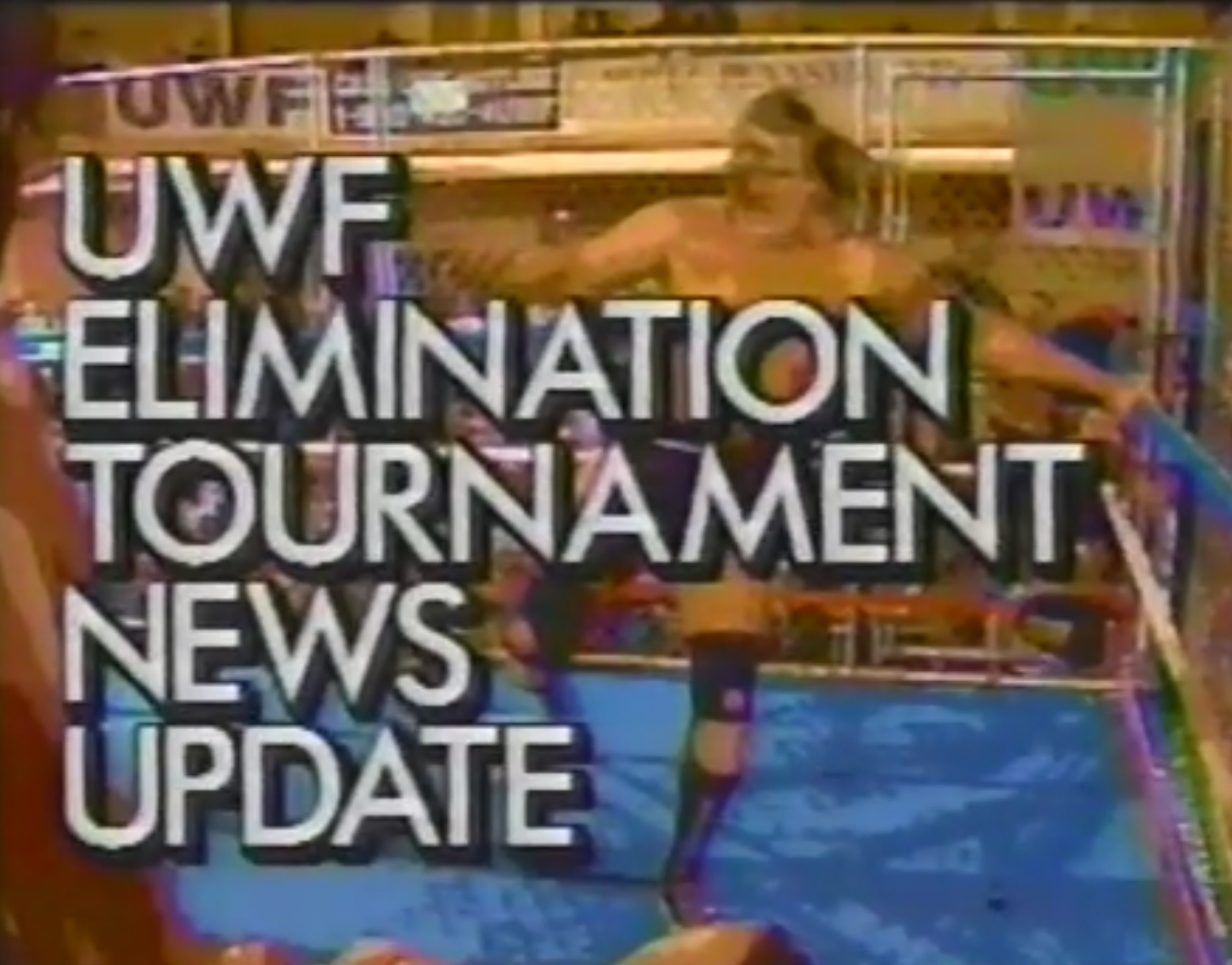 UWF ELIMINATION TOURNAMENT UPDATE: While referring to his boss as "Dr. Herb Abrams" again, Ricco supplies us with more fictitious results: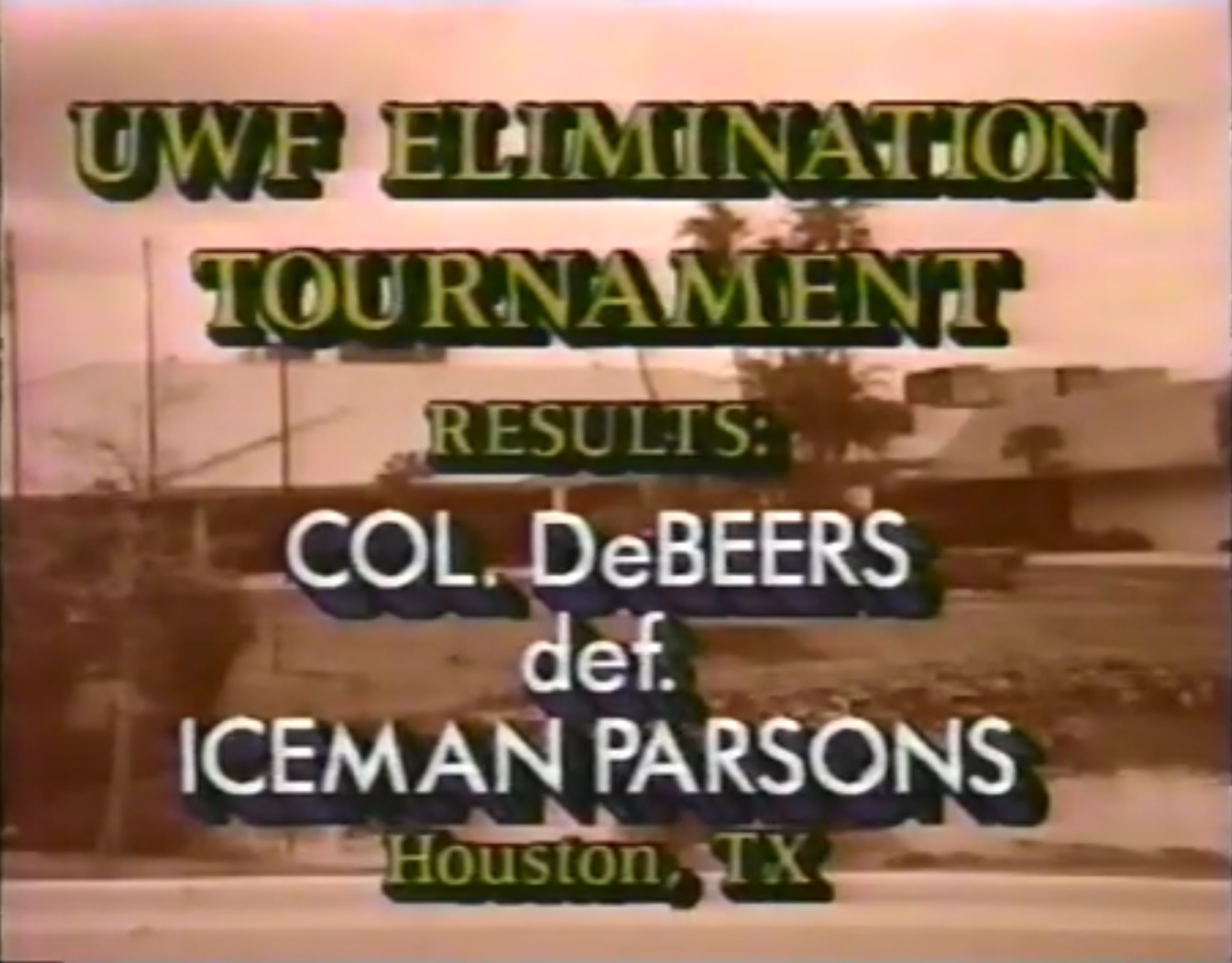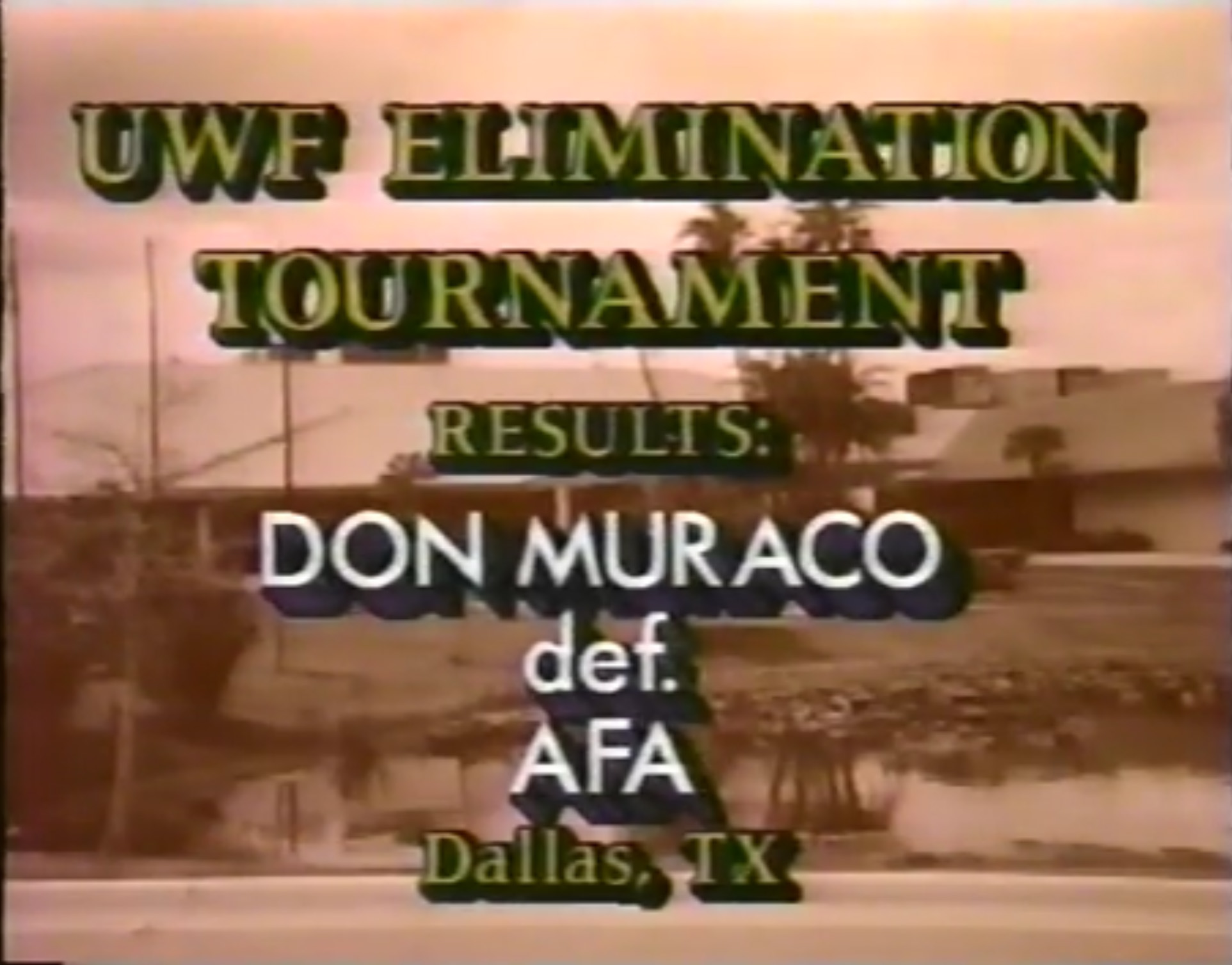 Ad for the Hotel Pennsylvania airs.
Get your UWF Power Products NOW!
Tolos shills Midnight Express Limousine.
Promo #2 airs for Universal Studios Florida.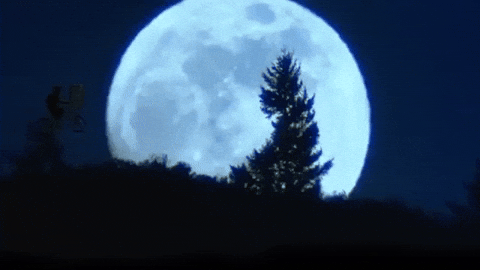 Call the Captain Lou Hotline today!
CAPTAIN LOU'S CORNER: Albano interviews Zhukov who's happy to take American money. Meanwhile, Albano spits.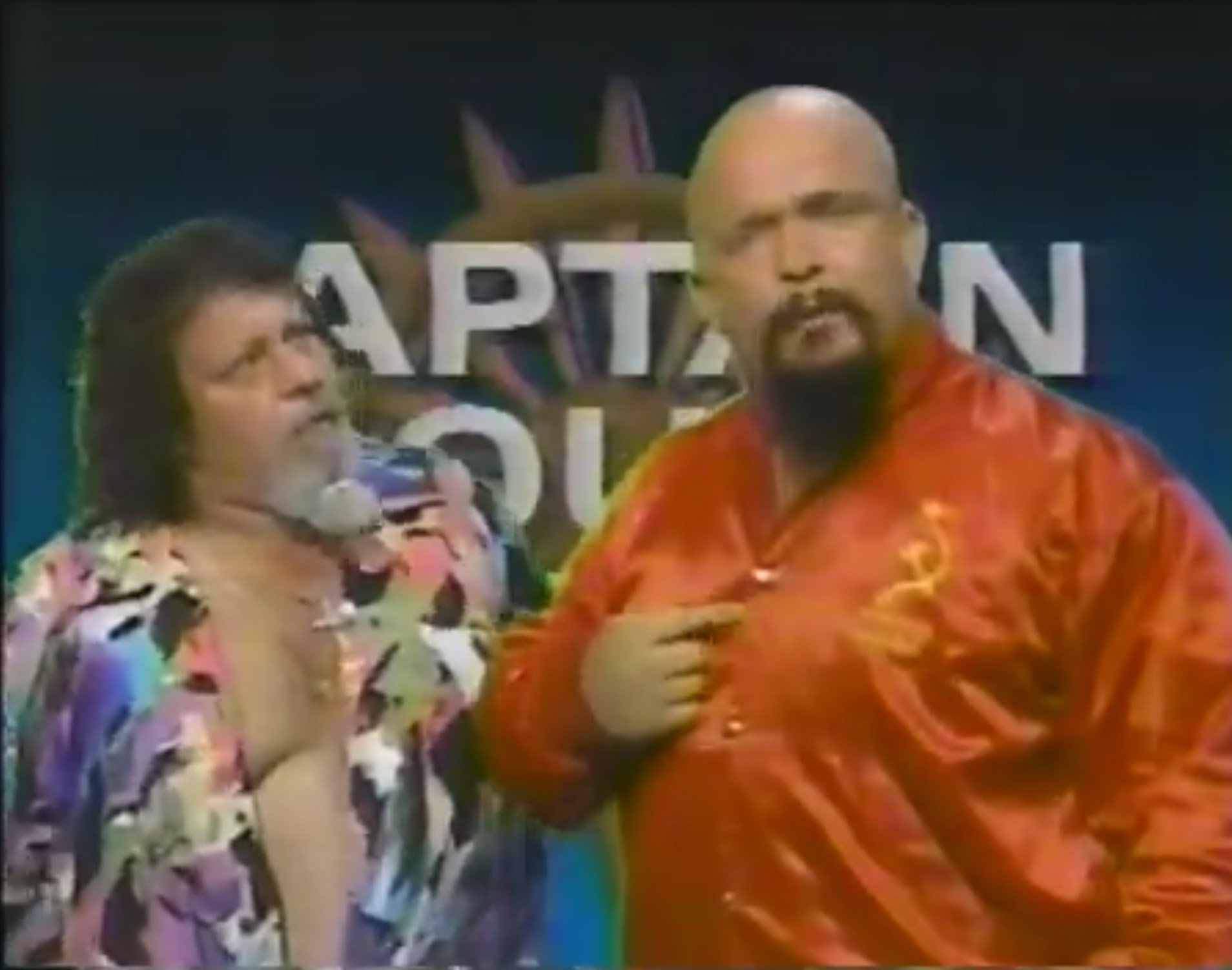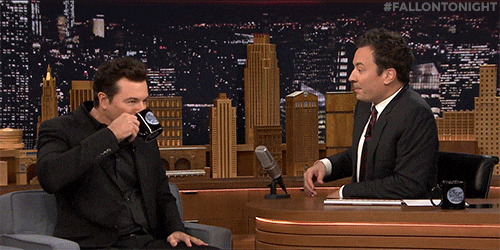 ASK THE WRESTLERS: A letter to Sunny Beach: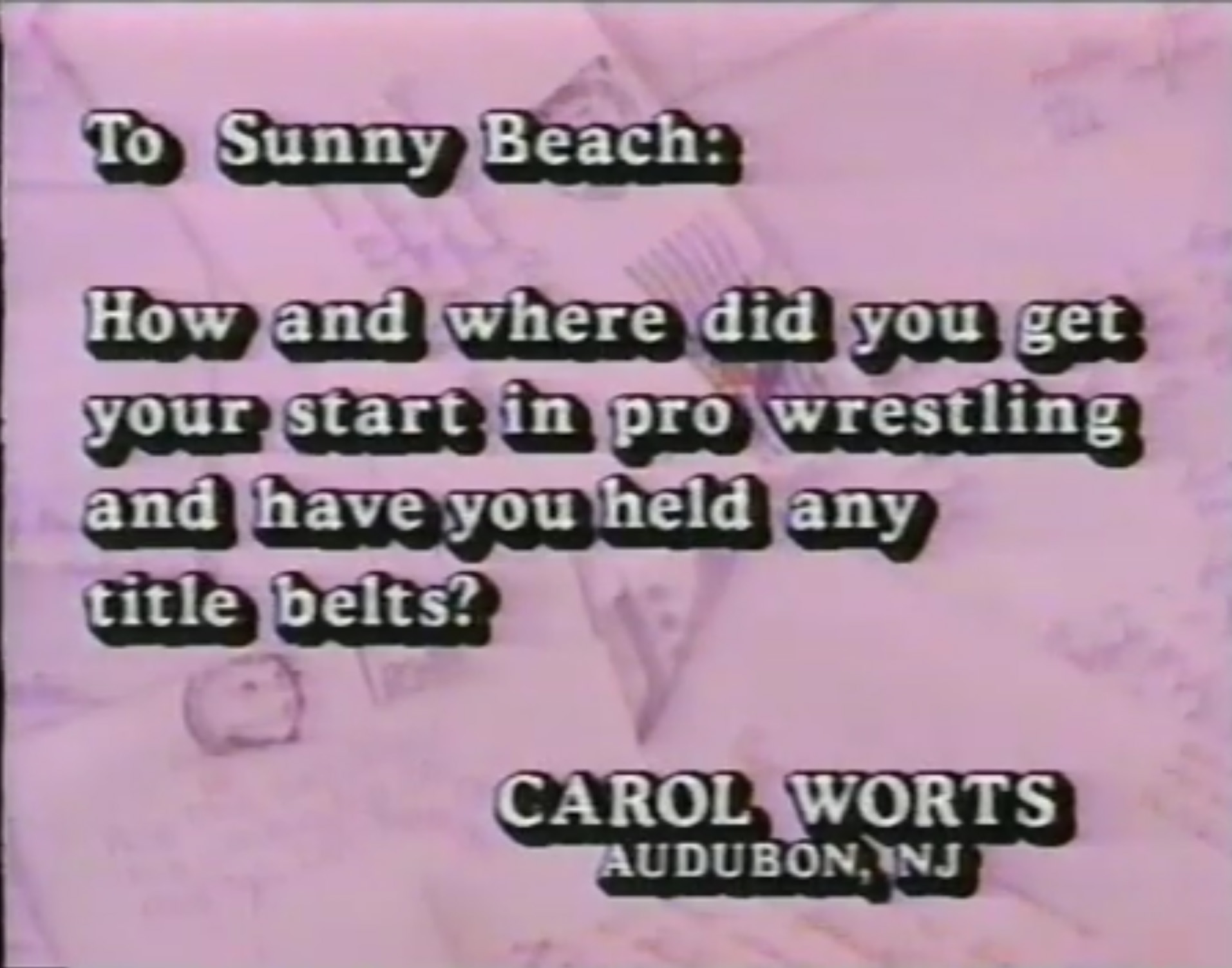 Beach responds.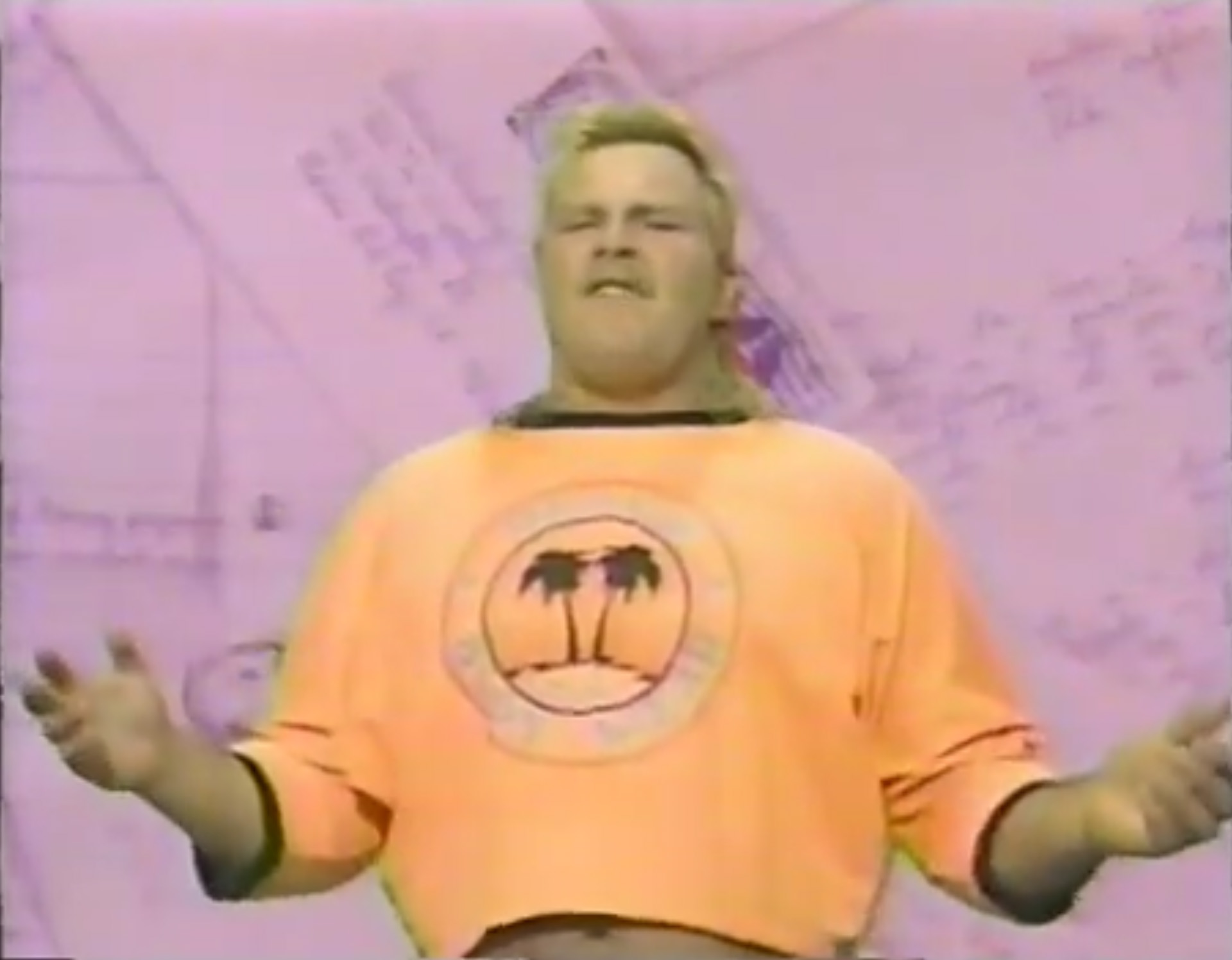 Promo #2 airs for the NY shows.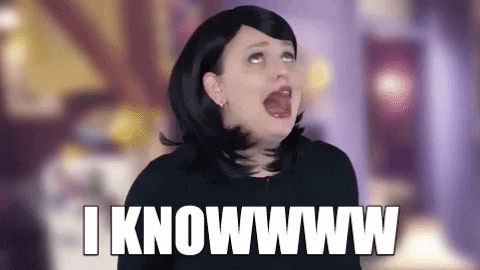 Buy a 1991 Subaru TODAY!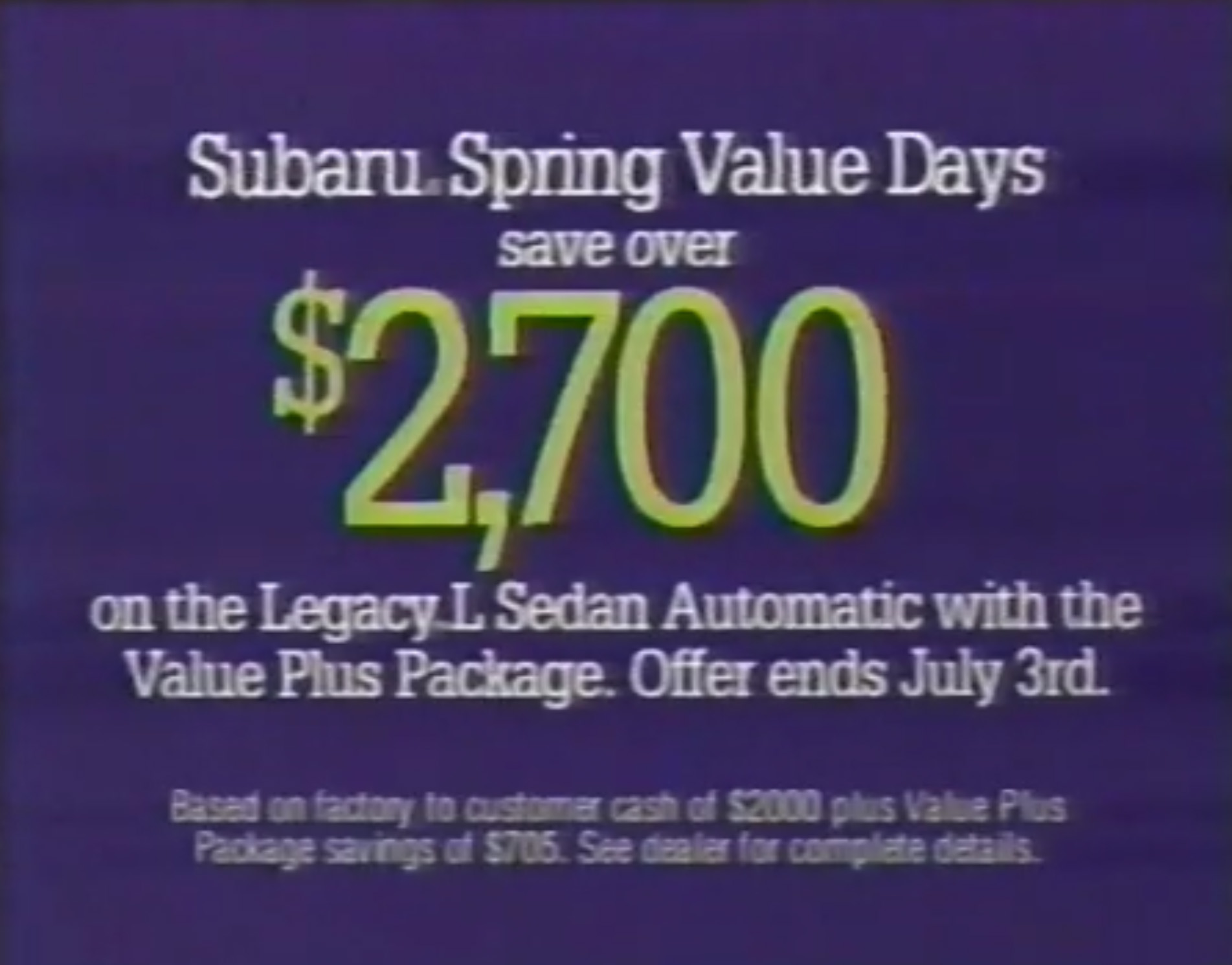 Catch both the NY Mets/L.A. Dodgers and the Edmonton Oilers/Minnesota North Stars games on Wednesday!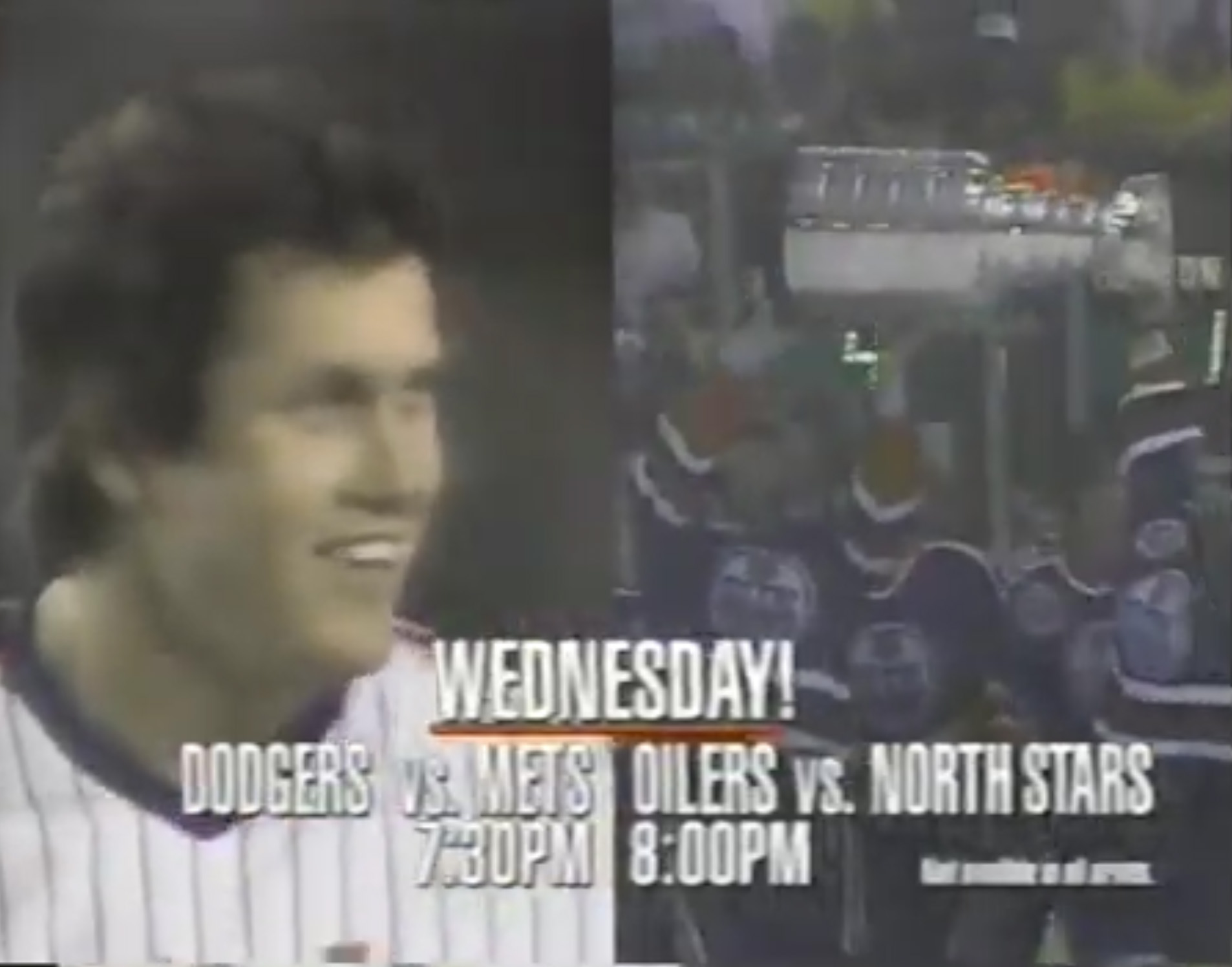 Call the Sports Trivia hotline and win $100.
Also, call the UWF Powerline NOW!
Plug #2 airs for the PPV.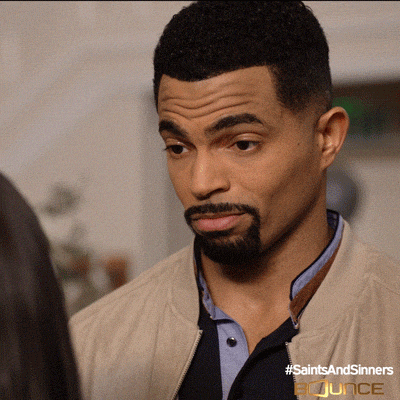 Match 3: The Power Twins versus David Perry & Joseph Schomdinger
Highlights:
Tolos joined the broadcast table for this match.
When Perry leapfrogged Larry, Schmodinger tagged in.
Schmodinger leapfrogged Larry and followed with a dropkick.
As David tagged in, Larry put a knee into Schmodinger's back. SNEAKY!
David then hooked a double underhook suplex and tagged in Larry.
After the Power Twins double-backdropped Schmodinger, Larry powerslammed him for 2.
David tagged in and provided Schmodinger with his own powerslam.
While Larry tagged in, he mounted the second turnbuckle, and the Power Twins demolished Schmodinger.
1-2-3.
Power Twins won in 3:33.
Rating: *
Summary: Showcase match for the Power Twins.
After the match, the Power Twins stomp away at Schmodinger, and Perry tries to intervene. They turn their attention to Perry and leave him laying.
Plug #2 airs for tickets to the PPV. Get yours NOW!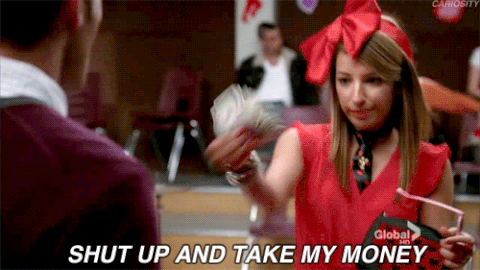 Orndorff shills Super Arm Blaster.
Call the LegendLine NOW!
Order Soloflex today!
Call the Captain Lou Rapline on Wednesdays!
Promo #3 airs for the PPV. Order NOW!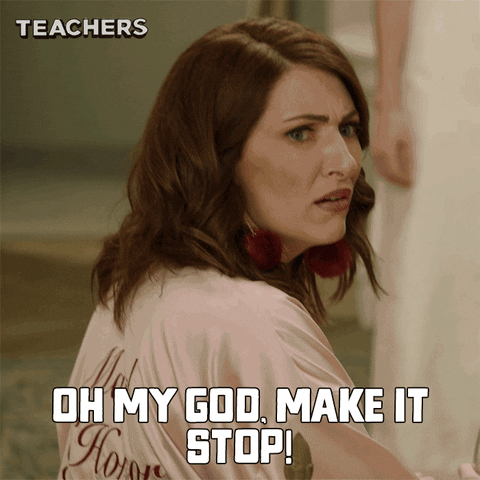 Match 5: "Cowboy" Bob Orton (w/ John Tolos) versus Bam Bam Bigelow
Highlights:
I'll eat my hat if this match has a clean finish.
When Bigelow shoulder-blocked him in the corner, he gave Orton a cross corner whip but came up empty on his follow-through.
Orton capitalized with a clothesline and an elbow smash.
As Bigelow rebounded with a head butt and a slam, he missed a splash.
Orton leveled him with an elbow smash, and the match spilled to the ground.
After Bigelow rammed him face-first into the apron twice, he tossed Orton back into the ring.
Tolos then tripped Bigelow coming off the ropes, but the anonymous referee caught him.
As a result, Bigelow won by DQ at 7:05.
No need to pass the Worcestershire sauce to me this week.
Rating: *
Summary: Neither wrestler left his feet as both are wont to do so. I certainly hope these guys have a rematch that's more fluid than this one.
Pardon me for a moment, please.
After the match, Orton drags Bigelow down to the ground so that Tolos could give Bigelow the business. How dastardly! Orton then grabs a chair and WAFFLES Bigelow in the back with it. While Bigelow blocks a second shot, he nails Orton with it. With the chair in Bigelow's hands, Orton and Tolos scatter.
Promo #3 airs for the NY shows.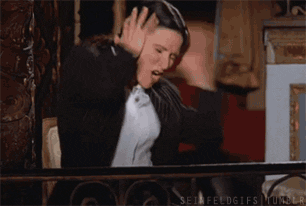 Orndorff disses quiche at our expense while shilling Dynamic Muscle Builder.
Order NordicTrack today!
Promo #3 airs for Universal Studios Florida.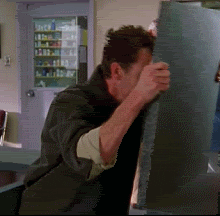 Plug #3 airs for tickets to the PPV.
Don't disappoint the Beaver! Buy a 1991 Toyota Camry TODAY!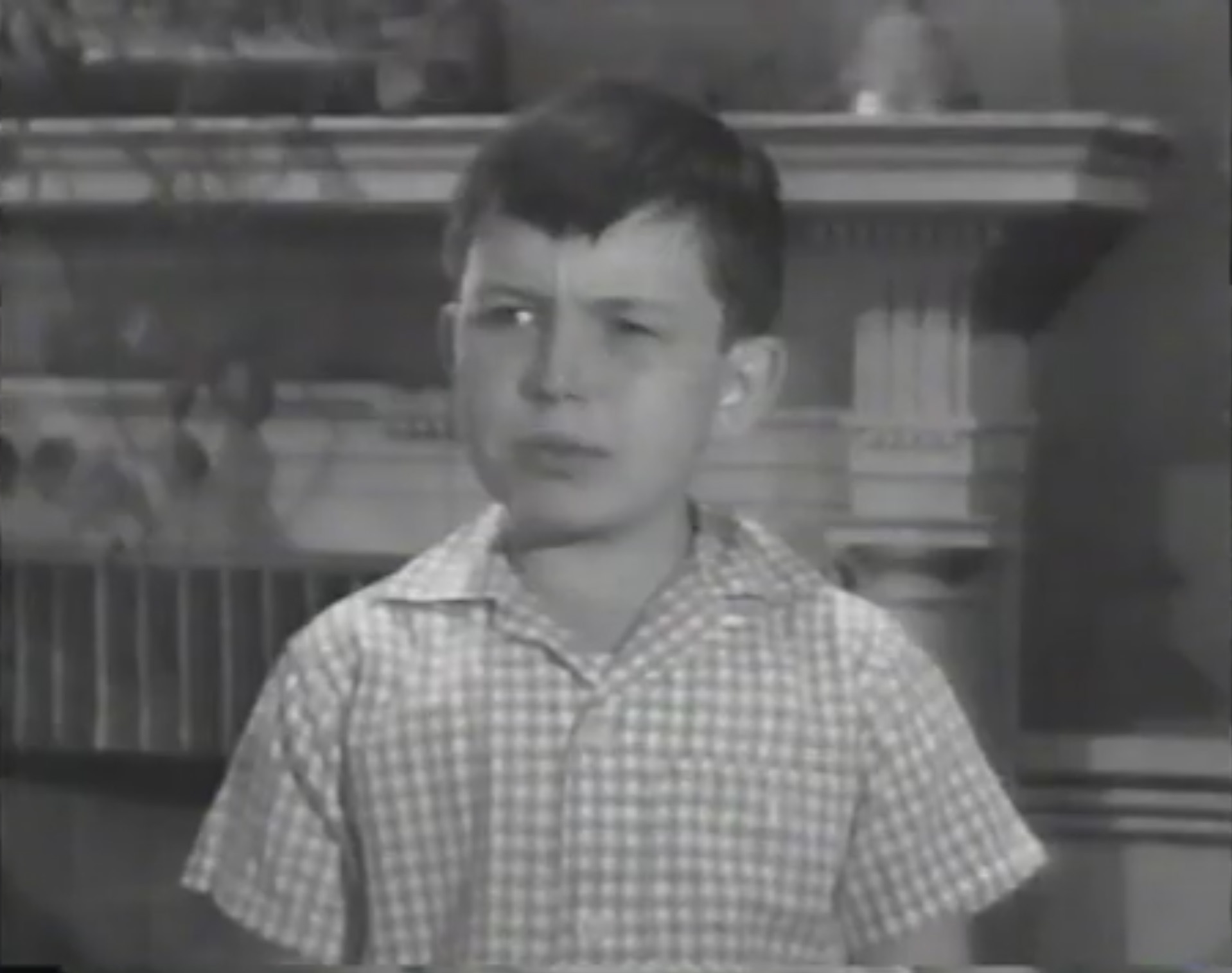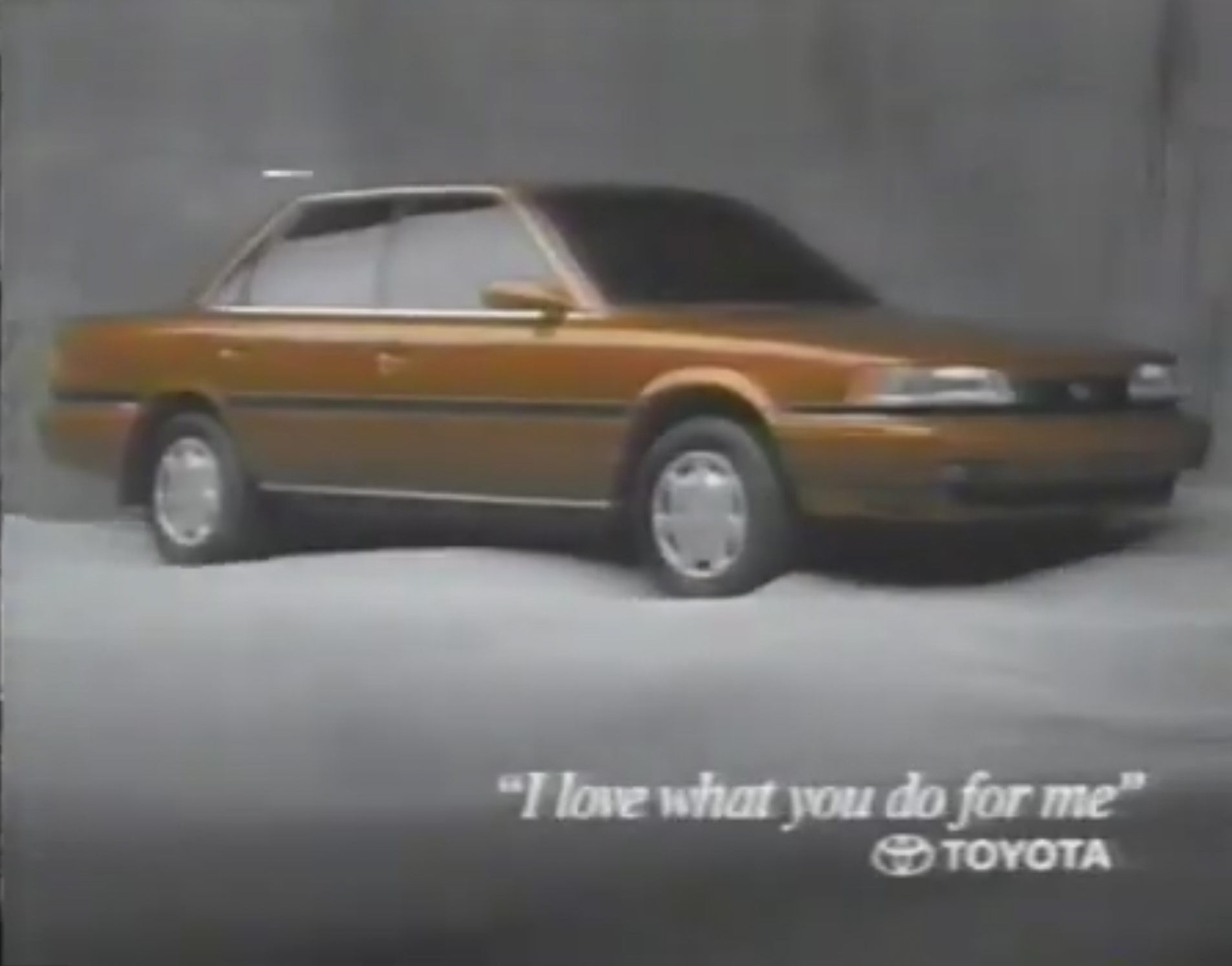 Open an account at Manufacturers Hanover NOW!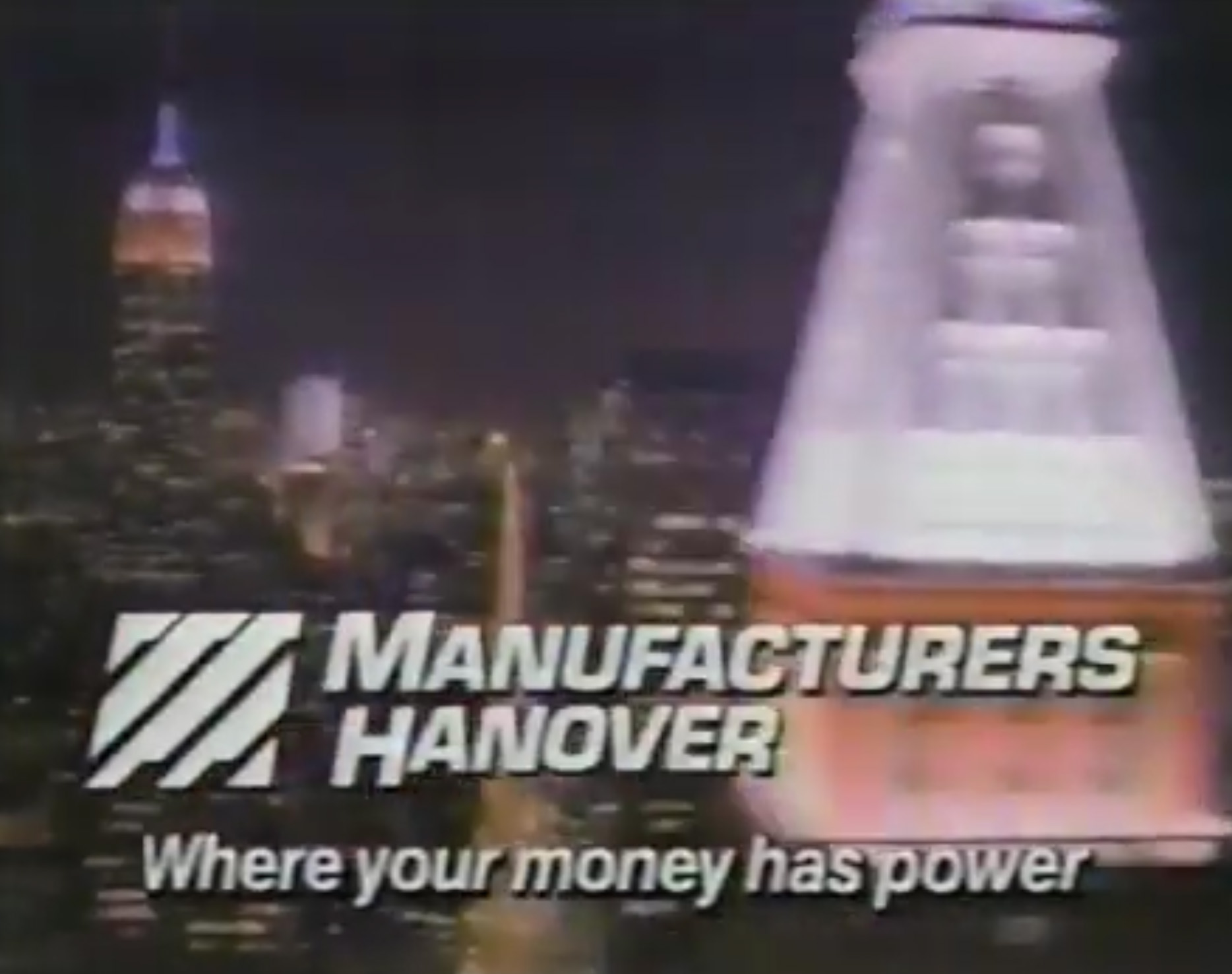 Order Bruno's book ASAP!
Get your mitts on some UWF merchandise by calling for the catalog.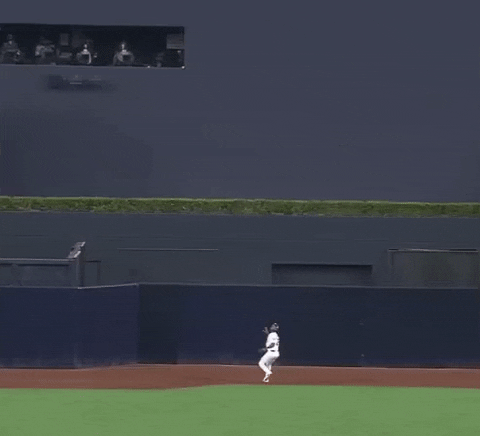 Conclusion: With two feature matches, this wasn't a bad episode. Of course, Bigelow-Orton didn't have a clean finish, but Kirschner toppled the big-headed Russian in what some may call a throwback match. Check it out if you can tolerate Abrams' pushiness about the PPV, NY shows, and tickets to the PPV.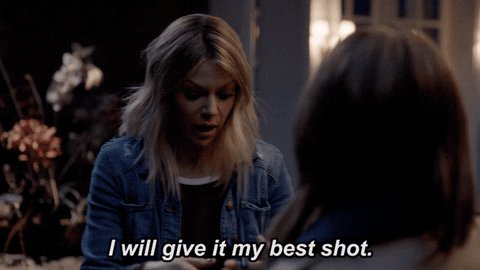 Next week, the "Wild Thing" wants to get his hands on the Power Twins, but how?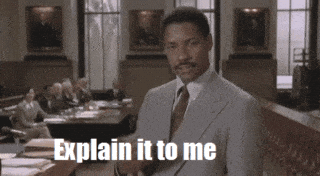 TV Rating: NONE
Stay tuned for UWF 05-13-91!
Comments? Suggestions? Send them to me at rsg@rockstargary.com and follow me on Twitter (@rockstargary202).
Custom Search