WELCOME TO ROCK STAR GARY REFLECTIONS!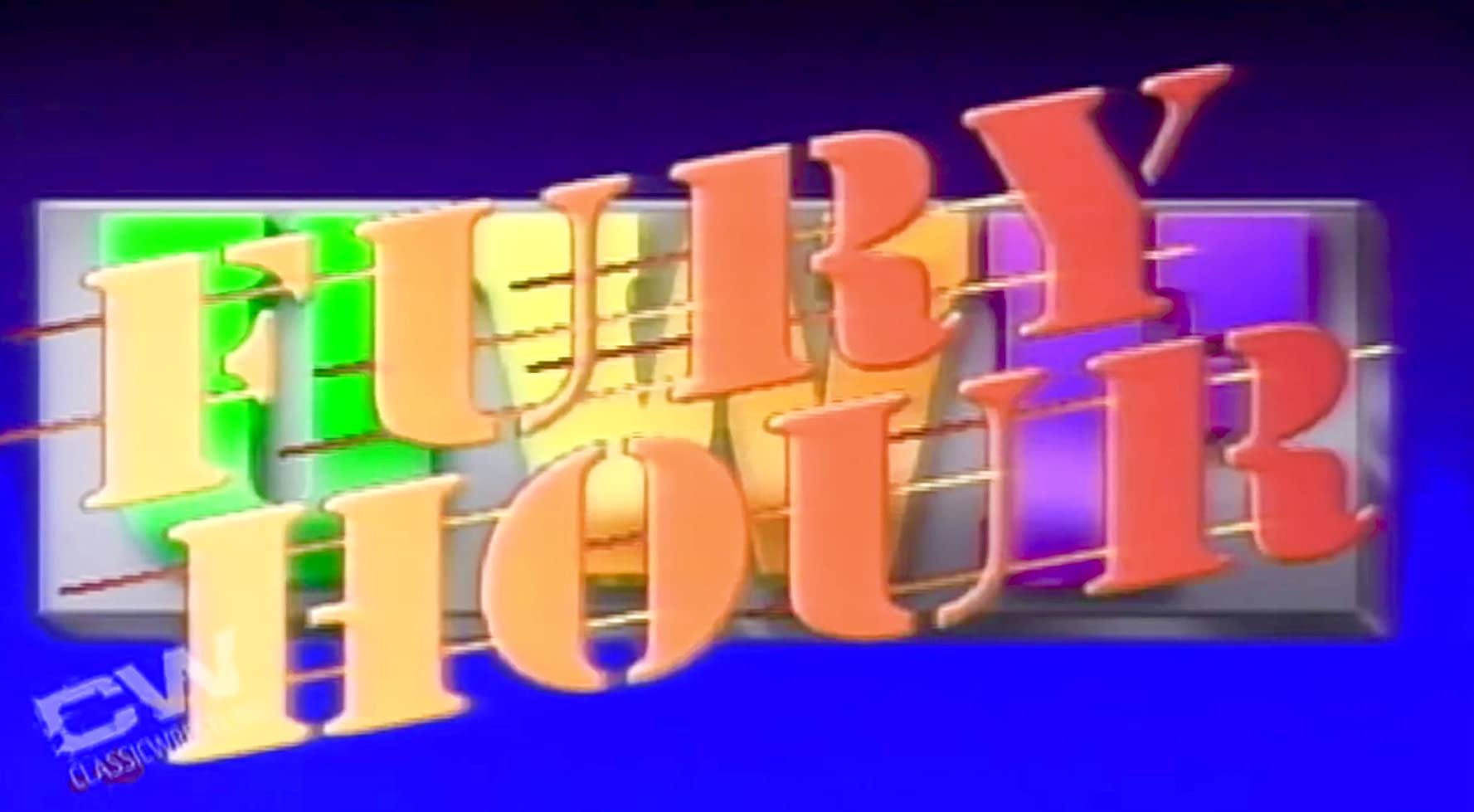 UWF Fury Hour 04-22-91

Taped from New York, NY

Airdate: April 22, 1991 (taped 03/10)

Attendance: 400

>Hosted by Craig DeGeorge and Bruno Sammartino

Can Muraco avenge Gordy for ruining last week's main event? Who's the newcomer this week? And what's this I hear about Public Enemy?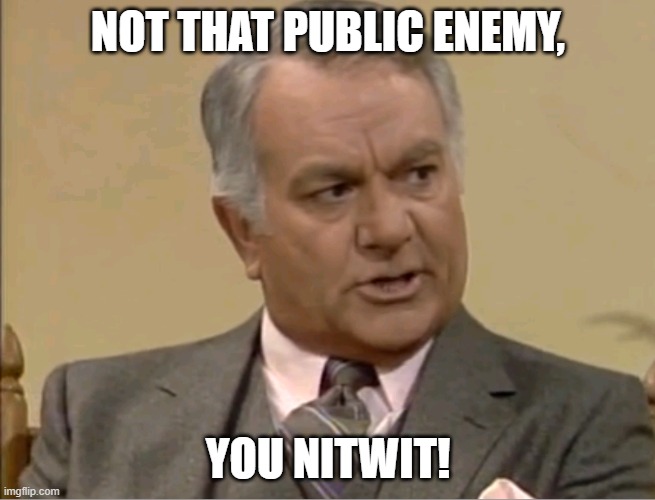 Sorry, Chester.

In the cold open, Muraco believes he HAD to be involved in the aftermath of last week's cage match. He then cuts a promo on Gordy.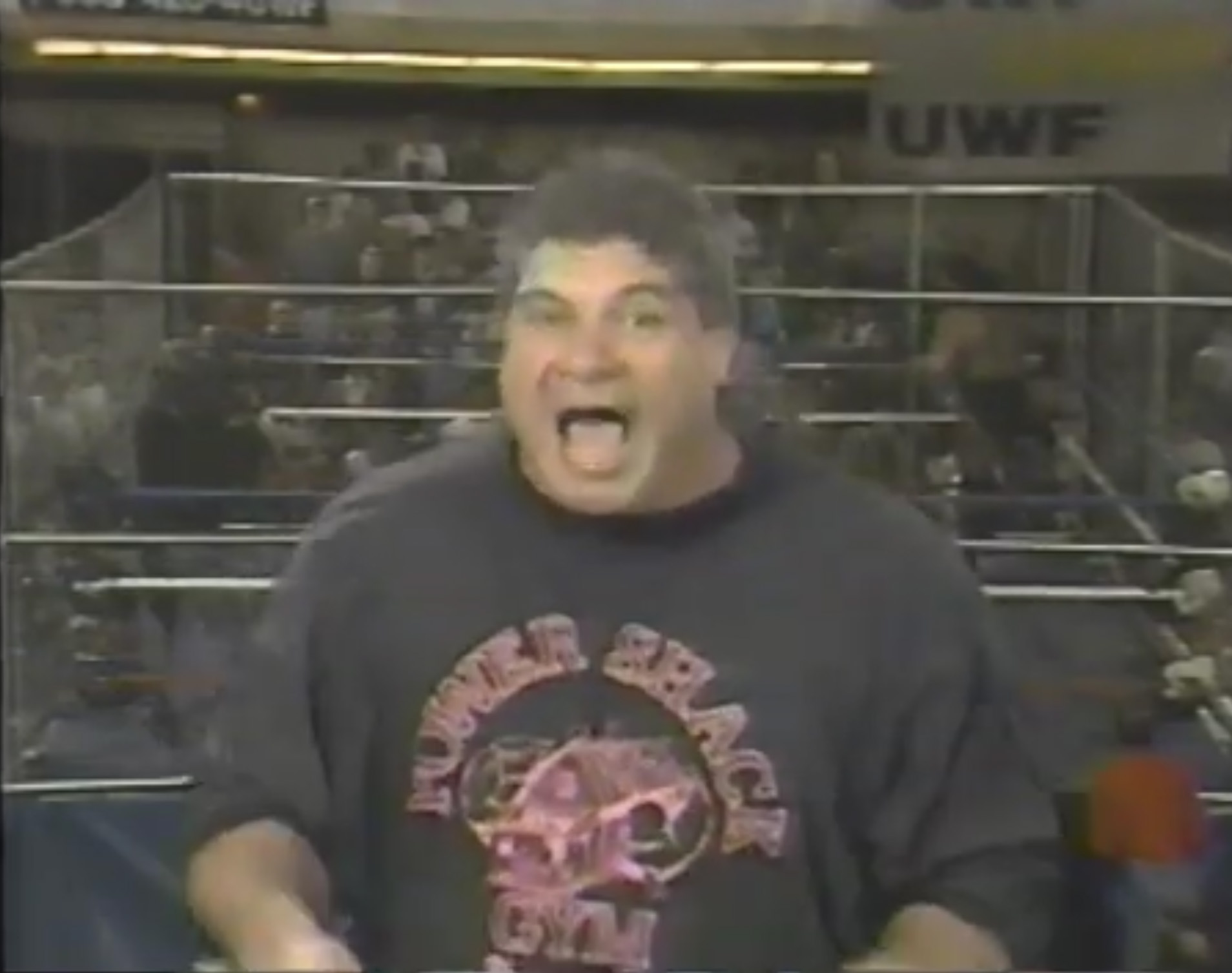 Speaking of Gordy, the "Big Daddy" rebuts.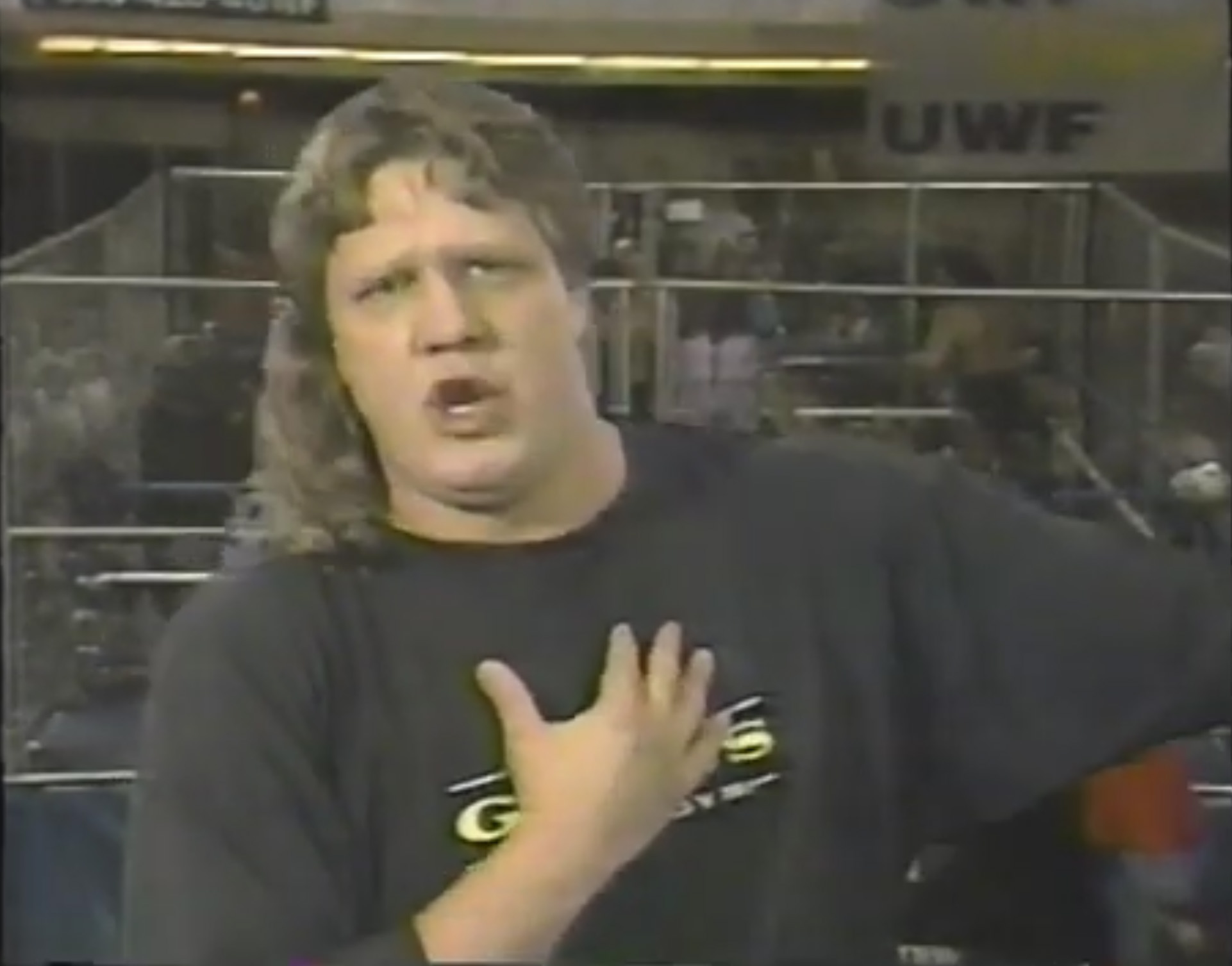 Opening montage.
Call the Capt. Lou hotline NOW!
Promo #1 for the PPV airs. How many can we expect THIS week?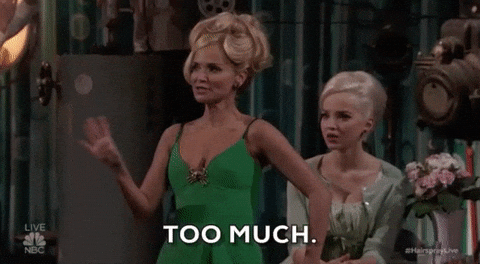 Prior to the opening match, Tolos questions Cactus' mental status yet is ecstatic to manage him.
Match 1: Cactus Jack (w/ John Tolos) versus Corporal Chris Michaels
Highlights:
Cactus unloaded a flying elbow smash and suplexed Michaels for 2.
When Cactus unleashed a knee lift for another 2, DeGeorge provided a fictitious result of the TV tournament where Cactus defeated Sunny Beach to advance to the second round.
He then gave Michaels a cross corner whip that resulted in a Michaels flip.
As Michaels navigated to the adjacent top turnbuckle, he leaped but ate a clothesline.
Cactus then tossed him over the top rope to the floor, but referee Dick Kroll did NOT disqualify him.
After he joined Michaels, Cactus used a NYC faithful's jacket to make Michaels HIT THE POLE.
Cactus then distracted Kroll so that Tolos could ram Michaels face-first into the apron. How dastardly!
While Cactus delivered a running elbow smash to Michaels on the floor, the action returned to the ring.
Cactus then hooked a side-Russian leg sweep for 2 which made me remarkably thirsty.
When he tossed Michaels over the opposite top rope to the floor, Cactus joined and hit a backbreaker.
DeGeorge continued his "rundown" of the first round of the tournament as Cactus will face B. Brian Blair who defeated "Cowboy" Bob Orton.
As Cactus returned to the apron, he hammered Michaels with a Cactus elbow.
Kroll called for the bell, and Cactus won by countout at 5:02.
Rating: **
Summary: With some of Cactus' loyal fans at ringside, he put on a show for them in his destruction of Michaels.
Promo for the NY shows in May airs.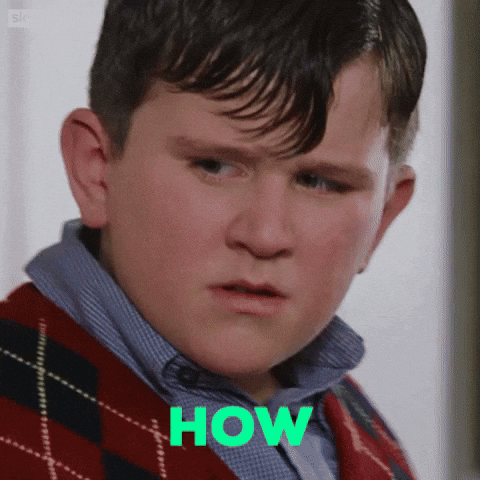 That's one so far, but there are bound to be plenty.
Michael Keaton stars in One Good Cop starting in theaters on 5/3.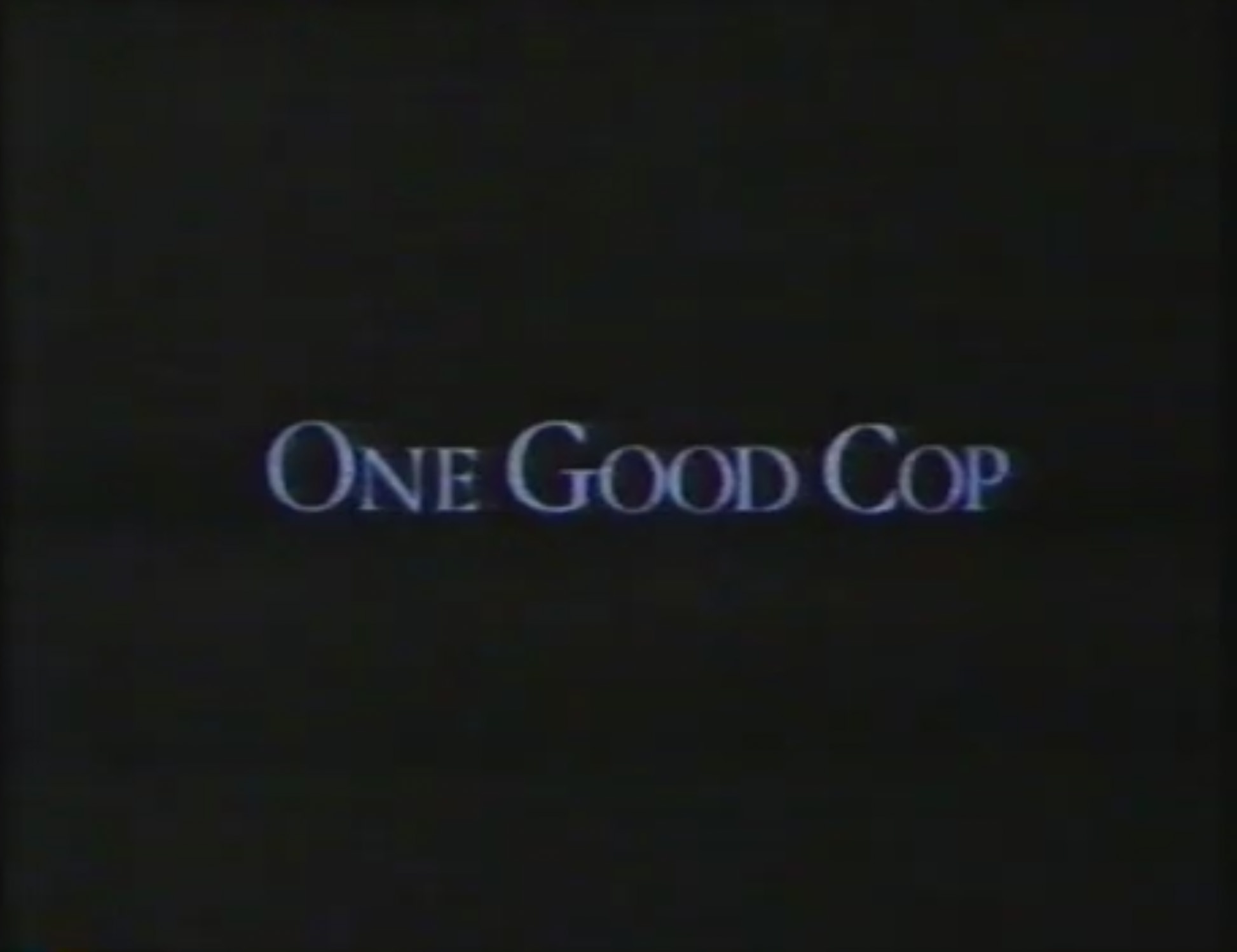 Also, Sylvester Stallone headlines Oscar starting 4/26. That MUST win an Academy Award, right?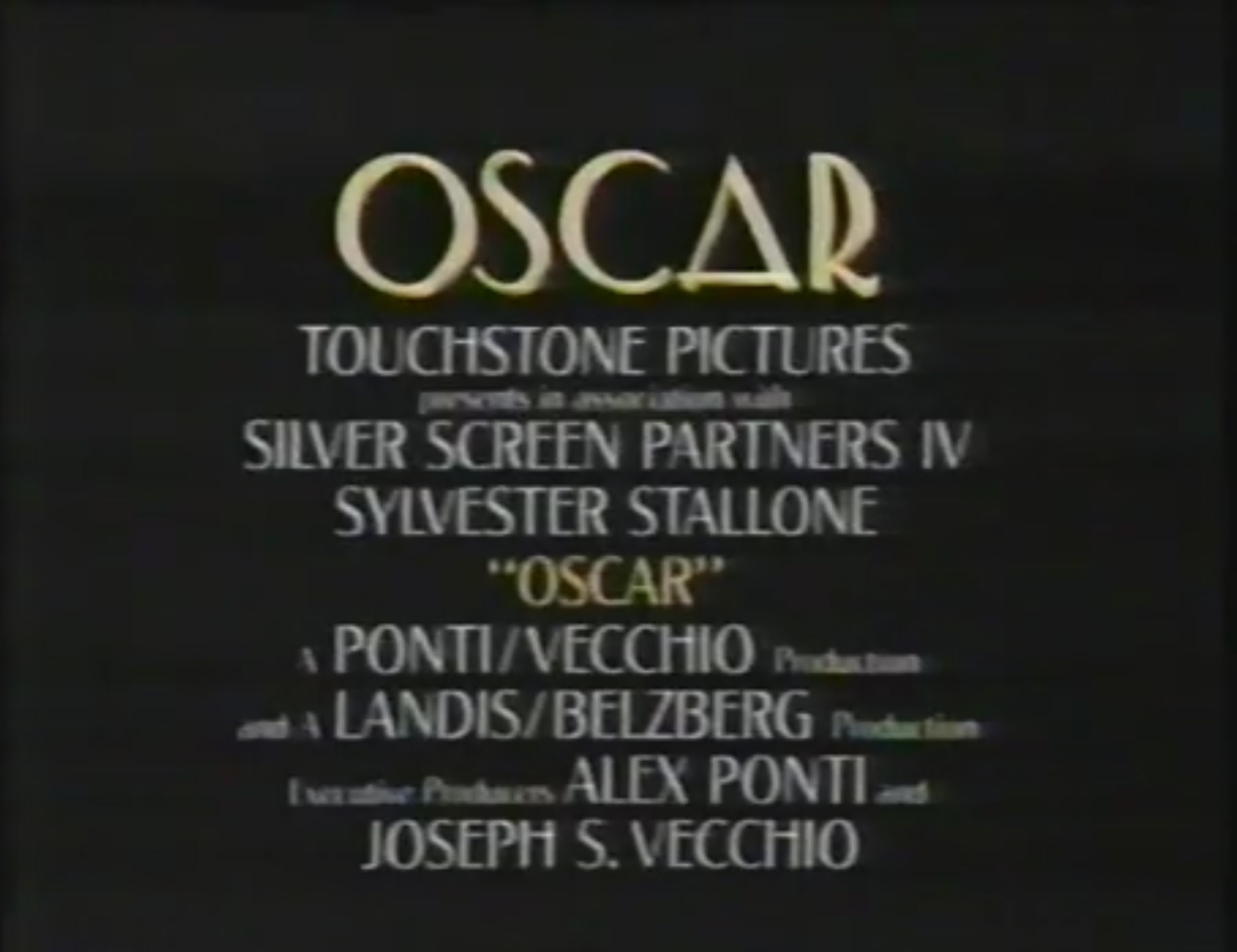 Call the LegendLine NOW!
Promo #2 for the PPV airs.
Match 2: The Power Twins (w/o Rick Golden) versus S.D. Jones & Johnny B. Goode
Highlights:
For those unaware, Goode had been wrestling the indies since 1986 yet very sparingly.
As the Power Twins made their entrance, they supplied a casually dressed Herb Abrams with a diatribe. I bet they didn't get paid for this show.
Tolos briefly joined the broadcast table for this match.
When David hip-tossed Jones, he followed with a slam.
Jones responded with his own hip toss and slam.
After tags were exchanged on both sides, Goode slammed Larry.
He then scored with a leg drop while the NYC faithful sang his theme song.
While Larry clotheslined Goode, David tagged in and provided Goode with another one.
DeGeorge dubiously lied about "only a handful" of tickets remaining for the PPV broadcast, and we missed a double clothesline by the Power Twins.
As Larry tagged in, the Power Twins double-backdropped Goode.
David tagged in, and the Power Twins double-suplexed Goode.
When they scored with a double elbow drop, David pinned Goode at 4:45.
Rating: *
Summary: Needless to say, but Goode was NOT good. For that matter, he looked like he trained at Johnny Rockets.
As you'd expect, the Power Twins threaten Abrams with his life if he doesn't pay them. Perhaps Abrams has something lying around to give them.
After the match, Jones grabs the microphone and promises the NYC faithful that he'll get those Power Twins. Considering his physique, he may have conquered some Twix rather than Power Twins. Goode does the same, so the Power Twins return to ringside. As Larry mentions to Goode that he "needs a partner," David insults him.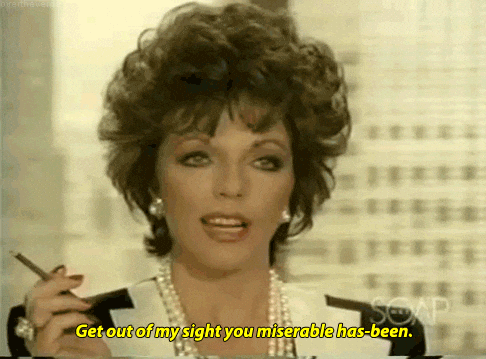 The Power Twins try one more time to harass Abrams, but Mr. Haiti comes to Abrams' aid. A match between the four dangles in the mist, however, the Power Twins retreat for a bigger payday.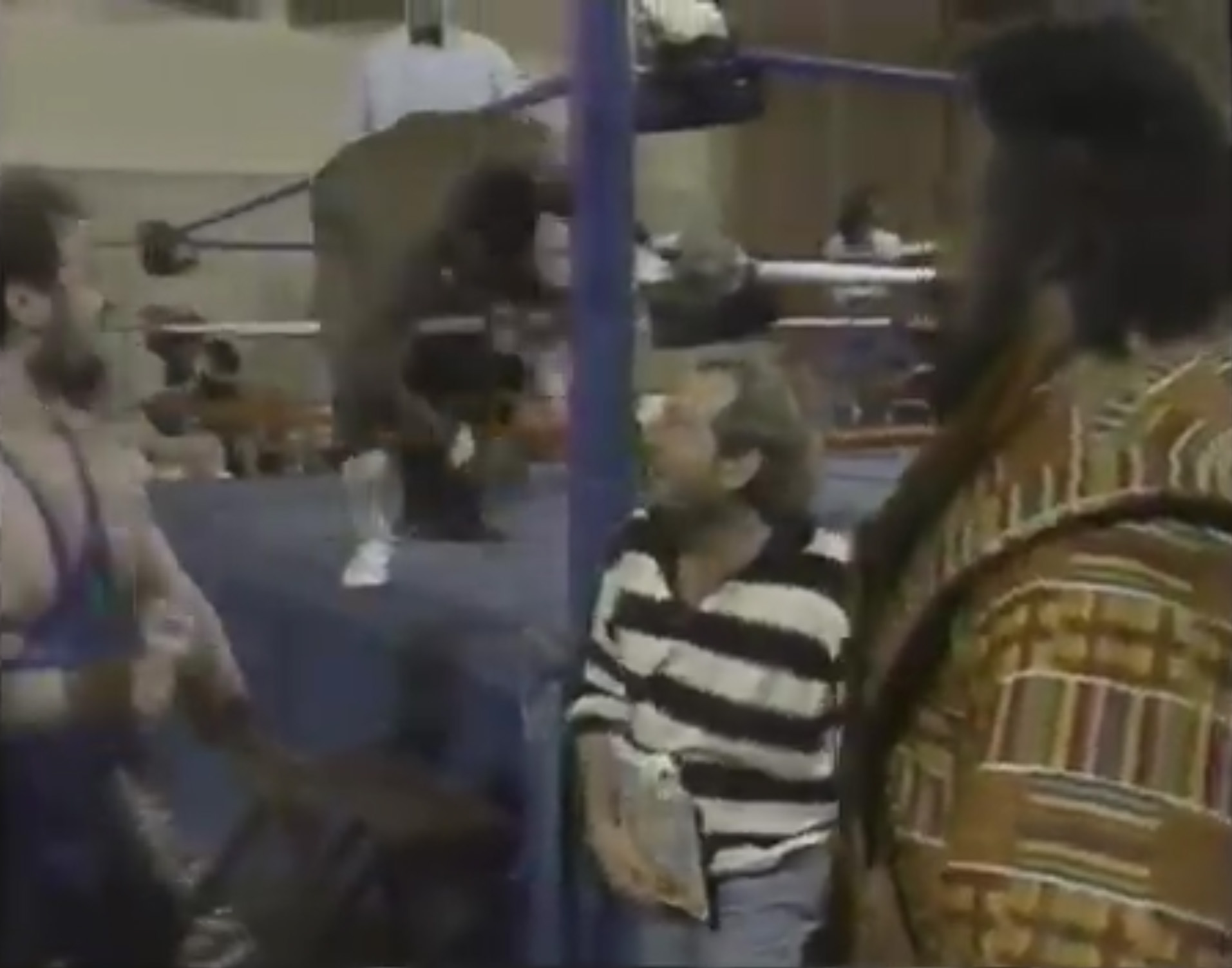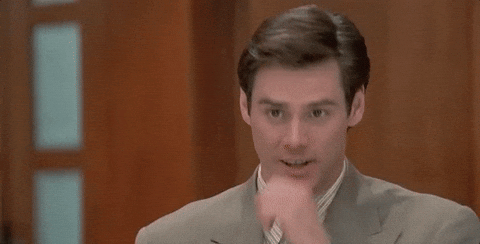 Orndorff disses quiche again while shilling Dynamic Muscle Builder.
Pick up your copy of the New York Times today!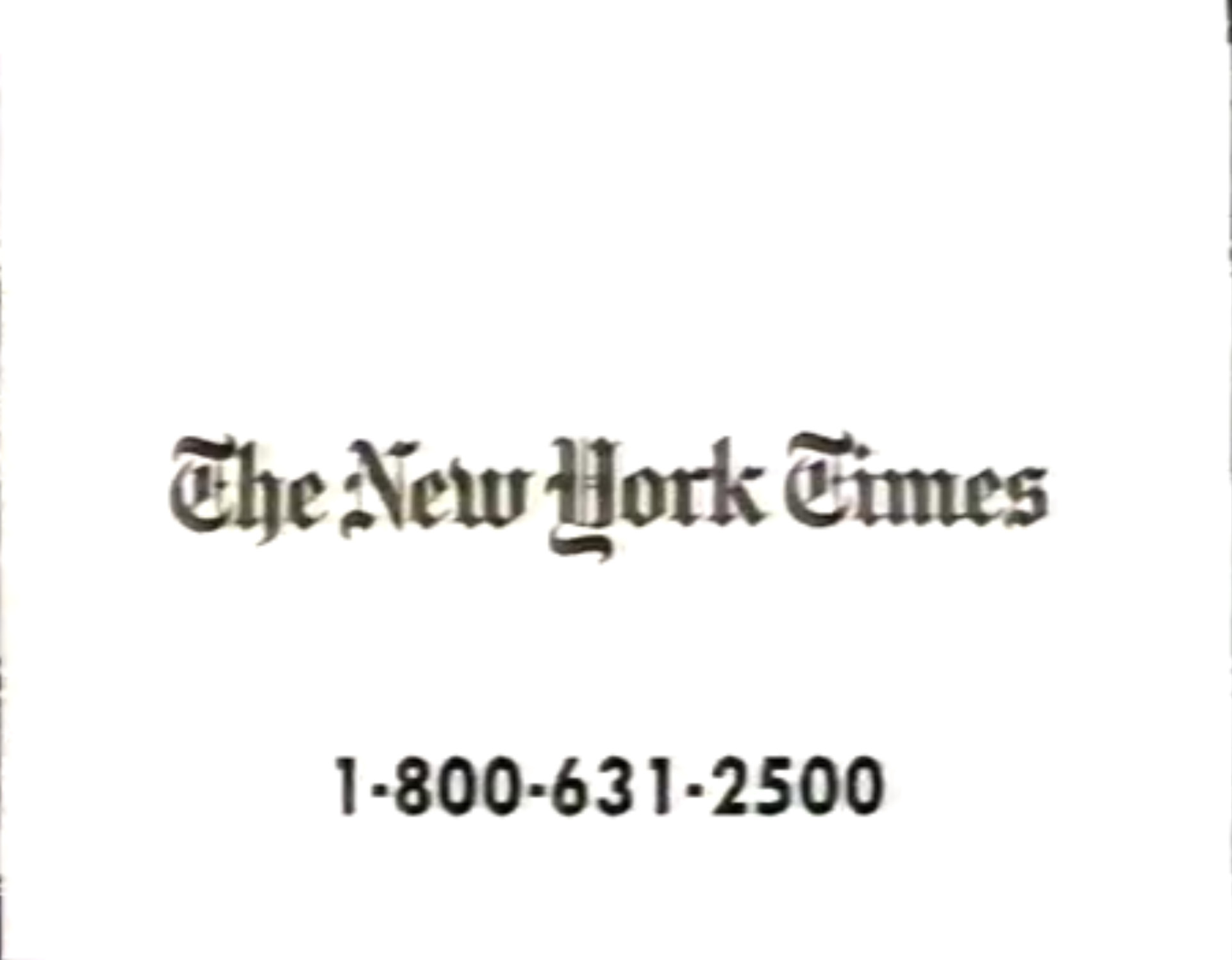 Promo #3 for the PPV airs. Call your cable company NOW to order!
CAPTAIN LOU'S CORNER: Albano interviews S.D. Jones who's happy to be "in town."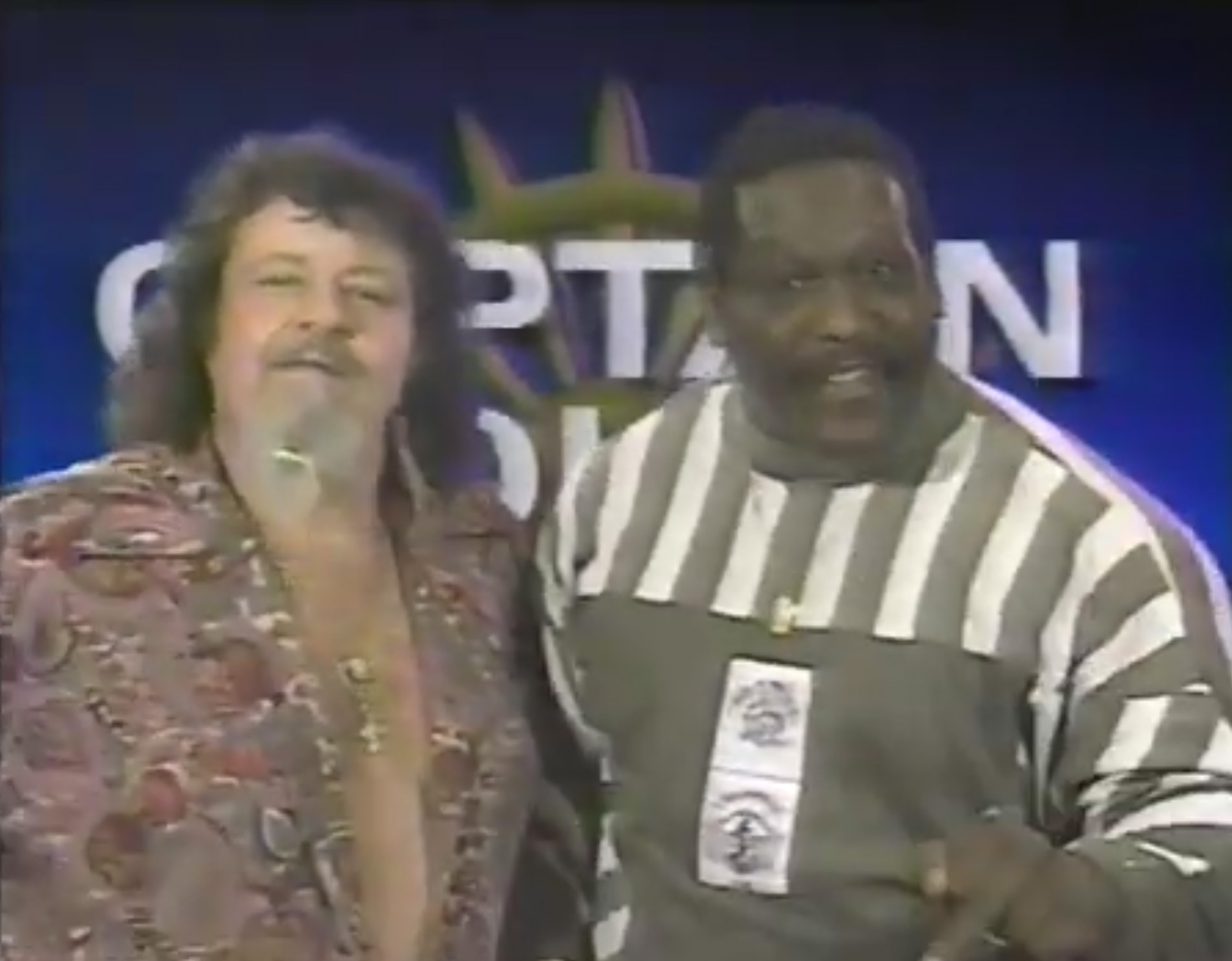 Promo #2 for the NY shows airs.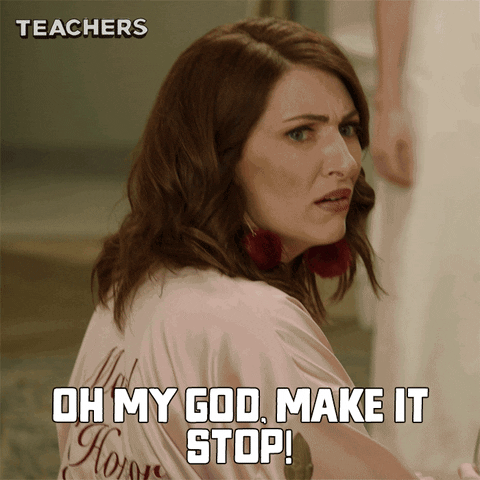 Call Capt. Lou's RapLine NOW!
Get Flex CTS TODAY!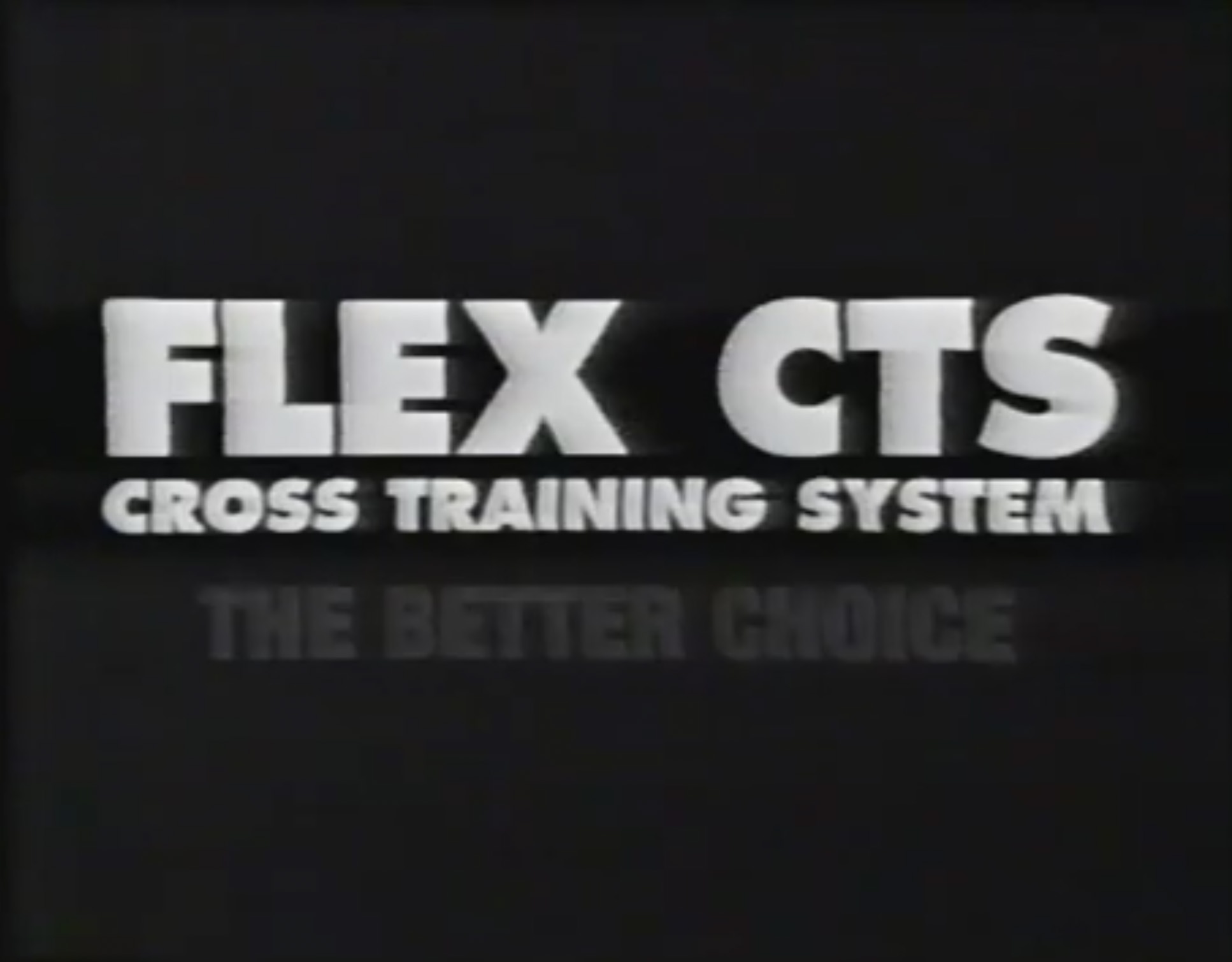 See Toy Soldiers in theaters on 4/26.
Promo #4 for the PPV airs.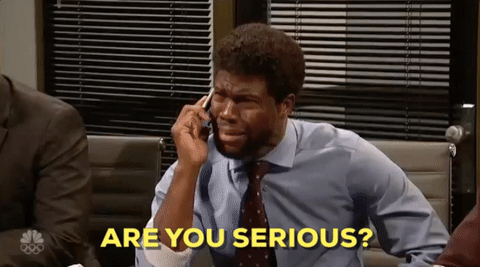 Match 3: Bam Bam Bigelow versus Afa (w/ Samu)
Highlights:
Afa gave Bigelow a cross corner whip followed by an avalanche.
When Bigelow whipped Afa into the corner, he supplied his own avalanche.
Samu entered the ring, yet Bigelow provided him along with Afa a double noggin knocker.
As referee Dick Kroll called for the bell, the Samoans no-sold the knocker and double-headbutted Bigelow. I knew it couldn't happen twice.
Speaking of Bigelow, he won by DQ at 1:40.
Rating: DUD
Summary: Boy, Afa sure doesn't work by the hour, does he? Two quick DQs in consecutive weeks. I'll bet that he knew that Abrams would stiff him so he didn't put in too much effort.
Afterward, Bigelow ducks a double clothesline and deals the Samoans a double DDT. Will it work this time?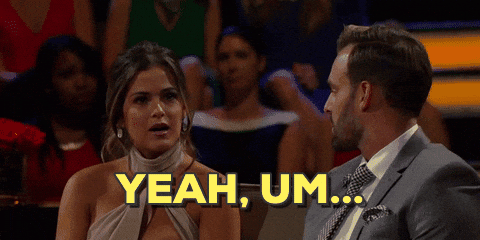 Yep, it's enough for Bigelow to make his escape.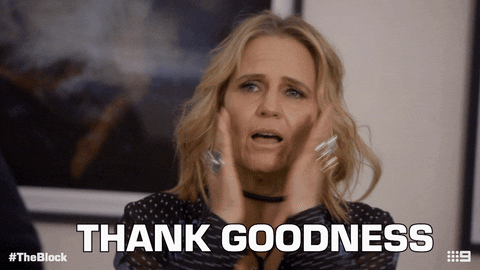 Promo #3 for the NY shows airs.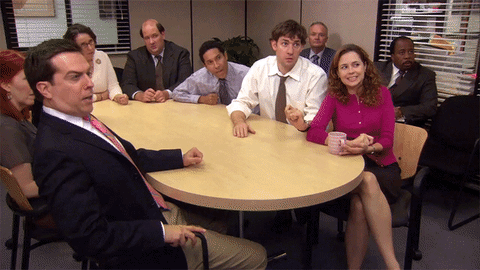 Orndorff shills Super Arm Blaster.
Get your Power Shack Gym gear today!
Don't be a putz, subscribe to Golf Digest NOW!
Promo #5 for the PPV airs.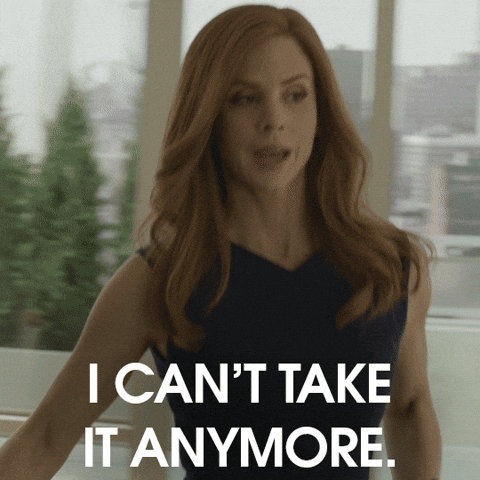 Match 4: The Cheetah Kid versus the Beast
Highlights:
For those unaware, the Cheetah Kid was portrayed by Ted Petty.
That would mean that this match is the battle of Public Enemy. Woohoo!
Hopefully, there's a table or two to be broken.
To show Petty's sense of humor, his entrance music was the theme to Tarzan.
Beast attempted to annihilate him, but Petty ducked; thus, Beast's momentum took him over the top rope to the floor.
As Cheetah launched an Asai moonsault, methinks he borrowed it from fellow NJPW wrestler Yoshihiro Asai, a.k.a. Ultimo Dragon. Amazing!
They returned to the ring, and Cheetah hooked a flying headscissors.
When he countered a tilt-a-whirl backbreaker with an arm drag, Cheetah leapfrogged Beast.
Speaking of Beast, I'm getting thirsty!
Seriously, Beast reversed an Irish whip, but Cheetah used his momentum against him again to send Beast flying between the ropes to the floor.
From the apron, Cheetah unleashed a somersault plancha. Wow!
Back in the ring, Cheetah uncorked a spinning heel kick that sent Beast over the top rope to the floor yet again.
Cheetah then slammed him on the mat, but Beast countered a suplex with an inside cradle.
Do we have an upset in the making?
1-2-NO!
Beast then gave Cheetah a cross corner whip, charged, but Cheetah secured a sunset flip for 2.
After Cheetah attempted another slam, Beast fell on top but didn't earn a count.
Beast then suplexed him for 2.
With Cheetah in the corner, Beast charged but came up empty.
Cheetah then slammed him, mounted the top turnbuckle, and landed a somersault senton.
1-2-3.
Cheetah won in 6:35.
Rating: ***
Summary: Besides the Great Muta, no one else wrestled like Cheetah in the US in early 1991. These guys had great chemistry, so it's not a shock they gelled as a team in ECW in the forthcoming years. Also, instead of being a hardcore match (which didn't exist in '91), Cheetah put on a lucha libre-like display, and Beast was willing to help at any cost. Bravo, gentlemen!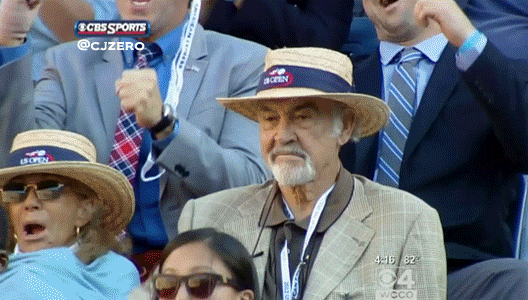 Ad for the Hotel Pennsylvania airs.
Order your UWF Power Products today!
Buy an RCA camcorder at your local retailer NOW!
Contact BioExcell and NEVER be bald again!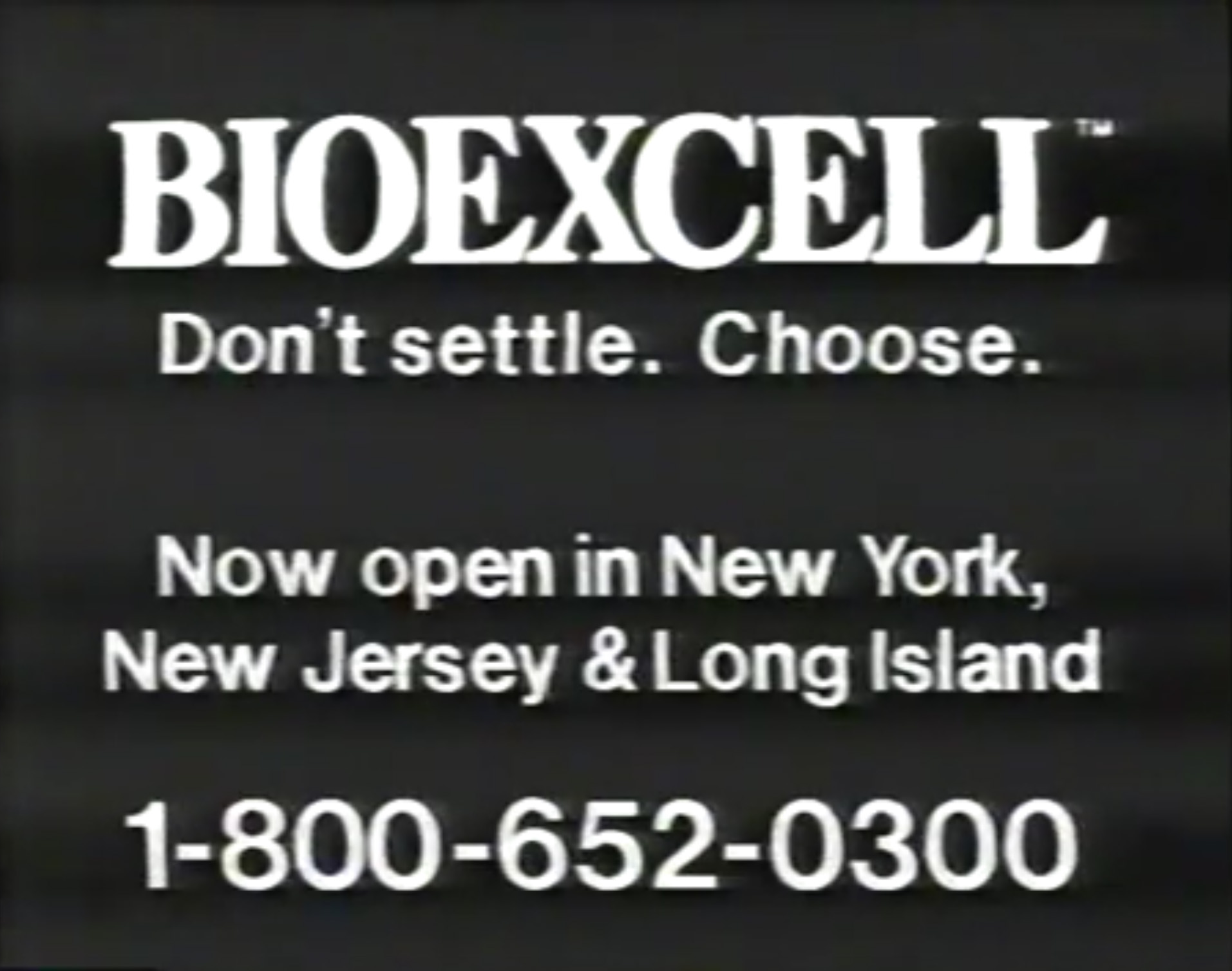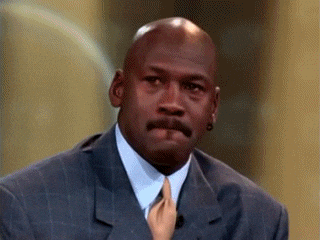 Call the UWF PowerLine NOW!
Match 5: Terry Gordy versus Don Muraco
Highlights:
When both wrestlers entered the ring, the brawl was ON like Donkey Kong.
Gordy then countered a back drop with a piledriver for 2.
As Gordy attempted a second piledriver, Muraco countered with a back drop.
He then gave Gordy a cross corner whip followed by a corner clothesline.
After Muraco PLANTED Gordy with a tombstone piledriver, "Dr. Death" Steve Williams stormed the ring to attack Muraco.
Referee Dick Kroll called for the bell and disqualified Gordy at 2:10.
Rating: *
Summary: More storyline than match as the tandem of Gordy and Williams want to rid the wrestling world of Muraco. Stop the bullshit finishes, Abrams!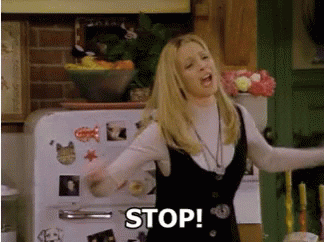 After the match, Williams gives Muraco a cross corner whip. He then whips Gordy who eats boot from Muraco and eats an elbow smash himself. As Gordy assists Williams with an Oklahoma Stampede, they applied their accumulated weight of close to 600 pounds to Muraco.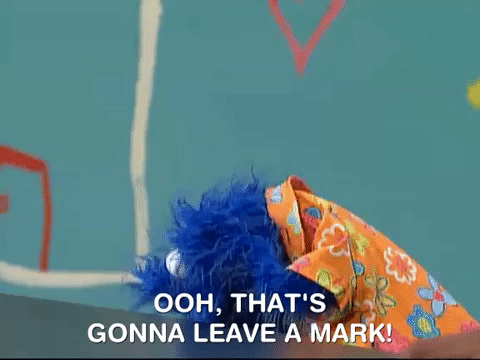 Don't be an airhead! Subscribe to Smithsonian Air and Space TODAY!
Order your Support Our Troops t-shirt NOW!
Get Bruno's book!
Promo #4 for the upcoming NY shows in May airs.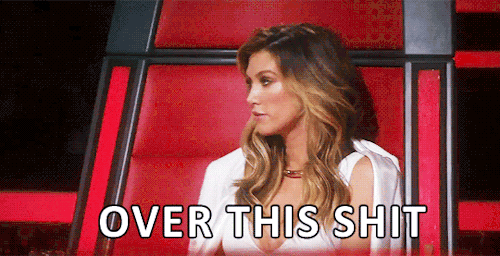 Conclusion: OK, Abrams, you've set up the feuds. Now give us the card for the PPV. Don't' tell me to just order it. Tell me what I'm going to see. This episode is noted for the Cheetah-Beast match. Give it a look but skip over the rest.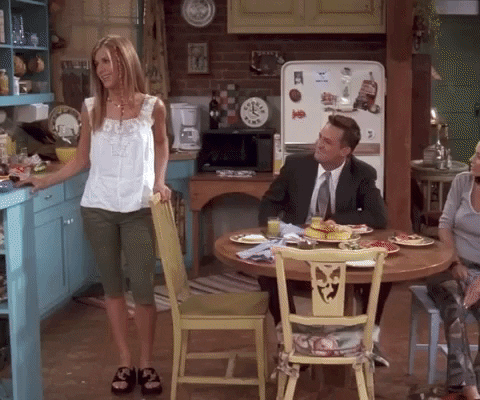 Next week, we head to Florida for some HOT UWF action!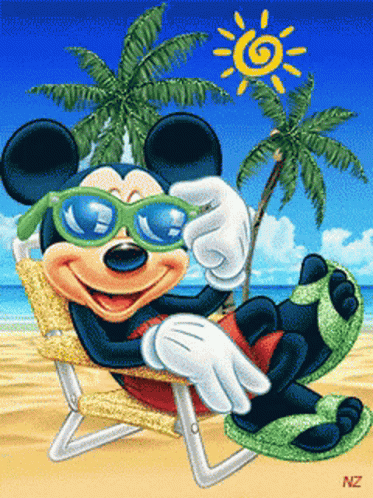 TV Rating: NONE
Stay tuned for UWF 05-06-91!
Comments? Suggestions? Send them to me at rsg@rockstargary.com and follow me on Twitter (@rockstargary202).
Custom Search