WELCOME TO ROCK STAR GARY REFLECTIONS!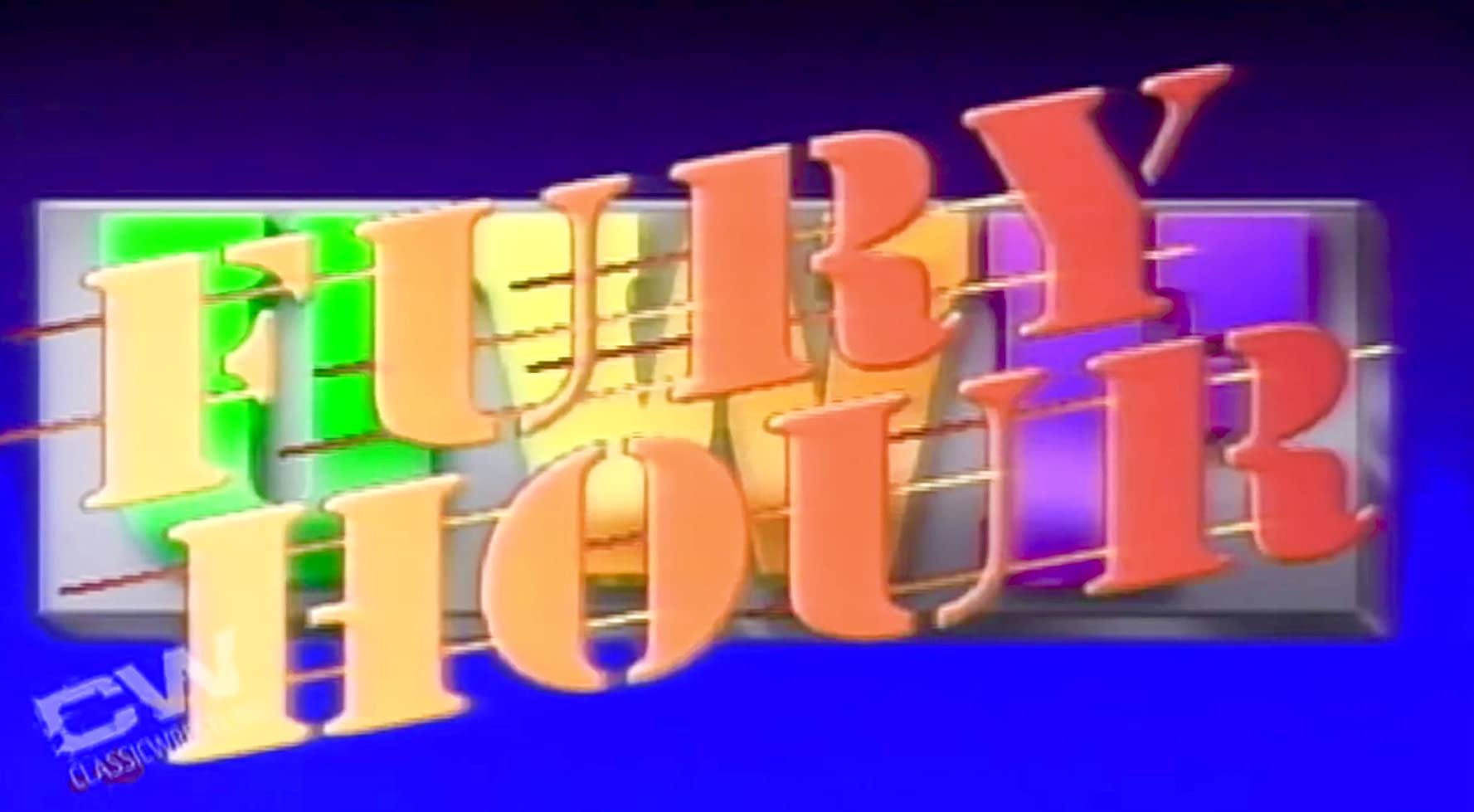 UWF Fury Hour 01-28-91
Taped from New York, NY
Airdate: January 28, 1991 (taped 01/09)
Attendance: 900
Hosted by Craig DeGeorge and Bruno Sammartino
Can Orndorff get revenge against Williams? Will Blair get his own revenge against Orton? How will David fare against Ivan? Let's find out!
In the cold open, Williams promises a BLOODBATH against Orndorff.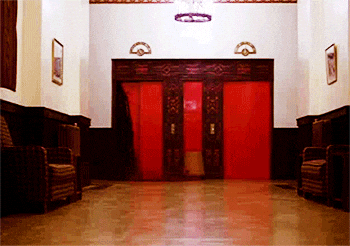 Opening montage.
Call the UWF PowerLine!
Match 1: The "Wild Thing" versus Louie Spicolli
Highlights:
Wild Thing leapfrogged Spicolli but ate a clothesline.
When he failed to hook an O'Connor roll, Wild Thing clotheslined Spicolli over the top rope to the floor.
Spicolli rebounded with a guillotine upon the top rope, re-entered the ring, and landed a spin kick to the midsection for 2.
As Spicolli gave him a cross corner whip, Wild Thing leaped to the second turnbuckle and delivered a cross body block.
Spicolli then used momentum to land on top for 2.
After Spicolli hit a knee lift, he gave Wild Thing another cross corner whip but came up empty on his follow-through.
Wild Thing then mounted the opposite top turnbuckle, scored with another cross body block, and pinned Spicolli at 3:53.
Rating: ½*
Summary: Showcase match for Wild Thing as Spicolli did a fine job of leading him.
David cuts a promo on Ivan.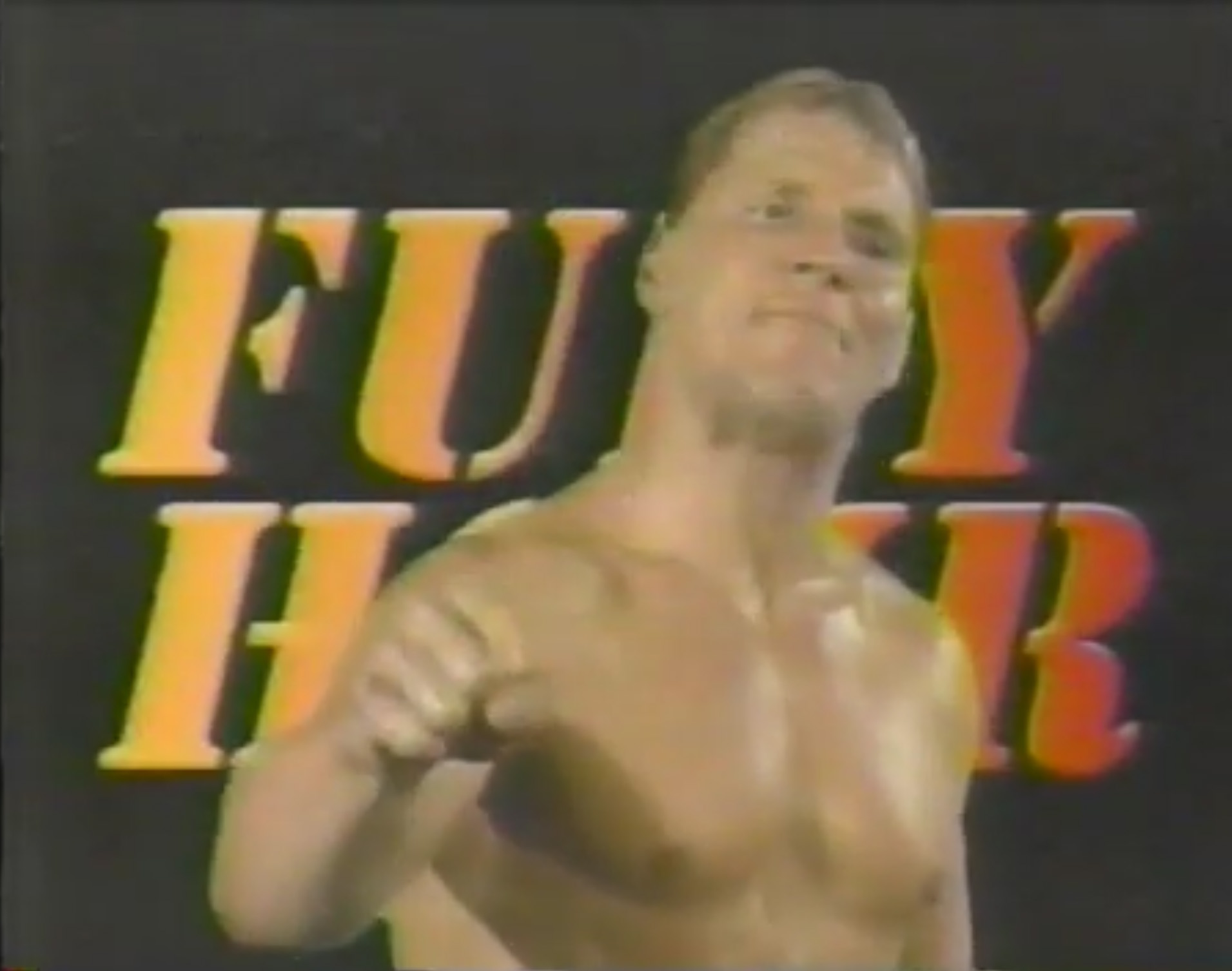 Purchase Champions Forever on VHS today!
Catch Notre Dame basketball as they face Miami on Saturday only on SportsChannel. Methinks this is an old promo as the Fighting Irish defeated Miami on 1/12 60-52.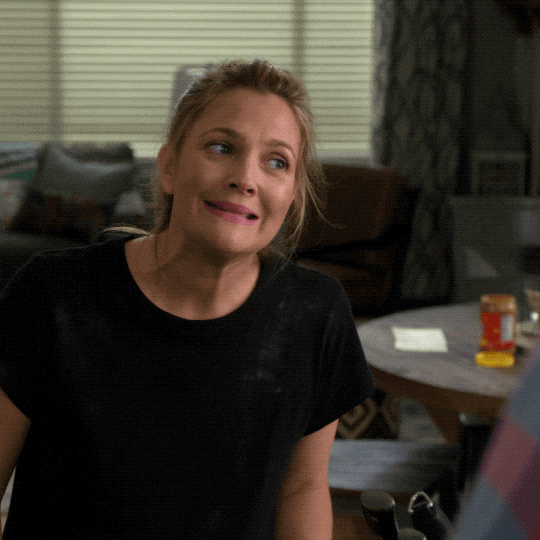 Call 1-900-446-GAME to win $100 for answering six trivia questions correctly.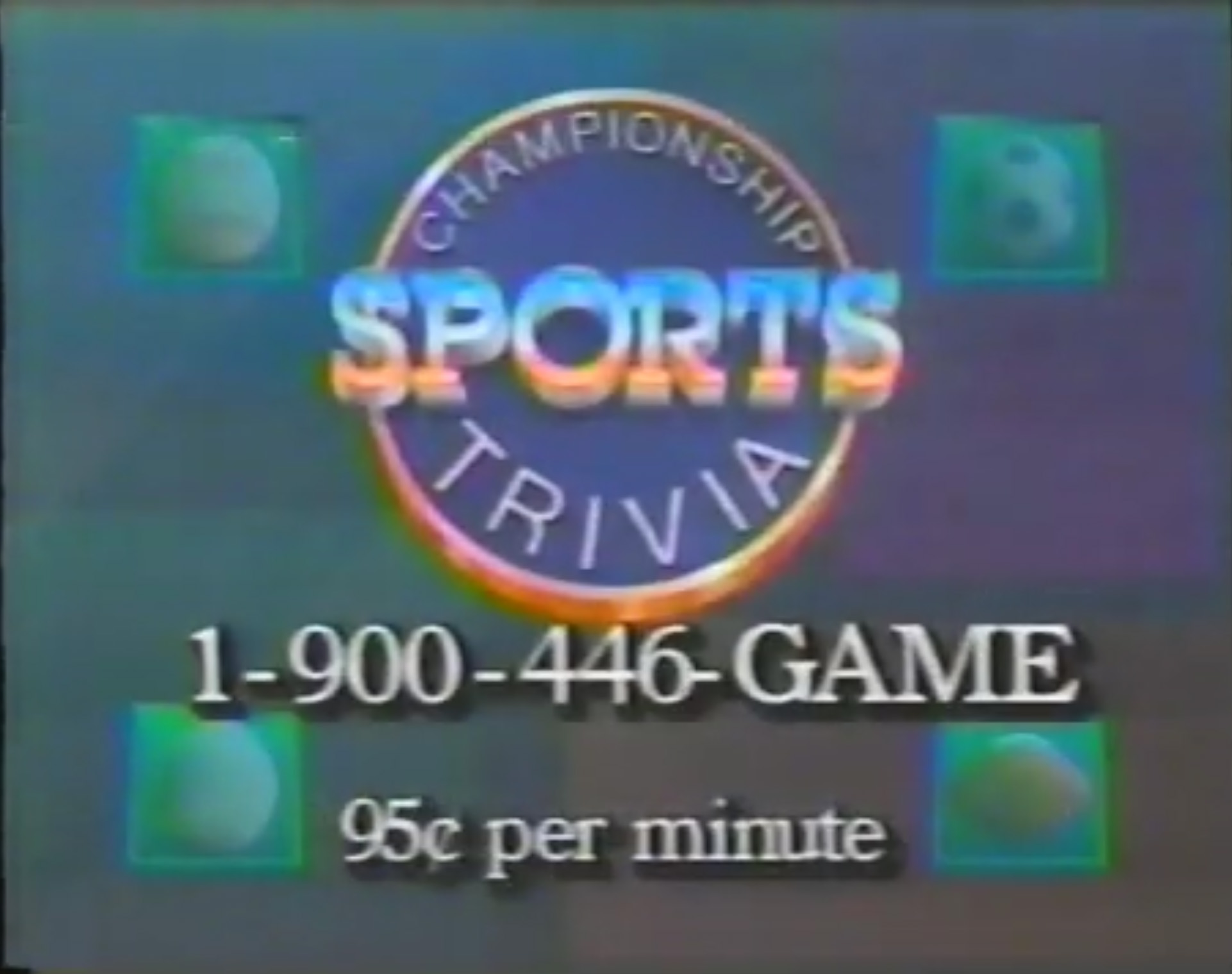 Watch the Major Soccer League on Sunday afternoons on SportsChannel!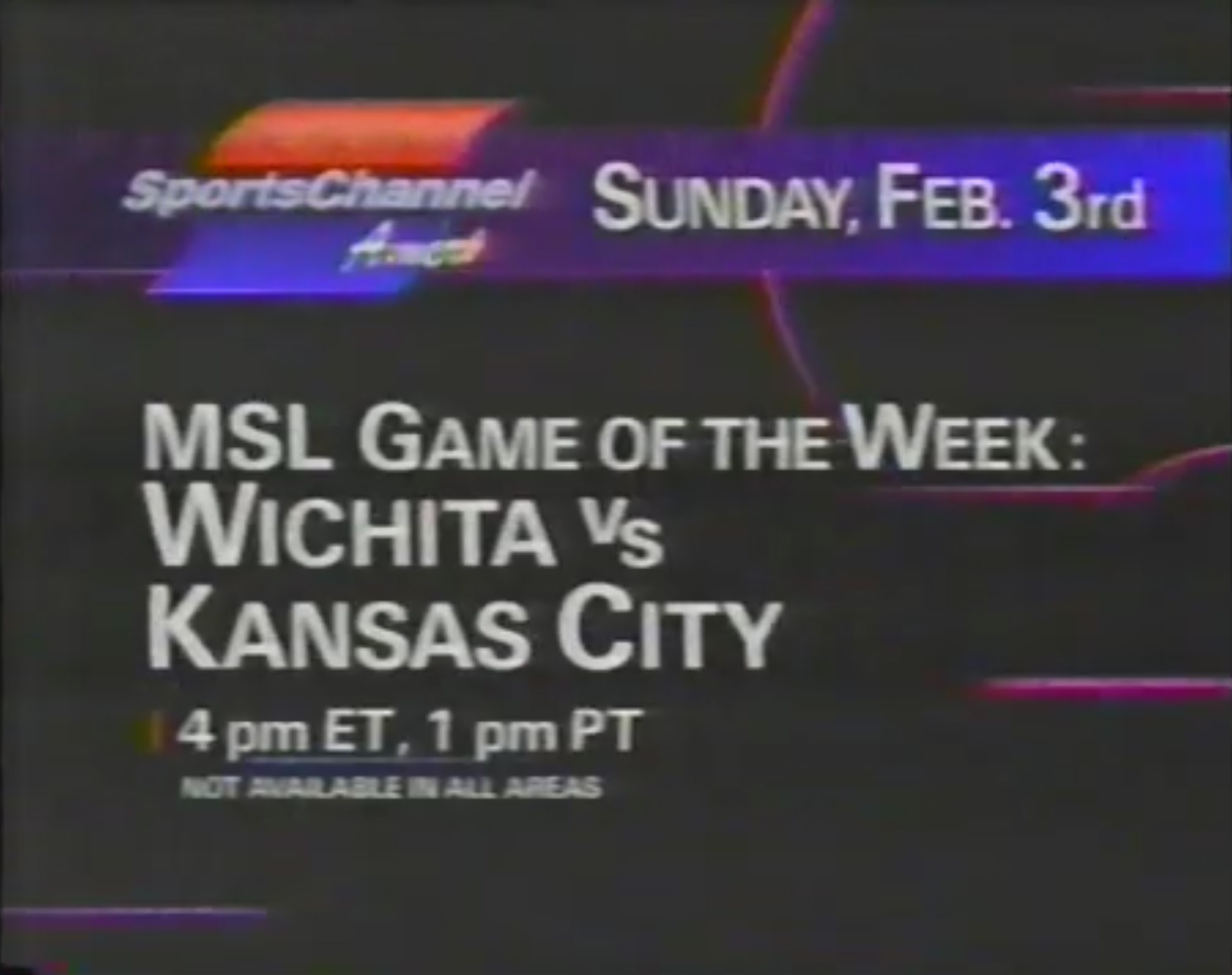 Buy Bruno's book!
Match 2: Ivan Koloff versus David Sammartino
Highlights:
Ivan whipped David into the corner, charged, but came up empty. In fact, he HIT THE POLE.
As David hooked a backslide, he got 2.
Ivan applied an abdominal stretch and converted to a rollup for 2.
When Ivan delivered a leg drop, he backdropped David.
He then splashed David for another 2.
After David gave him a cross corner whip, Ivan used a double-leg takedown to put David on the mat.
He then put his feet on the ropes in the corner and got 2.
While Ivan sent him between the ropes to the floor and joined him, David rammed him face-first into the apron.
They brawled up onto the apron, and Ivan tossed David over the top rope into the ring.
Since the anonymous referee counted to ten, David won by countout at 9:00.
Rating: *
Summary: Decent psychology by both wrestlers, but with Ivan replacing Zbyszko, this match had no heat and a crappy finish.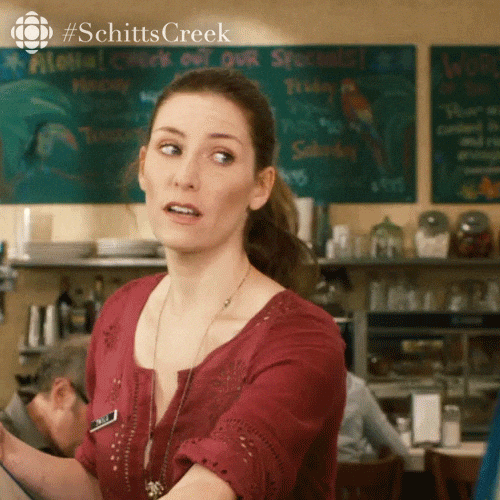 After the match, Ivan provides David with a swinging neckbreaker and disputes the referee's decision.
Catch the UWF LIVE on 2/15 as the date has changed.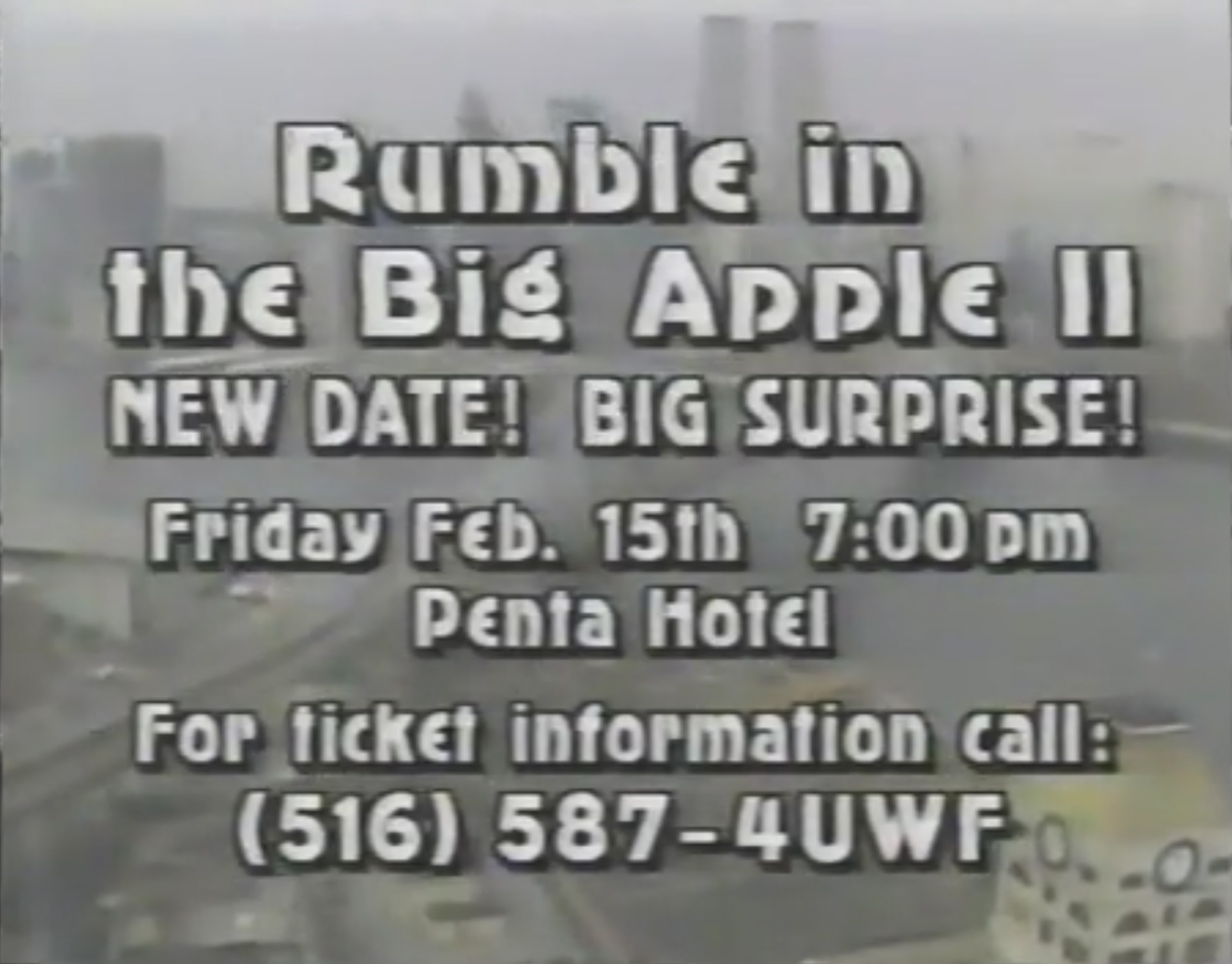 Orndorff shills the Super Arm Blaster.
Ad airs for Midnight Express Limousine.
The UWF now has a merchandise catalog! Get the catalog and order NOW!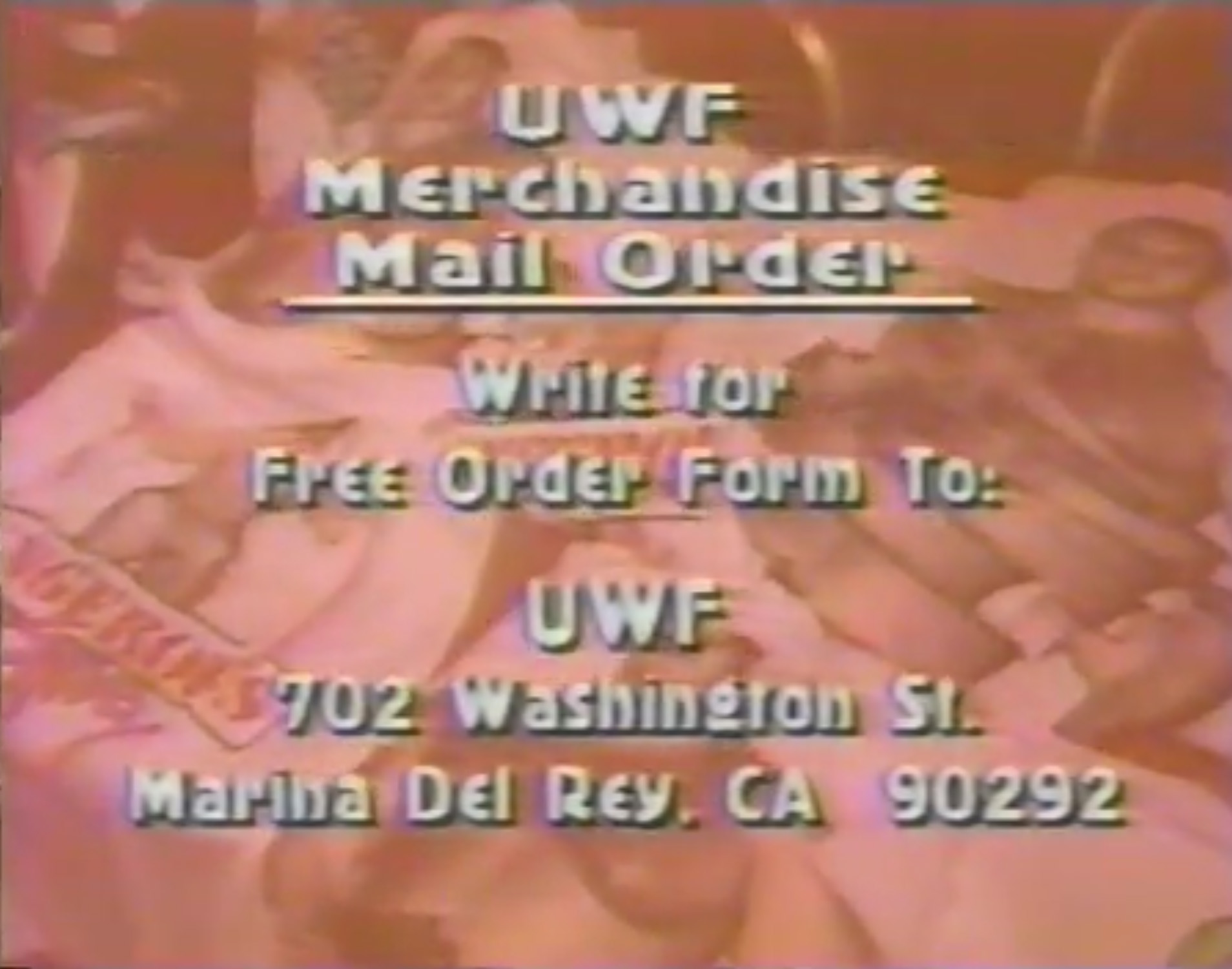 Match 3: Sunny Beach versus Mike Williams
Highlights:
For those unaware, Beach was portrayed by Rick Allen. Yeah! Def Leppard rocks!
Sorry, Chester.
Seriously, Beach had worked for both JCP and WWF as enhancement talent since 1988.
Williams dealt Beach a snap suplex for 1.
When he mounted the top turnbuckle, Williams leaped but got caught in the midsection.
Beach then delivered a knee lift followed by a gutwrench suplex for 2.
As he hit a fallaway slam, Beach pinned Williams at 1:14.
Rating: DUD
Summary: Showcase match for the newcomer who respected Williams by giving him some offense.
Ad airs for the Penta Hotel.
Get your UWF merchandise NOW!
Call 1-900-HOT-AUTO to get your stolen car today!
Tune in on Wednesday as the NJ Devils battle the Kings only on SportsChannel. They defeated Wayne Gretzky and the Kings 4-2.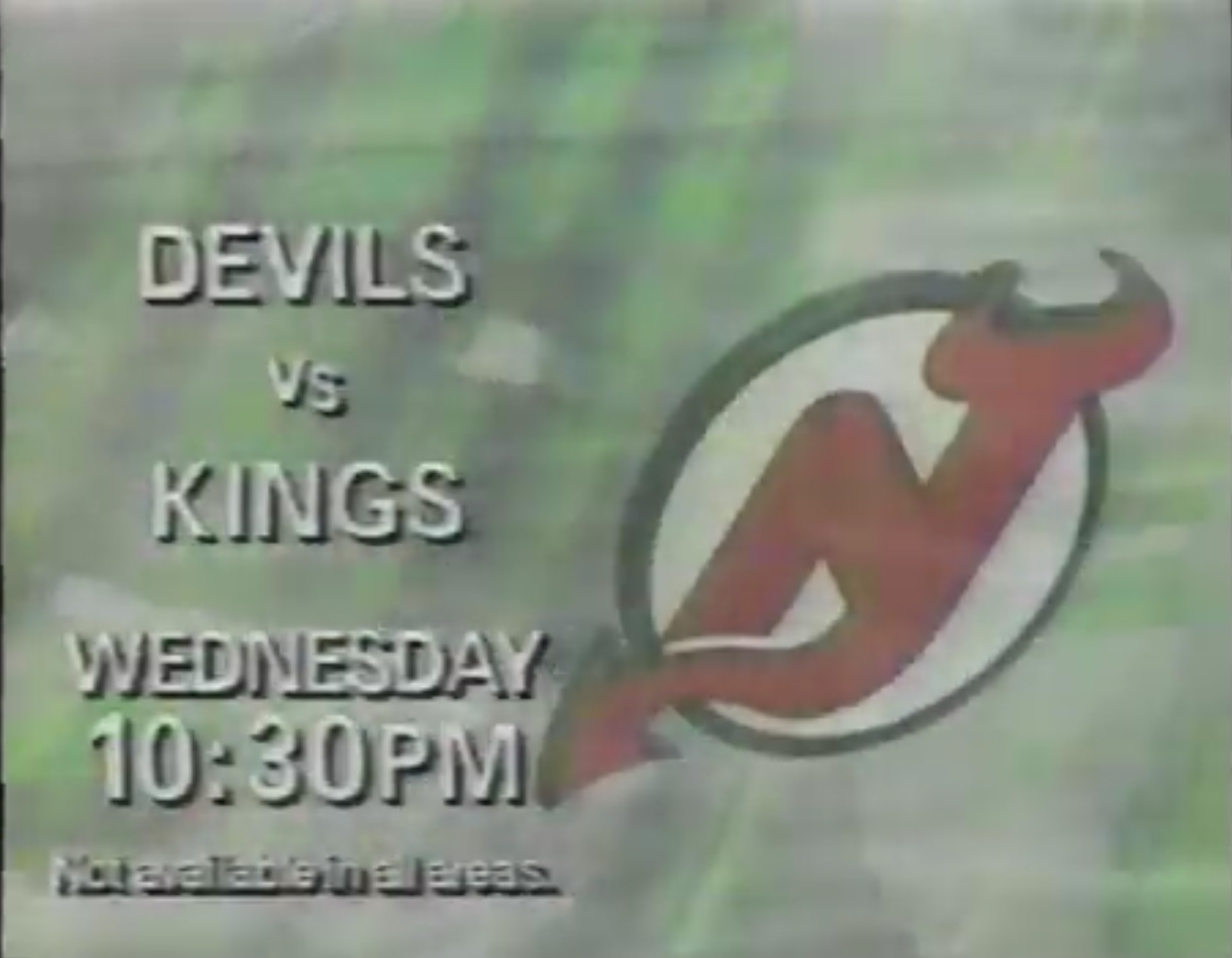 Orton with Tolos cuts a promo on Blair.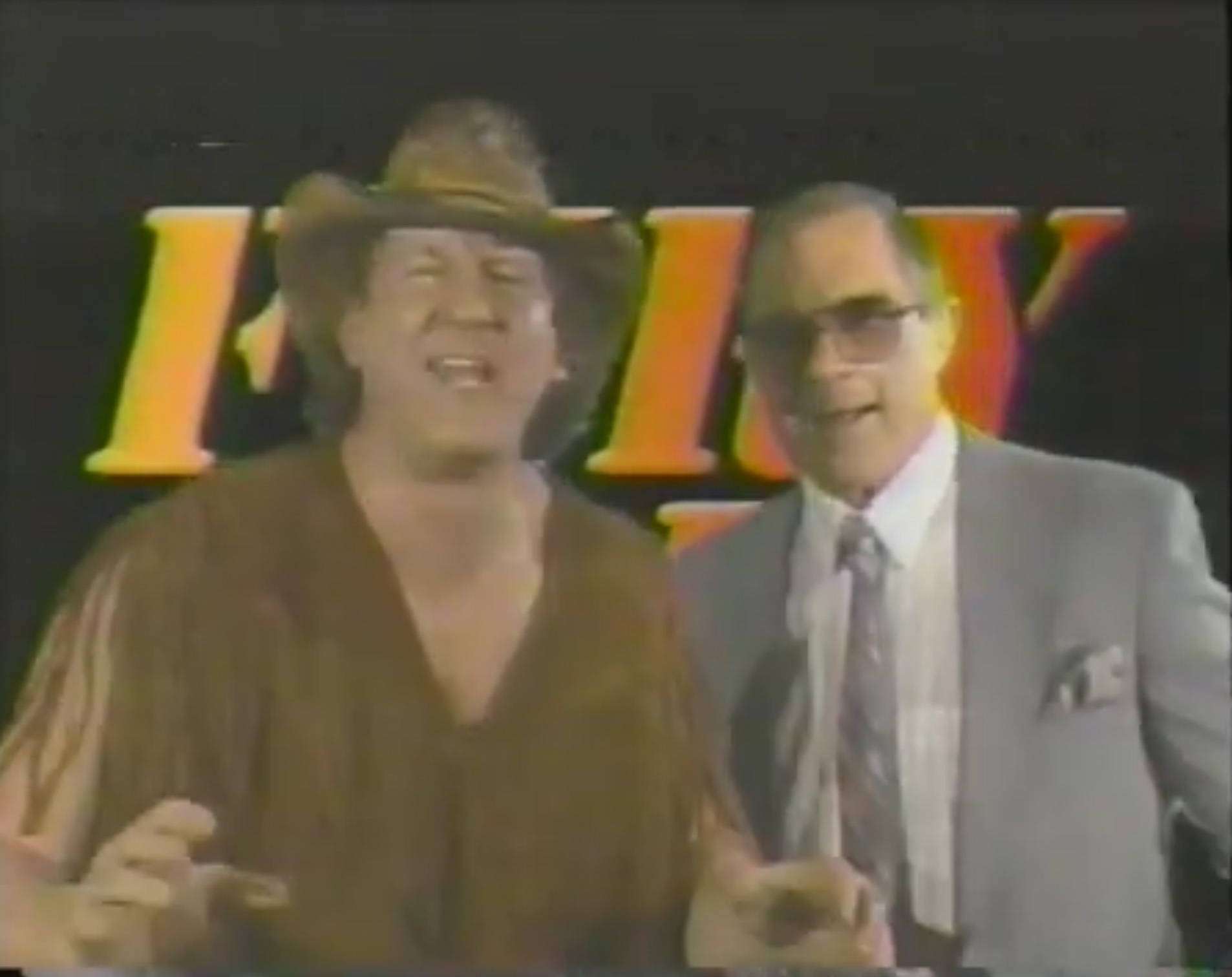 CAPTAIN LOU'S CORNER: Albano interviews Blair with Honey, and Blair cuts a promo on Orton.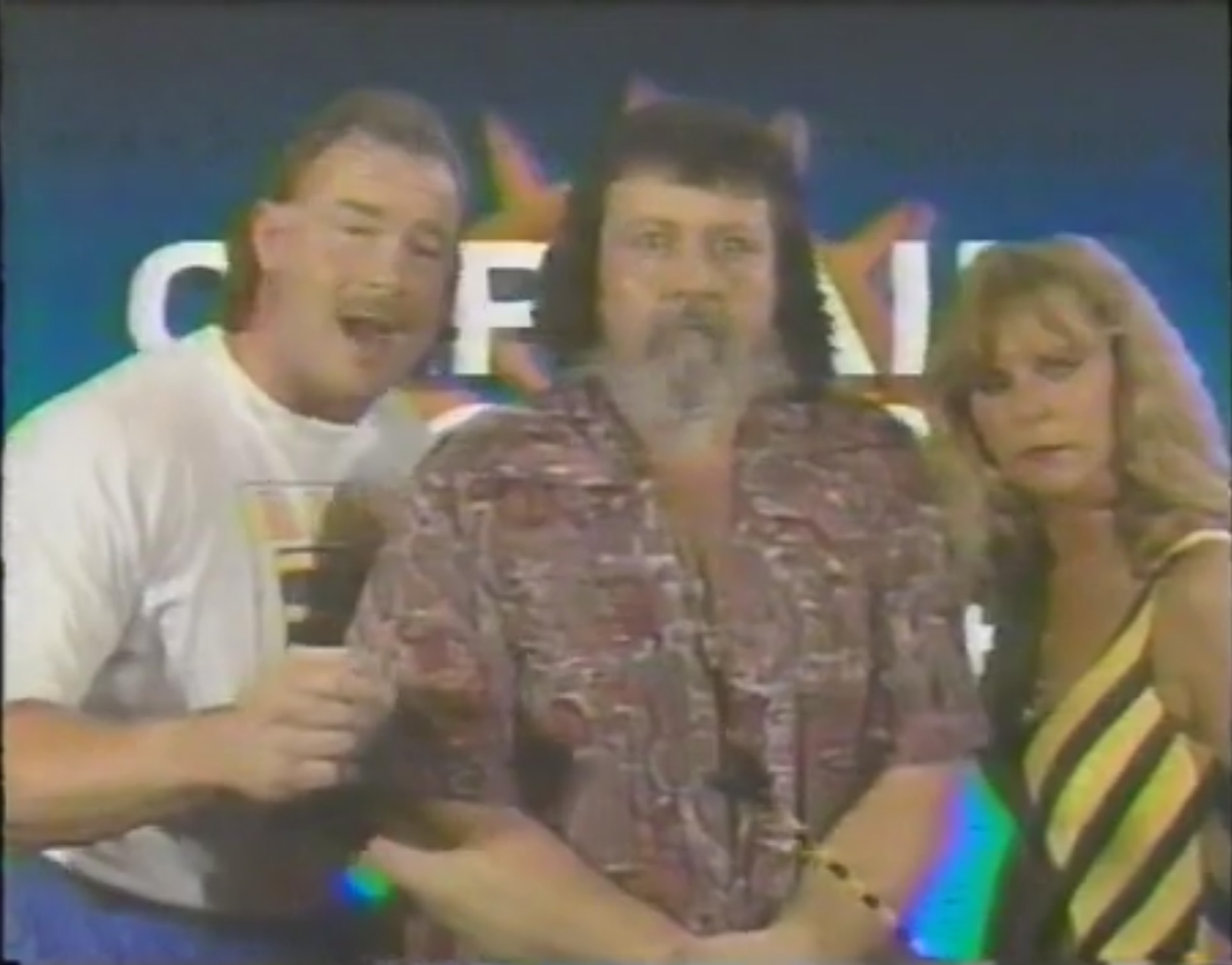 ASK THE WRESTLERS: A letter for Albano: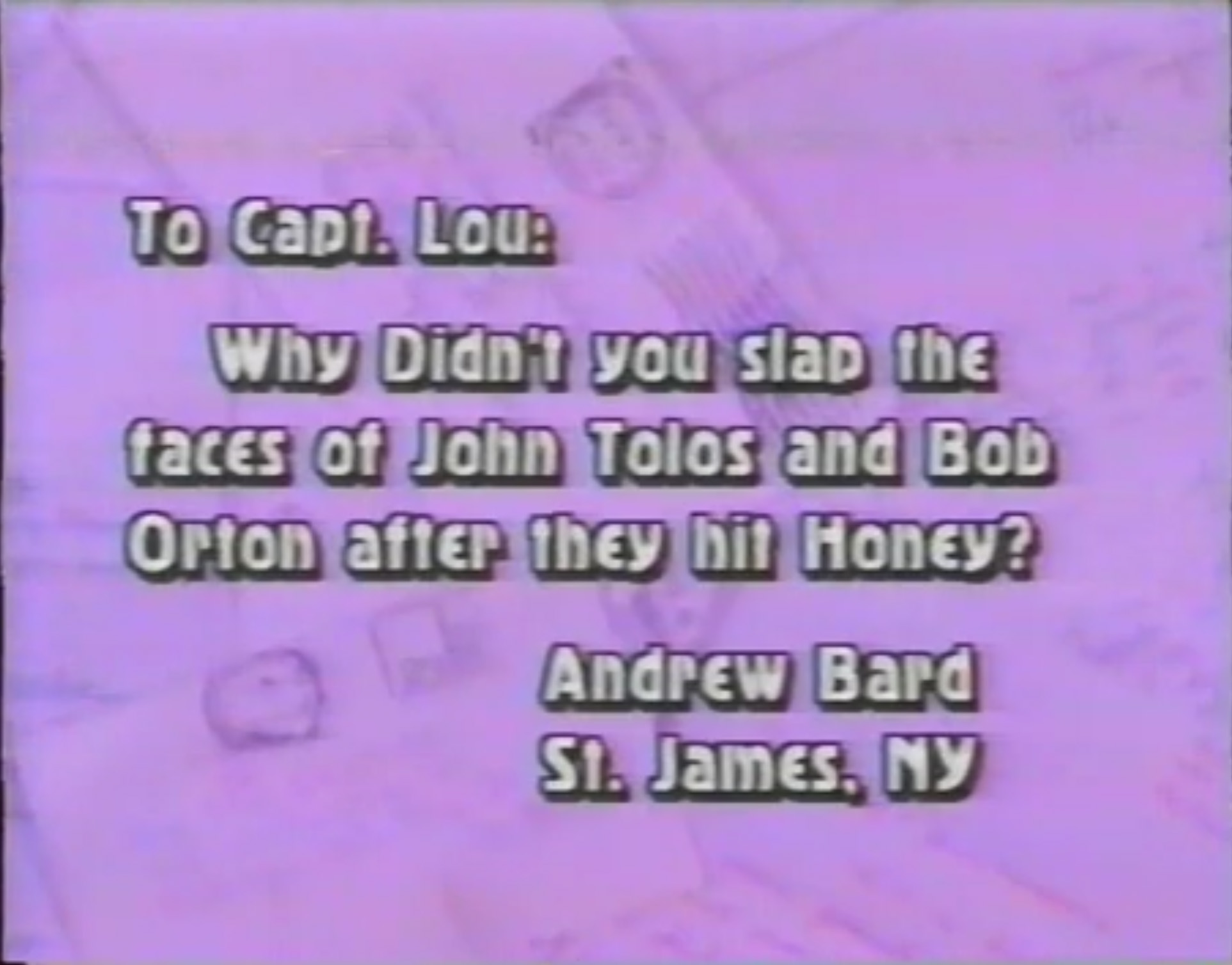 Albano responds by saying he will "make (Tolos and Orton) pay" while confusing the gender of the person who mailed in the question. Abrams acknowledges and apologizes on his behalf.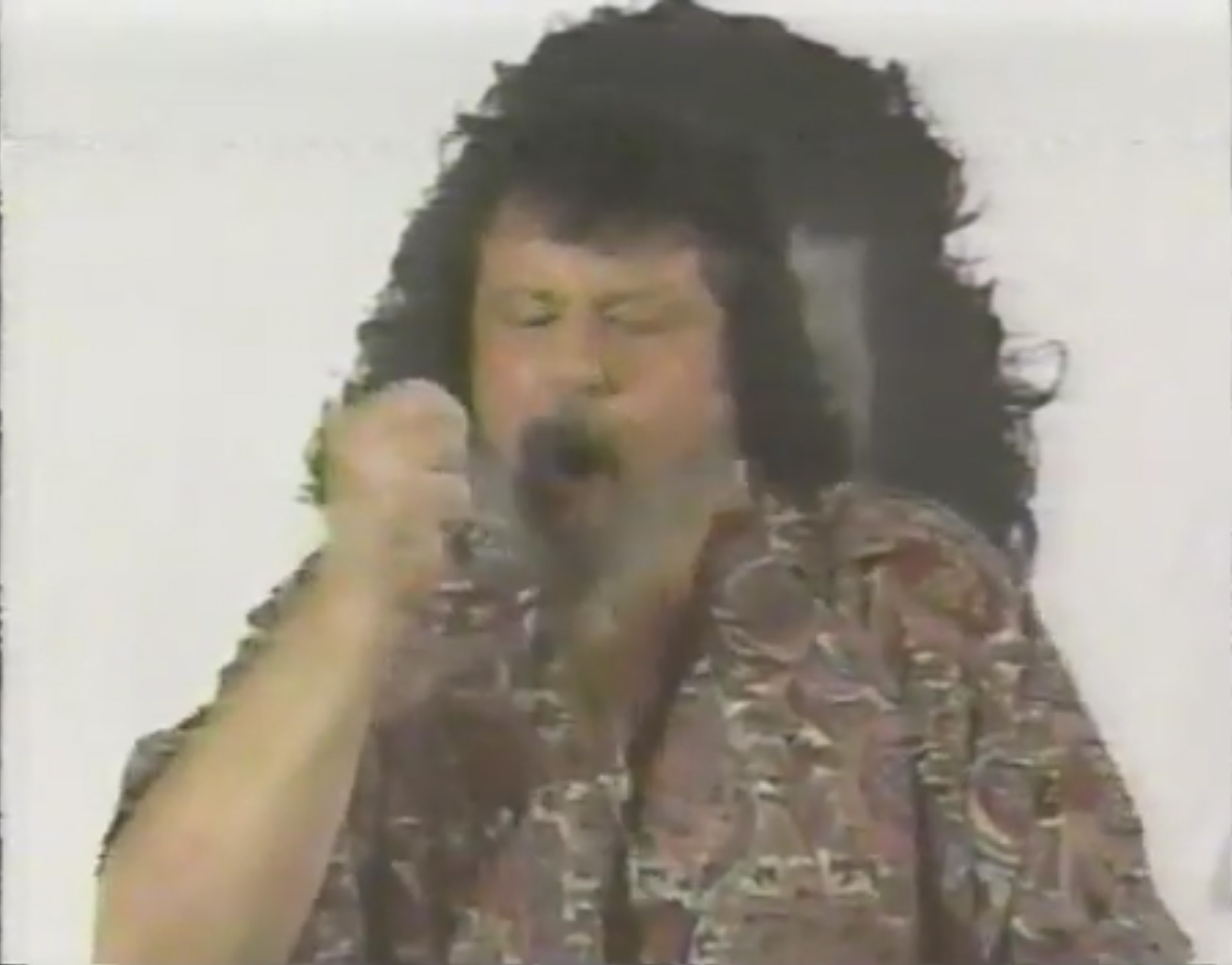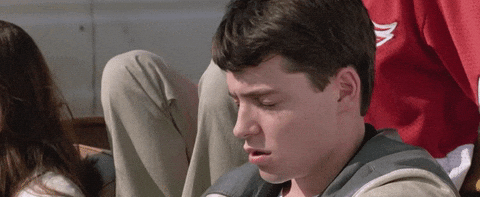 Orndorff shills Dynamic Muscle Builder.
Order Lee Haney's workout tape for only $39.95 TODAY!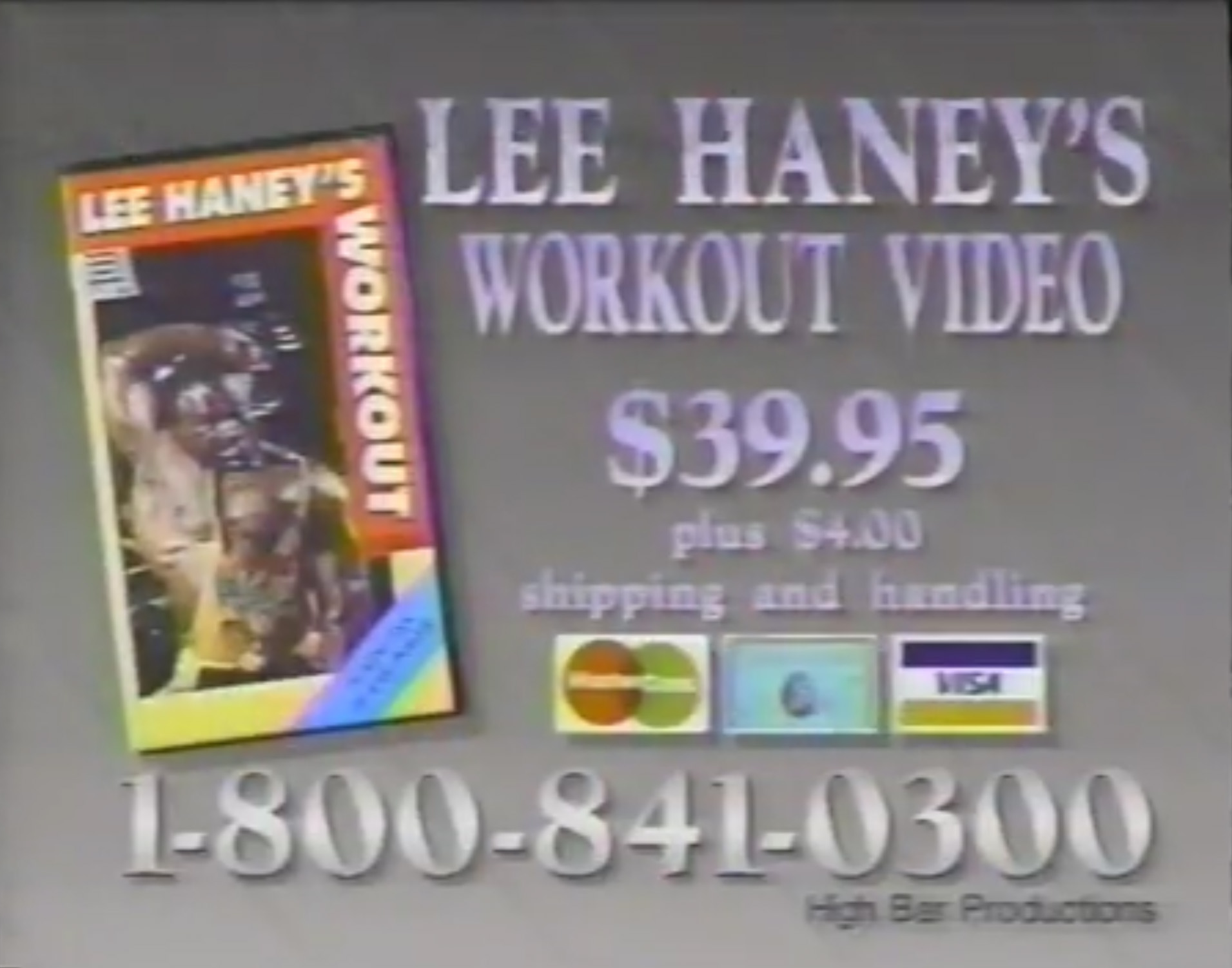 Promo #2 airs for UWF LIVE on 2/15.
Prior to the next match, we revisit the heinous headbutt supplied by Orton to Honey back on 11/26/1990.
Match 4: B. Brian Blair (w/ Capt. Lou Albano & Honey) versus "Cowboy" Bob Orton (w/ John Tolos)
Highlights:
Blair gave Orton a cross corner whip but ate knee on his follow-through.
As Orton clotheslined him, he landed a series of forearm smashes.
Orton then distracted referee Jesse Hernandez, and Tolos gave Blair the business. How dastardly!
When Blair gave him another cross corner whip, Orton came close but missed the ring post by an eye lash.
Blair then suplexed Orton for 1.
After Orton hooked a Boston crab, Blair escaped and attempted a slam.
Orton, however, used momentum to land on top for 2.
While Albano warned Tolos about outside interference, Orton countered a front face lock with an inverted atomic drop.
He then guillotined Blair with the bottom rope thanks to a catapult.
As he guillotined Blair with the top rope, Orton took him down to the floor.
Tolos nailed Blair again although Hernandez saw none of it.
When Blair re-entered the ring, Orton mounted the top turnbuckle and delivered a flying axe handle for 2.
Blair then used momentum to send Orton down to the floor, and Honey scared the bejeezus out of Orton with her cattle prod.
After Blair hammered on Orton, he got 2.
Orton then attempted a piledriver, but Blair countered with a back drop.
While Blair applied a Sharpshooter, Albano distracted Hernandez.
That allowed Tolos to enter the ring and WALLOP Blair with his loafer. Nefarious!
As Tolos placed Orton atop Blair, Hernandez escorted him from the ring.
Albano saw his opportunity and jumped into the ring to put Blair atop Orton.
When Hernandez shooed Albano from the ring, Tolos pulled Blair off Orton.
With Hernandez occupied with Albano and Tolos, Orton hoisted Blair atop the top turnbuckle.
Albano then distracted Hernandez again, and Honey got up on the apron and shocked Orton with her cattle prod.
After Blair hooked a top rope sunset flip, he only got 2.
Tolos then tossed a foreign object to Orton, but Orton swung and missed.
While Blair provided him with an atomic drop, Orton ran over Tolos like a Mack truck.
In the meantime, Orton lost the foreign object on the other side of the ring.
Albano then tossed it to Blair who BLASTED Orton with it.
As Hernandez FINALLY noticed the shenanigans, he called for the bell to disqualify Blair at 11:06.
Rating: ***
Summary: Good story with all parties getting involved in the match. The feud cannot not over based on this outcome because I'm certain that Blair wants to beat Orton to teach him a lesson. Today's not that day.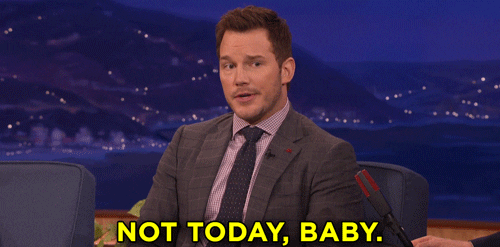 Ad #2 airs for the UWF PowerLine.
Ad airs for the Royce Hotel.
Play Pool: The Master's Way and learn how to play pool like a pro.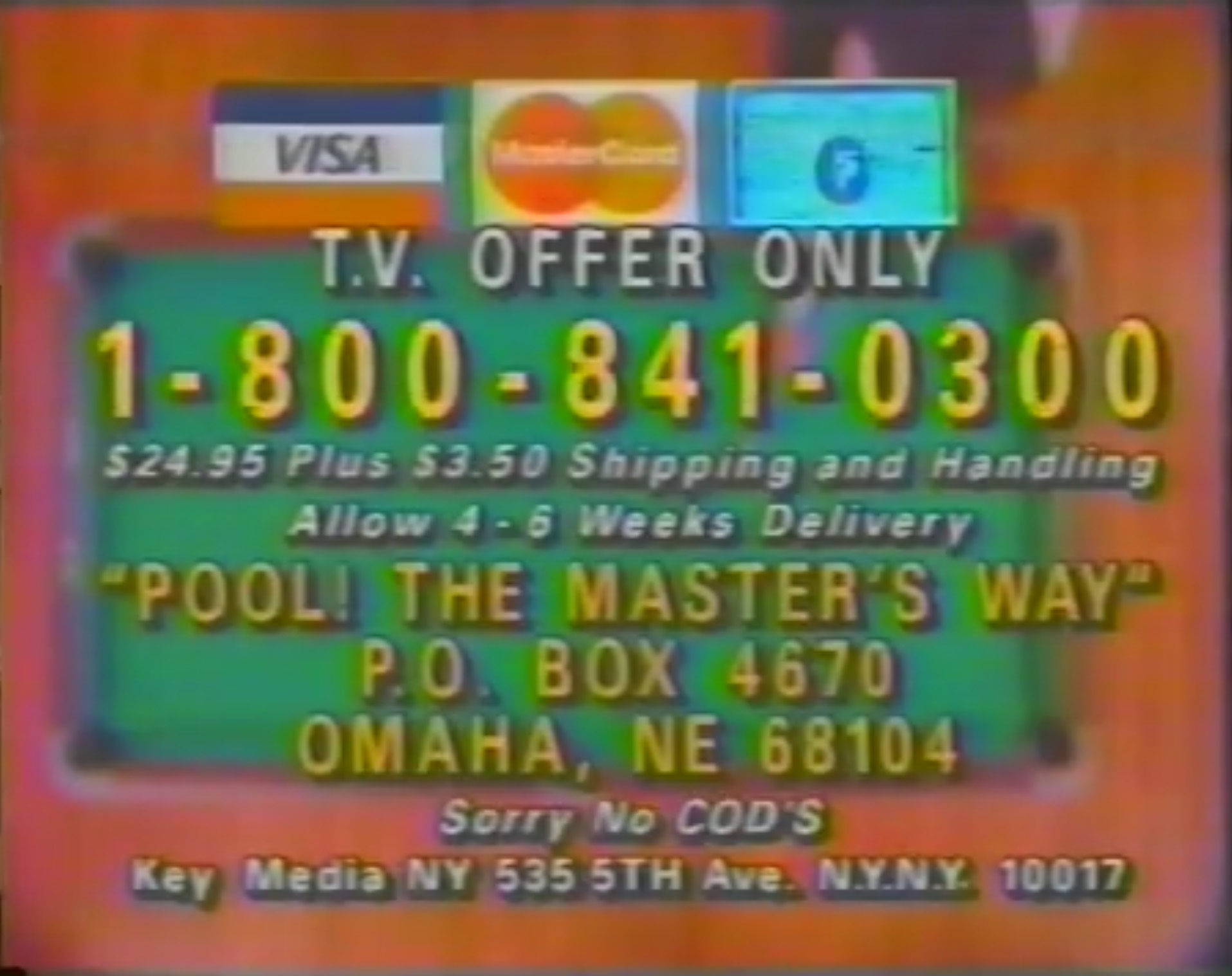 Williams cuts a promo on Orndorff.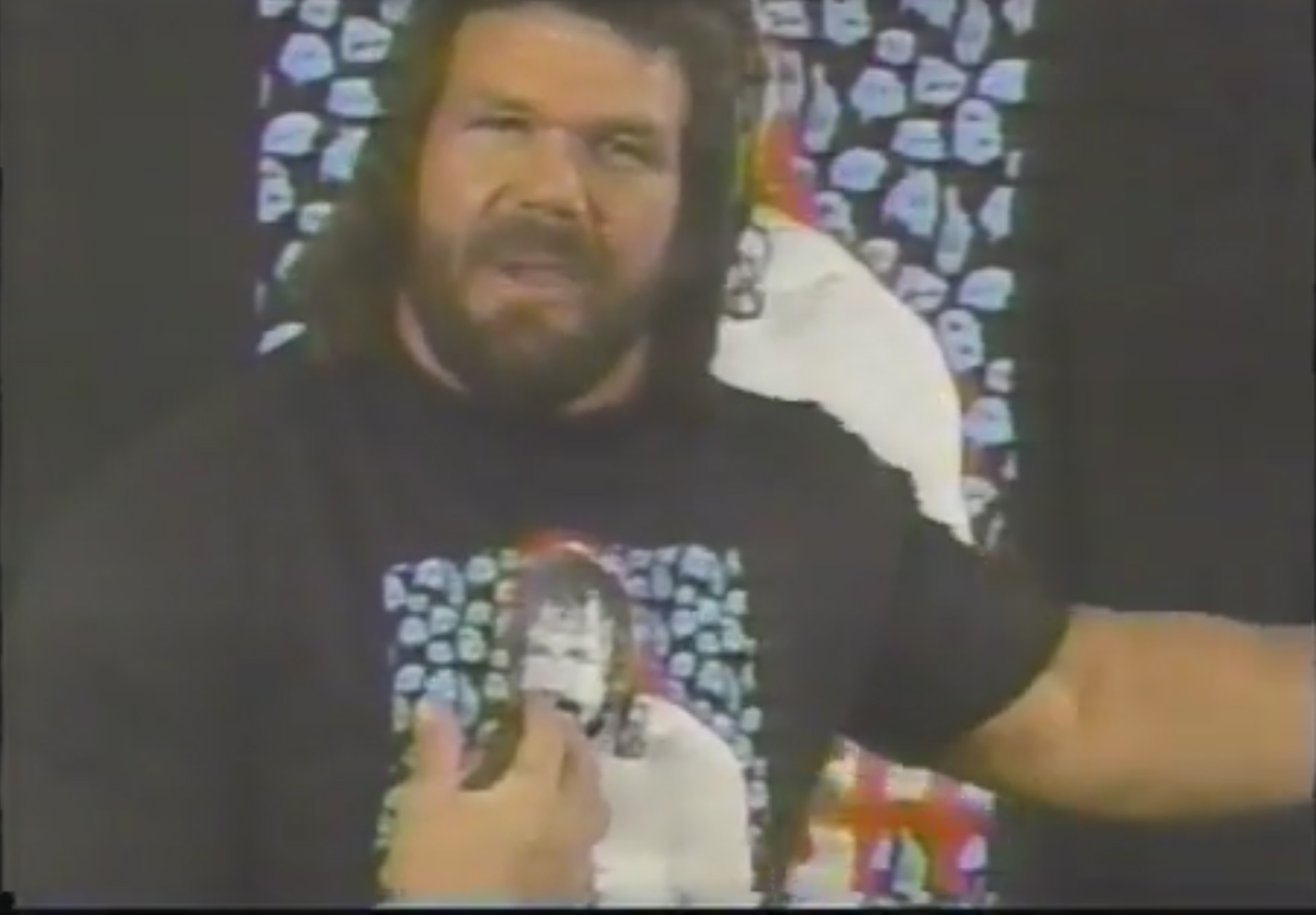 Orndorff responds.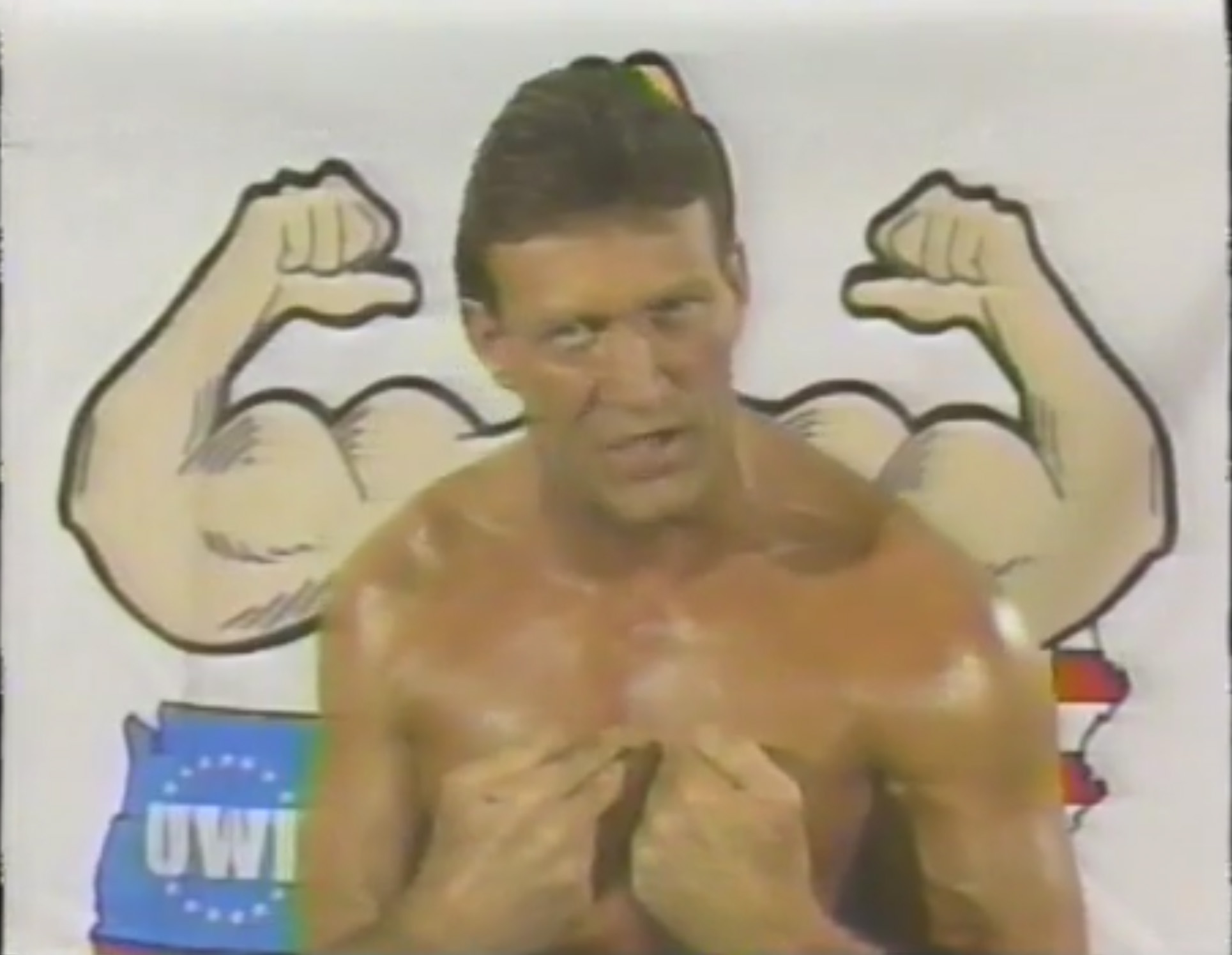 Match 5: "Dr. Death" Steve Williams versus "Mr. Wonderful" Paul Orndorff
Highlights:
Orndorff sprinted to the ring to brawl with Williams and countered a back drop attempt with an elbow smash.
When Orndorff tried a Thesz press, Williams countered with a guillotine on the top rope.
A clothesline by Orndorff sent both wrestlers spilling over the top rope to the floor.
As Orndorff made him HIT THE POLE twice, he WHACKED Williams with a fan's umbrella.
The bell rang at 1:45, and referee Jesse Hernandez must have thrown the match out already.
Rating: DUD
Summary: Too short to rate, and this blood feud is NOT over.
Following the match, Orndorff nails Williams again with the umbrella before ramming him face-first into the timekeeper's table. Williams is BUSTED OPEN. When Williams re-enters the ring, Orndorff mounts the top turnbuckle and delivers a flying fist to the bloodied Williams.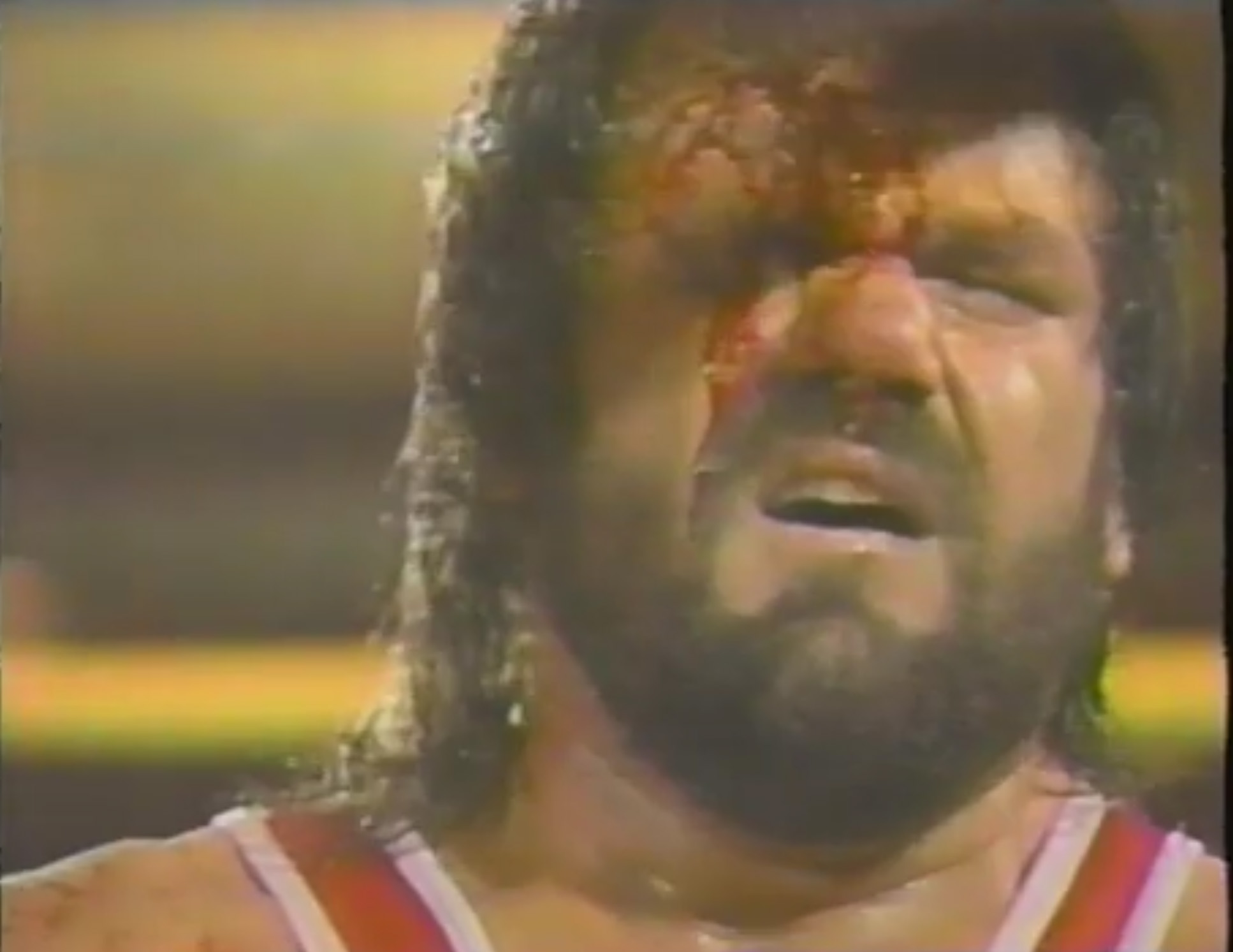 Orndorff attempts a bulldog, but Williams shoves him away. Afterward, Williams then supplies Orndorff with a knee lift, but Abrams interrupts the post-match proceedings by announcing that we will see the remainder of the chaos in two weeks.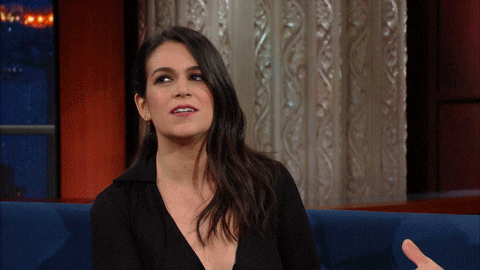 Get the construction equipment you need today from Overstock Brokers.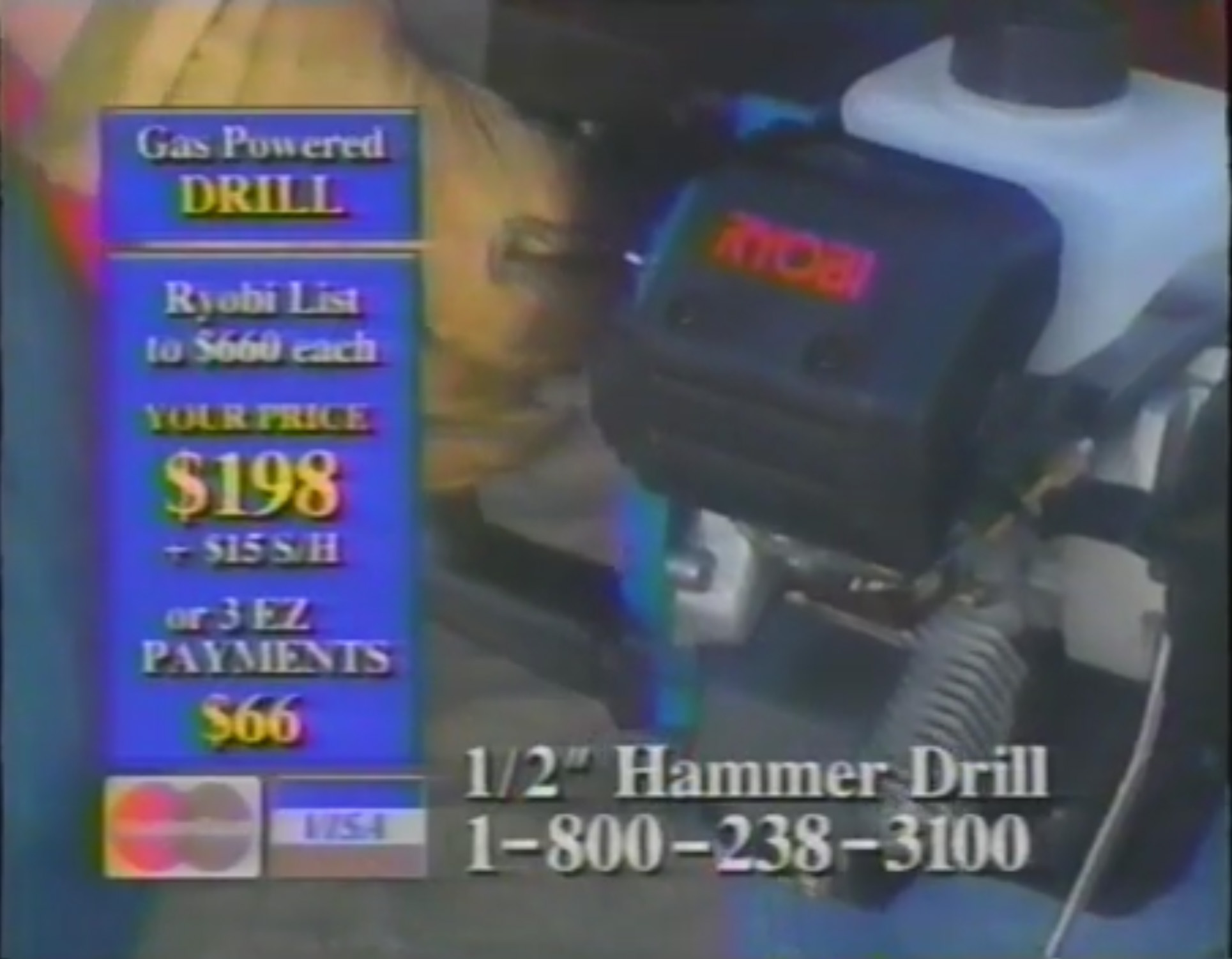 Promo #2 for UWF merchandise. Get yours TODAY!
Ad #2 airs for the Penta Hotel.
Before the show leaves the air, Abrams shills the next TV taping on 2/15 at the Penta Hotel.
Conclusion: On paper, this was a BLOCKBUSTER show. Since none of the hyped matches had a clean finish, the show cheated both the NYC faithful and the TV viewers. While I realize that Abrams was a student of the game, he should heed what happened to Jim Crockett Promotions when Dusty Rhodes kept screwing over the fans. Otherwise, it's curtains.
Next week, "the best of the UWF" comes to SportsChannel.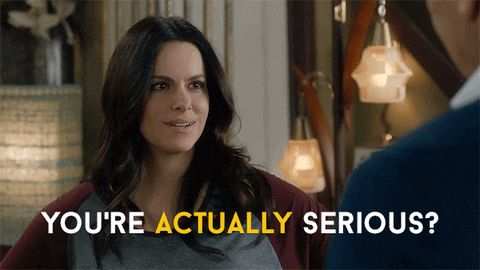 TV Rating: NONE
Stay tuned for UWF 02-04-91!
Comments? Suggestions? Send them to me at rsg@rockstargary.com and follow me on Twitter (@rockstargary202).
Custom Search