WELCOME TO ROCK STAR GARY REFLECTIONS!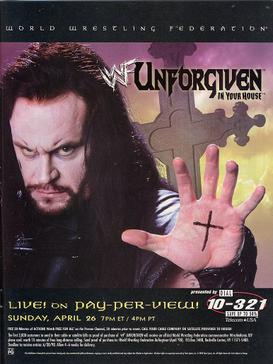 WWF Unforgiven '98
Live from Greensboro, NC
Airdate: April 26, 1998
Attendance: 21,427
Hosted by Jim Ross & Jerry "The King" Lawler
Can Austin retain the WWF title against Dude Love, or will McMahon intervene? Who wins the Inferno match? Do the Road Warriors have enough left in the tank to become WWF tag champions? Does Owen survive HHH and DX to regain the European title? Let's devour this delicious meal and find out just how it is!
Match 1: Nation of Domination (w/ Kama) versus Faarooq, Ken Shamrock, & Steve Blackman
Highlights:
Brown snap-suplexed Blackman but missed an elbow drop.
When Blackman dropkicked him, Shamrock tagged in and fed Brown a back elbow.
Faarooq tagged in, but Brown slapped him.
As Faarooq countered a leap frog with a spinebuster, he brandished his belt and whipped Brown.
In the meantime, Kama got up on the apron and distracted referee Jim Korderas.
Faarooq slammed Brown and tagged in Blackman.
After he snap-suplexed Brown, Blackman missed an elbow drop.
Henry tagged in and dealt Blackman a pair of backbreakers.
While he landed an elbow drop, Henry clotheslined Blackman.
Brown tagged in, but Blackman scored with a cross body block for 2.
When Brown rebounded with a sit-out powerbomb, he got 2.
Faarooq tagged in, but Brown face-planted him.
As Rock tagged in, he clotheslined Faarooq.
Henry tagged in, slammed Farooq, and followed with a series of elbow drops for 2.
After Blackman tagged in, Henry reversed an Irish whip and powerslammed him.
Brown tagged in, slammed Blackman, mounted the second turnbuckle, and launched a double axe handle for 2.
While Blackman gave Brown a cross corner whip, he ate a back elbow on his follow-through.
Rock tagged in and countered a cross corner whip with a short-arm clothesline.
When Henry tagged in, he pounded Blackman with a double axe handle.
Rock tagged in and got 2.
As Blackman countered a back drop with an inside cradle, he got 2.
Rock slammed him and followed with the People's Elbow.
After Rock delivered a back elbow, Brown tagged in and hit a backbreaker.
Brown mounted the top turnbuckle but missed a moonsault.
Hot tag Faarooq.
With all six wrestlers in the ring, Rock demolished Faarooq with a DDT for 2.
Faarooq reversed a cross corner whip and connected with a Dominator to the Rock.
1-2-3.
Faarooq, Blackman, and Shamrock won at 13:36.
Rating: ***
Summary: With the Rock's participation, the Greensboro faithful's attention was kept strong throughout the match. The pace was solid, better than expected workrate, and Rock put Faarooq over clean as a sheet.
After the match, Michael Cole interviews Faarooq who thanks his partners and is ready to continue the war against the NoD.
Austin, carrying the WWF belt, approaches the ring much to the delight of the Greensboro faithful. As he forcibly brings timekeeper Mark Yeaton into the ring, Austin berates him about ringing the bell last week. He threatens a hellacious beating to Yeaton if he rings the bell on Vince's command during the main event. They wouldn't reenact the Montreal screwjob tonight, would they?
As the shark cage for Chyna lowers, we revisit WrestleMania XIV when Chyna screwed Owen out of the European title. Could lightning strike twice?
Match 2 for the WWF European title: HHH (champion w/ Chyna) versus Owen Hart
Highlights:
Slaughter locked Chyna within the cage despite HHH's protests.
As Owen ambushed HHH at ringside, he headbutted HHH in the aisle.
He rammed HHH face-first into a nearby table and the shark cage before Slaughter could have it raised.
When Owen suplexed him on the floor, he made HHH taste the cage again.
The bell finally rang, and Owen clotheslined HHH over the top rope to the floor.
After the cage got raised, Owen guillotined HHH with the steel railing.
He rammed HHH face-first into the Spanish broadcast table before tossing him into the ring.
While he fed HHH a backbreaker, Owen attempted a ten-punch count-along.
HHH, on the other hand, countered with Snake Eyes.
As HHH scored with a high knee, he celebrated with a crotch chop. Classy!
He suplexed Owen and followed with a knee drop for 2.
When he dealt Owen an inverted atomic drop, HHH clotheslined him for another 2.
HHH applied a Dragon sleeper but couldn't get 3. He HAS been watching Nitro!
After Chyna tried to file her way out of the cage, HHH gave Owen a cross corner whip resulting in a sternum-first bump for yet another 2.
Chyna dropped the weapon on the ring apron, and Owen hooked a sunset flip for 2.
While HHH delivered a swinging neckbreaker, he got 2.
Owen shoulder blocked HHH in the midsection, charged, but HIT THE POLE.
As Owen reversed an Irish whip, he received a facebuster for 2.
HHH attempted a reverse suplex, but Owen escaped and hooked a German suplex with a bridge for 2.
Owen bestowed a belly-to-belly suplex to HHH, and Chyna unfathomably bent the bars on the cage.
When Owen connected with an enziguri, he got 2.
He stunned HHH with an inverted atomic drop and laid him out with a spinning heel kick for another 2.
After Owen piledrove him, he mounted the top turnbuckle and launched a big elbow.
In lieu of a cover, an incredulous Owen witnessed Chyna escape the shark cage.
With Chyna planning her descent, Owen kicked the second rope crotching HHH.
Owen flew with a diving head butt causing HHH to get his left foot caught in the ropes.
While Chyna hung onto the bottom of the cage, Owen countered a powerbomb into a DDT.
Owen applied a Sharpshooter, and the cage lowered thanks to Road Dog.
Since that enabled Chyna to jump to the floor, she distracted both Owen and referee Jack Doan.
HHH gave Owen a cross corner whip and attempted a Pedigree.
As Owen countered with a leg sweep, he catapulted HHH head-first into the ring post.
Owen obliterated HHH with his own Pedigree, but Doan and a host of officials were tied up with Chyna.
When X-Pac stormed the ring, he crowned Owen with a fire extinguisher. How dastardly!
1-2-3.
HHH retained at 12:27.
Rating: ***
Summary: DX shenanigans enabled HHH to keep his title while the creativity for it was rather good if not dubious.
At ringside, Cole interviews Owen who states "Enough is enough. This BULLSHIT has got to stop. Things are going to change around here." Hmmm…
We skip over the AOL segment and see Jim Cornette head to the ring. He grabs the microphone, insults the Greensboro faithful, and runs down the Rock'n'Roll Express. Unfortunately, JR tries to offer some Midnight Express history but neglects to mention the Rose/Condrey version.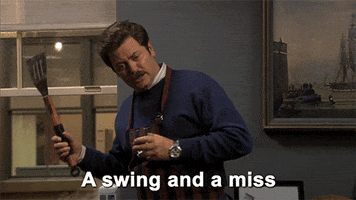 Match 3 for the NWA World tag team titles: The Midnight Express (champions w/ Jim Cornette) versus the Rock'n'Roll Express
Highlights:
1986 called, and they want their tag team feud back.
Bob leapfrogged Gibson but got shoulder-blocked out of the ring.
When Morton tagged in, the Rock'n'Roll Express pulled both Bob's hamstrings and clobbered Bart on the apron.
JR mentioned the match between the Rock'n'Roll Express and the Andersons but carefully omitted Starrcade '86: The Night of the Skywalkers.
As the Midnight Express experienced some heel miscommunication, the younger portion of the Greensboro faithful sought Eastern NC BBQ. Mmmmmm!
Gibson reversed an Irish whip sending Bob into a collision with Bart.
After Cornette cooled down his team's heads, Bart applied a Bob-assisted abdominal stretch to Morton.
Cornette pitched a fit with referee Tim White going as far as to toss down his blue blazer.
While White challenged him, Cornette cowered in the heel corner. HA!
Cornette distracted Morton, so Bart sent Morton flying out of the ring.
When Bart fed Morton a pair of backbreakers, he got 2.
The Midnight Express pulled off their drop toehold/elbow drop combo for 2, yet the Greensboro faithful took a collective nap.
As Bart powerslammed Morton, he got another 2.
Bob tagged in, mounted the top turnbuckle, but missed an Alabama Jam.
Hot tag Gibson.
With all four wrestlers in the ring, the Rock'n'Roll Express dealt stereo ten-punch count-alongs.
They rammed the Midnight Express together with cross corner whips and double-dropkicked Bart.
After Morton thwarted Bob's attempt to halt the pin, Cornette jumped in the ring and inadvertently elbow-dropped Bart.
Gibson destroyed Cornette and hooked an O'Connor roll on Bart.
Since White was distracted by Morton, Bob bulldogged Gibson. SNEAKY!
1-2-3.
The Midnight Express retained at 7:21.
Rating: DUD
Summary: This was performed with more speed and interest a long, long time ago. Next!
Backstage, Dok Hendrix interviews Luna with Goldust. Luna threatens to "leave (Sable) in the ring like a newborn." Yowza!
"Match" 4 (evening gown): Sable versus Luna (w/ TAFKA Goldust)
Highlights:
As Sable made her entrance, JR name-dropped Ric Flair. Will he appear?
Each woman tore a shred from the other's evening gown, and Luna removed the skirt portion of Sable's gown.
When Luna charged Sable in the corner, she ate boot.
Sable rag=tagged Luna, and Marc Mero appeared at ringside.
After Sable hip-tossed Luna, Mero distracted her.
That allowed Luna to rip off the top portion of Sable's gown for the win at 2:34.
Rating: NONE
Summary: T&A on display.
After the "match," Sable, in bra and panties, powerbombs Luna and rips off most of her gown. Sable chases Luna under the ring until she emerges with Luna's undergarments. Using his robe, Goldust covers and removes Luna from ringside.
Mr. McMahon approaches the ring with Pat Patterson and Gerald Brisco. While he promotes "something catastrophic" will occur tonight, Mr. McMahon disputes the rumor of screwing Austin out of the WWF title. He announces that he was born in Pinehurst, NC, but the Greensboro faithful chide him with an "Au-stin" chant. Ultimately, he accepts zero responsibility if "Stone Cold screws Stone Cold."
Sable joined Kevin Kelly on the WWF Superstar Line albeit in a black robe.
Prior to the next match, Road Dog introduces "Dean Smith," and Billy Gunn brings out a blow-up doll with a UNC t-shirt on it. Although I'm not a fan of DX, mocking Smith will always be funny to me.
Match 5 for the WWF tag team titles: New Age Outlaws versus the Road Warriors (w/ Sunny)
Highlights:
Animal reversed an Irish whip, yet Gunn whiffed on a cross body block.
When he clotheslined Gunn, Animal got 1.
NAO attempted a double back drop, but Animal countered with a double face plant.
As Hawk tagged in, he mounted the second turnbuckle and lowered the boom upon Road Dog.
Hawk powerslammed him and landed a fist drop.
Upon bringing Gunn into the ring the hard way, Hawk backdropped him.
He shoulder blocked Gunn, dropped him momentarily, but fed Gunn a shoulder breaker for 2.
After Animal tagged in, Gunn ate a double back elbow, and Animal got 2.
Animal reversed an Irish whip and powerslammed Gunn for another 2.
With all four wrestlers in the ring, the Road Warriors rammed the champs together.
They attempted a Doomsday Device, but Gunn chop-blocked Animal.
While Road Dog tagged in, he attacked Animal's injured knee.
Road Dog distracted referee Jack Doan, so Gunn guillotined Animal with the top rope. Nefarious!
When Road Dog continued the distraction, Gunn rammed Animal's injured knee into the ring post twice.
Hawk distracted Doan, so the NAO double-teamed Animal.
As Gunn scored with a Rocker Dropper, he got 2.
Road Dog tagged in and delivered a running reverse guillotine for 2.
After Gunn tagged in, he attempted a piledriver, but Animal countered with a back drop.
Animal hit a dragon screw leg whip and made the HOT tag to Hawk.
With all four wrestlers in the ring again, Hawk slammed Road Dog, mounted the top turnbuckle, and launched a flying splash.
Gunn snuck into the ring and walloped Hawk in the back with a title belt to prevent the pin.
Meanwhile, Doan was occupied placing Animal back in the babyface corner.
That only got 2, so NAO tried to knock Animal into the middle of 1999 with another belt shot.
However, heel miscommunication ensued, and Hawk hooked a German suplex with a bridge.
1-2-3.
WE HAVE NEW CHAMPIONS!
The Road Warriors won at 12:21.
Rating: ***½
Summary: Dragon screw leg whips and German suplexes in a Road Warrior match? You betcha!
After the match, ring announcer Howard Finkel declares NAO as the victors. BOOOOOOO! Hawk argues with Doan and clotheslines him. The Road Warriors decimate Doan with the Doomsday Device to the adoration from the Greensboro faithful. As Commissioner Slaughter ejects the Road Warriors from the ring, EMTs scrape the carcass of Doan off the mat. On the replay, the angle shown opens the discussion of a double pin. I'm not buying it, and the Road Warriors got SCREWED.
Tennessee Lee introduces country music band Sawyer Brown along with his protégé Jeff Jarrett. In the meantime, the Greensboro faithful chant "We Want Flair." Jarrett sings "Some Girls Do" with Sawyer Brown and doesn't stink on Melba toast.
Following the song, Jarrett gloats until Blackman jumps onstage to take him down. He traps Jarrett in an arm bar submission hold until Lee CROWNS Blackman with a guitar. Jarett applies a figure-four leg lock on Blackman, but officials break it up. The "We Want Flair" chants erupt again, but it goes unanswered.
Video featuring the feud between the Undertaker and Kane airs.
Match 6 (inferno): Undertaker versus Kane (w/ Paul Bearer)
Highlights:
Winner of the match is the wrestler who sets his opponent on fire. This'll be a technical classic, I'm sure.
As Undertaker gave Kane a cross corner whip, he followed with an avalanche.
He fed Kane a ropewalk shoulder smash, and the flames shot REALLY HIGH.
Sorry, Chester.
When Undertaker gave him another cross corner whip, he charged but ate Snake Eyes.
Kane gave Undertaker a cross corner whip and followed with a clothesline.
After he blocked being burned, Undertaker applied a claw hold.
Kane reversed an Irish whip and powerslammed Undertaker.
While the flames rose higher, Bearer tossed a steel chair in the ring.
Kane CROWNED Undertaker with it and unsuccessfully tried to burn him.
As Kane gave Undertaker a pair of HARD cross corner whips, he ate boot on his follow-through.
Undertaker dealt him a side-Russian leg sweep and landed a leg drop.
When Kane sat up, he delivered a chokeslam.
The flames rose again, and Kane attempted a tombstone piledriver.
After Undertaker escaped, he shoved Kane into the corner and followed with his own chokeslam.
Kane sat up again and reversed an Irish whip.
Spectacularly, a double boot put both wrestlers down on the mat.
Kane reversed another Irish whip, but Undertaker whiffed on a flying clothesline.
While Kane hit a sidewalk slam, he had difficulty mounting the top turnbuckle.
Undertaker crotched him on the top turnbuckle, joined, and hooked a superplex. Wow!
As Undertaker clotheslined him, he shotput Kane over the top rope down to the floor.
Kane walked down the aisle, but Vader appeared out of nowhere to ambush him.
When Kane and Vader brawled at ringside, Undertaker scored with a tope con hilo. Amazing!
The Greensboro faithful chanted "Va-der," and Bearer smacked Undertaker in the back with the chair.
After Undertaker no-sold it, he CLOCKED Kane with the chair twice.
Undertaker sauntered after Bearer onto the stage and banged a bass drum on his head. No Todd Rundgren jokes, please.
While Bearer was

BUSTED OPEN

, Undertaker returned to ringside.
Kane attacked him with the chair but caught his right arm on fire.
In case you're wondering, Kane's arm was covered and must have had some flame-retardance to protect him.
As a result, Undertaker won at 16:02.
Rating: **
Summary: Neat concept match, but with each wrestler's limited move set, it's mostly a kick and punch contest. The two high spots, the double boot, and the chokeslams remain highlights, but I don't see a future in this match concept going forward.
Video featuring the drama between Austin and Mr. McMahon airs.
Match 7 for the WWF title: Stone Cold Steve Austin (champion) versus Dude Love
Highlights:
Austin fed Dude a back elbow, and JR mocked Bischoff for his "never make in wrestling wearing black trunks and black boots" error in judgment.
When Austin scored with a Thesz press, he dealt Dude an elbow smash.
Austin delivered a running guillotine and planted Dude with another elbow smash.
Next, he made Dude taste the steel railing. It must have tasted like the Fancy Pants Burger at Bites & Pints.
Dude made his way up the aisle but ate a clothesline from behind by Austin.
As they climbed onto the stage, Austin slammed Dude.
He launched Dude from the stage down to the concrete floor, and that had to HURT.
After Dude reversed an Irish whip, he sent Austin ribs-first into the apron.
Austin retaliated with a clothesline and guillotined Dude with the steel railing.
While Austin mounted the apron, he landed a double axe handle to Dude on the floor.
Austin attempted another running guillotine but came up empty.
When he gave Austin a cross corner whip, Dude followed with a bulldog.
Dude dealt him an elbow drop, but Austin rebounded with another clothesline.
As Dude reversed an Irish whip, he put a knee into Austin's midsection.
JR took another subtle shot at WCW, and Mr. McMahon with his entourage walked to ringside.
After Mr. McMahon was comfortably seated at ringside, he nodded at Yeaton.
Austin, double bird in hand, got distracted by McMahon, so Dude rolled him up for 2. Methinks it wasn't worth two-in-a-bush.
Austin clotheslined him a third time and rammed Dude's left leg into the ring post twice.
While Austin rammed Dude's right leg into the ring post twice, he joined Dude on the floor.
He attempted a piledriver, but Dude countered with a back drop.
Following that, Dude made Austin taste the steel railing. Waiter, could you please give the bald champion some Tuna Talk?
McMahon left his seat and berated Austin to return to the ring.
When Austin sauntered after McMahon down the aisle, Dude caught up to them and clobbered Austin.
They returned to the ring, and Dude tried to suplex Austin inside.
As Austin blocked it, he couldn't suplex him, so Dude guillotined him with the top rope.
McMahon chastised Austin to "get back in the ring," and Austin followed orders only to find himself in an abdominal stretch.
Meanwhile, McMahon summoned Yeaton to "ring the damn bell."
Austin reversed the hold, so McMahon immediately reversed his course.
After Dude escaped, he dragged Austin back to the floor and rammed him face-first into the steps.
Dude tried to suplex him on the floor, but Austin blocked it and suplexed Dude onto the steps. OUCH!
While the match segued into the front row, Austin kicked Dude's ass six ways to Sunday and vaulted him back to ringside.
In the ring, Dude countered a back drop with a swinging neckbreaker.
The Greensboro faithful chanted "Au-stin," and Dude warmed up Sweet Shin Music.
When Austin blocked Sweet Shin Music, Dude inadvertently demolished referee Mike Chioda.
Dude reversed an Irish whip and blocked a Stone Cold Stunner.
As Dude caught Austin with a Mandible claw, an excited McMahon rose from his seat.
Dude punted Austin downstairs, reapplied the Mandible claw, and McMahon valiantly tried to revive Chioda.
With Chioda

OUT COLD

, Dude couldn't earn the submission victory.
Dude made another effort for the claw, but Austin backdropped him over the top rope to the floor.
After Austin grabbed the chair, McMahon fought with him over it.
Dude smashed the chair in Austin's face, charged, but ate another back elbow.
While he tried again, Dude ate another helping of the chair. He must be rather hungry.
Austin then knocked the daylights out of McMahon with the chair, tossed Dude in the ring, hit the Stunner, and counted his own pin at 18:48.
Rating: ***
Summary: This soup needs more salt as it's not cooked well enough. Austin's retaining the title is the most logical finish to the match, but the struggle is real. In the meantime, the Greensboro faithful remain HOT for Austin yet wish death upon McMahon. Since both wrestlers are brawlers, storytelling replaces psychology but barely gets its point across.
Afterward, McMahon is OUT COLD at ringside as Austin celebrates his "victory." While EMTs check on McMahon, Austin offers him a look of DISDAIN before leaving. Patterson advises McMahon to strip him of the title, and ring announcer Howard Finkel decrees that Austin is disqualified for "hitting a WWF official."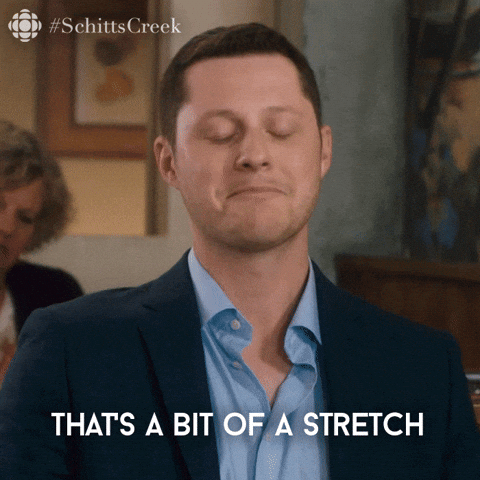 While the replay of the chair shot and Stunner is shown, EMTs stabilize McMahon. This "injury" stinks of mockery due to Buff Bagwell's legitimate and serious injury on Wednesday. I'll bet McMahon's up on his feet without issue tomorrow night on RAW.
Conclusion: Since they were performing in a wrestling mecca, the show brought the goods much better than I anticipated. While the main event could use some tweaking, the inferno match was scintillating. Also, the tag title match surprised me with its better-than-expected workrate. Last, but certainly not least, Sable.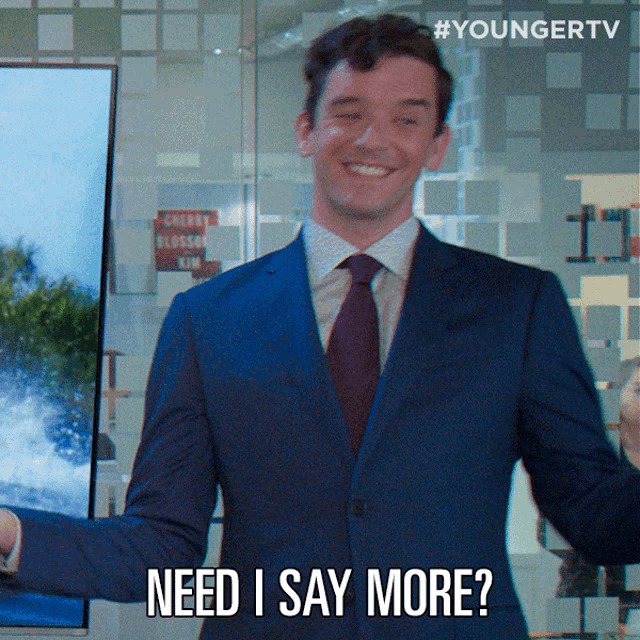 Buyrate: 0.85
Stay tuned for WCW Monday Nitro 04-27-98!
Comments? Suggestions? Send them to me at rsg@rockstargary.com and follow me on Twitter (@rockstargary202).
Custom Search