WELCOME TO ROCK STAR GARY REFLECTIONS!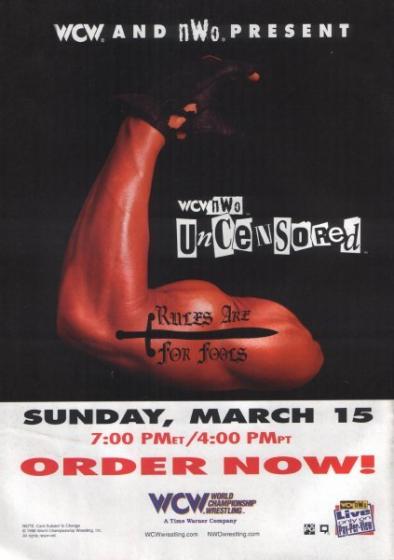 WCW Uncensored '98
Live from Mobile, AL
Airdate: March 15, 1998
Attendance: 7,474 (7,177 paid, sold out)
Hosted by Tony Schiavone, "Iron" Mike Tenay, and Bobby "The Brain" Heenan
Who will win the steel cage match for the leadership of the nWo? Can Sting retain the World title against Scott Hall? Who will win the triple jeopardy match? Let's find out!
Match 1 for the WCW World TV title: Booker T (champion) versus Eddie Guerrero (w/ Chavo Guerrero, Jr.)
Highlights:
A reluctant Chavo accompanied Eddie to the ring. Will he help Eddie win the title?
When the Mobile faithful informed Eddie that he indeed "sucks," their nemesis must have taken notes from Larry Zbyszko due to excessive stalling.
Booker T backdropped Eddie and followed with a sidewalk slam.
As he clotheslined Eddie, Booker T provided a second one sending Eddie over the top rope to the floor.
Upon Eddie's return, Booker T delivered a standing leg lariat followed by a powerslam.
Eddie bailed from the match, but Booker T met him in the aisle before slamming him on the floor.
After the match returned to the ring, Booker T unloaded a back elbow for 2.
He then gorilla-press-slammed Eddie, mounted the top turnbuckle, but ate a dropkick.
While Booker T was atop the top turnbuckle, Eddie joined and superplexed him. Woohoo!
Booker T responded with a big boot for 2.
When Booker T attempted a scissors kick, Eddie dropkicked him in the knee.
He then rammed Booker T's knee into the apron and dropkicked the knee again.
As he applied pressure to the knee by putting his feet on the ropes, Eddie ultimately got caught by referee Nick Patrick.
Booker T then reversed a cross corner whip but ate a back elbow on his follow-through.
After Eddie hit a somersault senton onto Booker T's injured knee, he got 2.
Booker T then tried to escape to the floor, but Eddie mounted the top turnbuckle and uncorked a tope.
While Eddie supplied him with a belly-to-back suplex, he got another 2.
Booker T then reversed an Irish whip, pancaked Eddie, and celebrated with a Spinaroonie.
When he unleashed a scissors kick, Booker T followed with a spinebuster.
Booker T then mounted the top turnbuckle to attempt a missile dropkick, but Eddie evaded him.
As Booker T landed on his feet, he vaulted Eddie face-first into the top turnbuckle.
He then charged but came up empty in the corner.
After Eddie joined him atop the top turnbuckle, Booker T shoved him down to the mat.
Eddie landed on his feet; however, Booker T launched a missile dropkick.
1-2-3.
Booker T retained in 11:08.
Rating: ***½
Summary: The shine on Booker T remains strong as Eddie put forth a great effort only to be denied.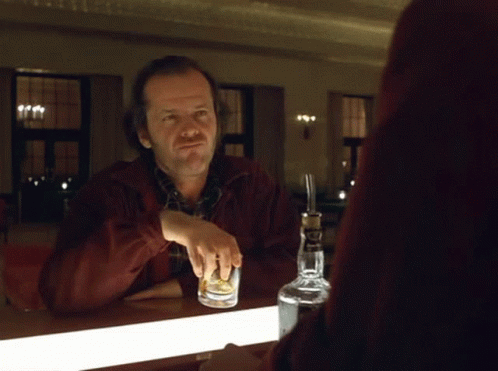 After the match, Chavo smirks at Eddie, and they shove one another. Chavo turns his back…and Eddie attacks him. While Eddie rams him shoulder-first into the steel railing, he slams Chavo on the floor. Eddie sure puts the fun in dysfunctional, no?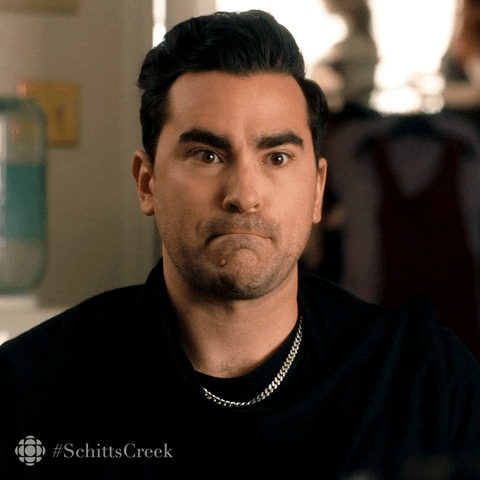 Allegedly, Scott Steiner was at the WCW.com table backstage, but the WWE Network removed it.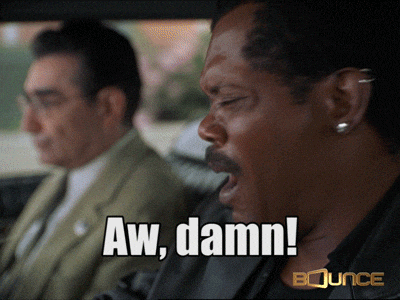 Match 2: Konnan (w/o Vincent) versus Juventud Guerrera
Highlights:
Guerrera began the match with a spinning heel kick but missed a dropkick.
Why, in God's name, was Konnan wrestling in khakis? Was Dockers considered "raza" in '98?
As Konnan clotheslined him. Guerrera responded with a flying headscissors.
Konnan escaped to the floor, dragged Guerrera down with him, and rammed him shoulder-first into the steps.
When Konnan repositioned the steps, Guerrera blocked a shot into them and scattered Konnan's brain cells with his own shot.
He then used the steps to launch a springboard leg lariat to Konnan.
Back in the ring, Guerrera unleashed a springboard dropkick for 2.
Konnan reversed an Irish whip and guillotined Guerrera with the top rope.
After he hooked a modified Indian death lock, Konnan gave Guerrera a cross corner whip but ate a mule kick.
He then delivered a release German suplex for 2.
While he catapulted Guerrera into the corner, Konnan secured a rocking Boston crab.
He then almost CRIPPLED Guerrera by driving his weight down onto the neck. OUCH!
As Guerrera needed a few moments to gather himself, Konnan supplied him with a fireman's carry for 2.
He then placed Guerrera atop the top turnbuckle, joined, and attempted another release German suplex.
On the other hand, Guerrera landed on his feet and dropkicked Konnan who was stuck in the ropes.
Konnan rebounded by reversing another Irish whip and uncorking a wheelbarrow suplex for 2.
When Konnan attempted a powerbomb, Guerrera countered with a face plant.
He then mounted the top turnbuckle but missed a 450° splash.
After Konnan hit a 187, he only got 2.
He then blocked a belly-to-back suplex and scored with a Samoan drop for another 2.
Due to Konnan's lax cover, Guerrera hooked a crucifix and pinned Konnan at 10:20.
Rating: ***
Summary: Guerrera's perseverance and high-flying coupled with Konnan's psychology made this a very entertaining match.
After the match, Guerrera leaps at Konnan but eats another 187. Konnan then launches him over the top rope to the floor.
At the entrance, "Mean" Gene Okerlund interviews JJ Dillon who reinstates the powerbomb for tonight's Giant versus Nash match.
Match 3 for the WCW Cruiserweight title: "Lionheart" Chris Jericho (champion) versus Dean Malenko
Highlights:
When the Mobile faithful informed Jericho that he indeed "sucks," their nemesis wore "1004" on his tights to one-up Malenko. Or is that four-up?
Jericho then uncorked an enziguri, leaped to the second turnbuckle, but missed a springboard cross body block.
As Jericho feigned leaving, he countered a leap frog with a spinebuster.
He then goose-stepped around the ring, attempted an arrogant cover, and got 2.
After he suplexed Malenko, he got another 2.
He then delivered a snap suplex followed by a Lionsault but couldn't get 3.
While he applied a knee lift, Jericho dealt Malenko a backbreaker.
Malenko rebounded with a series of head butts and a belly-to-back suplex for 2.
When Jericho responded with a senton splash, he got 2.
With Malenko prone in the corner, Jericho dropkicked him.
He then gave Malenko a cross corner whip but came up empty on his follow-through.
As Malenko countered a vertical suplex, Jericho also countered and scored with a reverse suplex.
Jericho then attempted a LionTamer, but Malenko grabbed the bottom rope to escape.
After Malenko countered a German suplex with a roll-up, he got 2.
He then hooked a backslide for another 2.
While Jericho reversed a cross corner whip, Malenko floated to the apron but ate a springboard shot to the mush.
Malenko whipped him into the corner and evaded Jericho's float-over.
When Jericho placed him atop the top turnbuckle, he joined and attempted a belly-to-back superplex.
Instead, Malenko used momentum to land on top.
Do we have a new champion?
1-2-NO!
With Jericho on the apron, Malenko tried to suplex him back into the ring.
Jericho escaped, so Malenko attempted a dropkick yet missed.
As Jericho attempted another LionTamer, Malenko grabbed the bottom rope to escape.
Jericho then placed Malenko atop the top turnbuckle again, joined, but Malenko launched a super gutbuster for 2.
After Malenko tried a spinning heel kick, Jericho blocked it and hooked a third LionTamer.
Malenko came really close to grabbing the bottom rope, but Jericho returned him to the center of the ring.
While Jericho cinched the hold even tighter, Malenko tapped out.
Jericho retained in 14:44.
Rating: ****½
Summary: Incredible back-and-forth match with lightning quick moves and countermoves. Bravo, gentlemen!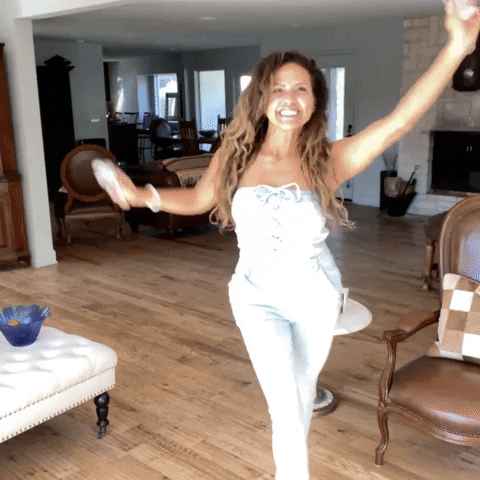 After the match, Jericho rebuffs Okerlund, so Okerlund enters the ring to interview a frustrated Malenko. He notes that Malenko didn't win at Starrcade, Souled Out, SuperBrawl, and Uncensored then calls Malenko a "bona fide loser." Damn! Malenko remains at a loss for words, so Okerlund asks him where his future lies. Solemnly, Malenko responds with "home." Perhaps he craved some Motley Crue?
Raven is at the WCW.com table with Mark Madden and Lee Marshall and vows to win the US title tonight. They left this in and removed Scott Steiner?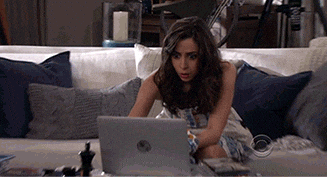 Match 4: The "Total Package" Lex Luger versus Scott Steiner
Highlights:
Scott attacked Luger upon his entrance and provided him with a belly-to-belly suplex.
As he unloaded an elbow drop, Scott tossed Luger to the floor.
He then joined and rammed Luger back-first into the steel railing.
When he rammed Luger face-first into the steps, Scott tried to suplex Luger back into the ring.
Conversely, Luger blocked it and suplexed Scott down to the floor.
He then delivered a double axe handle from the apron to the floor.
After Luger rammed him back-first into the steel railing, Scott flew over the railing and landed in the front row.
Back in the ring, Luger hit an inverted atomic drop followed by a pair of clotheslines.
He then powerslammed Scott and attempted a Torture Rack.
Notwithstanding, Scott employed his trick knee to block it unbeknownst to referee Nick Patrick. Clever!
Scott then exited the ring and grabbed a steel chair.
While Rick Steiner appeared in the aisle, Luger nailed Scott with a forearm from behind.
In the meantime, Scott Norton BLASTED Rick from behind.
1-2-3.
Luger won in 3:59.
Rating: DUD
Summary: While having WCW defeat nWo in a midcard match pops the crowd, Scott's character is brand new and should have been elevated. Truly a booking mistake.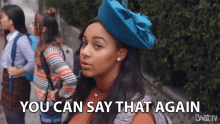 After the match, Scott not only nails Luger but also Patrick. He grabs the chair, but Luger crawls out of the ring. Alternatively, Rick steps into the ring. When Scott charges with the chair, Rick backdrops him over the top rope to the floor. Methinks Scott will need a little more character development before WCW pushes him higher.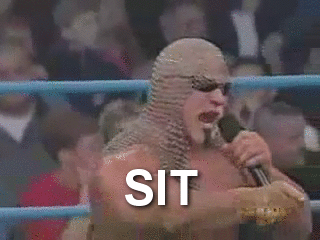 Whoa! Slow down there, gym rat!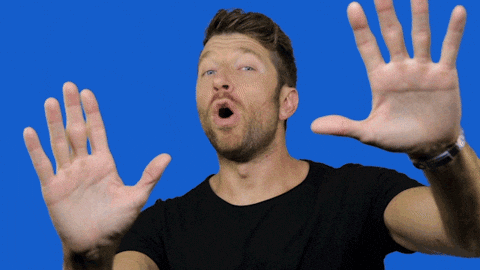 Match 5 for the WCW US title (triple jeopardy): Diamond Dallas Page (champion) versus the "Crippler" Chris Benoit versus Raven
Highlights:
Not only is this match a triple threat match but it's also no-DQ and falls count anywhere.
The three combatants all locked up, and the action spilled to the floor immediately.
When Raven and Benoit rammed DDP shoulder-first into the steps, Benoit clotheslined Raven in the ring for 2.
He then landed a back elbow for another 2.
As DDP returned to the ring, he clotheslined Benoit.
Raven capitalized and got 2 before DDP made the save.
After he sent Raven to the floor, DDP hung Benoit out to dry on the top rope.
Raven hooked DDP's leg but ate a baseball slide from Benoit.
With both Benoit and Raven on the floor, DDP scored with a plancha. Wow!
Upon tossing Raven back into the ring, DDP delivered a swinging neckbreaker for 2.
Benoit then unleashed a snap suplex to Raven, and DDP followed with a pancake to Raven for 2.
While Benoit mounted the top turnbuckle, he launched a flying splash to Raven for another 2.
Benoit brought DDP down to the floor, but Raven uncorked a plancha onto them. Awesome!
When Raven obtained a 2-count on Benoit on the floor, he earned the same on DDP before Benoit intervened.
Benoit then rammed Raven back-first into the steel railing and got 2.
As DDP rammed Benoit side-first into the steel railing twice, Benoit rammed Raven shoulder-first into it.
DDP and Benoit fought toward the entrance, and Raven grabbed a metal trash can to bring to the fight.
After DDP placed the trash can upon Raven's head, DDP and Benoit pounded the can with crutches. If Raven's alleged drug use wasn't making him dizzy, certainly this did.
They then took turns trying to pin Raven until Benoit stuck DDP in the ribs with a crutch.
While Benoit sent DDP side-first into the steel railing, he SMASHED the trash can onto DDP's back.
Benoit then snap-suplexed DDP on the ramp, and he and Raven dumped DDP directly into the PPV signage twice.
When Benoit found a kitchen sink, he rammed it into Raven's midsection.
Raven then toppled a table onto Benoit, located a velvet rope, and choked Benoit with it.
As Raven set up the table against the ramp, Benoit reversed an Irish whip sending Raven back-first into it.
Back in the ring, Raven nailed Benoit down SOUTH I-165 and introduced a chair.
Benoit then reversed another Irish whip and sent Raven face-first into the chair.
After Benoit fastened the chair between the second and top turnbuckles, he gave Raven a cross corner whip into it. OUCH!
He then rammed Raven back-first into the steel railing, tossed him into the ring, and got 2.
While DDP inched his way back to the ring, Benoit applied a sleeper to Raven.
DDP then entered the ring, and a triple sleeper was hooked.
When Raven escaped via a double jawbreaker, all three wrestlers were down on the mat.
Benoit then secured a pair of German suplexes to Raven until DDP double-German-suplexed both of them. Incredible!
As Raven instructed Benoit to hold DDP, Lodi jumped the steel railing and supplied Raven with a poster reading "Use My Sign."
Raven then WALLOPED DDP with the poster, unwrapped it, and revealed a metal STOP sign.
After Reese and Hammer handed Raven another table, Raven set it up and placed DDP upon it.
Benoit smartly picked up the STOP sign and BLASTED Raven with it.
While Benoit lifted him atop the top turnbuckle, he provided Raven with a ten-punch count-along.
DDP arose from the table and clobbered Benoit in the back sending him down to the floor.
When DDP joined him, he hit a super Diamond Cutter to Raven through the table. Unfortunately for Raven, the table DIDN'T break. Double OUCH!
1-2-3.
DDP retained at 17:13.
Rating: ****
Summary: Amazing war between three wrestlers. In 1998, triple-threat matches were extremely uncommon, yet these guys made it an art form. Bravo!
After the match, Hammer drags an OUT COLD Raven from the ring while DDP and Benoit shake hands. Sportsmanship!
Match 6: Kevin Nash versus Giant
Highlights:
Giant wore a neck brace during his entrance.
As Nash hooked a hammerlock, Giant clotheslined him out of his boots.
He then landed an elbow drop but missed a second one.
When Giant clotheslined him over the top rope to the floor, he joined and rammed Nash face-first into the apron.
He then tried to send Nash shoulder-first into the ring post but HIT THE POLE himself.
After Nash applied a boot choke in the corner, he hooked a sleeper.
Giant escaped but suffered a running guillotine from Nash.
While Nash removed the neck brace, he attempted a second running guillotine.
Giant, nonetheless, turned over and booted Nash into his mini-Diesel.
As Nash tried a head butt, it backfired on him.
Giant then clotheslined Nash twice and slammed him.
When Giant signaled for the chokeslam, he attempted a jackknife powerbomb.
Brian Adams stormed the ring and SMACKED Giant in the back with a baseball bat.
After referee Scott Dickenson called for the bell, Giant won by DQ at 6:24.
BOOOOOOOOOOOOOOOOOOOOOO!
Rating: DUD
Summary: Someone explain to me how you drag this feud out this long, and nothing worthwhile transpireD from it? Were they taking lessons from Herb Abrams?
After the match, the nWo infiltrates the ring to pound Giant. Both Vincent and Konnan have ZERO effect on him as Giant shoves them across the ring. Adams charges, but Giant headbutts him, steals the bat, and breaks it across his knee. He then chokeslams Vincent with one arm, Konnan, and attempts one on Adams.
On the contrary, Nash CRACKS Giant with a baseball bat across the back. Before he can jackknife-powerbomb him, Giant ROARS to his feet in anger sending the nWo running away in fear.
Match 7: Bret "Hitman" Hart versus Curt Hennig (w/ "Ravishing" Rick Rude)
Highlights:
As much as Hennig chewed gum during his entrances, I wonder if there was a chewing gum budget factored into his contracts with WWF and WCW.
Bret blocked a hip toss and supplied Hennig with one of his own.
With Hennig on the apron, Bret attempted to suplex him back into the ring, but Hennig escaped.
Bret then hooked a Sharpshooter, but Rude intervened unbeknownst to referee Mickey Jay.
When Hennig delivered a knee crusher, he distracted Jay so that Rude could give Bret the business. SNEAKY!
Hennig then rammed Bret's knee into the ring post and distracted Jay again.
After Rude rammed Bret's knee into the ring post, Hennig tossed Bret across the ring by his hair.
Hennig then applied a Rude-assisted figure-four leg lock until Jay stopped the chicanery.
While Hennig split the uprights, he slammed Bret and mounted the top turnbuckle.
Bret caught him and tossed Hennig across the ring by the hair causing Hennig to crotch himself on the ring post. That will ruin his weekend.
As Bret hit an inverted atomic drop, he clotheslined Hennig.
He then secured an inside cradle and got 2.
When he planted Hennig with a side-Russian leg sweep, Bret got another 2.
He then bulldogged Hennig but couldn't get 3.
After he provided Hennig with a backbreaker, Bret mounted the second turnbuckle and launched a flying elbow smash for another 2.
Hennig then reversed a cross corner whip causing a sternum-first bump by Bret.
While Hennig trapped him in a Hennigplex, he only got 2.
With Rude complaining on the apron, Bret implemented an O'Connor roll to not only knock Rude down to the floor but also attempt to pin Hennig.
Speaking of Hennig, he used momentum (and the tights) to get 2.
Bret then reversed an Irish whip, but Hennig hooked a sunset flip.
Before Hennig could earn a count, Bret escaped and applied a Sharpshooter.
Rude climbed into the ring again, but Hennig tapped out at 13:49.
Rating: **
Summary: The Mobile faithful was not invested in this one, and the effort by Hennig showed. While Hennig used some psychology, Bret paced the match to Hennig's speed. Unfortunately, it wasn't as crisp as their past two encounters. What a shame.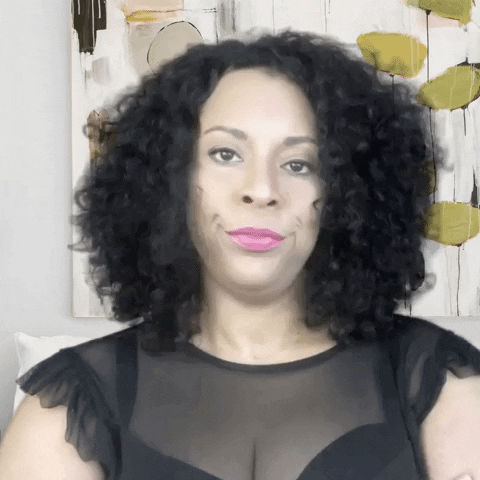 After the match, Rude clobbers and gives Bret two HARD cross corner whips to injure the back. Hennig brings a chair into the ring, and Rude delivers a swinging neckbreaker. As Hennig tries to nail Bret with a cushioned chair, he misses terribly. Bret sells it regardless.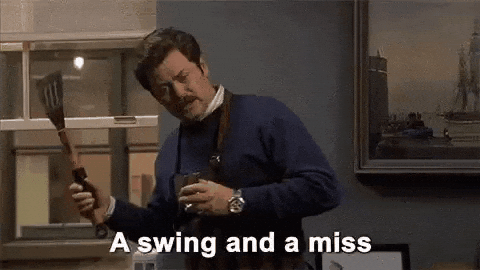 Match 8 for the WCW World title: Sting (champion) versus Scott Hall (w/ the "American Nightmare" Dusty Rhodes)
Highlights:
As Hall made his entrance, he signaled the number six in honor of his FIRED buddy, Syxx.
Each wrestler blocked a hip toss, and Hall chokeslammed Sting.
When Sting rammed him face-first into the mat, he rang Hall's bell.
He then dropkicked Hall down to the floor.
After Hall reversed an Irish whip, Rhodes tripped Sting. Nefarious!
Sting turned his attention to Rhodes allowing Hall to clothesline him on the apron.
While Hall landed a discus punch, he gave Sting a cross corner whip followed by a corner clothesline.
He then supplied Sting with a fallaway slam for 2.
As both wrestlers collided mid-ring, Hall went down, and Sting fell face-first into Hall's crotch. That will cause a man to drink.
Hall distracted referee Mark Curtis, and Rhodes entered the ring to drop an elbow on Sting. Evil!
Do we have a new champion?
1-2-NO!
When Sting stopped selling Hall's punches, he delivered an inverted atomic drop.
He then launched a Stinger splash followed by a clothesline.
After Sting attempted a Scorpion death lock, Rhodes got up on the apron again.
Sting nailed Rhodes and reversed a whip into the corner.
Unfortunately, Curtis was in the corner and got FLATTENED.
With Curtis

OUT COLD

, Rhodes tossed a foreign object into the ring.
Hall then CLOCKED Sting with it but only got 2 thanks to Curtis' grogginess.
While Hall attempted an Outsider Edge, Sting escaped and leveled Hall with a Scorpion death drop.
1-2-3.
Sting retained at 8:30.
Rating: **
Summary: The Mobile faithful were heavily engaged, but the match was nothing special.
After the match, Sting receives the belt from Curtis but drops it to crotch-chop Rhodes.
Spring Stampede '98 will be LIVE on PPV on April 19. Order NOW!
Match 9 (steel cage): "Hollywood" Hogan versus "Macho Man" Randy Savage (w/ Elizabeth)
Highlights:
Buffer rumbled.
With the WWE Network's inability to secure rights to Voodoo Chile, both wrestlers made their entrance to the same music. Let's hope that doesn't result in anything.
The Mobile faithful informed Hogan that he indeed "sucks," and their nemesis delivered a big boot for 2.
When Hogan gave Savage a cross corner whip, he followed with a corner clothesline.
He then slammed Savage but missed a pair of elbow drops.
As Savage gave him a cross corner whip, he supplied Hogan with a back elbow.
Hogan removed his weightlifting belt and whipped Savage numerous times.
After he slammed Savage, Hogan missed a leg drop.
Savage grabbed the belt and returned the favor to Hogan for 2.
While Savage rammed him face-first into the cage twice, he got another 2.
Savage rammed him into the cage a third time, and Hogan was

BUSTED OPEN

.
When Savage nailed him with a pair of elbow smashes, Hogan backdropped him into the cage.
He then hooked a belly-to-back suplex for 2.
As Hogan speared him into the cage, he repeatedly rammed Savage face-first into the cage.
Savage was also

BUSTED OPEN

!
After Hogan sent Savage flying head-first into the cage, he got 2.
Another shot to the cage by Hogan earned him a 2-count.
While outside referee Mickey Jay opened the cage door, Hogan dragged Savage out of the cage.
What's the fucking point of a cage match if the wrestlers exit it before the finish?
Oh yeah, WWF Bad Blood '97.
Nevertheless, Hogan pinballed Savage between the steel railing and the cage.
Savage was a

BLOODY

mess.
When they returned to the cage, Savage blocked a shot to the cage and dealt one to Hogan.
Savage sprung to life, mounted the top of the cage, and launched a flying double axe handle for 2. Spectacular!
As he rammed Hogan into the cage, Savage slammed him.
Savage then mounted the top of the cage again, but Disciple knocked out Jay and stole the key.
After he demolished inside referee Charles Robinson and maneuvered Hogan out of harm's way, Disciple challenged Savage to jump.
Savage climbed down to confront Disciple, but Hogan rose to his feet.
With the odds stacked against Savage, Sting repelled from the rafters into the cage.
Since the sides were even at two apiece, nothing bad could happen, right?
Nope, in a swerve, Savage decked Sting!
He then piledrove Sting and provided Hogan with a 4-Life hand gesture.
Due to the lack of a finish, I'll throw the match out at 14:25.
Rating: **
Summary: If Savage hadn't brought his work ethic to the match, the main event would have sucked balls. As it is, without a finish to a PPV main event, this made WCW look bad.
I understand the angle, but Hogan should have laid down beforehand.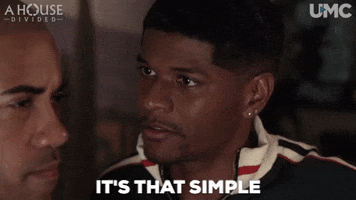 Conclusion: First, let's state the positives.:
Jericho-Malenko = wrestling gold.
Triple Jeopardy match = well booked.
Booker T/Guerrero = great start to the show.
Now, let's focus on the negatives:
Giant/Nash = waste of time.
Bret/Hennig = way below expectations.
Sting/Hall = expected outcome due to lack of build for Hall.
Main event = Good build/bad execution.
Definitely check out the positives as this show doesn't completely disappoint. After you finish the triple jeopardy match, turn it off or you'll wish you had.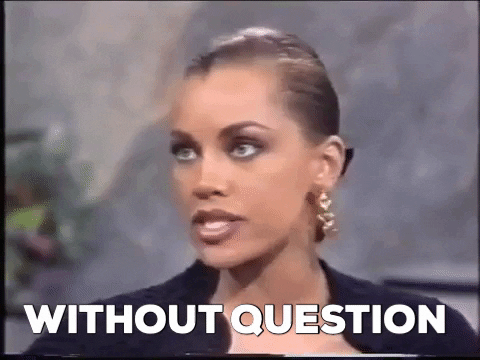 Buyrate: 1.10
Stay tuned for WCW Monday Nitro 03-16-98!
Comments? Suggestions? Send them to me at rsg@rockstargary.com and follow me on Twitter (@rockstargary202).
Custom Search